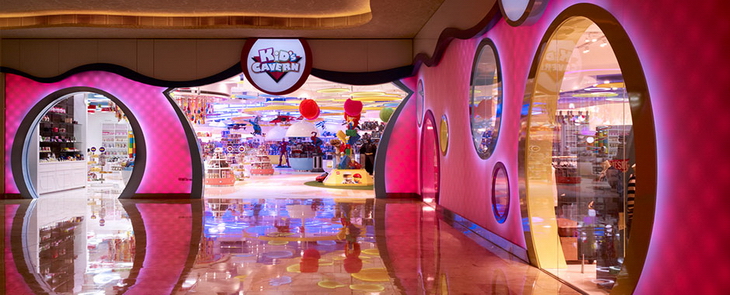 The light Kid's Cavern interior design shaped for a location in Macau, China, comes with its colorful solution from the Callison practice. For more, continue after the jump: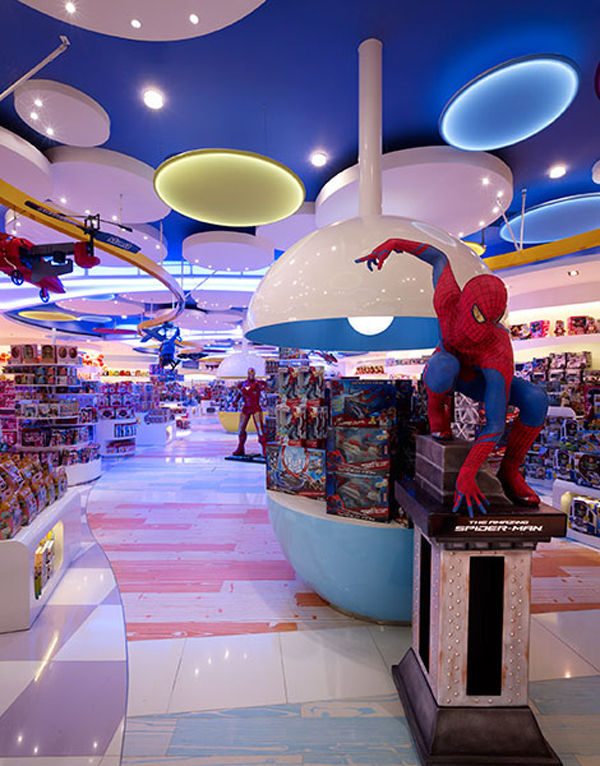 From the Architects:
Kid's Cavern is a flagship specialty store within the Sands Cotai Central in Macau, China. The shop combines children's apparel, toys, candy and designer wear in an innovative destination space that raises the bar for all children's stores in the retail market. New Yaohan, a leading department store in the region, asked Callison to create a children's store that would set them apart, with an international flair and a vibrant, energetic atmosphere. Callison's concept of a "fantasy wonderland" achieves just that, becoming the ultimate playground for not only children, but for the inner child in everyone.
Project: Kid's Cavern
Designed by Callison
Size: 35000 sqf
Location: Macau, China
Website: www.callison.com