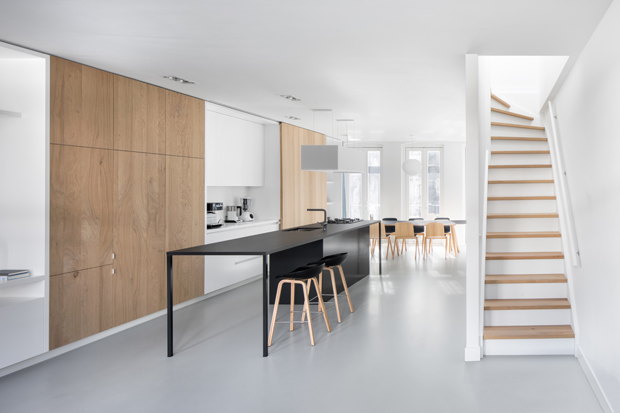 Perhaps your kitchen is looking a bit dated, or maybe you want to extend the room to create a lighter and more spacious design? With a budget in mind and a timeline to stick to, it's important that you don't get caught out by these silly mistakes that can delay progress, or worse, ruin your final design. ArchiScene team compiles for you an extensive kitchen remodeling guide regarding space issues, lighting, staying on trend, avoiding clutter and the most importantly preserving your budget.
Read more after the jump: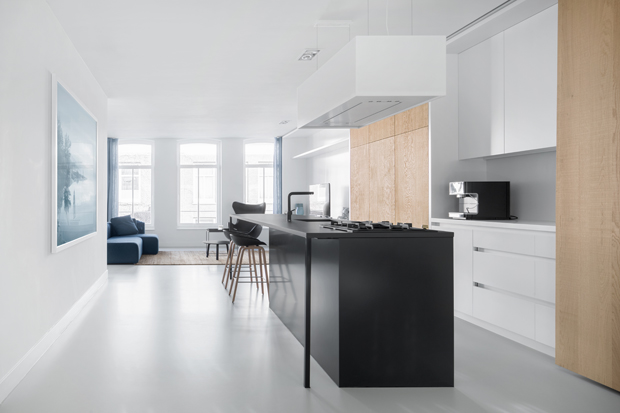 1. Not enough space
The key thing to remember with any renovation project is that functionality should be your number one priority. Your kitchen serves three main purposes – to cook, to eat and to entertain. You'll need to ensure you have enough counter space for cooking, enough cupboard space for storage and enough floor space for people to pass in and out without a fuss.
2. Bad lighting
Poor lighting can kill the vibe in any room and as the hub of the house, having a bright and breezy kitchen is essential. If you aren't lucky enough to have large windows that allow natural light to stream in throughout the day, then there are various smart lighting solutions you can consider. Spotlights are great because they allow light to be distributed evenly throughout the room, but you may also want to explore statement lighting over a breakfast bar/ dining table and down lighting beneath cupboards to help elevate the atmosphere.
3. Not having a backsplash
If your budget is running short a backsplash might seem like a low-priority purchase, however, this can be a costly error in the long-run. A backsplash protects your walls from spillages and stains that occur from water, steam and grease. Whilst tiles, or metal coverings can be wiped clean, paint is far less durable.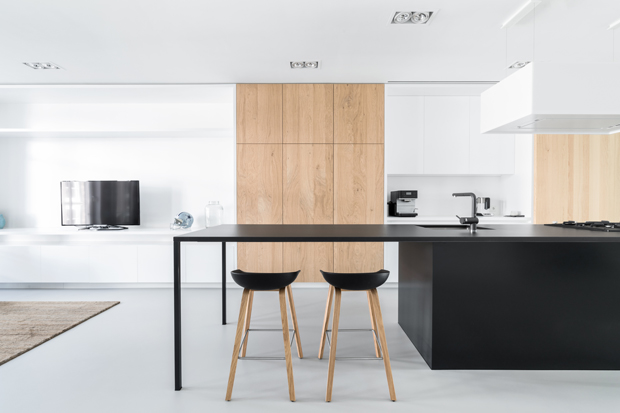 4. Going too trendy
Fashion trends come and go out of style like ships passing in the night and unless you want to revamp your kitchen every couple of years, it's probably best to avoid uber-modern designs. If you want to incorporate a trend, you're best of doing so in a way that can be updated quickly and easily, e.g. your choice of cabinet handles or bar stools, not your kitchen tiles.
5. Not measuring accurately
Before you even look at new kitchen designs, it's vital that you gather accurate measurements of the space. Without knowing the dimensions of your room, it will be difficult to devise a realistic budget and plan your design.
6. Not enough sockets
All your kitchen appliances require a power source, so having enough socket space is a must. Not only will you need to consider plug positioning for everyday appliances like your fridge and dish washer, but you'll also need a few spare sockets for other gadgets, like a blender or phone charger. Pop-up plug sockets are a great choice for these items as they won't obstruct the aesthetic and can be hidden away when not in use.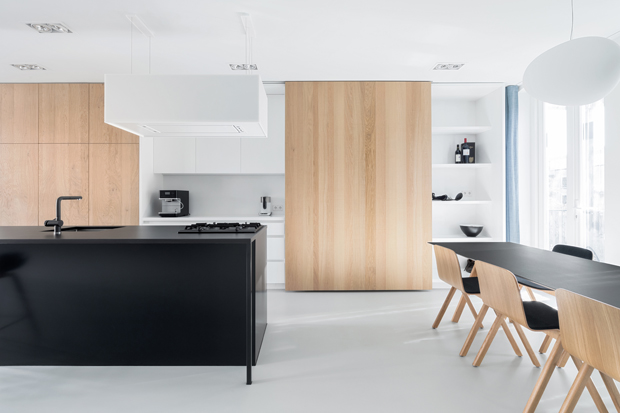 7. Cluttering the space
Once you've installed the kitchen of your dreams, with optimal bench space and gorgeous décor, the last thing you want to do is clutter up the worktops with thousands of different gadgets and gizmos. Keep your kitchen looking neat and tidy by having only the essentials on show, everything else should be stored neatly behind closed doors.
8. Blowing your budget
Your budget should guide all your renovation and design decisions, for example, it would be silly to spend a fortune on a granite work top, just to pair it with cheap MDF doors. You should think logically about each purchase to ensure that you achieve a consistent style throughout.
9. Buying cheap
If you're working with a tight budget, it might be tempting to choose an inexpensive kitchen. The harsh reality is that you get what you pay for and with a low price, usually comes a low-quality product, that won't stand the test of time. Taking some budget from non-essential decorative items and spending a little bit extra on your kitchen cupboards and appliances is a sensible idea, as these are not items you want to be replacing.
10. Not using professionals
Redoing your kitchen is perhaps the most expensive and complicated project in the home. Even if you have a clear vision in mind, it always helps to speak to an expert before making any big decisions, as this can help you avoid making costly mistakes. Expert designers, like Bespoke Interiors who specialise in kitchens Newcastle, can help you to plan and install the kitchen of your dreams, with minimal stress!
Images – Spacious Loft in Amsterdam by i29 Interior Architects