The KRISVANASSCHE aesthetic is beautifully reflected in the design of 16 Rue Saint Roch Paris store shaped by the architects at Ciguë practice.
Sadly according to fashion sources designer Kris Van Assche is to temporarily close his eponymous line KRISVANASSCHE, however the sentiment of his aesthetic is closely seen in his store designs as well. The designer is halting his own line due to his obligations as the head designer of Dior Homme. Ciguë has also designed the HQ of KRISVANASSCHE in Paris, recently featured here.
The store takes the space of 50+35 square meters, with 70 square meters used as the commercial area.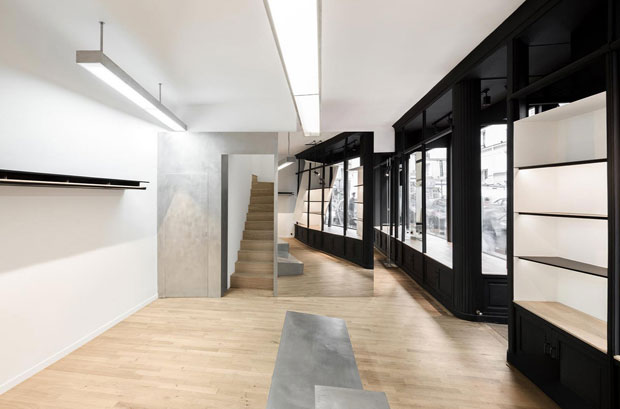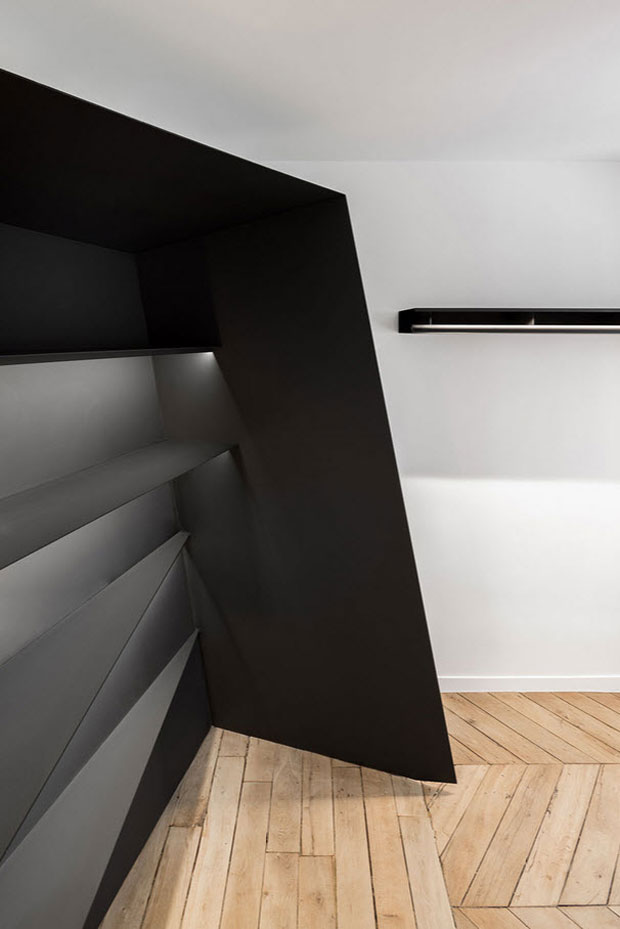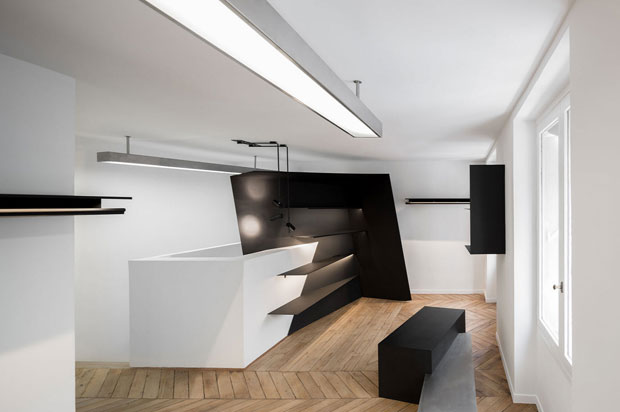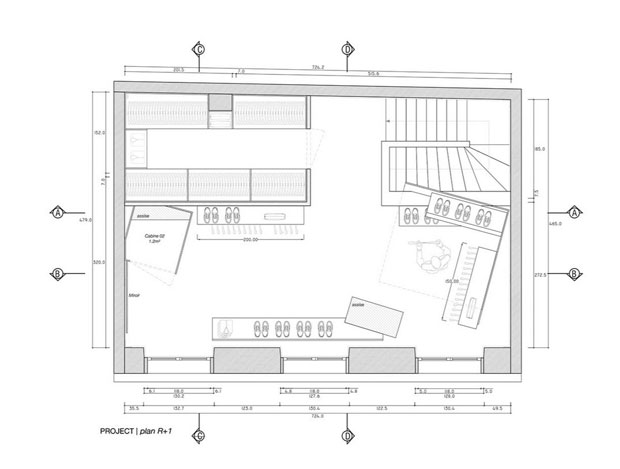 Contractors: Société de Serrurerie Générale, Menuiserie Gazzola, Teknobat, Ciguë
© photo: Maris Mezulis
Official web page cigue.net.