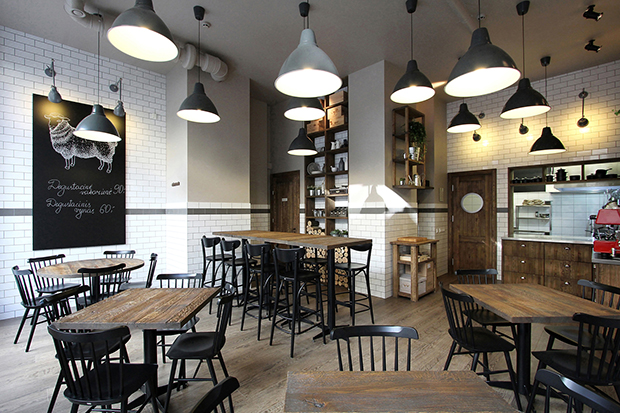 Restaurant "Momo Grill" which was designed by a Lithuanian designer Ramūnas Manikas is located in the center of Klaipėda. The old building already gives its charm as long as the concept of the interior space. The main idea as the designer mentions was to create a modern, democratic and non-binding atmosphere. The connection between the customers and the chefs was created by forming area through which, when the restaurant is open, you can see kitchen staff working. This allows creating an interaction between the staff and the consumer. When it comes to the style of the interior, the designer chose a modern look with a few industrial details, that give that extra touch to the interior space.
Read more after the jump: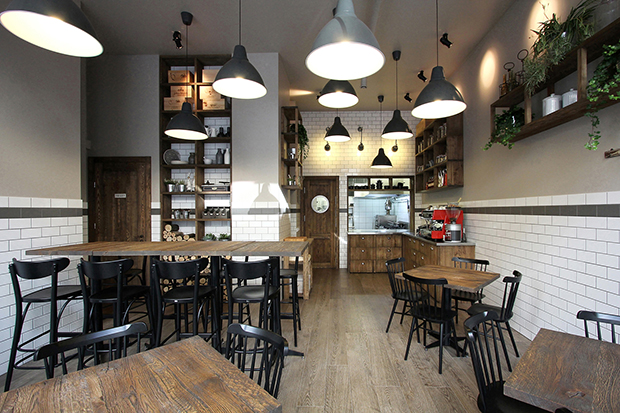 The industrial style chandeliers and wall lamps, Scandinavian style furniture and shelves full of various accessories and home plants create a different image of a restaurant than we are used to seeing. The restaurant still has a feeling of nature, when we look at the images. And that is because of the plywood items with rough sanded surface that make the interior more natural. The interior is not left to stay neutral. Space contains several colors that are matching with the details in the space and don't allow to create a monotony. We see the dominant black color, that becomes a statement color of the interior which is used in the choice of the black color chairs, table legs, and menu blackboard. And when it comes to the visual look of the space the details were not forgotten as well. The logo of the restaurant and outdoor advertising was also designed for the object. All the details create a perfect composition, which makes an ideal and modern look of a restaurant located in the old and historical city. The project has already been published in such magazines as Yatzer, Archdaily , Retail design blog , which represents this project as an example of the interior where functionality, design, and ergonomics are in the first place.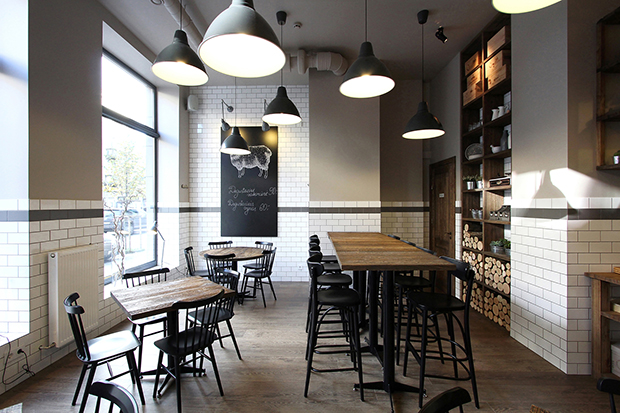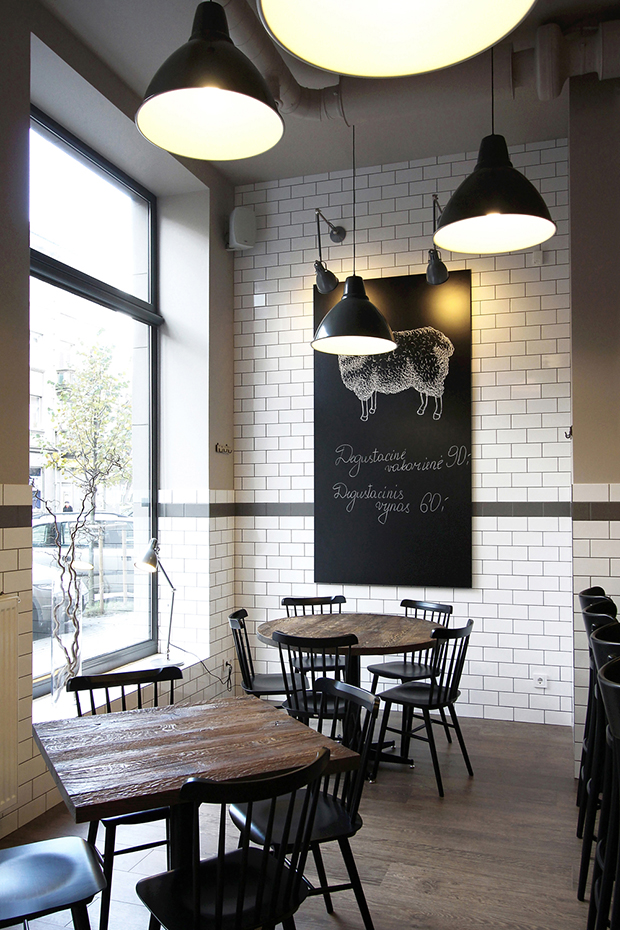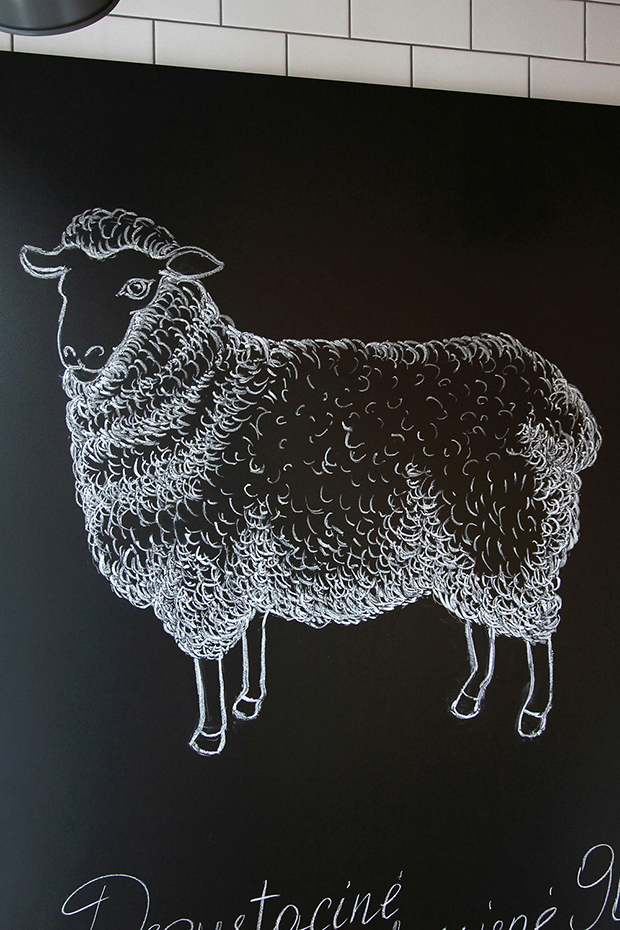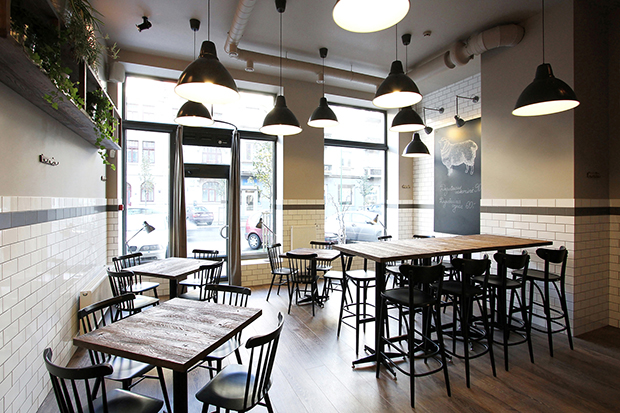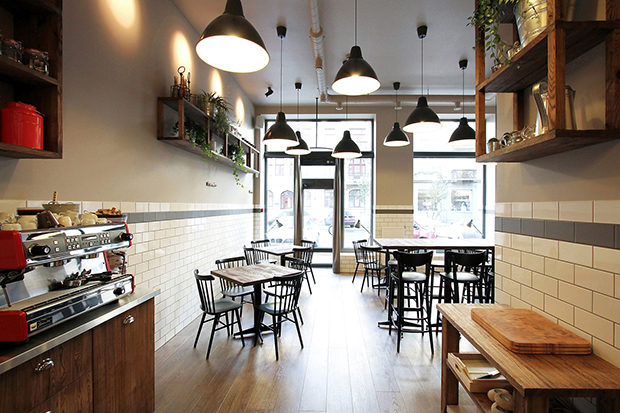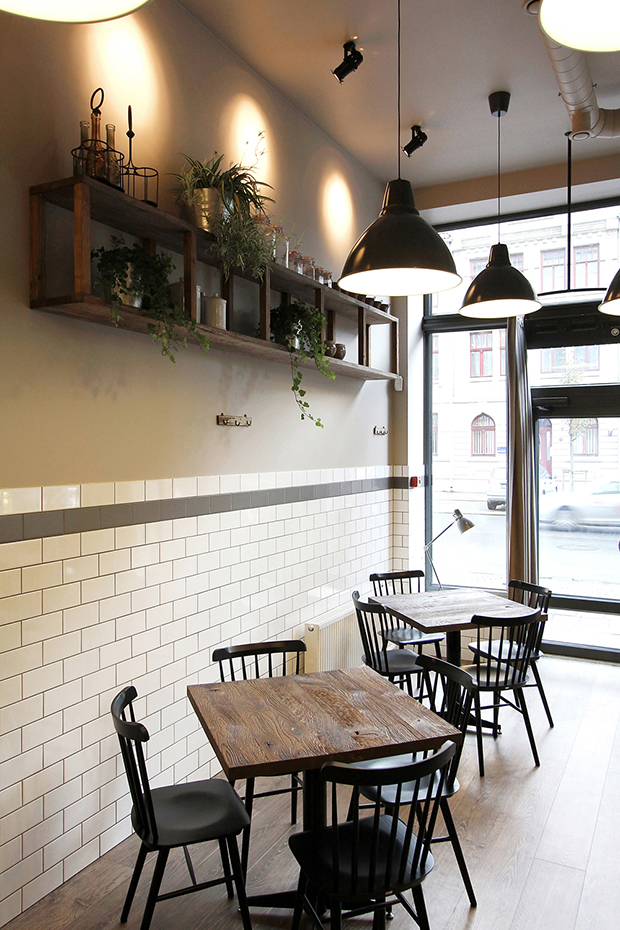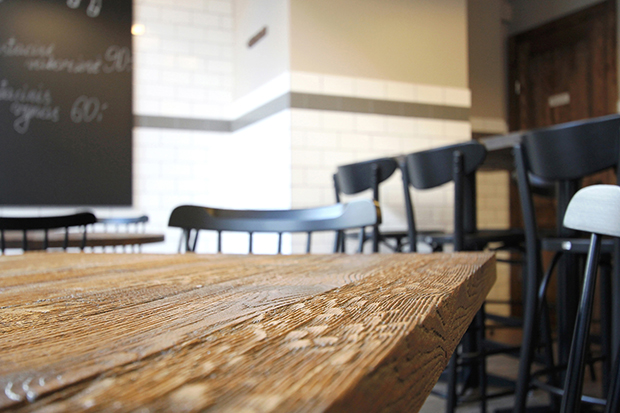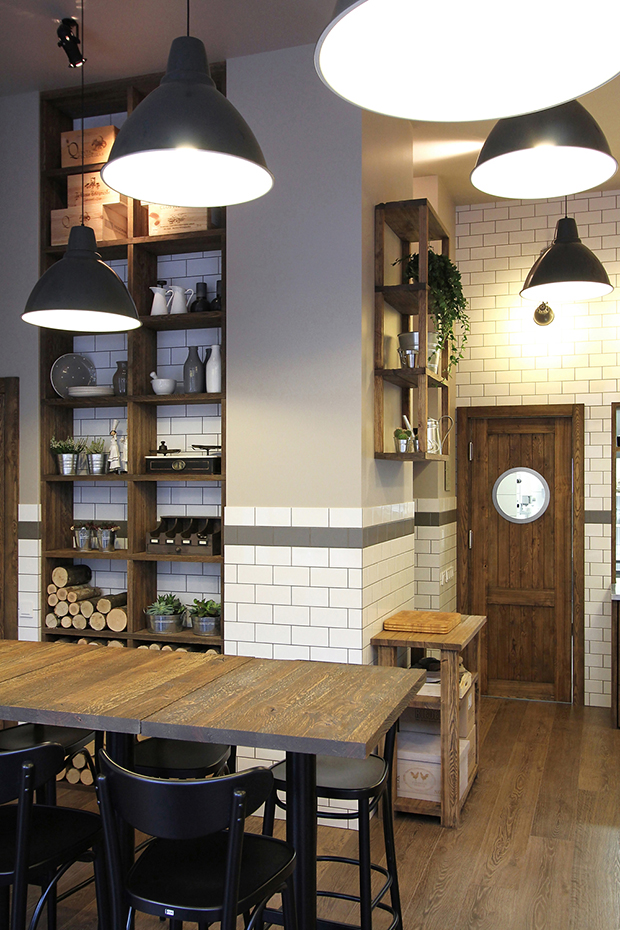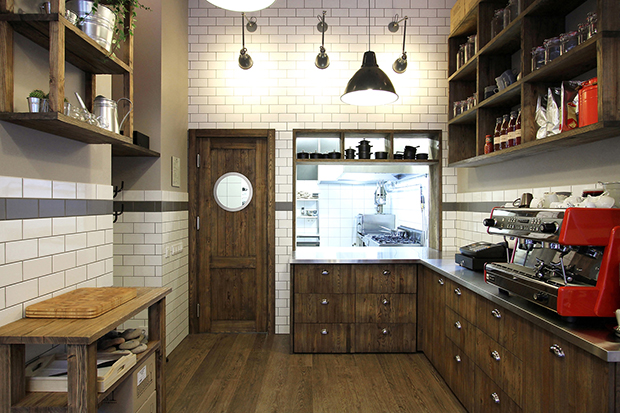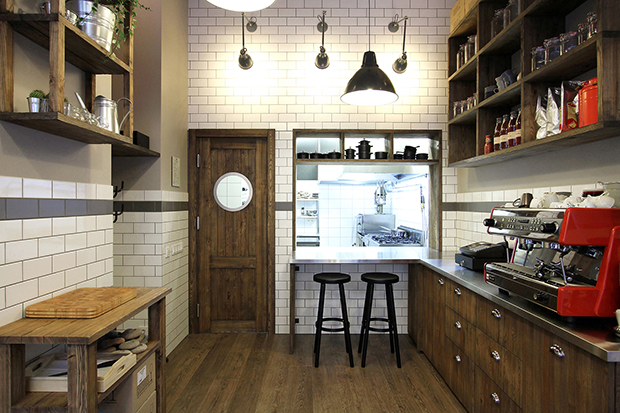 Review by Laura Vanagaite
Instagram: @laura.vanagaite
Behance: www.behance.net/lauravanagaite