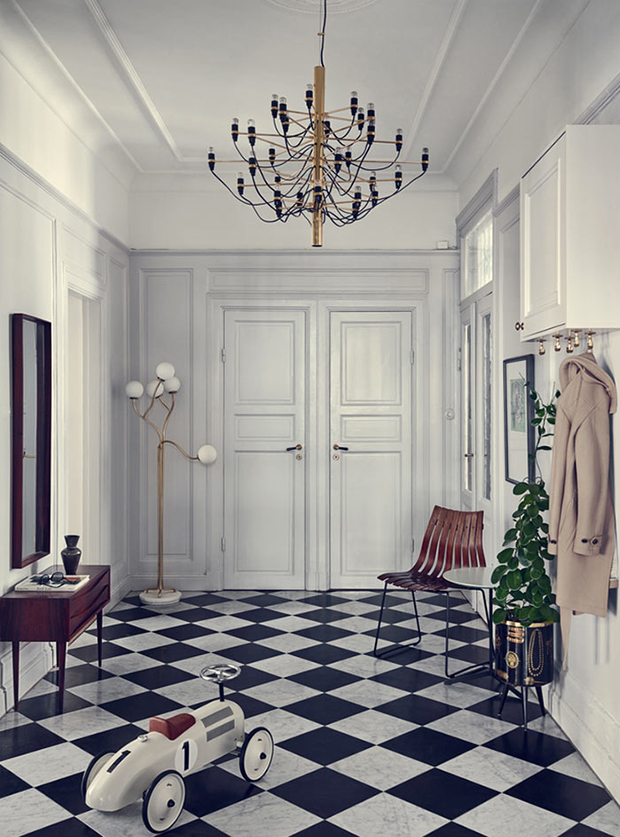 There's a lot more than meets the eye when it comes to choosing new internal doors – you can't just roll up to a showroom and pick the first ones that take your fancy. You need to think about safety, style and convenience, for a start. Here's how you can make the right choices for you and your family. Doors come mainly four different types – solid core, flush, panel and moulded.
Panel doors are more traditional, with higher-end ones being made to measure in joiners' workshops and are an important part of your interior design. The off-the-peg doors tend to be a bit cheaper and come in walnut and oak. Moulded doors are hollow inside, with inner softwood frames. They're not very durable or secure and so aren't suitable for everyone. You can also get glazed doors of this type. Solid core doors are the most expensive ones, made, as you've probably worked out, from solid wood, usually oak. They look great and give a weighty clunk when you shut them, which is surprisingly satisfying! Then you have flush doors, which are made from layers of chipboard sandwiched between hardboard or plywood. The outside of the frame is made from thin battens of wood, so you can't plane them to fit a slightly non-standard doorframe. These are cheap and lightweight, although you can find ones with a veneer of oak or walnut.
Once you've worked out the type you want, you can focus on design and size.
Design and size
Most internal doors come in standard sizes, but you'll still need to measure things up. To measure the width of your door, take measurements of your doorframe at the bottom, middle and top and take the widest measurement as this is the width your new door needs to be. For height, do the same, but from left, to middle, to right, using the longest measurement for your new door.
If your measurements are slightly out of standard, you can always make adjustments – planing and so forth, but remember, flush doors aren't suitable for this.
Choosing your wood
The wood you choose will depend on the look you're aiming for. There's generally oak, pine or walnut to select from and each looks different and imparts a different feel. Oak is a dense, hard, strong wood with a light colour. It has some slight grain markings to add interest. Pine is softwood with an attractive light colour. It's quite resistant to shrinking and swelling and is usually cheaper than oak and walnut. Walnut is strong like oak, but it shows more grain, so it's a definite style statement. It comes in shades ranging from rich brown to yellow.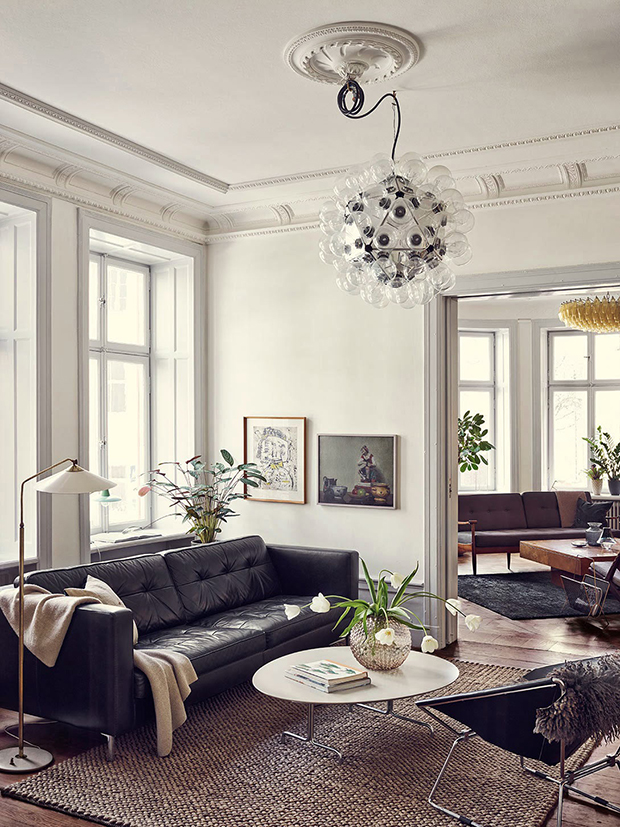 Safety first
Interior doors are mainly for privacy, noise reduction and for design. However, some people, especially those in shared accommodation, may feel safer with sturdier door with locks. Panel doors are the best bet here, and for noise reduction the best type of door is a flush or solid core. Fire-resistant doors have been around for a while, and while they used to be mainly for lofts and garages, they're increasingly used throughout properties. Fire-resistant doors are thicker and heavier than regular doors and have self-closing mechanisms to make sure they shut after you.
Most of these doors resist fire for 30 minutes, which can be a literal lifesaver if you're upstairs, waiting for the fire crew. As these doors catch on, designers are making them more attractive so they suit most interiors. Look for an FD30 approval, especially if you're looking to comply with building regulations.
All Images From Stockholm Apartment of Prop Stylist Joanna Lavén