To redesign your home with with functionality in mind is always the starting point of every home redesign, or at least it should be.
Does your house ever frustrate you? Do you ever think to yourself, "It shouldn't be this hard!" Well, you aren't alone. Most houses – especially ones that are 25-plus years old – aren't as functional as they should be. And while you have the option of selling and moving into another house, this isn't always practical. You have emotional ties to your house/neighborhood and would prefer to stay put. So the question becomes, how can you optimize and redesign your current house with functionality in mind?
Read more after the jump: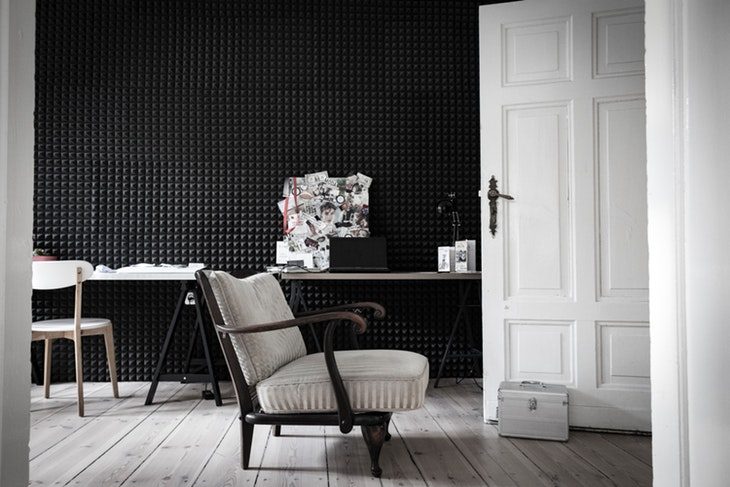 4 Tips for Optimization and Redesign
The beauty of home design is that every house has its own unique floor plan and flow. And even in cases where two houses share the same layout, no two families have the same set of wants and needs. Optimizing and redesigning a house is highly personal. Having said that, here are some suggestions you may find useful:
Open Up the Kitchen
If you have an older home, your kitchen's design probably isn't as functional as you'd like. That's because the kitchen used to be reserved for cooking/eating and little else. Today, the kitchen is a place to cook, eat, socialize, entertain, and gather. And it's for this reason that your house could benefit from opening up the kitchen up to the rest of the house.
This is the most intensive and expensive option on this list, but it makes the biggest difference. Depending on your home's existing floor plan, this may look like removing a wall, taking out a section of cabinets, or reorienting the kitchen island. But if you're going to do this, make sure you have a plan.
"When designing larger kitchen spaces, some designers recommend focusing on zones or stations to fulfill different activities, such as cooking, preparing, baking, or storing essentials," Case Design and Remodeling explains. "This type of layout focuses on workflow efficiency and reducing the amount of travel throughout the space to perform everyday tasks."
It also helps to use lighter colors and materials. This makes the space look bigger and allows it to open up into the rest of the home.
Take Advantage of Vertical Storage
Homeowners – particularly ones who have growing families – often complain about a lack of storage. They feel like they're running out of space, which makes them feel cluttered and overwhelmed. The first option is to get rid of some of the stuff that you no longer need to hold onto. The second option is to get strategic about how you add storage.
In houses with limited space, vertical storage is your friend. By utilizing things like built-ins, closet storage solutions, garage storage systems, and wall hangars, you can enhance the efficiency of your existing layout without needing to make any significant changes. Make sure to declutter all your current storage from stuff you rarely use. If there are important yet unused things that you'd like to save, you can try to digitize as many of them as possible. One such example is digitizing your old video tapes or scanning your old documents.
Give the Kids Their Space
When you have younger children, everyone tends to spend time in the same space. However, as your kids get older, it's healthy – both for the parents and the children – to have some separate spaces. The simple act of giving your kids a playroom can change the entire dynamic of your home. Thus you will without any doubt have to redesign your home. It keeps them – and their toys – out of your living area and allows them to cultivate a sense of independence within the safe confines of your house. On the flip side, it restores your main living areas and provides temporary periods of peace and quiet.

Focus on Versatility
When you're working with a limited amount of square feet in a home, single-purpose rooms are a point of contention. Try rethinking your house as if you were a new buyer. What could you do differently to make certain rooms more versatile? Depending on your house, to redesign your home this could look like:
Using a nook in your master bedroom for a desk and/or home office
Putting a comfortable pull-out sofa in your home office so that it can double as a guest bedroom
Installing bunkbeds or Murphy beds in the kid's playroom
Getting rid of the formal dining room and turning it into a home office or kids' play area
These are all practical examples of ways you can make your house more versatile without actually adding square footage or sacrificing much.
Give Your House a Second Chance
A house isn't meant to be a static structure. Houses change over time to meet the evolving wants, needs, and desires of the tenants. If you find that your house is no longer as functional as it once was, consider ways that you can make updates.
As this article shows, just a few simple tweaks can go a long way.