3XN
Saxo Bank Headquarters by 3XN Architects
By |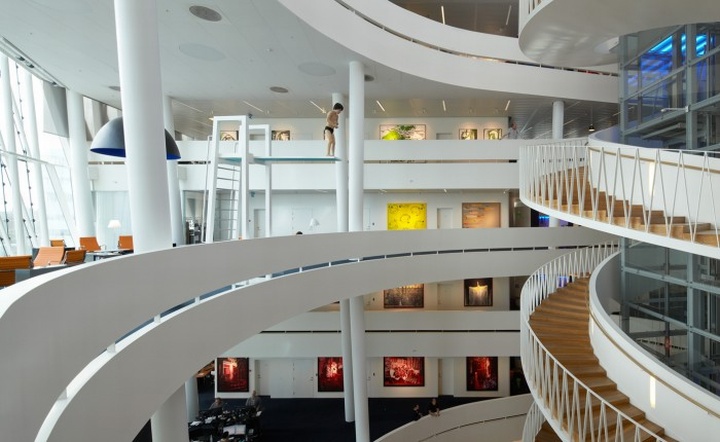 We have already written about Saxo Bank but check out the inside of headquarters designed by 3XN Architects.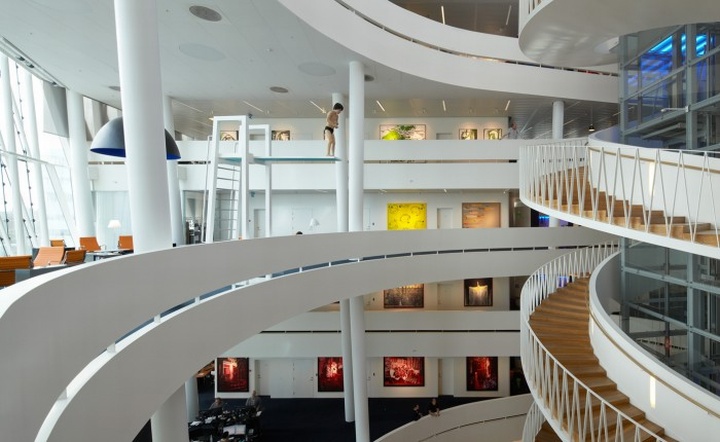 From the Architects:
Iconographic Head Office. Despite Saxo Banks's clients primarily meeting their bank in cyber space, the physical gesture of the head office is of great importance to the bank's management, who took a great interest in the design process. This was not only due to the client's interest in the creation of a building endowed with iconographic qualities, but also to the conviction that architecture and design plays an important role for staff performance and dedication to the company.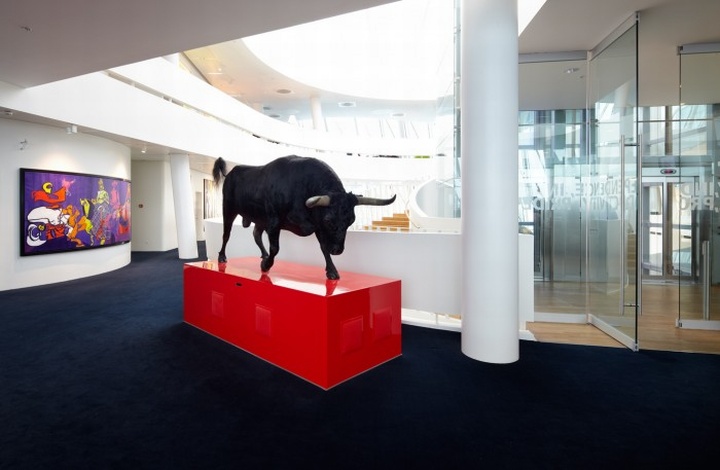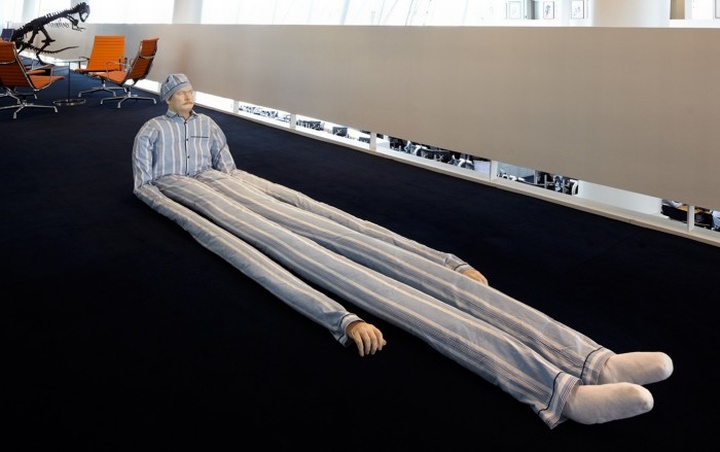 Dynamic and Expressive Identity. The architecture takes Saxo Bank's cutting edge profile as its point of departure. Main lines of the structure explore the balance between dynamic expression and trustworthy solidity, executed with an eye to the framework constituted by planning constraints and intentions. Conceived as two logs facing their gable ends to the canal, joined together by a retracted glass façade, the building combines curves and sharp angles in a new interpretation of modern seaside architecture. Colours of the sea and the sky in the green glass and white façade elements interchange in the cut-up structure with a lot of X-shapes reminiscent of the letter X in the name of the Bank.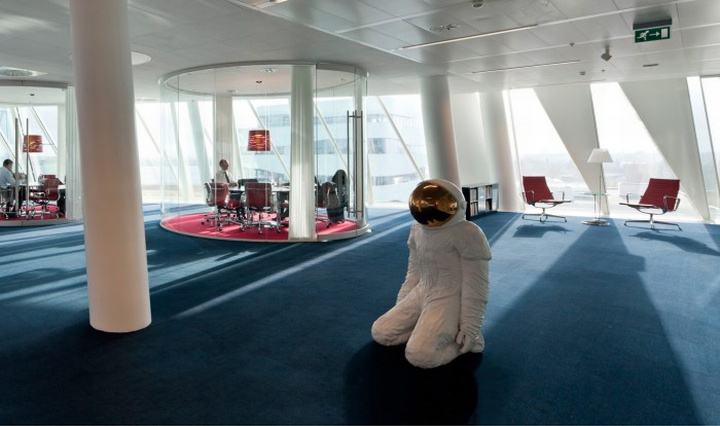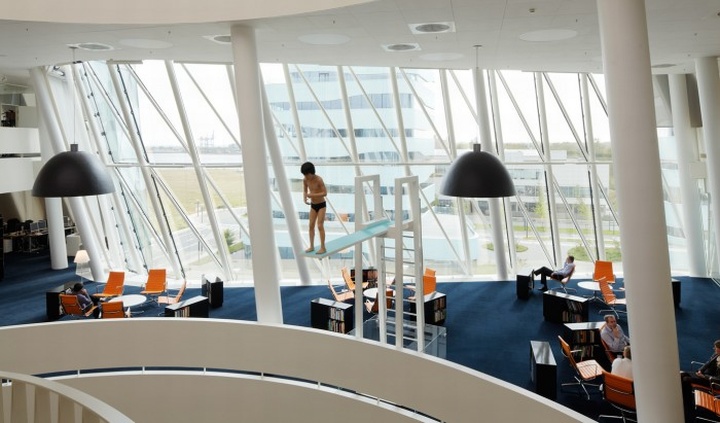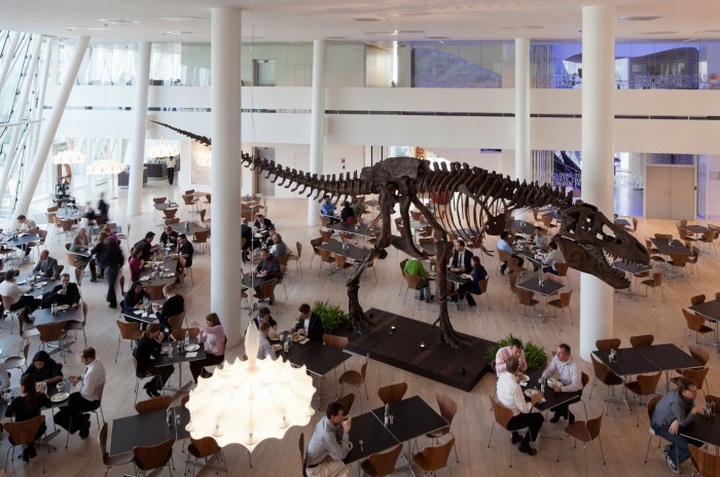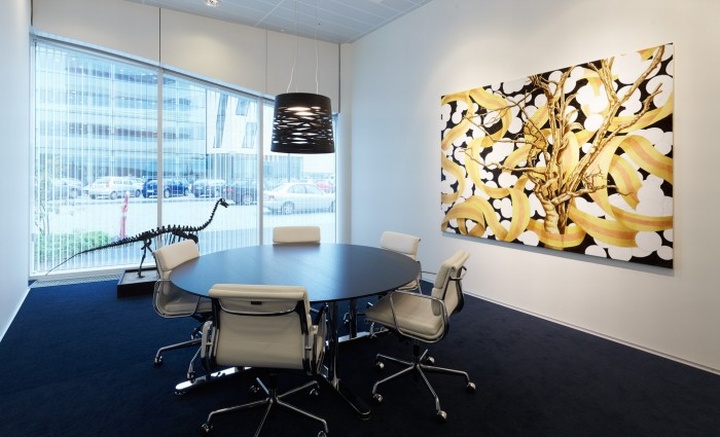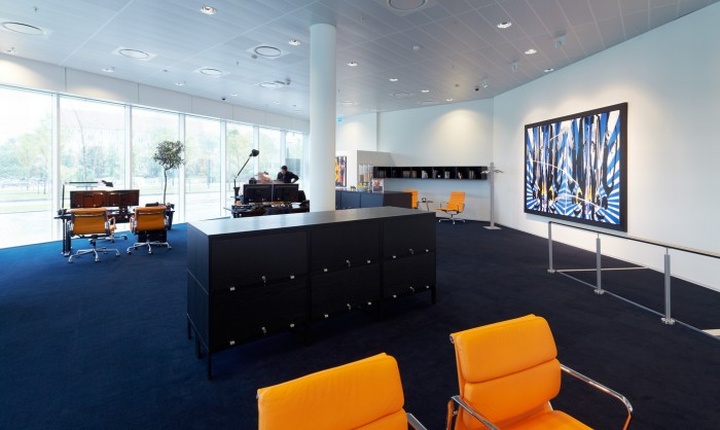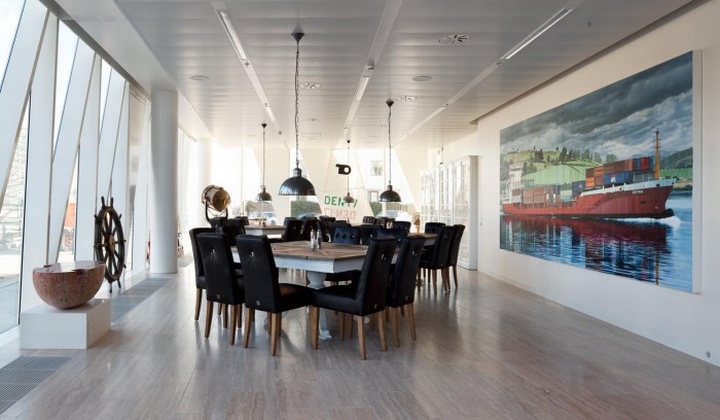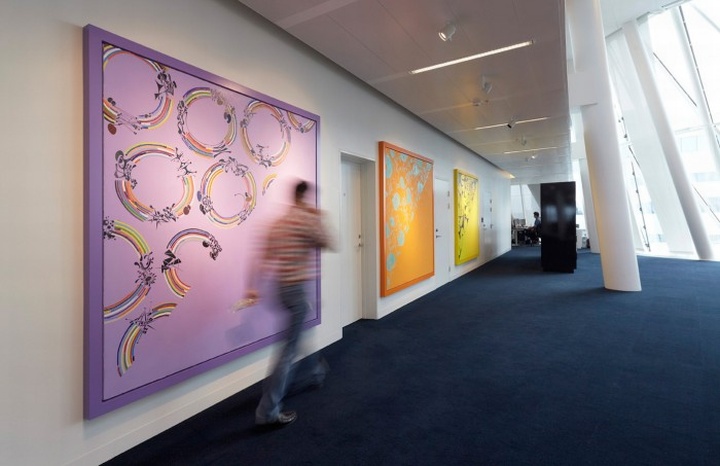 Open Structures Inspire Team Spirit. Inside, a transparent and inspiring environment enhances the sense of team spirit. The open plans centre round a softly shaped top-lit atrium with a winding main staircase. The trading floor located at the top of the building contains state of the art technology and a highly international staff of professional bankers.
Source Retail Design Blog. *
Project: Saxo Bank Headquarters
Designed by 3XN
Project Team: Kim Herforth Nielsen, Bo Boje Larsen, Klaus Mikkelsen, Flemming Tanghus, Mette Baarup, Anne Strandgaard Hansen, Jakob Ohm Laursen, Torsten Wang, Olaf Kunert, Esther Clemmensen, Rikke Rützou Arnved, Esben Trier Nielsen, Melanie Zirn, Rasmus Kruse, Jan Ammundsen, Helge Skovsted, Allan Brinch, Jens Martin Højrup, Esben Trier Nielsen, Robin Vind Christiansen, Jesper Malmkjær, Jeanette Hansen, Kasper Hertz
GFA: 16 000 m2
Client: Saxo Bank
Location: Hellerup, Denmark
Website: www.3xn.com