Brigatti.Polak Arquitectos just wrapped up a multi-family residential building located in City of Rosario, Santa Fe, Argentina. The building while residential features commercial space on the ground level. Photographer Ramiro Sosa shares with us both exterior and interior view of this impressive project in Argentina.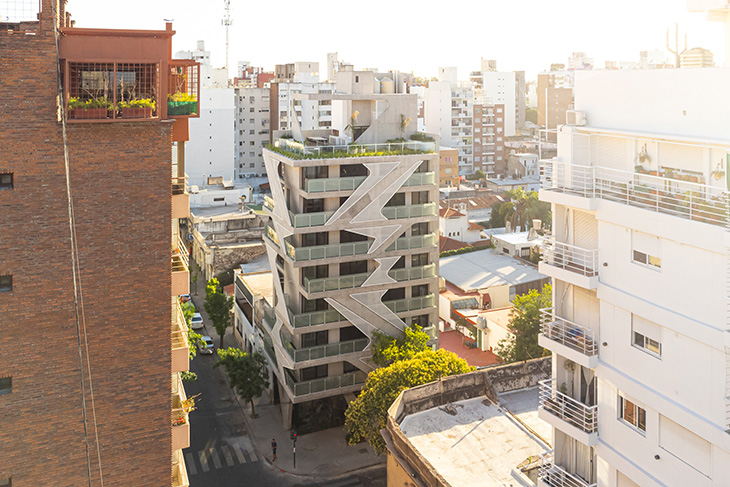 Brigatti.Polak Arquitectos while working on the project asked what expectations should a work of architecture meet when we are in front of it? – That it exerts the necessary traction to awaken interest in us. That it temporarily responds to its time. Both formally and functionally, as well as technologically. That it directly and indirectly benefits the largest number of people. Not only those who inhabit the building. Also, they made sure that the result of the intervention carried out on the plot and surrounding architecture leaves a positive change. Thus their project goes further, exploring a contemporary and eye-catching façade design.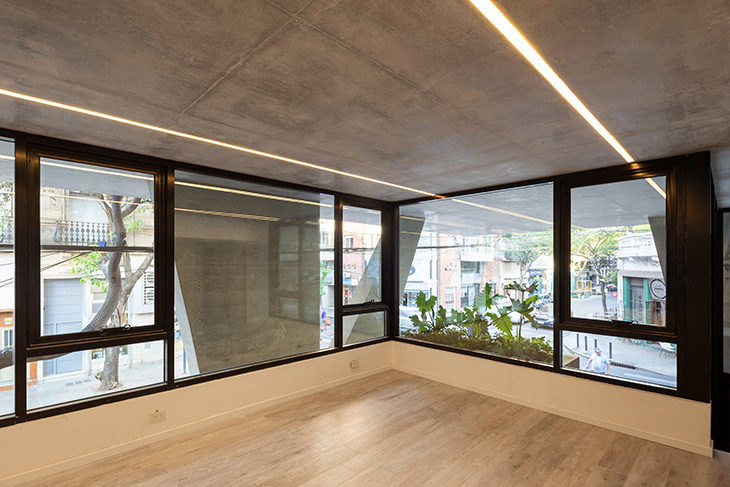 Brigatti.Polak Arquitectos committed to those four premises while creating the project, entitled ORGANIC. The result is a building that no one is indifferent to, thus exerting the necessary attraction for the first premise to be fulfilled, this drive, which is prevalent in so many aspects of the current way of life, is not alien to our way of projecting. Without inherited fears, assuming that a building can be temporarily tied to a period, and still come out unscathed, it is that where we took before, this time we put.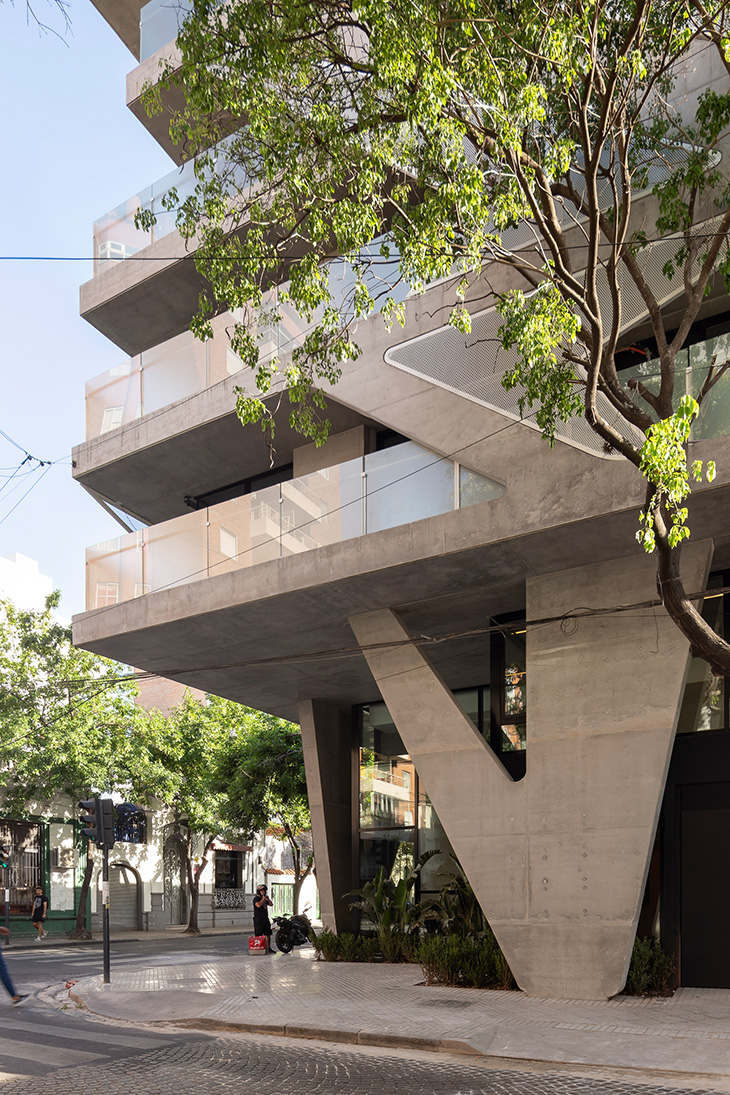 Furthermore, the shelter provided by the large roof on the corner provides shelter, both for one's own and for others, making this expansion of the public space a meeting point and unequivocal reference. In a monotonous urban fabric with narrow sidewalks, we proposed vegetation and expansions, favouring the immediate public space. The intervention thus brings benefits to the city as well as to the residents, leaving a positive balance in relation to the pre-existing.
DEVELOPER: KRAMER S.R.L
LOCATION: ZEBALLOS CORNER SPAIN. ROSARY BEADS. ARGENTINA -URBAN DISTRICT:CENTRAL AREA
PROJECT AND TECHNICAL DIRECTION: BRIGATI-POLAK ARCHITECTS
YEAR OF PROJECT/CONSTRUCTION: 2020 / 2022
For more work by the architects log on to their official web page: www.brigatipolak.com
PHOTOGRAPHY: RAMIRO SOSA – ramirososafotografia