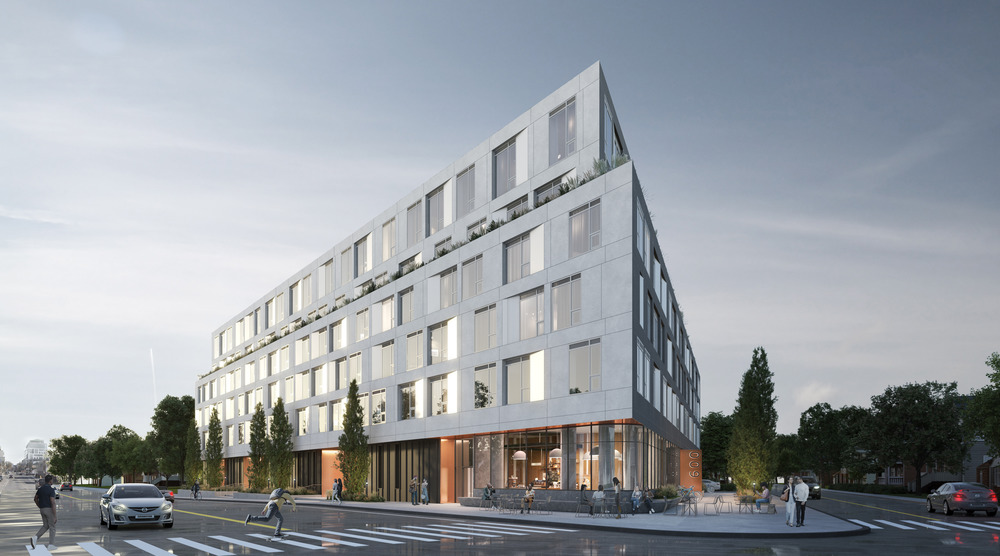 ENFORM Architects in association with Lemay designed 600 Princess is a one-of-a-kind project that combines high comfort with a zero-carbon design. With huge climate-positive objectives, it shows the future zero-carbon and urban development possibilities in Ontarian cities' living environments.
With this project, Podium Developments is aiming to be at the forefront of future urban sustainability trends in Canada.
As a zero-carbon building designed to meet the CaGBC Zero Carbon Building Standard, 600 Princess employs a combination of mechanical, electrical, and structural techniques to meet its sustainability objectives. These include having a geo-exchange heating and cooling heat pump system, decentralized heat recovery ventilation systems, and a very high thermal performance envelope that all work together to optimize energy usage while enhancing thermal comfort and indoor air quality.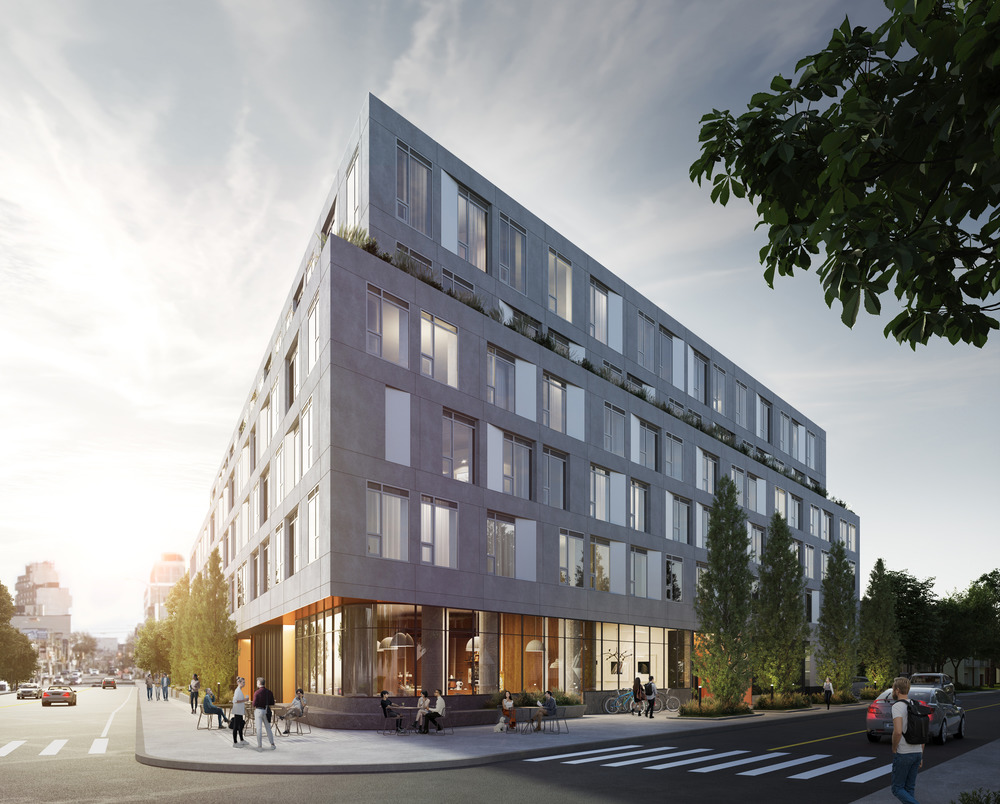 This 229-bedroom mixed-use residential complex is perfect for families and students alike because it is six stories tall. The structure has 176 flats and 150 square meters of prime corner retail space on the ground floor. Five live-work units—hybrid work and living spaces perfect for start-ups and independent contractors—are built onto the side of the building that faces Princess Street. The project offers a special chance for locals and businesses to live and work in their nearby neighborhood. In order to accommodate expanding families or changing housing market situations, numerous units can be combined into larger ones. 600 Princess' plans are also made to be flexible in the future.
Along with its zero-carbon objectives, 600 Princess also prioritizes the health and wellness of its residents and guests by aiming for a two-star Fitwel certification. The building promotes activity by providing moveable windows for natural ventilation and light, social and sporting areas on its communal roof, as well as a distinctive dog-friendly courtyard. It is designed with pedestrians in mind and offers easy access to the city's surroundings thanks to its proximity to the downtown area, nearby parks, a farmers' market, and independent stores and restaurants. Finally, the doors of 600 Princess are open to people who are walking or using its 179 indoor bicycle parking spaces with interior bike ramps. For people who are traveling further out, parking and optional electric charging stations are also available.
Project information
Developer: Podium Developments
Architecture: ENFORM Architects in association with Lemay
Interior Design: Lemay
Sustainability: ENFORM Architects – www.enformarchitects.com
Mechanical, Electrical, Building Energy Modelling: Integral
Planning: Fotenn Planning + Design, Paterson Group
Structure: RJC Engineers
Heritage: Steven Burgess Architects
Landscape: Henry Kortekaas and Associates Inc.
Traffic/Parking: IBI Group