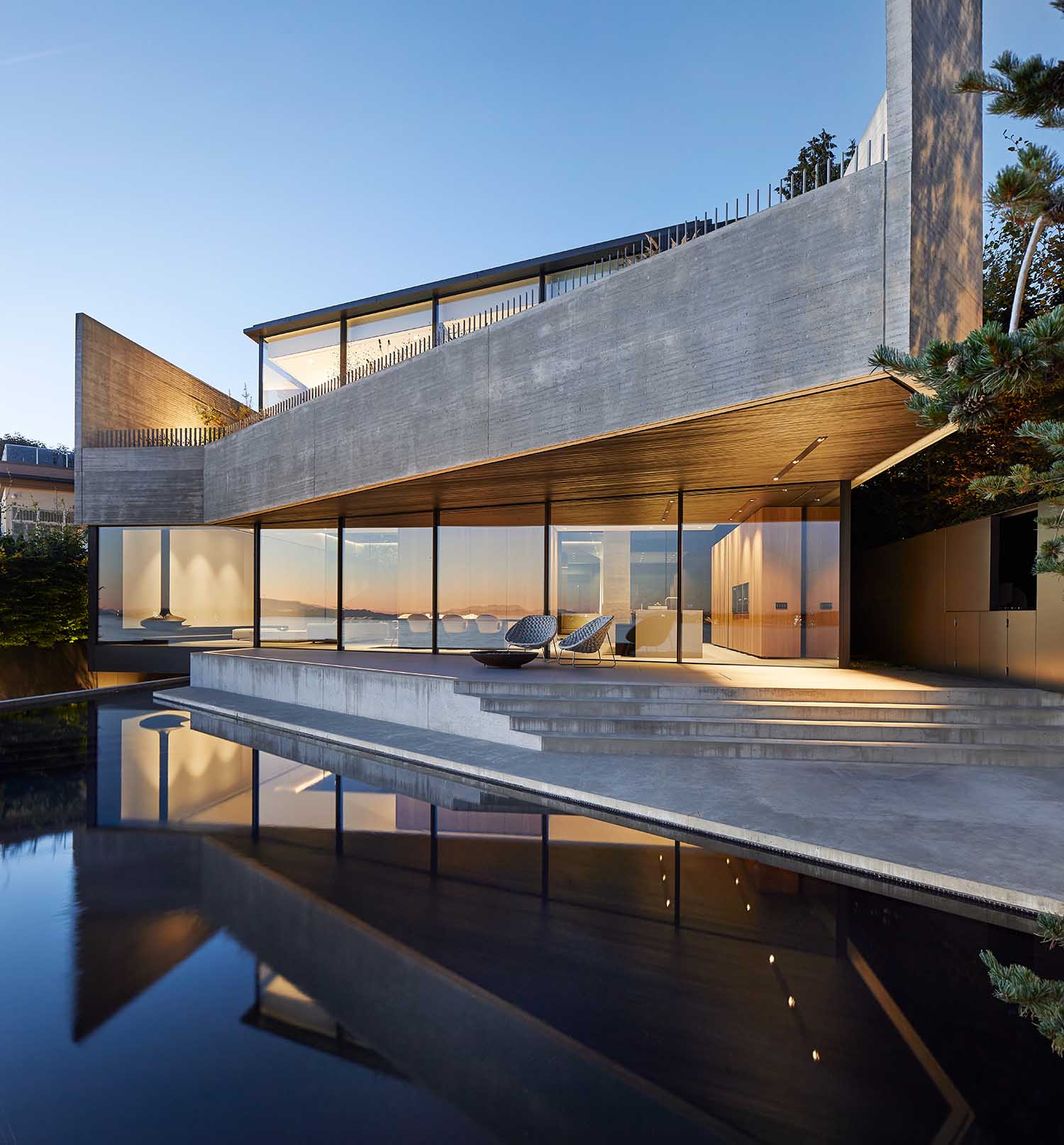 McLeod Bovell Modern Houses has recently unveiled their latest project, the Liminal House. This private residence, completed in 2022, is a stellar example of the firm's commitment to innovative design and responsiveness to the evolving needs of their clients.
Designing for Transition
Lead designers Lisa Bovell and Matt McLeod took on the challenge of creating a home that embodies the essence of transition, catering to a soon-to-be empty nester couple. The concept of "liminal," capturing the feeling of inhabiting a transitory place, served as the guiding principle for the entire project.
The 1,016m2 (10,940ft2) Liminal House is strategically located in West Vancouver, straddling the interstice between a suburban residential neighborhood and the natural stony seashore. The design draws inspiration from the creatures that thrive in such challenging conditions, manifesting itself in enduring materials like concrete, stained Accoya wood, and aluminum plate that resist the harsh effects of a shore environment.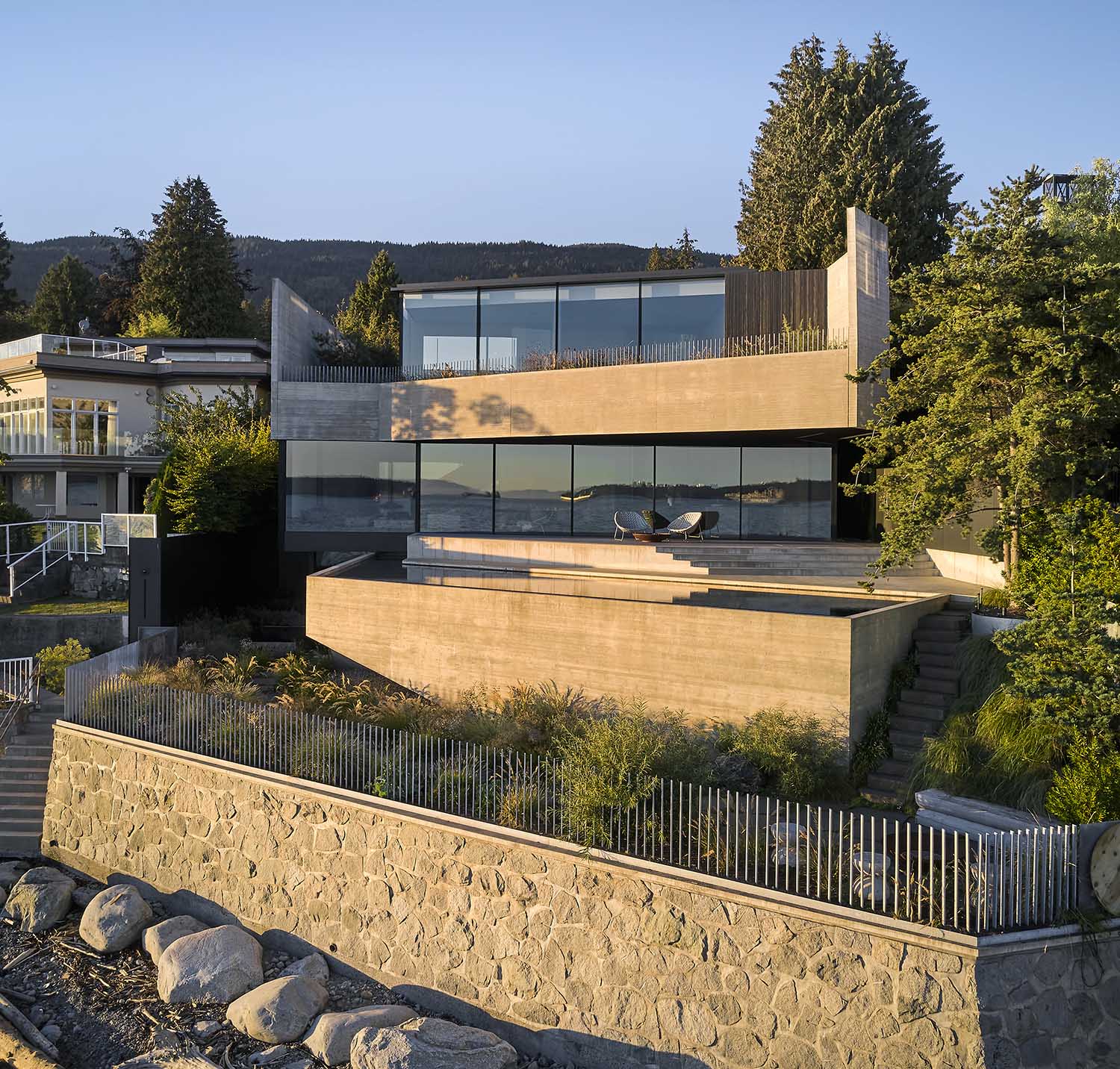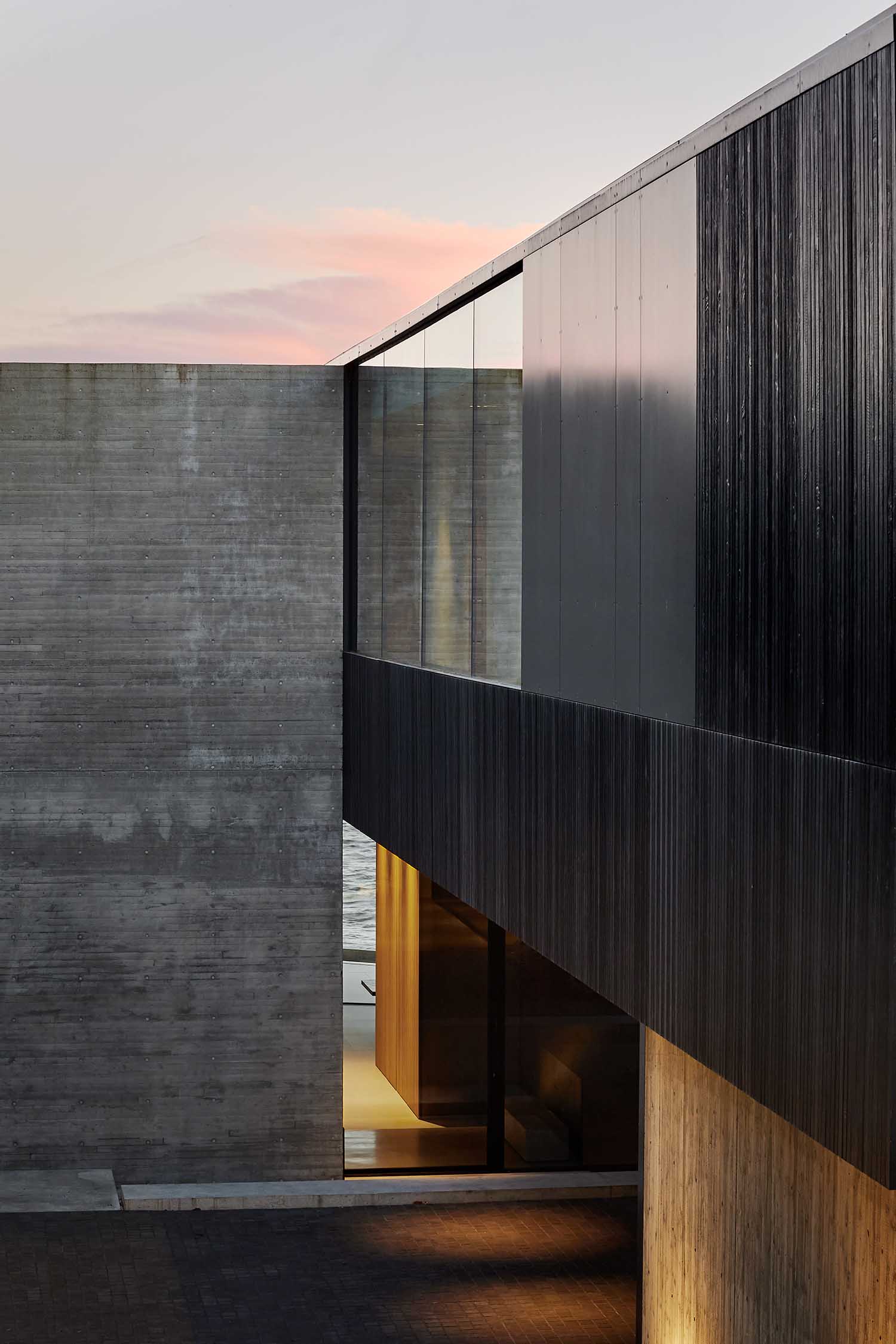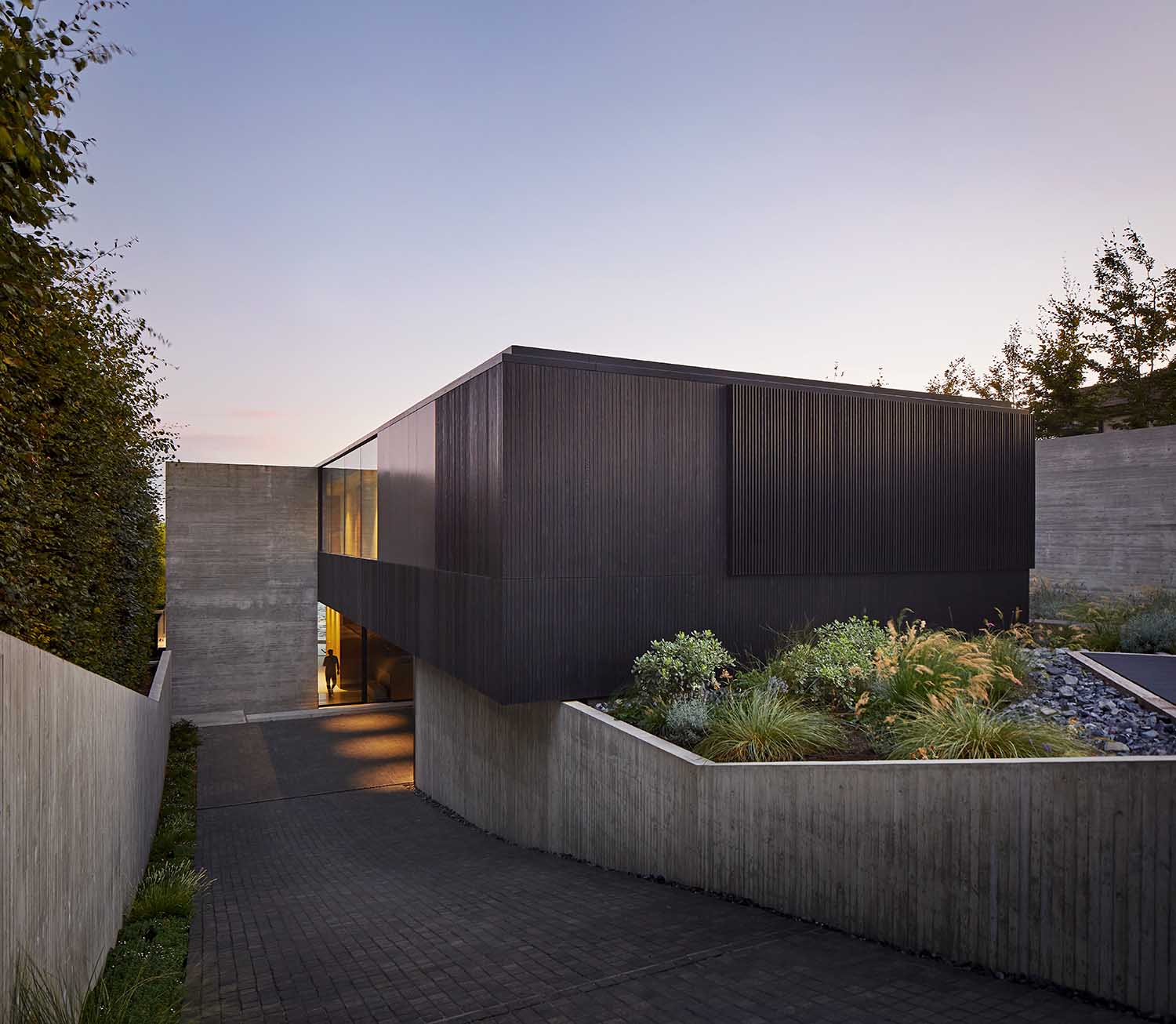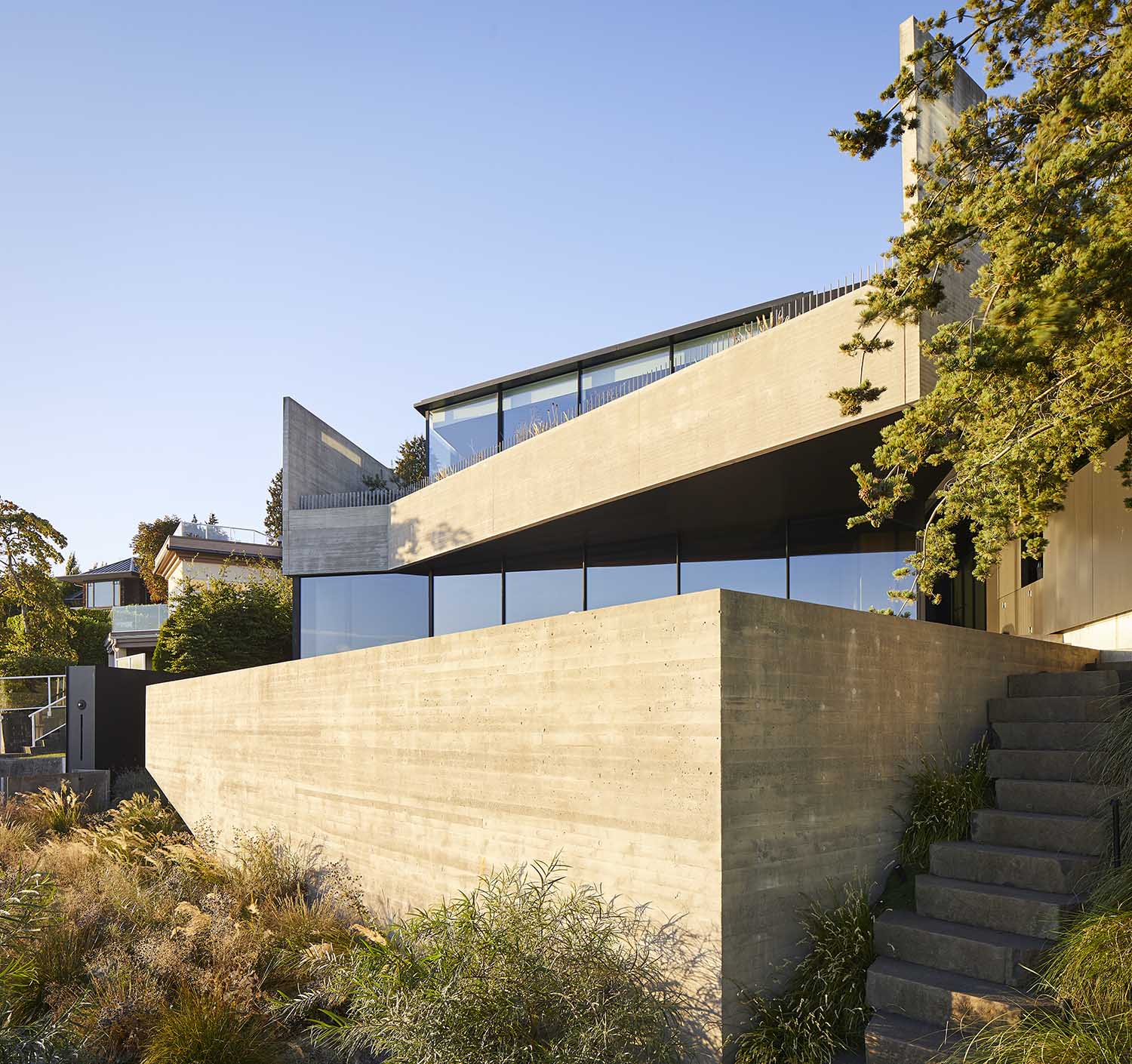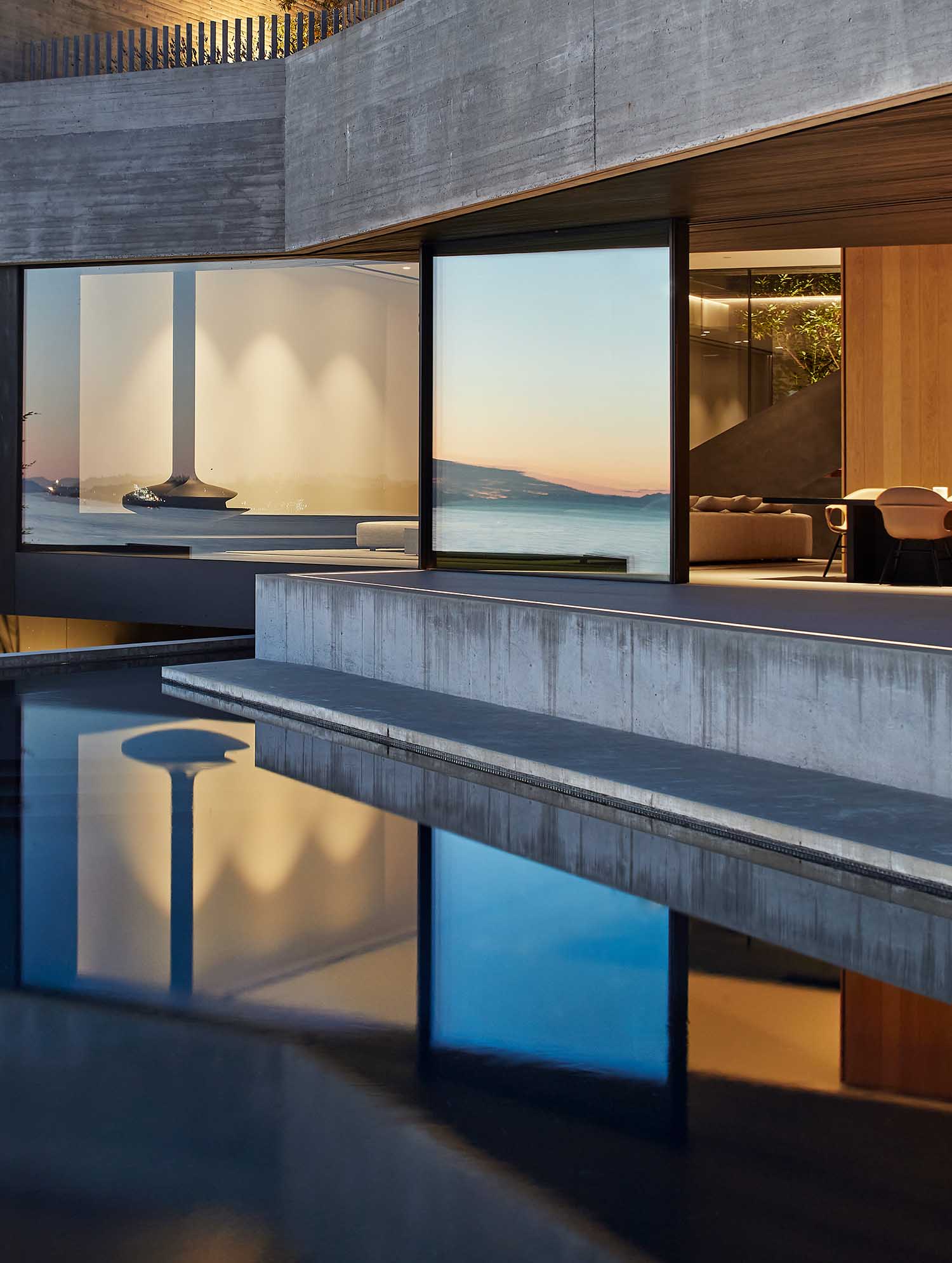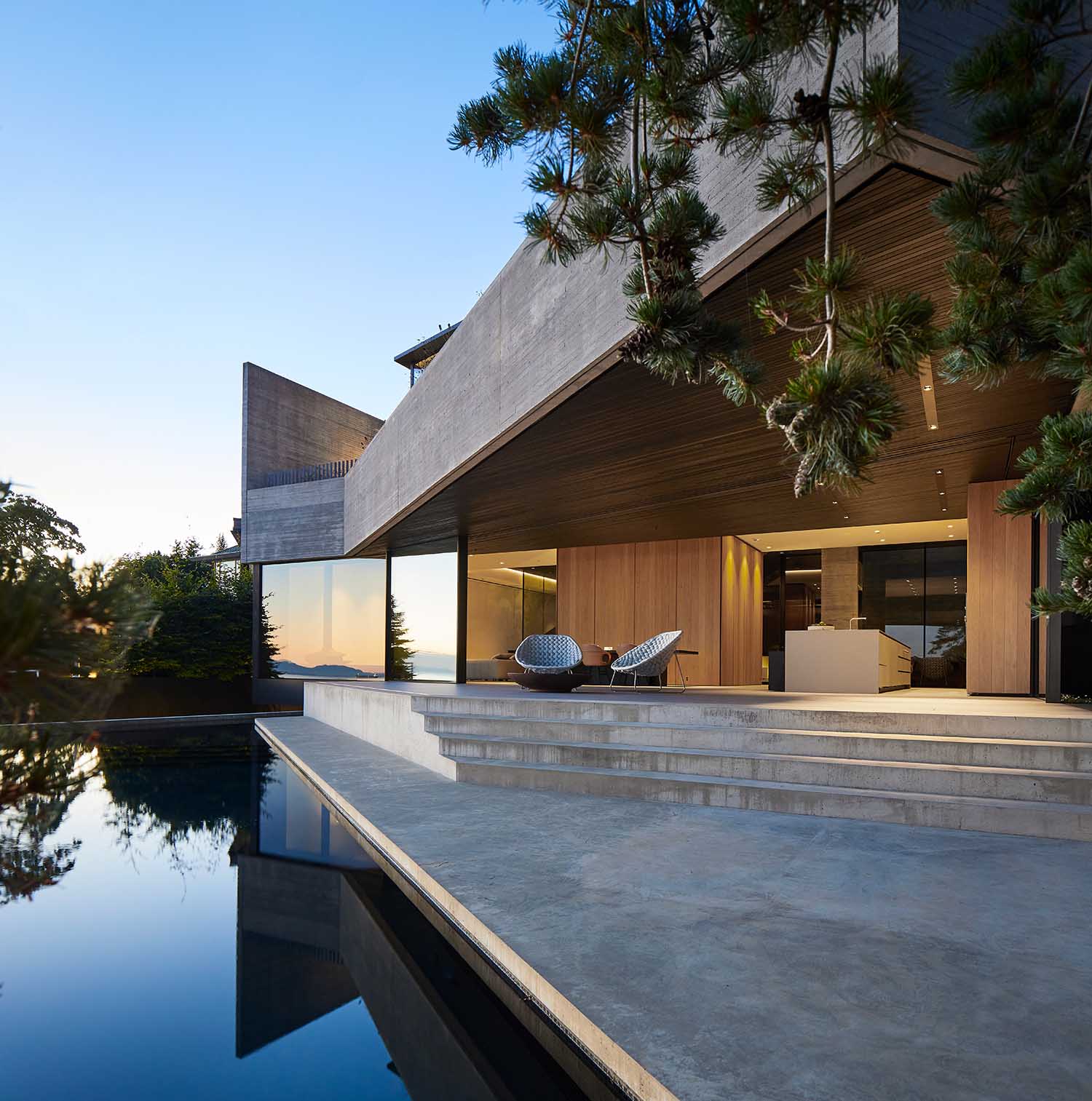 Scenographic Brilliance
One of the distinctive features of the Liminal House is its departure from conventional flat "elevations." McLeod Bovell opted for a scenographic approach, inviting inhabitants and onlookers to understand the house by moving through and around it. Courtyards, cantilevered volumes, and extended landscaped surfaces seamlessly connect the dwelling to its natural surroundings, breaking down the traditional boundaries between the built environment and nature.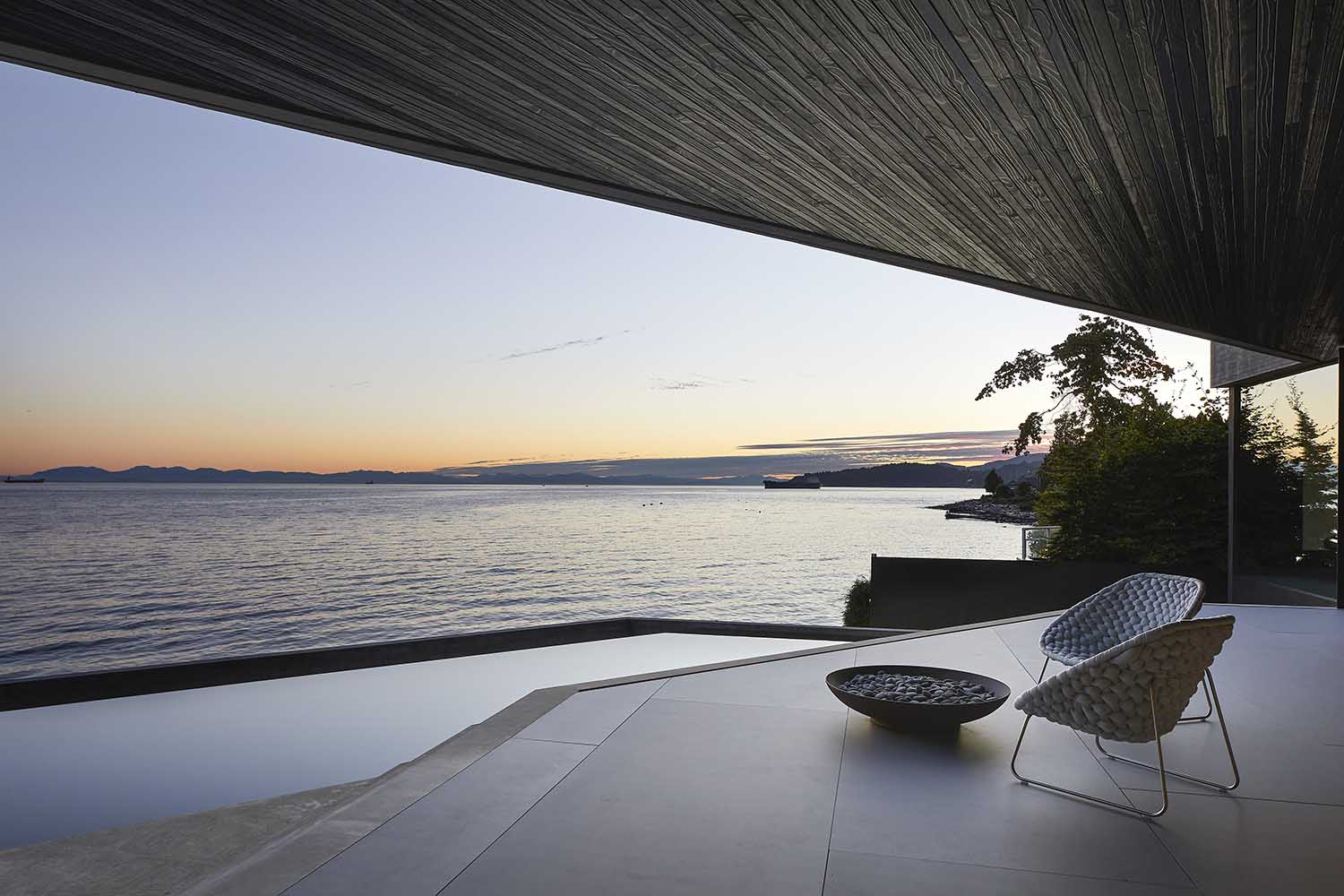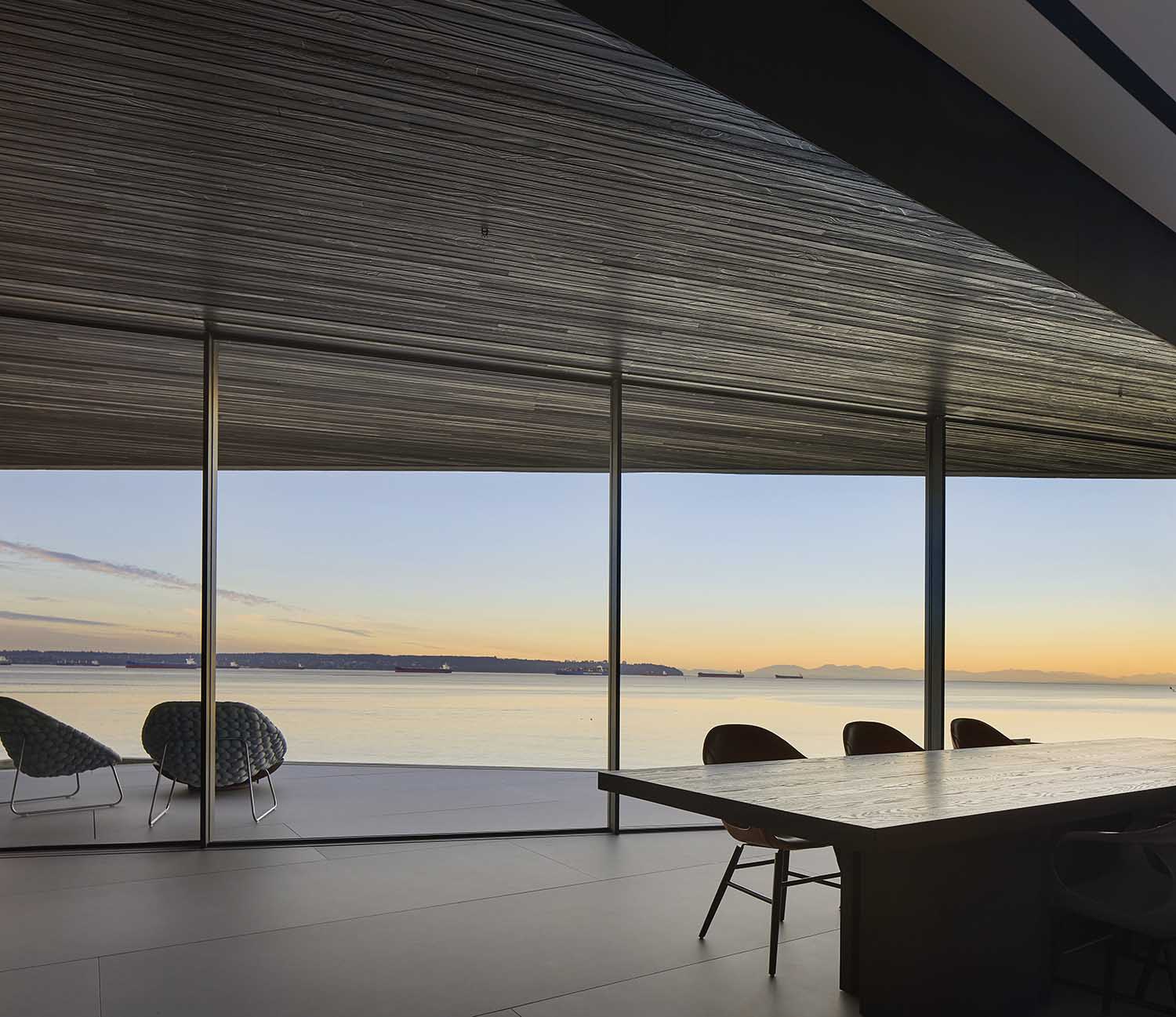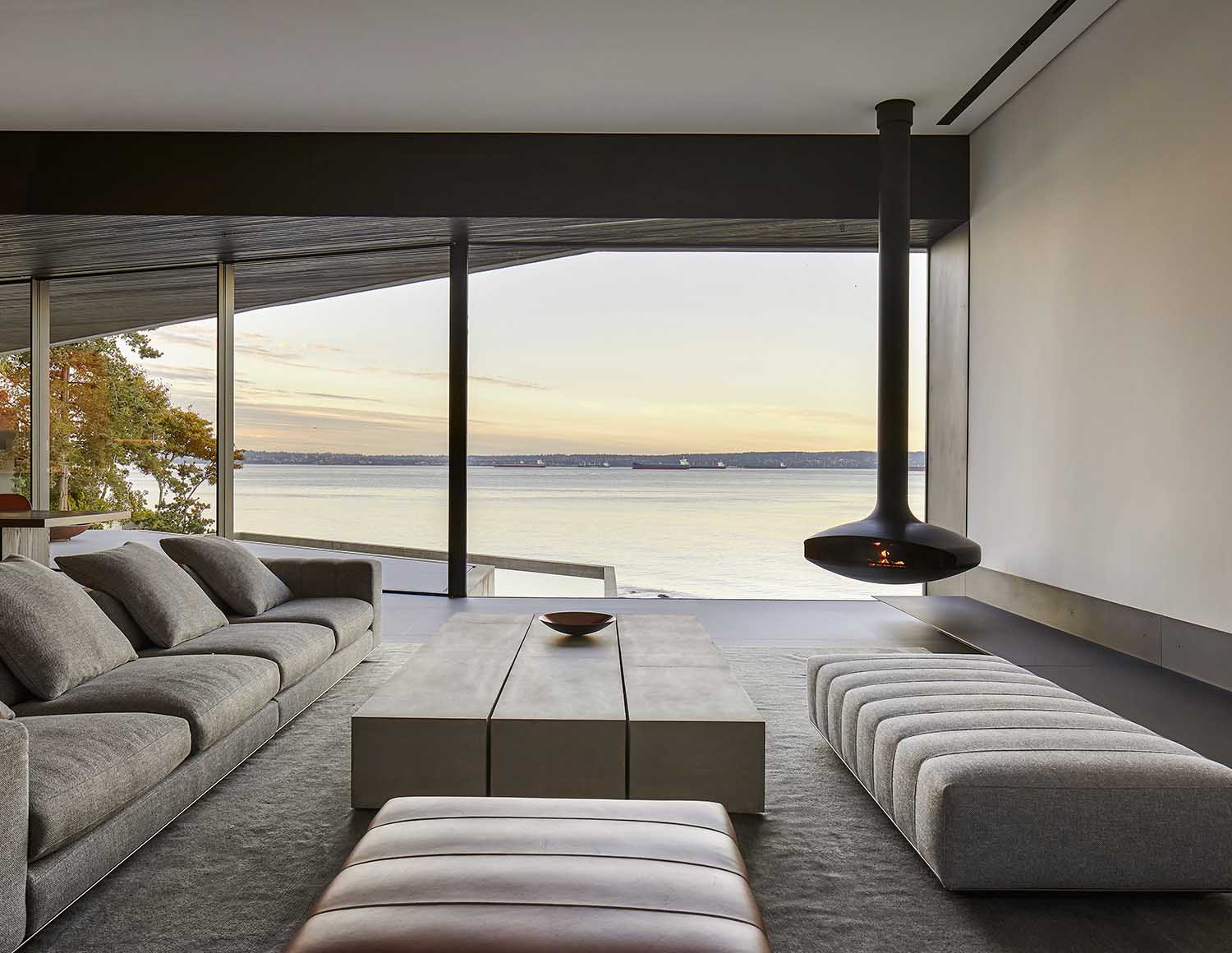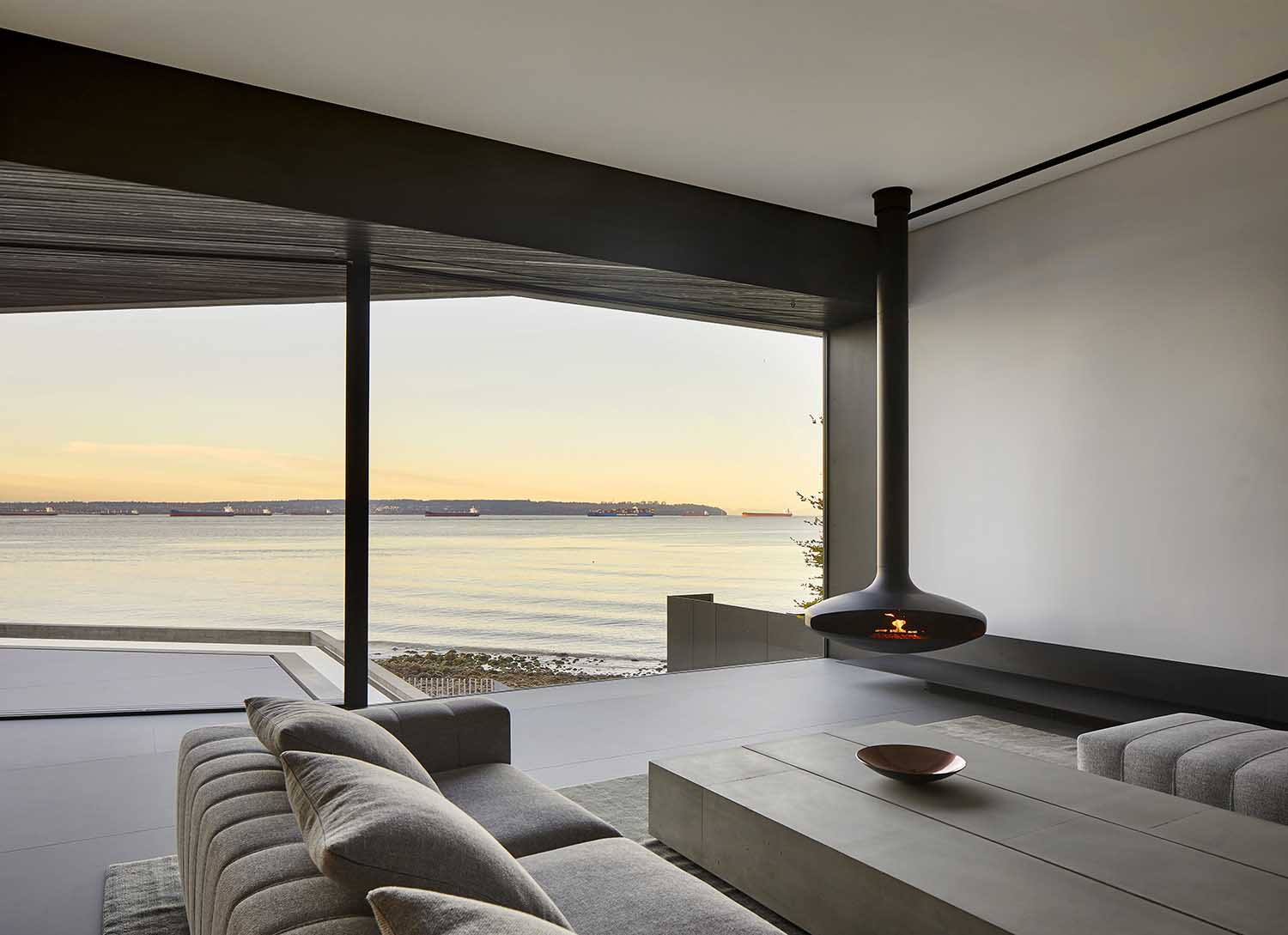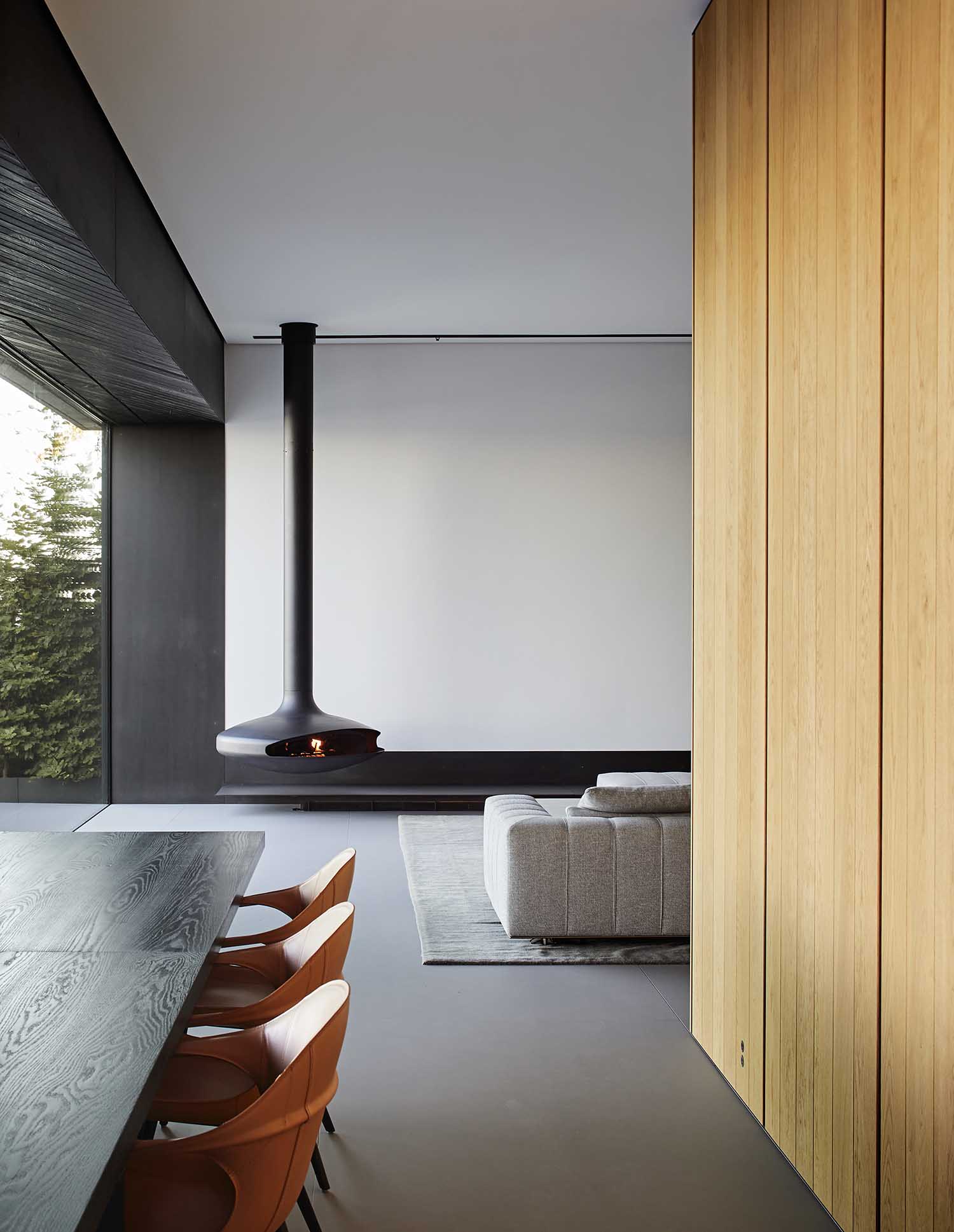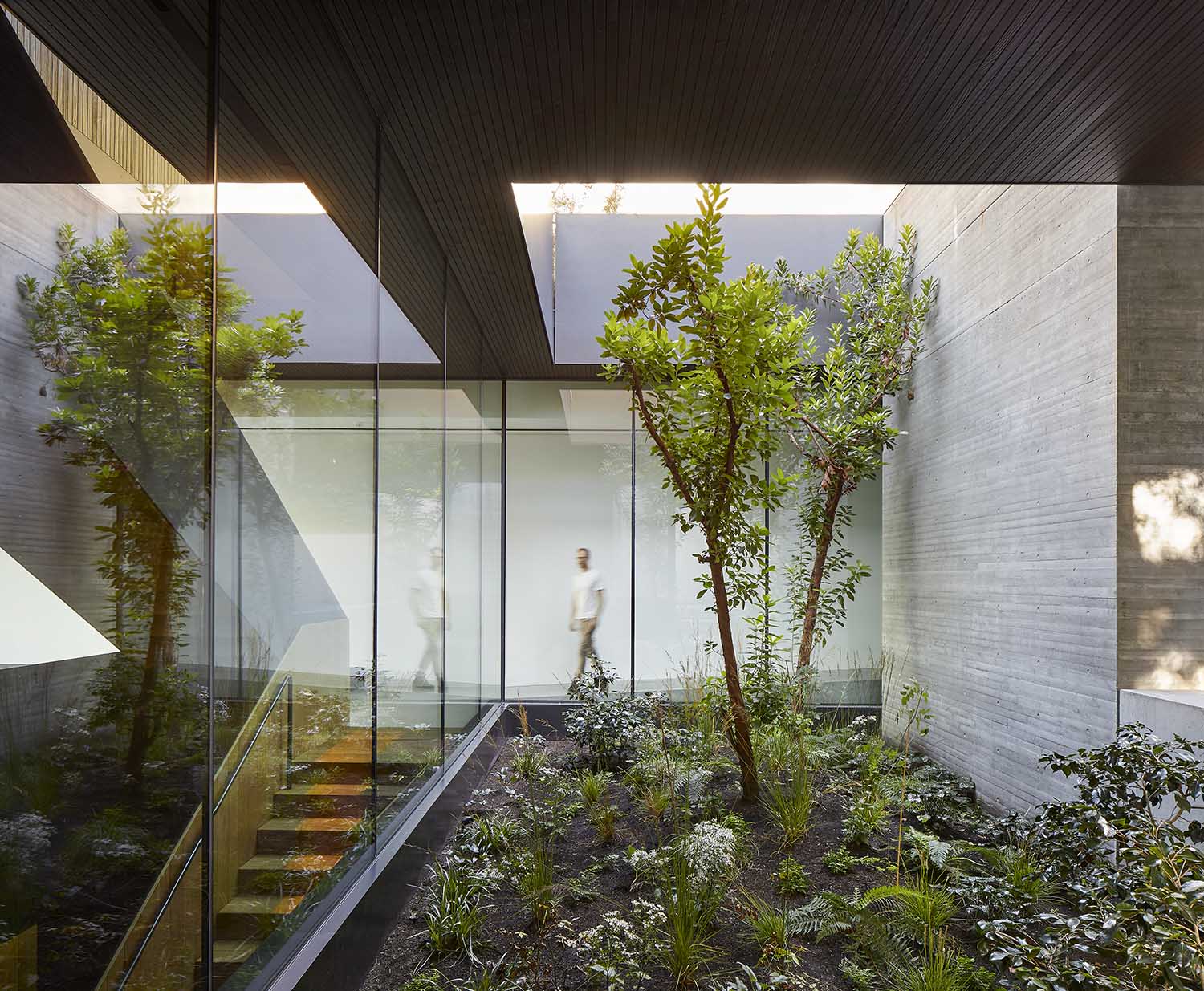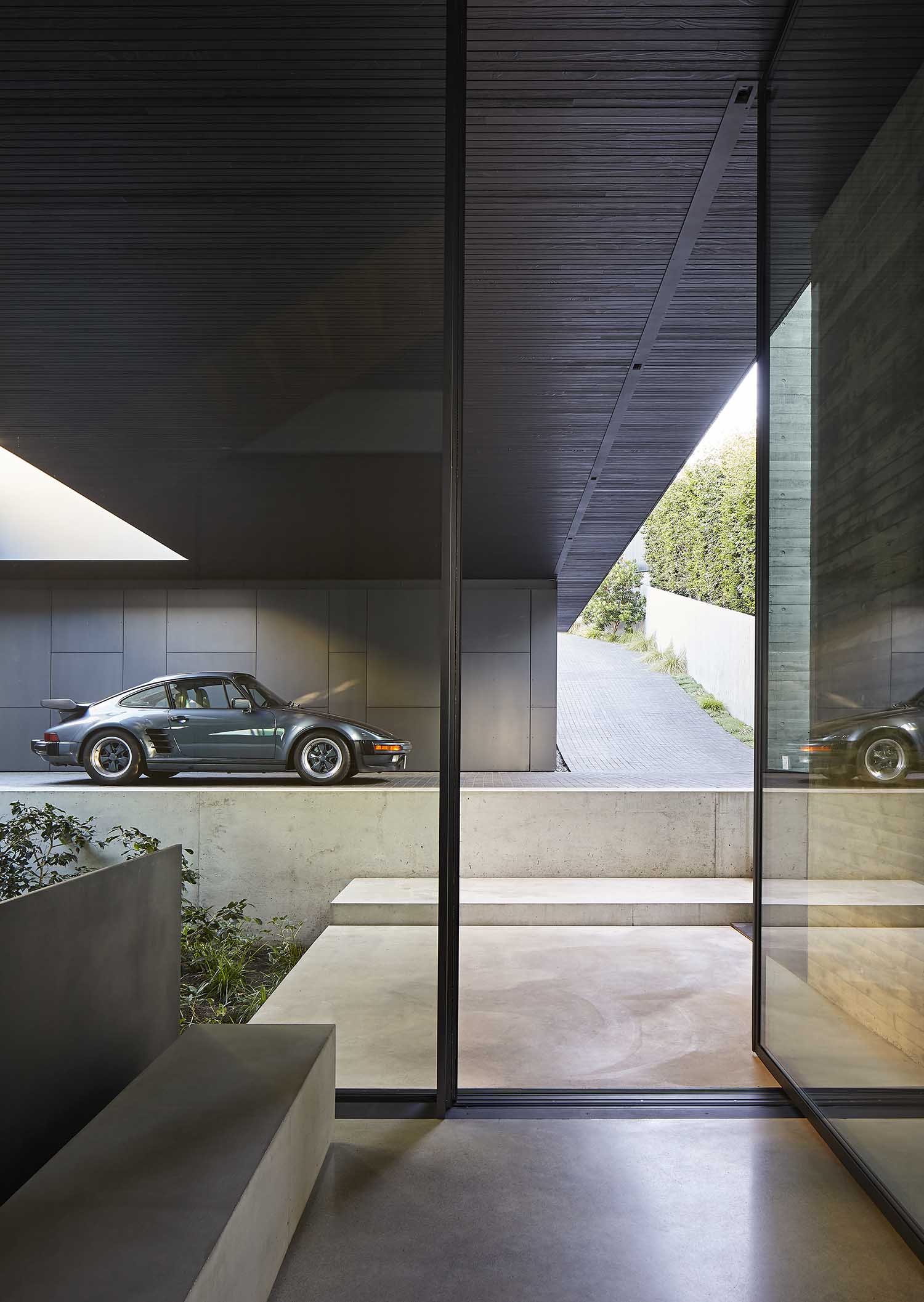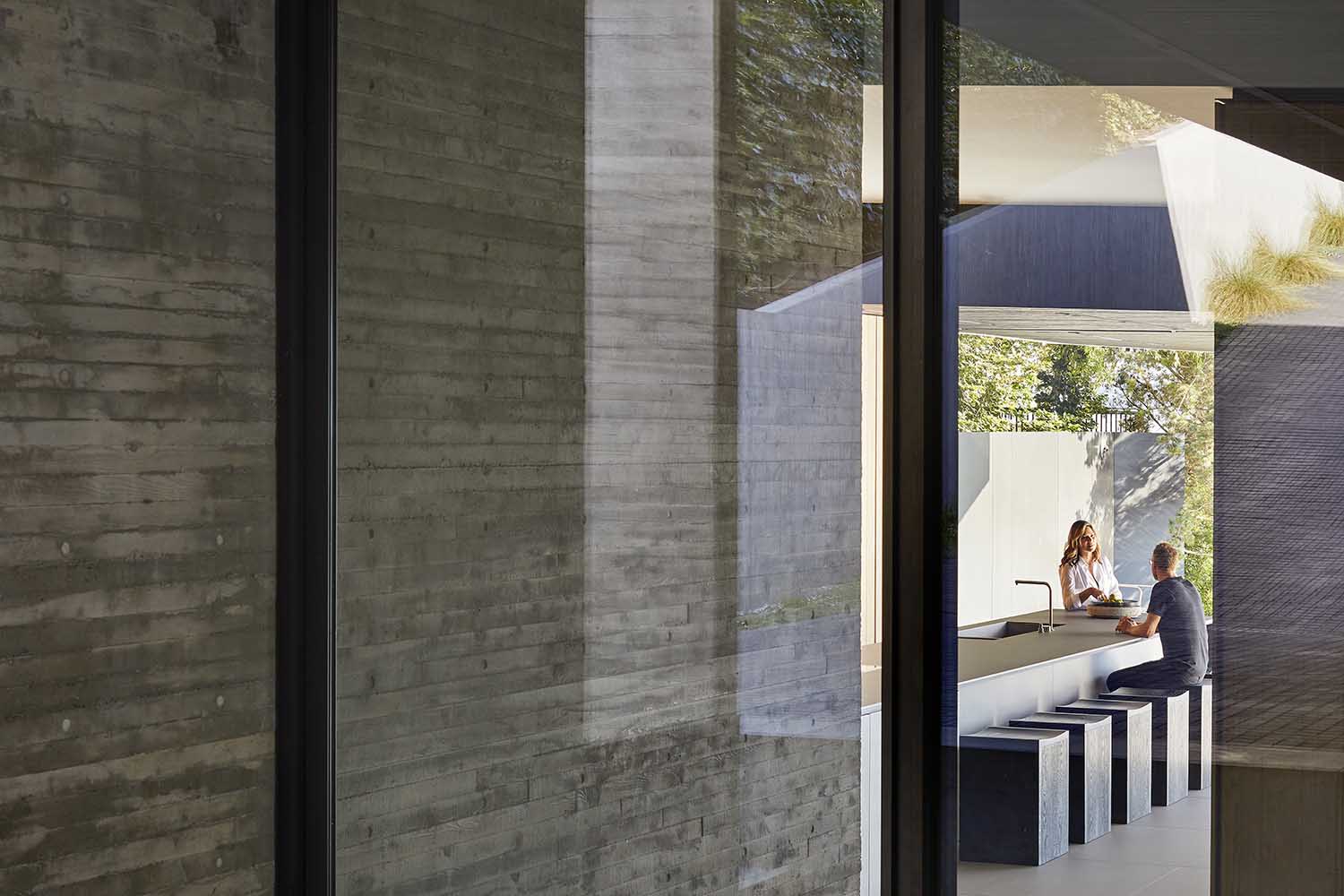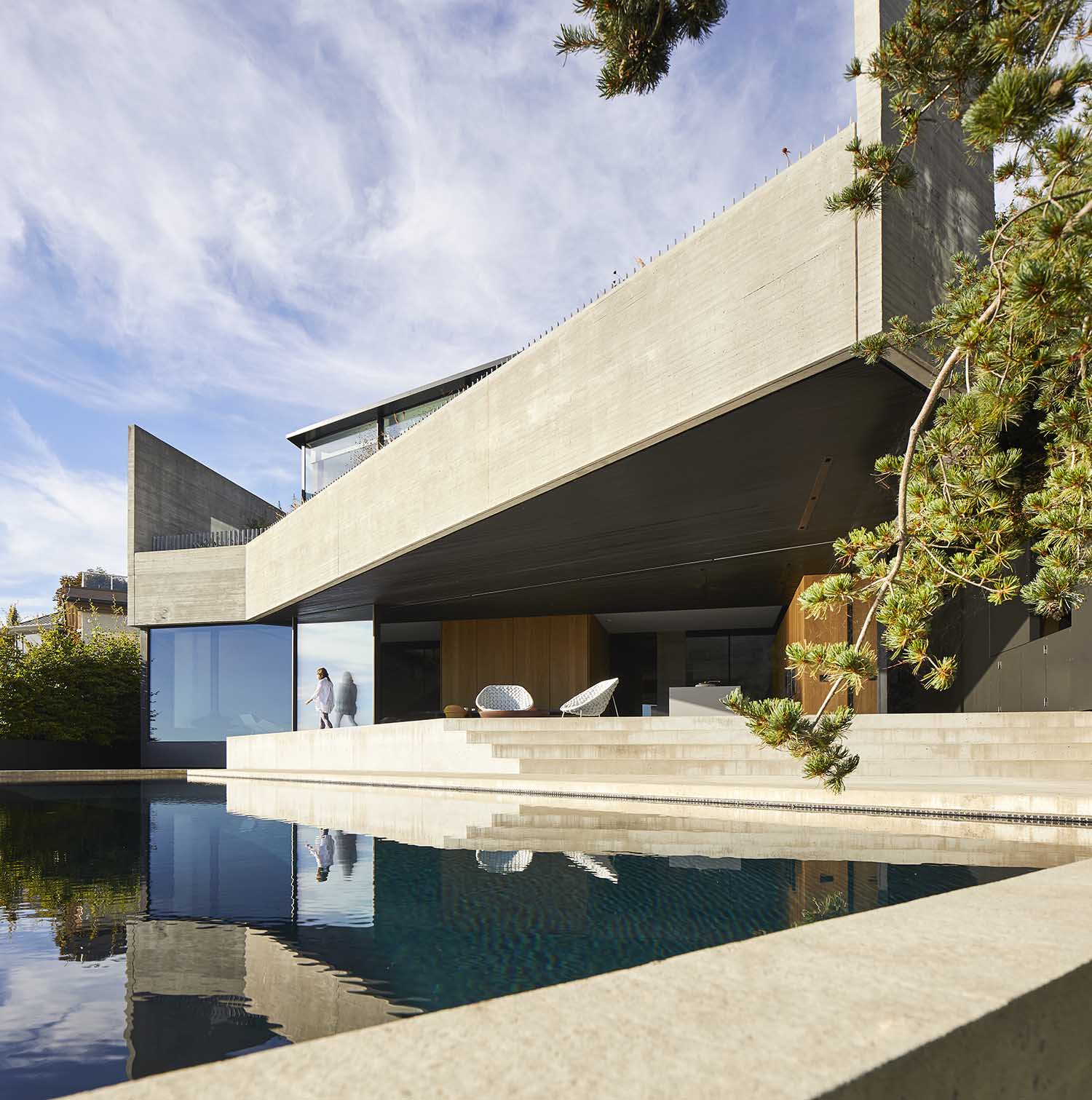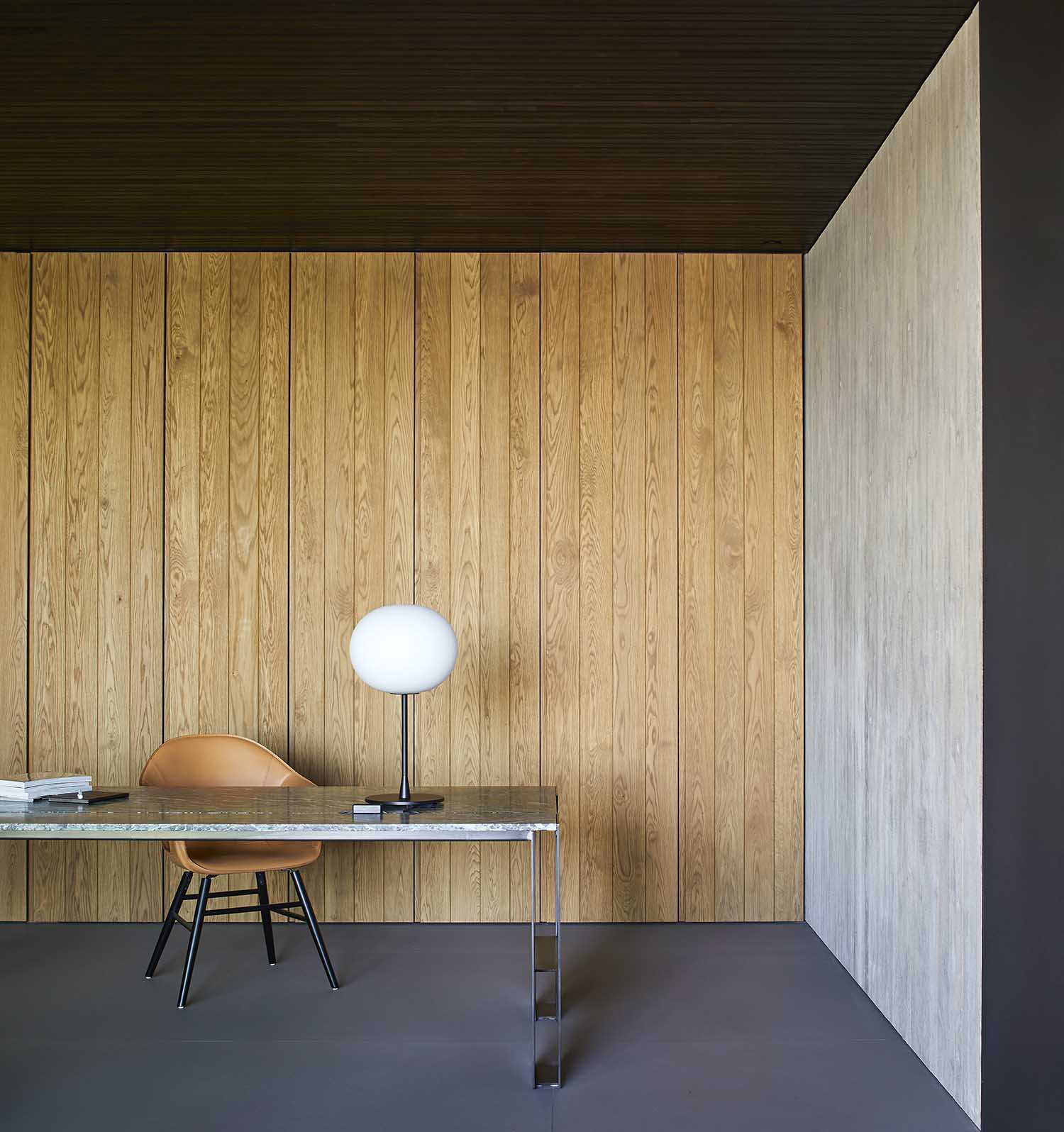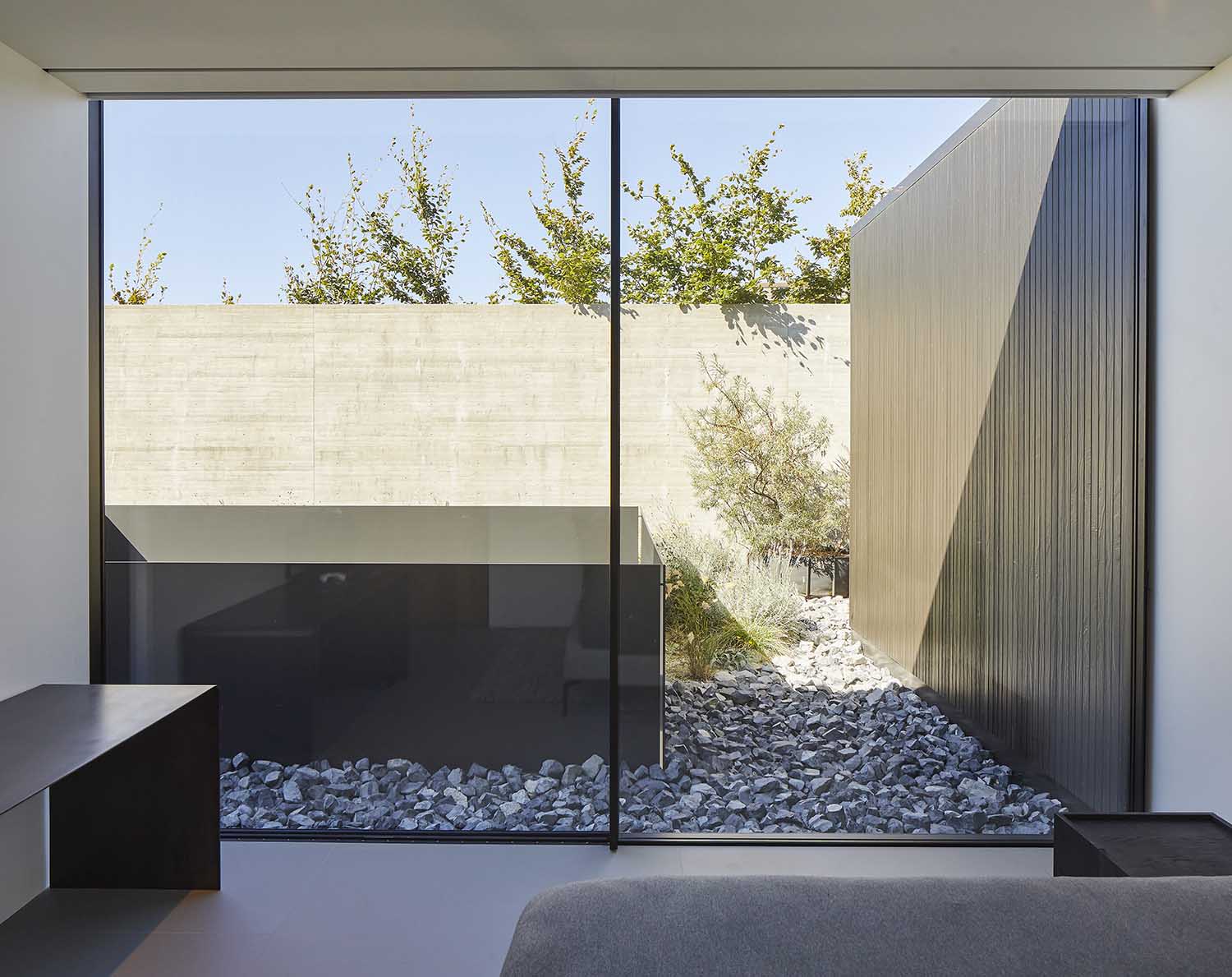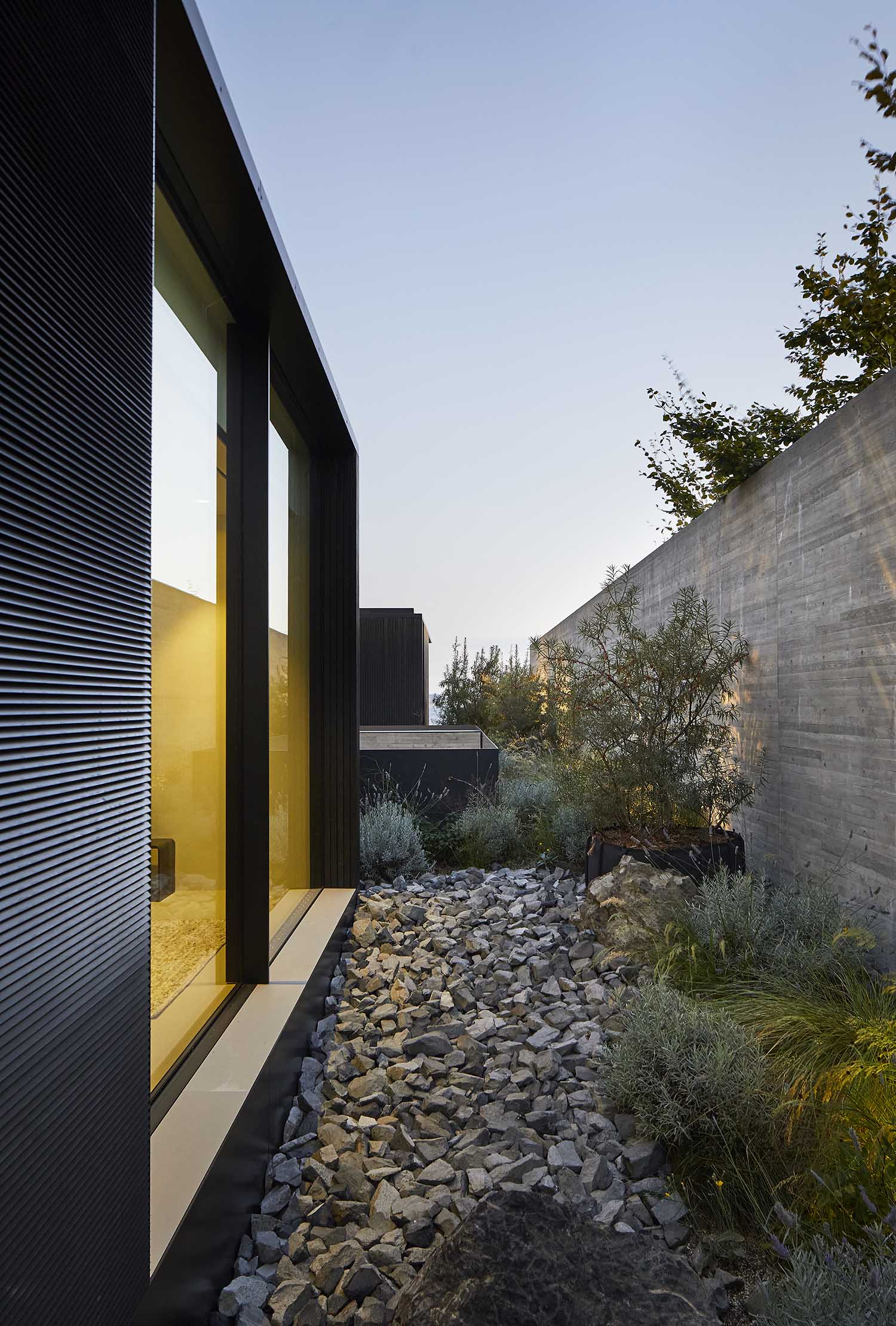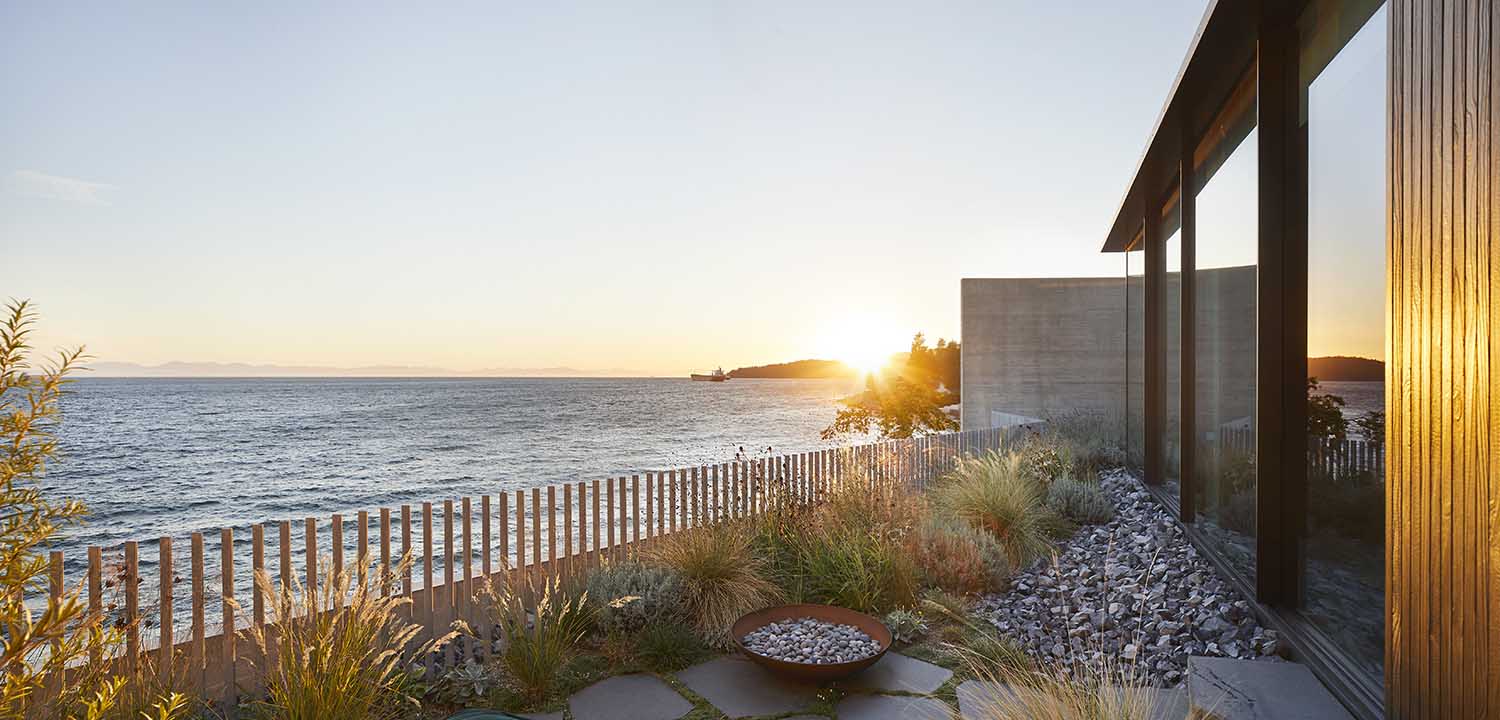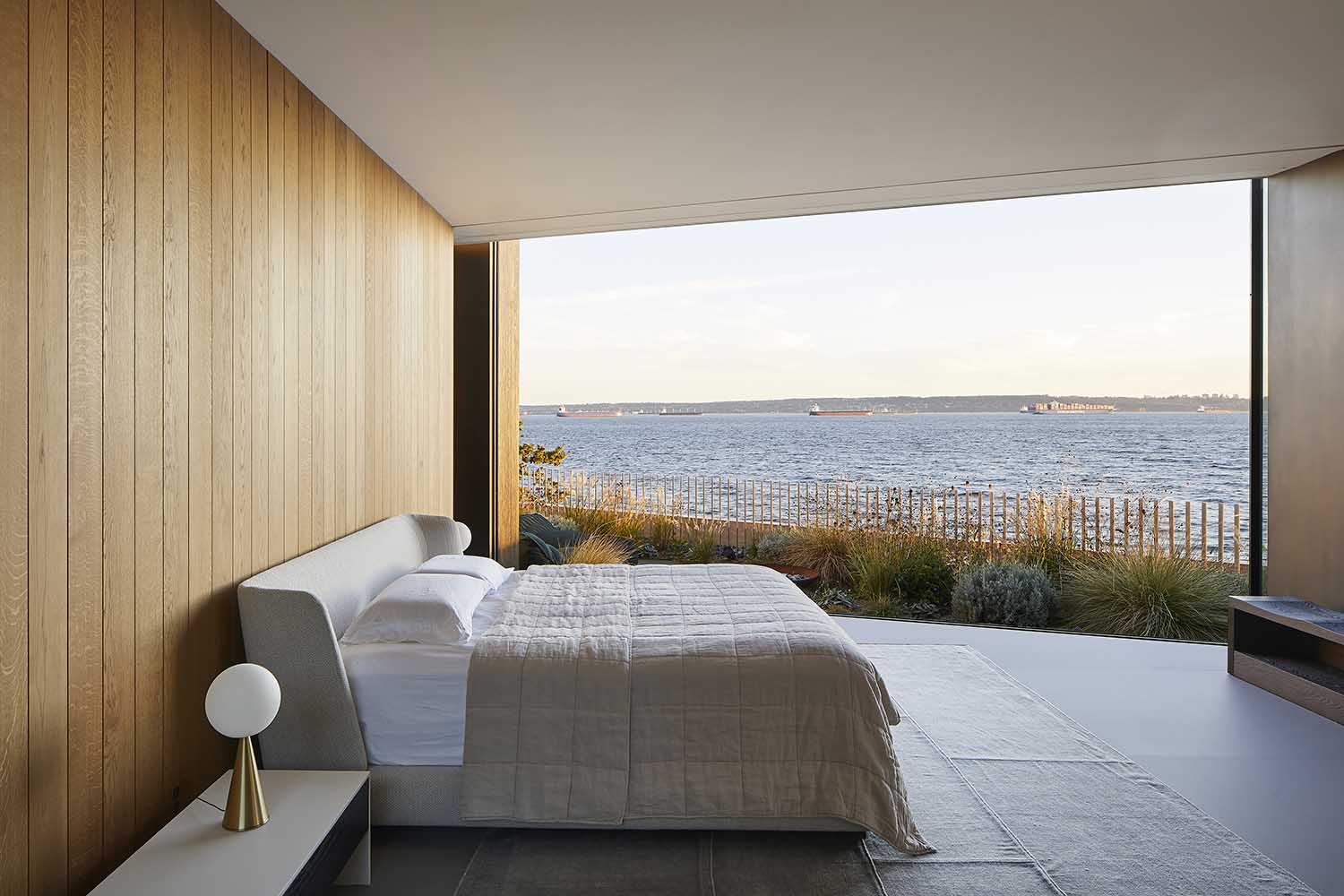 Engaging with the Shoreline
The house engages with West Vancouver's natural shoreline in a dynamic dance between indoor and outdoor spaces. The changing outdoor atmosphere is not just observed but becomes an integral part of the house itself. Views are meticulously framed between solid walls and expansive glass surfaces, while reflections and refractions from a dark pool at the property's edge and internal courtyards evoke a sense of being neither here nor there, but somewhere in between.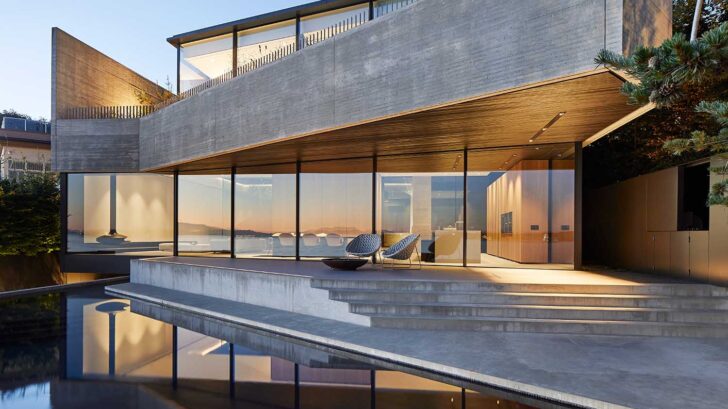 Project nformation
Project Name: Liminal House
Office Name: McLeod Bovell Modern Houses – mcleodbovell.com
Firm Location: Vancouver, BC, Canada
Completion Year: 2022
Gross Built Area (m2/ ft2): 1,016m2 / 10,940ft2
Project Location: West Vancouver, Canada
Program / Use / Building Function: Private residence
Lead Designers: Lisa Bovell, Matt McLeod
Photo Credits: Hufton + Crow Photography – www.huftonandcrow.com