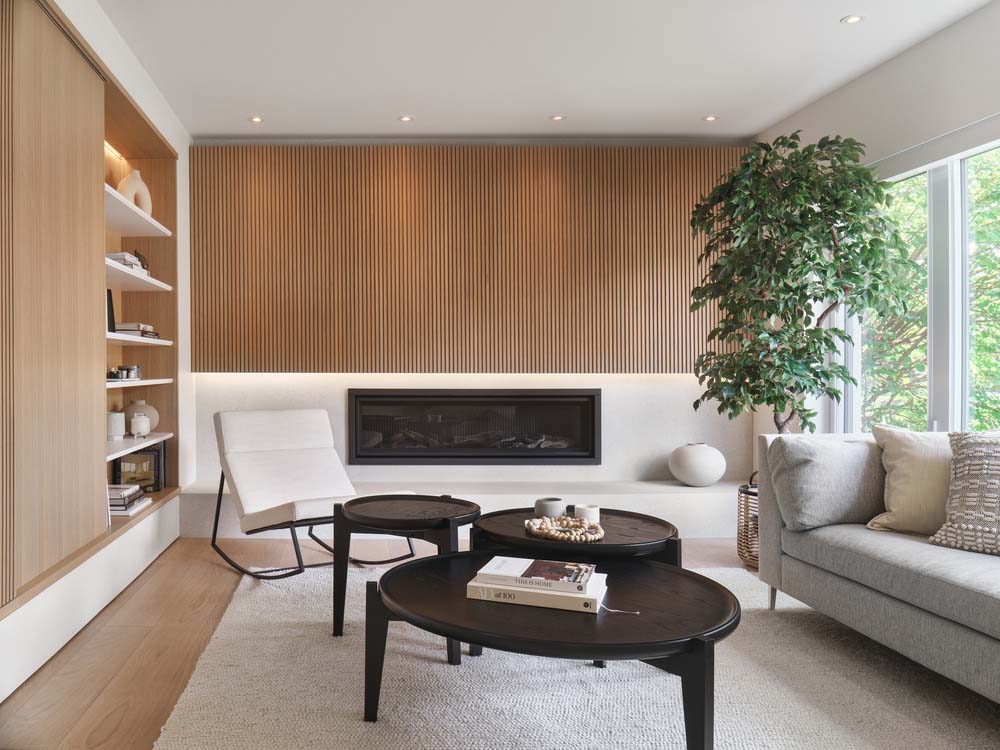 Entre Quatre Murs has revealed its lates renovation of "The House with a Big Heart." The transformation has breathed new life into a mid-century family home. Originally built in 1959, this house had not seen a significant update in decades, but the clients' vision was clear: they aimed to create a space where their young family could thrive for generations to come.
The project's focal point is the clever use of natural light, transforming the previously enclosed rooms and dark hallways into a luminous haven. The design approach emphasizes open spaces and a remarkable three-story staircase featuring white wooden steps and glass railings. As one enters the house, the feeling of lightness is immediately apparent, as sunlight filters throughout the residence. Large openings on the rear facade establish a strong connection with the garden, offering breathtaking views from every floor.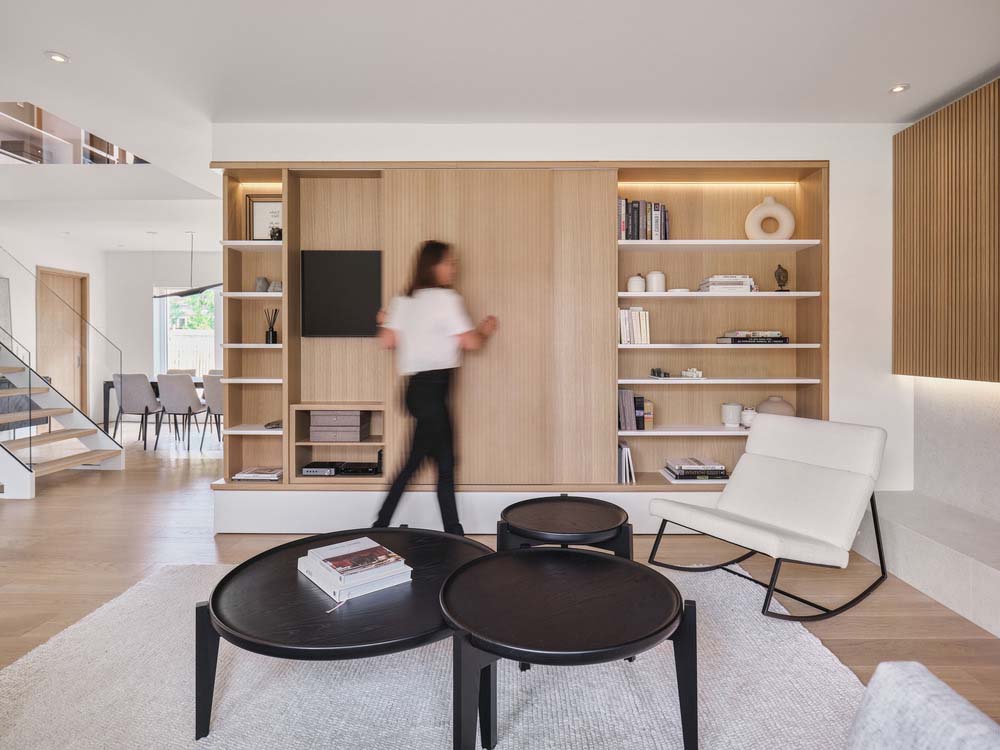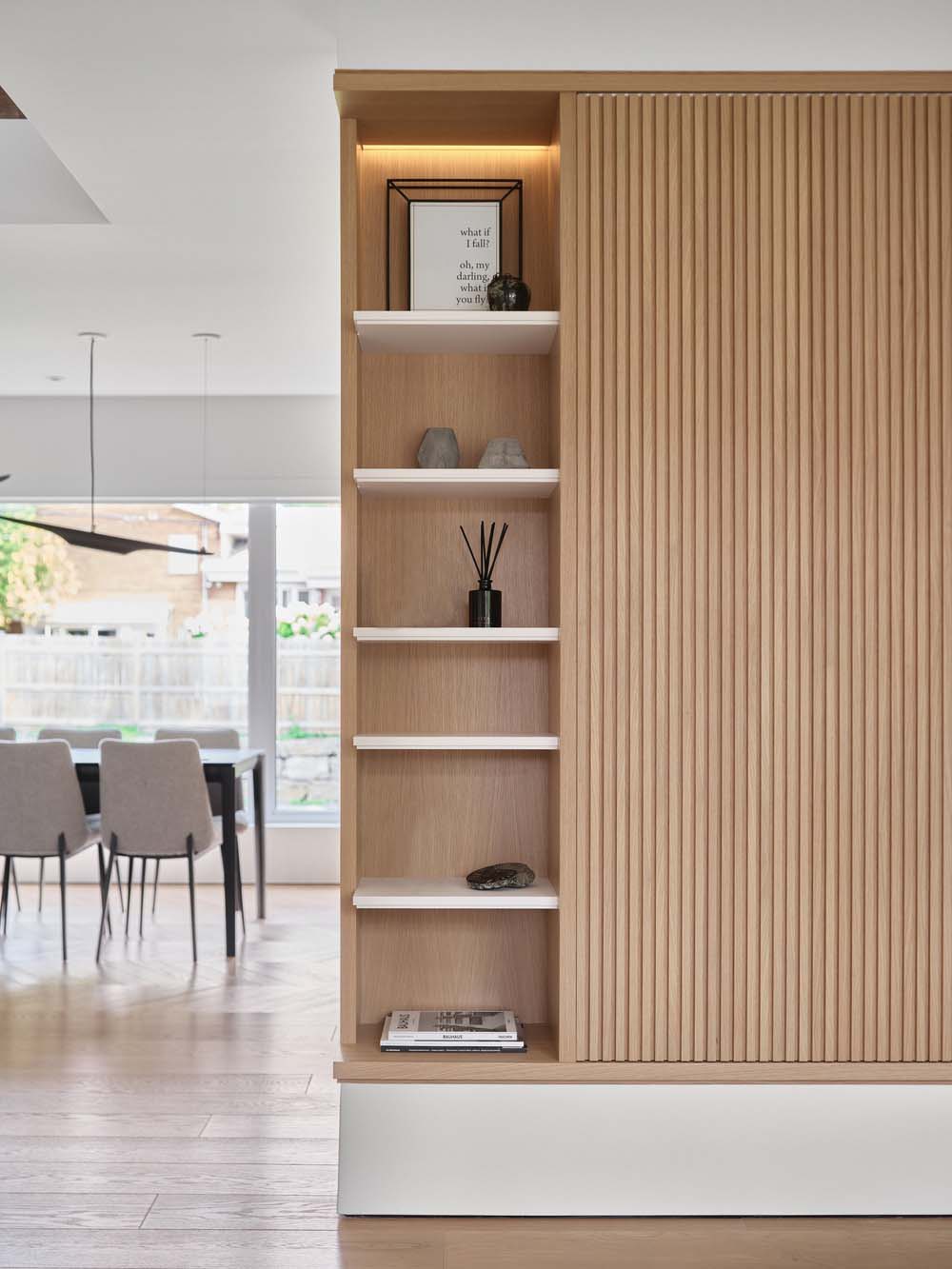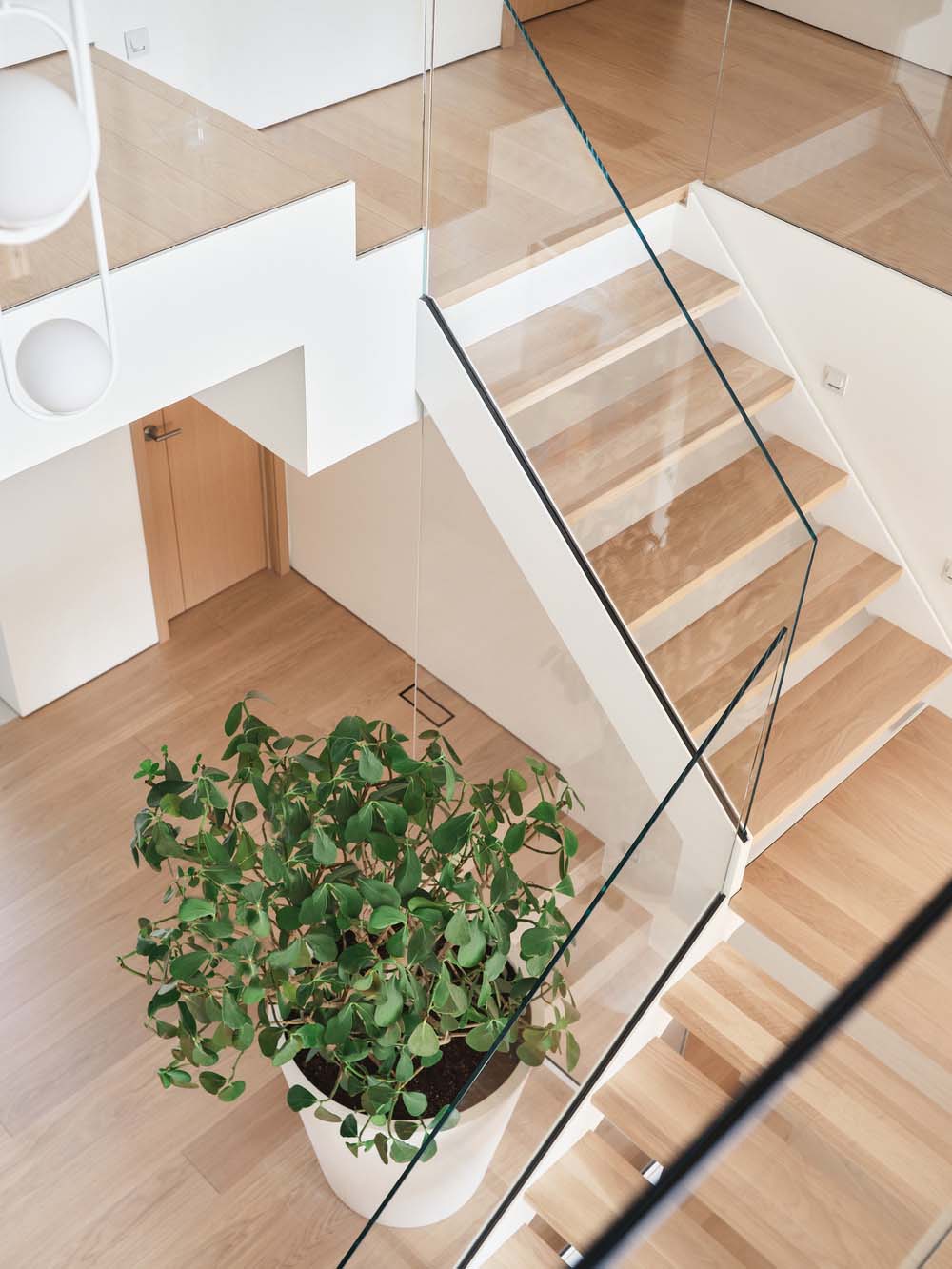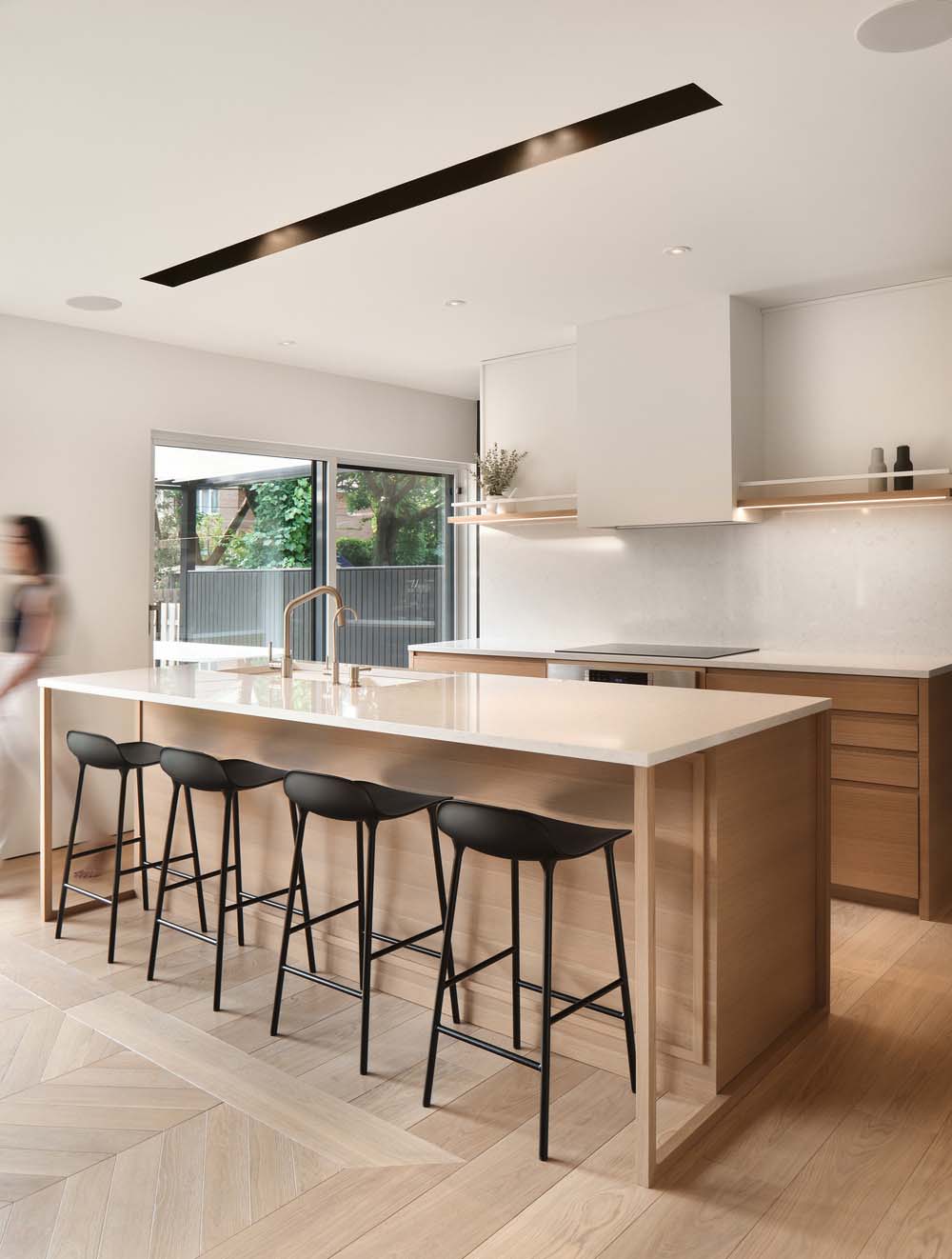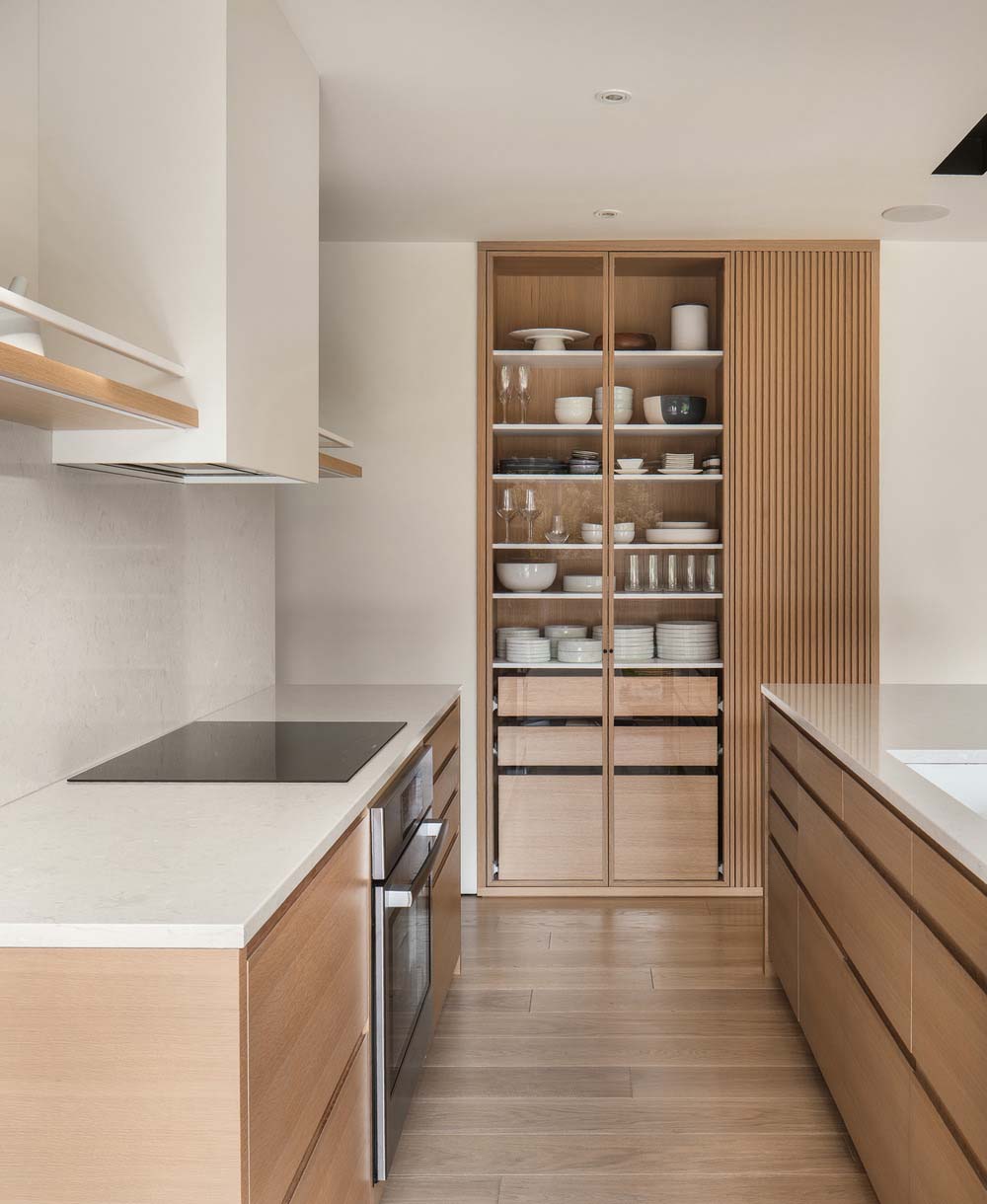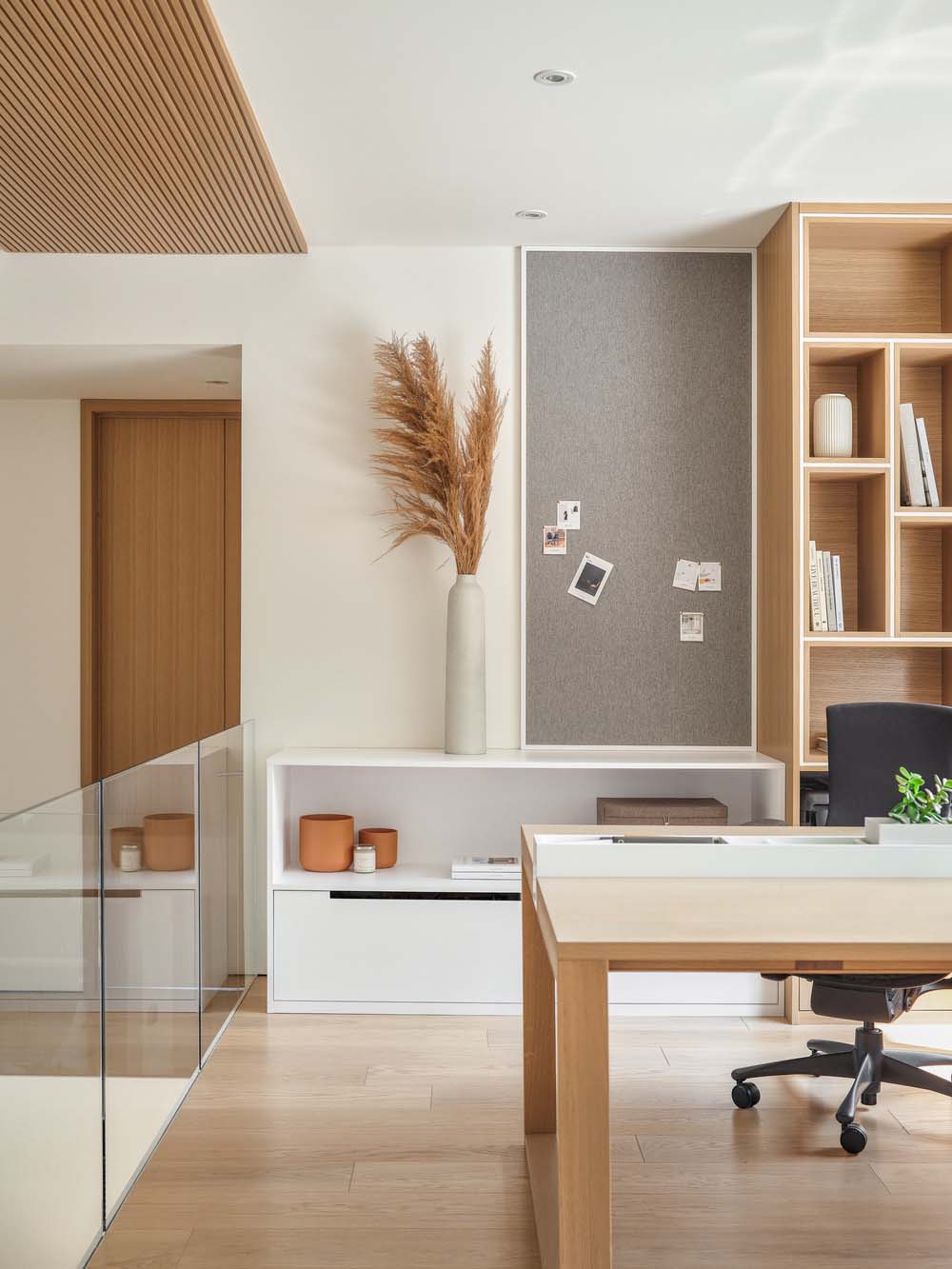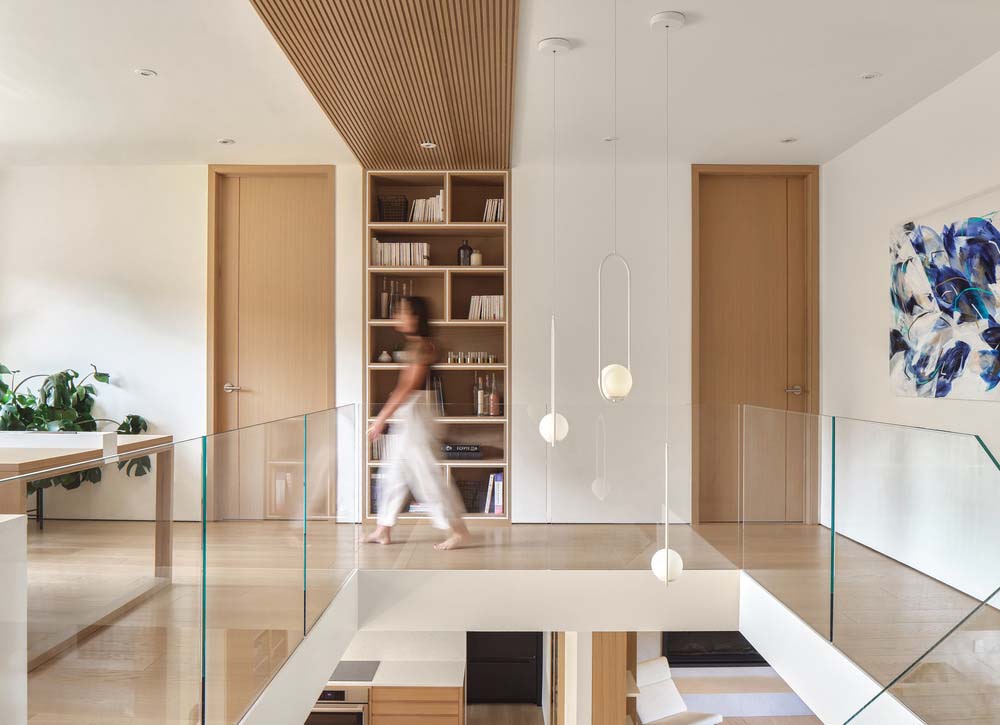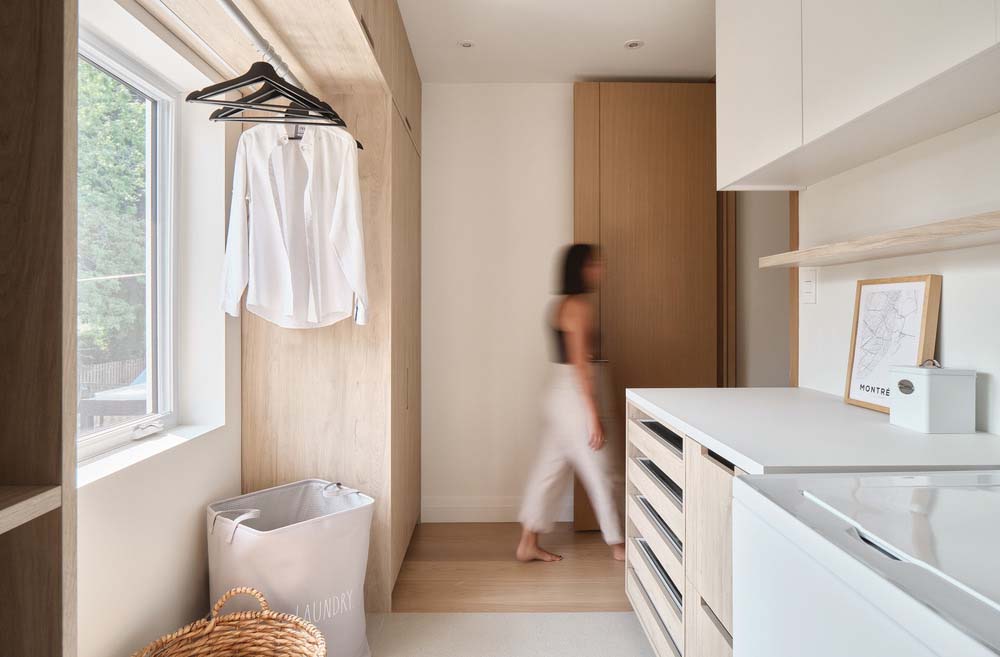 A defining feature of this renovation is the perfect balance between openness and privacy. While the house maintains an open concept, the designers ensured that each room has its own sense of seclusion, allowing family members to enjoy their personal moments while still staying connected. The kitchen, a hub of daily activity, is subtly concealed from the entrance and living areas, creating a sense of calm and privacy.
The kitchen design itself is unconventional, divided into two distinct spaces. The front section boasts integrated furniture elements, giving an airy and refined ambiance. It eschews traditional wall cabinets, and the china cabinet bears resemblance to the living room's bookcases. The island's delicate legs provide a communal gathering space for the family to prepare dinner. Behind this area, an all-black pantry stands in stark contrast to the rest of the kitchen, highlighting its unique role. This multifunctional space discreetly integrates appliances and enhances both aesthetics and functionality.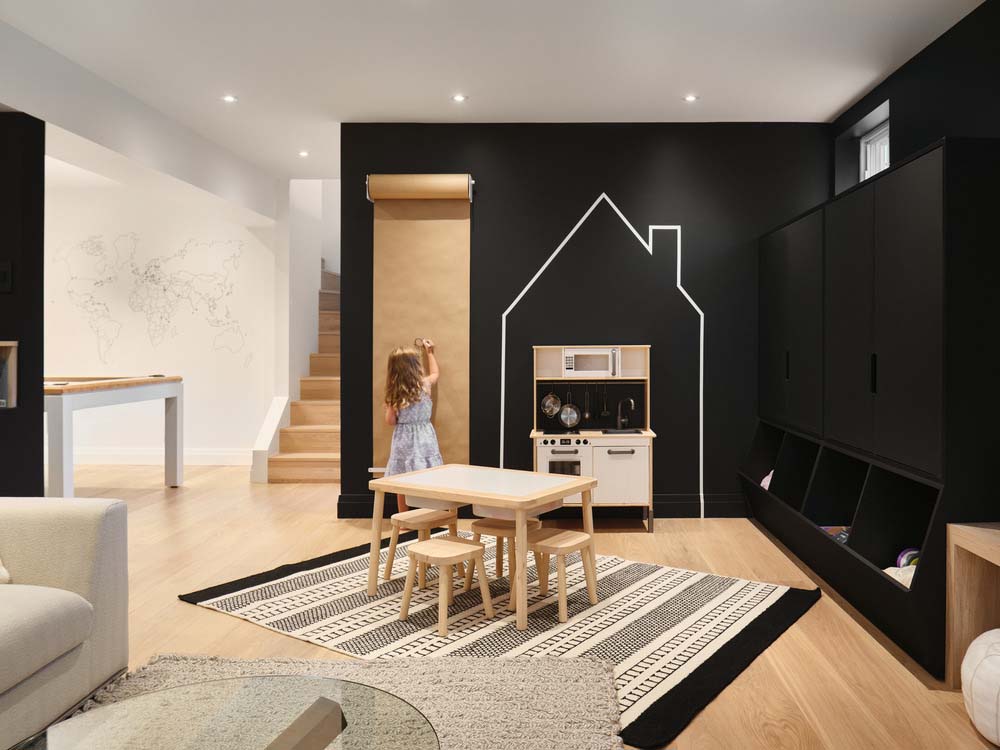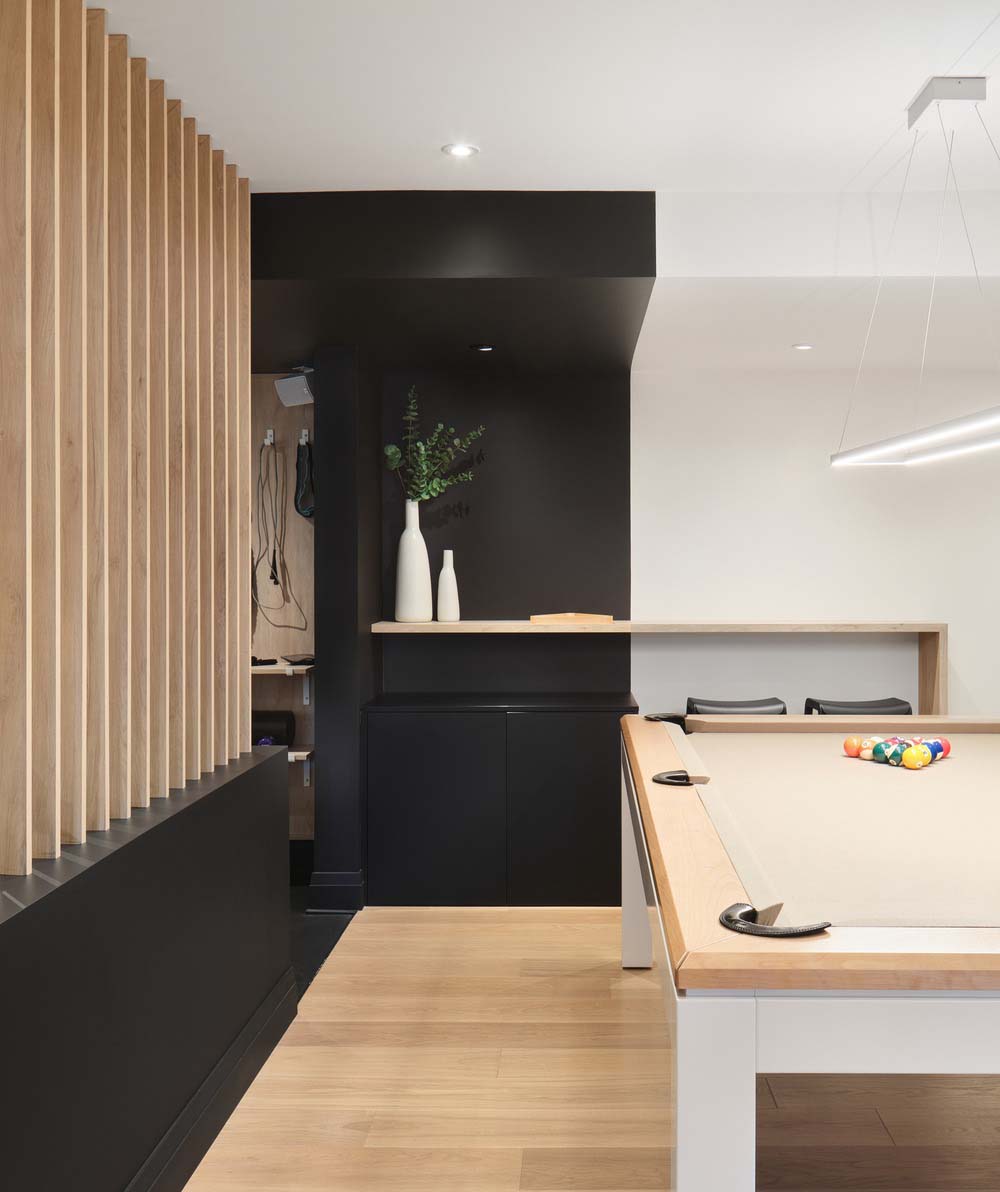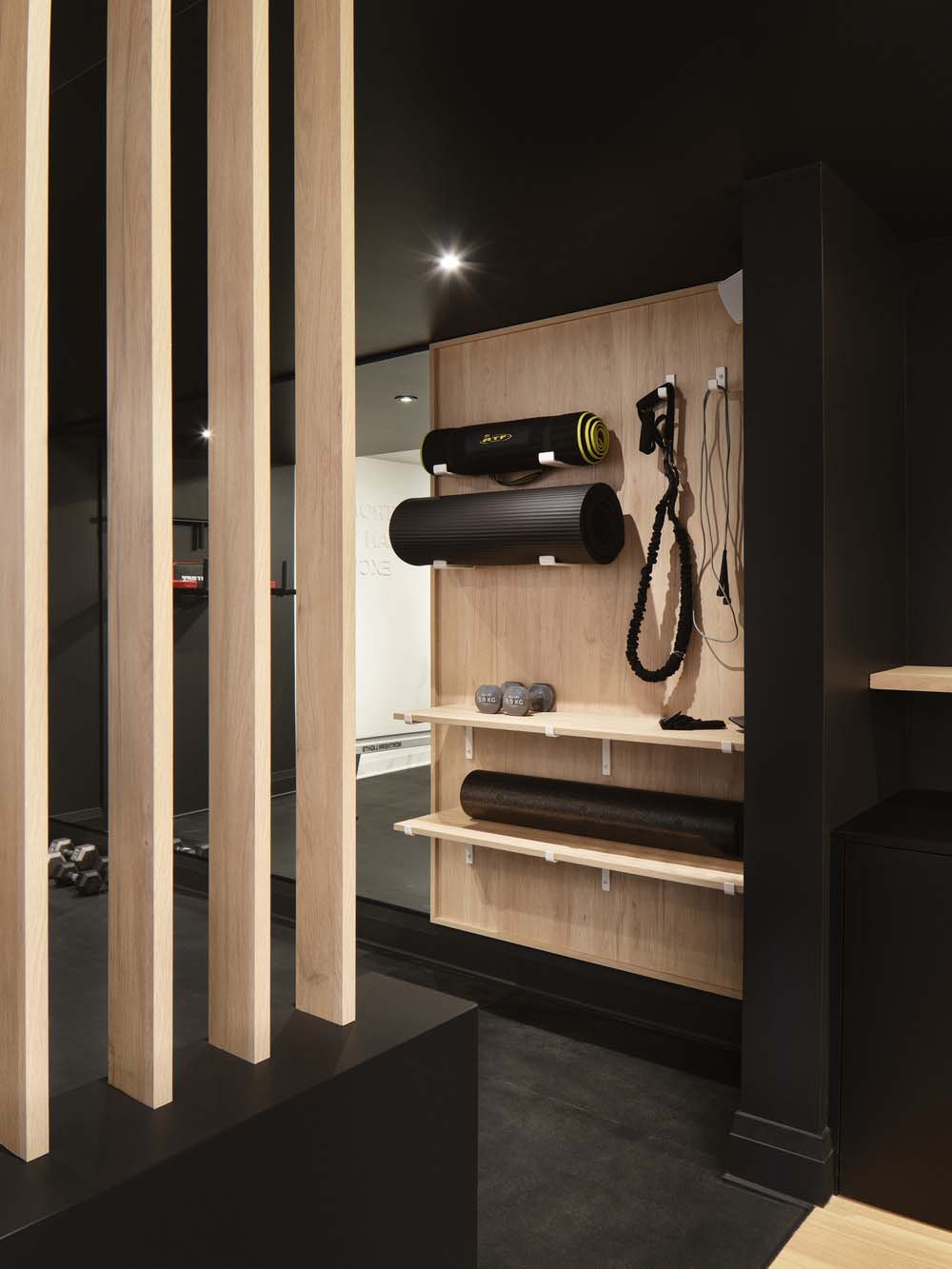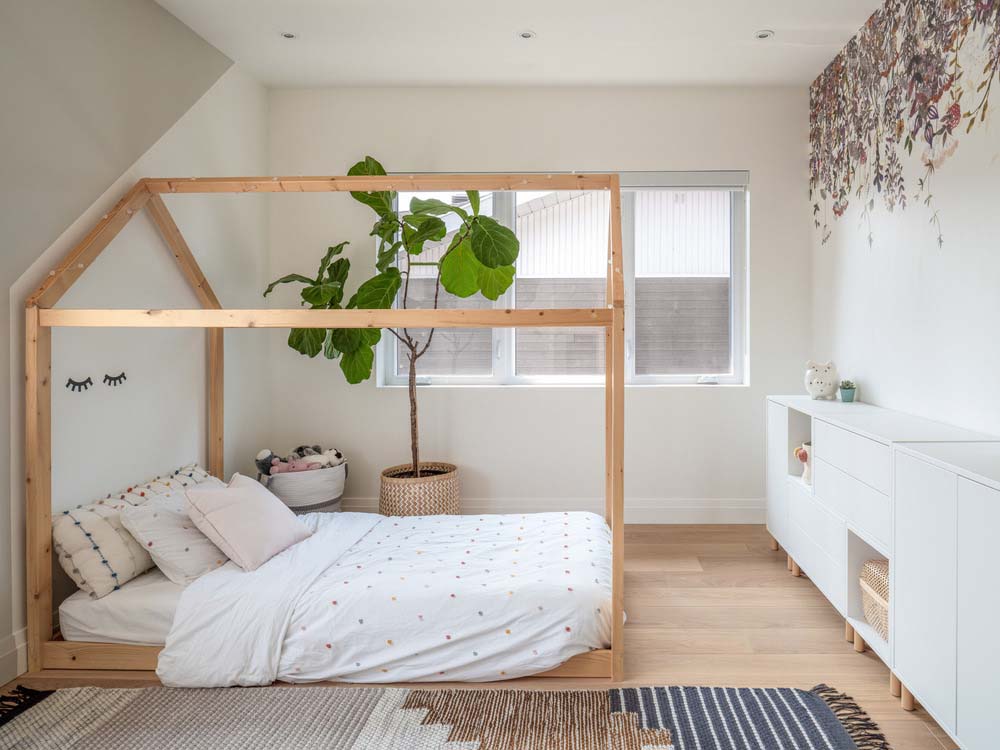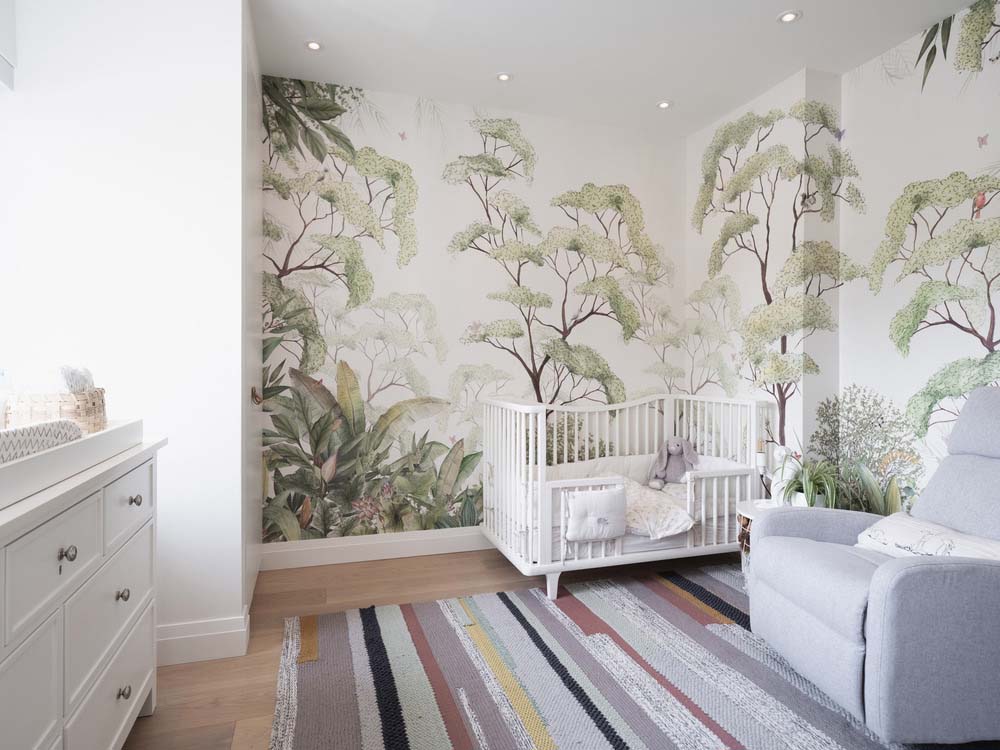 Moving to the second floor, private spaces are thoughtfully organized around the central opening of the house. This innovative configuration replaces the traditional corridors with small, intimate cocoons, designed with careful attention to acoustic insulation. The office, strategically positioned in the center of the space, offers panoramic views of the garden and functions as a shared workspace for the entire family.
Even the basement doesn't escape the meticulous design. Three distinct functions coexist harmoniously in this space, thanks to the use of custom cabinetry modules that visually separate the gym, pool area, and family room. Each area is optimized for functionality, making the basement a lively and multifunctional space enjoyed by the whole family.
Project information
Official Project Name: Dobie
Location: Mont-Royal, QC, Canada
Studio: Entre Quatre Murs – en.entrequatremurs.com/projets
Designer / Project manager: Gatline Artis
Contractor: Projet Caron
Cabinetmaker: Création Avantage
Suppliers: Slik design, Stonetile, Ramacieri Soligo, Caesarstone, Brizo, Ethnicraft, EQ3, Crate & Barrel, Herman Miller, Delightfull, Normann Copenhagen, Gus Modern, Sonneman.
Area: 3200 sq ft
Year: 2022
Photo credit: Phil Bernard
Awards and recognitions: 6 Gold Certifications at the Grands Prix du Design – 16th edition