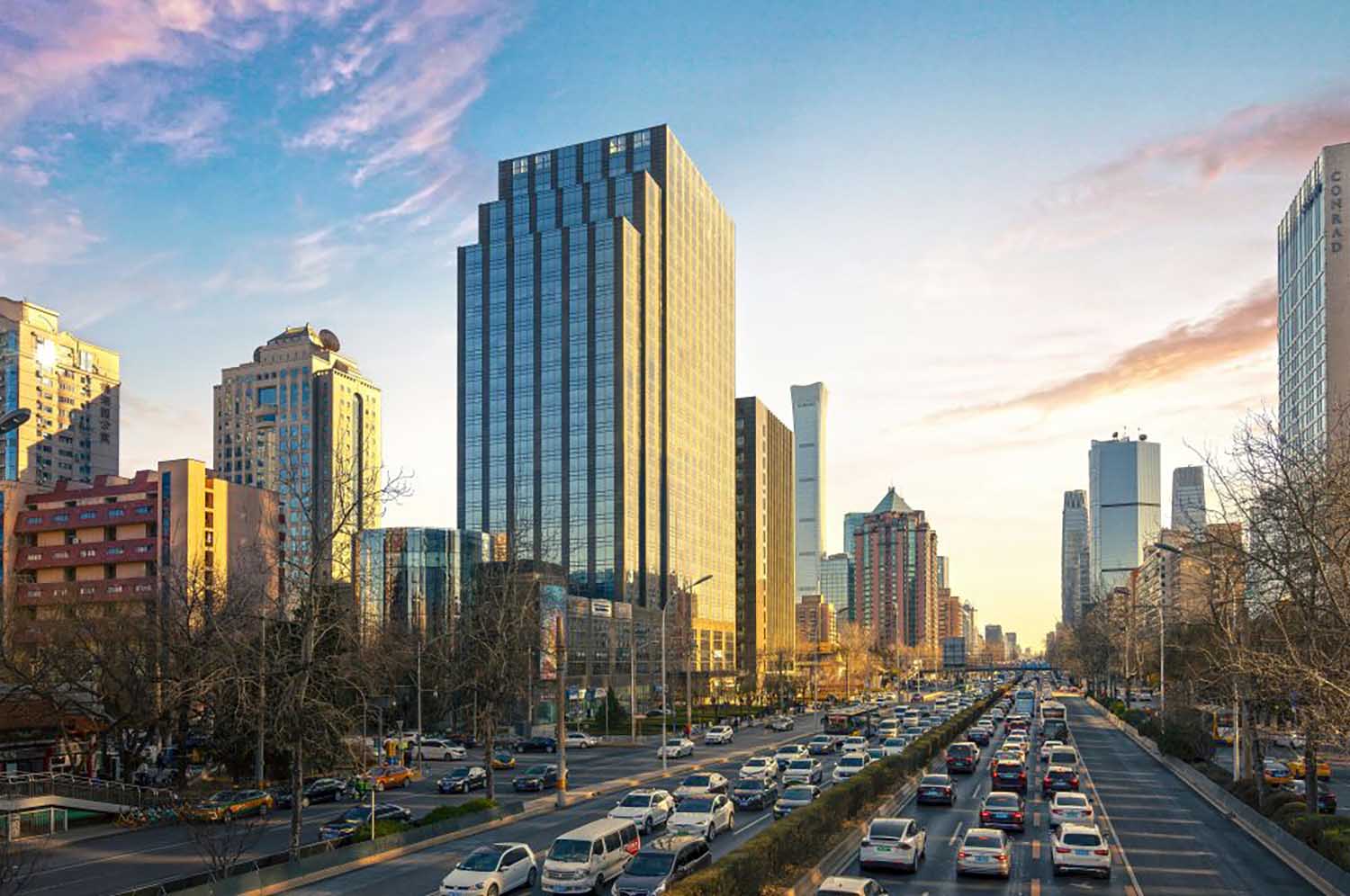 CLOU architects have successfully completed the interior renovation of Capital Square Beijing, bringing a breath of fresh air to the iconic structure now standing as a beacon of contemporary workplace design.
Commissioned by CapitaLand, the leading international real estate developer, CLOU embarked on a mission to revitalize the interior of the building and redefine its public spaces. The result is a stunning transformation that not only modernizes but also activates the previously underutilized areas within the Capital Square.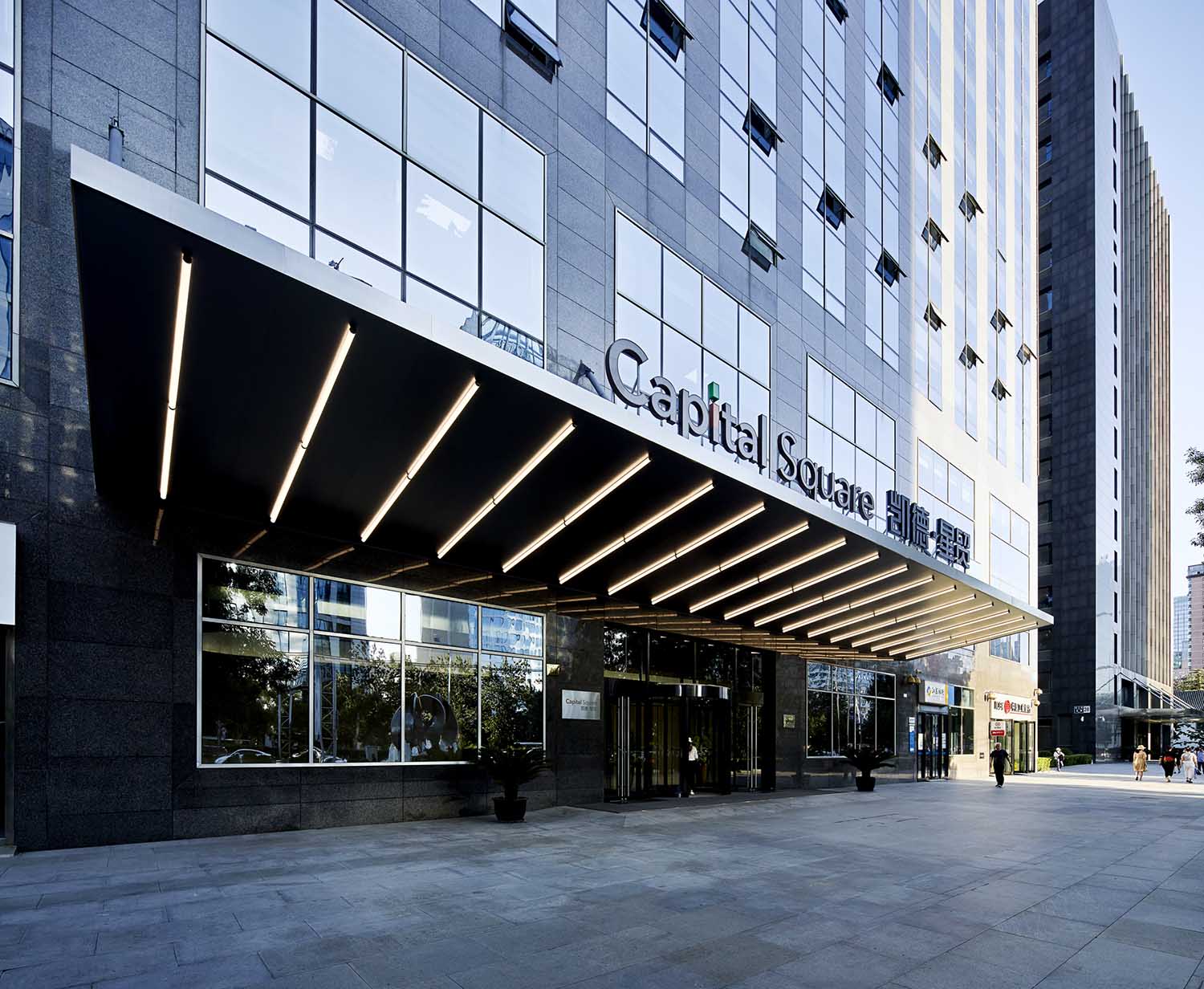 Capital Square Beijing, formerly known as Borui Plaza, sits proudly on North Dongsanhuan Road in Chaoyang District, at the crossroads of the CBD and Lufthansa business districts. Acquired by CapitaLand in 2022, the building has undergone a comprehensive makeover, shedding its classical and antiquated interior to emerge as a high-end office and commercial complex.
The heart of the renovation lies in CLOU's introduction of 'The City Lantern' concept, a modern design language that breathes new life into the office lobby. The once dark and outdated space has been rejuvenated into a contemporary workplace, with a nod to the prosperity of the brand-new Capital Square Beijing and the aspirations of its tenants.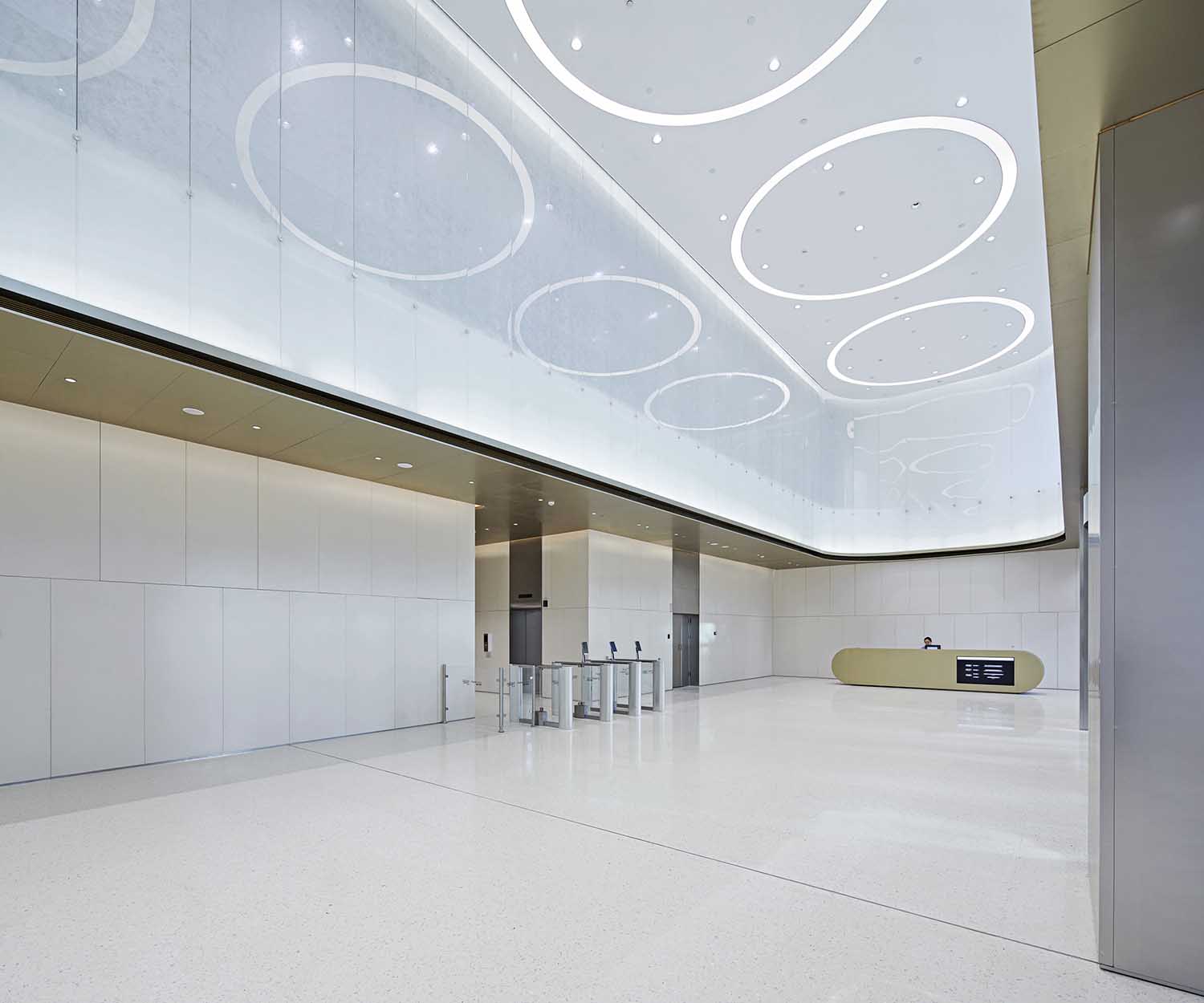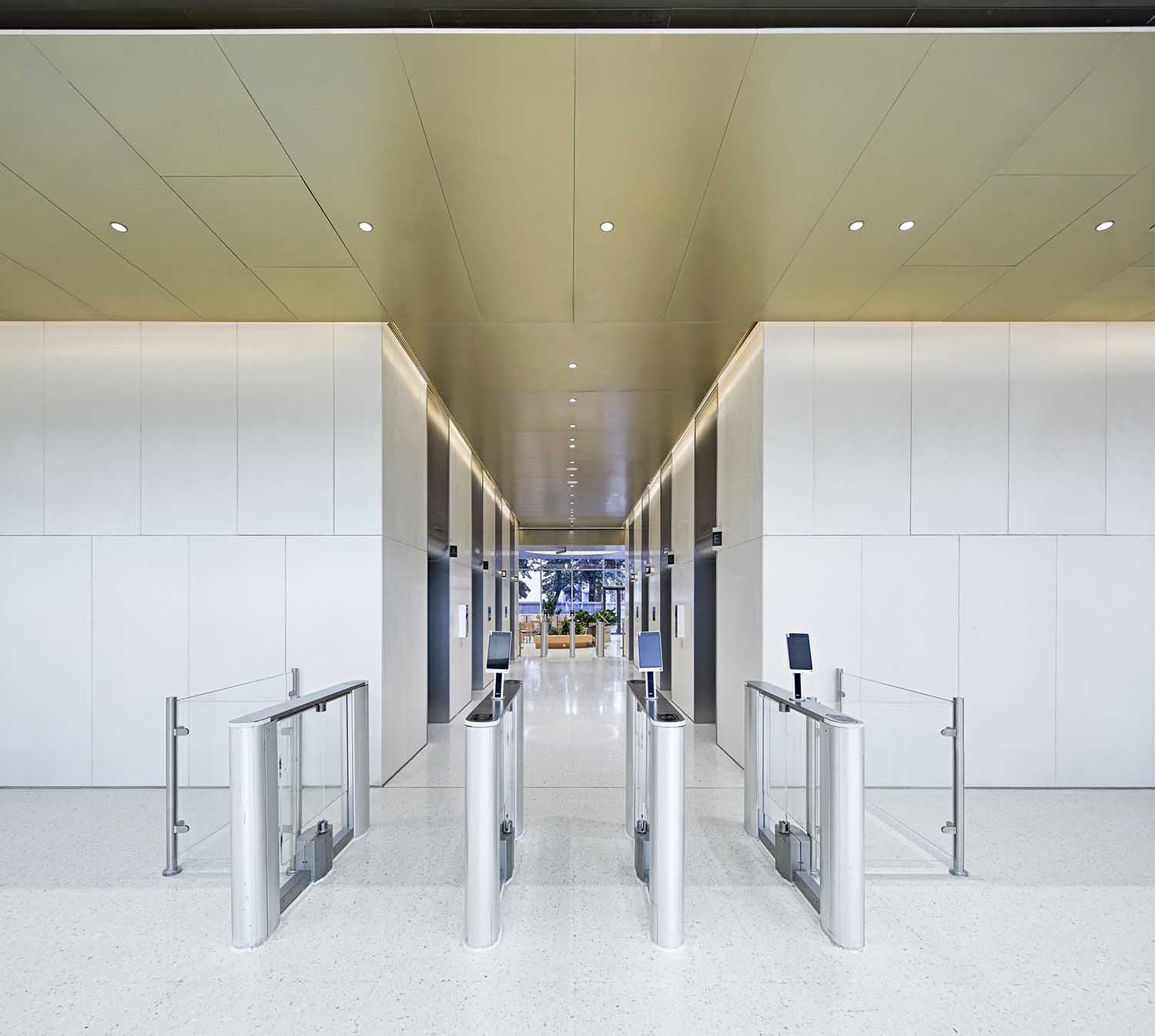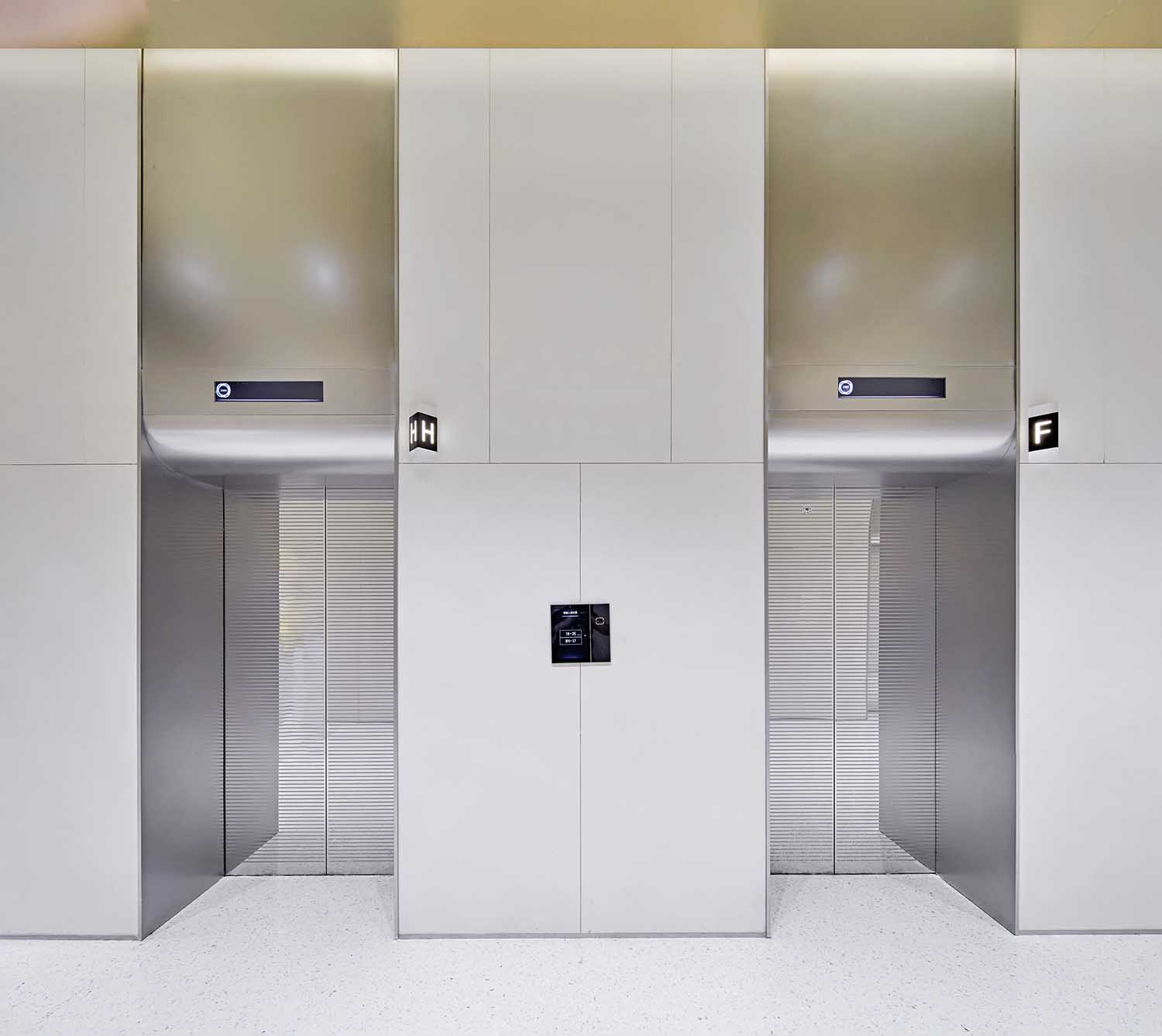 The first floor of the office lobby now boasts white laminated glass, creating a clean and bright atmosphere enhanced by soft and elegant circular lighting. This "white lantern" symbolizes purity and prosperity, reflecting the aspirations of the building and its occupants. Walls adorned in grey reconstituted stone, white terrazzo flooring, and silver stainless steel, complemented by champagne gold on the ceiling, showcase a harmonious unity of opposites.
CLOU's meticulous attention to detail extends beyond aesthetics to functionality. Recognizing the potential of the small east lobby, the architects optimized the space, adding a coffee and rest area to meet the social needs of the tenants. The once neglected space has now become an integral part of the dynamic, flexible environment connecting the workplace to the surrounding community.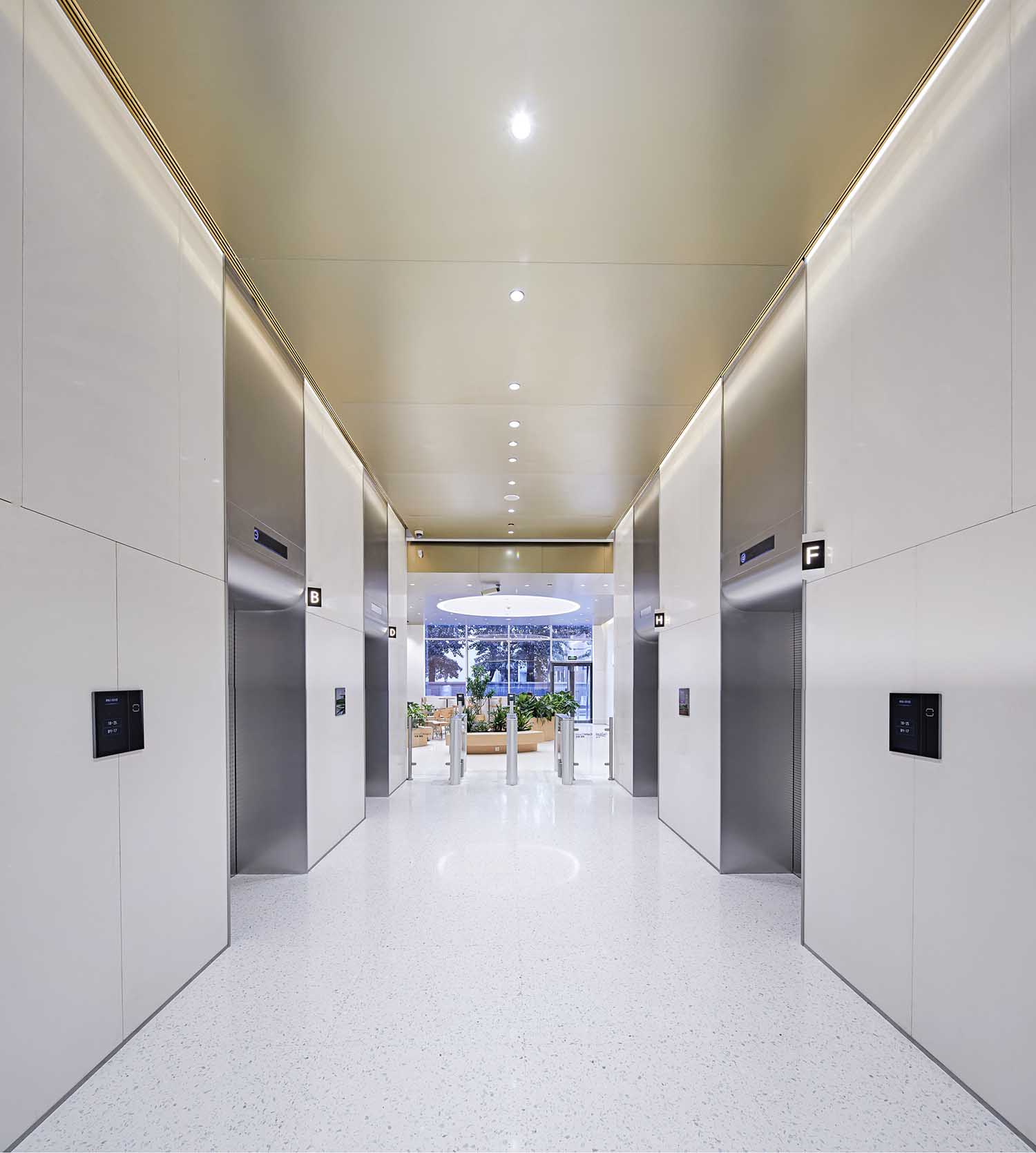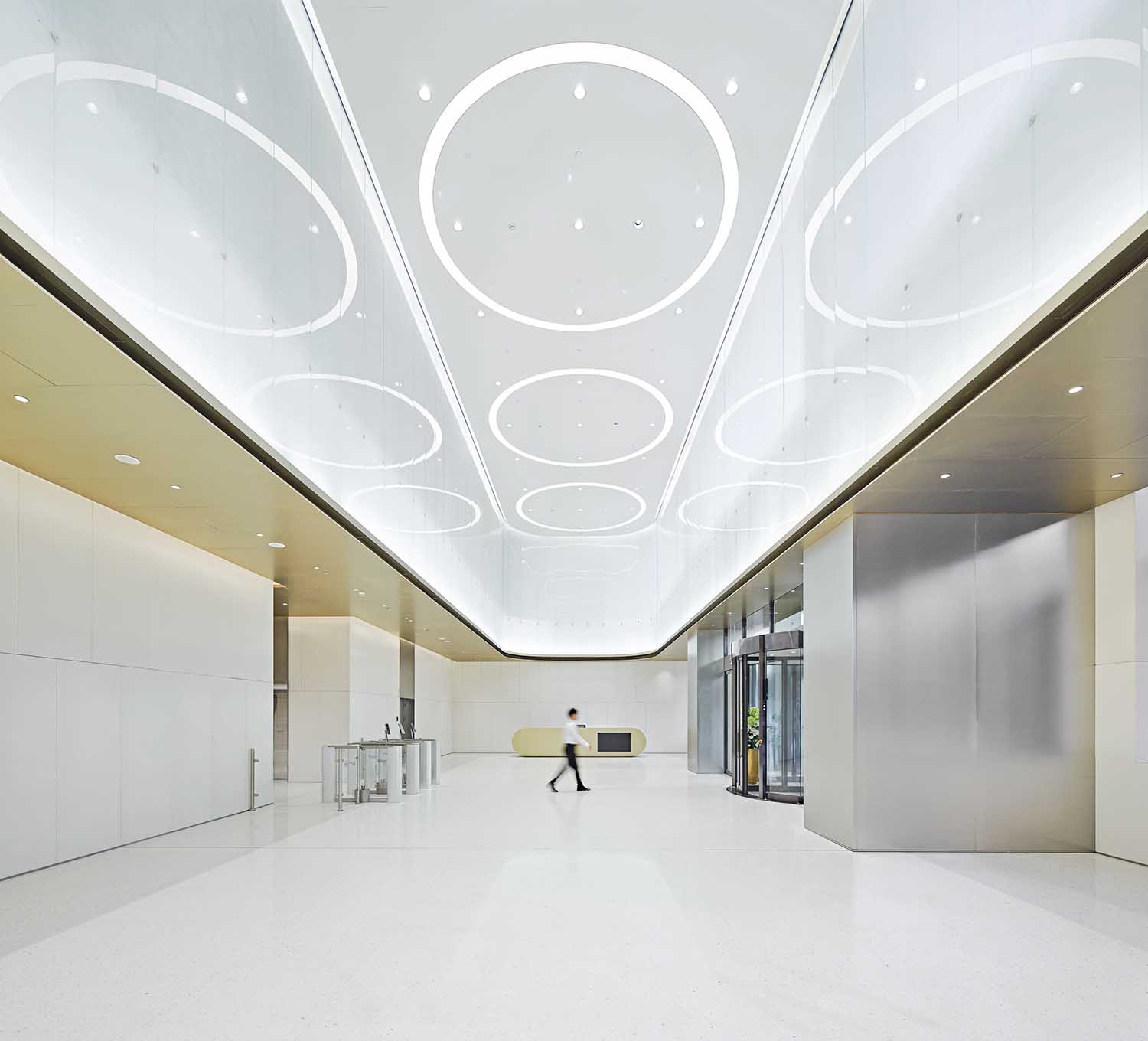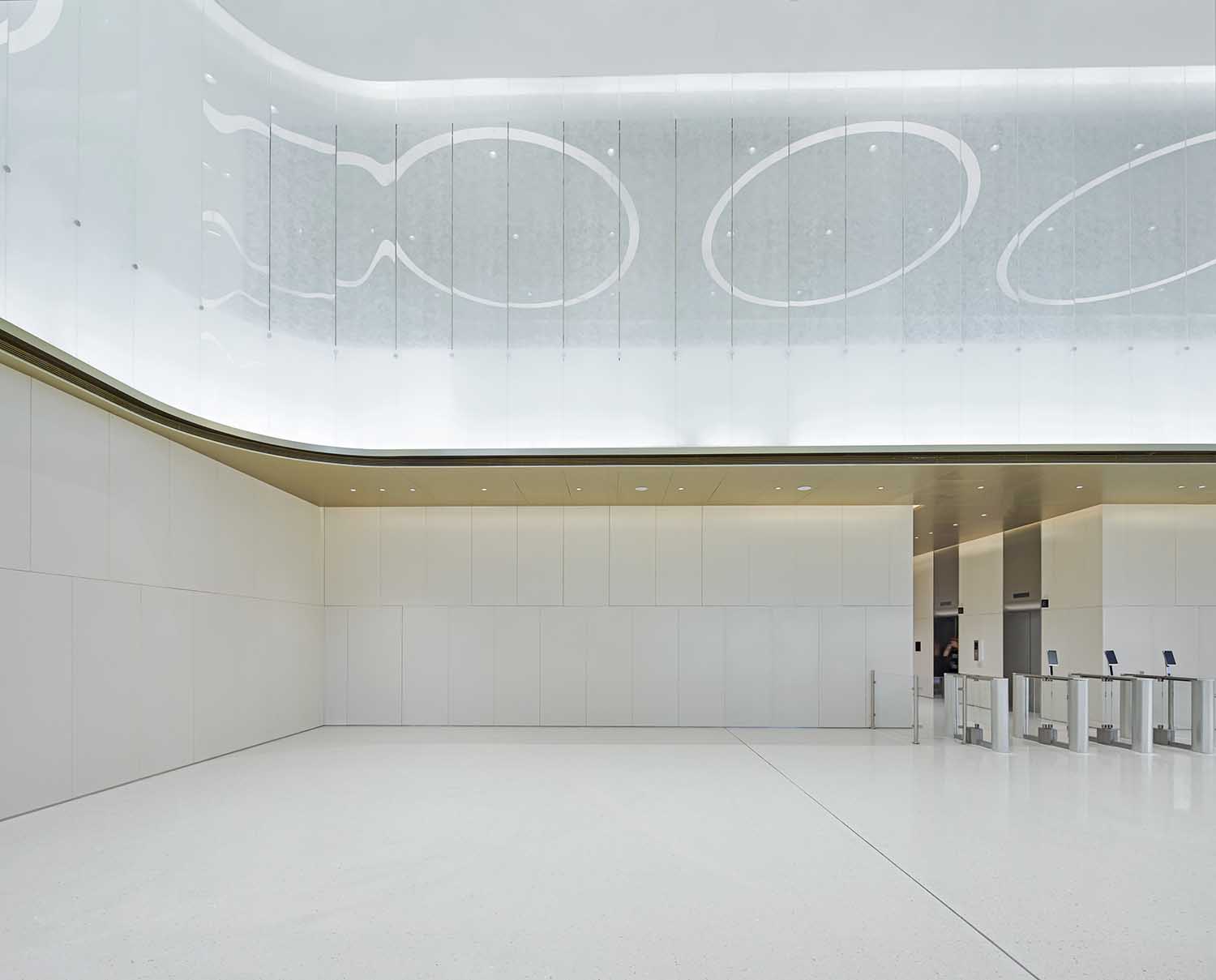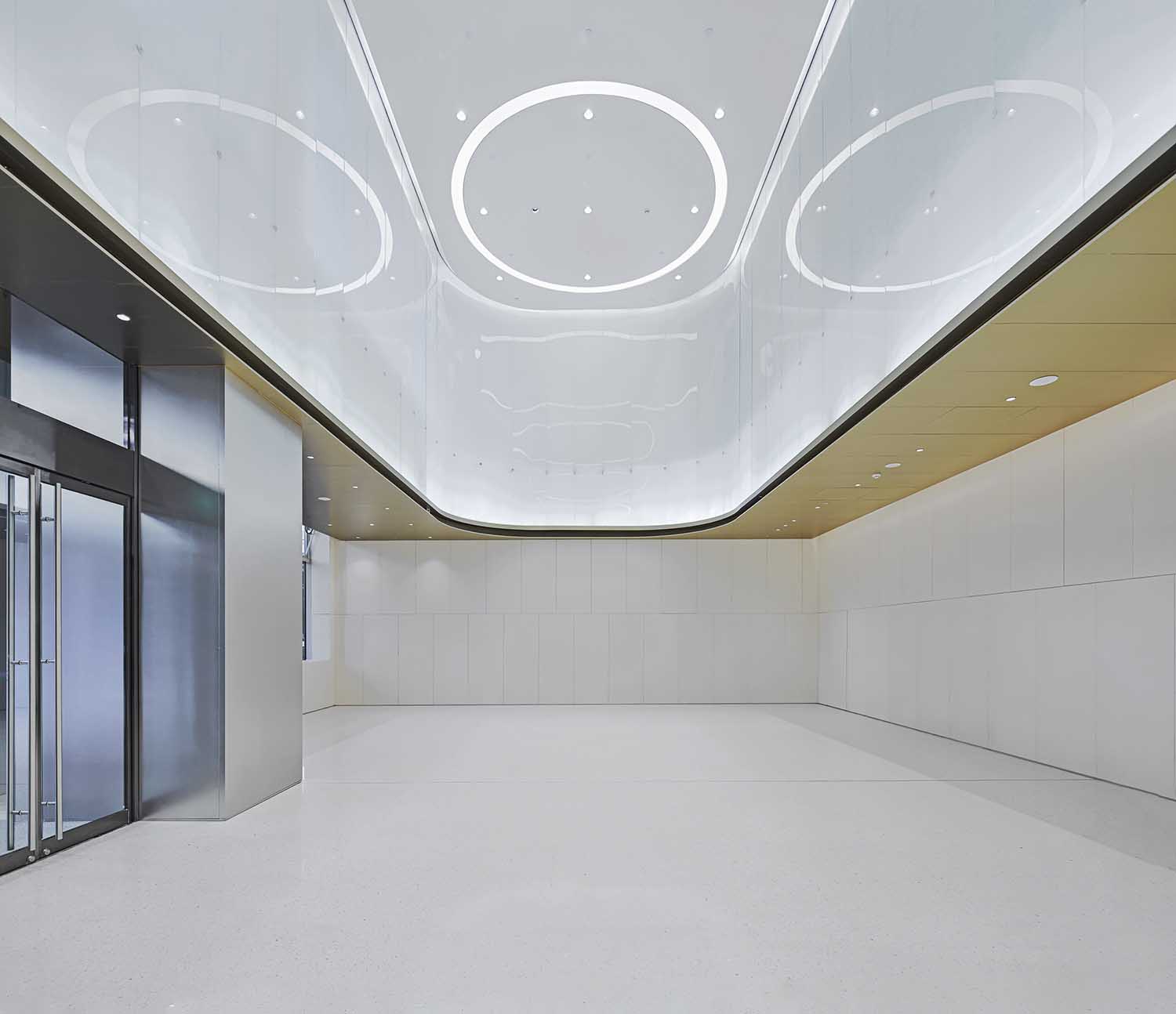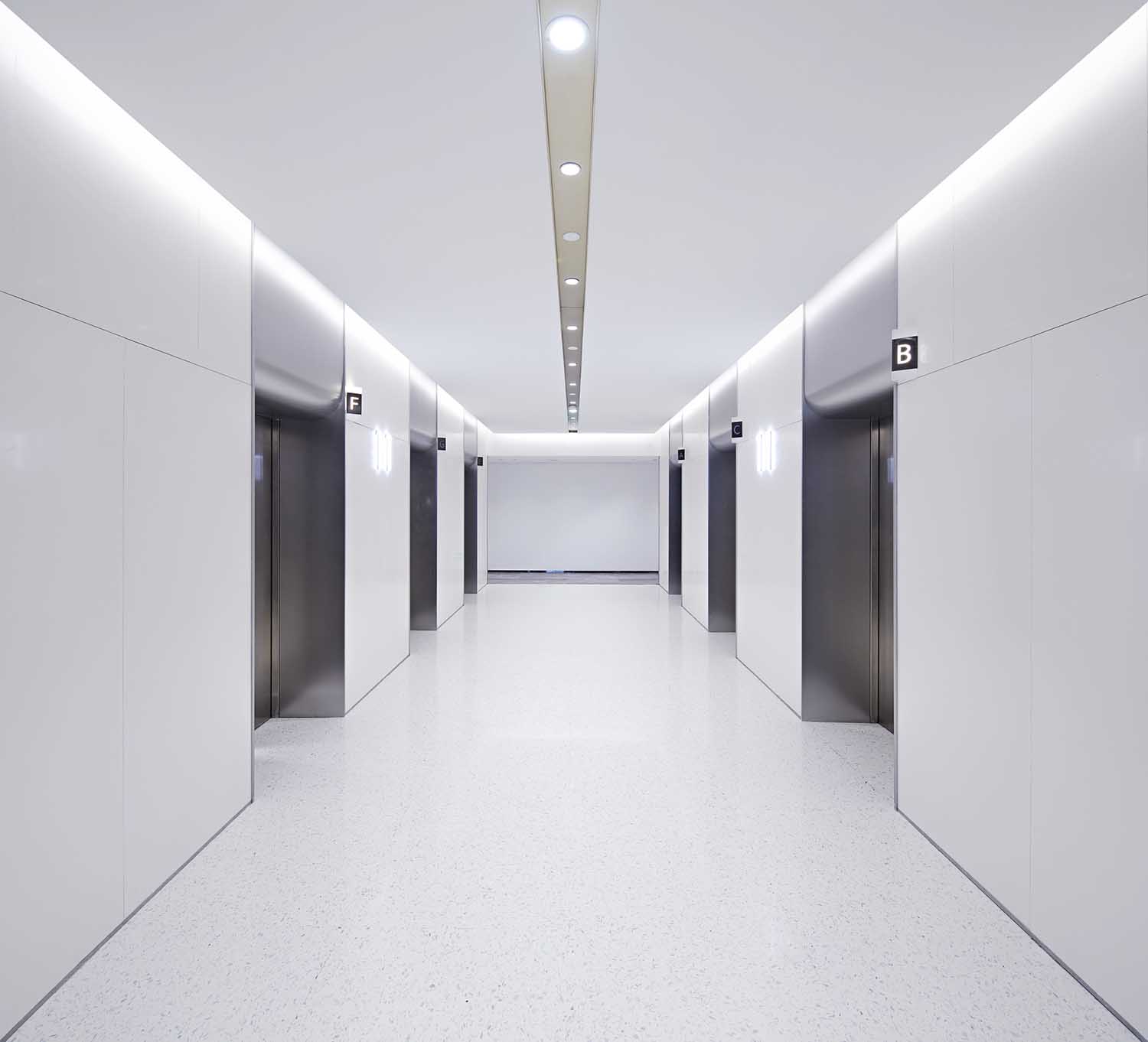 The signage design, in gold stainless steel and simple square fonts, seamlessly integrates with the overall interior environment, providing clear guidance throughout the complex.
The contemporary workplace is now better equipped to meet the evolving needs of the high-end office community, aligning with the demands of today's work and social landscape.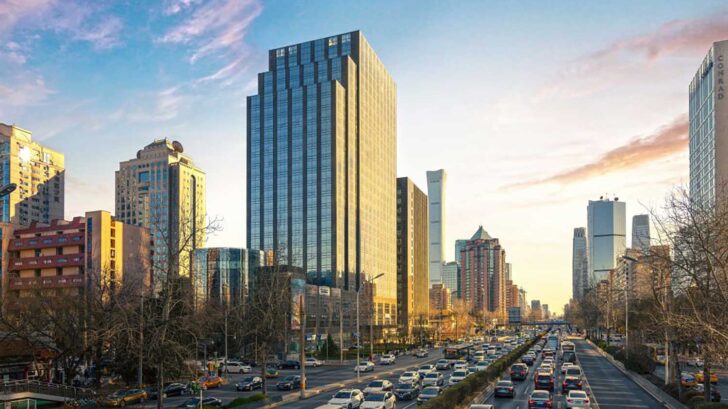 Project information
Project Name: Capital Square Beijing Renovation
Designer: CLOU architects
Client: CapitaLand
Scope: Interior renovation, Signage
Program: Office, Retail
Location: Beijing, China
Design Team: Jan Clostermann, Yadi Zhong, Mengmeng Zhao, Linyu Li, Xiaobin Cheng, Zihao Ding
LDI: Beijing Victory Star Architectural And Civil Engineeri Ng Design Co., Ltd
Lighting: KEEY Lighting (Shanghai) Co., Ltd
Signage: CLOU architects
Photography: Shu He