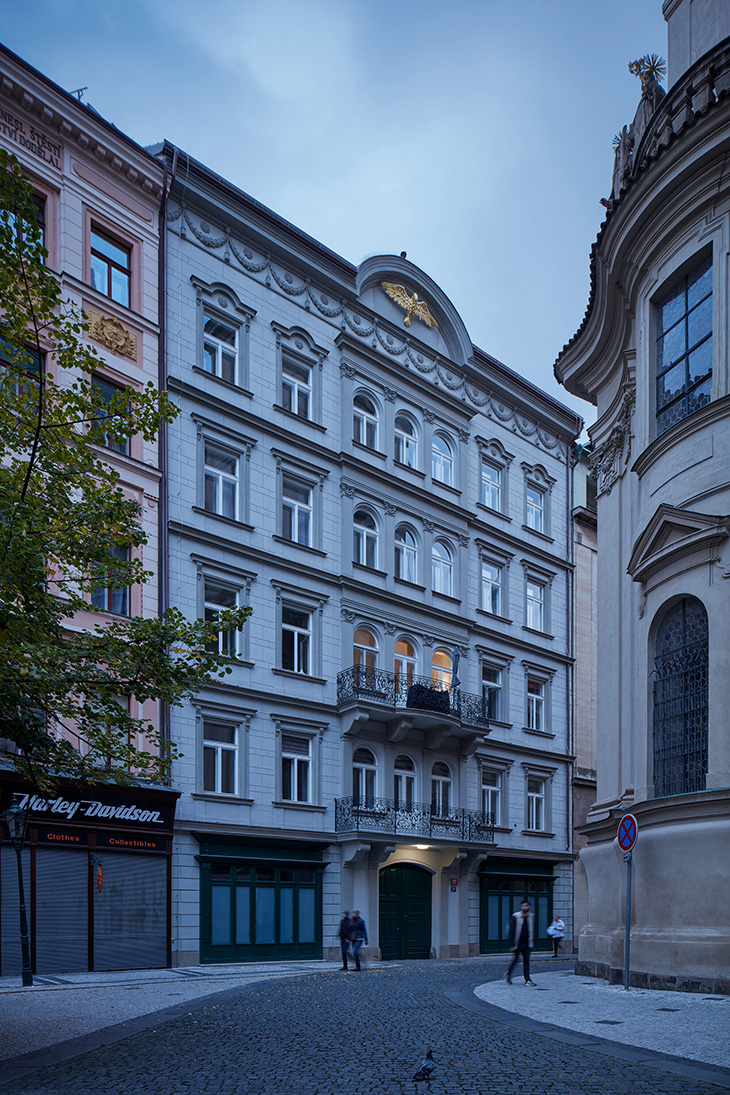 QARTA Architektura's latest project was not an easy task, yet the team worked on impressive reconstruction of a 14th century tenement building in Prague (Czech Republic). The project was reconstructed aligning with regulations set by Prague Monument Reservation and the UNESCO heritage. The project itself has throughout the centuries morphed in a myriad of architecture styles. The QARTA team was inspired by the history of the building. The building's reconstruction also brings back the original purpose of the same, turning the building back into a residential project was refreshing taking in effect the depopulated Prague historic centre, ravaged by the tourist industry.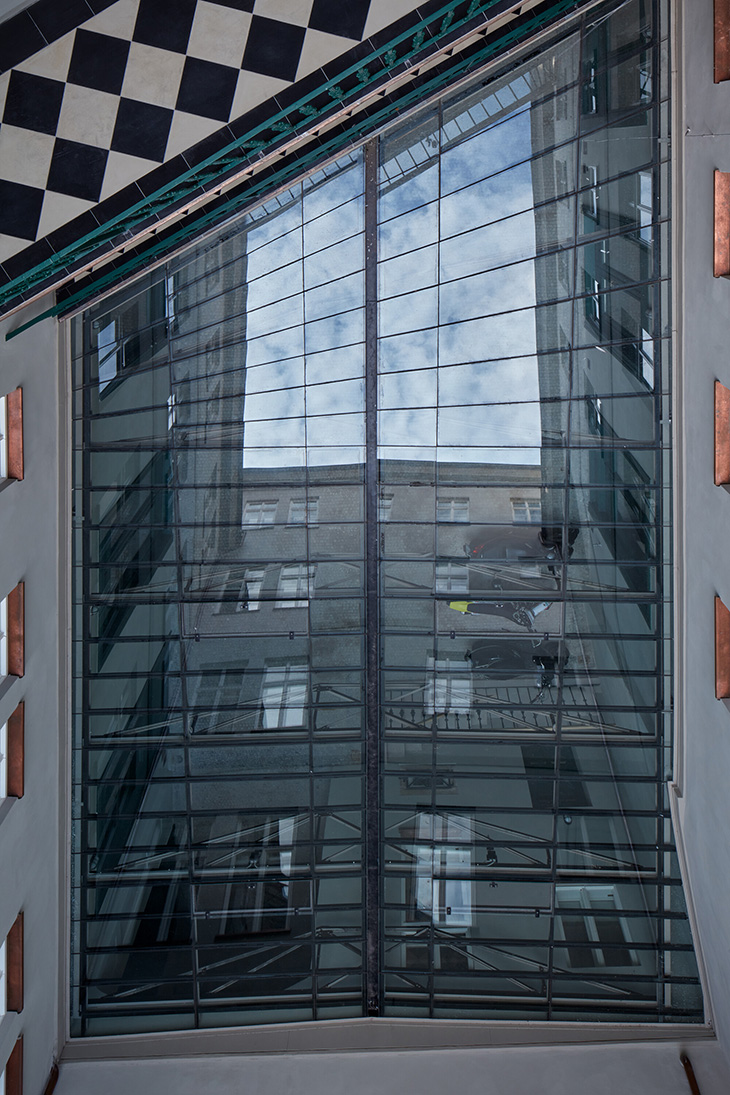 Talking about the Havelská, architect David Wittassek from the QARTA team shares: "The long history of the building is intertwined with a series of circumstances that have unfolded over time in a rather complex way, influencing its form and function. It has thus become an architectural assemblage of many epochs – a process of gradual remodelling has taken place here over the centuries. The uncovering of historical layers, therefore, brought many surprises and naturally raised questions about the applied building approaches in construction and details. The atmosphere of the house is unique, so we thought about how to bring in new layers in a way that would not disturb it and at the same time reflect the contemporary approach."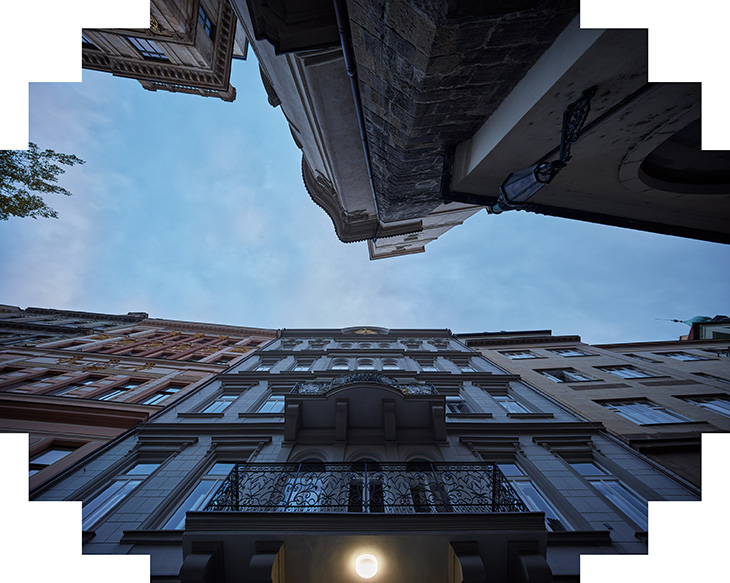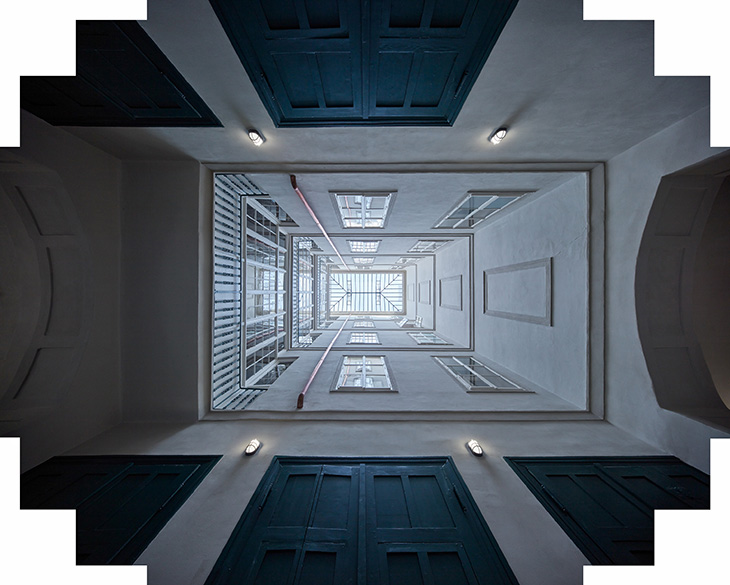 The building which was originally in a truly bad state of decay, even though the earliest records of the building date back to the mid 14th century. The functions and the name of the budling also changed with time, The House at the Gardens, At the Black Garden, At the Cortes, Leather House, Lederhaus, Tandelmarkt and Bazaar. The names vividly describe the continuous shift of function from an apartment house to a department store in the early Baroque period, and later back to a tenement house in the Neoclassical period.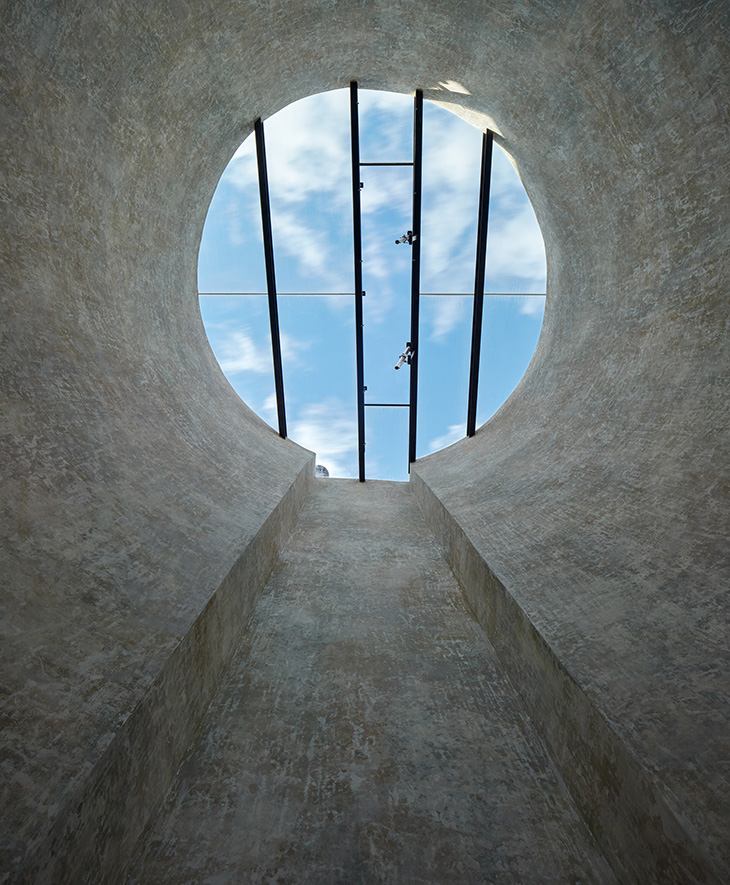 Revealing and aestheticizing hidden historical layers, which the architects contrasted with the new elements. QARTA team selected their materiality as a unifying element including materials such as metal, glass and concrete in their natural purity subtly permeate the house, at the same time the residents are going through the building's history.
"From the new floors in the Romanesque cellars, over the acknowledged remnants of the Gothic pointed arch on the façade, to the Neoclassical roof. This principle was applied throughout the reconstruction. The surfaces in the interiors consist of scrapped plaster revealing layers of the previous paintwork. A historical relic has been transformed into a new aesthetic element. The doors and windows were documented and restored, and the found segments of the floral paintings on the panelling remained. New elements, such as bathrooms and toilets, were inserted into the building as minimalist blocks, leaving the historic construction intact as much as possible. The replaced trusses have retained their natural materiality and are in contrast with the original trusses. The Neoclassical rectangular spiral staircase has been completed with a concrete staircase. It was anchored into the supporting wall at only a few points. With its simple form, the house harmoniously connects to the attic with atypical apartments." from QARTA Architektura
Discover more of the Havelská project in our gallery:
Studio QARTA Architektura – www.qarta.cz
Author David Wittassek, Jiří Řezák
Project location Havelská 27, Prague
Project country Czech Republic
Completion year 2022
Built-up Area 689 m²
Gross Floor Area 3560 m²
Photographer BoysPlayNice www.boysplaynice.com
Collaborator Project: Jan Havel, Jan Zmátlík