The architects Paolo Iotti and Marco Pavarani from
Iotti + Pavarani Architetti,
together with a group of designers from
Artecna
have designed the new operations headquarters of Reale Group in Turin,
Italy
.
The architecture defines a contemporary insertion in the heart of the historical centre: a new construction that represents a significant replacement project achieved without taking up additional land, into which Reale Immobili has invested 50 million euros. The new innovative and highly comfortable offices cover a built area of 23,500 square metres, giving form to a building that redefines the urban block highlighting the presence of an internal courtyard covering 1,700 square metres, visible from the street front. All the spaces help to achieve an excellent quality work environment and define an urban campus that exists in synergy with the historical site. Certified as class A2, the new complex complies with all the highest energy standards and has the characteristics to attain the international LEED Platinum certification.
– from the architects
Related: OFFICE BUILDINGS
See more after the jump: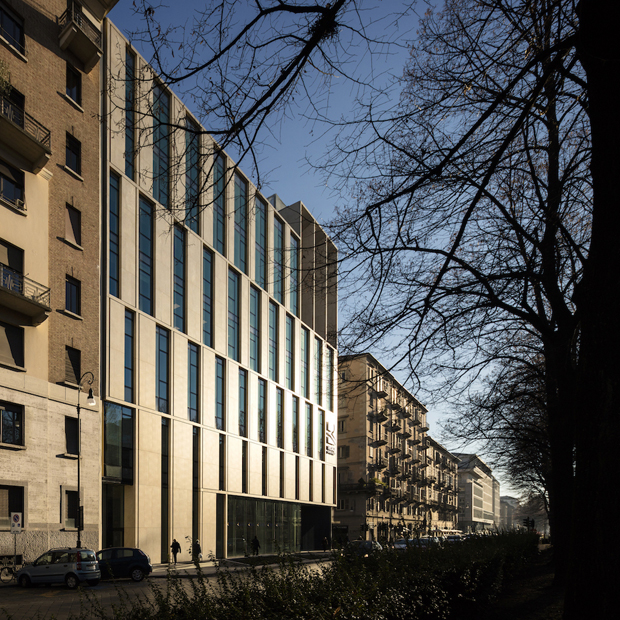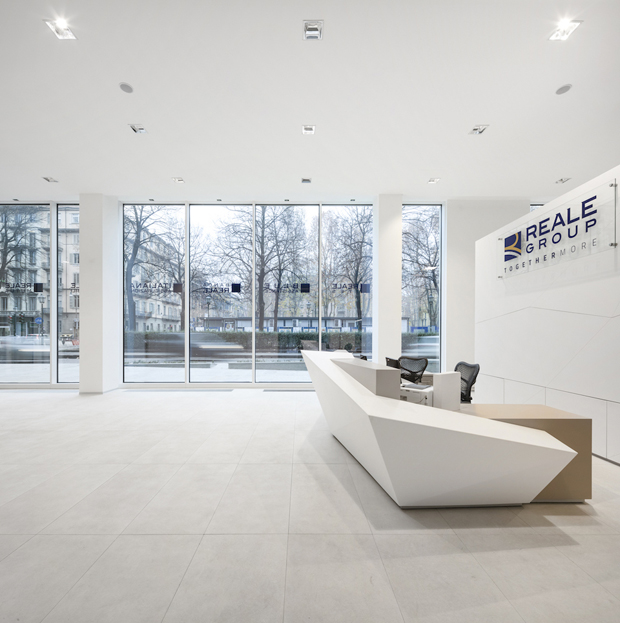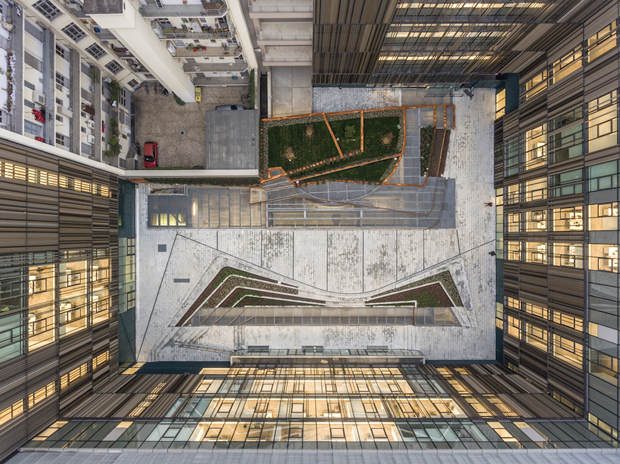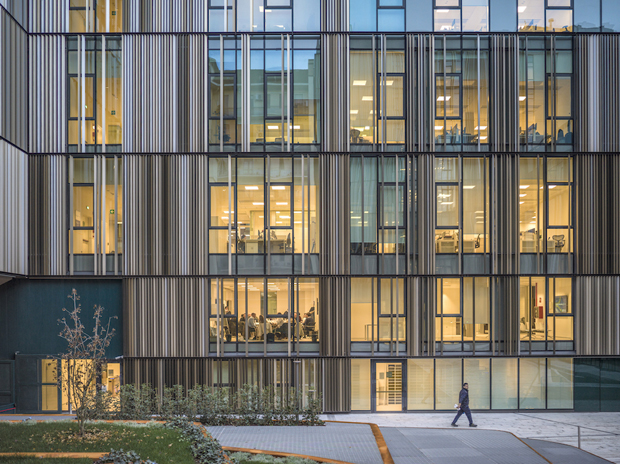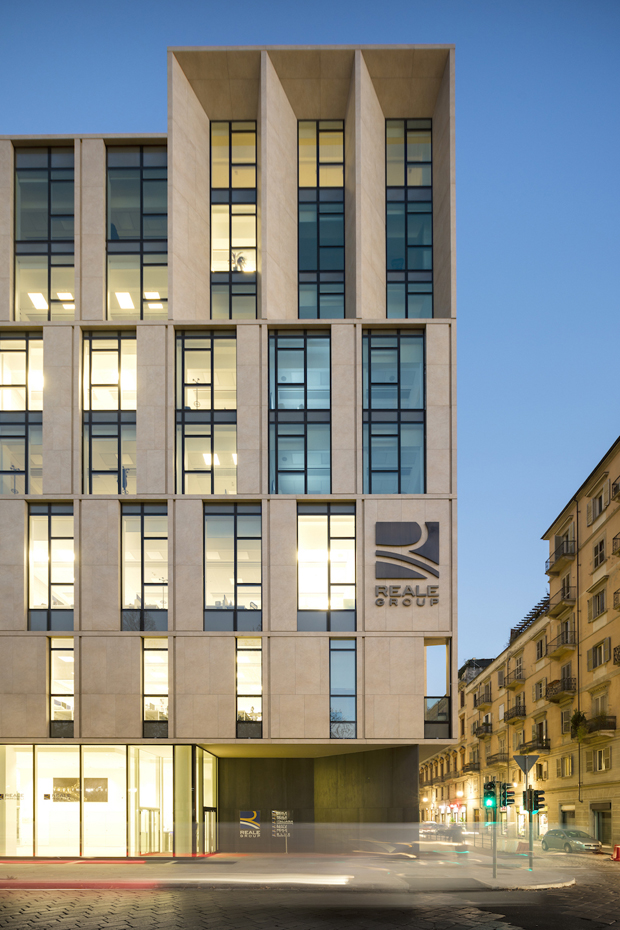 Images by Fernando Guerra