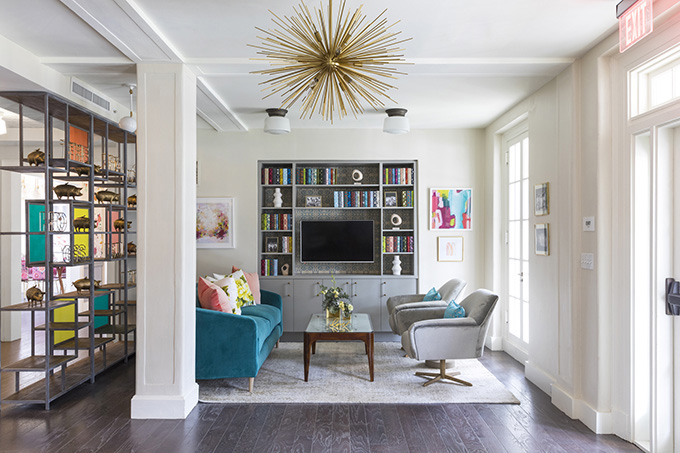 New Orleans-based architecture studio, EskewDumezRipple, designed the Hogs for the Cause Family Center, a 8,200-square-foot Hogs House at the Children's Hospital of New Orleans. The family center serves as a residence for loved ones of patients undergoing treatment at the Children's Hospital. Take a look at the complete story after the jump.
From the architects: One of the original structures on the former 1930s-era U.S. Marine Hospital site, the Hogs for the Cause Family Center is now a welcome sanctuary of healing for visiting families and patients to New Orleans' Children's Hospital. The 8,200-square-foot project partnered local nonprofit Hogs for the Cause with Children's as part of a new campus expansion, one that ultimately will serve to revitalize nine existing historical buildings onsite for adaptive reuse. The bright, airy home, previously fallen into disrepair, was once a garage and maintenance structure for the hospital. Throughout design, the team worked painstakingly to lovingly restore several elements of the original design. The building's Georgian Revival façade has been completely restored. Within, little was left to salvage, which gave the design team plenty of space to create a cheerful respite for families. Thirteen suites within provide space for overnight families, in addition to communal space to promote interaction between families and create a community of support within the house. Throughout, the design strived to pay deference to its main benefactor, local nonprofit Hogs for the Cause, with a pig theme scattered throughout.
The new house can trace its lineage back through New Orleans' history, with prior owners of the land reaching as far back to New Orleans' founder Jean-Baptitse Lemoyne, Sieur de Bienville, and Jean Etienne de Bore, the city's first mayor, who perfected sugar granulation on the site. Hogs House is already providing benefits to visiting families. The project is truly a story of how a community came together to take a long-forgotten tract of land and property, and repurpose and prioritize it for patients, families, and the greater New Orleans region, and in doing so, designing a space that invokes a much larger community impact.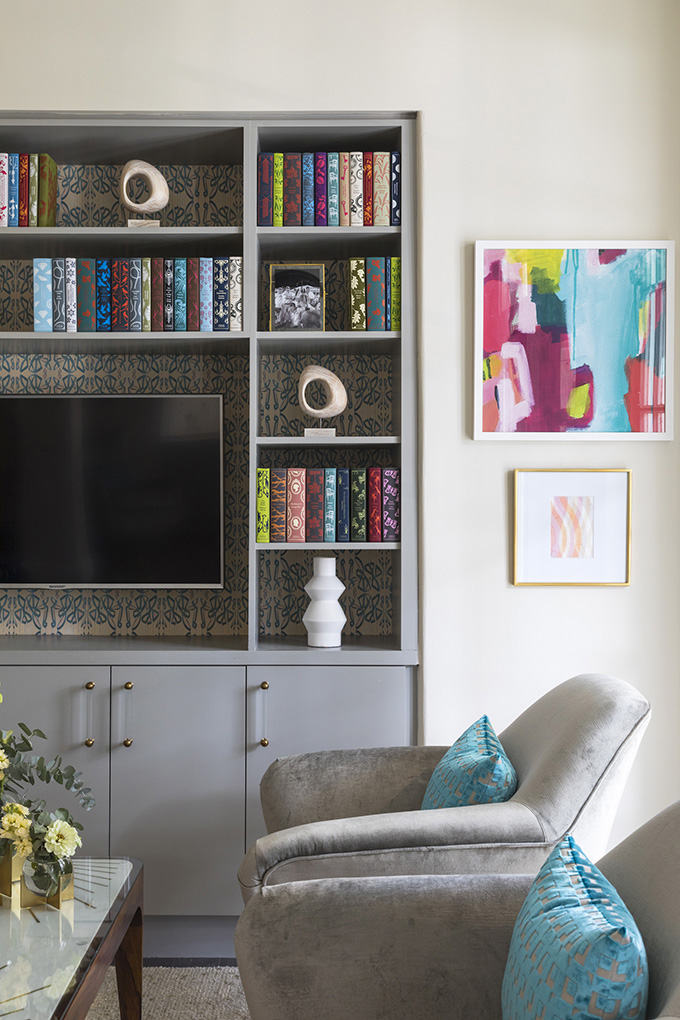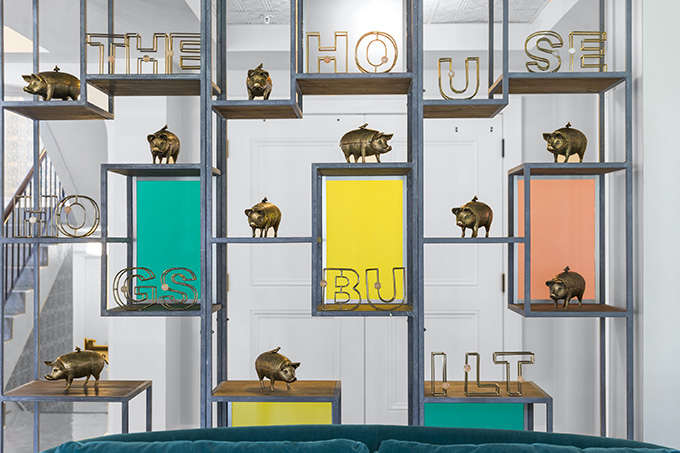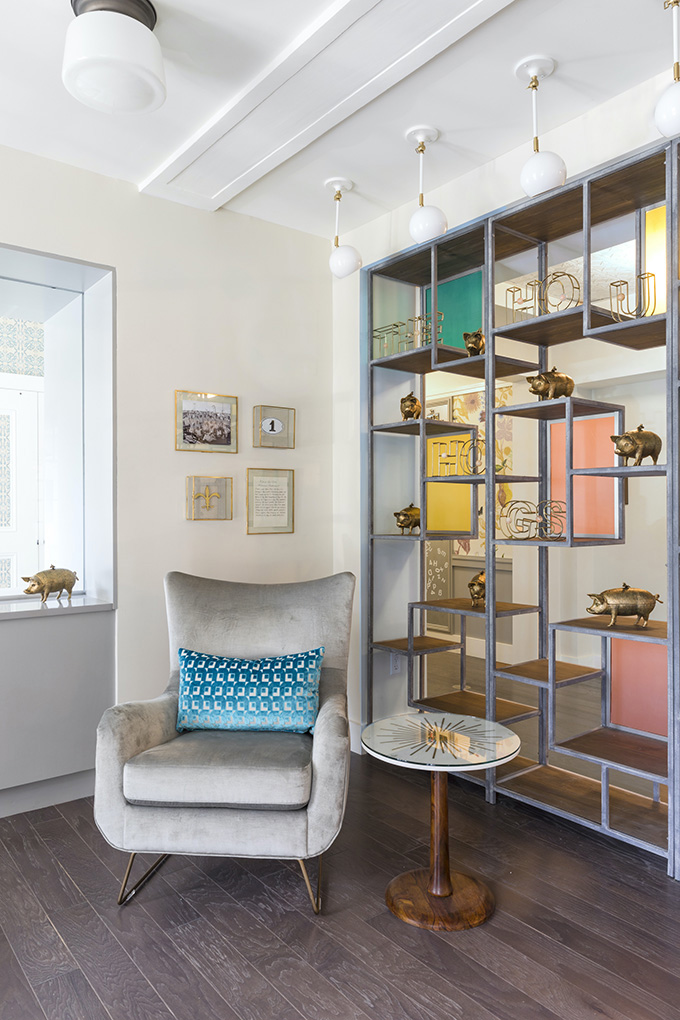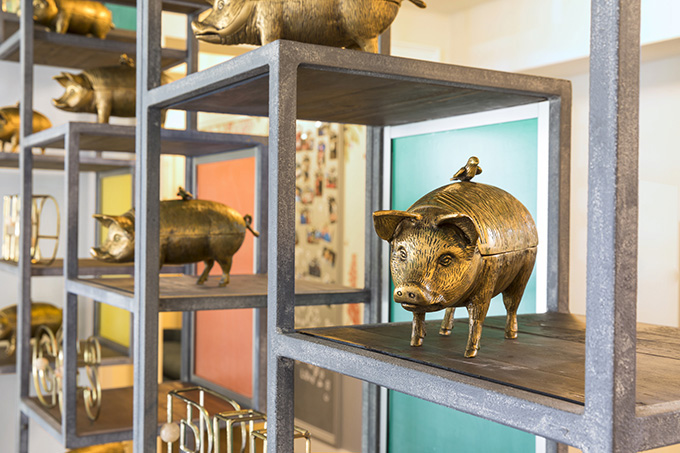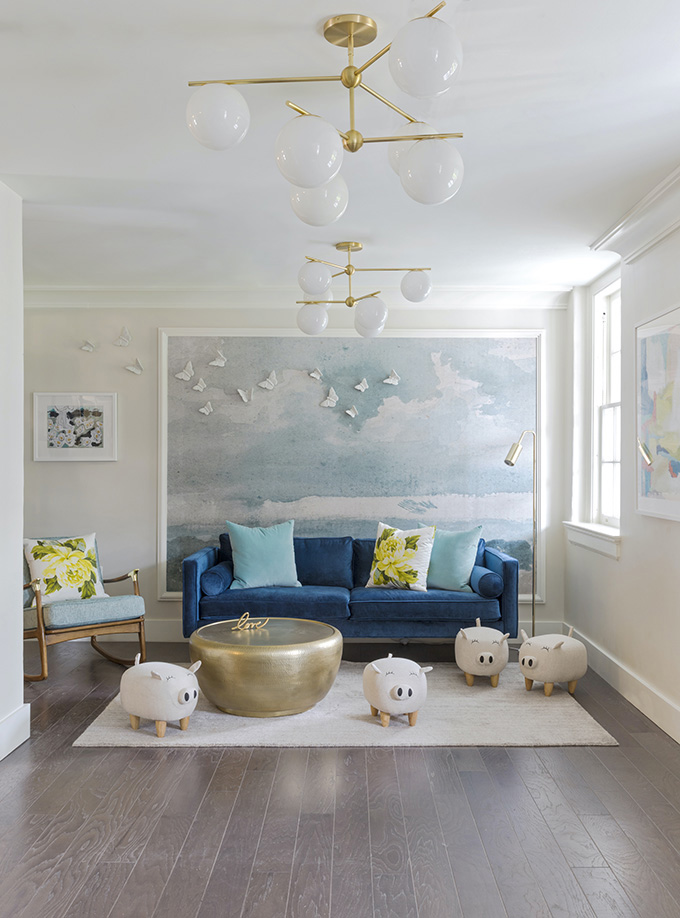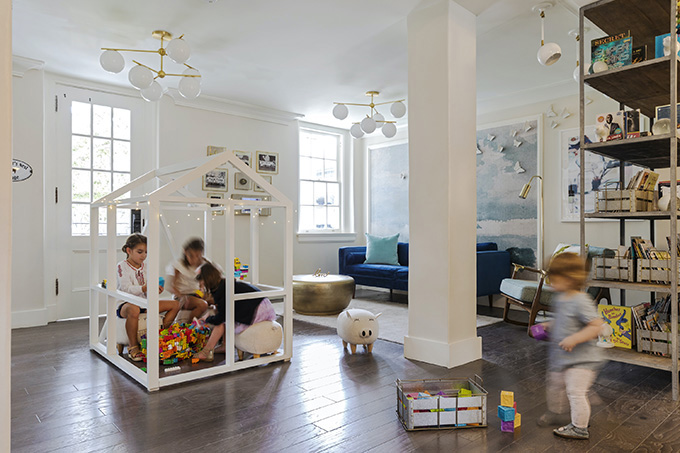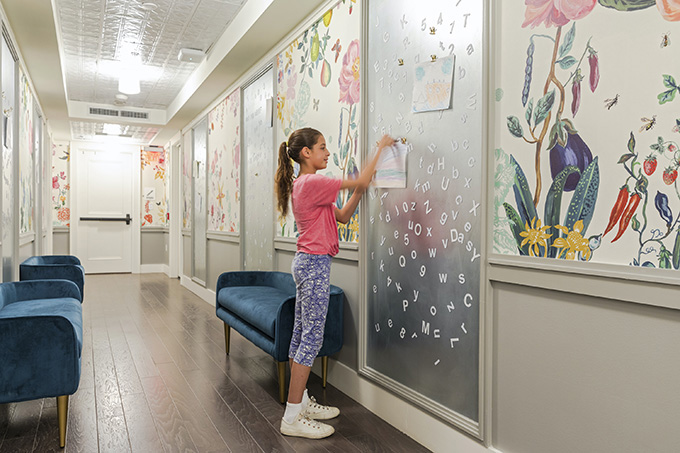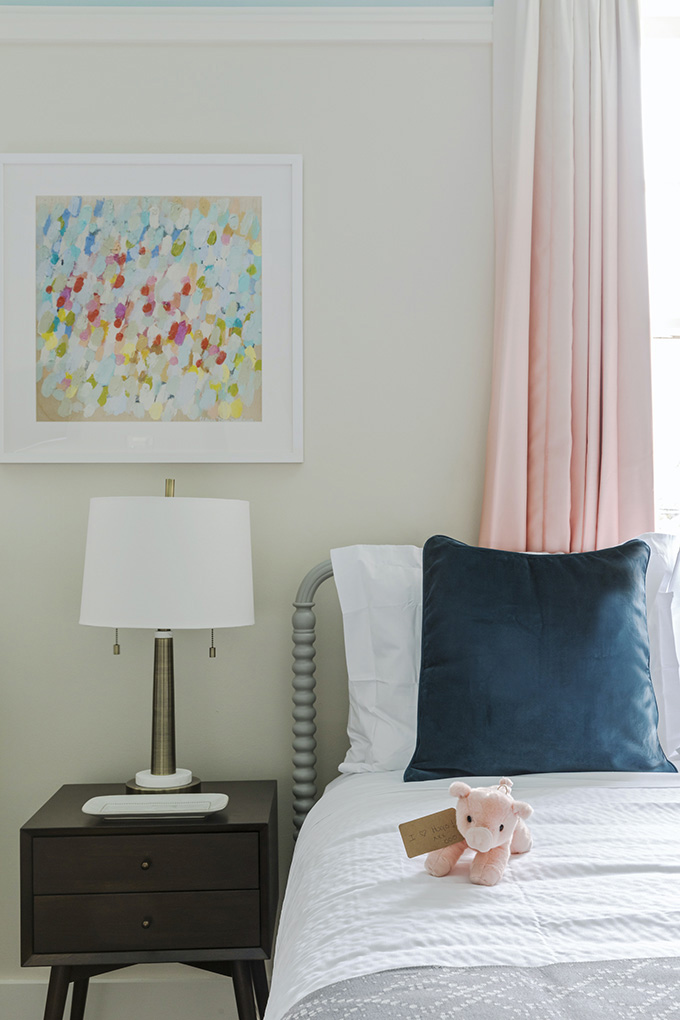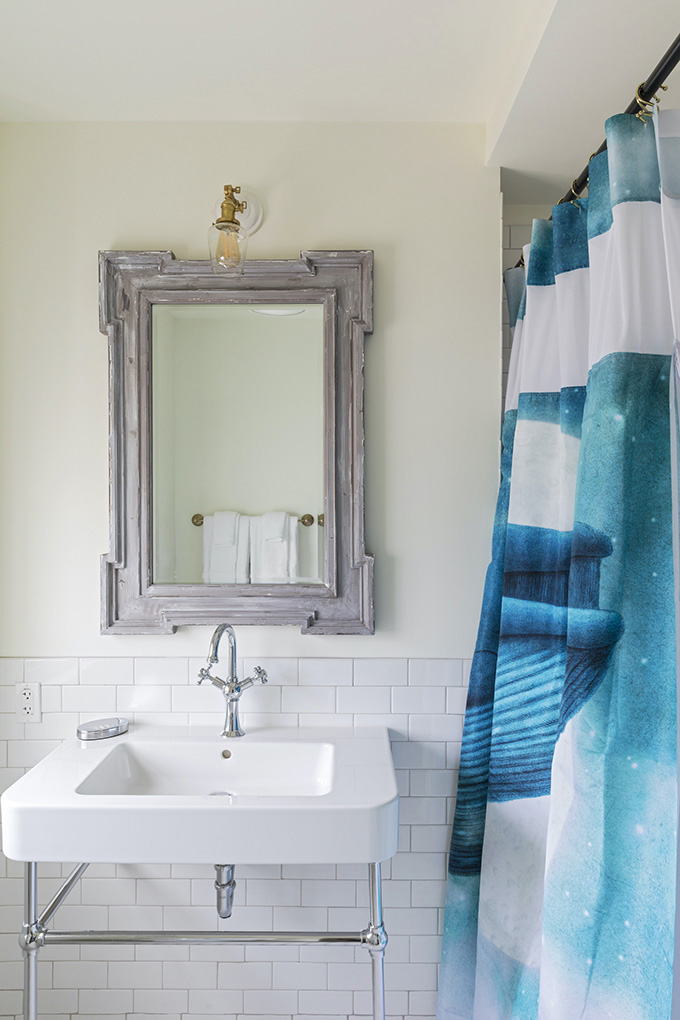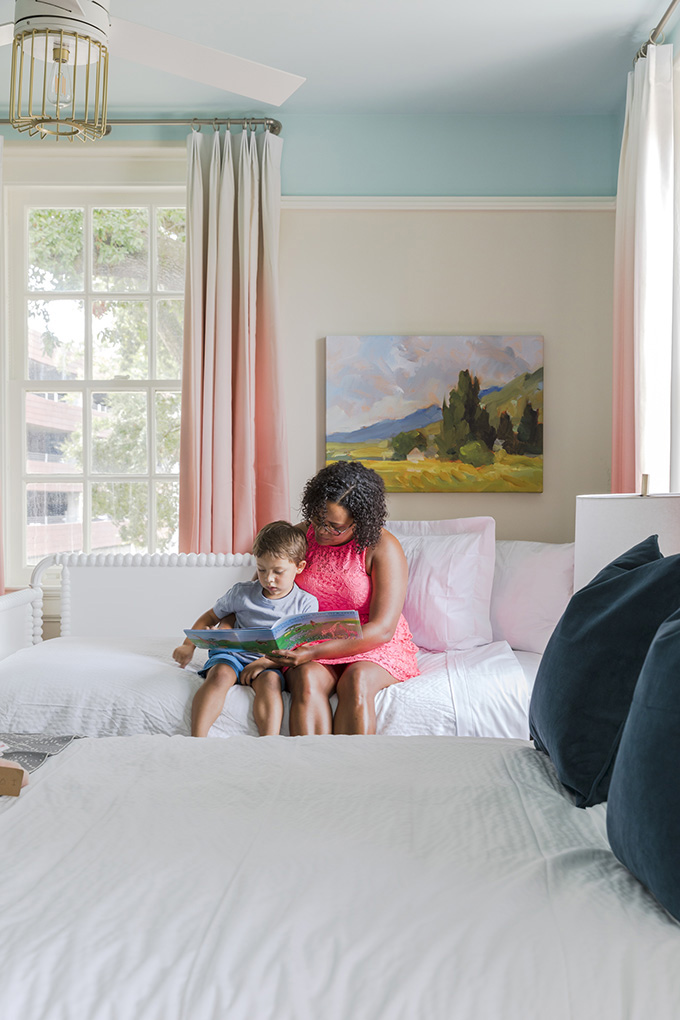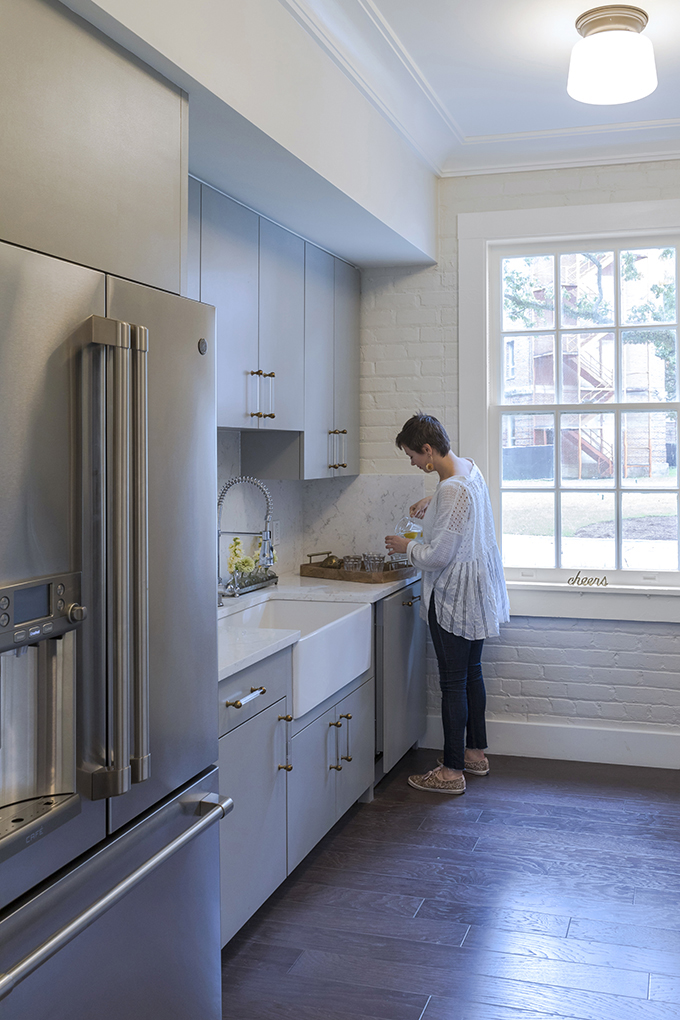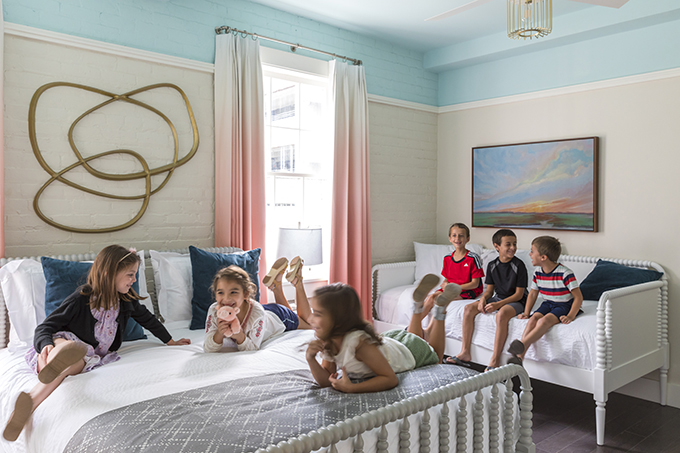 Project team: EskewDumezRipple (architecture and interior design) – www.eskewdumezripple.com
Photography by Sara Essex-Bradley