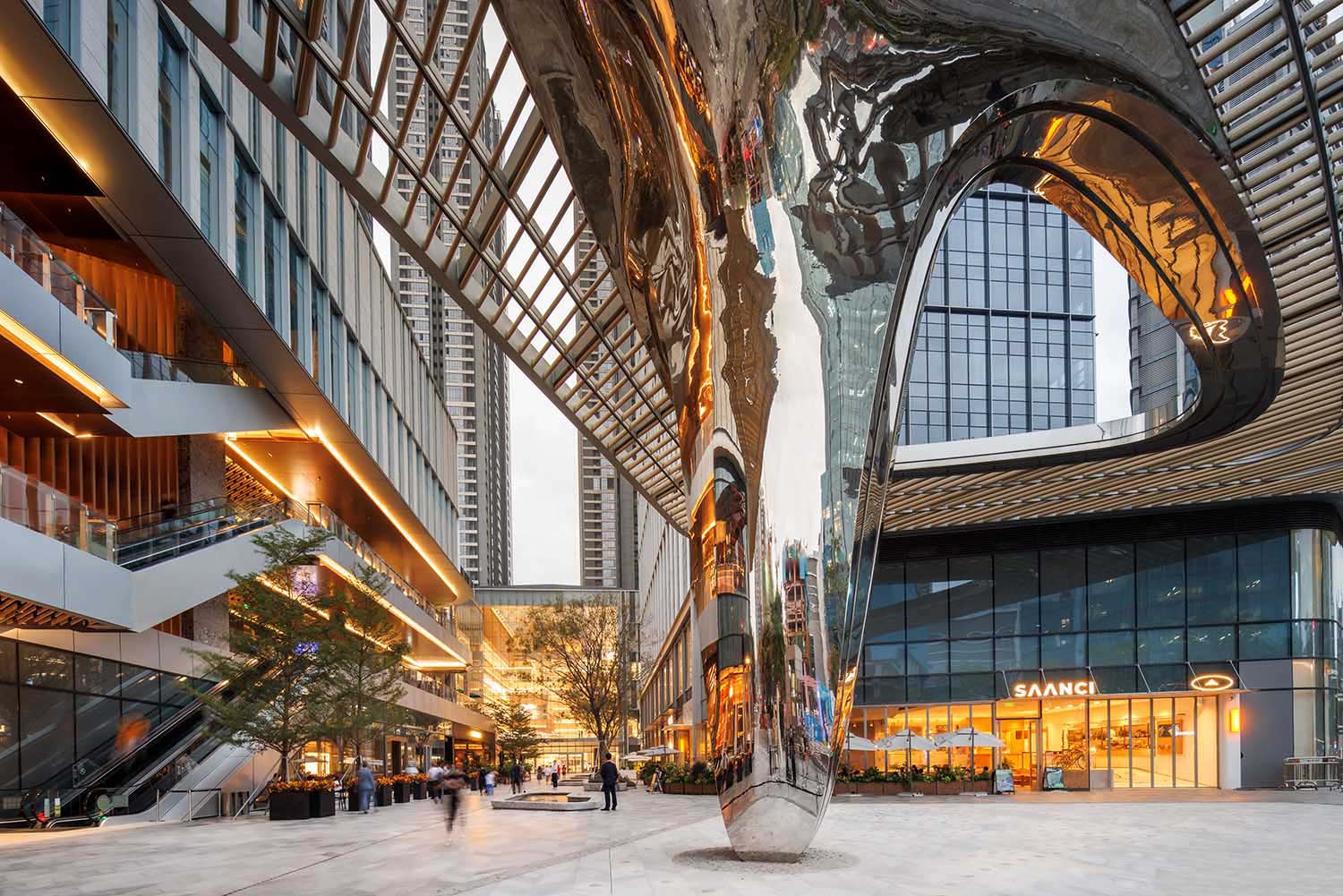 10 Design has completed the transformation of a former warehouse site into a 78,890 m2 retail-gastronomy destination, marking an important milestone in the Sungang industrial area's ongoing transformation.
The studio was commissioned to transform the site into a retail and F&B space topped with two Grade-A office towers.The masterplan includes residential and serviced apartment towers, resettlement housing, and public amenities as part of the urban regeneration plan.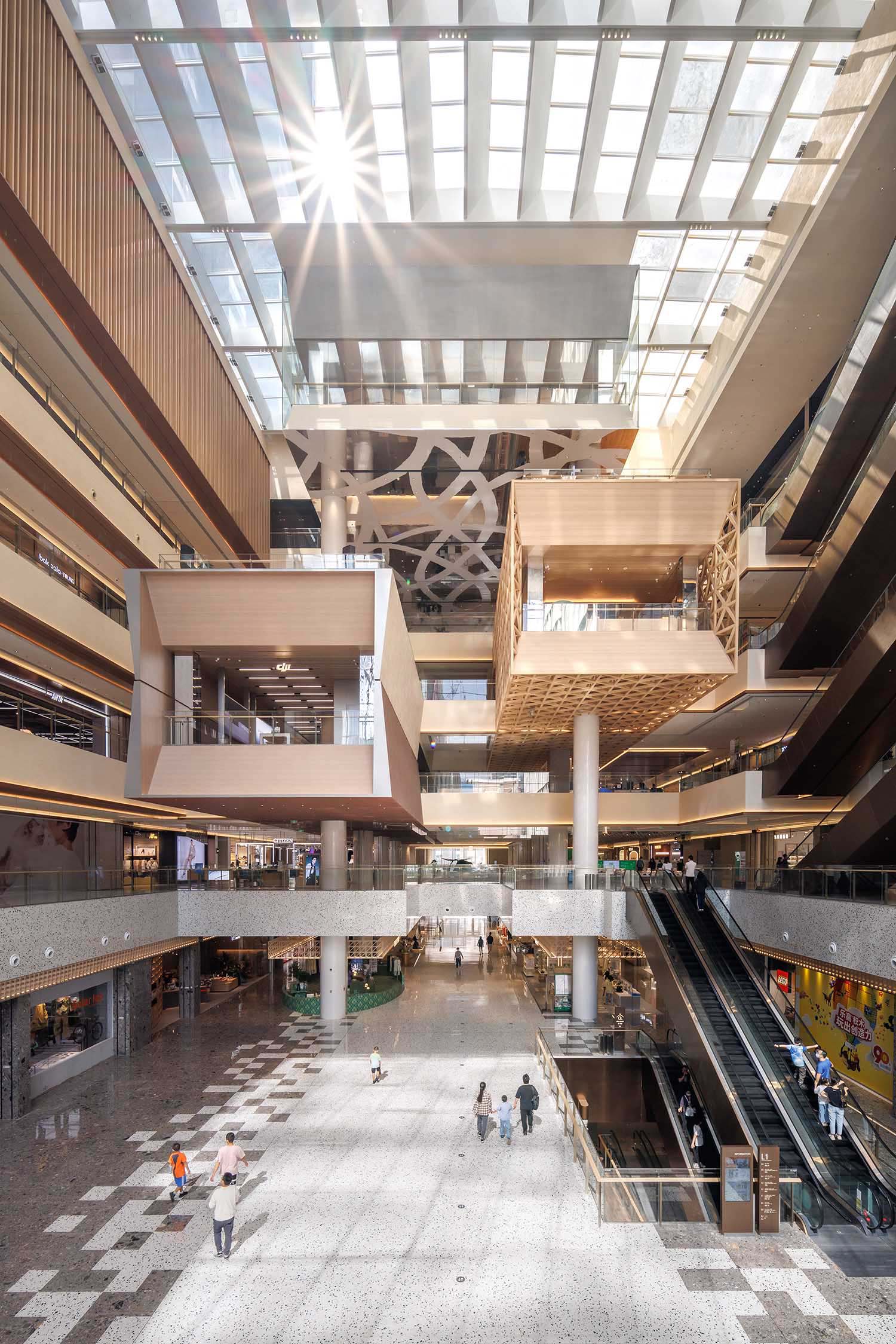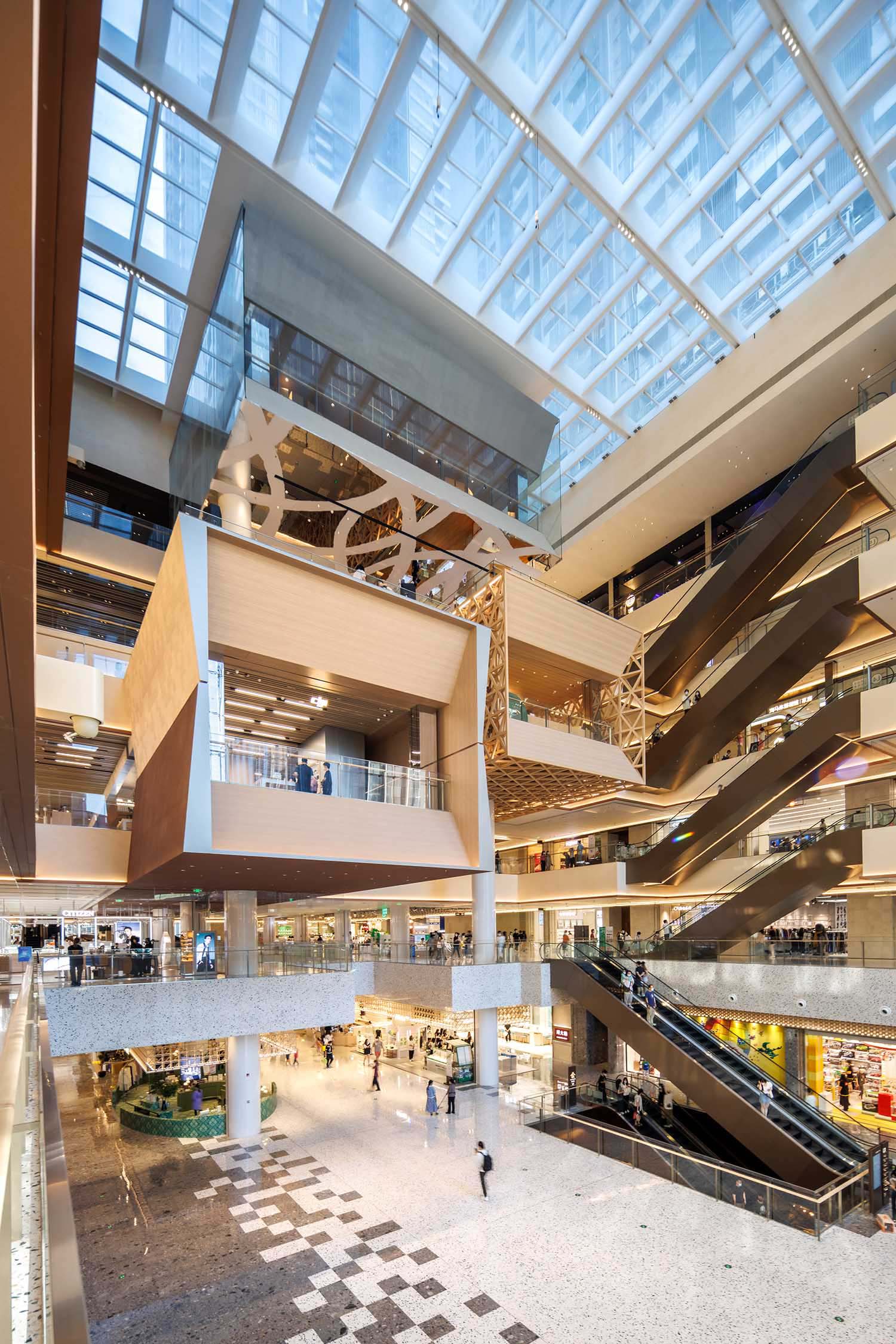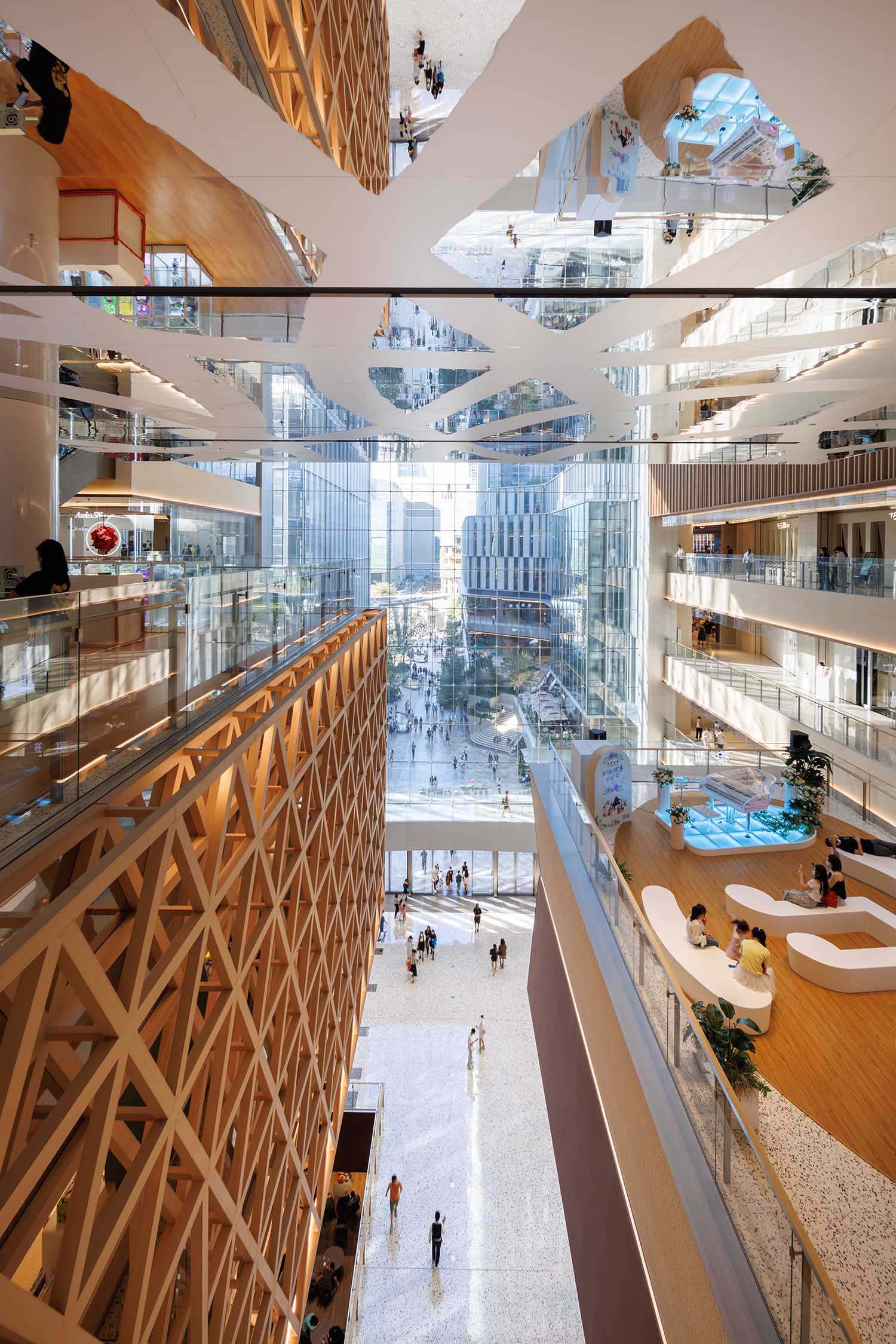 The concept for this new construction deviates from the typical shopping mall architecture and instead draws influence from a traditional market square, creating a bustling central meeting area for the neighborhood.
A sculptural stainless steel canopy that draws people into a pedestrianized retail area and creates a vibrant boulevard for dining and shoppers marks the eye-catching facade of MixC Sungang.
The entrance to the shopping mall, the crowning achievement of the plan, punctuates the retail strip. Three floating structures inspired by food trucks energize the entrance's architecture, creating a special setting for dining and culinary experiences.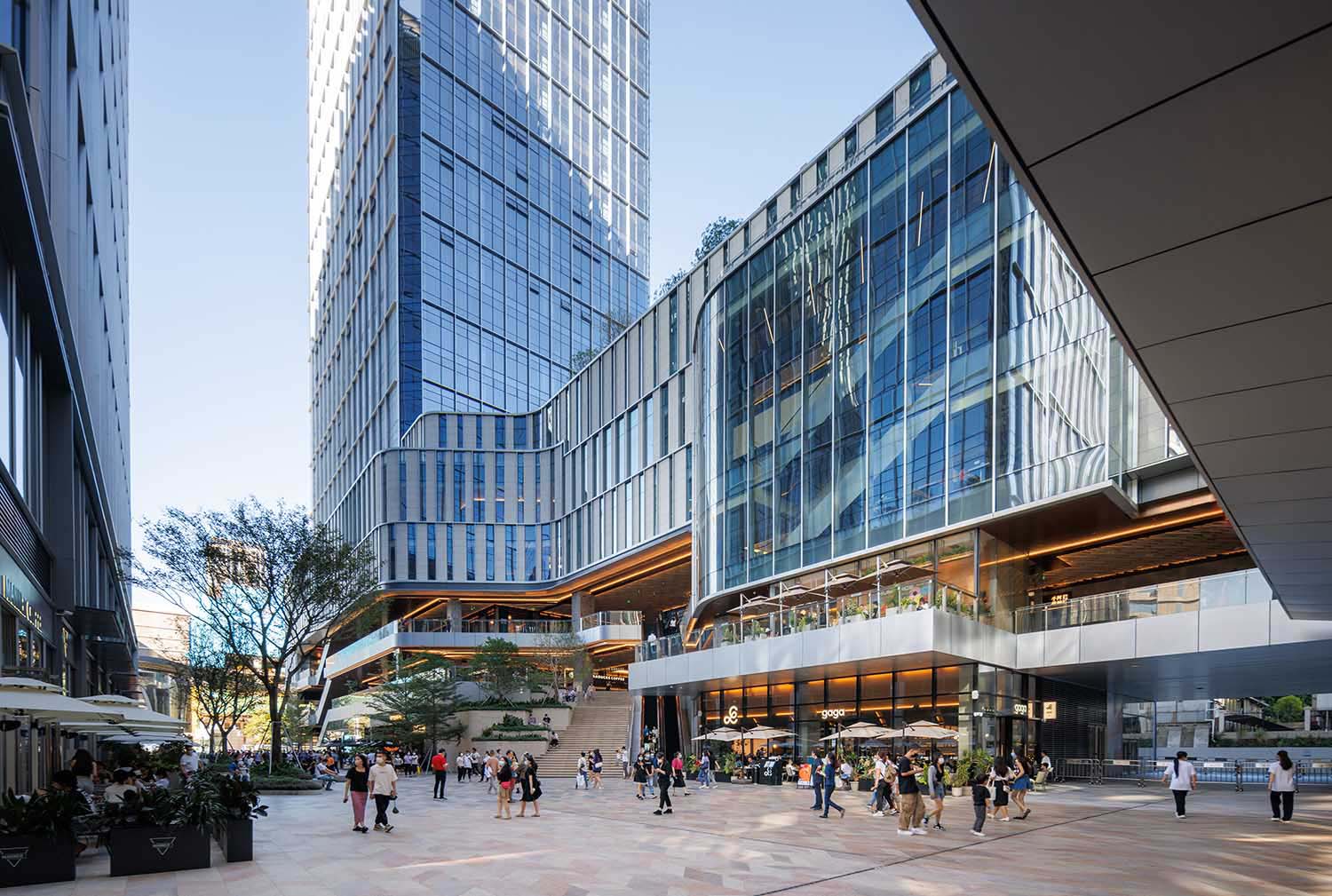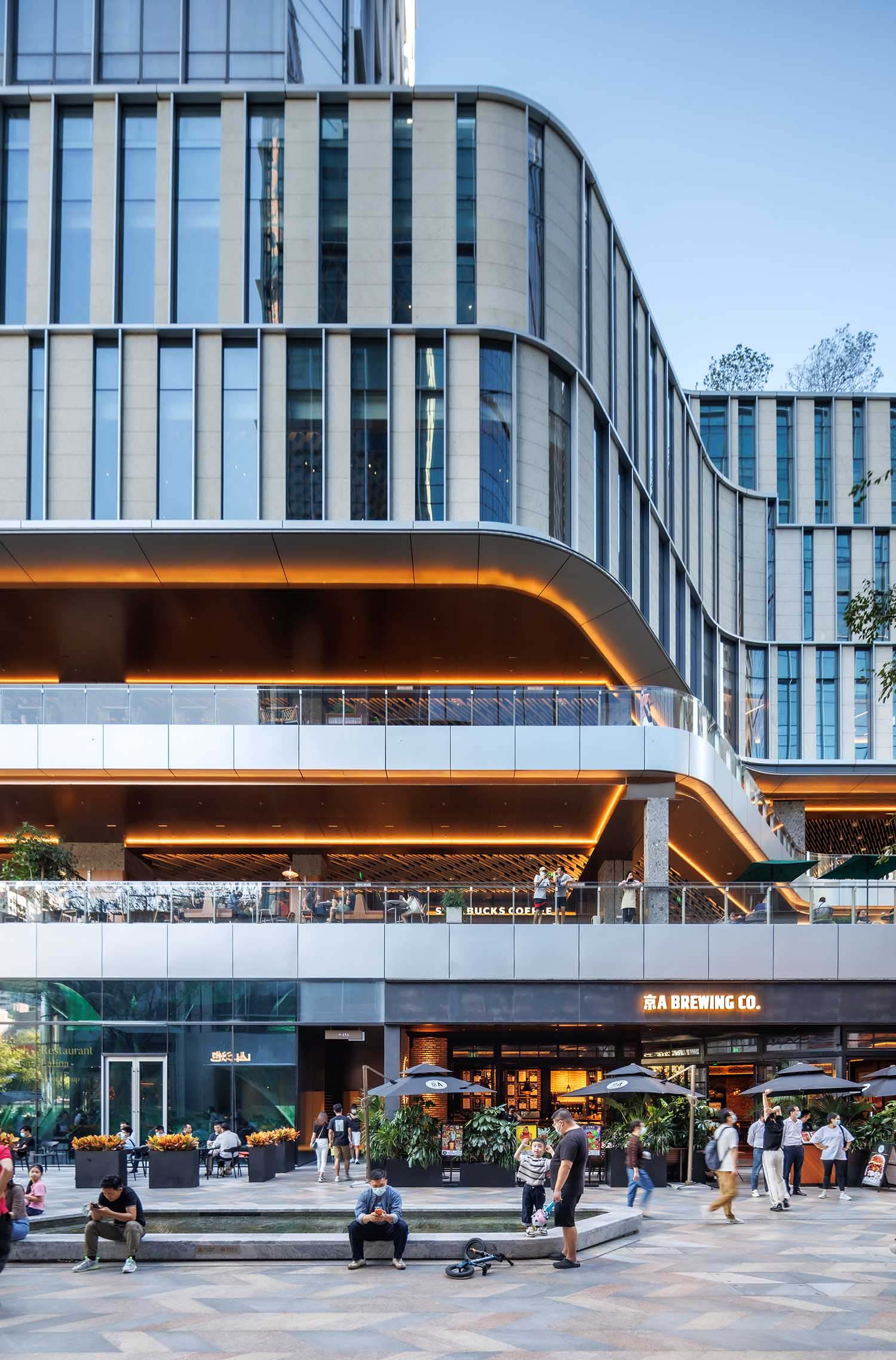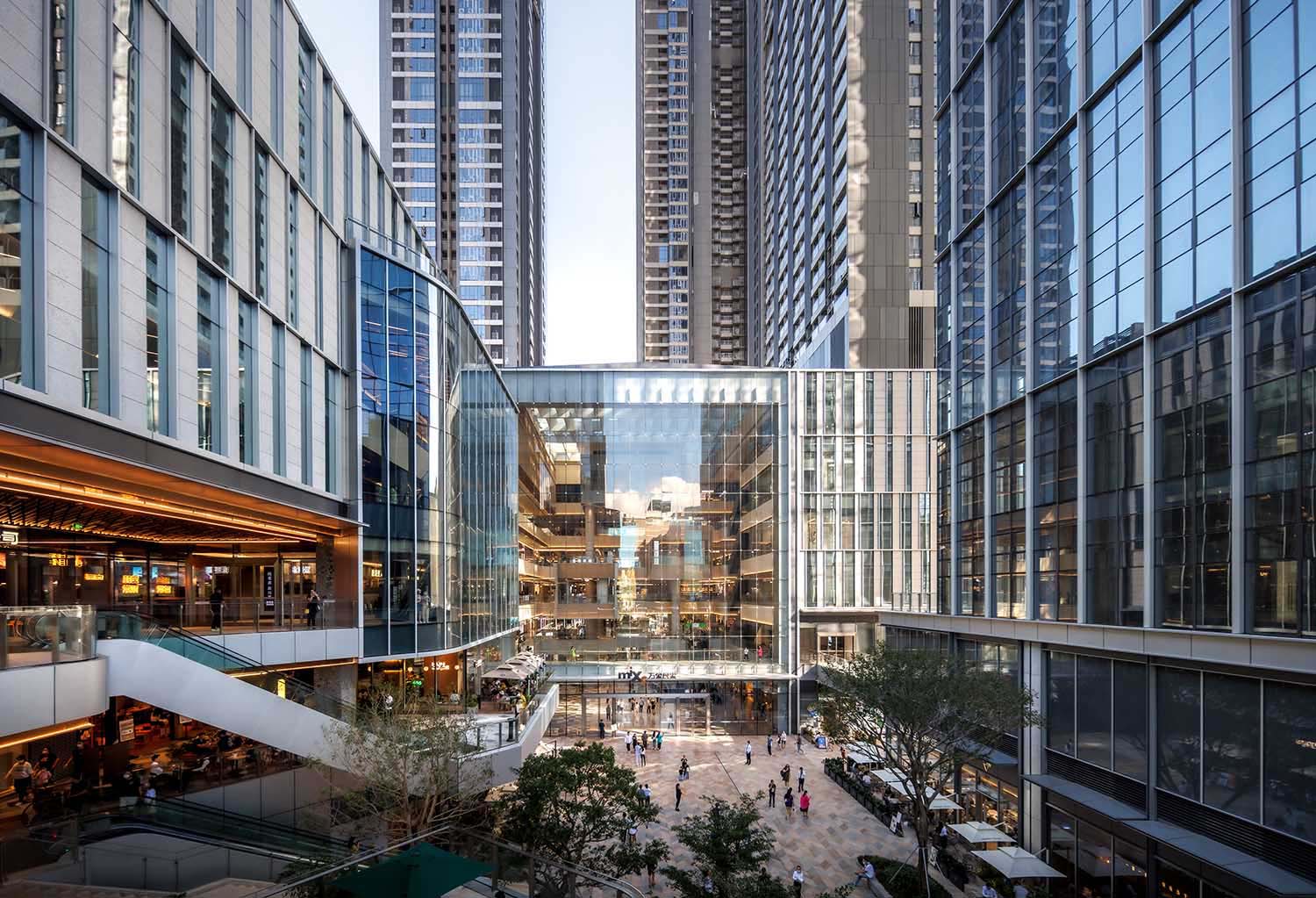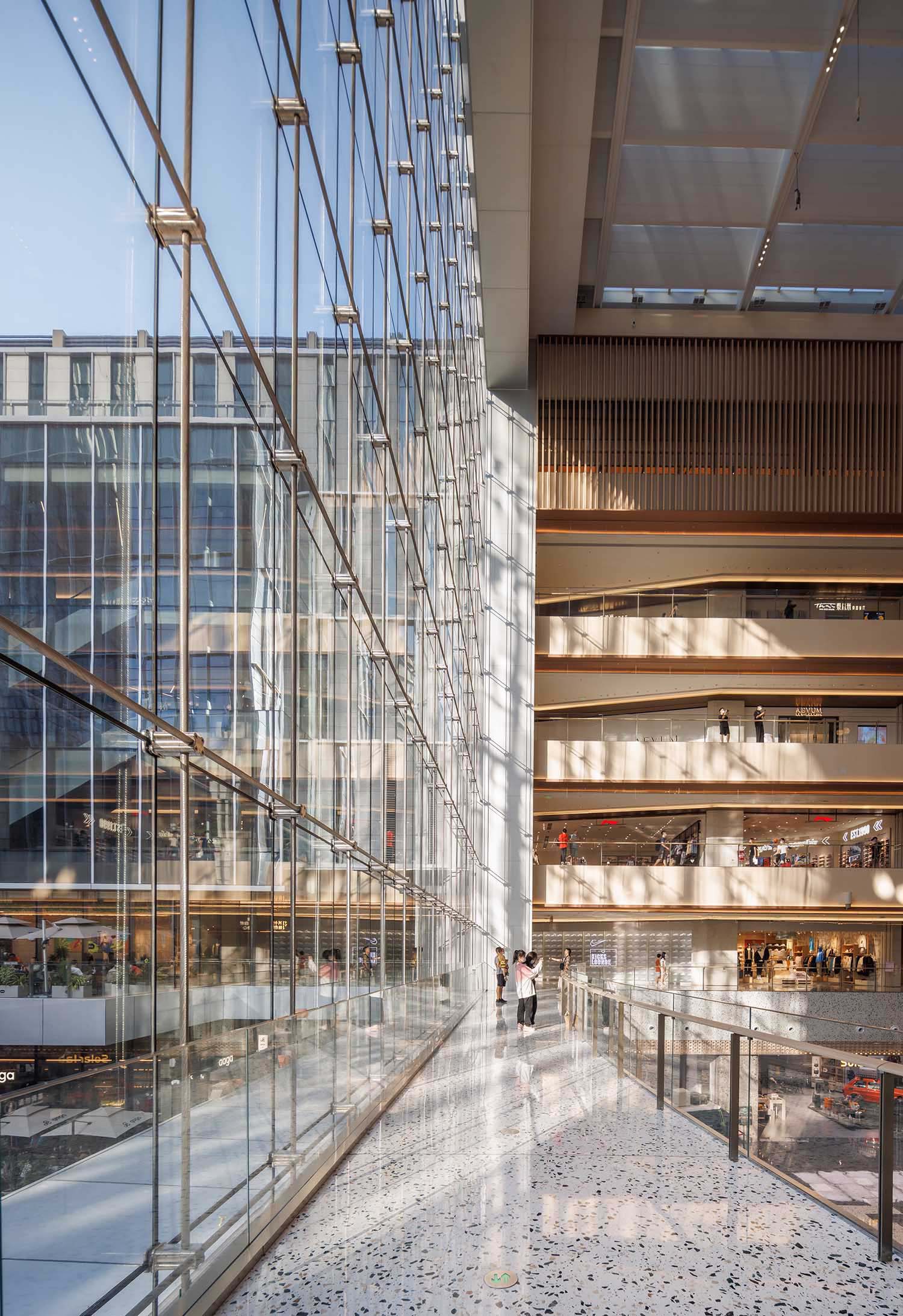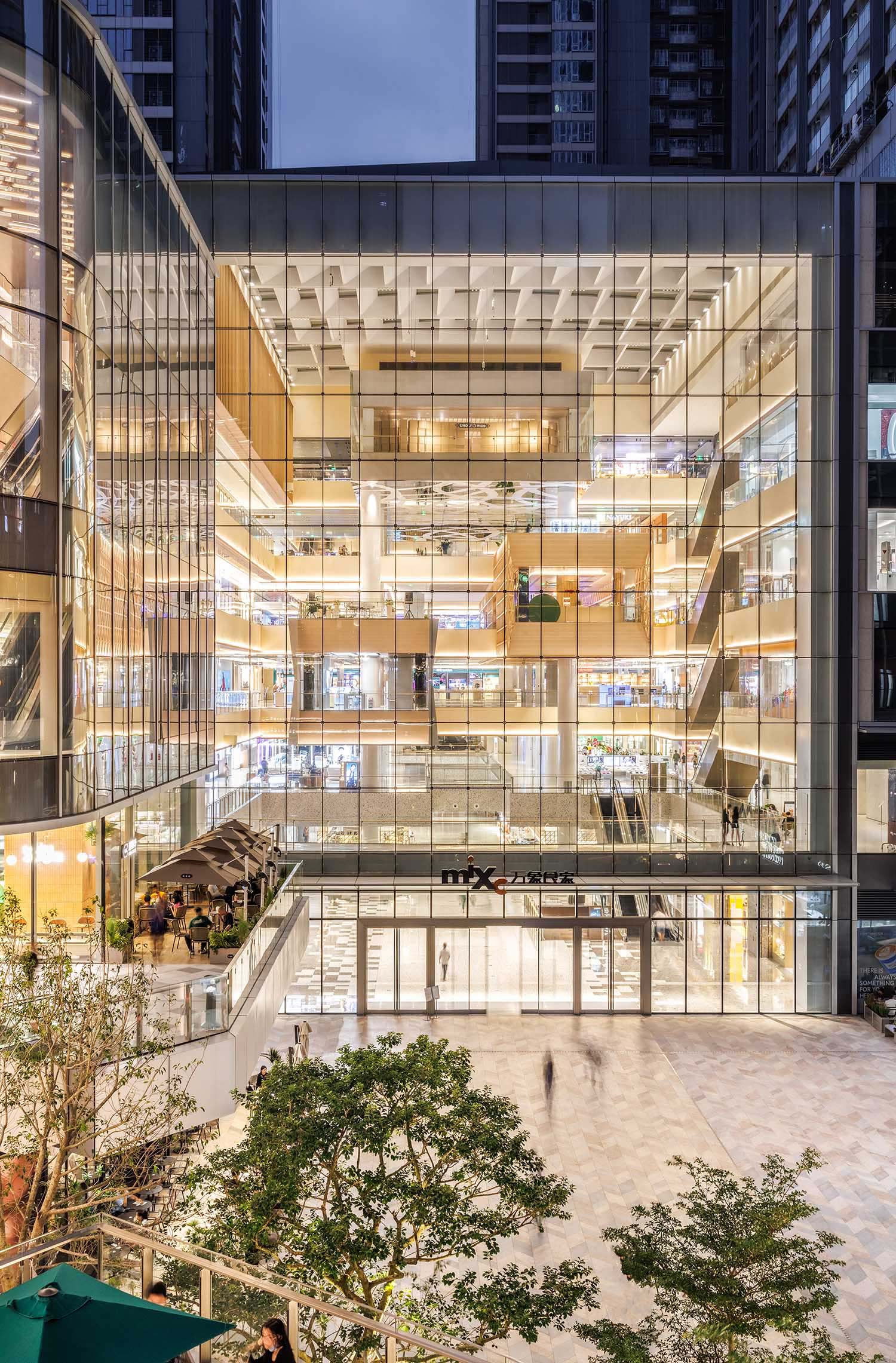 MixC Sungang creates an immersive sensory experience to draw customers from all demographics and age ranges by fusing the ideas of the traditional market with experiential retail.
According to Chief Operating Officer Miriam Auyeung, MixC Sungang is evolving into a new growth accelerator in this developing CBD. Nonetheless, it also serves as a lifestyle center that presents a rare chance for residents of Shenzhen to reestablish contact with the natural world and their local neighborhoods.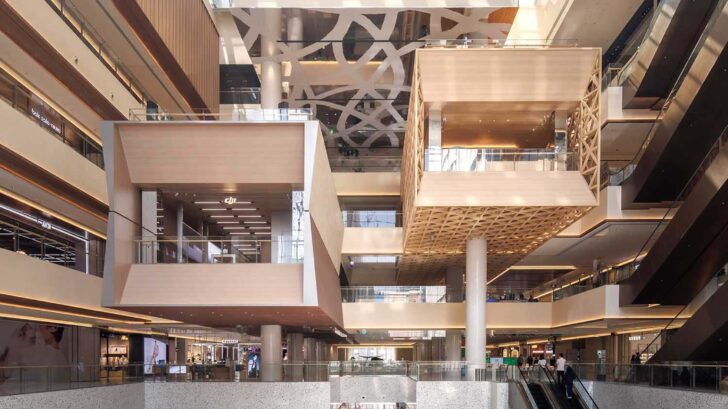 Project information
CLIENT: China Resources Land
TYPE: Retail, Office, Residential, Serviced Apartment
SITE AREA: 28,847sqm
GFA: Retail – 78,890sqm ; Office – 102,320sqm
SERVICE: Architecture, Masterplanning, Landscape, Interiors, Sustainability, CGI
STATUS: Built 2022