The NAWA sculpture on Daliowa Island designed by Oskar Zięta received wide critical acclaim at the finale of Architektura-Murator magazine's competition. It was awarded the most innovative Polish architectural project of 2017. Take a look at the complete story after the jump.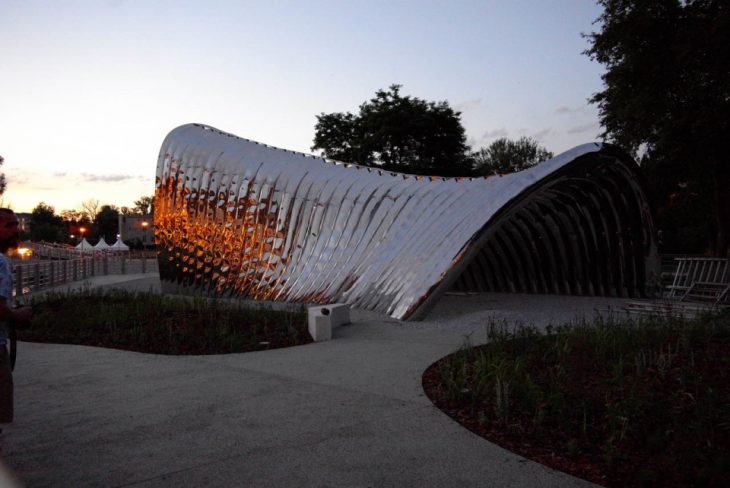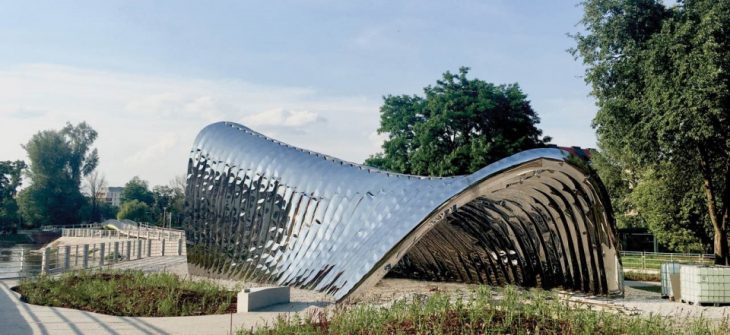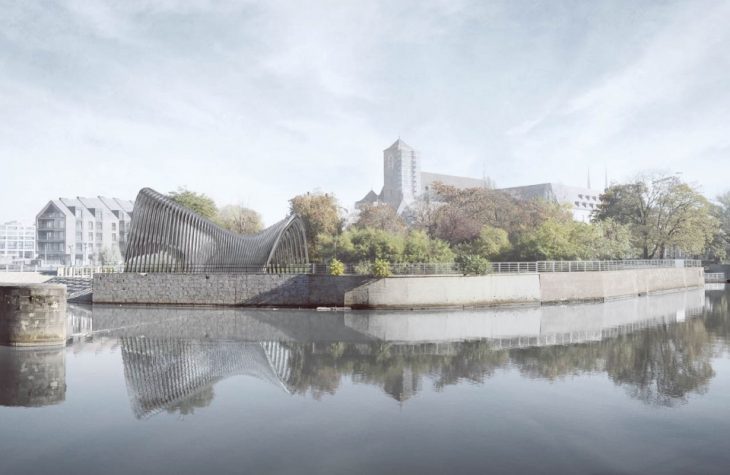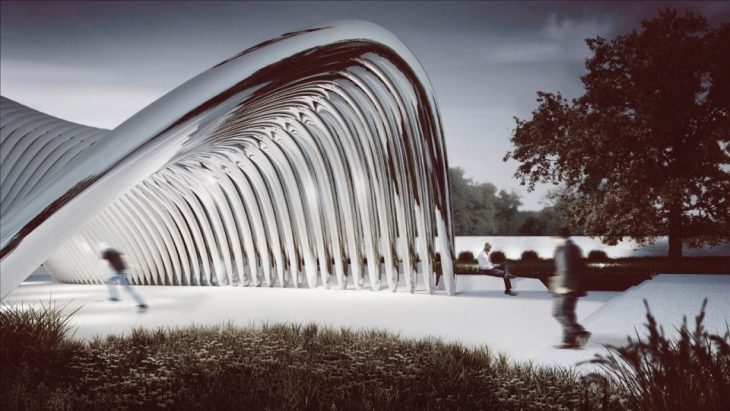 From the architects: The NAWA sculpture is a part of the European Capital of Culture 2016 celebrations, whose main slogan is "metamorphoses of culture", i.e. shifts occurring in the domain of culture, communities and the city itself. The idea of metamorphosis itself also underlies the NAWA sculpture.
Due to polished steel surface NAWA reflects its surroundings. It gives viewers a different feeling every time.
As the final effect the NAWA is the ultralight, durable construction made up of 35 steel arches making the openwork gate through which any can walk freely. Received bionic form and polished surface reflecting the surroundings create the effect of naturaly growing sculpture with constantly changing look through the day and gives amazing game of lights at any time of the day.
Bionic shapes establish the impression that the sculpture grows straight from the ground. Simultaneously, the construction based on the arches relates to the monuments nearby:
The Ossolineum, The church's tower at Piasek, Wrocław Market Hall and Ostrów Tumski.
Revitalization
NAWA opens another chapter in the history of the Daliowa Island, returning it to the dwellers of
Wroclaw. The space is currently being revitalized and very soon will serve the city, becoming a bustling, open space for meetings, concerts and artistic events.
Sculpture along with planned vegetation will create a consistent organic unity, emerging naturally from the river. At the same time, the realization will fit perfectly into the architectural order of the area and its vibrant life, full of tourists and passers-by.
Find more projects by Oskar Zięta: zieta.pl