The MPavilion 10 design, created by Japanese Pritzker Prize winner Tadao Ando, was unveiled by the Naomi Milgrom Foundation. The design showcases both his precise, assured use of concrete and his characteristic use of stunning geometric interventions in nature. The annual five-month design festival with free public programming will begin this summer with the opening of MPavilion 10 in Melbourne's Queen Victoria Gardens. The MPavilion festival, now in its eleventh year, has developed into one of Australia's most popular and significant events, with more than 350,000 visitors alone last year.
Ando's design for MPavilion, conceived as a new gathering spot within Melbourne's cultural and botanic garden sector, illustrates his aim to build a memorable structure that directly responds to the park surroundings. In order to create a space that is in tune with nature, it uses the geometry of circles and squares in an effort to achieve spatial purity. With a 14.4-meter aluminum-clad disc resting on a main concrete column, MPavilion 10 has a sizable canopy. Two entrances to the pavilion's center are made by two offset squares. The area is partially enclosed by concrete walls that range in height, creating a serene setting that is reminiscent of a traditional Japanese walled garden. The Queen Victoria Gardens and the city of Melbourne are linked to the interior of the MPavilion by a large (19,400 x 225 mm) horizontal opening that runs along both the north and south sides. This opening frames views of the parklands and the city. An inside layout that is half-paved and half-reflecting pool, which mirrors the pavilion canopy, sky, city, and surrounding nature, strengthens the geometric patterns and symmetry.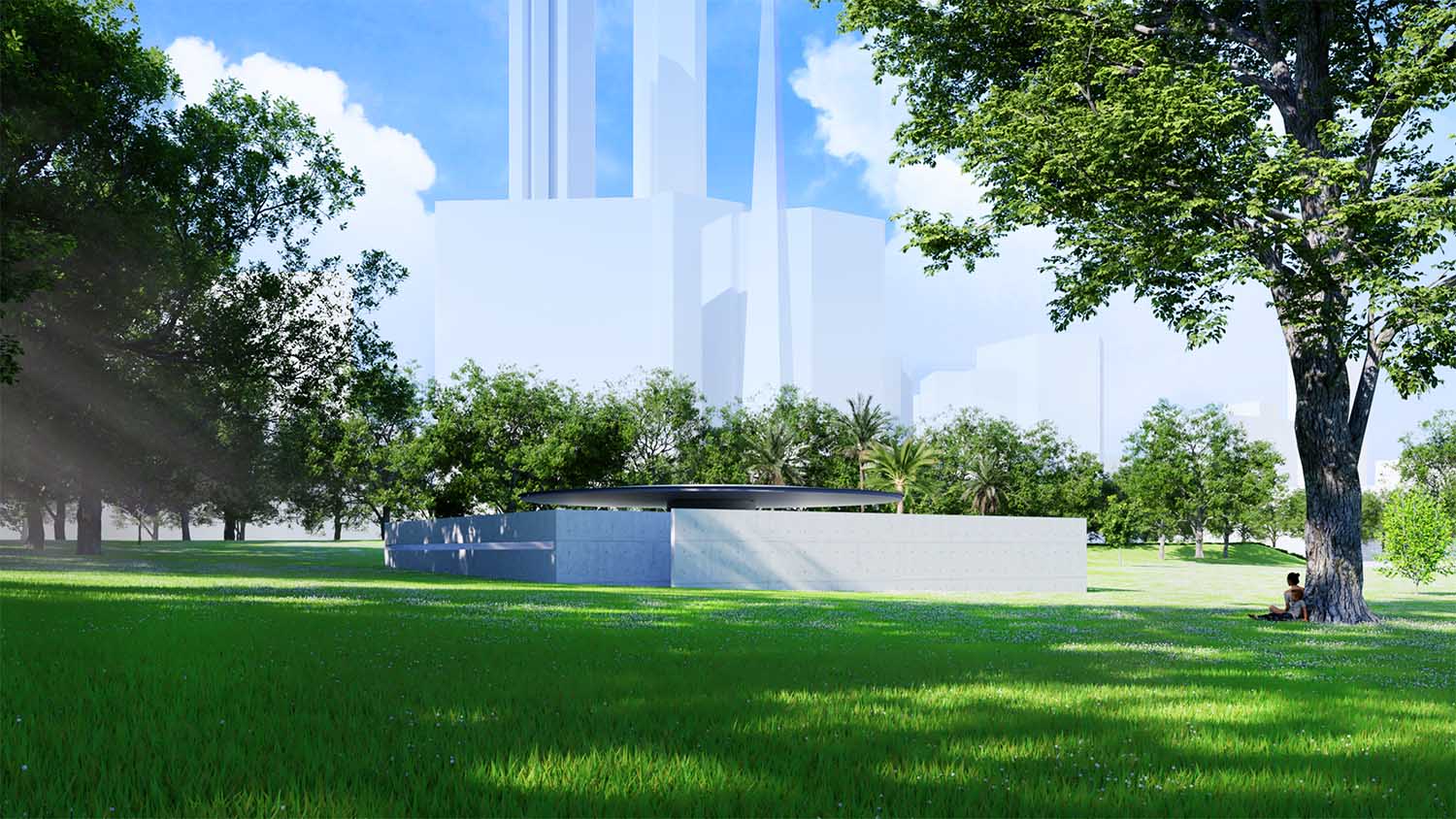 "The design began with a desire to create a sense of eternity within Melbourne's garden oasis. I wanted to create an experience that will last forever in the hearts of all who visit. I imagine an architecture of emptiness, that lets light and breeze enter and breathe life into it. A place that resonates with the environment, becomes one with the garden, and blossoms with infinite creativity. MPavilion 10 is designed to encourage encounters between people, the natural world, and endless dialogue."
Tadao Ando
MPavilion 10's executive architect in Australia is renowned Australian architect Sean Godsell, principal of Sean Godsell Architects. In 2014, Godsell was chosen to design the first MPavilion. Tadao Ando is in charge of the construction of MPavilion 10, which represents a substantial international partnership between Australian and Japanese architects, engineers, and contractors. Melbourne, the city where MPavilion is based, and Osaka, where Tadao Ando's office is situated, are sister cities.
"Tadao Ando's architecture is remarkable because it radically affects the way we perceive the world around us. Like Tadao Ando, I am passionate about architecture that promotes public life and encourages social interaction, and thrilled that Australians will be able to experience directly his genius through this incredibly special meeting place for conversation, the exchange of ideas, and contemplation. We look forward to seeing how visitors, designers, artists, and others will respond to this dramatic and serene space, as well as the creativity it will generate."
Naomi Milgrom, commissioner of MPavilion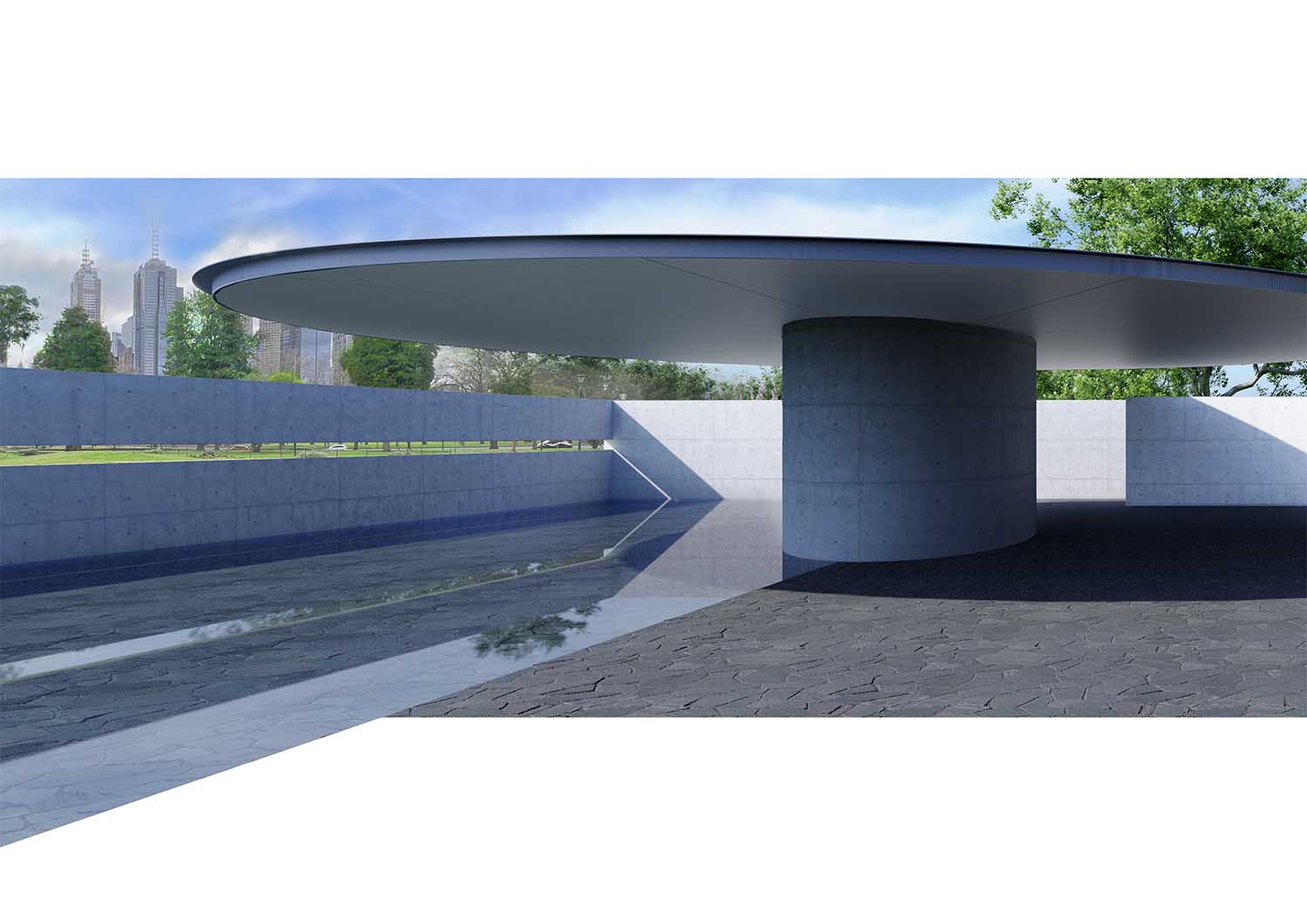 The most influential architectural thinkers in the world have collaborated with MPavilion over the past ten years to develop a forum for discussion on pressing urban, civic, and design issues. The MPavilion, the nation's premier architecture commission and yearly design festival, has commissioned Ando, the seventh prominent international architect, for his debut piece in Australia.
MPavilion functions as a cultural hub where members of the public can interact, experience, and exchange. The annual five-month festival of free public events will still feature numerous design-focused activities in 2023, including talks and lectures, music, dance, performances, and kid-friendly workshops. We will soon reveal the topics for MPavilion 10, which will be influenced by Tadao Ando's concerns and the current worldwide design debate.
The Naomi Milgrom Foundation's ongoing MPavilion project is funded by the Victorian Government's Creative Victoria program, the City of Melbourne, ANZ, and Bloomberg Philanthropies. Since its debut in 2014, the first nine MPavilions have welcomed more than 1,250,000 guests and presented more than 3,500 free events. The Naomi Milgrom Foundation gives the pavilion to Victoria residents at the conclusion of each MPavilion season and relocates it to a new, permanent location in the neighborhood.
Fod more information on MPavilion 10 visit: mpavilion.org
Find more inspiring project by Tadao Ando: www.tadao-ando.com