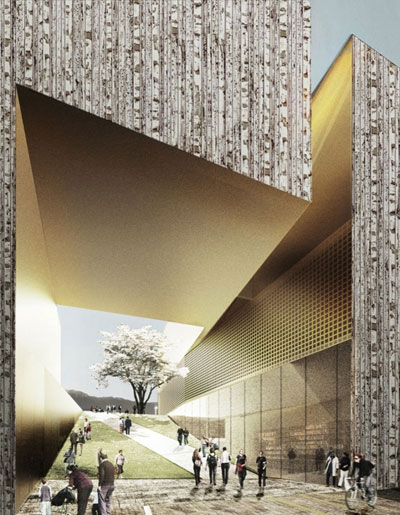 Project: New Musée Cantonal des Beaux-Arts
Designed by Allied Works Architecture
Location: Lausanne, Switzerland
Website: www.alliedworks.com
Competition entry by Allied Works Architecture for the design of New Musée Cantonal des Beaux-Arts in Lausanne, the practice is one of eighteen selected from all over the globe to design their solution for the new project. The construction will take place on an old industrial site transforming it into a new cultural hub of the city, for the competition the firm also created a masterplan accompanying the design of the new museum.
The design is a collaborative effort with Resnicow Schroeder Associates for Cultural Planning, Nicolet Chartrand Knoll for Structural & Civil and Latz+Partner for Landscape.