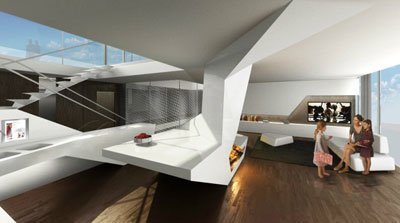 Project: KD 195
Designed by NAU
Client: FREO Real Estate
Location: Berlin, Germany
Website: www.nau.coop
NAU Architecture commissioned by FREO Real Estate designs a new genre of an urban home managing to blur the line between hotel living and residential unit.
View more images of Kurfürstendamm 195 Luxury Apartments and architects description after the jump: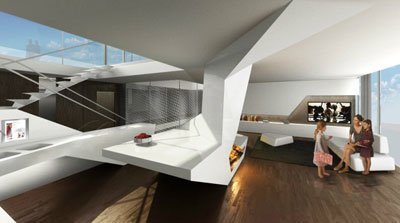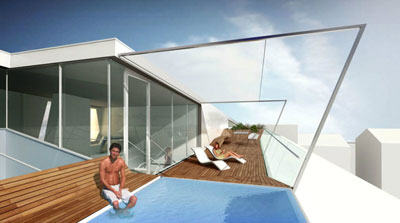 KD 195 aims to create a new genre of urban home, blurring the distinction between residential and hotel living – a base camp to explore the city as well as a private regue in a modern and refined environment.
Its twenty generous, light-flooded apartments, spread over seven floors, set a new standard for spacious living. Lined with rich, warm materials, the spaces are flexible, articulated by elegantly designed service cores and sub-divided through sliding partitions. Inhabitants can subsequently create their own interior, modulating them according to need and mood. Interior finishes offer cutting edge contemporary design to match the refined flair of its inhabitants.
Unit sizes vary from mini-lofts that serve young professionals and couples to opulent penthouse maisonettes with private rooftop terraces and romantic spas gazing over the city. For individuals, couples and families of all ages, KD 195 offers the flexibility to match your busy schedule and the comfort and space to be yourself.