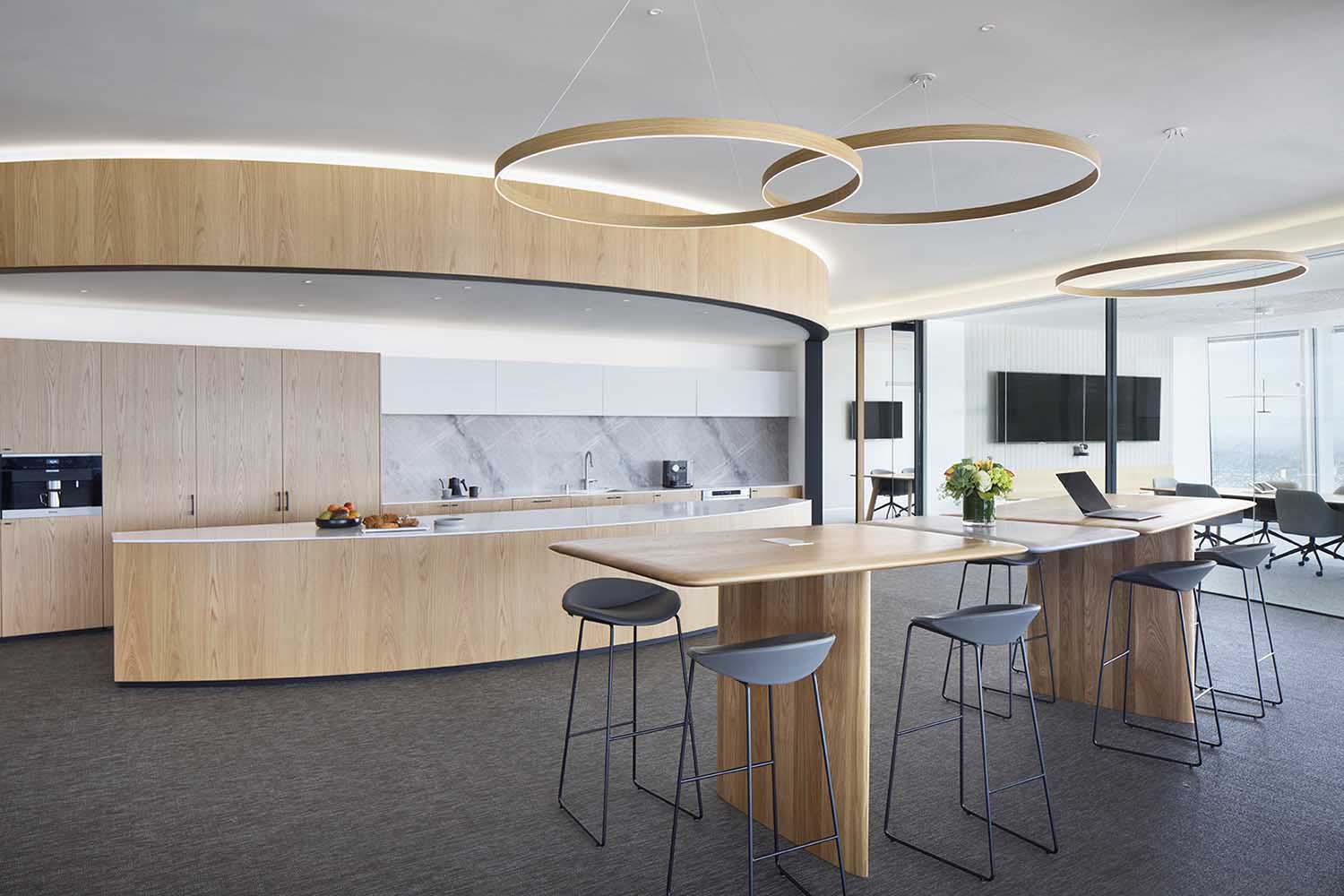 Feldman Architecture has completed work on a stunning office space perched above the 50th floor in downtown San Francisco, California. The project has transformed a pristine 10,000-square-foot space on the tower's 50th floor into the West Coast headquarters for a global financial firm. This endeavor has seamlessly integrated residential sensibilities into a cutting-edge workplace, providing a unique and inviting environment for employees.
The project's central aim was to reflect both the ethos of the financial firm and the cultural ethos of the Bay Area itself. The resulting design strikes a balance between being current and timeless, modern and warm, and it reimagines the conventional office space by incorporating residential elements. These elements include a living room, private nooks, and a fully equipped kitchen, all designed to enhance the personal and human aspects of the workspace.
At the heart of this innovative office space is a gently curving wood-wrapped core that shapes the office's circulation and houses private meeting rooms and the kitchen. This core stands in striking contrast to the entirely transparent office perimeter, creating a harmonious blend of simplicity and warmth that captures the client's aesthetic sensibility.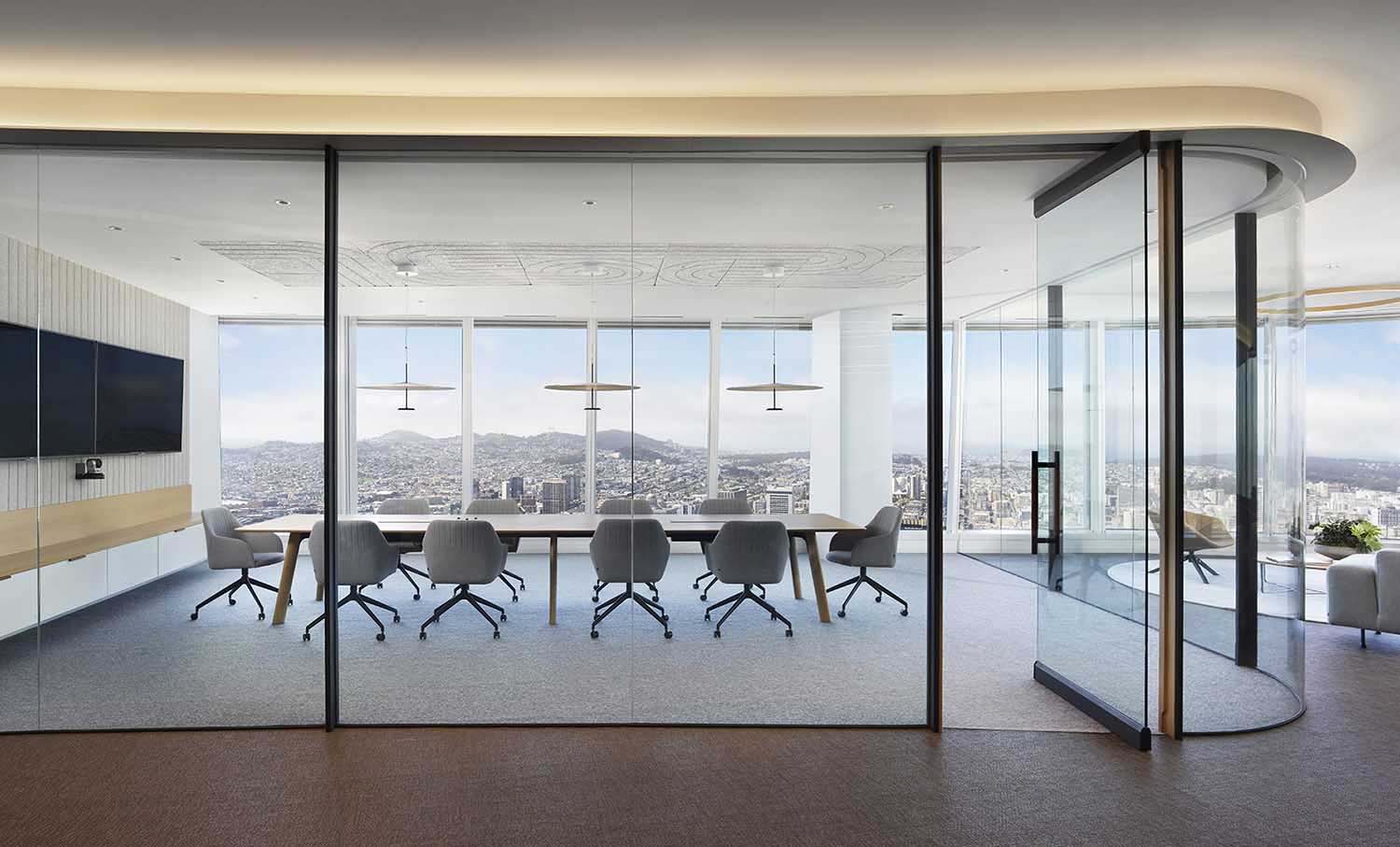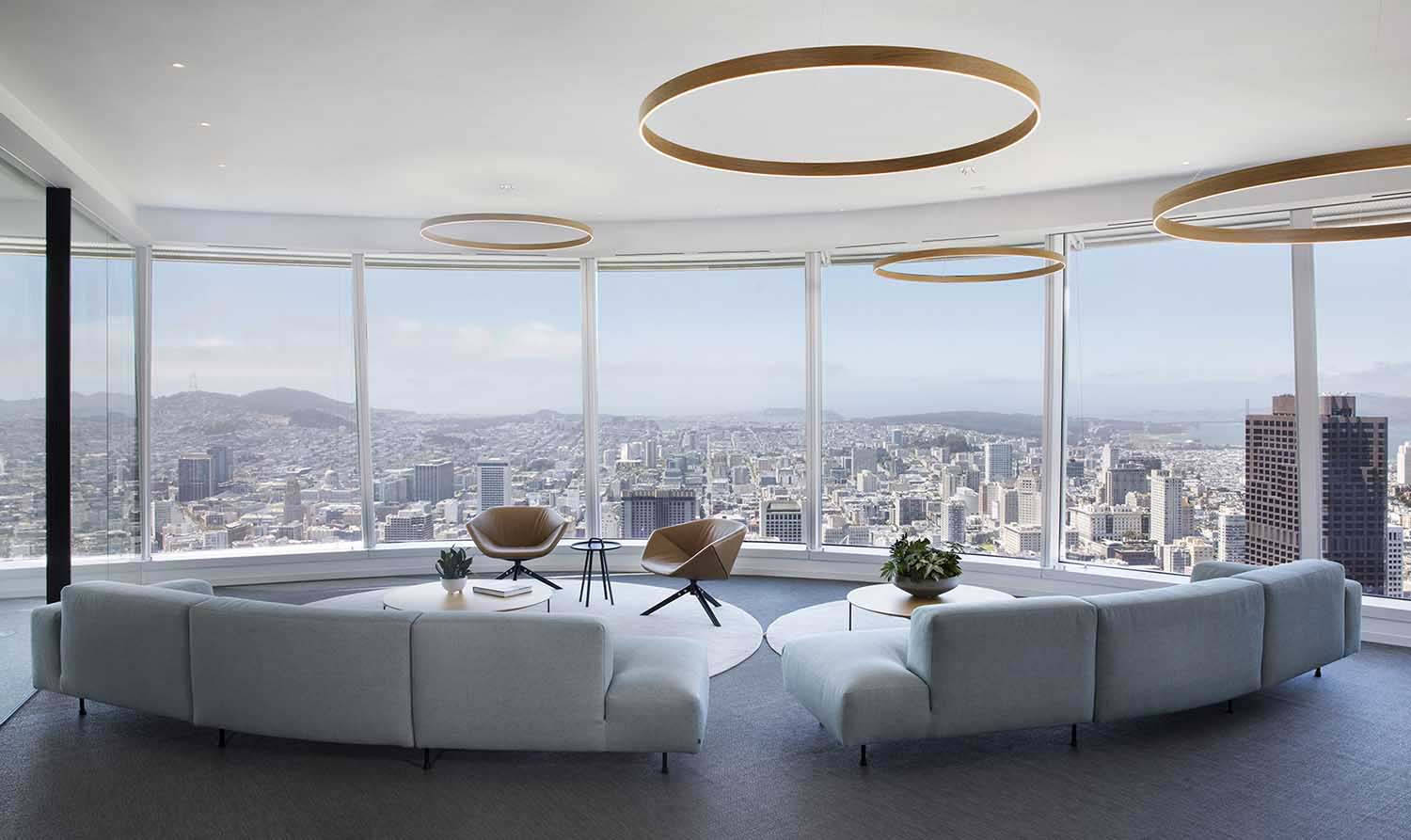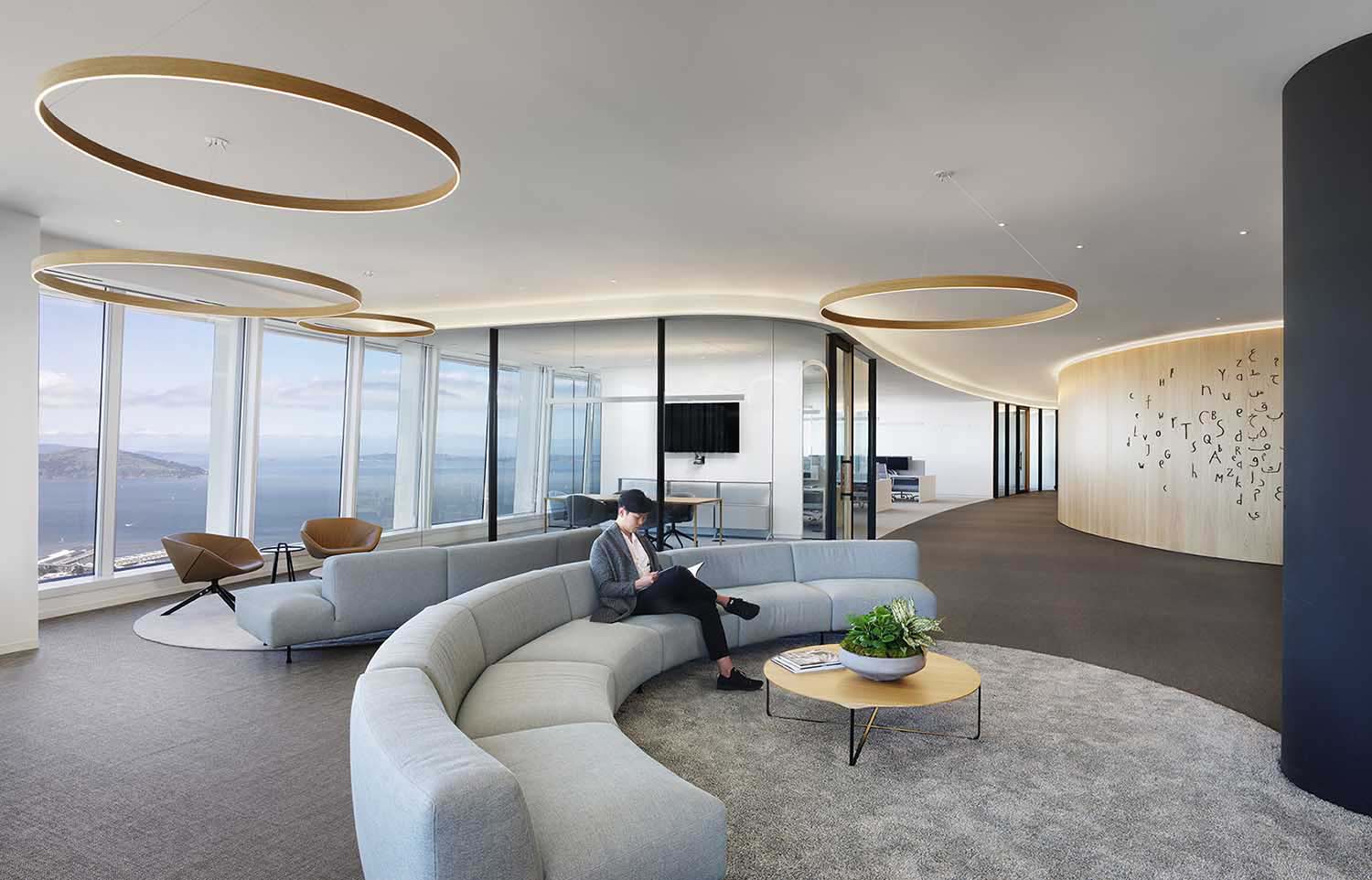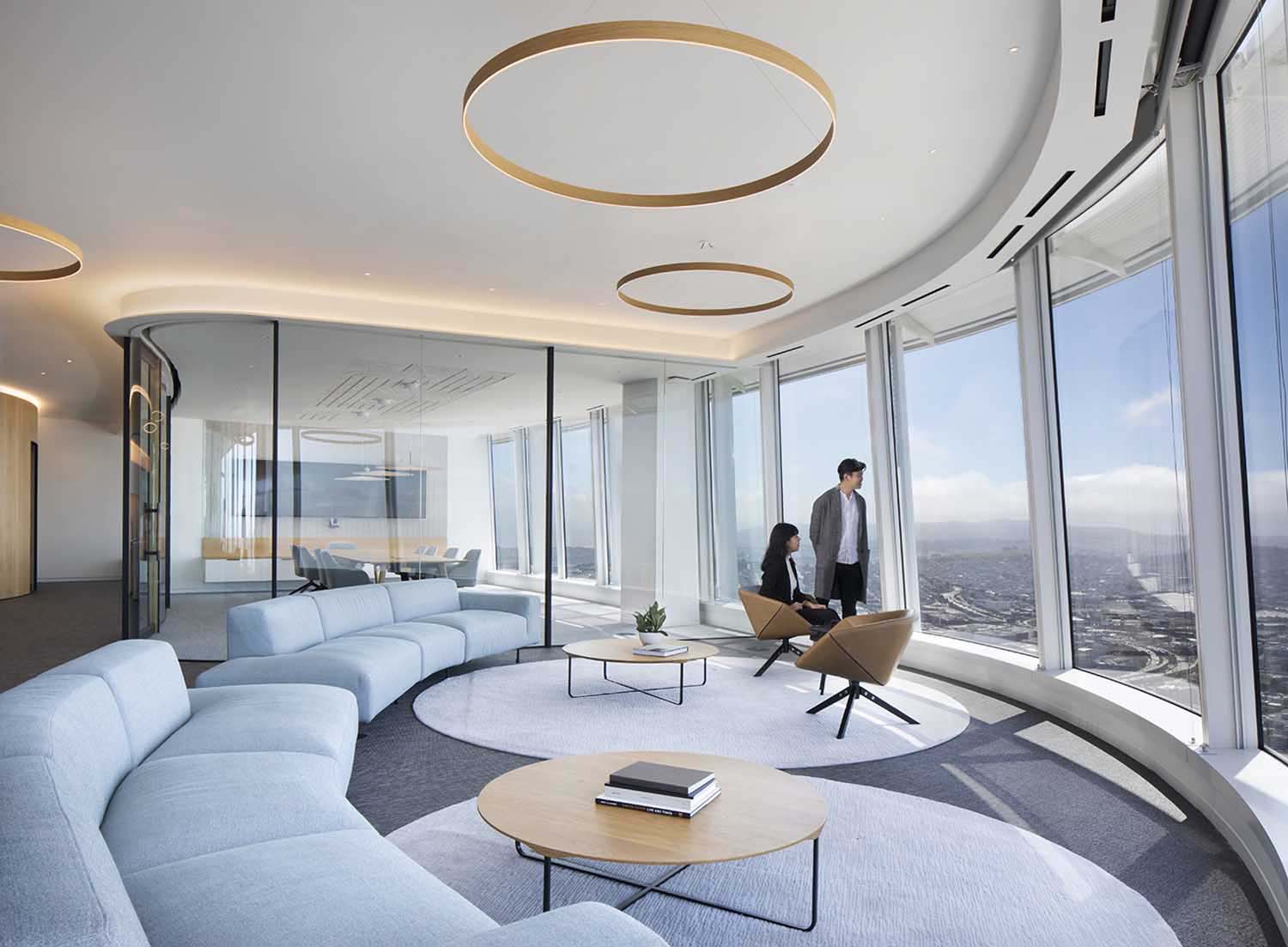 Furnishings and detailing throughout the space maintain a soft and light ambiance, enriched by touches of oak, dark metal, and saddle leather. The attention to detail extends to the door frames and hardware, which feature a delicate combination of black textured metal, oak, and leather-wrapped metal. This not only enhances the space's aesthetic but also contributes to improved acoustic performance, providing a sense of craftsmanship throughout.
Upon entering the office space, visitors are welcomed into the Sky Lounge, a social hub flooded with natural light and offering breathtaking panoramic views of downtown San Francisco, the Golden Gate Bridge, Alcatraz, and the Pacific Ocean. This central lounge seamlessly transitions into open collaborative areas situated along the perimeter of the space, catering to various workstyles, from flexible workspaces to small private offices. This layout encourages collaboration while providing opportunities for focused individual work.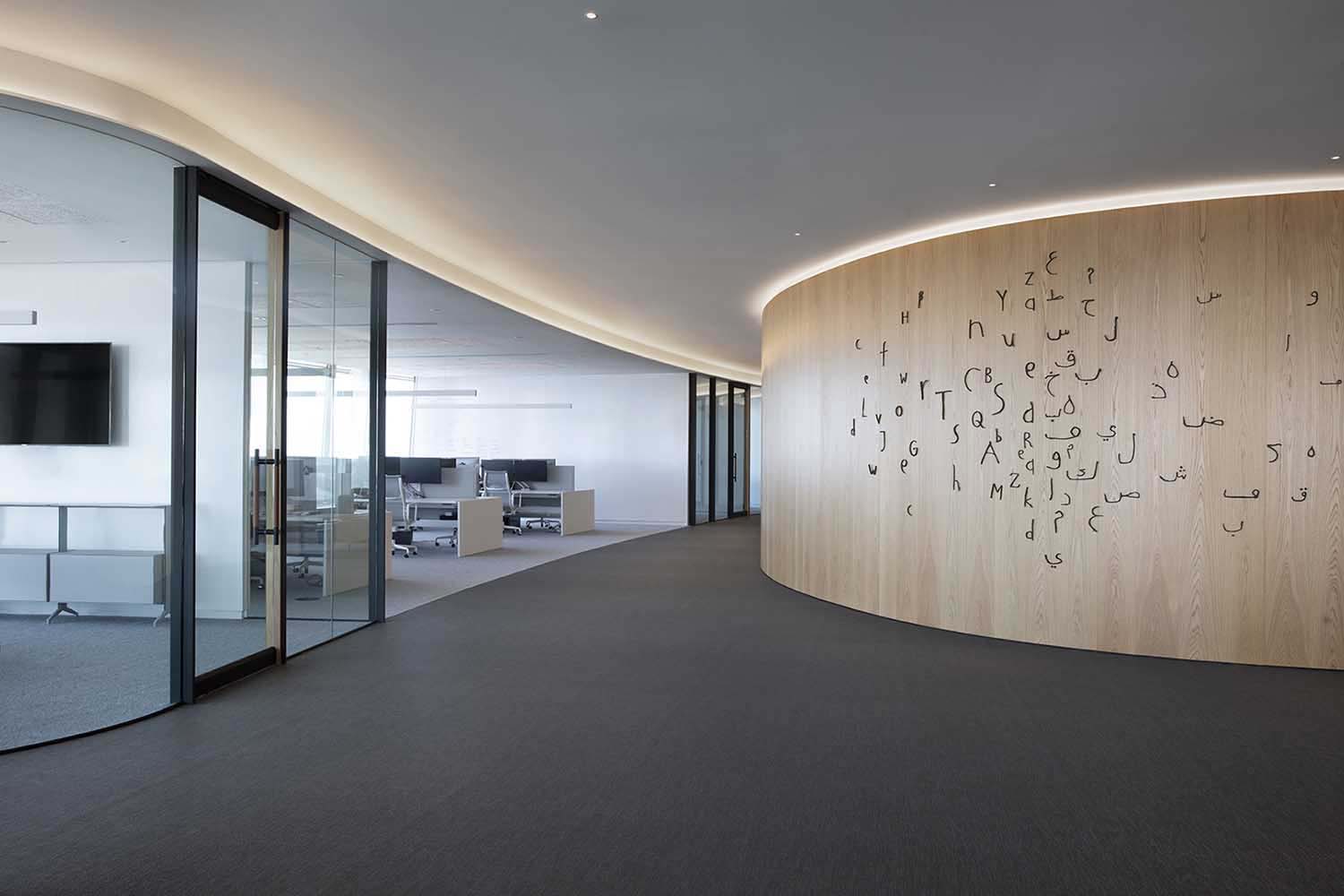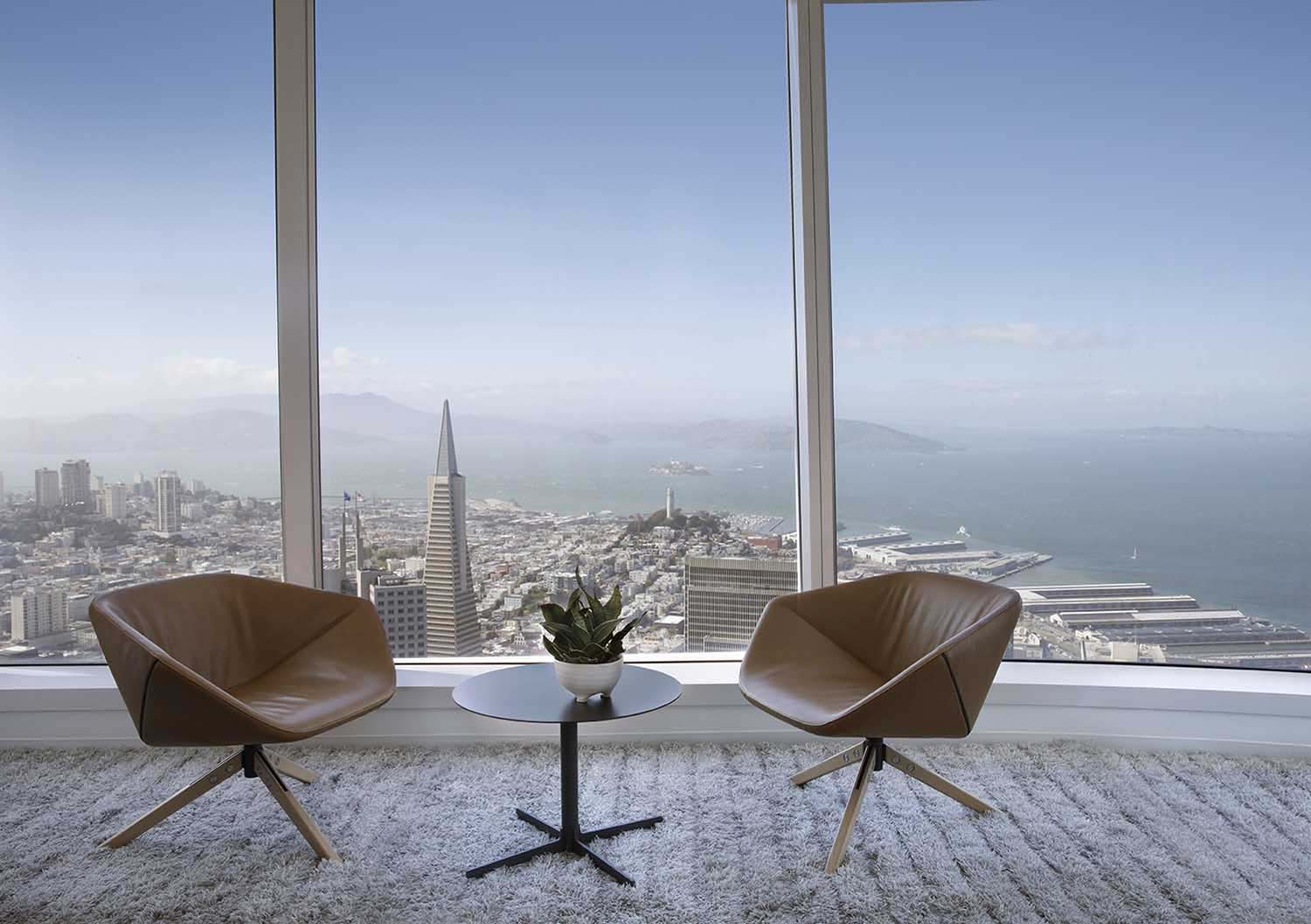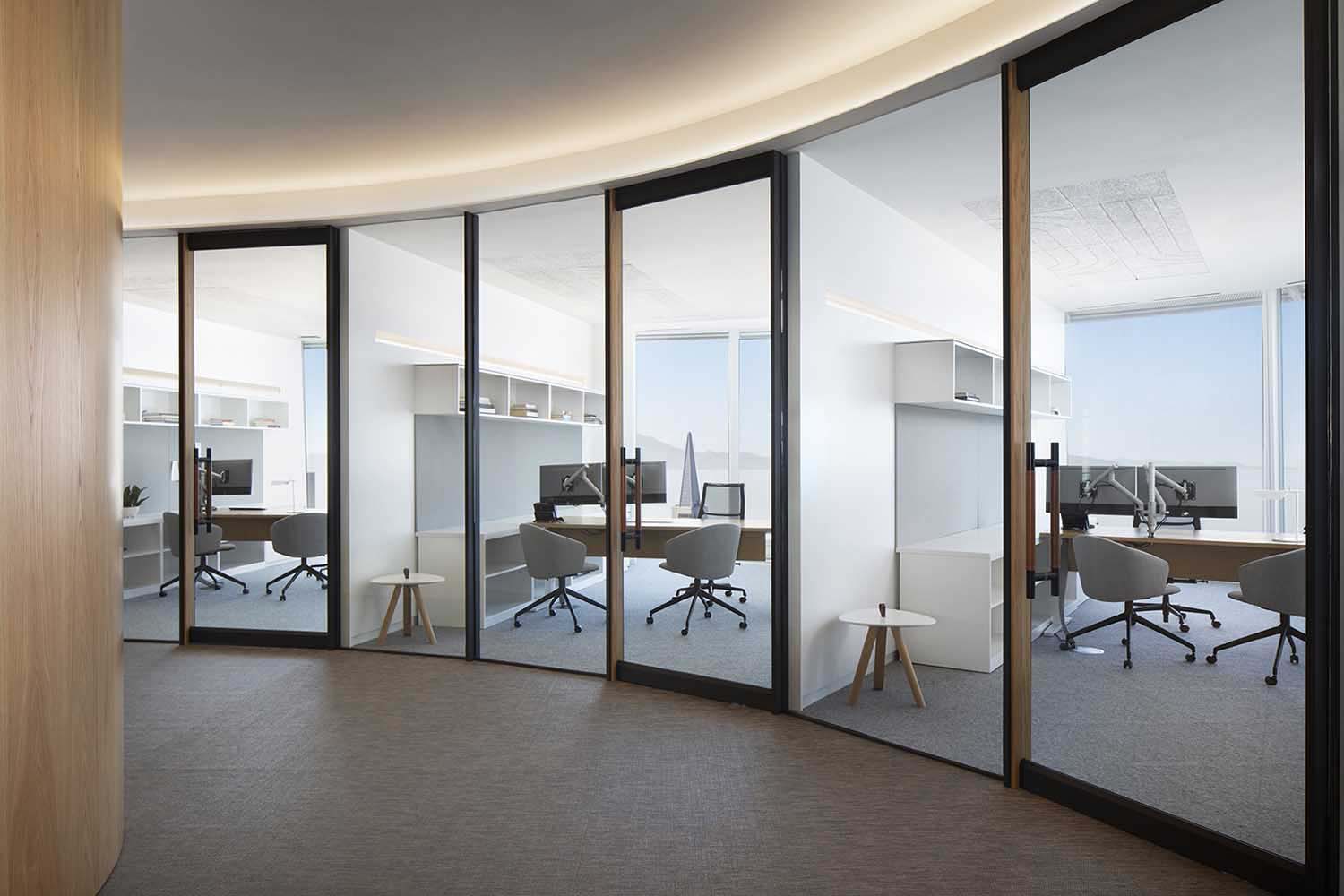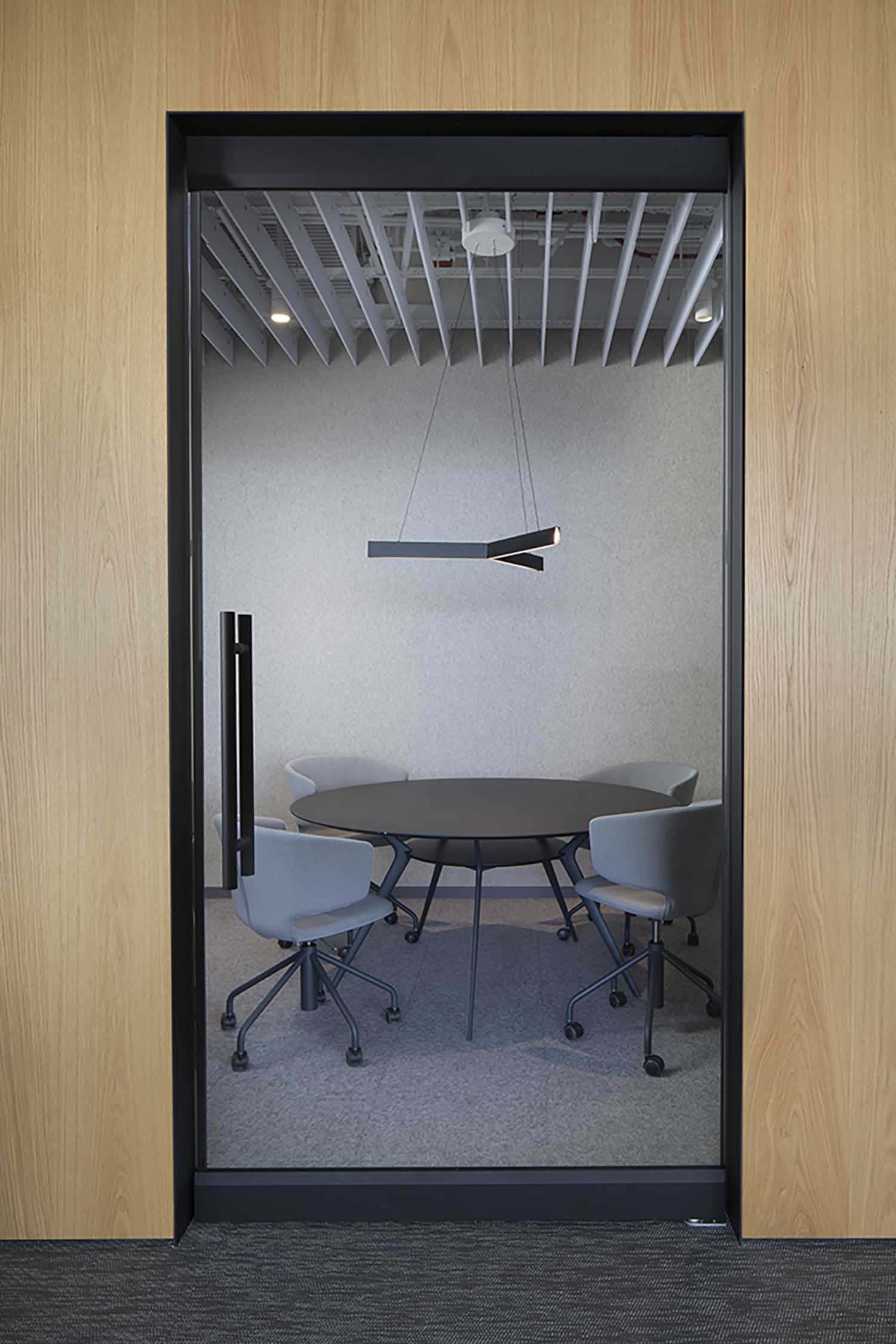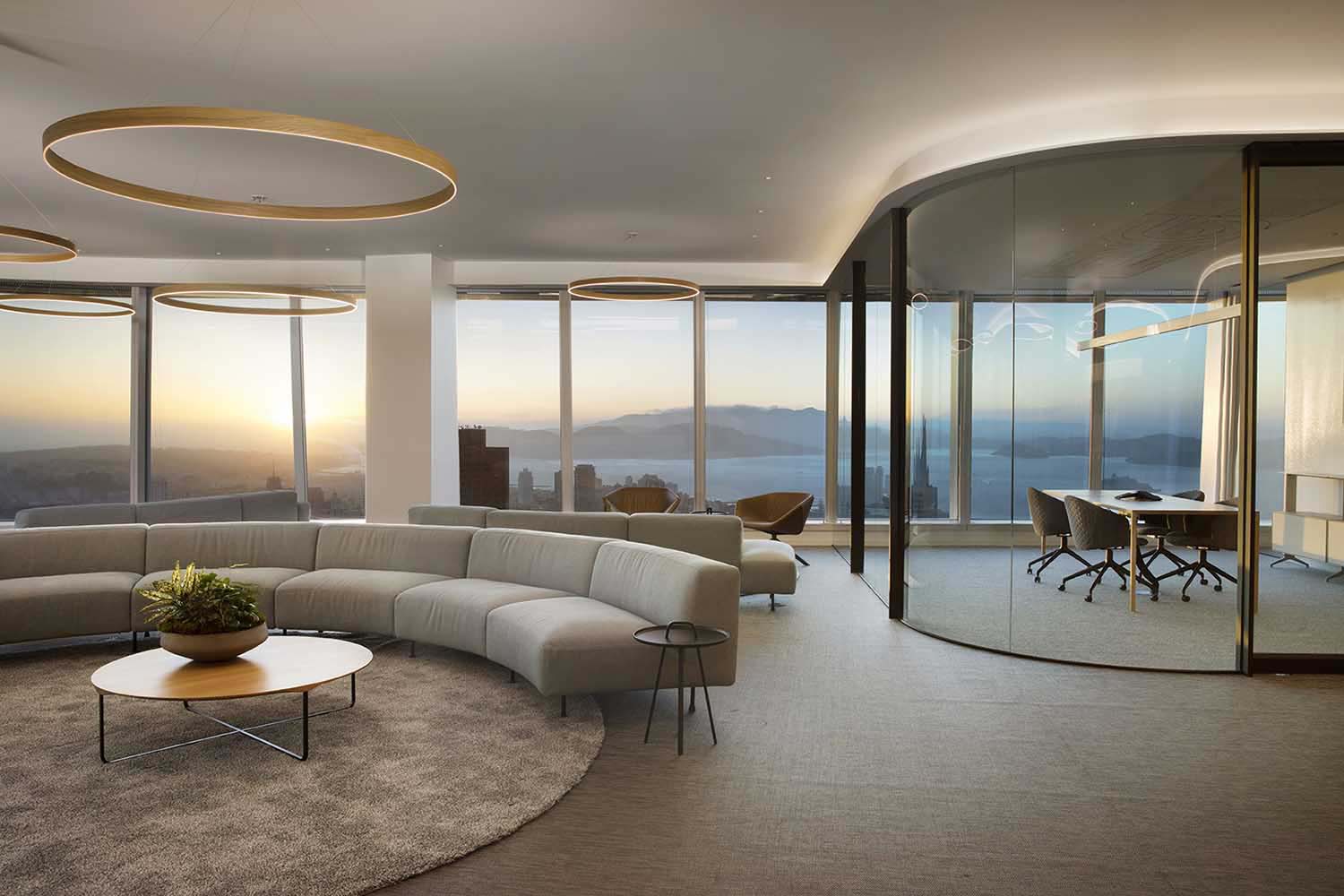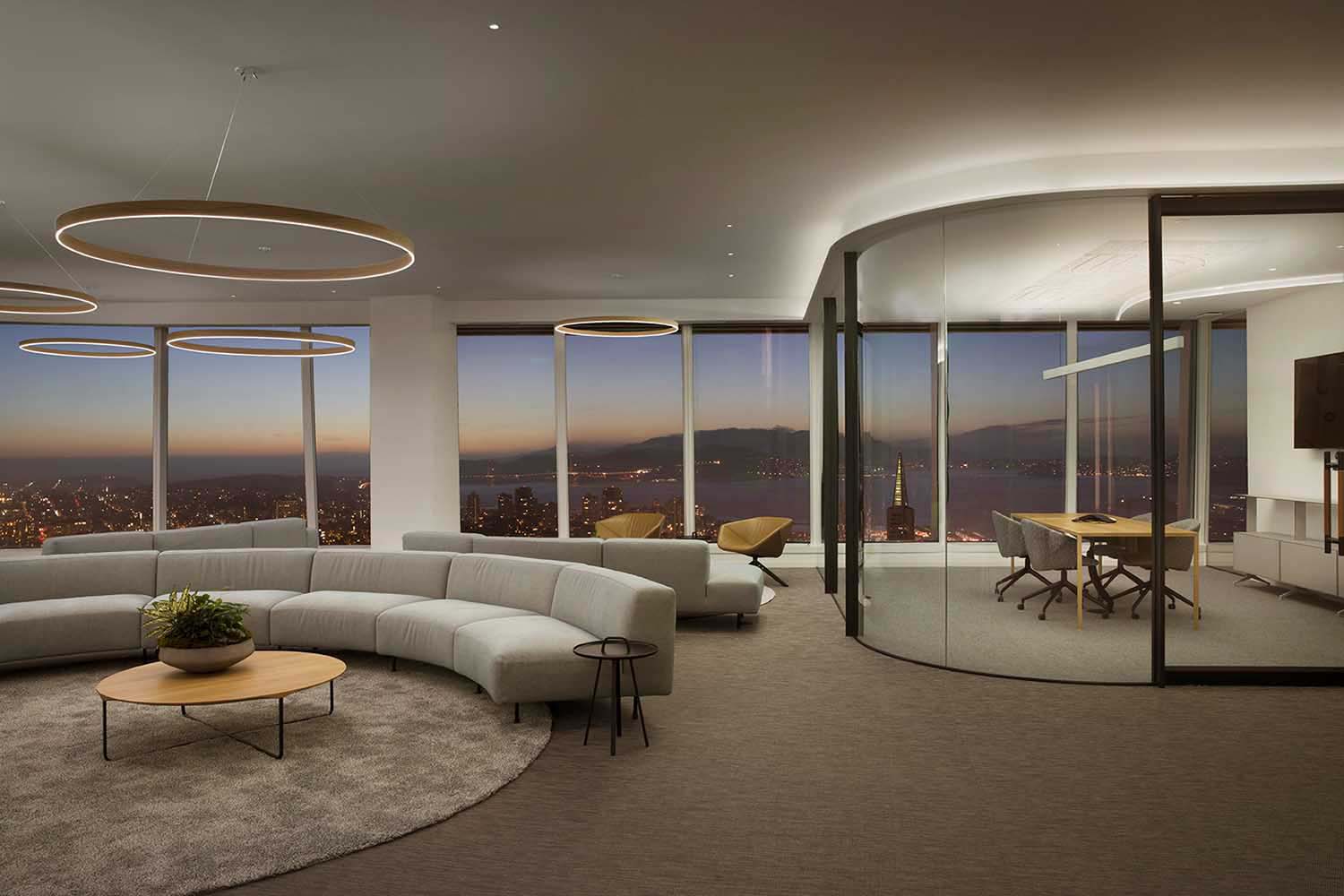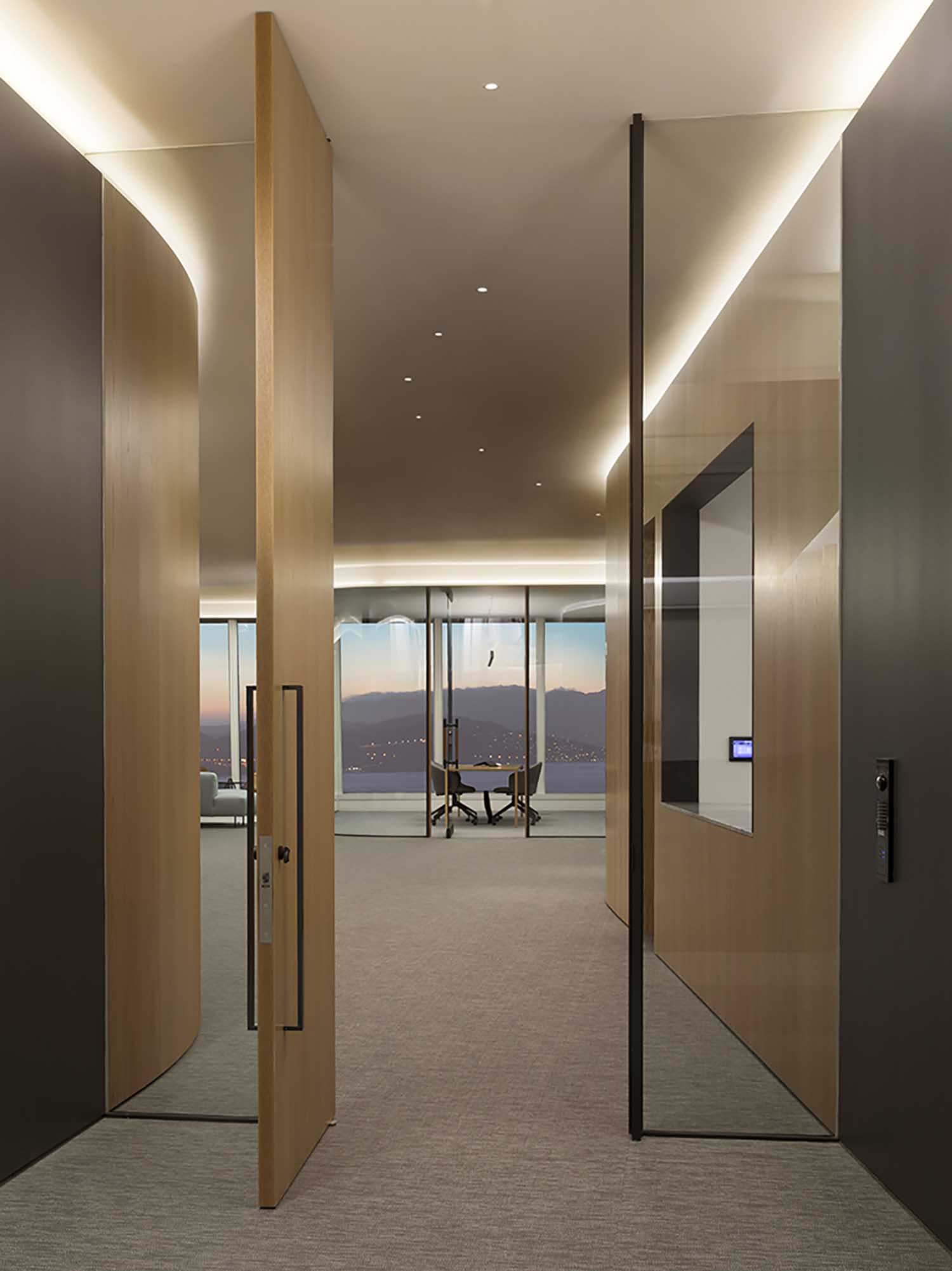 The living room area features curved sofas that create cozy spaces for meetings and relaxation. Overhead, ringed light fixtures mimic the curved seating areas below, while round coffee and side tables complete the scene. The large conference room, with three glass walls, stands as a prominent feature of the office's perimeter, reinforcing the notion of the office as a home away from home.
In a thoughtful design approach, the space flows from open gathering areas to private retreats, maintaining casual public lounges that are accessible to all employees and clients, promoting a sense of inclusivity and community.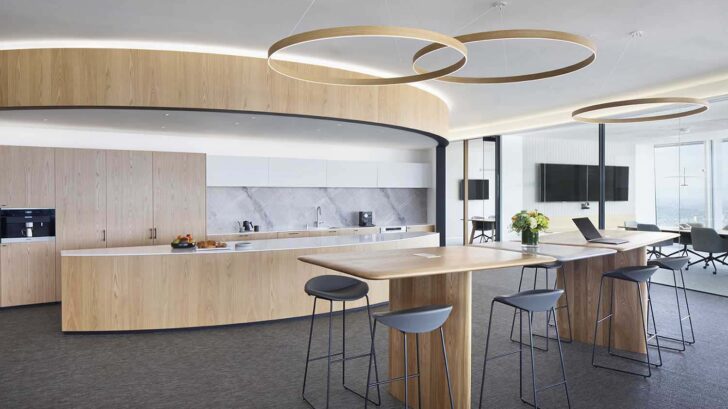 Project information
Architecture and Interiors: Feldman Architecture
Contractor: Skyline Construction
MEP: WSP
AV Consultant: MWA & Creation Networks
Lighting: Pritchard Peck Lighting
Code Consultant: ARS
Property Management: Boston Properties
Construction Management: Whiteside Management
Furniture, Fixtures, & Equipment: CRI & jak-w
Photography: Paul Dyer