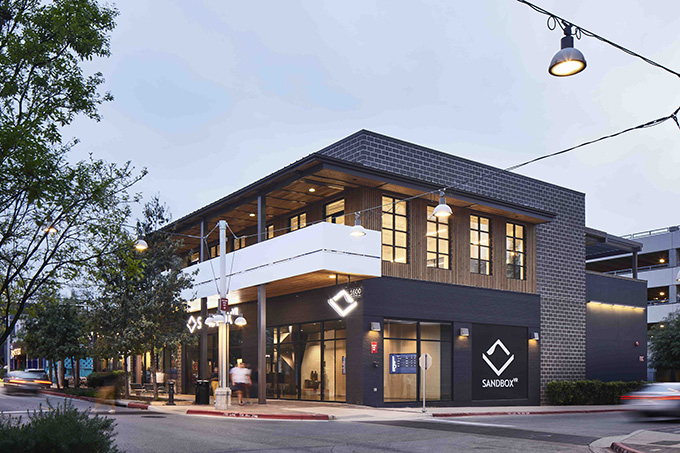 Mark Odom Studio have completed a new office design in Austin's bustling mixed-use/multi-family, business, retail, plaza- Domain NORTHSIDE. The creative office space fills a niche and demand for boutique/dedicated office spaces in the wake of Covid-19 – limiting interaction with a singular entrance, stairwell, elevator and balconies while still connecting to the environment and bustling activity of the plaza below. Discover more after the jump.
From the architects: Called W4, this recently completed creative work space at Austin's bustling mixed-use shopping plaza, Domain NORTHSIDE, was designed by Austin architecture firm, Mark Odom Studio (known for Bumble's stunning Austin HQ and several Torchy Taco's trendy restaurants). The open floor concept office space was developed by Northwood Retail, a privately-held, global real estate investment and management firm. The 4,439 SF build out completed construction in March of 2020. The capacious top floor office space features 1,275 SF of outdoor recreation area that includes a front and back balcony with views to the bustling Domain shops and restaurants on Rock Rose Avenue below. The openness to the outdoors was imagined for the future tenants to be part of the daily life and buzz on the prominent corridor in The Domain complex.
Originally, this was a shell building that did not include a second floor. The design team was tasked with adding a second floor inside the existing volume in order to maximize the use of the existing space. "We were fortunate to have the original structural engineer on our team which was very helpful from the beginning. The original shell building did not have egress stairs or an elevator, which needed to be included in the design in order to provide access to the second floor creative office," says project lead, Braulio Hurtado Jr., Mark Odom Studio. The bottom floor already housed the virtual reality company, Sandbox.
Mark Odom Studio was able to make this a unique space – the elevator core is covered in a pine comb siding and a mixture of different glazed and matte tiles were used in key areas – such as the bathroom washroom area and the break room area. Other features include unisex bathroom stalls and washroom area offering a unique feature in this creative office space. The office was designed and built with the well-being of its inhabitants in mind. A common practice Mark Odom Studio applies when designing office structures. The space is naturally lit on all sides with an open floor plan focus and access to the outside. Natural light from floor to ceiling windows and additional sky lights were added. "Bringing natural light into the space was one of the most important elements. Views are framed by large windows and the openness to the outdoors allows the users to experience the busy streetscape, fresh air and sunlight," says Hurtado.
The creative office space at W4 also fits a niche and demand for boutique office space with its own entrance, elevator bay, and private balconies. "One thing we are seeing from a leasing standpoint is that tenants are looking for these types of boutique offices in this new environment. There is an appeal for dedicated office space so that they do not have to share with other tenant — no shared elevators, lobbies, stairwells, restrooms. All these factors reduce the possible interactions people may have and helps reduce transmission," says Ryan Muscott, Development Manager, Northwood Retail.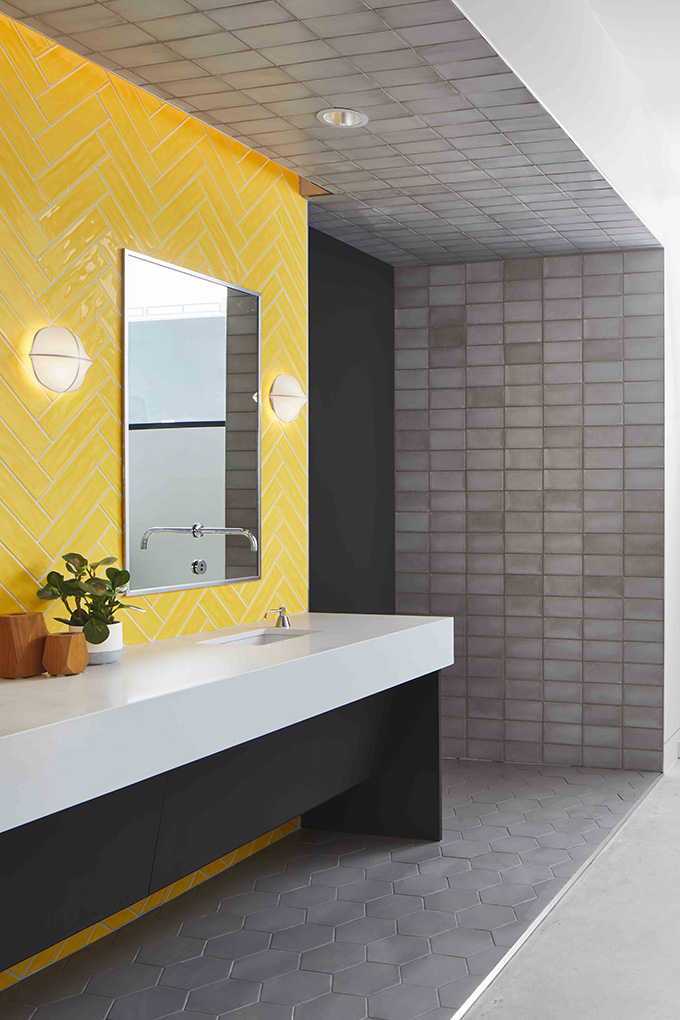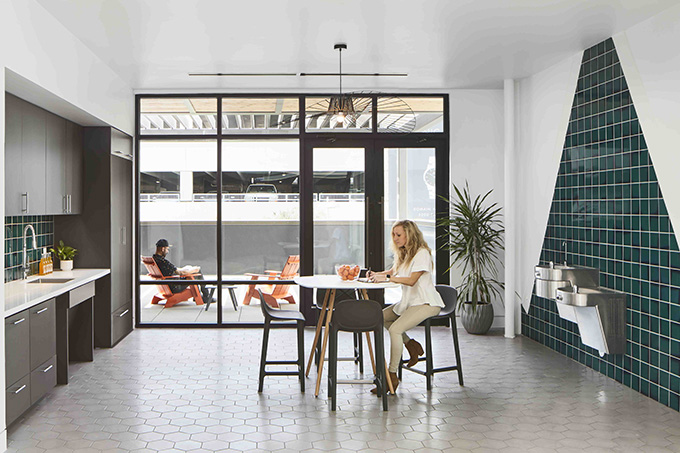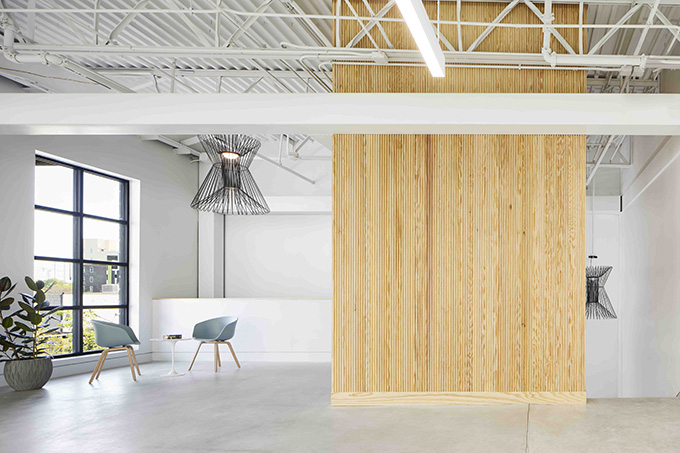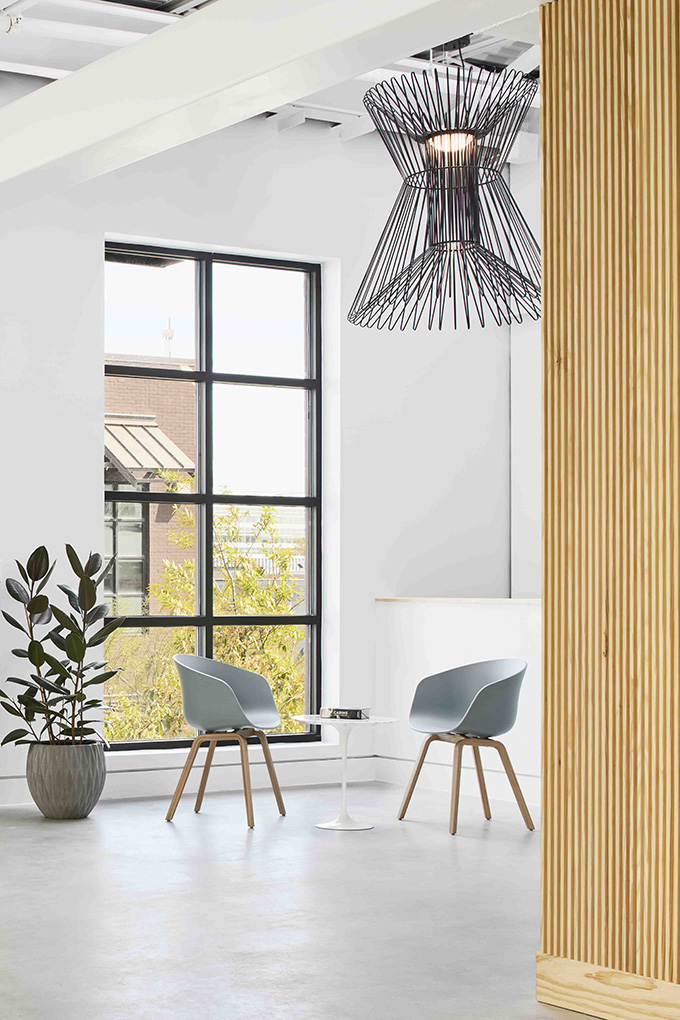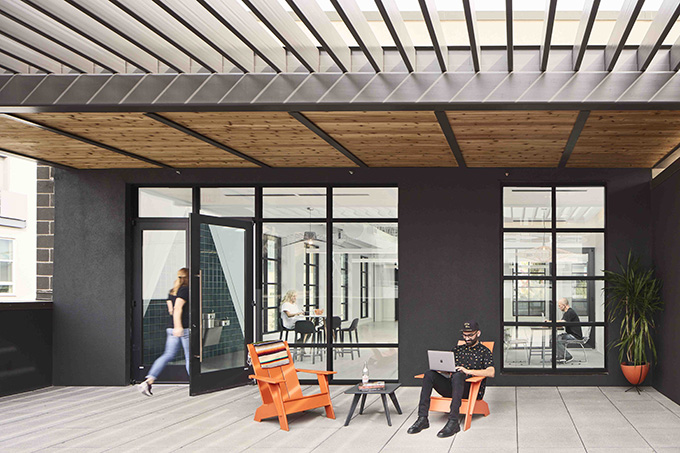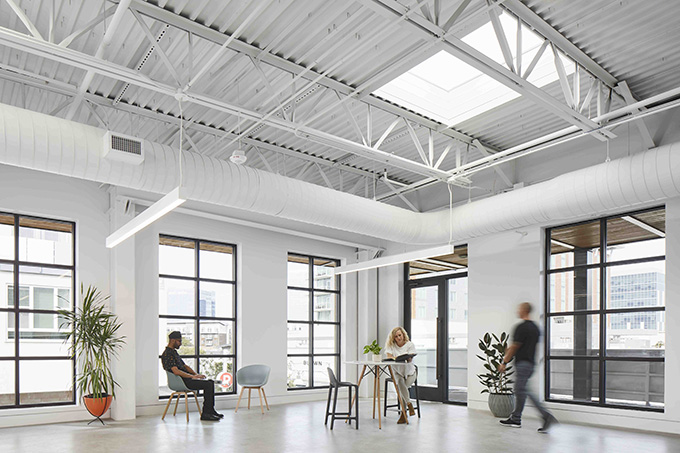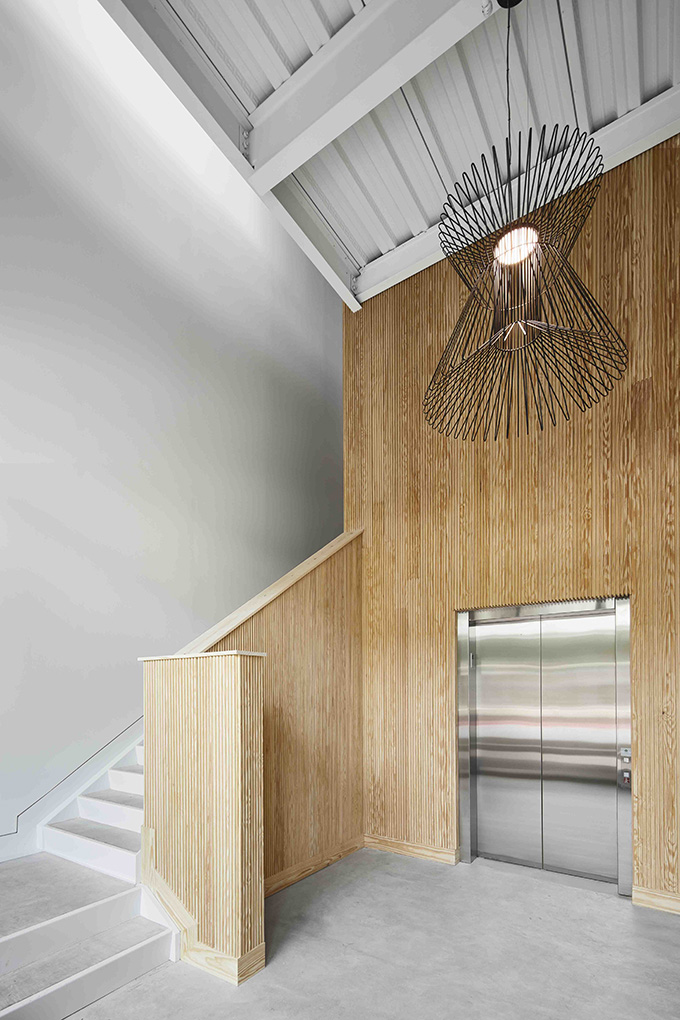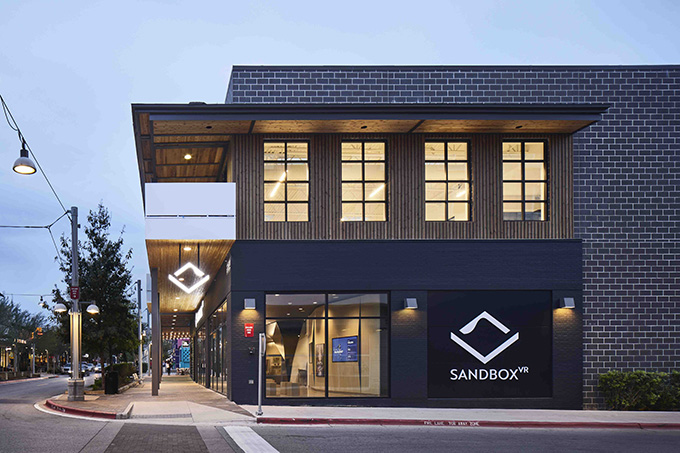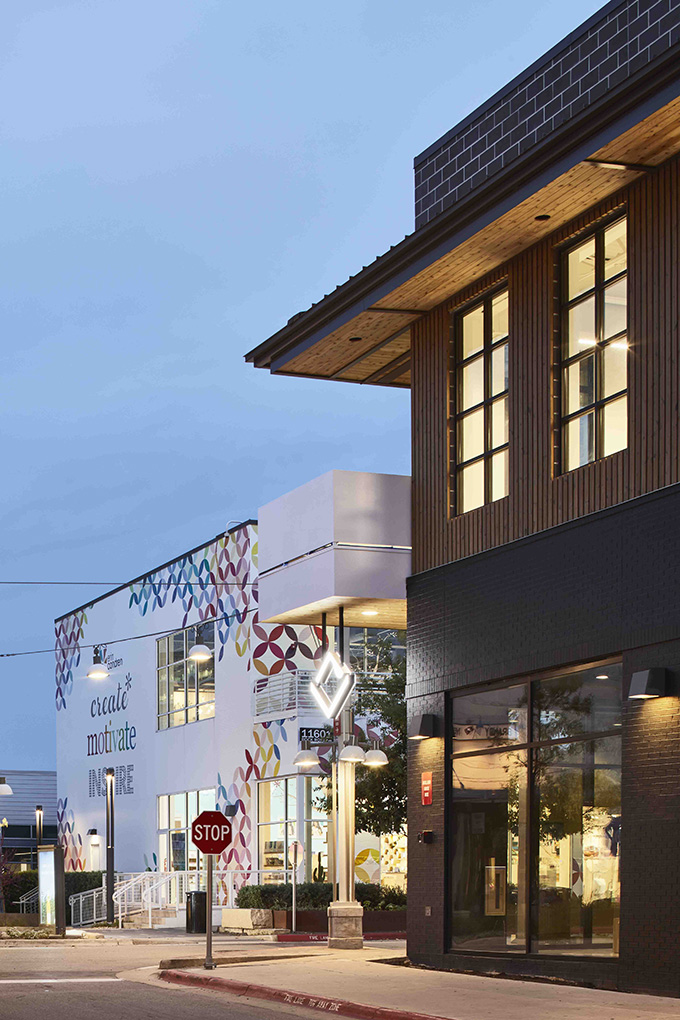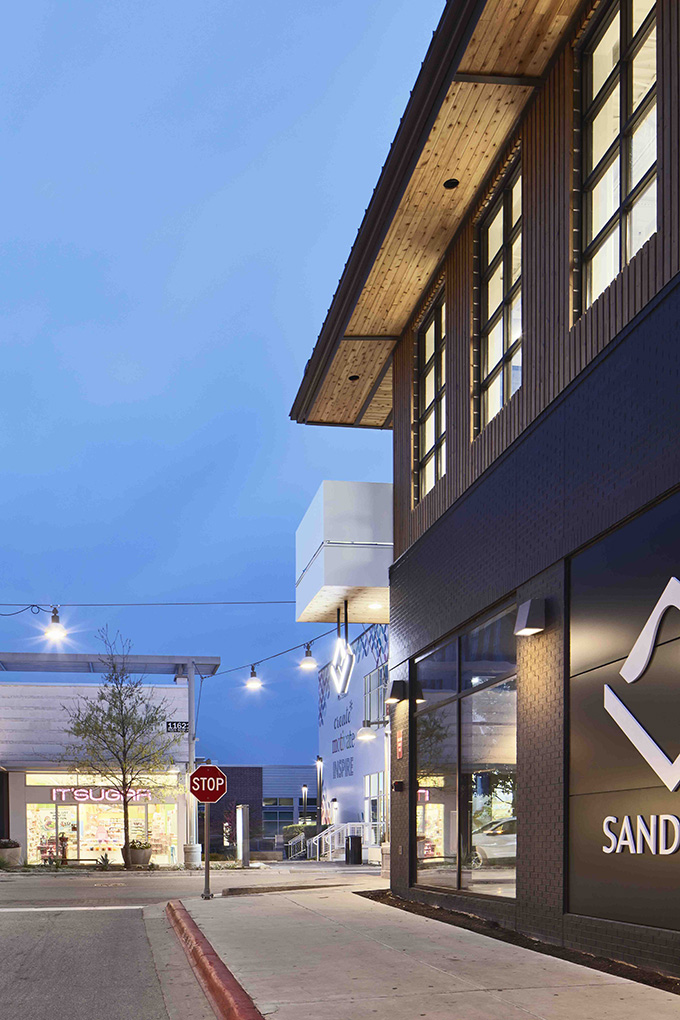 Project credits:
Photos: Andrea Calo
Developer: Northwood Retail
Builder: Capital Constructors Group
MEP Engineer: Mint Engineering
Structural Engineer: Cardno
Waterproofing Consultant: Acton Partners
Outdoor furnishing provided by Design Within Reach
Find more projects by Mark Odom Studio: markodomstudio.com