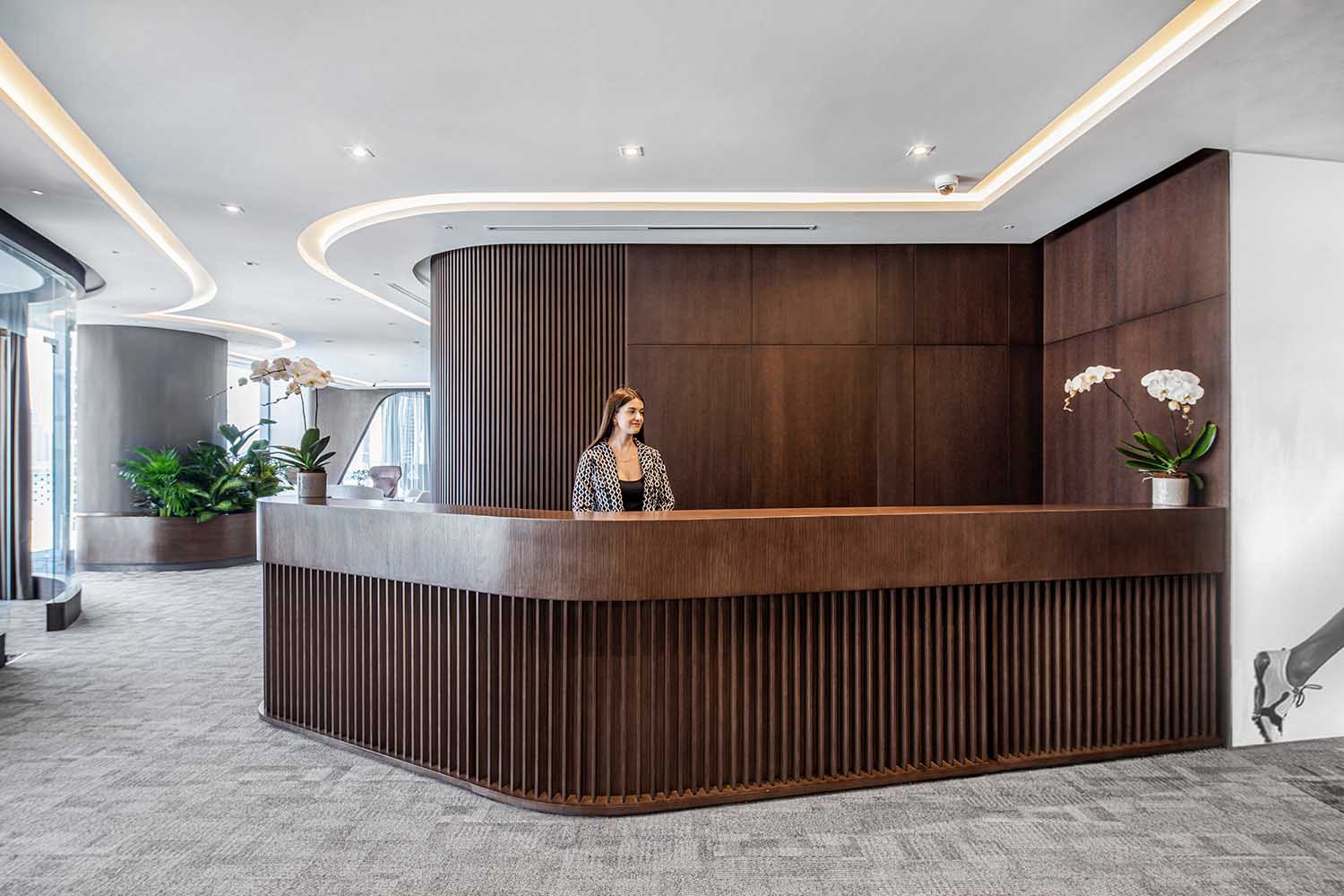 ZIKZAK Architects designed this innovative office space for a tech company that was inspired by the exterior of the business center where it is located – Opus by Ominyat is a world-famous Dubai building. The luxurious office has already been built, and employees are being relocated.
"We set out to convey the context of the building's exterior, its gloss and status in the interior. It was important that the impression of the building from the outside was not lost, but on the contrary, was further enhanced in the interior of the office. We chose the atmosphere of a luxury yacht as a reference and interpreted this mood in the implementation,"
says project manager Liliia Tsymbal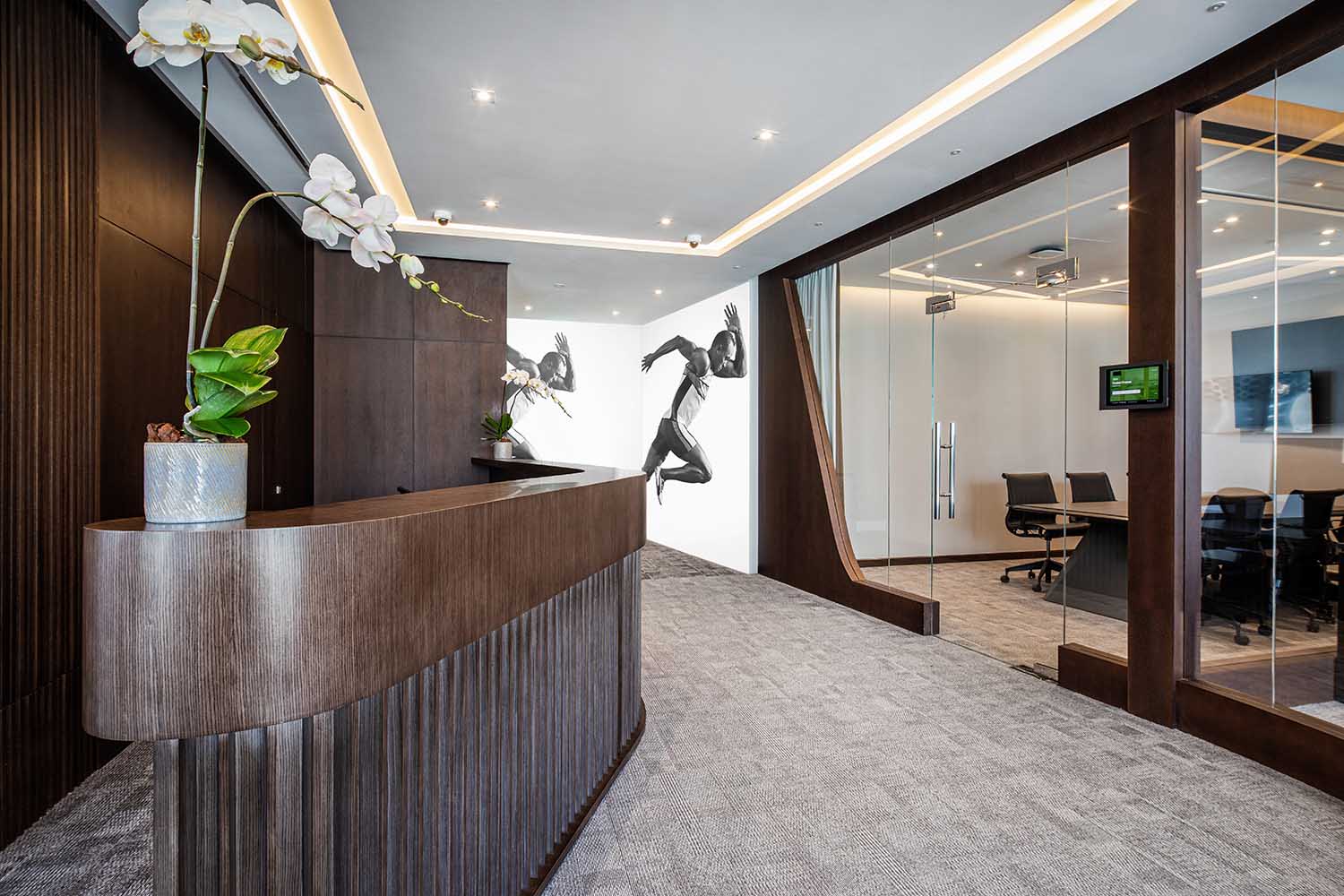 The LED screens at the entrance, which transition into the projection on the walls, are the inside of the office's most remarkable feature. The visitor has a wow impact as a result of his immediate interaction with the image. Football player from the virtual world welcomes the visitor and shows him further into the office.
A fully open workstation, the tech-office in Dubai is furnished with fine and classic materials and pleasant natural tones.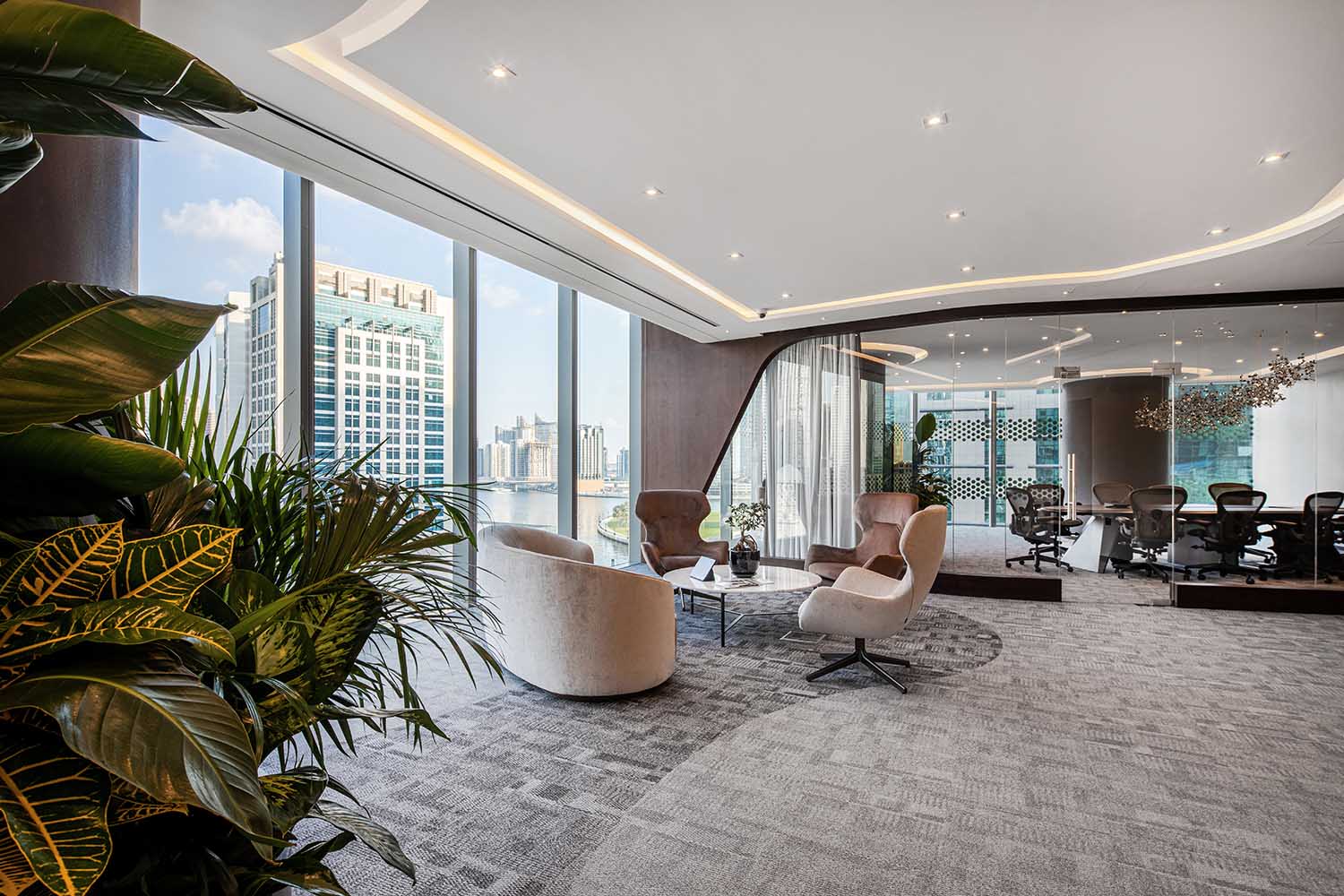 Meeting rooms, a sizable collaborative area, and a conference room are ergonomically separated from one another in the space. For relaxed work, the office also offers large, contemporary lounges. The team can meet with important clients and partners here.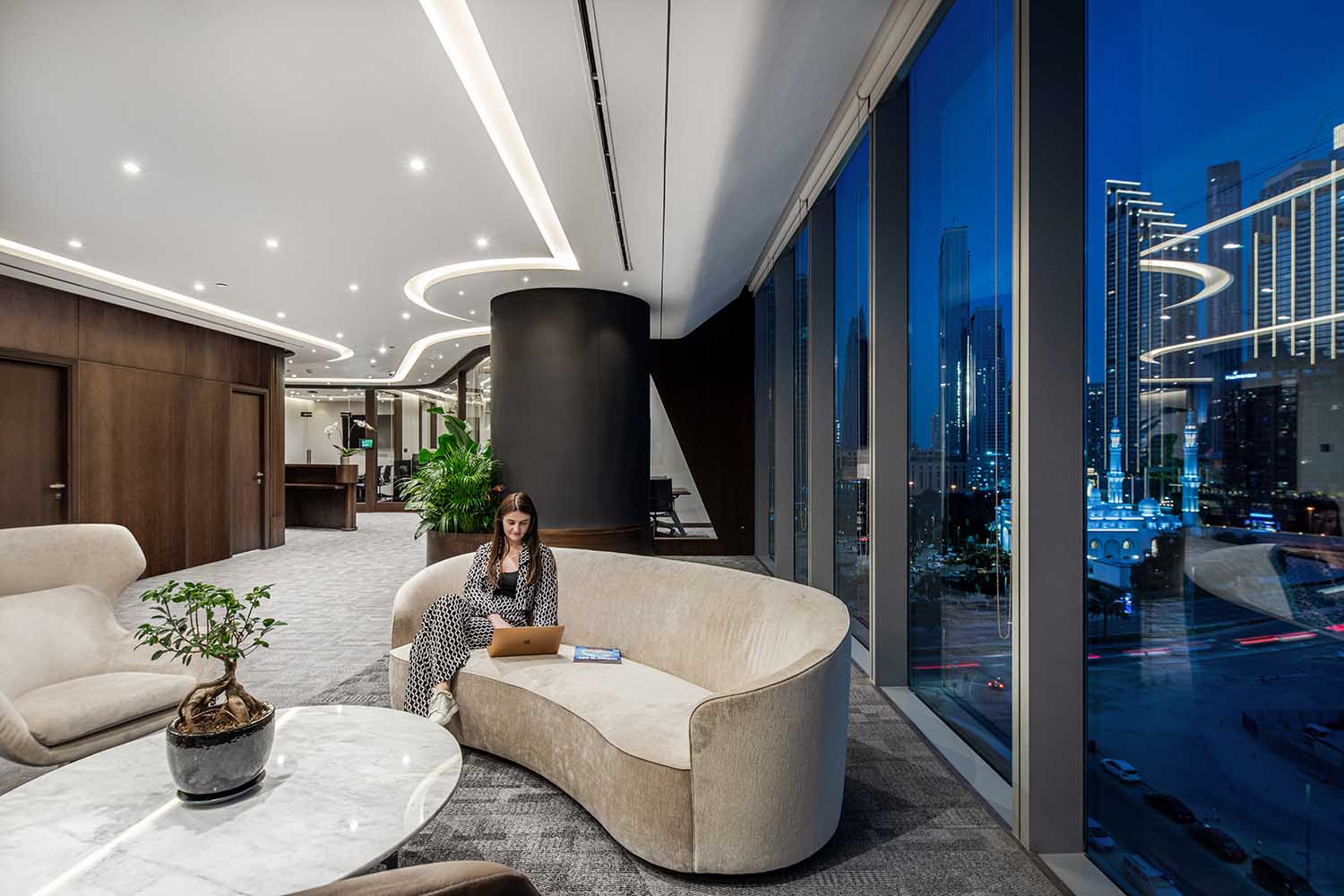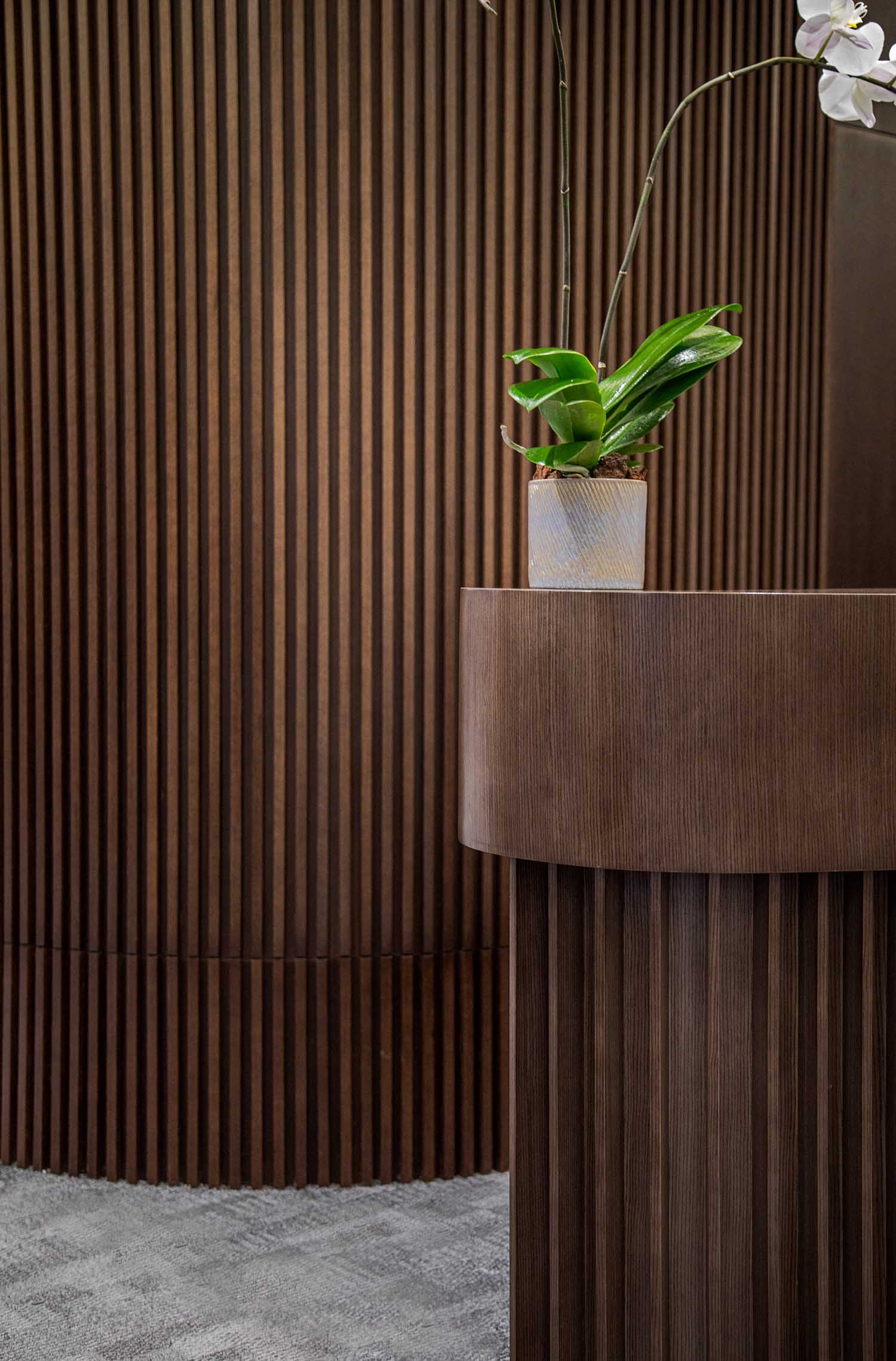 The office's design highlights the company's status, exudes a unique, modern, exquisite flair, and grabs visitors' attention and memories. Premium wood, gilded decorative accents, and opulent upholstered furniture all give the interior a hint of a luxury yacht. Glass components and curved curves, which resemble the gentle waves of the sea, also serve as inspiration for the secular cruise ambience. The area is filled with pots that are filled with lush plants, creating the impression of an oasis close to the seashore.
Project information
Project name: Office in Dubai
Architecture firm: ZIKZAK Architects
Project team: L. Tsymbal, N. Zykh, T. Zykh, I. Yashin, Y. Karakozov, S.Haivoronsky
Principal architect: Liliia Tsymbal
Design team: I. Yashin, Y. Karakozov, S.Haivoronsky
Project location: Dubai, Opus by Ominyat
Built area: 84 300 sq m
Site area: 288 sq m
Interior design: ZIKZAK Architects
Design year: 2021
Completion year: 2022
Client: International IT company
Photographer: Yasser Ibrahim