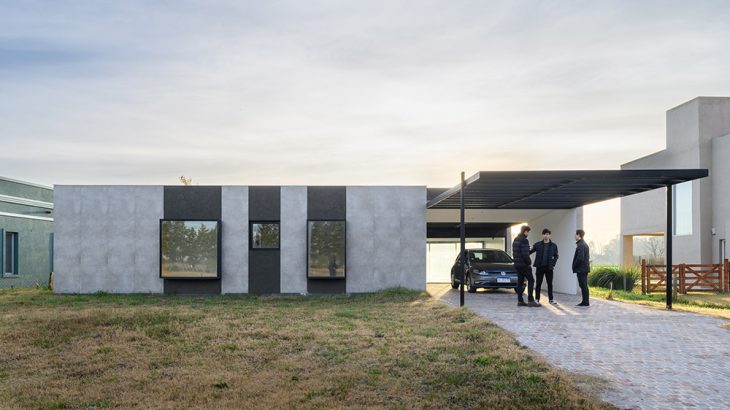 además arquitectura recently completed works on this stunning private residence in Canning, Buenos Aires, Argentina. This house, which was inspired by the 1950s Californian domestic experience, is resolved using a modular structure that acts as an envelope. The skin, a standardized and industrially produced covering, was indicating the rhythm of full and empty.One floor serves as the solution to the dwelling. The lot's proportions and dimensions made it easier to create an inner, personal access space that also allows cross ventilation to the wider open space.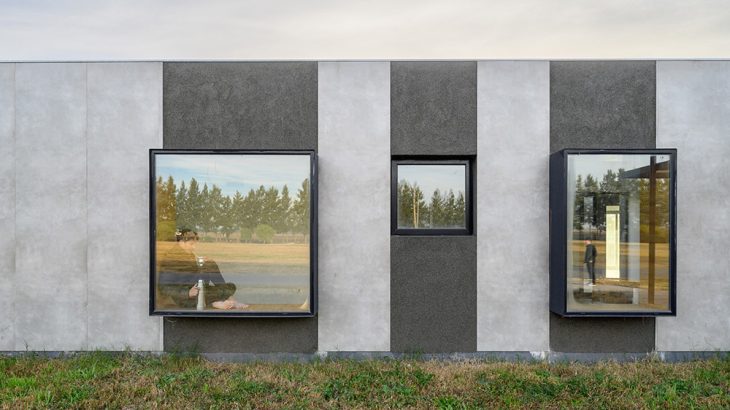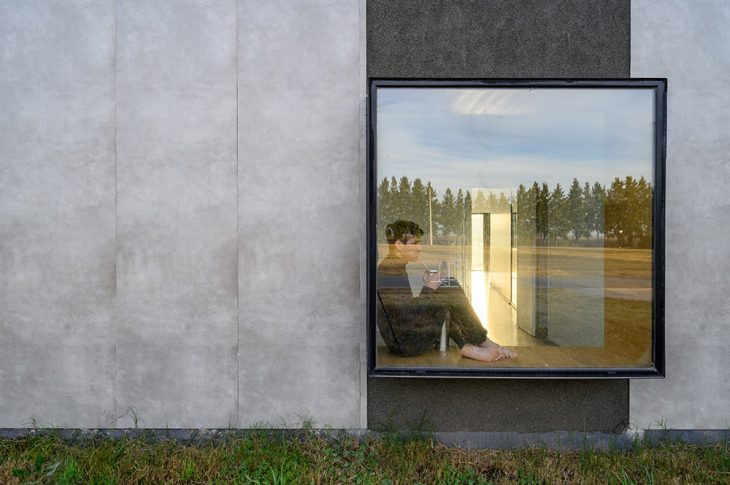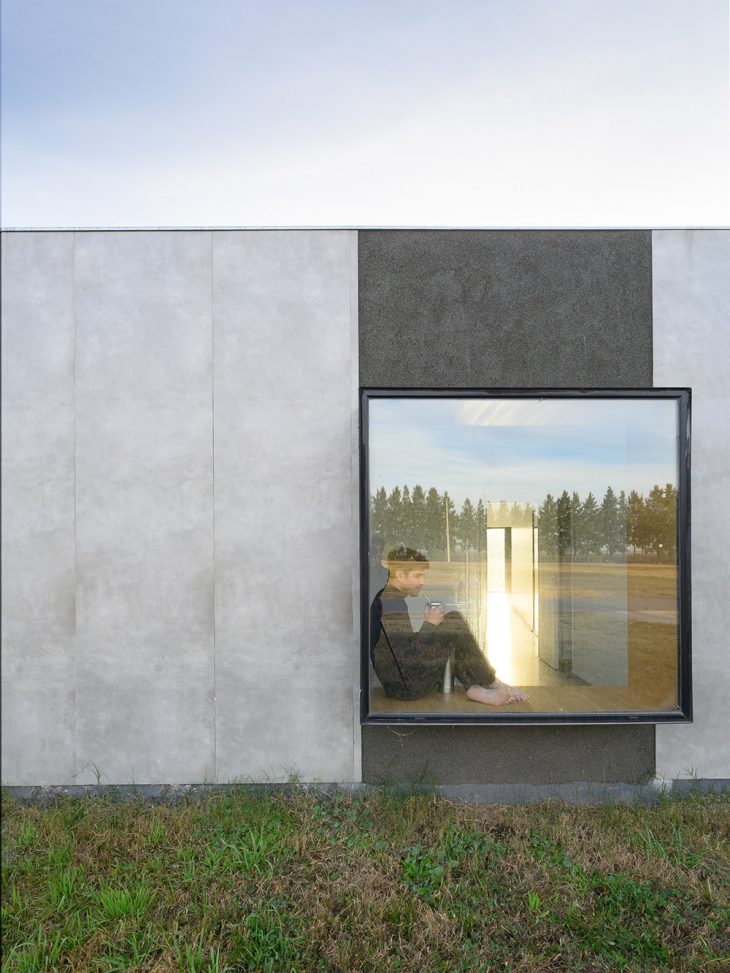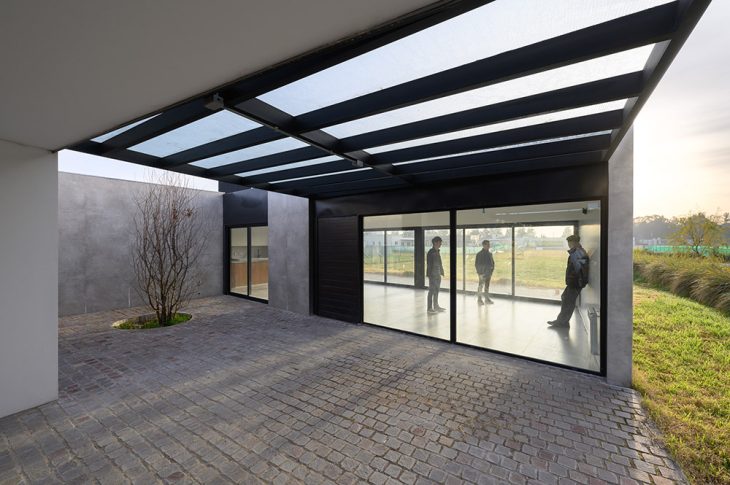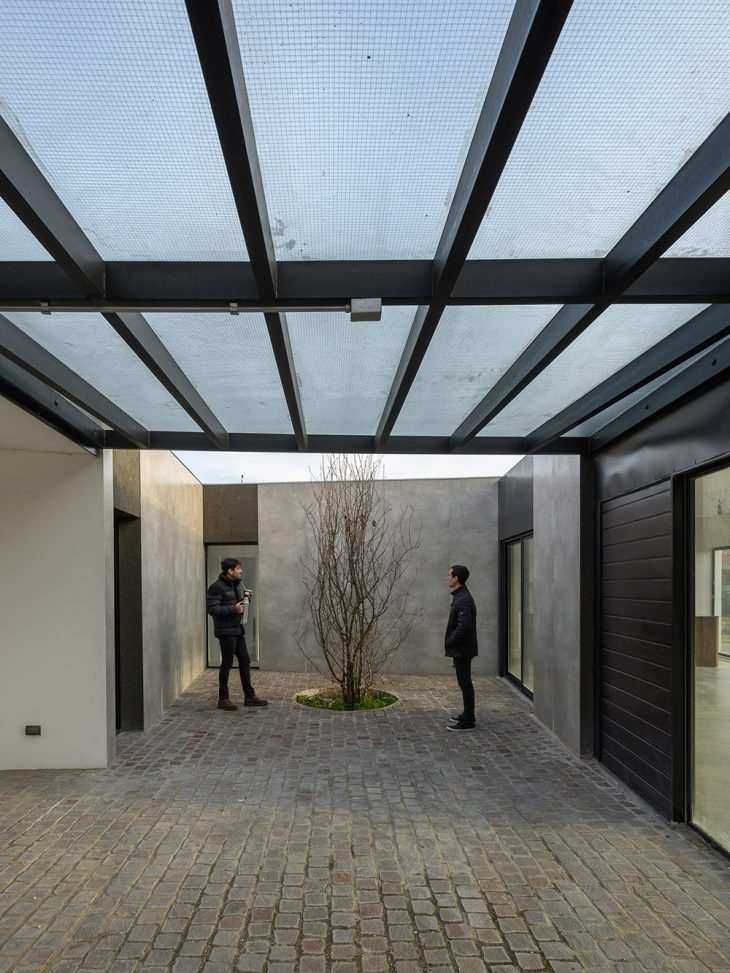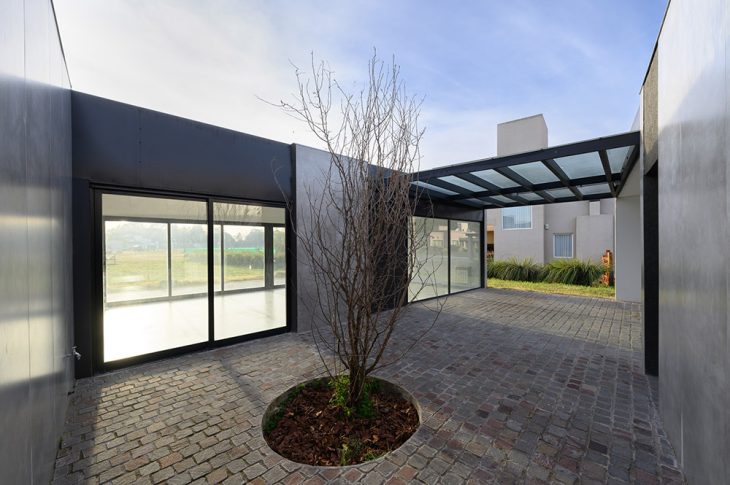 The most public space, including the living room, dining room, and kitchen, is resolved toward the quieter section of the building, facing North and in relation to a sizable space of its own. The three bedrooms are sorted out when one turns to the front and circles the inside terrace.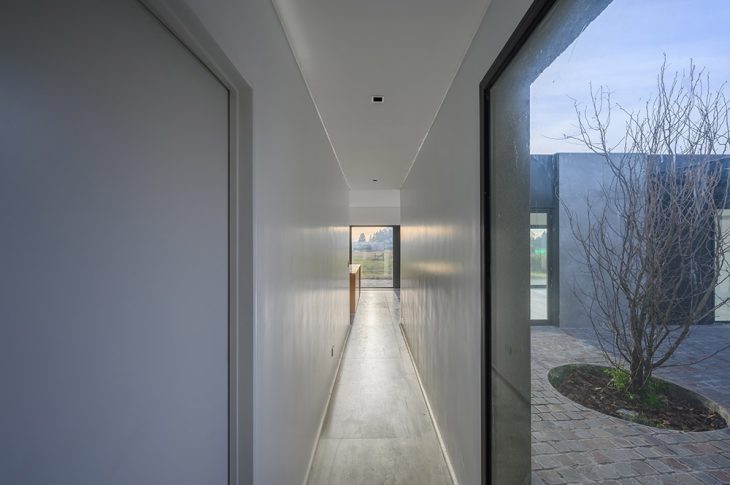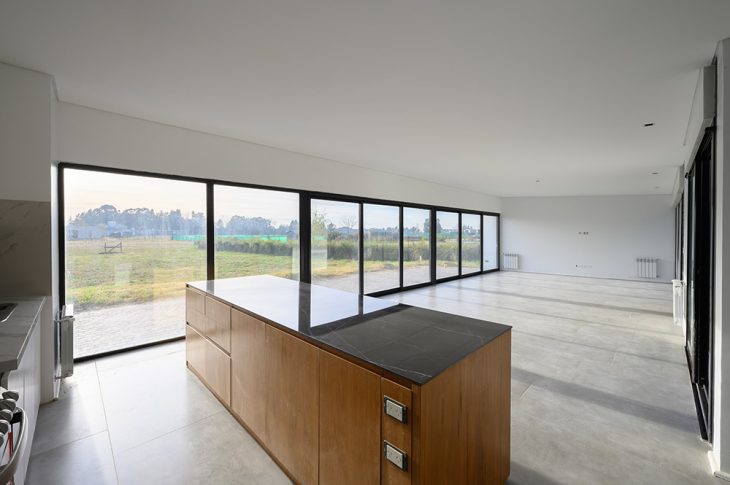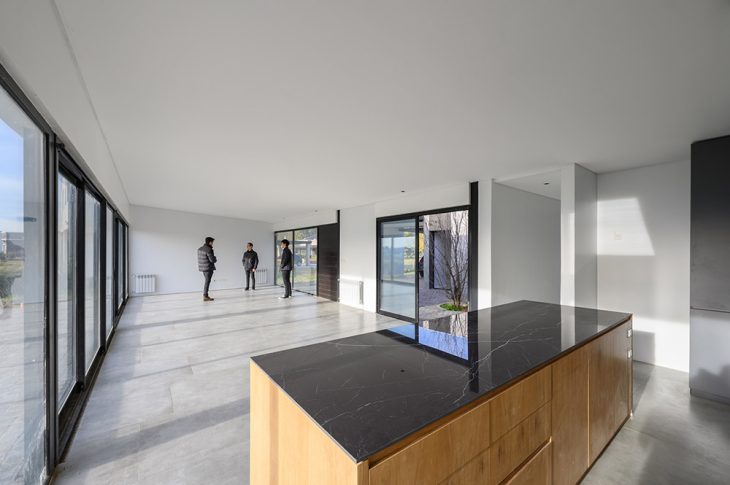 The ironwork and the large-format gray porcelain tiling give the house a delicate and uncomplicated appearance. The major characteristics of this house, which is offered as a primarily practical dwelling system, are austerity and material cleanliness.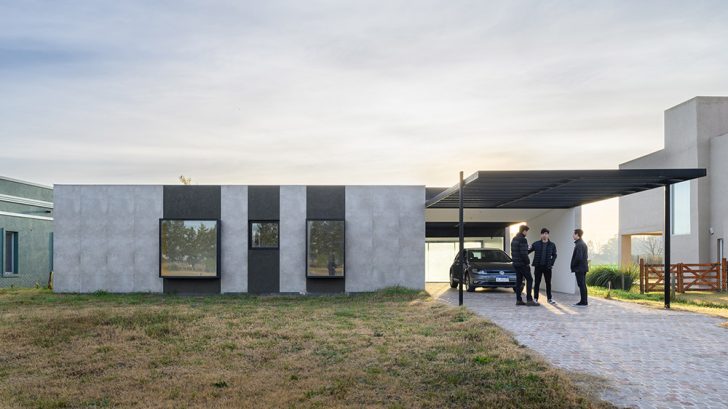 Project Name: Alba I
Office of Architecture: demás arquitectura – www.ademasarquitectura.com
Country of the Office: Argentina
Construction completion year: 2022
Constructed area: 145 m2
Location: Canning, Buenos Aires, Argentina