Mountford Architects redesigned this midcentury modern single-family residencesituated in Perth, Australia. Take a look at the complete story after the jump.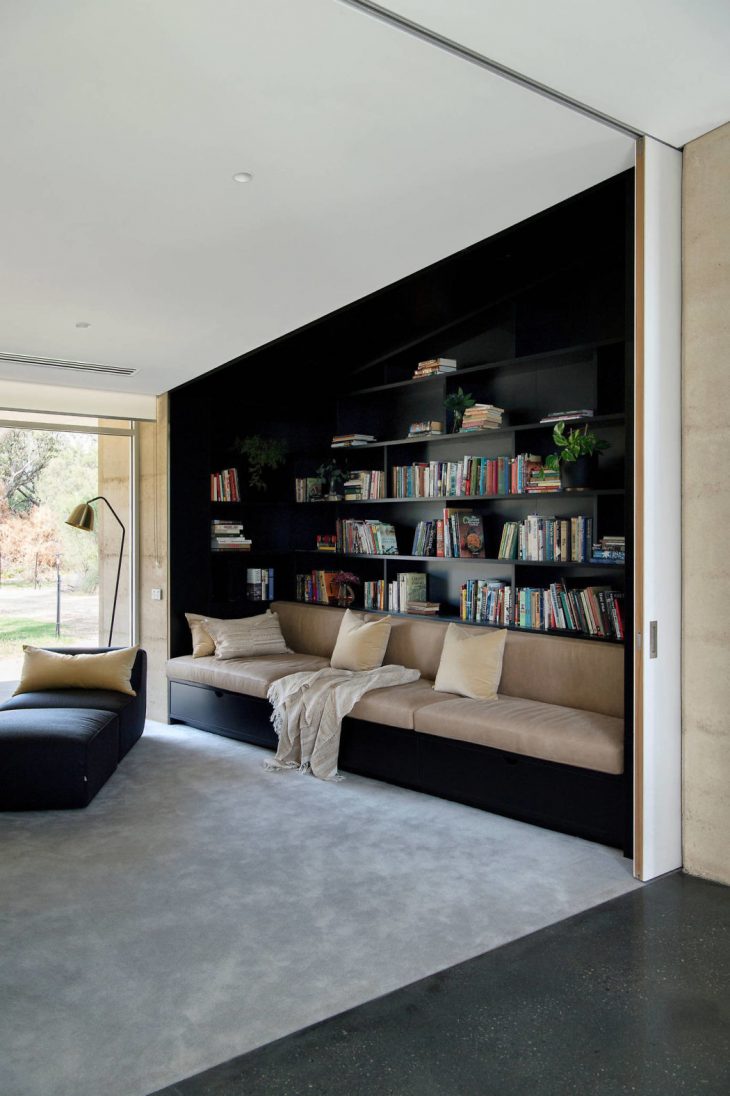 From the architects: The home was commissioned by a florist and an engineer. Sited near bushland on a broad expanse of the Swan River Basin, the design transplants the functional geometry of the European farm quadrangle to the new house while still enjoying its West Australian bush setting. The fourth side of the quadrangle, traditionally a building housing farm machinery, has been replaced instead by a row-planted picking garden designed for the owner by landscape architect Realm Studios.
The house comprises of strong forms hewn from the local limestone. Inside, the inhabitants will enjoy long sight lines and views framed around the 300+ year old paper bark trees. The interior spaces are set up to reflect the play of light and shadow and abstractions of the West Australian bush as the sun's arc projects them across interior walls.
This home has been thoughtfully designed to provide well considered, well appointed shelter to accommodate the owners' rural lifestyle.
Find more projects by Mountford Architects: marchitects.com.au