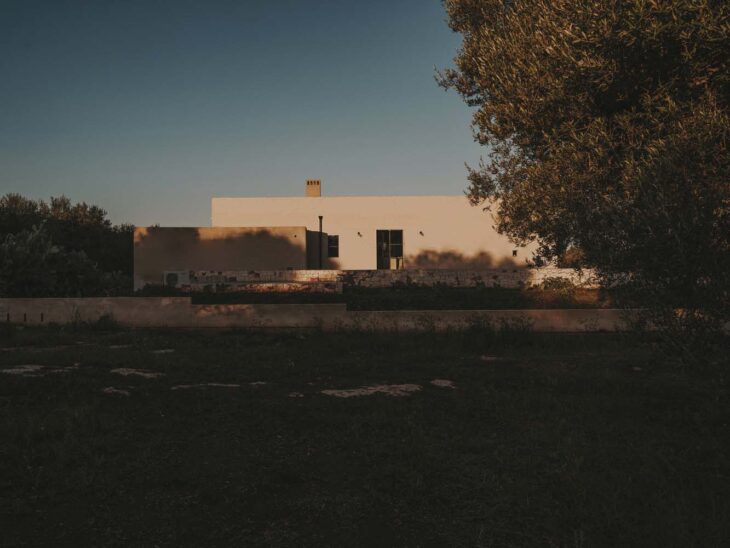 Studio Andrew Trotter has recently completed this stunning residence in Puglia, Italy. The design is a large departure from the white vaulted buildings, so typical of Puglia.
In order to take advantage of the elevated location and to get the greatest views of the sea, which is nearby, the home was situated at the southern boundary. The home's east-west orientation and views of both the north and the south make it ideal in both the winter and the summer. The client placed a great priority on the outside summer living and the connection to the surrounding nature because the house will be used by the family and rented out.
We looked to the villas of the coast, with their grand colonnades, and the walls that were painted with an earthy tone using lime wash made by a local artisan, as they would have done in the past centuries.
The spacious veranda, which is covered in heavy cane and has a souk-like feel reminiscent of Marrakech, provides plenty of shade from the midsummer sun and is the ideal location to unwind, enjoy lunch, or take an afternoon nap. As you walk into the property, you get the impression that it's a villa perched proudly on a hill above its walled terraces. a statement in terms of architecture that puts simplicity first.
The large open areas inside are surrounded by windows to take in the views and let the winter sun in and warm the house, so there isn't much need for air conditioning. Inside, built-in furnishings and locally sourced antiques are used to design the rooms in a warm, earthy style. There is a sense of tranquility and lightness in the air.
The kitchen's layout includes a huge island with a custom-made terrazzo top made by a local artisan, as well as various storage niches. The sinks in the bathrooms were custom-built and made in the area by the Studio. Cocciopesto was utilized to cover the damp regions.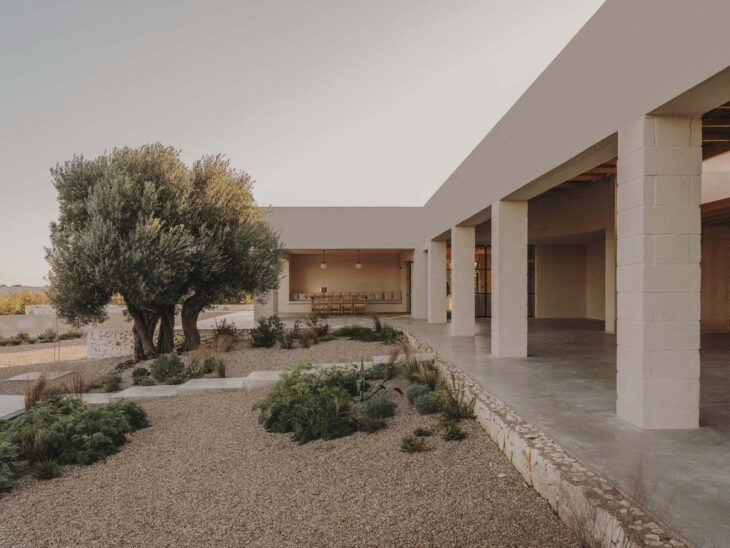 The local sandstone known as Tufo was used to construct the house. The entire interior of the house was covered with a lovely green and yellow limestone, and the interior and external walls were painted with a fully natural powdery pink lime wash.
Vintage furniture from local markets, stores like Le Icone, La Mercanteria, and Nicola Fasano, as well as items from labels like Frama, DCW éditions, Lumina, and Bongio have been used to furnish and style the interiors.
Architects: Studio Andrew Trotter
Year: 2022
Photographs: Salva López
Manufacturers: DCW EDITIONS, Frama
Country: Italy
Discover more projects by Studio Andrew Trotter: