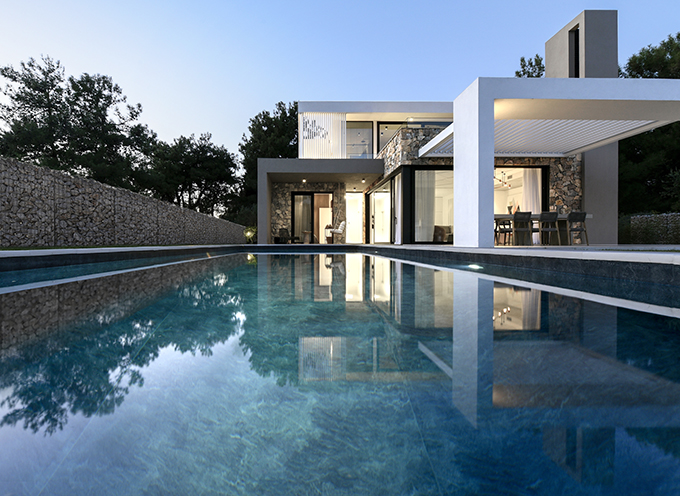 A swimming pool is one of the greatest additions to any home. It can quickly become the center of attraction for any backyard party and can be of great help in hot summer days.
The reasons for installing a swimming pool are abounding. It adds great value to your house, it can be a place where your family and friends can relax, as well as provide you with an at-home mean to exercise. Doing some laps in a torrid summer day can be just what you need to feel refreshed and energized. Not to mention the luxurious feel it can give your back yard.
But choosing the perfect pool to match the space and design of your house can be hard, especially when there are so many options available.
Space availability
The first thing you need to take into consideration is the space you have available for installing the pool. This will determine if you are going to need an in-ground or above the ground pool, both of them having their own unique set of advantages.
An in-ground pool is of the most popular choice, as it looks more put-together and gives out a more neat feeling. But sometimes, the space does not allow for an in-ground pool, as it is advised not to occupy more than 25% of the back yard, for both aesthetic and maintenance reasons. In this case, you can choose an above-ground pool, equally as appealing and practical as an in-ground one. It can be customized to fit the area you need and it can easily be incorporated into the house design or landscape.
If you like doing laps and plan on installing a pool for that, keep in mind that it has to be at least 60-feet long and 6-feet wide, to have enough space for workouts.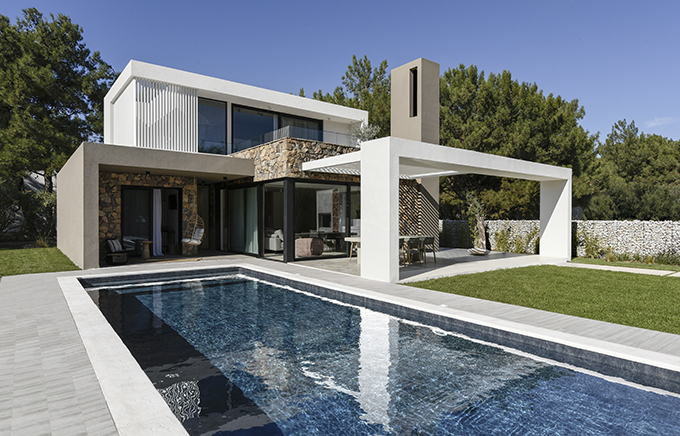 Design
When it comes to the design of the pool, there are little limitations, especially if you have a big back yard. Pool manufacturers provide many options to choose from, but you can also choose a customized one, although it can get more on the pricey side.
To choose the most appropriate style, you need to take into consideration a few factors. First of all, think about landscaping and how the pool will fit into the setting. If you already have a landscaped backyard, you need to choose a pool that compliments it, but if you are planning on redecorating the entire yard, it is better to choose the swimming pool first and design around it.
Then, think of who is going to use it and for what purpose. If there are going to be kids using the pool as well, you may want to think about an enclosed area where the water is not as deep as the rest of the pool. An L shaped pool can be perfect for this. On the other hand, if you plan on taking laps, you may want to consider a much narrower and longer option.
Budgeting
To narrow down your search, try to establish a budget before starting to shop around. Take into consideration all the costs, including materials, installing and maintenance, before making any decision.
An above-ground swimming pool, for example, can involve many costs you may not be aware of. If the ground is not properly leveled, you may need to take into consideration site-preparation costs, as well as connecting it to the electrical service, so that the pumps can filtrate the water. The pool kit starts at around $1,500, while installation usually starts at $1,000. Above-ground pools, especially rectangular ones, typically need a deck around, for structure, which can get quite pricy as well.
For in-ground pools, the cost is going to be much higher, as it requires more site preparation, as well as involving a more complex installation process. Typically, the starting price is around $30,000, provided installation goes smooth and you don't need to make any adjustments. If you add a surrounding patio area and a fence for safety, costs can get even higher.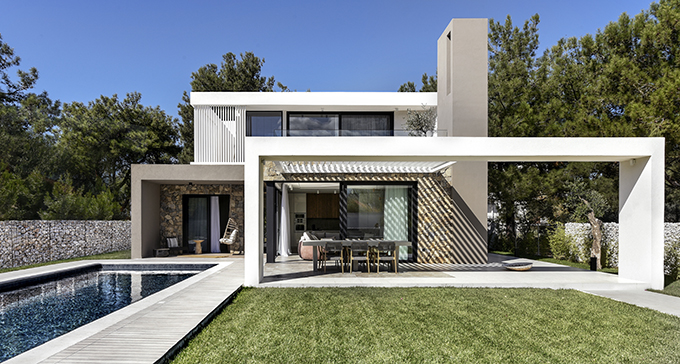 Maintenance
A common mistake for people who want to add a pool to their house is not thinking about the maintenance. There are various options to cut down on maintenance costs and time, such as choosing under-gravel filtration, which uses the same principles as an aquarium to filtrate water and keep it clean without the need to use chemicals. This is called a natural pool, as it uses a biological process to clean the water and involves flora, which is used to break down the nutrients that would otherwise feed algae.
For a traditional pool, you will need some products to help you keep the water clean. First of all, you will need pool chemicals, to treat the water, as well as a water testing kit, a vacuum and skimmers. If you plan on using the pool year-round, you may want to consider investing in a good heating system to keep the water temperature constant. Don't forget about the pool cover as well, for protecting the water and the pool from bad weather and dirt when it is not in use. For better results, you may want to consider hiring professionals to take care of the process and ensure the water is always clean and perfect for a swim.
Extra Features
After the pool is installed, you will most definitely want to consider some accessories and extra features as well. These can include slides, ladders and even a platform of the space allows it. For some pools, you can even add fountains, to give a more natural feeling.
Then, don't forget about the area around the pool. Add a few lounge chairs and umbrellas, for sunbathing, and sitting around. For extra safety, you may want to add fencing around it, especially if there are kids roaming around. The last thing you want is someone tripping and falling into the pool.
For the final touches, go crazy on accessories, such as inflatable toys, lounges and other fun stuff to play around with at the first pool party.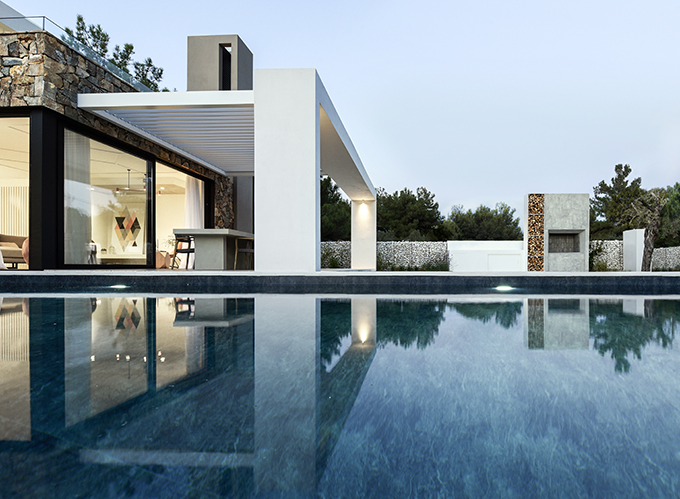 Images from Caeli Villa by Ark4lab of Architecture – See the full story here