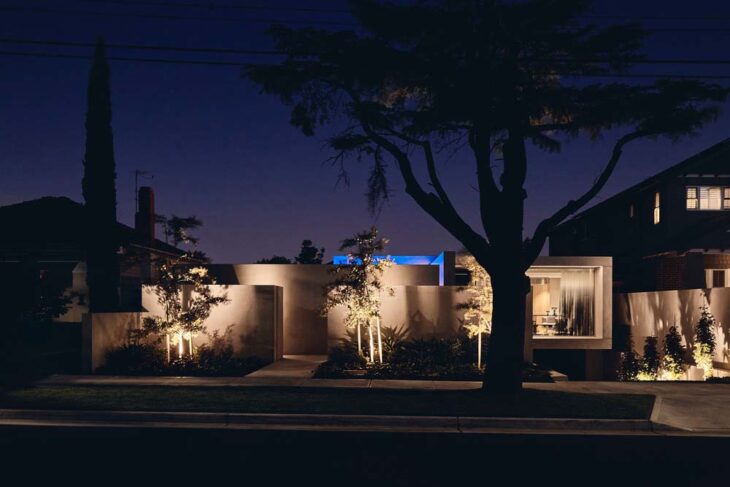 FGR Architects have recently completed works on this stunning private residence in Melbourne, Australia. The home thrives on external solitude and inside experience, following the classic Mediterranean style with a central courtyard. Designed to seem like a rectangular origami of concrete and glass, the project's goal is to create a design with a calm expression, enhanced experience, and seamless function.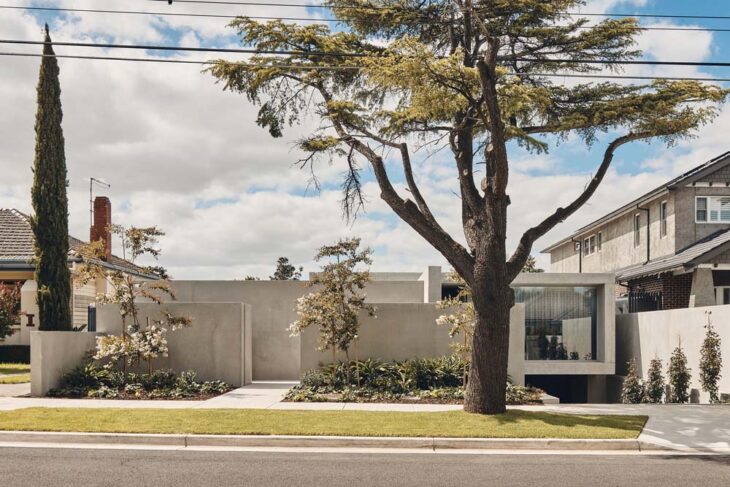 Concrete geometry and custom glass openings provide seclusion as well as visual beauty. An unobtrusive street elevation with inferred, layered proportions creates a feeling of mystery and surprise. While the perspective of the cityscape is mostly private, the interiors bloom poetically with warm materiality.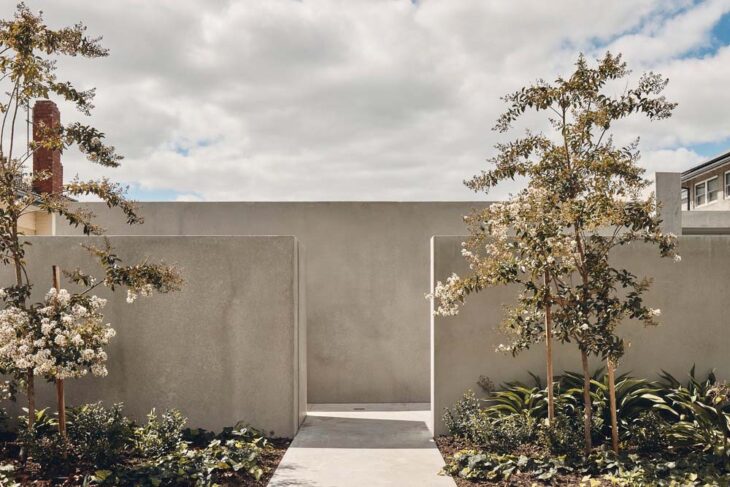 The pool is the focal point of the courtyard as an oasis. Shade and protection are provided by concrete walls and overhangs. This burnished, creamy concrete finish design vocabulary flows from the inside out, often seeming almost dazzling in its sculptural intensity.
The house features a restrained material palette, notably selected timbers and fine steel windows.
The main living spaces extend from the courtyard and provide enjoyment, whether fully exposed to the courtyard or as private areas. The Courtyard Residence provides tranquillity while still providing ample opportunity for exuberance and play.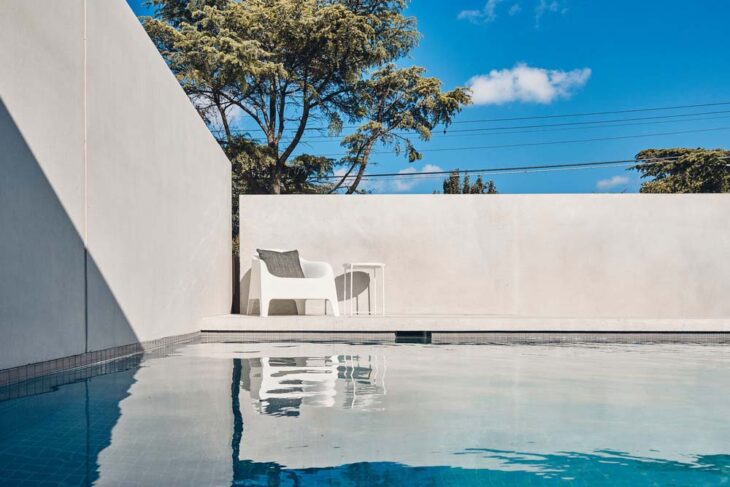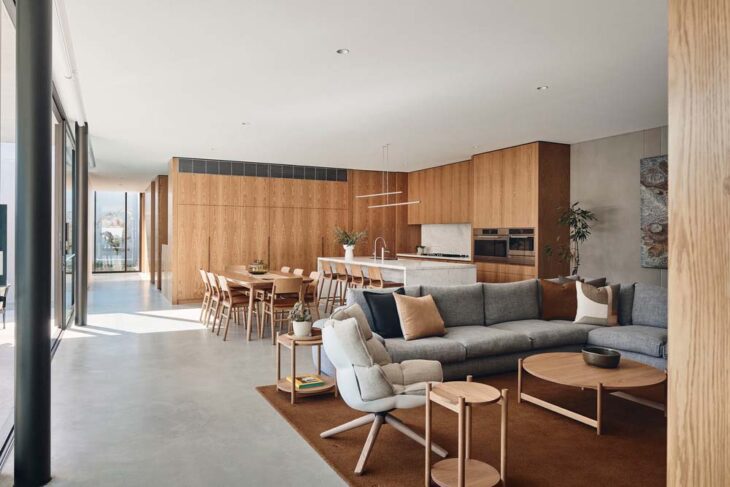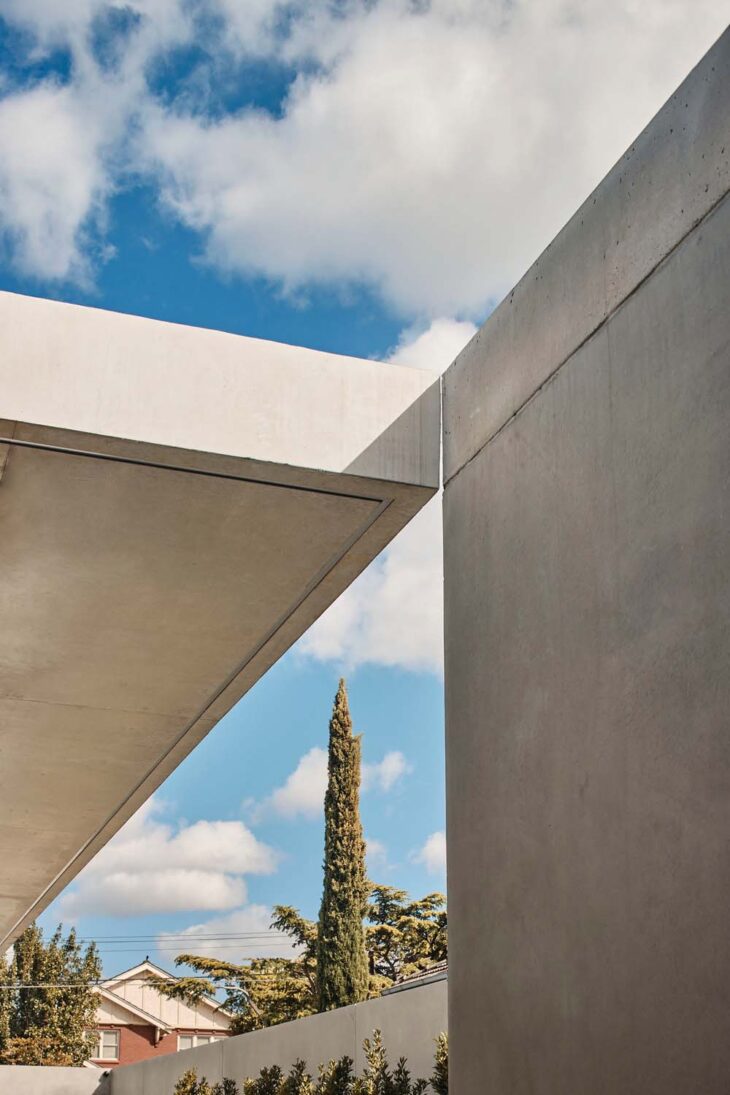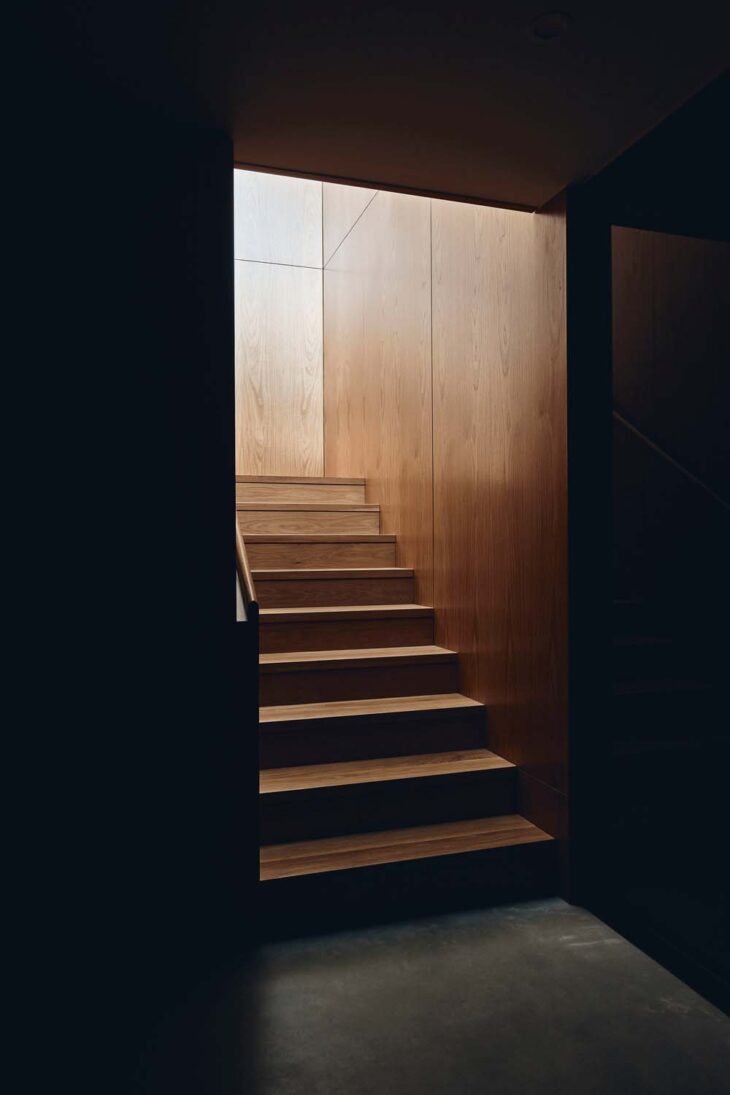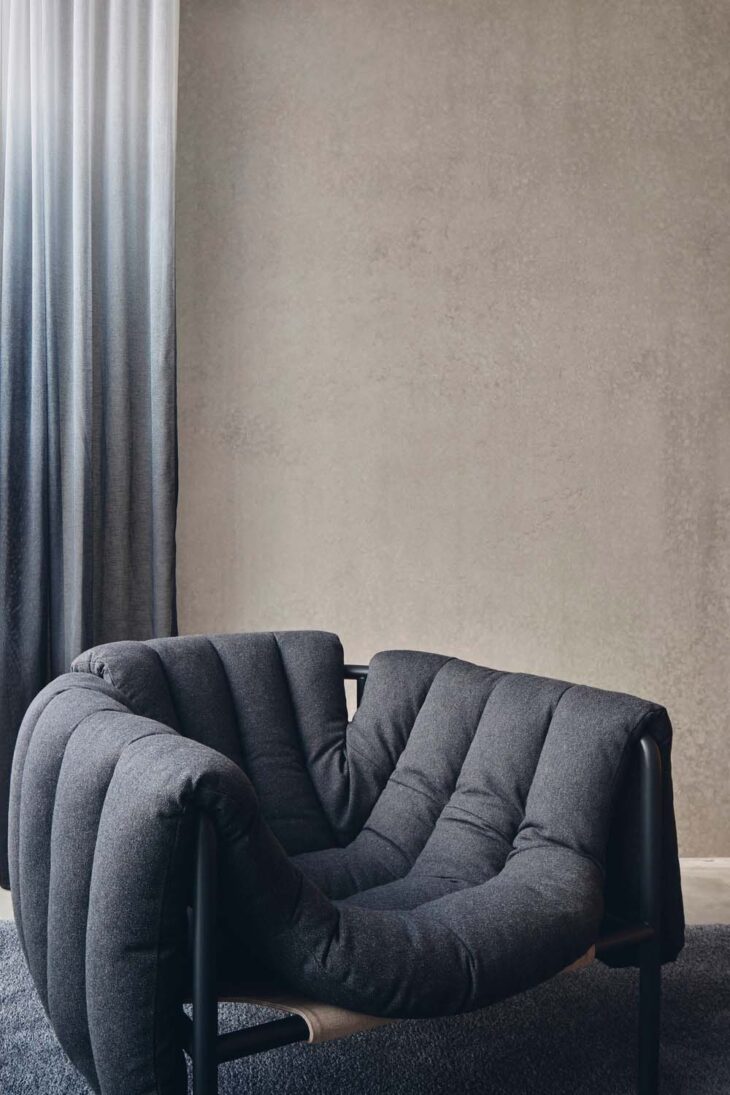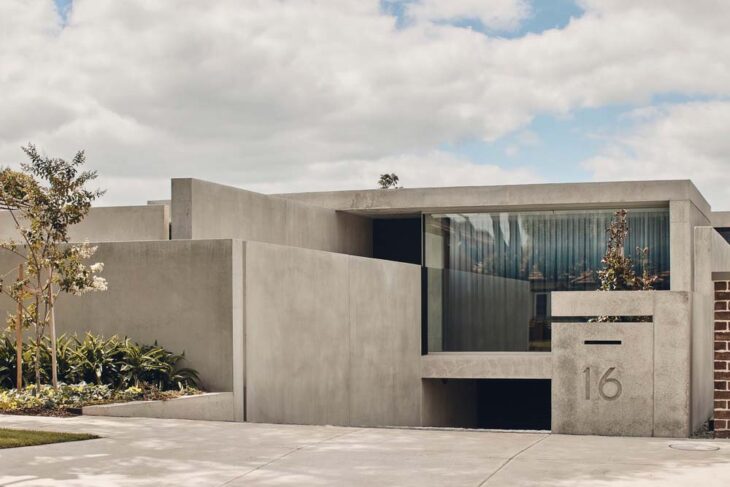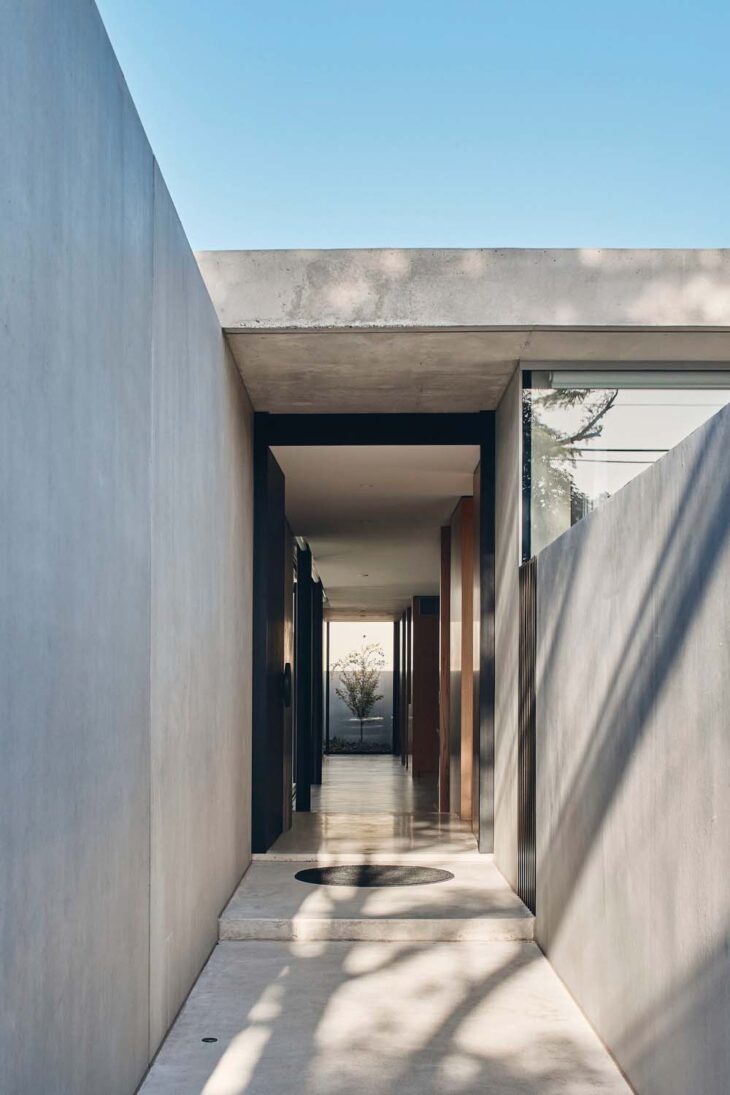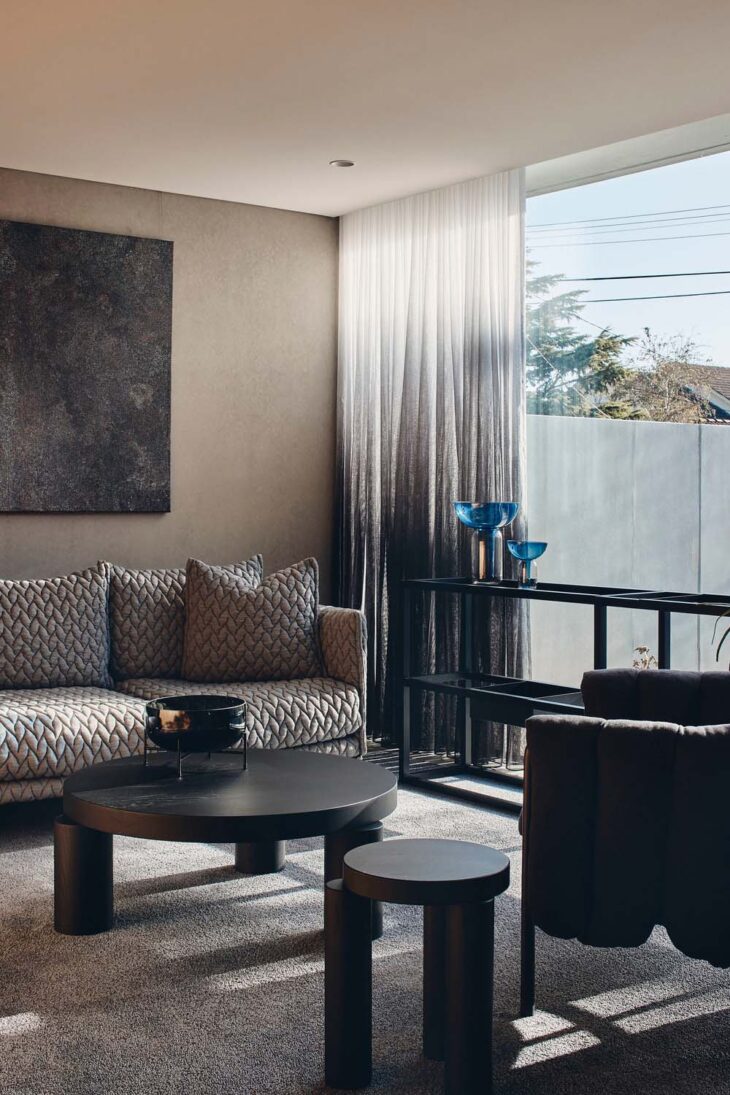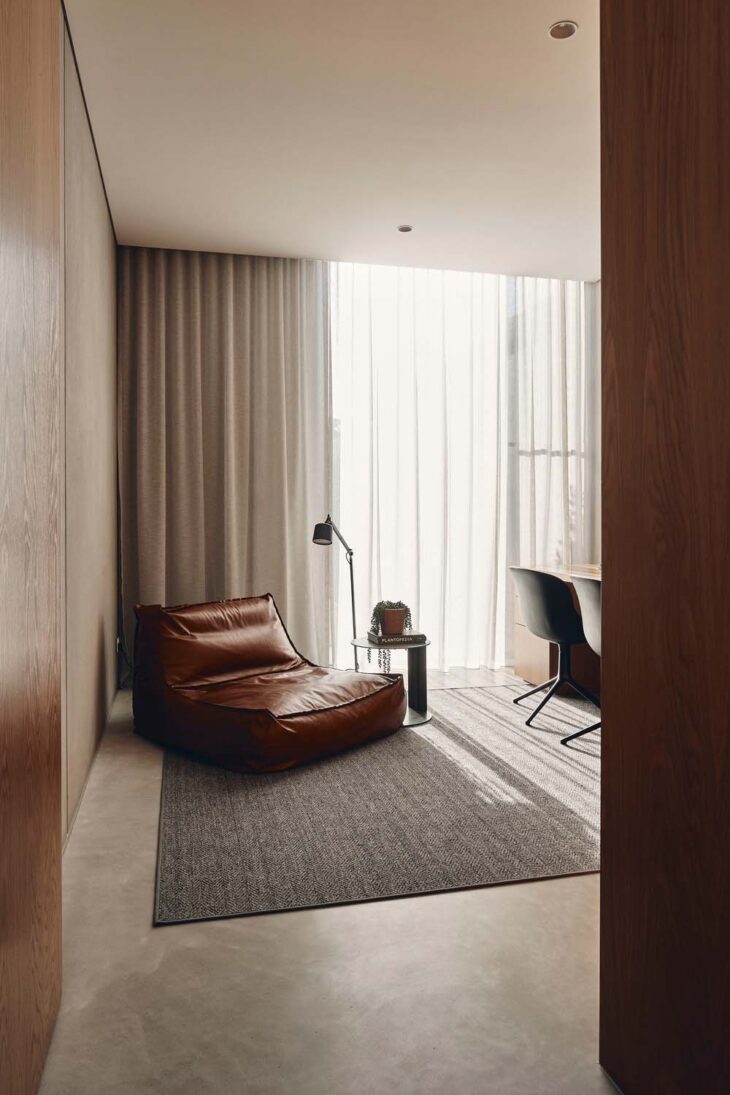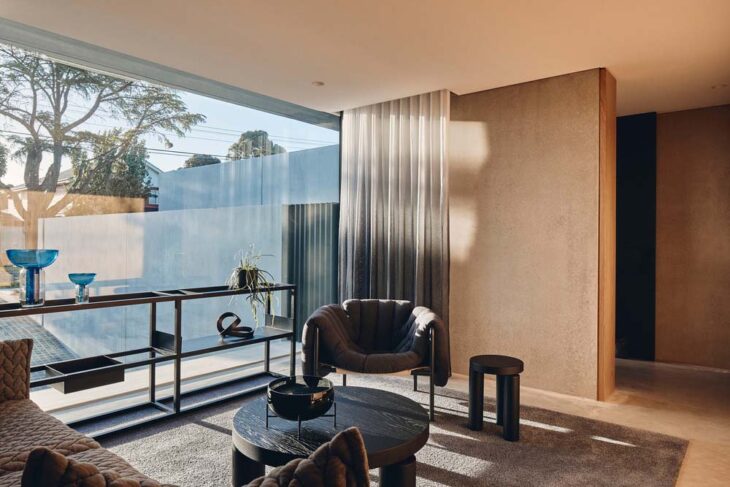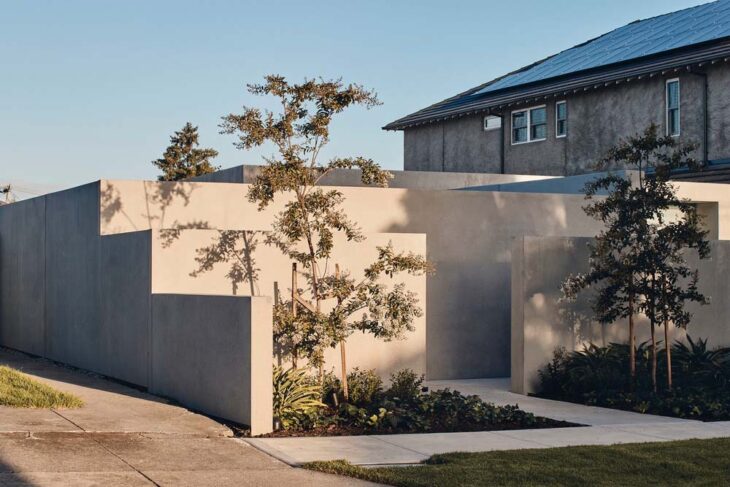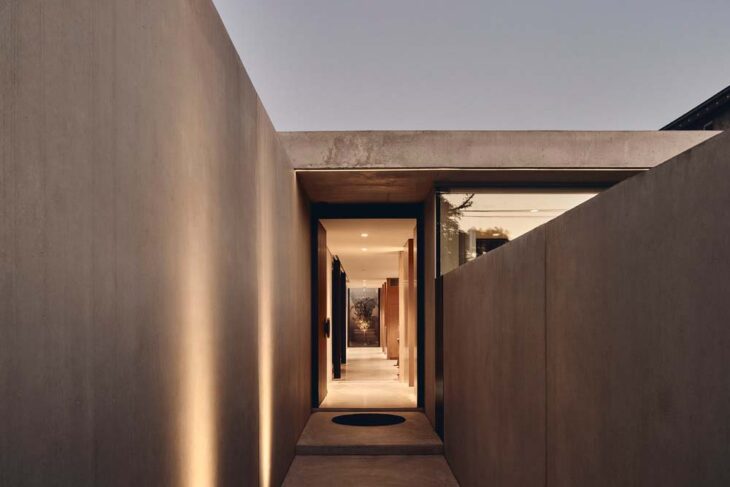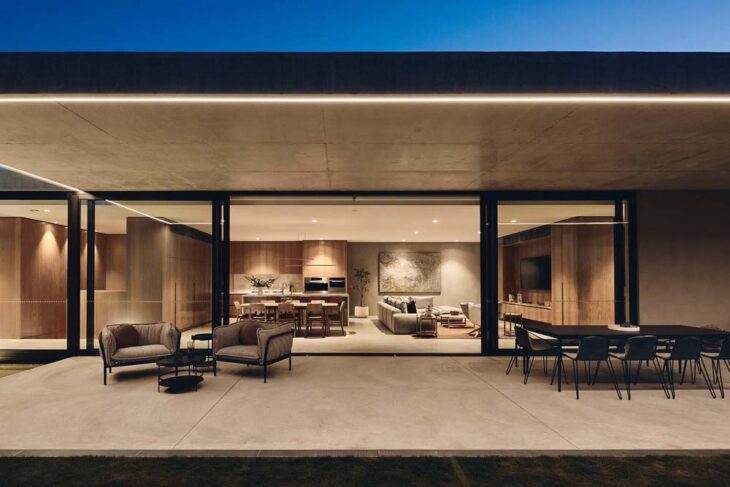 The home transcends its gallery-like size to serve as a succession of wonderfully designed living areas. The ability to open and close rooms with sliding glass walls allows for a more immersive connection with the pool, courtyard, and sunlight. Similarly, the home may be closed down as needed to protect against harsh weather and enhance thermal performance.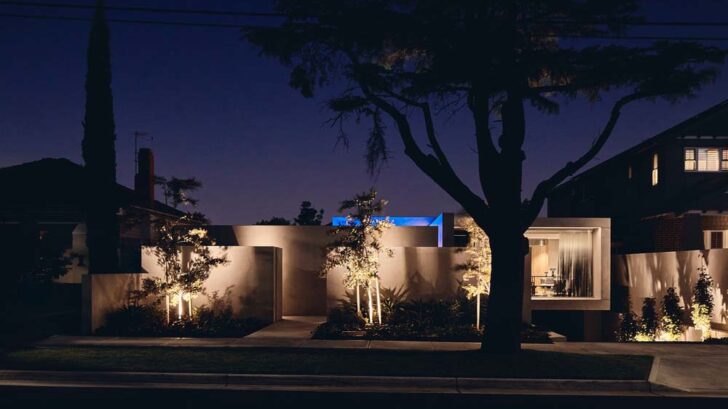 Project Info
Project Name: Courtyard Residence
Location: Melbourne, Australia
Architecture Firm: FGR Architects
Project Sector/Typology: Residential – Single
Project Completed: Jan 2022
Photographer credits: Peter Bennetts
Team Credits
Director/Design Architect/Lead Architect: Feras Raffoul
Project Architect: Williams Liau
Find more projects by FGR Architects: www.fgrarchitects.com.au