AR Arquitectos have recently completed works on this stunning single-family home in La Pankana, Calera. The primary goal of the design proposal was to break from typical premises. The emphasis was on the selection of concrete as the protagonist material in all senses.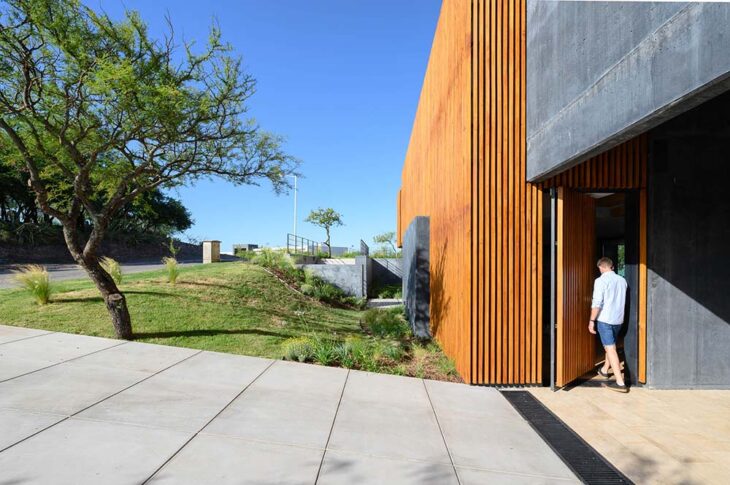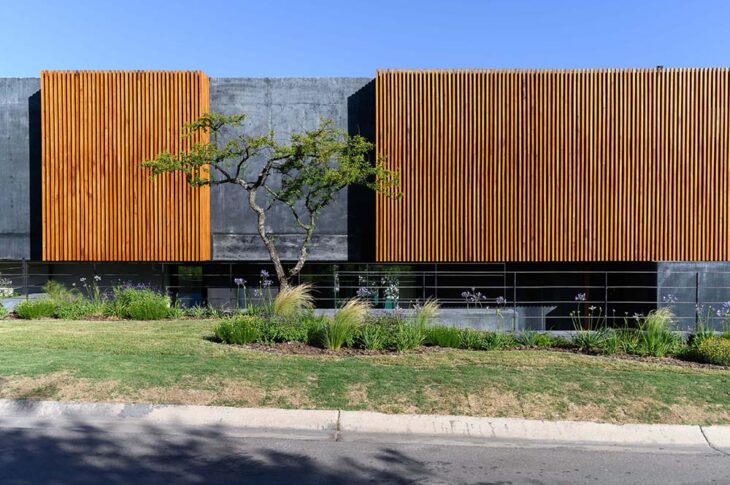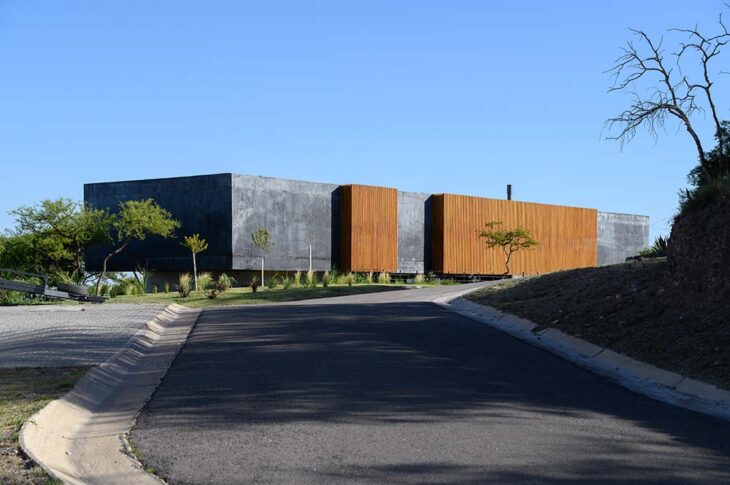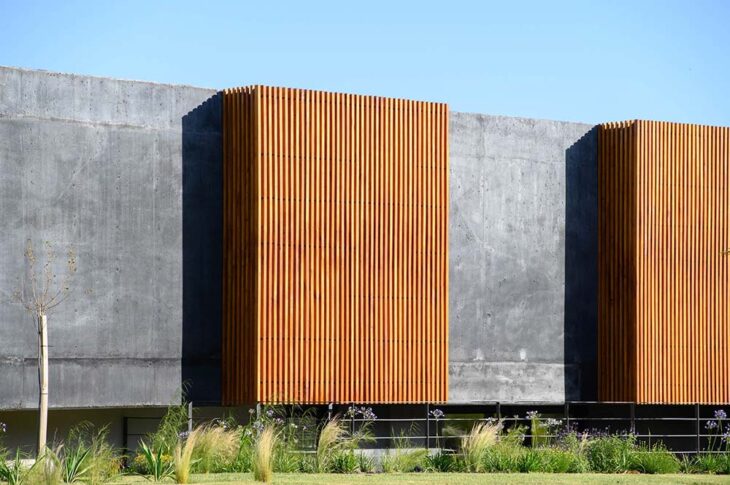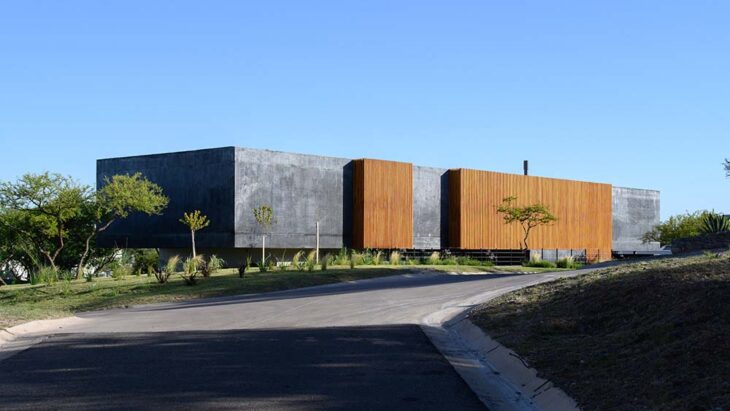 The home is built on two levels and is composed of two parallel overlapping sections. The ground level, which is undercut by the terrain, allows visitors to take a tour around the project, framing the vistas it proposes.
The social space is centered on the same plane, connecting physically the kitchen, dining room, and living room. The interior and exterior blend due to the openness achieved by huge glass surfaces, with window-doors connecting the inner area with a vast gallery, pool, garden, and views.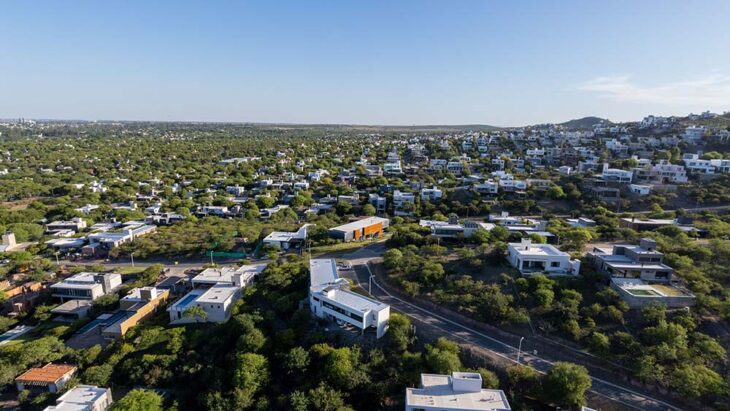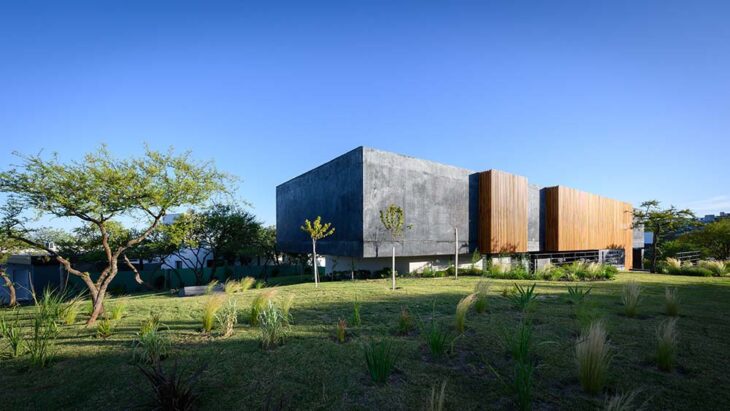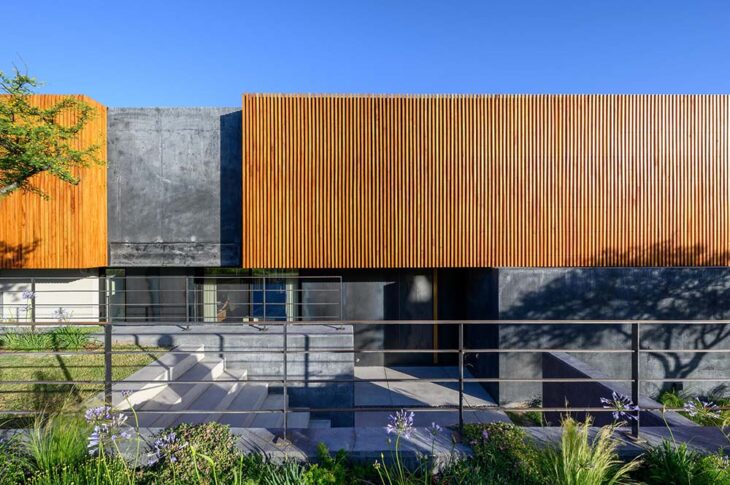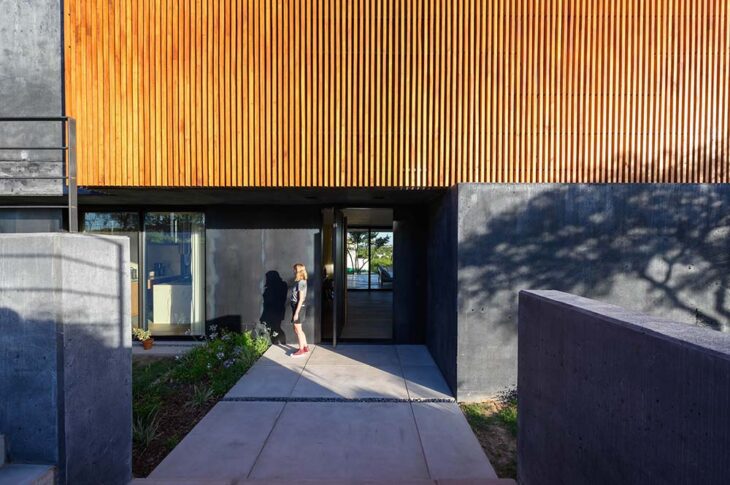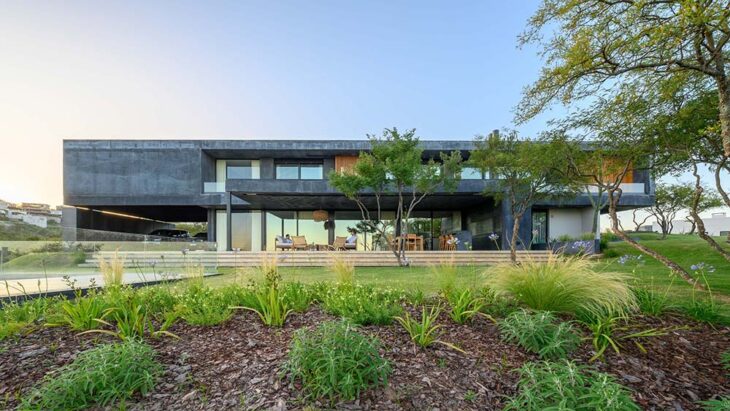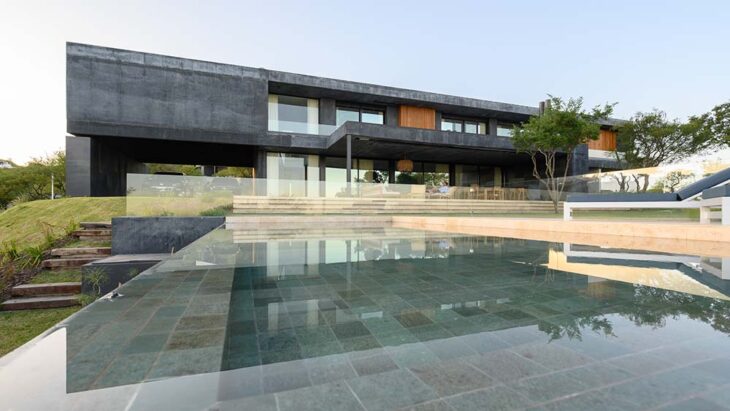 One of the critical elements is the main staircase. It is hanging from a concrete wall in order to communicate the sense of lightness above the strength of another material, such as black concrete. It is situated on a double height, emphasizing space and allowing for a unique natural light intake.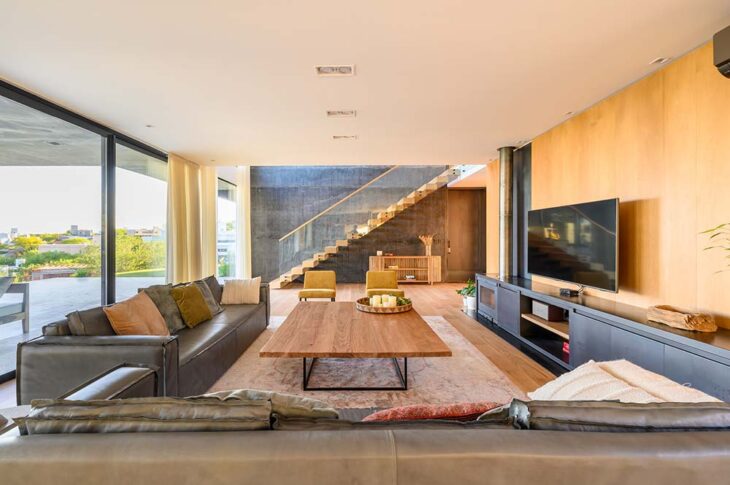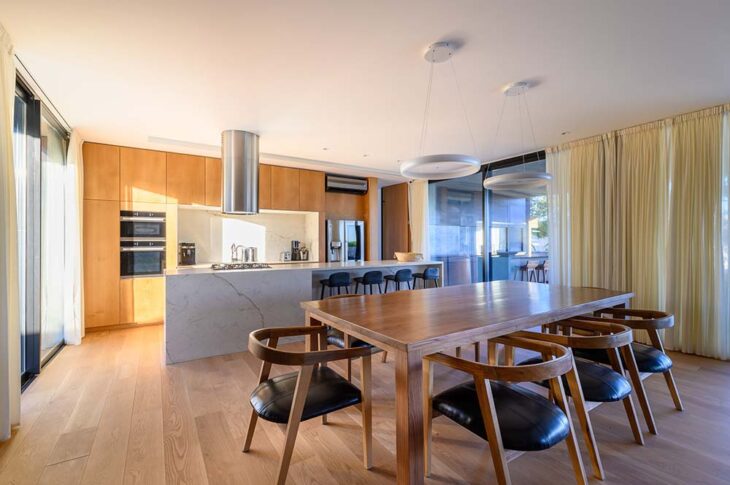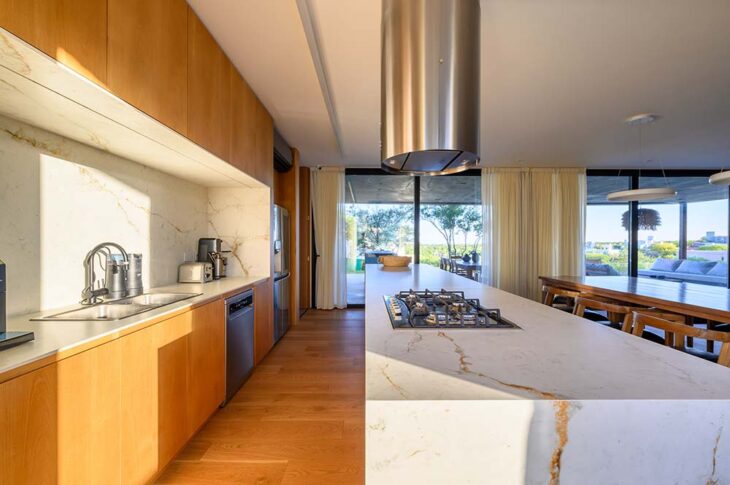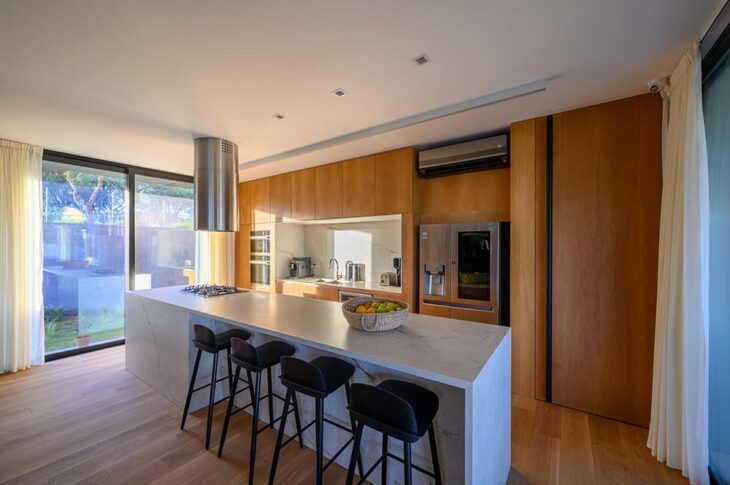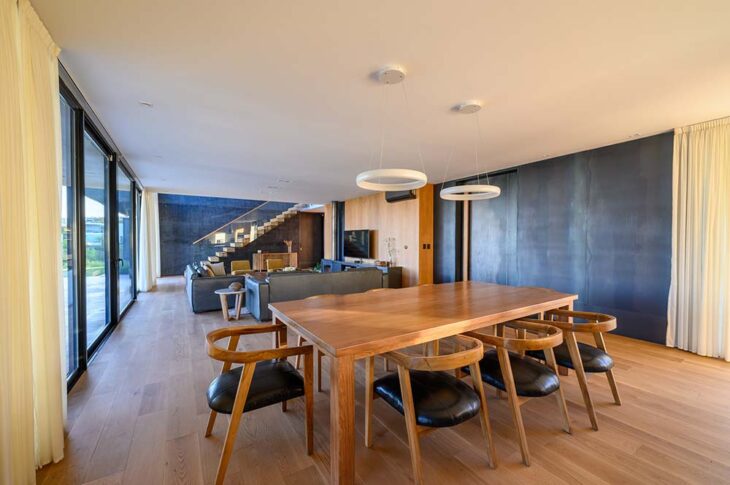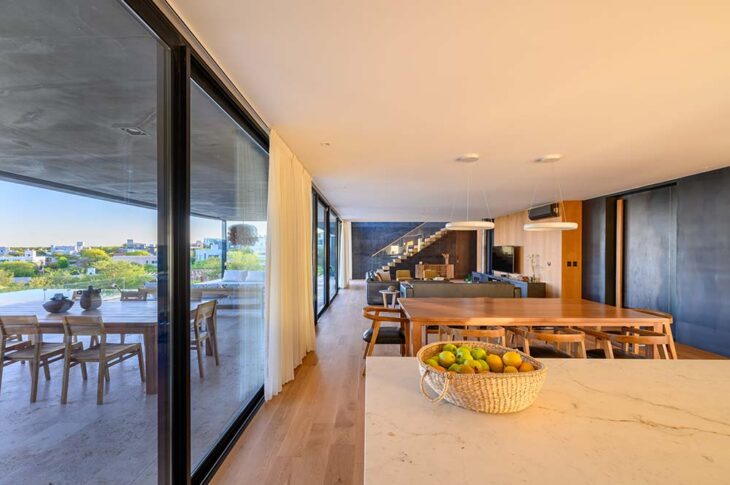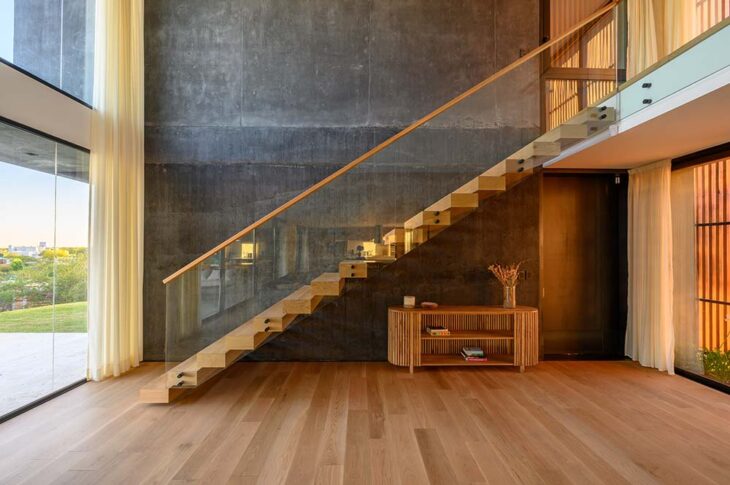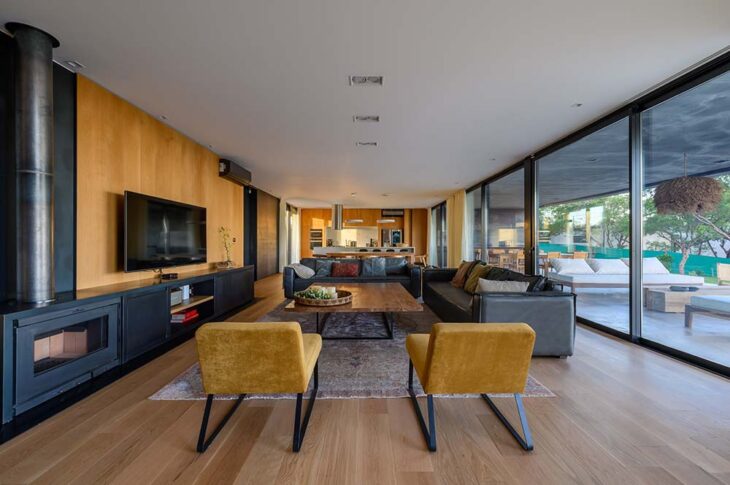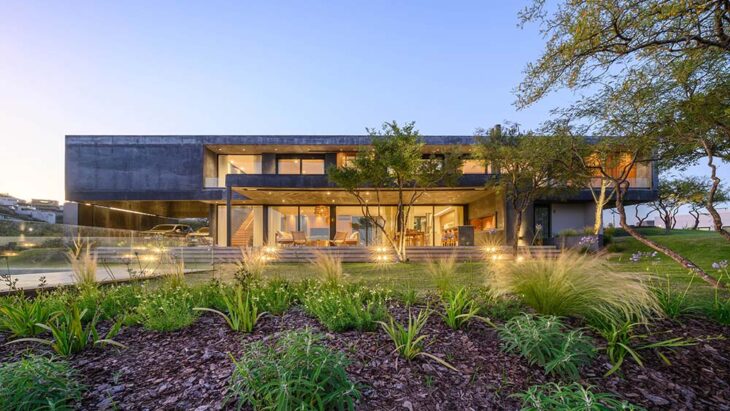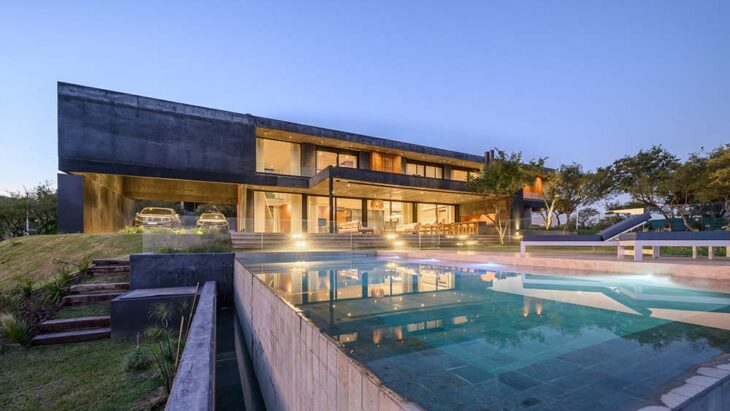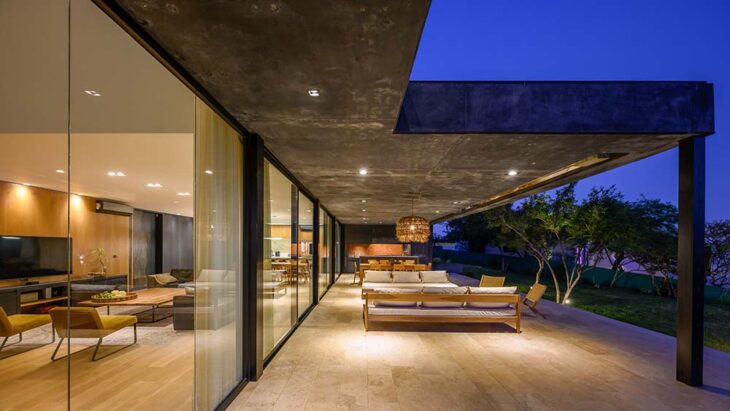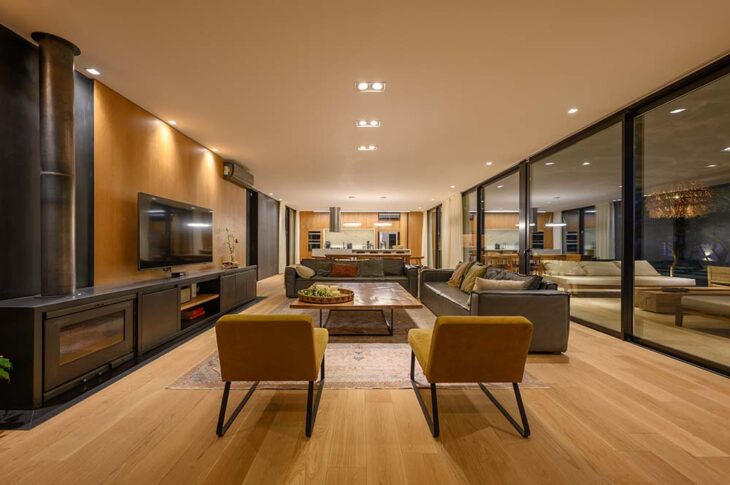 At the observer level, the top floor stands out from the ground as a suspended, linear, and solid volume that is imposing from every angle. Black concrete brutalism is mixed with mild kiri wood paneling. This is the point at where private housing activities converge. When sleeping or resting, there is always a view of the city.
Project Name: Black House
Architecture Office: Ar Arquitectos – www.ararquitectos.com.ar
Country: Argentina
Year: 2022
Built Area: 550.00 M2
Location: La Pankana, La Calera, Córdoba, Argentina.
Photographer: Gonzalo Viramonte