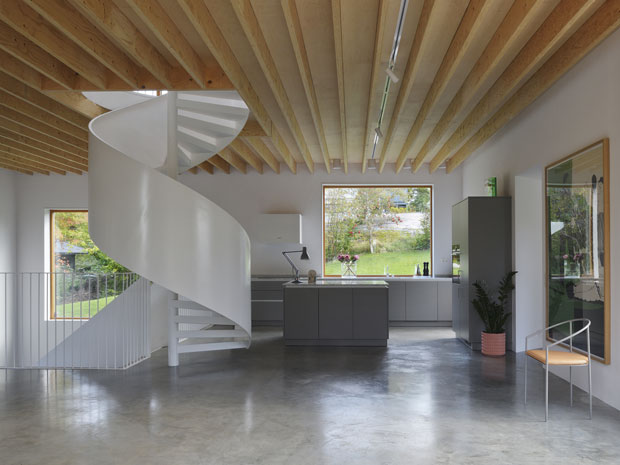 Elding Oscarson designed this stunning 340m2 private residence located in Lidingö, Sweden, in 2018. Take alook at the complete story after the jump.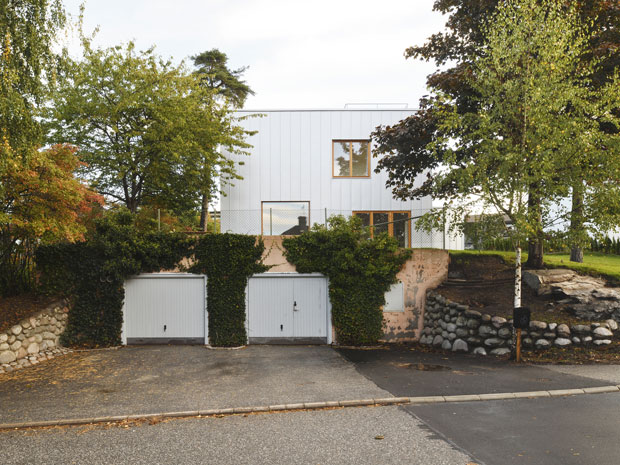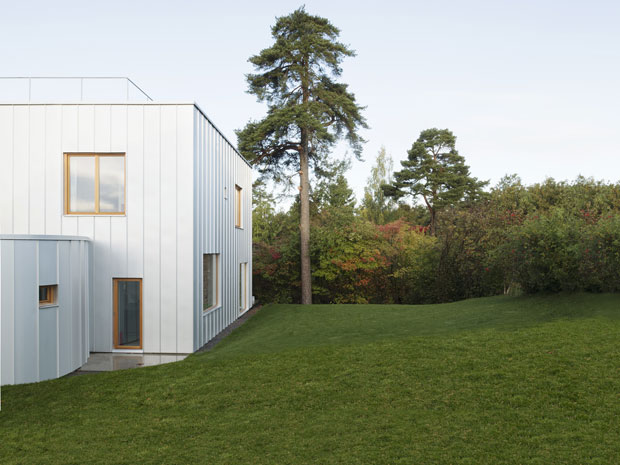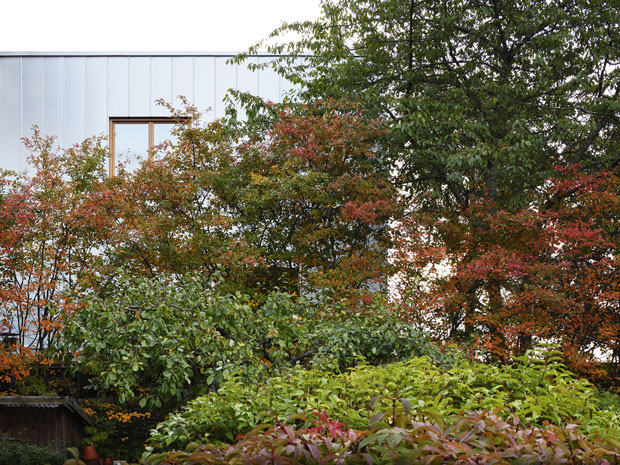 From the architects: By coincidence when looking for a larger flat, the art-loving clients came across a plot with an 8-car underground garage on the island Lidingö, just outside Stockholm. Apart from the submerged garage, the plot was empty. This was not what they were looking for, yet it felt just right – soon a dream of a house with an integrated gallery started to form.
Through a cost conscious process and an attempt to benefit from what was already built on site, a large portion of the original garage has been appropriated for indoor climate. The garage structure has been altered by cutting open the roof slab, connecting it to the new building above and leading down ample daylight. While the first upper floor divides naturally into four bedrooms of various sizes, arranged around a central spiral stair under a skylight, the ground floor is a singular large room. With daylight and views from all four facades and a generous height under its tightly pitched plywood beams, this space is blending with the nature and trees surrounding it.
Photography by Mikael Olsson
Find more projects by Elding Oscarson: www.eldingoscarson.com