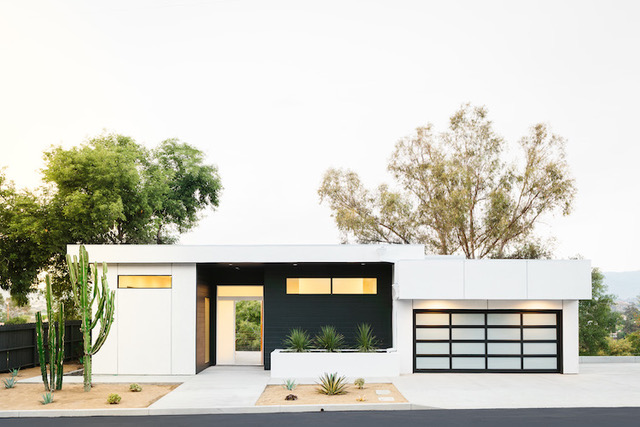 Cielo Construction Company working for more than two decades has always taken environmental construction standards seriously when it comes to home remodeling. The company today sets standards in the field of home renovation with their sustainable approach to handling such projects. The same standards are also implemented with their work on their projects from the ground up as well as scaled remodeling assignments.
At the same time the goal is to completely implementing the environmentally friendly standards while respecting the demands of clients. When it comes to renovation it is also important not to forget the importance of conservation. Therefore in a green-conscious manner it is important to preserve the design integrity alongside the value of historical heritage of remodeled projects. While simultaneously bringing the building up to latest codes, the remodeled sight's usage is prolonged with these carefully designed interventions.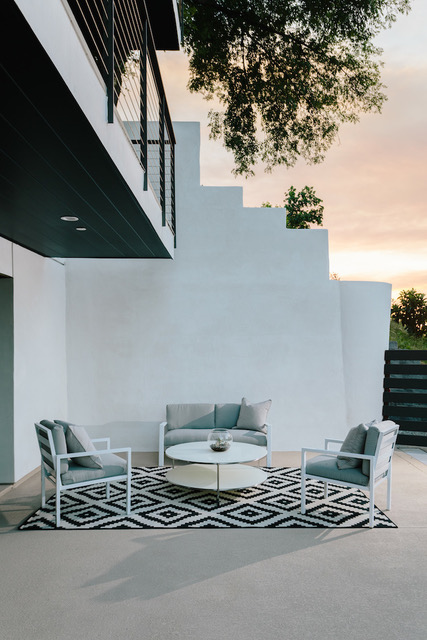 We had a chance to sit down with Mike Thompson at Cielo who shared with us: "We are very proud to provide our clients with the latest energy-efficient remodeling techniques in addition to beautiful home designs, we are thrilled to have built a repertoire of over 20 years of satisfied clients who love their homes – and their electricity bills!" Such is the project featured in our article, the Tarzana Home designed by Cielo, also available on their YouTube channel, where energy preservation was as important in the projects interior as well as exterior redesign. The backyard was one of Cielo's focus points when it came to this project, where with careful design the special attention was given to the lawn and the rest of the house's surrounding vegetation. One of the ways to do so was by implementing artificial and environmentally certified greenery, by preserving water the owners are preserving the planet eco-sources and saving on their bills. This problem is especially enhanced in California locations where property owners have to battle the harsh SoCal summer heat waves.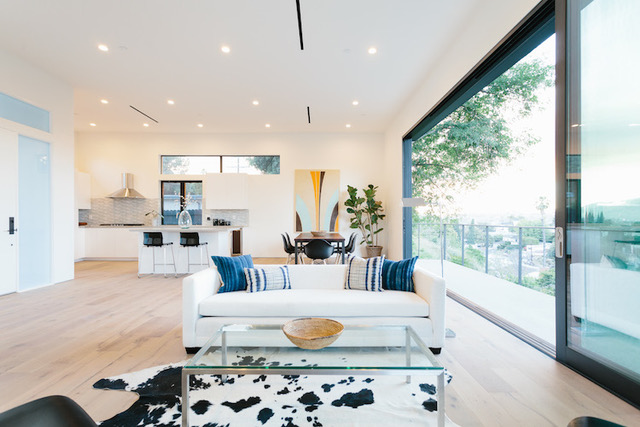 Interior redesign by Cielo, with LED energy efficient light and heat preserving windows throughout the home.
The Cielo team also placed a faux-wood Trex deck, and when it comes to the evening hours, replaced all the lighting with energy saving LED lights. The deck comes with a lifetime guarantee and it is easy to clean and maintain.
RELATED: Get Inspired and Browse The Latest Residential Projects
A property that exemplifies some of the many green practices made possible today is Cielo's Tarzana home highlighted on Cielo's YouTube channel. The spacious family home sought Cielo's expertise due to withering vegetation and rising property bills, a concern for the property owners in the midst of the SoCal summer heat. With a strategic renovation using artificial, environmentally-friendly greenery, along with a faux-wood Trex deck that requires minimal maintenance and energy-efficient LED lights, the backyard was instantly transformed into a cost-saving haven.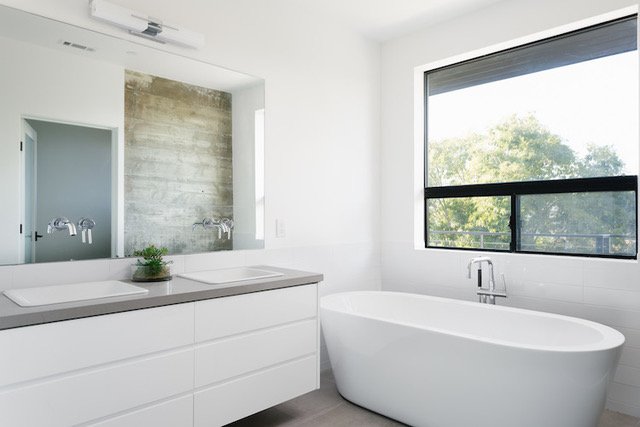 Bathroom redesign by Cielo
Cielo's team is continuously working on innovating and nature friendly construction, alongside long standing client collaborations, the company is one of top contractor choices for both public and private construction assignments. Their energy-preserving agenda is seen also when it comes to small scale projects such as kitchen redesigns, bathroom redesigns, roofing protection and often neglected garage conservation and remodeling. A large percentage of home owners is not fully using their garage space, Cielo is working often on transforming such space, where there is room for adding more livable space to your household. At the same time if you are looking to transform a garage space into a living space it is important to enlist a company such as Cielo which is to take care of the energy-efficiency of the redesign. Garage itself is not constructed as a living space, therefore with any redesign into a living space you'll have to have in mind the energy efficient footprint.
Finally the company is working closely with California's PACE Program, aiding homeowners to finance their redesign tasks in a manner which is to elevate their property's energy efficient chart. It is often easy to neglect also the amount of money we are to save in a long run with a project fully redesigned by the latest environmental construction standards – reducing your monthly expenses but also saving the planet.
To keep up with Cielo's and their latest project visit their official web page www.cieloconstruction.com or check out their Facebook and Instagram Page. All images courtesy of ©Cielo