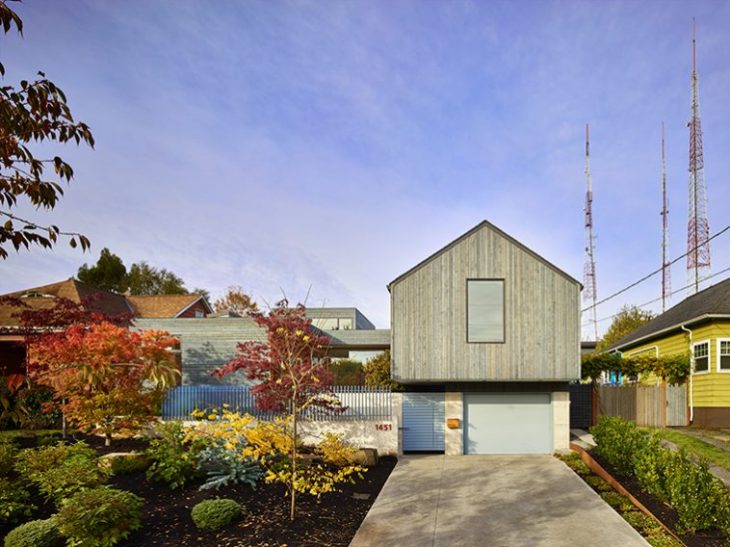 Although change is good, when it comes to home remodelling, it can be daunting. Without proper planning, a home makeover can quickly spiral out of control in terms of time and cost. You'll be kicking yourself for ever considering it.
Whether you're renovating a single room or your entire house, it's still a significant undertaking. Maybe if you only want to replace some fixtures or paint an accent wall, you could manage to do it yourself with the help of a few tutorials, but if you want major changes, you'll want to bring in the pros.
As professionals in construction and renovation, contractors can handle all of the required permits, inspections, labour, equipment, and materials to guarantee that your project goes smoothly.
A crucial first step in your planning process is finding the best contractor for the job. You want to make sure they're properly licensed and insured, that you agree on the scope of the project and check the quality of their work.
However, this is easier said than done. How can you tell whether someone is skilled at a job you have no experience with?
Choosing the right contractor feels a bit like choosing a surgeon. Even though it's not your body, they're doing the equivalent of major surgery on your home, so it sure feels personal. Maybe you're planning to live in your home for many years to come, or you're doing this remodel because you want to sell. Either way, you want a reliable contractor that can deliver quality work.
You also want someone you can get along with since you'll be dealing with this person quite often until the work is done.
We're here to help you with our list of five things to consider before hiring a contractor for your home.
Get a Clear Picture of What You Want
Before you hire a contractor, you should have a clear idea of what you want. You're the client, so you're in charge of the project. Your contractor will do the work according to your guidelines. So before you start looking for contractors, spend some time thinking of what you'd like your home to look like at the end of the project.
If you're not sure how to turn your vision into specific goals, there are designers who offer consulting services. Often, you only have to send them pictures of the space you want to remodel and your ideas, and they'll tell you what it would take to make it happen.
Recommendations
Once you've decided on what you want from the project, you need to make a list of 10 to 15 contractors in your area that you can choose from. It's best to start by asking for recommendations from your neighbours. You'll be able to see the results of the contractor's work, and they'll probably be familiar with building codes in your area.
Since you're probably not friends with all your neighbours, you can also look online for contractors in your area and read the reviews.
Estimates
At this point, you've made your list, and it's time to contact the contractors to get an idea of how much the project will cost you. You'll want to get quotes from at least five or six of the contractors on your list. This will give you an idea of the cost, but also of the type of work that the contractor provides since they'll give clarifications for the cost.
If one contractor is offering a significantly lower estimate than the other, we suggest you cut them off your list. You might be tempted to accept the offer because you want to save money, but the unusually low price usually means they're cutting corners somewhere.
They could be using cheaper low-quality materials or hiring workers with a lower level of expertise who are willing to work for less money. They might also be cutting corners when it comes to the health and safety of their workers, and that will lead to other problems you won't want to deal with.
Another option is that they're offering an initial low estimate, so you choose them, but they'll increase the cost mid-project.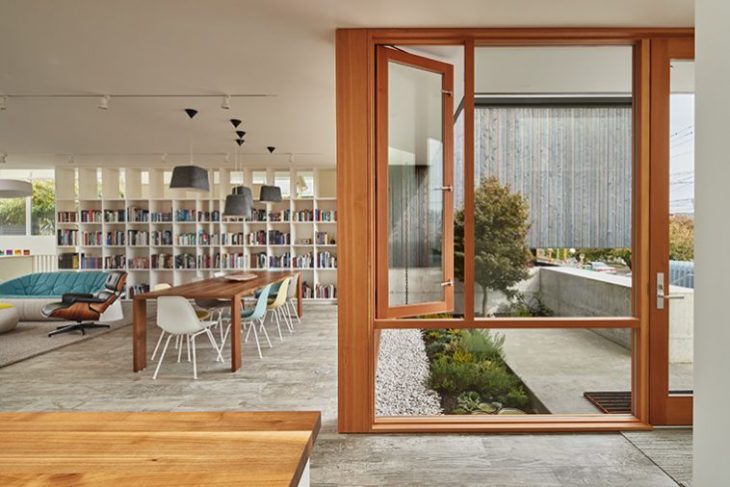 Background Checks
Even if the contractors you shortlisted we're recommended by people you trust, you should still run some background checks on them to be sure. Start by searching online for their company website, social media and reviews. If you have trouble finding this information, that's already a bad sign. Successful contractors make it as easy as possible for potential clients to get in touch with them and encourage reviews because they're confident in the quality of their work, and they know this helps them get more jobs.
The next step is to make sure that they're licensed and properly insured. You'll want to get their license and policy numbers. This will also help you check if they've had any legal complaints. You can check their license simply by calling their insurance company and giving them the policy number. They'll check if it's still in effect.
You should also consider their area of expertise. Some contractors are generalists, while others specialize in certain types of projects. Look over the kind of work they've done in the past.
Lastly, take into account indicators of professionalism or lack thereof. How long does it take them to answer your emails? What about your calls? Are they late for appointments?
Contracts
Before you start working with a contractor, you'll, of course, want to secure your agreement in writing. If the project involves substantial costs, you should also have a lawyer take a look at the contract. The additional expense will be worth it.
Your contract should include:
A detailed description of the work involved in your project and a comprehensive list of the costs;
Payment schedule – for instance: 25% when work starts, another instalment mid-project and the difference once the work is completed;
Projected start and completion dates;
Guarantees;
Signatures – Never sign a contract if it has blank sections.
Any subsequent changes to the contract need to be acknowledged by both parties in writing. If you want to cancel a contract that has already been signed, you must do so according to the contract's cancellation clause and to guarantee that you have proof of the cancellation, you should send a written notification by registered mail.
Images from Artist Residence by Heliotrope Architects – See the full story here