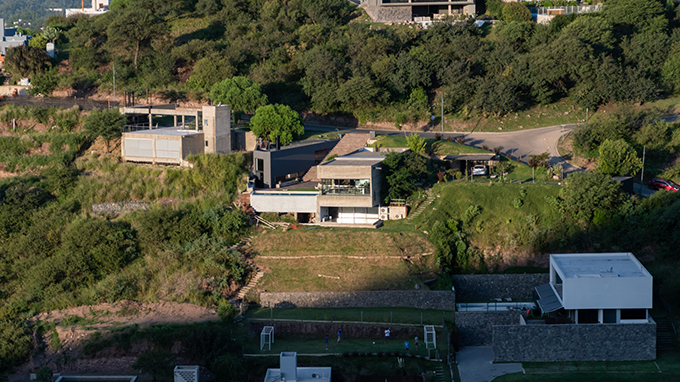 Bender Freiberg Arquitectos designed this inspiring private residence located in Cordoba, Argenitna. Take a look at the complete story after the jump.
From the architects: On the outskirts of Cordoba City, nestled in a plot of land with downward slope facing the northwest, the house embraces the region of Sierras Chicas (low mountain range). The guiding principle for the project: to achieve a horizontal plane with the least possible alteration to the hillside natural topography.
From the street, only the scenery can be seen, and the house stays hidden. Its walls come out from the ground stuck to the land, highlighting the importance of the roof covering. An exterior stairway serves as the main entrance and continues downwards to a central dry patio that welcomes you to the house interior. The infinity pool facing the horizon is the finishing touch of the entrance configuration.
Perpendicular to it, as a critical element of the project encompassing daily living and work, a main building was designed, and a second one with a barbecue area and study, located on the opposite side of the plot. Both buildings protect the patio from the wind, creating a unique microclimate that makes that space part of family daily life.
The façade windows, which can be fully opened, connect the interior and exterior by means of the patio, developing the concept of porch-house.
Southward, a level driveway, comfortable enough if the slope is considered, protects this façade from the heaviest of rain.
The social floor, represented by a single space of 7 x 23 meters, is located one level below the main street, providing more intimacy from every angle. From the social floor, the bedrooms below ground level can be accessed by means of a staircase, as if it were the "entrance to a cave", in the authors' words. Being below ground level, a confortable atmosphere is created.
From a structural point of view, a sequence of inverted overhangs is used. The wall became a large beam in the southern projection over the underground patio and another projection, to the north, between the living room and the pool, making unnecessary the use of columns in the area and enhancing the views.
As for the materiality, in order to create interior coziness and exterior minimal maintenance, exposed concrete was used in walls, porphyry in floors and ceilings, and wood in the living-room.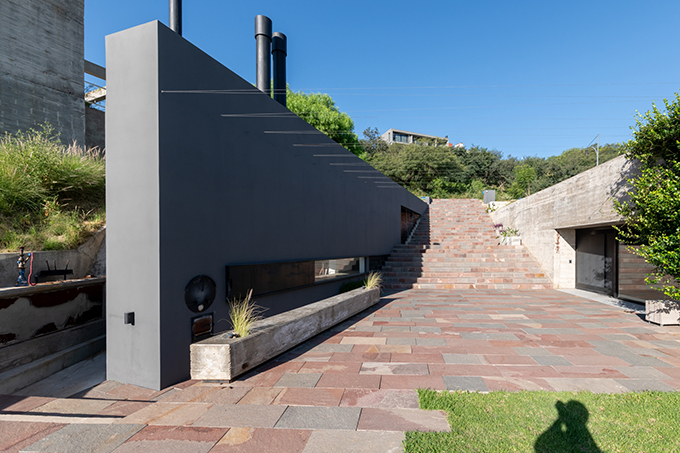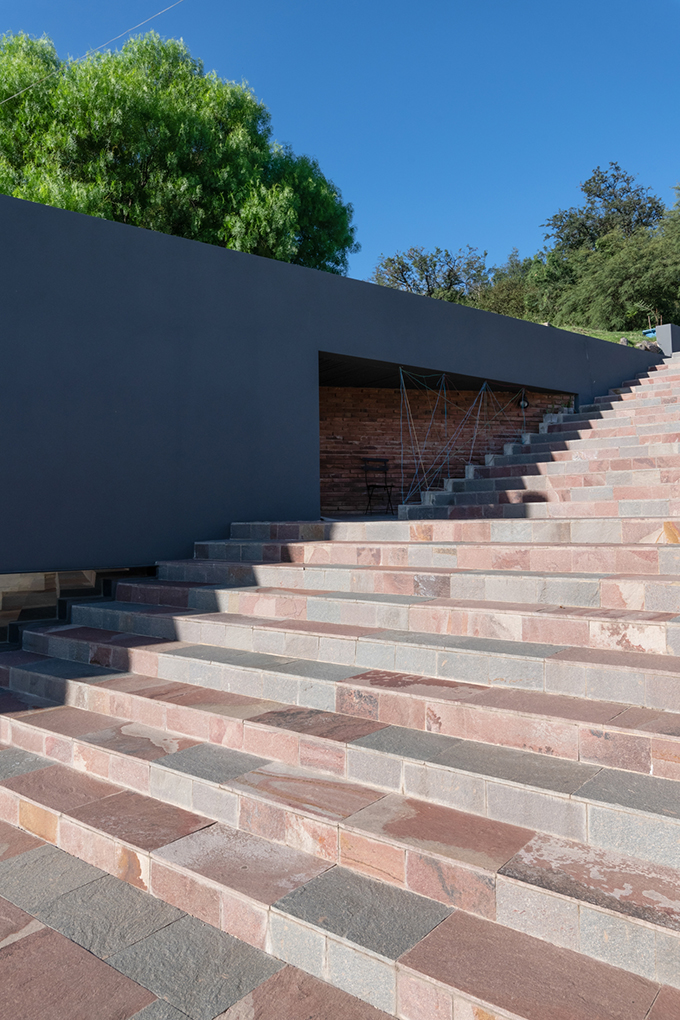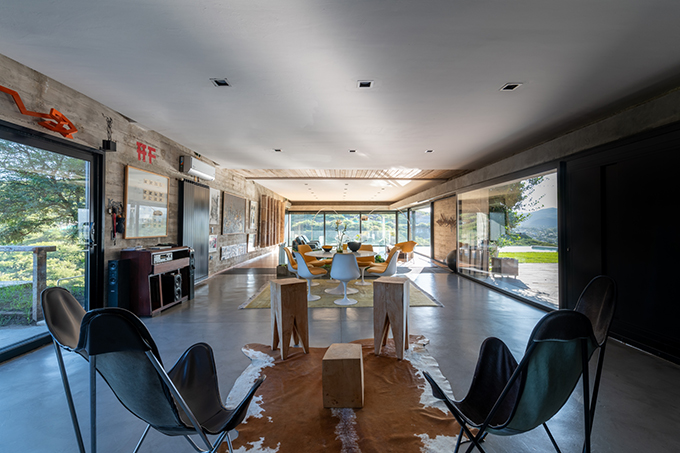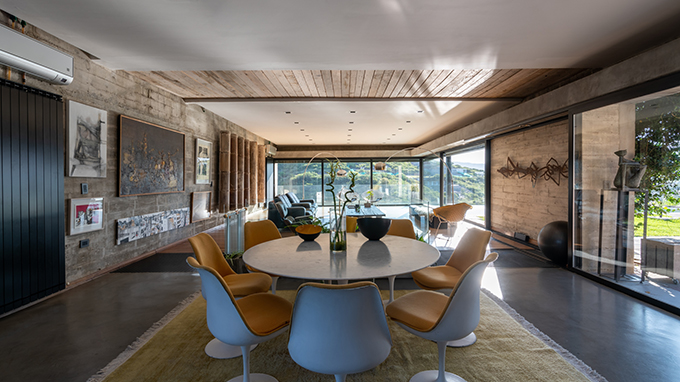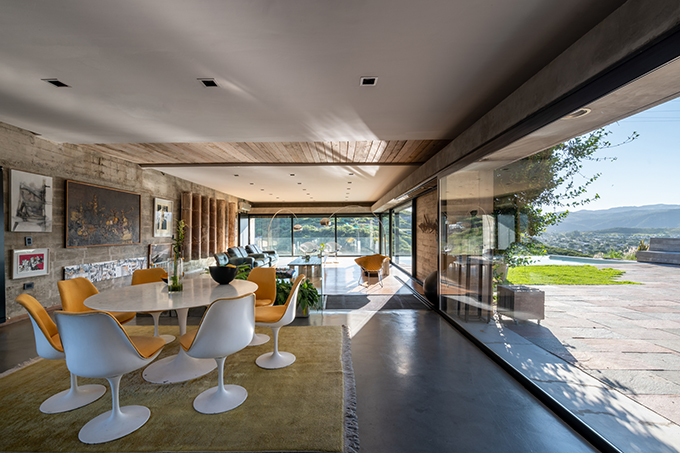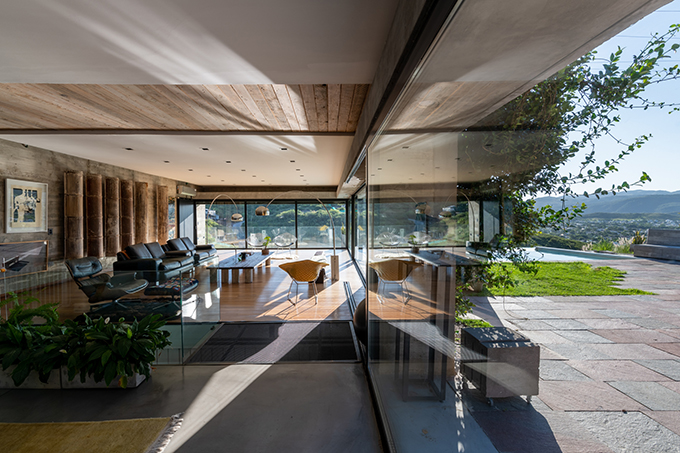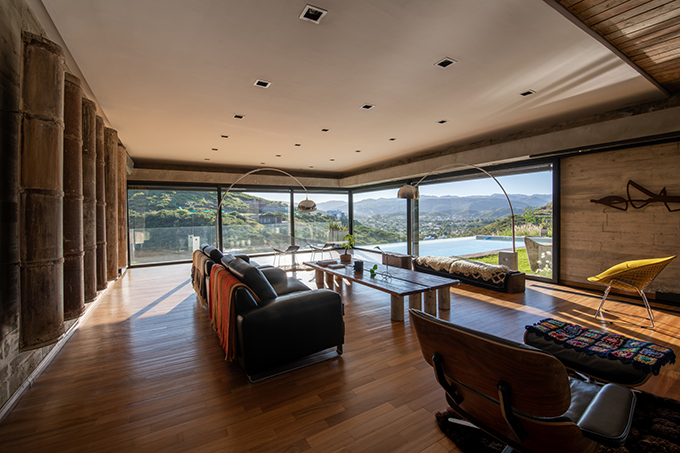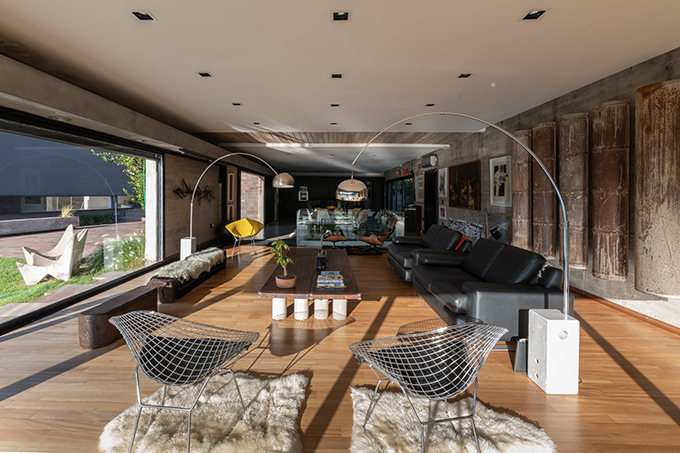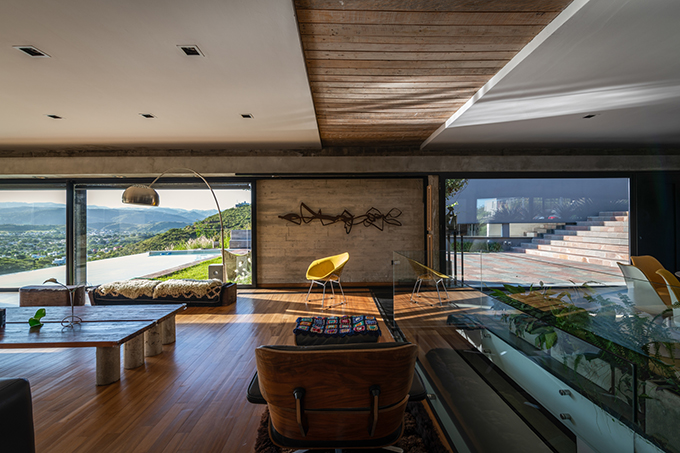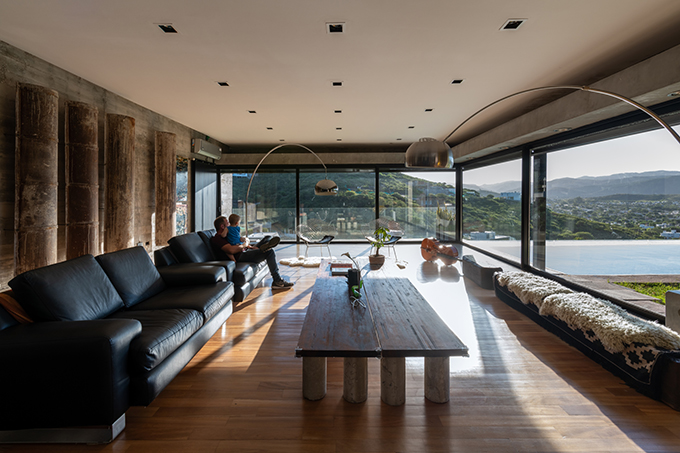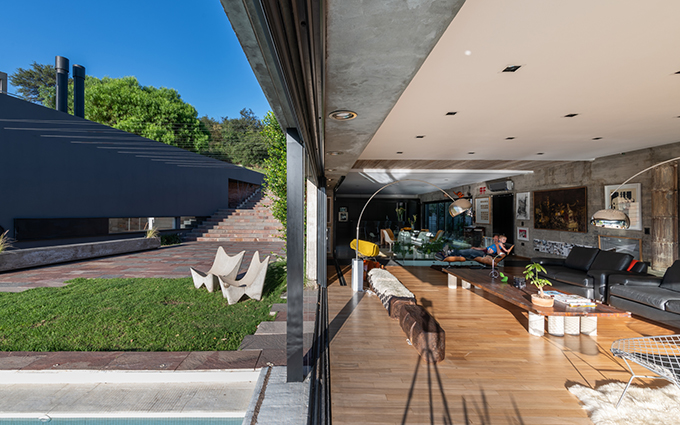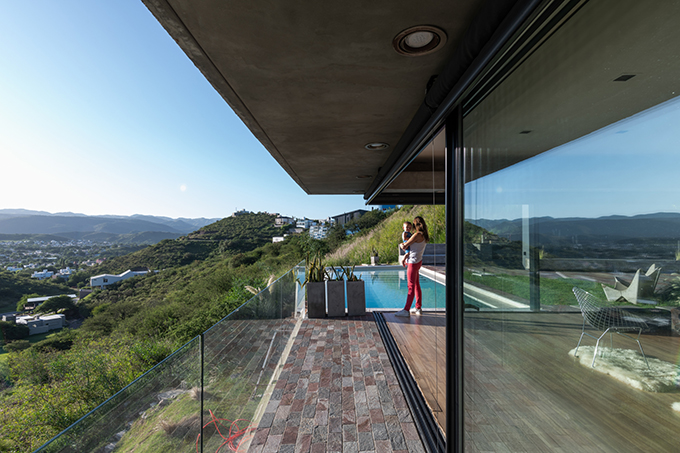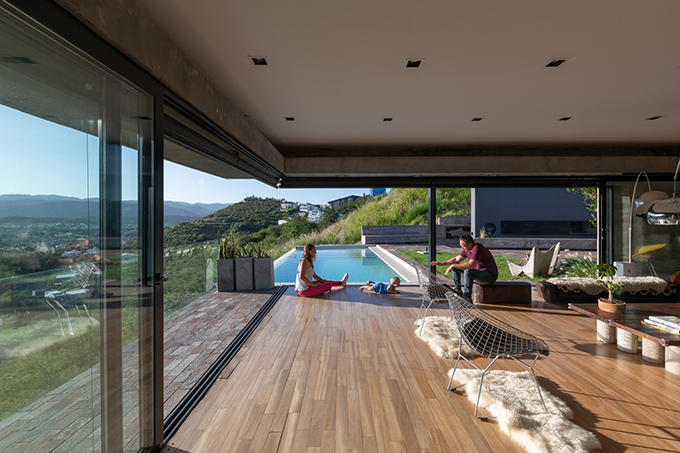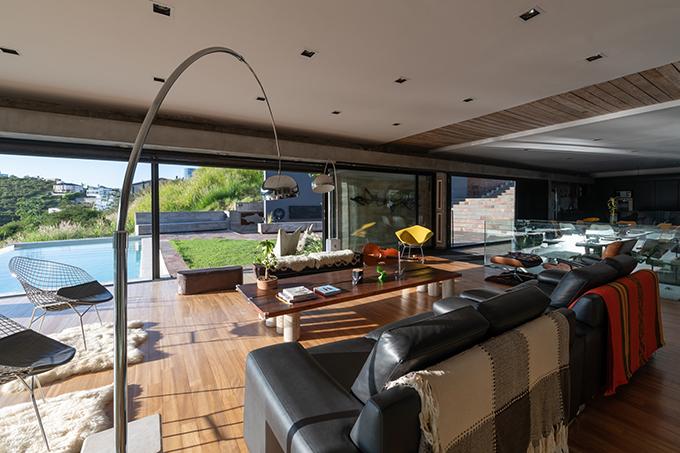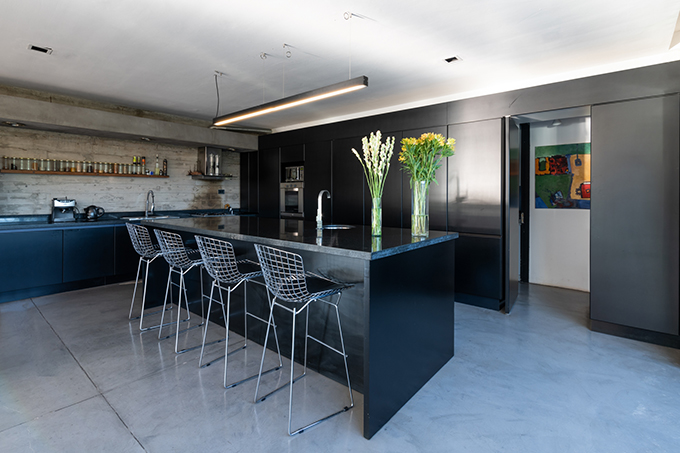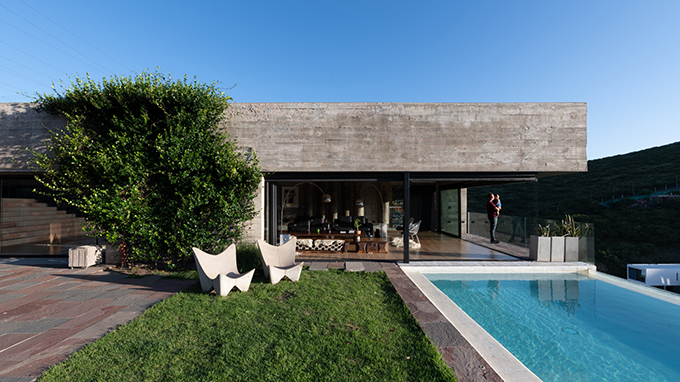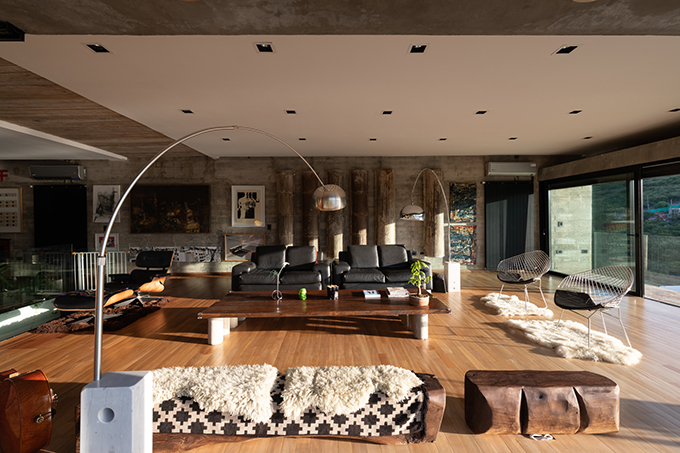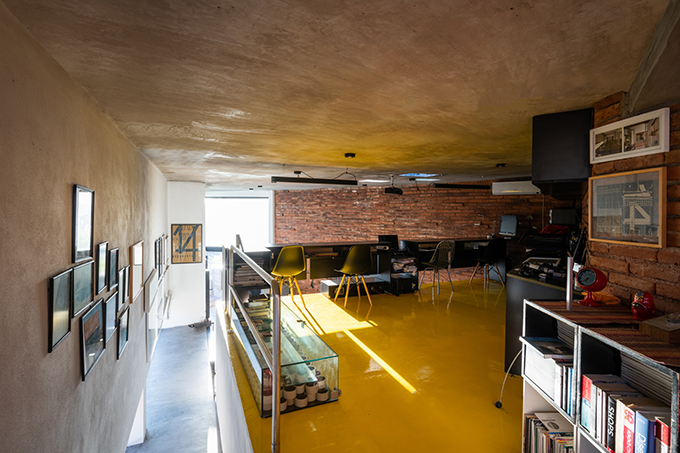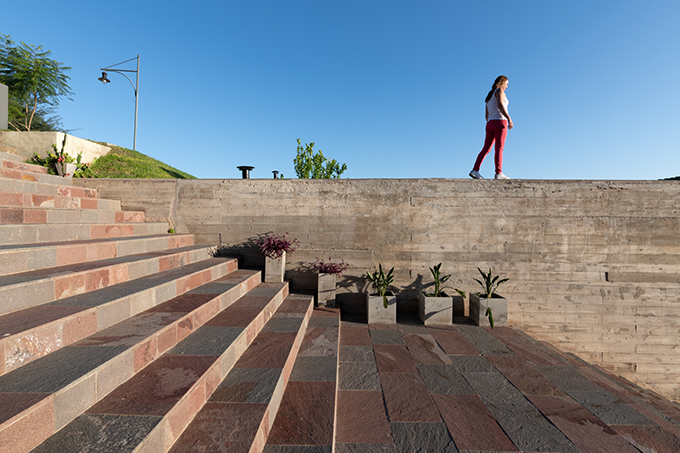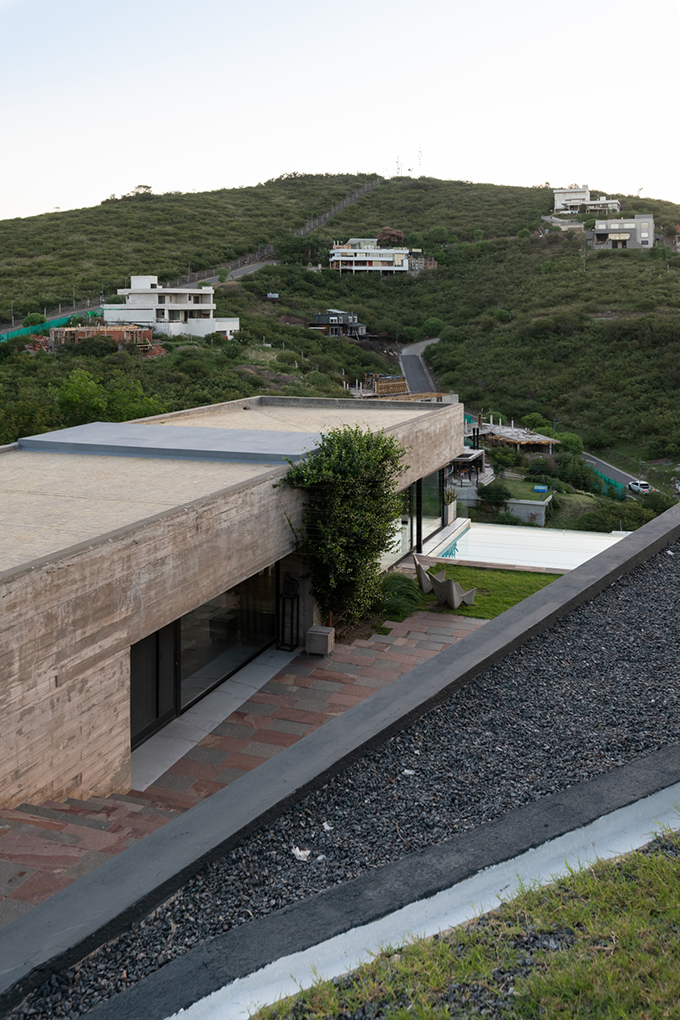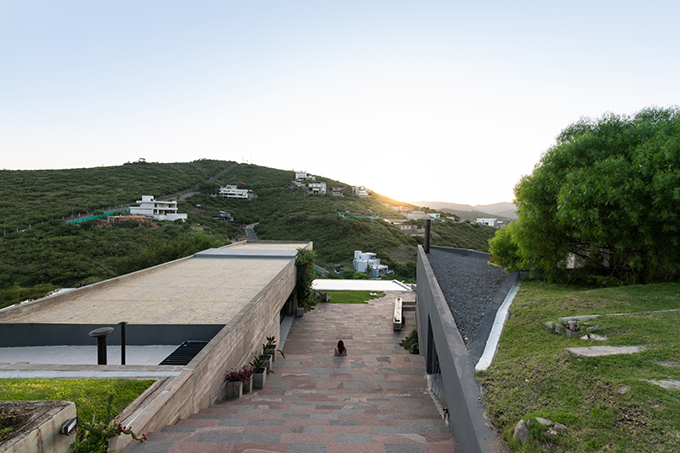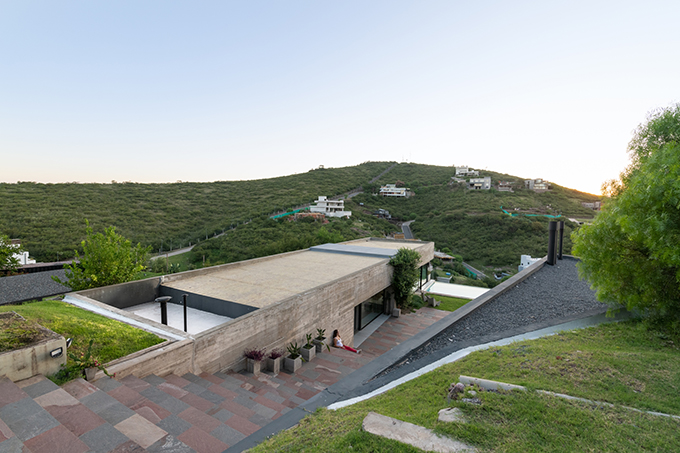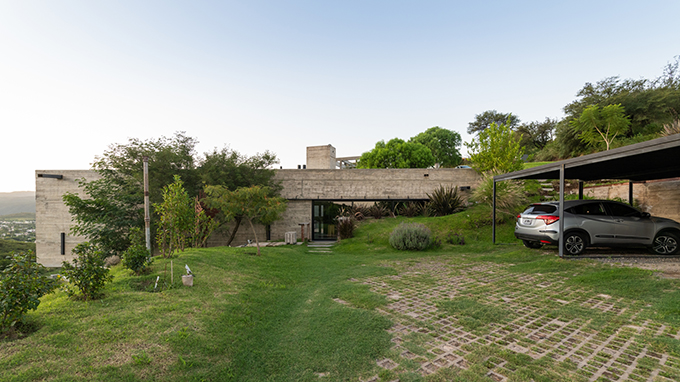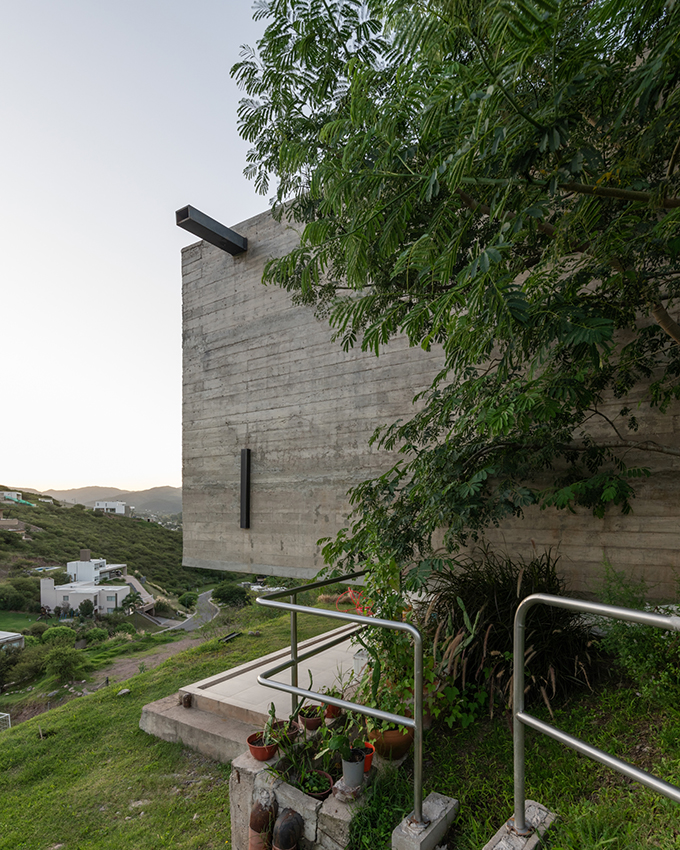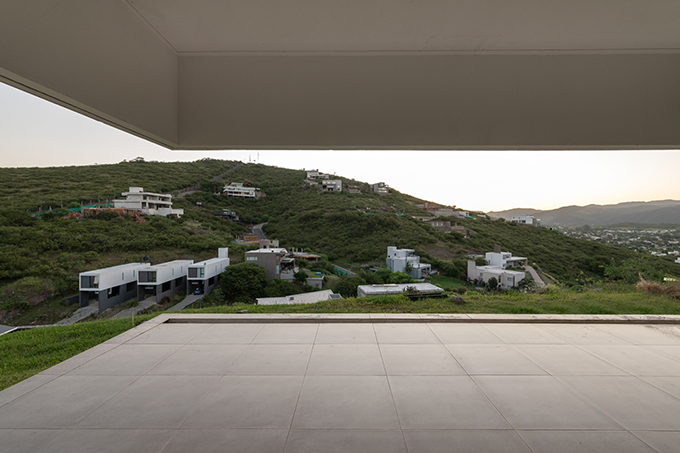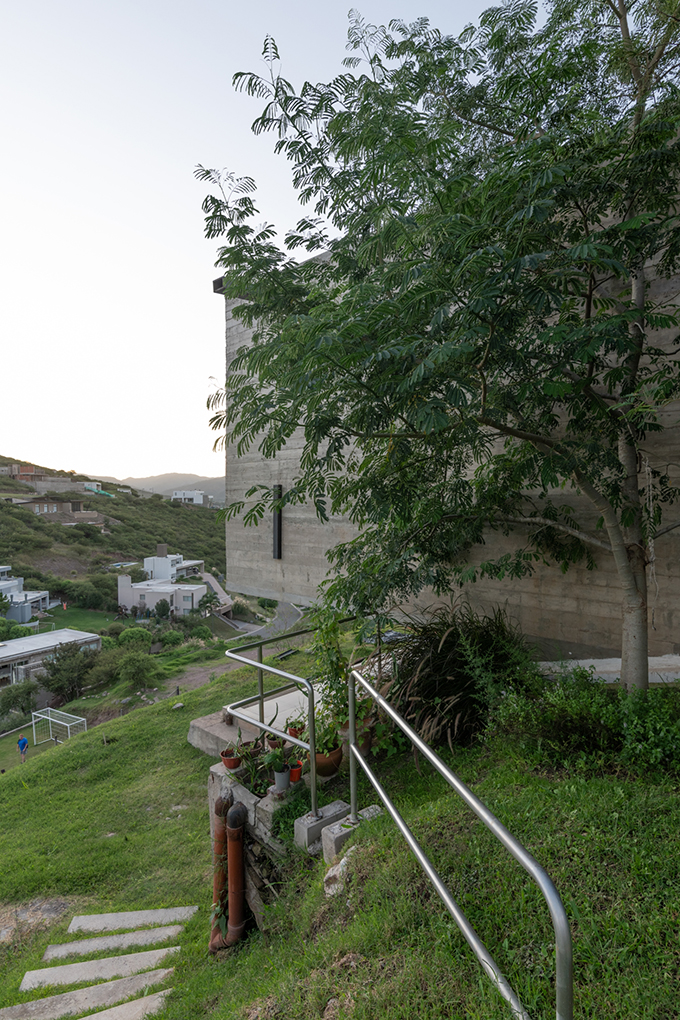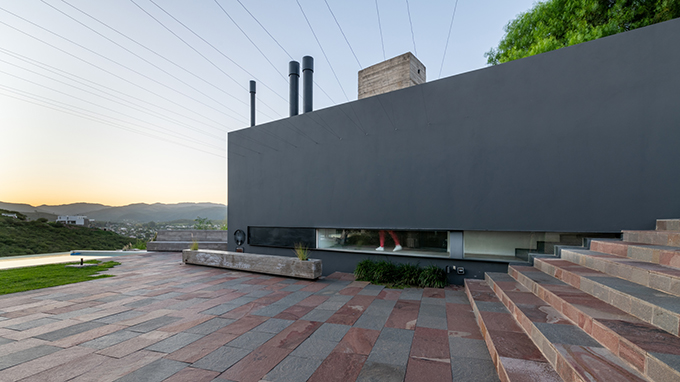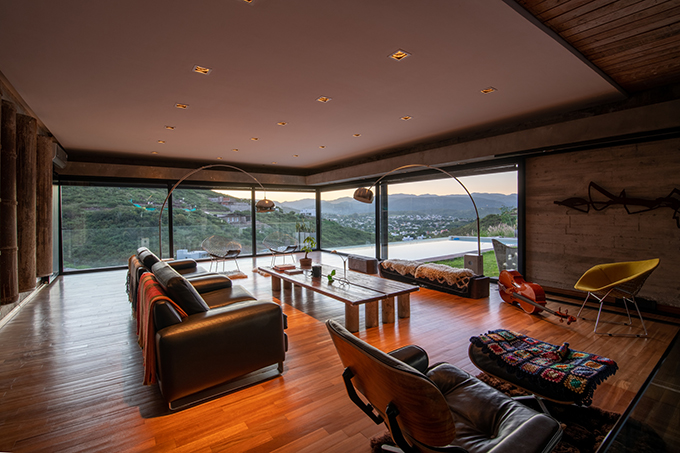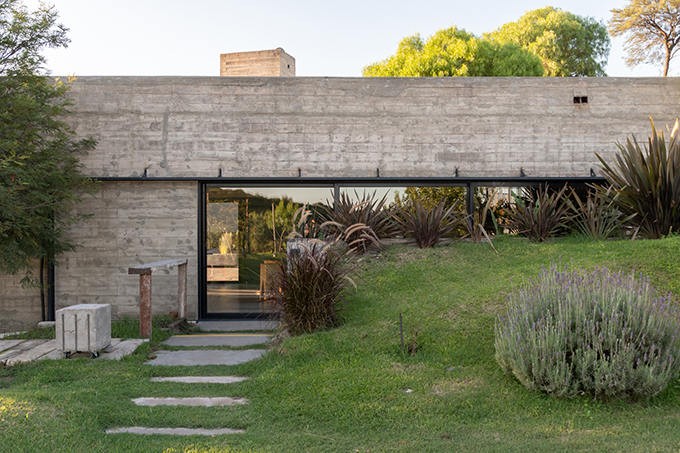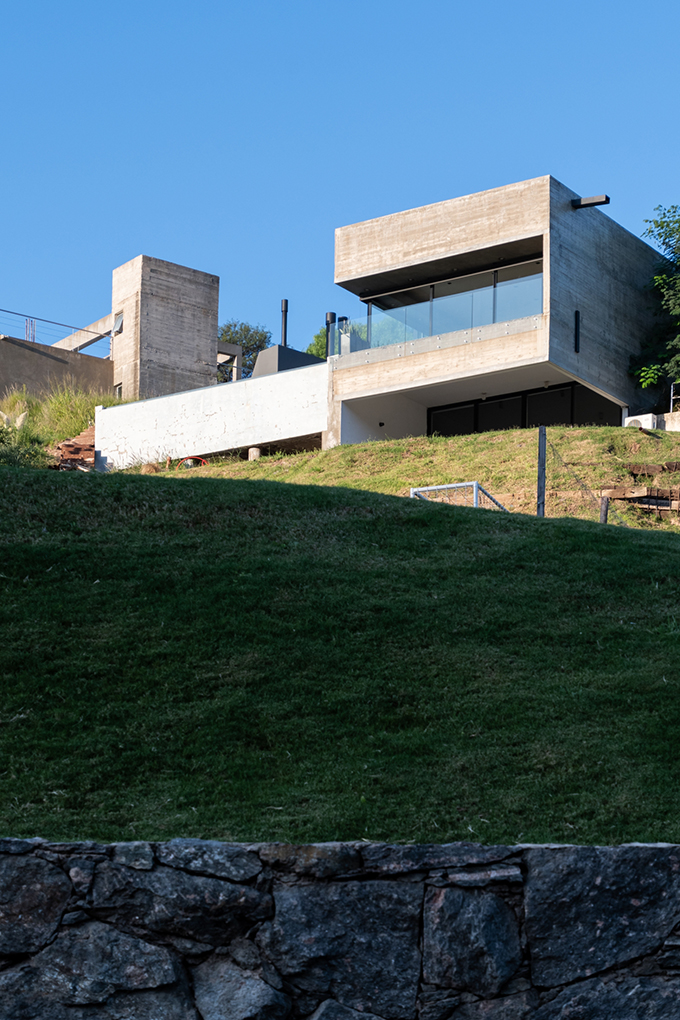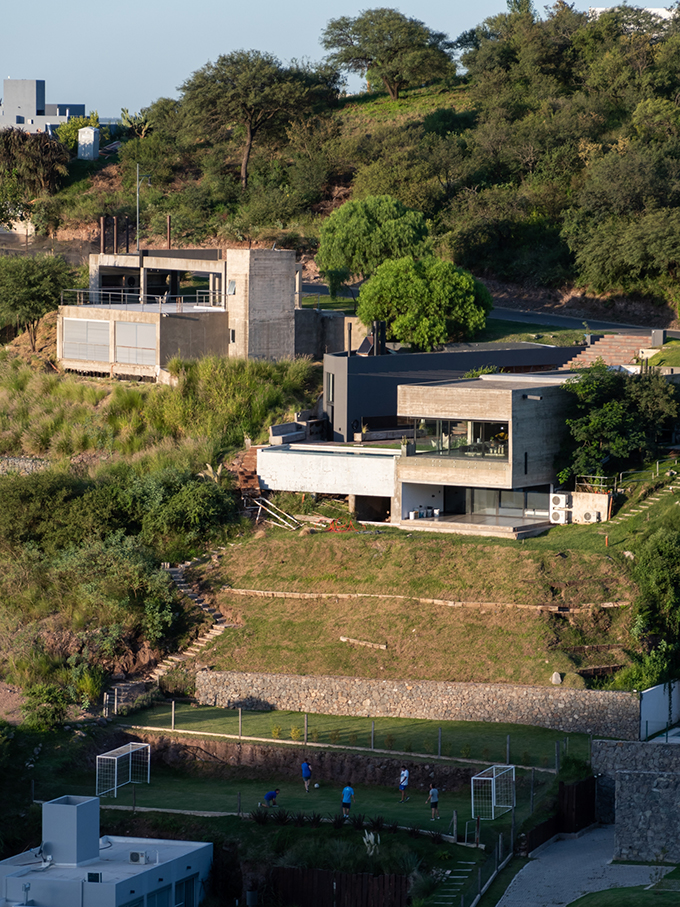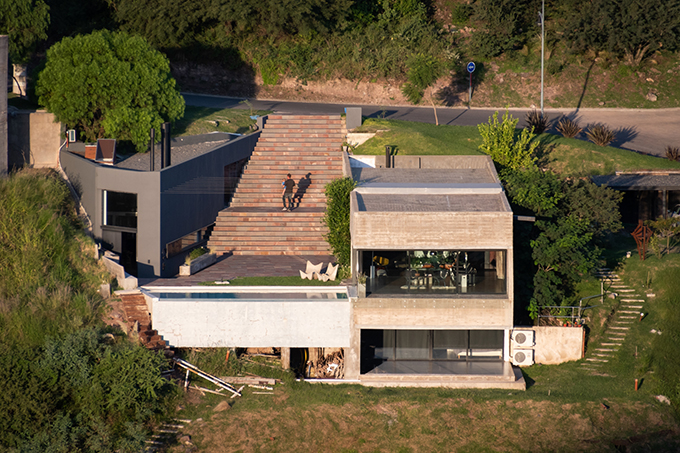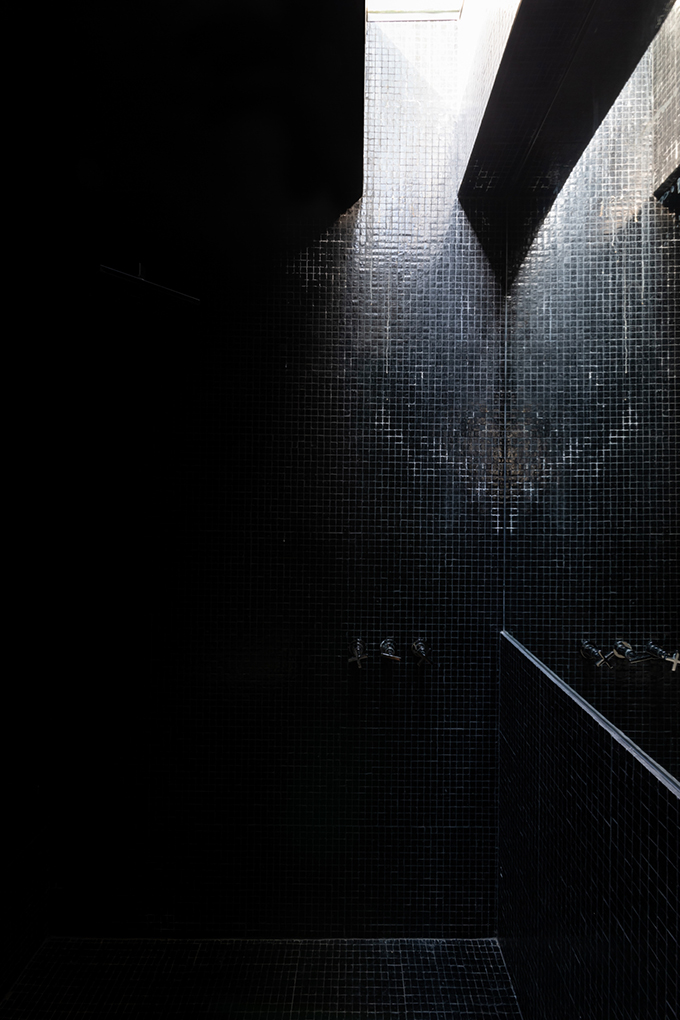 Project Name: Casa Escondida en el paisaje
Architecture Office: Bender Freiberg Arquitectos
Authors: Arq. Alejandro Bender, Arq Laura Freiberg
Adress: calle spilimbergo L135 La Cuesta –La Calera – Cordoba – Argentina
Project Year: 2015
Construction Year: 2018
Surface: (m2) 300m2
Photography: Arq. Gonzalo Viramonte