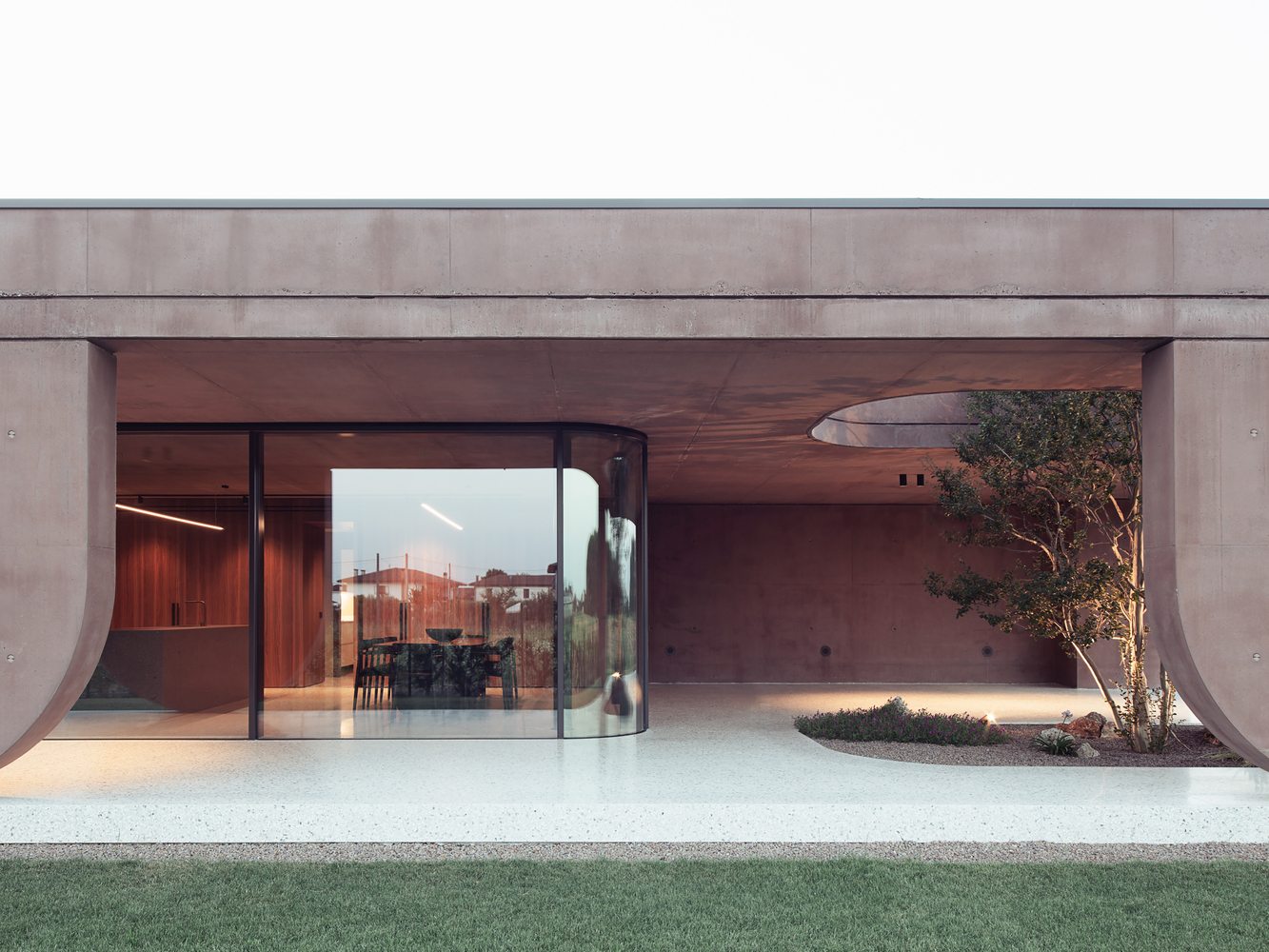 MIDE Architects, renowned for their innovative and environmentally conscious designs, has recently revealed their latest project – "House with a Large Porch." This single-floor residence redefines the relationship between architecture and nature, offering its inhabitants a captivating oasis where modern living coalesces with the surrounding park's serenity.
Seamless Integration with Nature
At the heart of the "House with a Large Porch" lies a visionary design that effortlessly merges the interior spaces with the splendor of the natural world. The focal point of this remarkable residence is a generously proportioned glass box living room, strategically positioned facing south. This transparent sanctuary allows an abundance of natural light to pour in, creating a seamless connection between the indoors and the verdant parkland outdoors.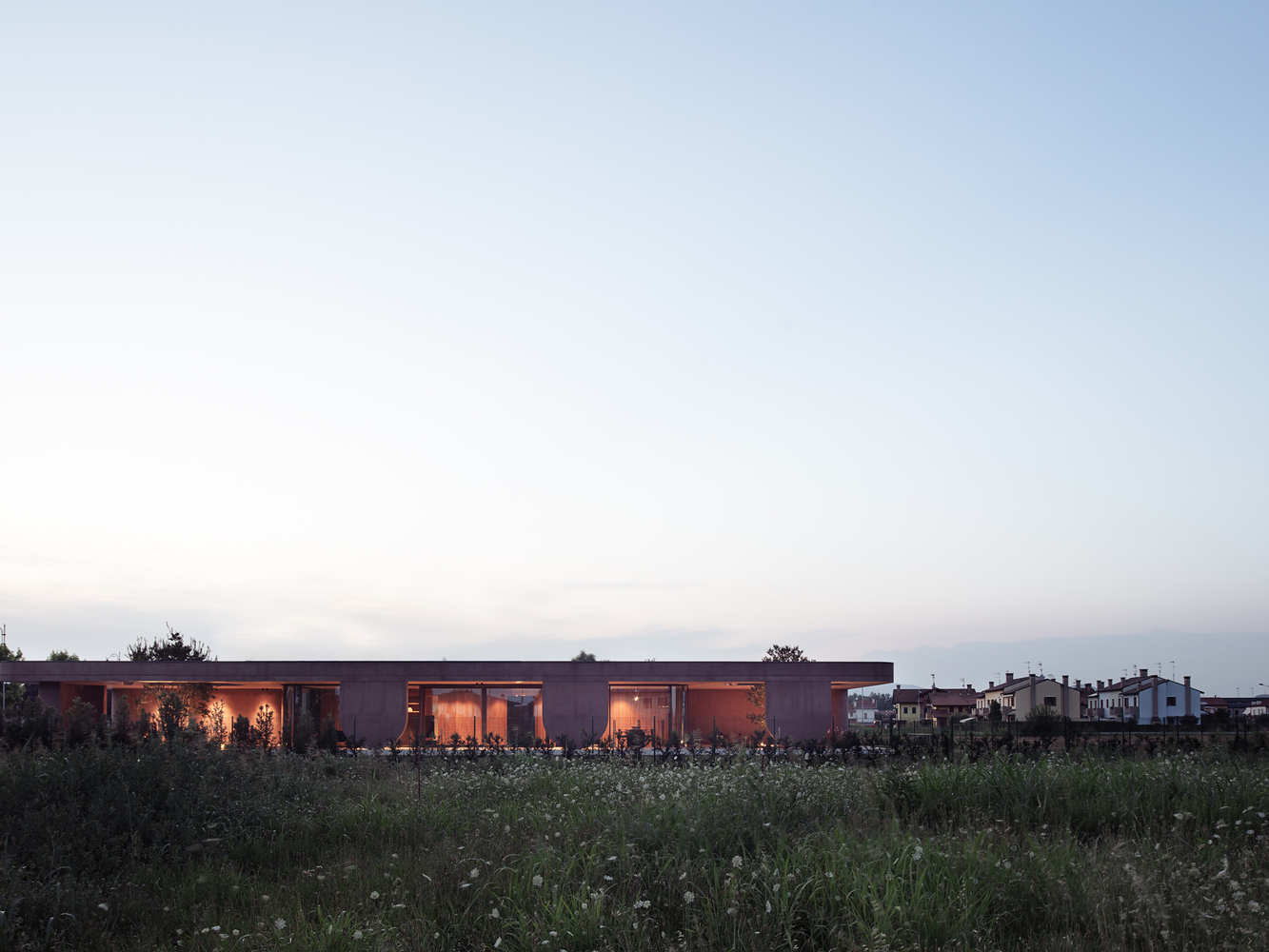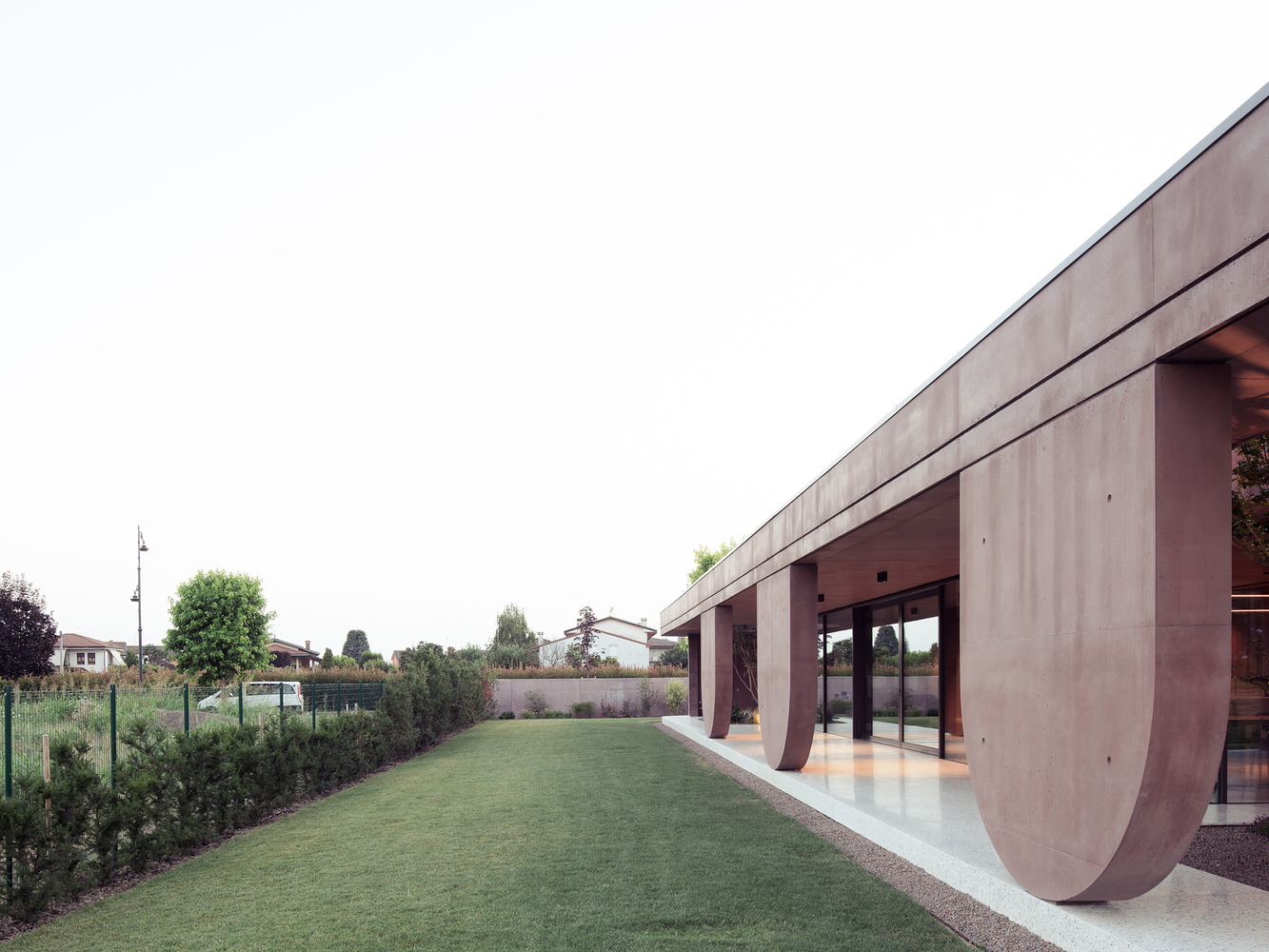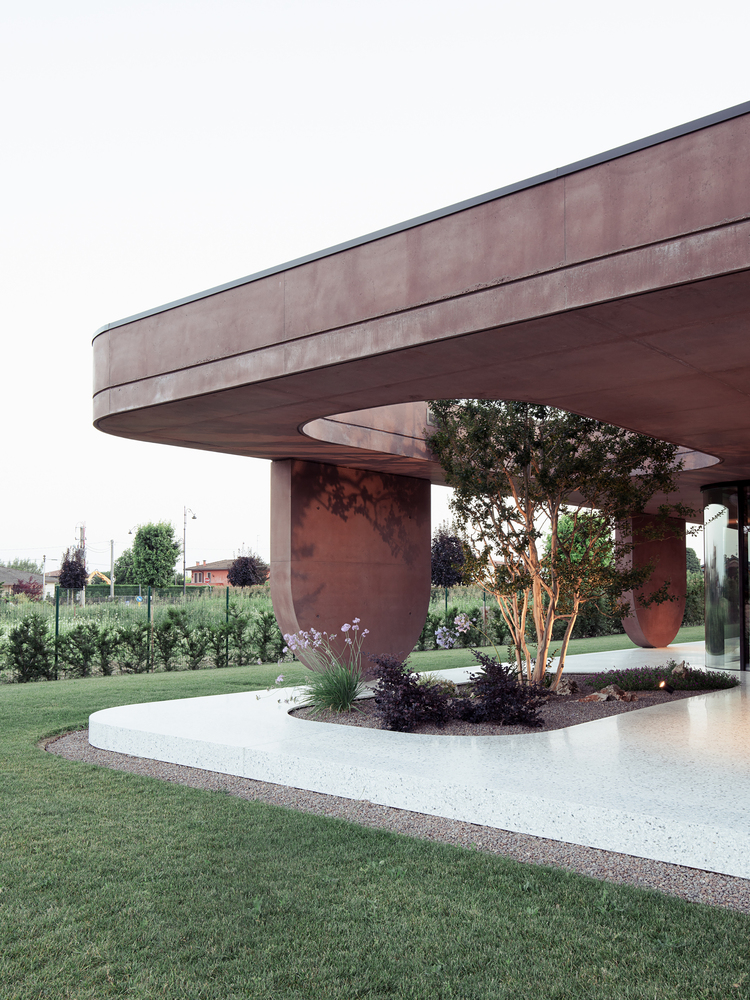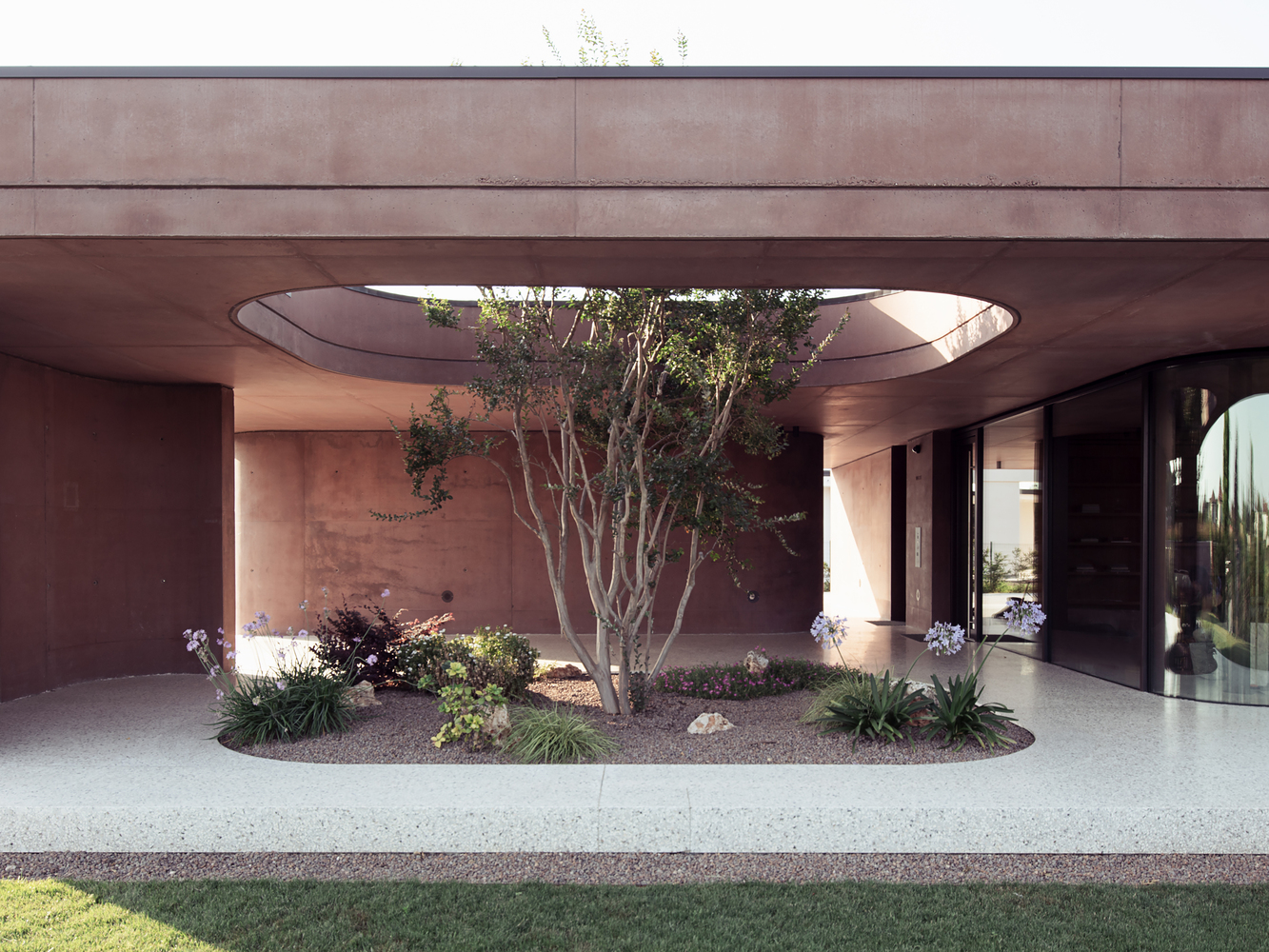 Embracing the Elements
While the allure of open living spaces is unmistakable, MIDE Architects has left no stone unturned in ensuring that the residents remain protected from the elements. To achieve this, the glass box living room is embraced by a sprawling porch, acting as a shield against inclement weather while simultaneously preserving the feeling of being amidst nature. Here, occupants can relish the delights of the outdoors, from the scent of rain to the gentle warmth of sunshine, without sacrificing the comforts of home.
Blending Intimacy with Nature
Beyond the glass box's brilliance, the "House with a Large Porch" boasts a more introspective sleeping area. The exterior walls of the sleeping quarters are crafted with concrete face view, imparting a sense of strength and grounding. Geometrical openings further enhance the connection between the private sanctuary and the surrounding garden, inviting in the tranquil beauty of nature.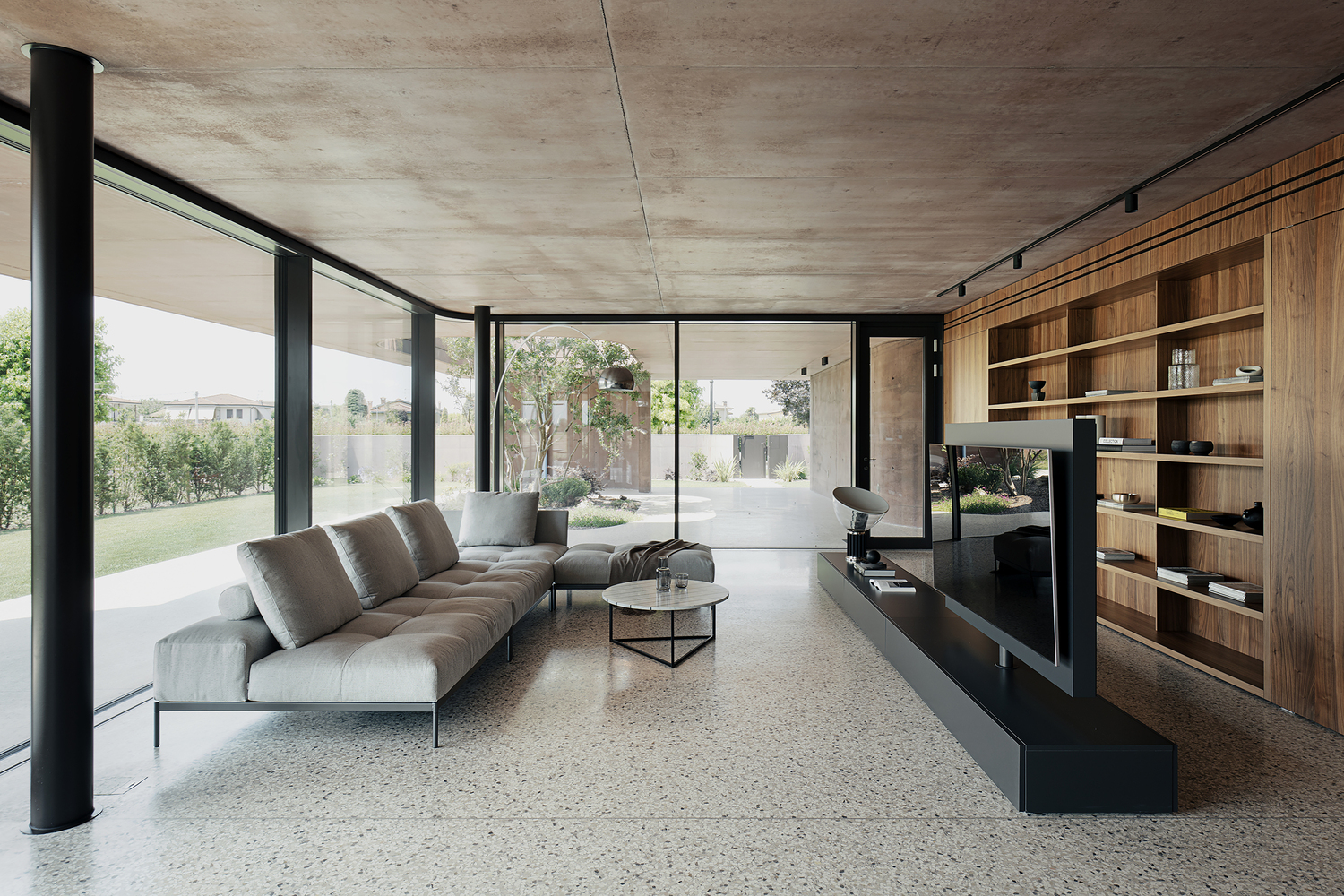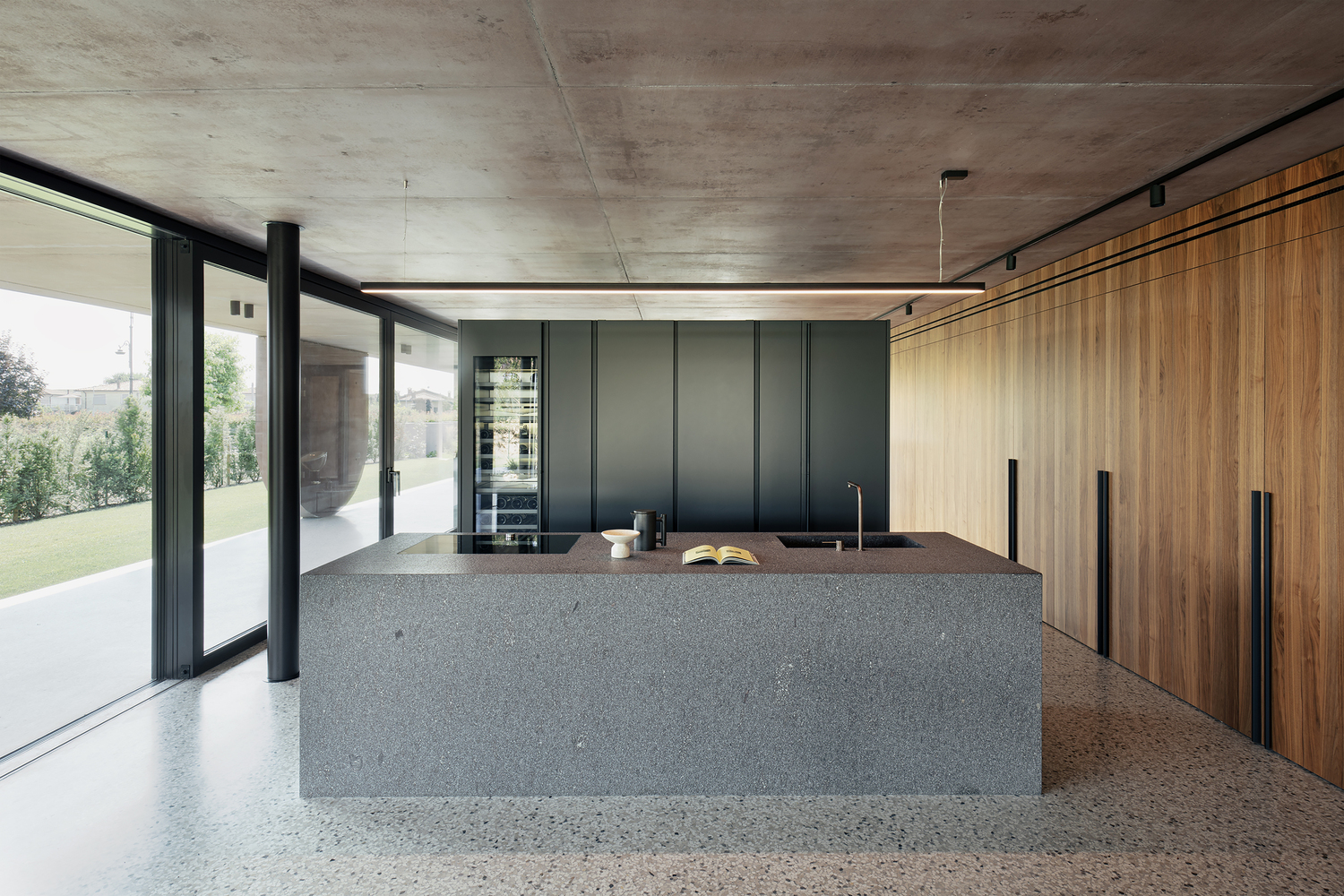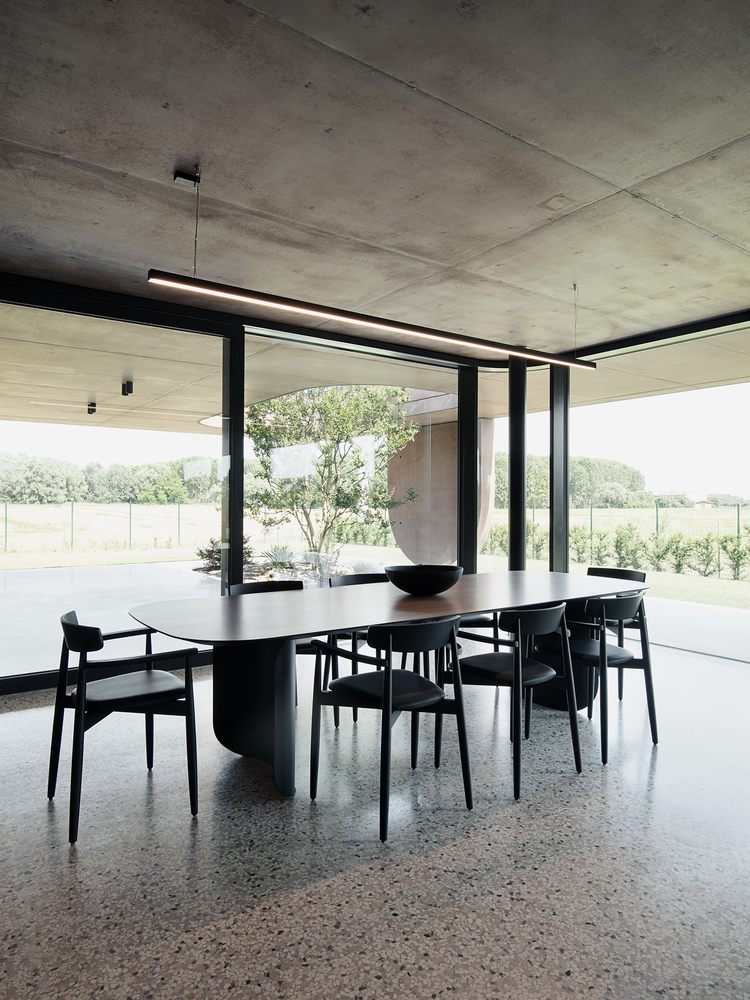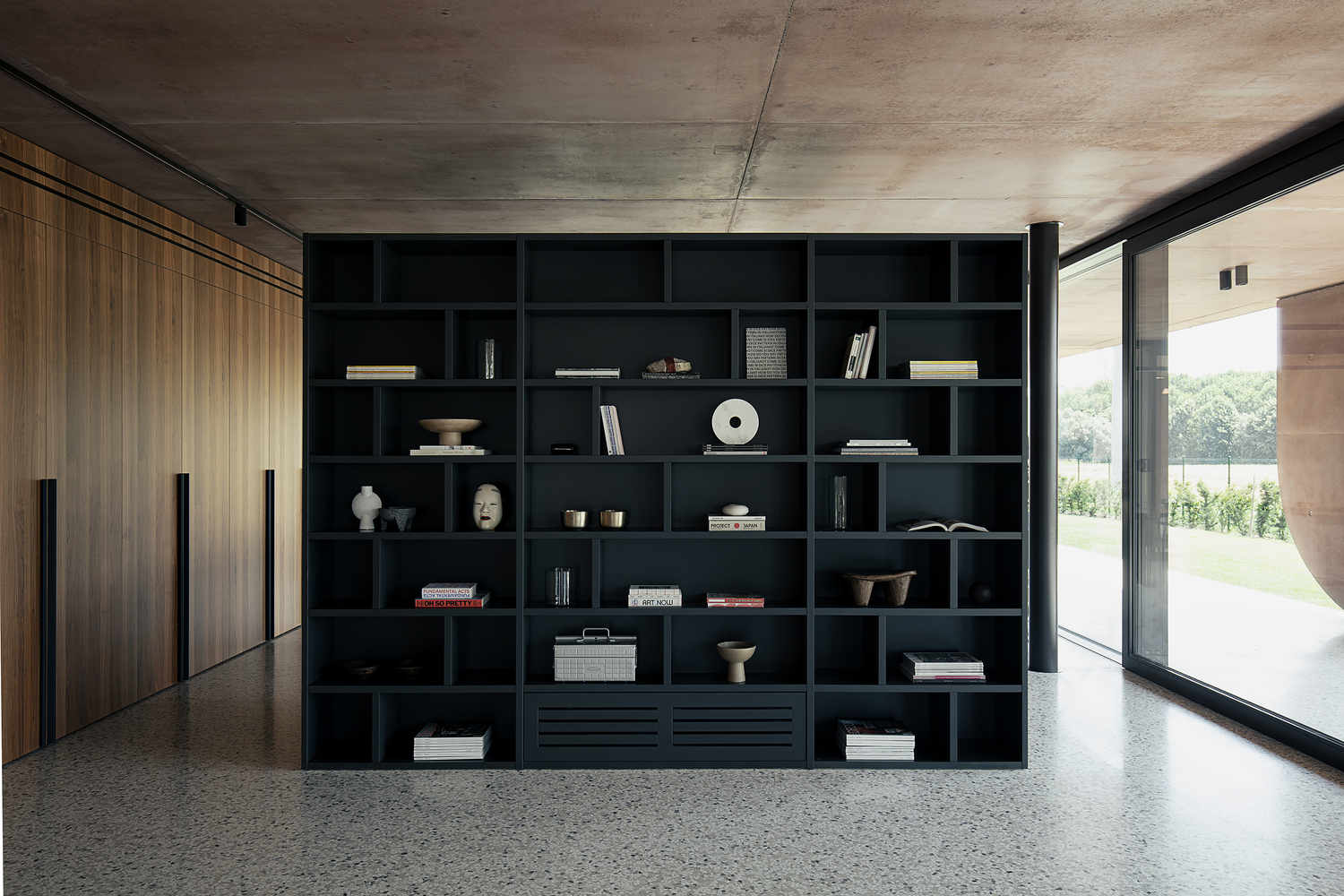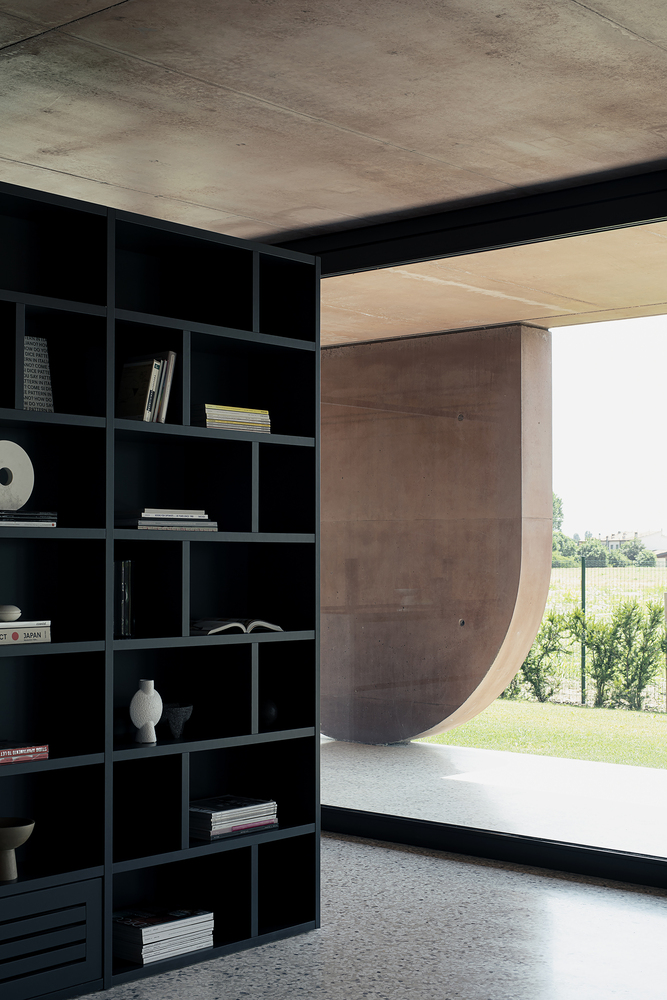 Minimalist Elegance
MIDE Architects' ingenious use of materials speaks volumes about the project's aesthetic prowess. The design embraces minimalism, focusing on a limited palette to strengthen its core concept. Glass and wood form a harmonious relationship with the natural environment, while a distinct reddish hue of concrete adds depth and character to the façade. The use of Venetian terrazzo flooring unifies the spaces, accentuating the seamless transition from one area to another.
An Ecological Vision
In an era where sustainability and eco-consciousness are paramount, the "House with a Large Porch" showcases a holistic approach to architectural design. By integrating the dwelling with the surrounding park, the project fosters a unique synergy between human habitation and nature. Light wells incorporated into the porch receive trees, exemplifying the architects' dedication to nurturing the environment.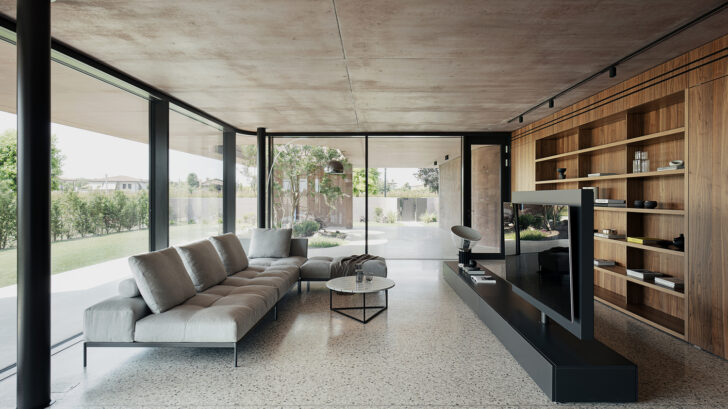 Project information
Architects: MIDE architetti – www.midearchitetti.it
Area: 500 m²
Year: 2022
Photographs: Alberto Sinigaglia, Simone Bossi
Manufacturers: Infixies
Design And Construction Process: Fabrizio Michielon, Sergio de Gioia
Program / Use / Building Function: Single house
City: Sant'Elena
Country: Italy