Hoarding is a disorder where people obsessively keep hold of items and objects, whether they need to do so or not. These items may be old, broken, or even actual garbage. The problem comes about because, for whatever reason, the hoarder places significant importance on items that have no actual value. Commonly hoarded items include newspapers, magazines, old packaging, food, and clothes.
While the exact causes of hoarding can vary by individual, generally, people who hoard exhibit signs of anxiety about throwing things away, and a lack of decision-making abilities about which items they actually need. As hoarded items build up in their home, they may also feel shame or embarrassment about the condition of their property. This can exacerbate anxiety and paranoia, and make the hoarding problem worse.
If you suspect that a friend, family member, or other loved ones have begun hoarding, you should try and address the problem before it takes hold. Severe hoarding disorders can pose a threat to a person's health, and also make selling the property extremely difficult.
Selling a hoarder house
Selling any home can be very tricky. Selling a hoarder house is even more difficult. Most sellers will spend time renovating and cleaning their home to make sure they get the best possible price and fastest possible sale. With hoarder homes, this is much more difficult and may even be impossible.
Many potential home buyers now start their search online, browsing through available properties in their area to get a sense of what's available. This makes taking accurate and beautiful interior photos of your home incredibly important, which can be a huge problem when selling a hoarder house. You'll need to either clear, and then deep clean, the entire home, or take photos of it as is and run the risk that it will be more difficult to sell. For a faster sale, reduce the price. This lets the buyer know that you understand the work that will come with clearing the place.
You can also remind the buyer of what's great about the house. If the exterior or yard looks good, make sure to get plenty of photos to get that across.
If you do choose not to clear the house before selling, you may also run into problems when it comes the time for showing the property. Open houses are particularly tricky with hoarder houses, as it's often simply impossible for groups of buyers to view the place at one time. Depending on the condition of the interior, you may struggle to show the house even to individual buyers.
All that said, if the person who previously owned the home suffered from only mild hoarding disorder, it would be perfectly possible from a logistical perspective to show the house. If the rooms are reasonably clear, all you need to do is to make sure that there are no trip hazards on a buyer's likely route through the spaces, as you don't want them to be distracted from the home's potential.
You need to be especially careful if the potential buyer is bringing their children, pet, or other relatives to the viewing. Hoarder homes can be very hazardous for children, who are infinitely more likely to trip or fall if rooms are cluttered.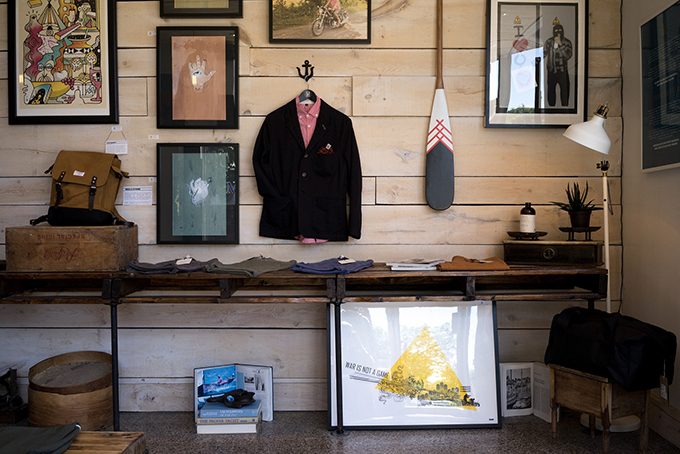 Dealing with judgment
If you're selling a hoarder home, whether it's yours or someone else's, you need to be prepared for other people (potential buyers, realtors, and anyone you come into contact with) to pass judgment about the condition of the property. Hoarding disorders are widely misunderstood and buyers, most of whom are looking for a perfect home they can move into right away, can be harsh critics. You need to be prepared for negativity, but just remember that people aren't trying to be mean. They just don't necessarily understand the situation.
Clearing out
If you do decide to clear out the home before selling, you need to go into it with a definite plan. It's not the same as cleaning and decluttering a non-hoarder house. It's not likely you'll be able to do the work yourself, and you need to be organized and methodical about what needs to be done and when.
First, you should bring in a professional house clearing and cleaning service to assess what work is needed. You may need specialist equipment, as some hoarder homes are breeding grounds for contaminants and biohazards that may not be immediately obvious.
Not all items in a hoarder home will be unusable or need throwing away. As you organize items within rooms and bring them out of the house, don't simply get rid of everything. Sort into items you want to keep, items that need to be thrown out, and items that can be donated to charity or your local Goodwill. Your cleaning service provider should be able to help with this, but you or the homeowner will know best when it comes to items of sentimental value.
Of course, if you do decide to clean out the home, you need to factor in the expense that comes with such a big job. If the homeowner, or other family members, can help out, you may be able to reduce costs. Think about whether it's worth it. If you can sell the home without clearing, it might be better to do so.
Selling to a real estate investor
If you want to get rid of the home quickly without needing to worry about open houses, viewings, or clearing the home, you might want to sell to a real estate investor instead. This is often the best way to sell hoarder houses as the home's condition is less likely to be an issue. These investors also don't charge several fees charged by realtors. You won't pay commission, and the transaction will likely close much faster than a traditional home sale.
Before selling to an investor, you need to vet them properly. Don't get burned by fraudsters. Meet them in person if you can, take a look at their website, or ask for definitive proof of funds before you commit.