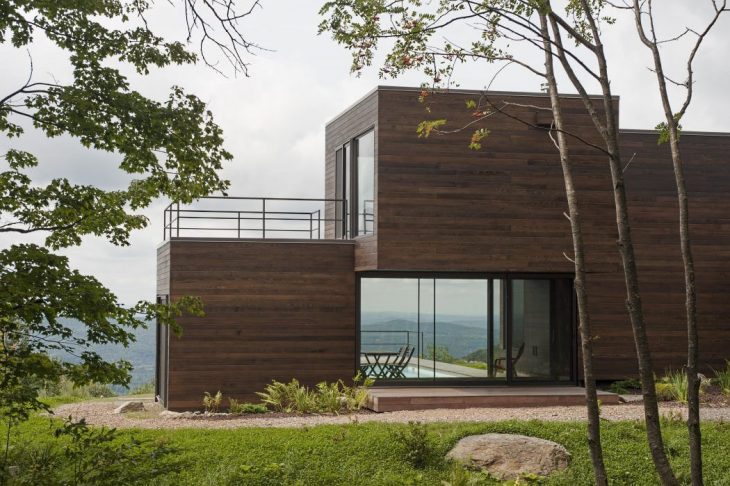 Atelier Pierre Thibault designed this inspiring contemporary wooden residence located in the countryside near Quebec, Canada, in 2015. The house boast a variety of private and open spaces and offers an incredible 180 degree panoramic view at the surrounding mountains. Take a look at the complete story below.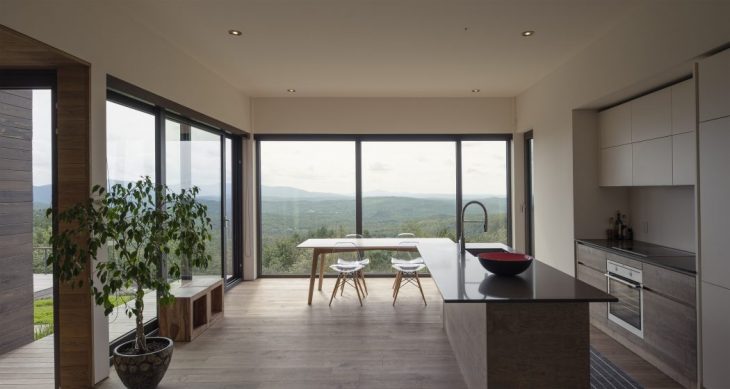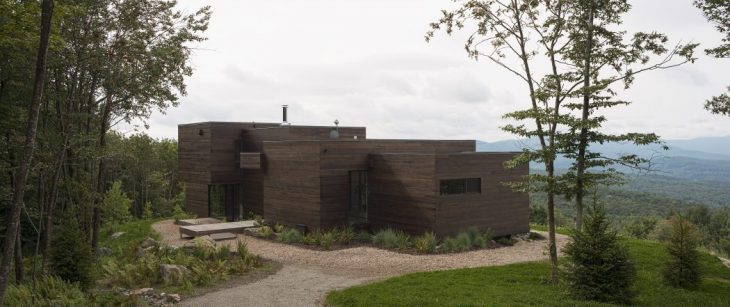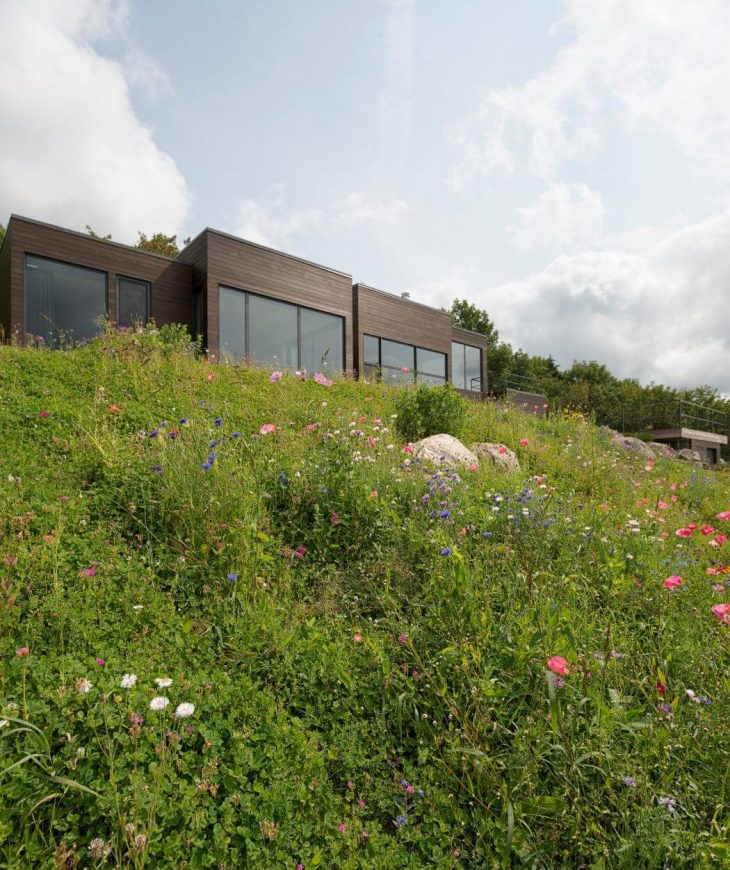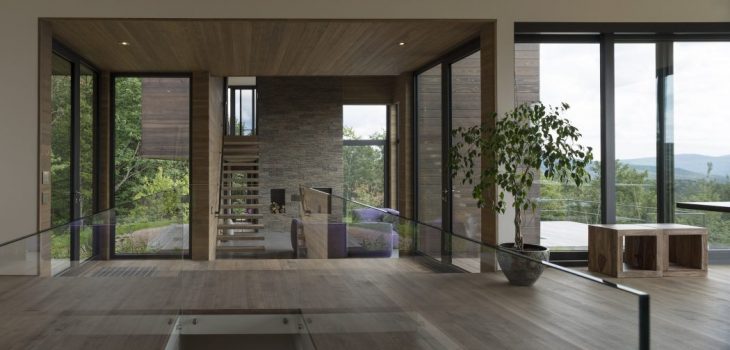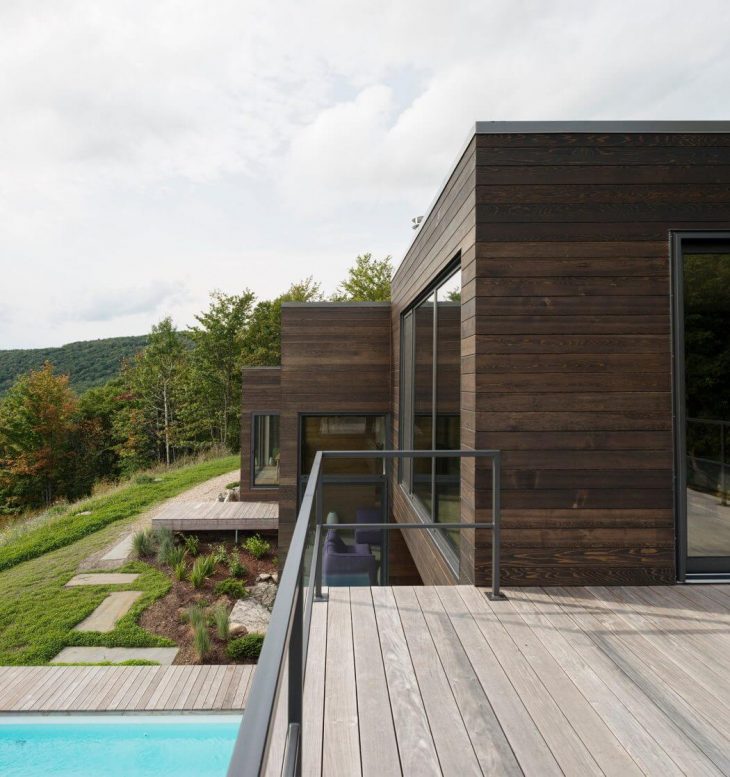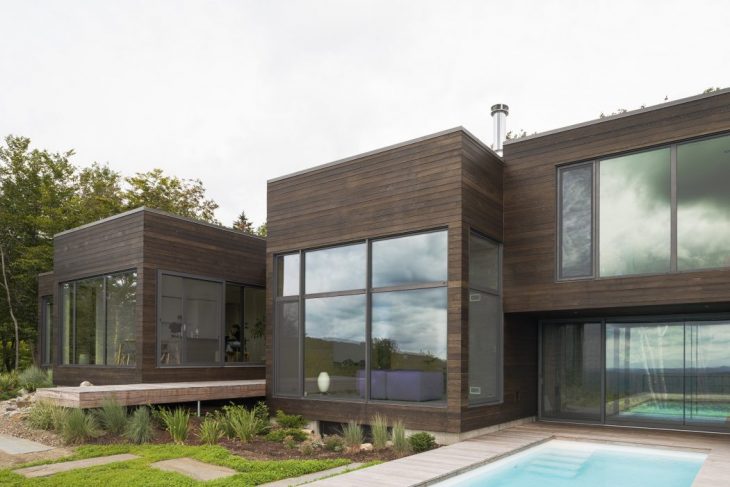 From the architects: A small family, born and raised in Montreal, wanting to get closer to a peaceful place in the country, bought a beautiful site in the Eastern Townships in order to begin building their house. Their site majestically reveals itself, along a private road winding through the forest. A 180 degree panorama opens south, looking at the surrounding mountains, while a dense forest takes place to the north side.
Integration
The house anchors itself in a slope, at the forest's edge, to benefit from the magnificent view while having a direct contact with the dense vegetation on the other side, creating a link with various environments. To merge into the landscape and reduce its visual impact, the shape of the project adapts itself to the ground, never exceeding two floors. The house takes form in several volumes, each of which contains a distinct function, benefiting from its natural context while harmonizing with it.
Innovation
The different spaces are connected one after another, creating dynamic circulations while providing different sights on the environment. The architecture allows a wide variety of spaces, ranging from introverted to open spaces, from a direct and private contact with the ground to a wide panoramic view. The seemingly detached volumes spread elegantly through the site, as free particles delicately lay down.
Technical consideration
The apparent wooden structure adjusts itself to the volumes. The same constructive principle, a column-beam assemblage, is repeated and adapted according to the different proportions.
Photography courtesy of Alain Laforest
Find more projects by Atelier Pierre Thibault: www.pthibault.com
What do you think about the project? Feel free to leave a comment below.