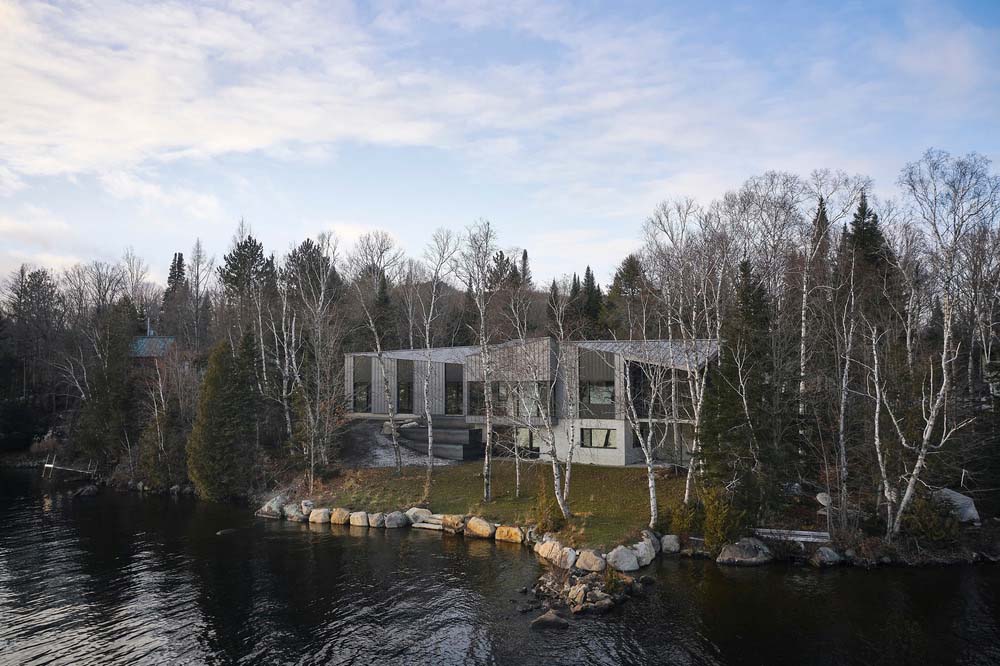 Ghoche architecte has recently completed work on his latest residential project – The Les Pointes residence. The house is located at the end of a peninsula on the shores of Lake Archambault, in Saint-Donat, Quebec, Canada.
Given the scarcity of waterfront sites, the owners chose to demolish the old family cottage and start over in order to develop a project tailored to their needs and with a modern aesthetic.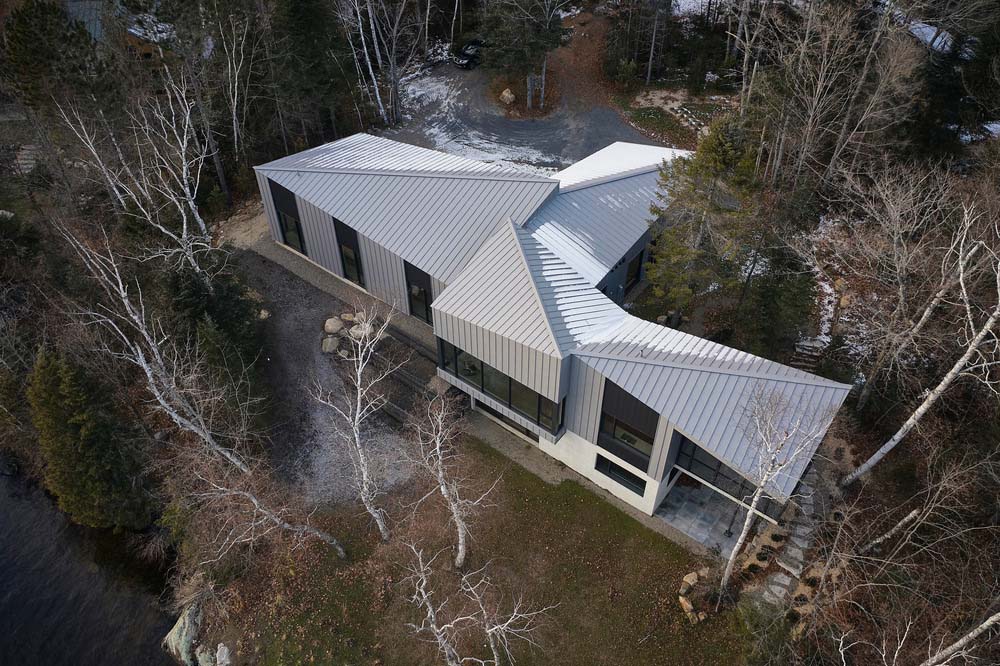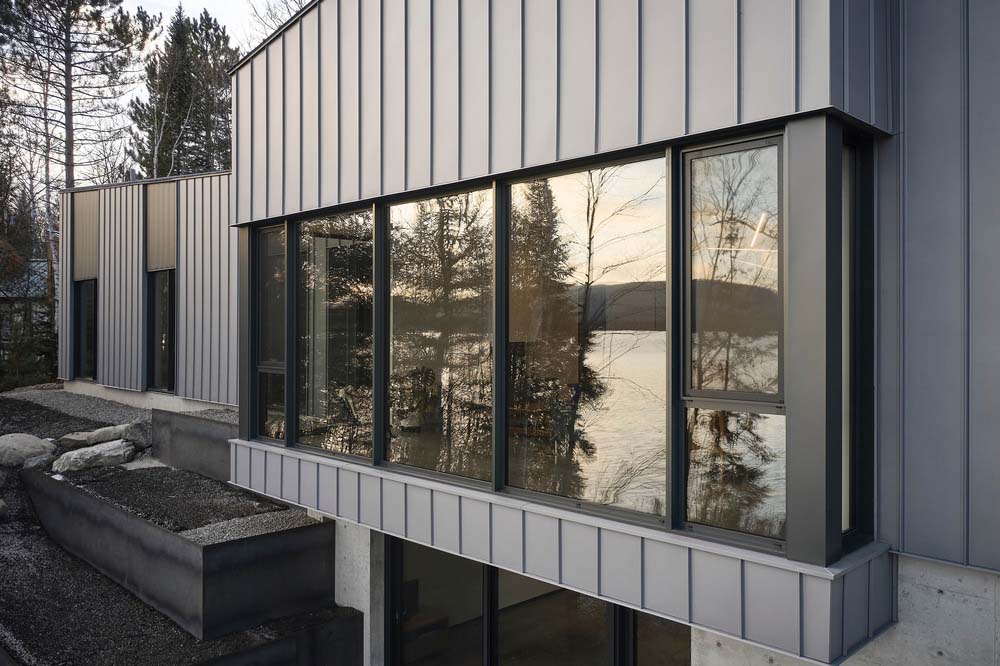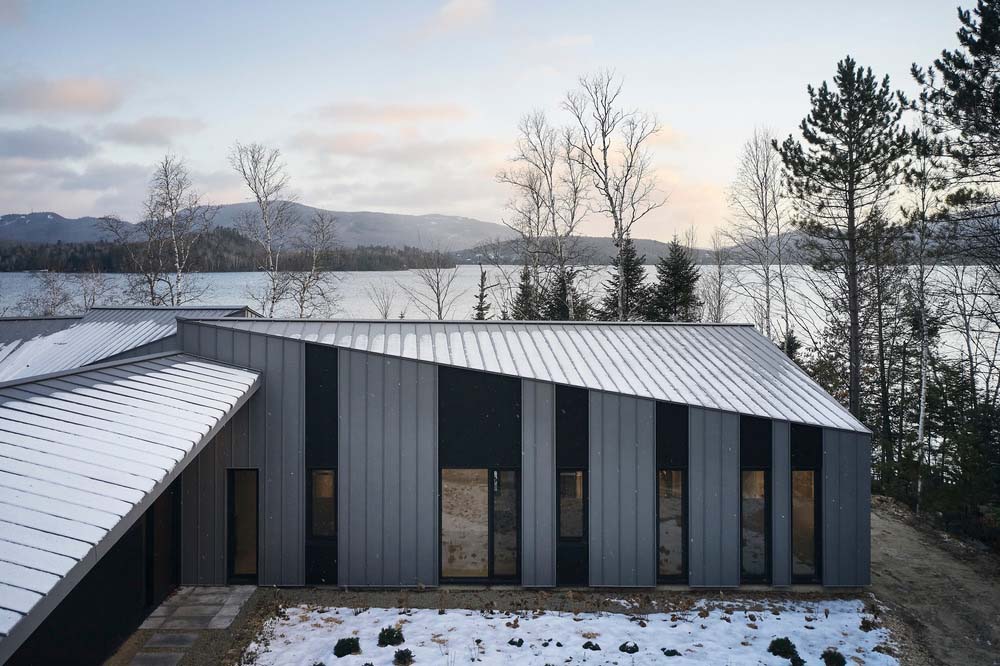 The beautiful environment, its hues, textures, and the setting of a lake surrounded by mountains served as inspiration for the design. It was clear that the house needed to make the most of its setting by orienting views of the lake from all of the principal areas.
The integration of all the rooms on one level was the other primary design criterion, and it proved to be a significant problem. Before opting to divide the house into four wings, each with a distinctive roof to imitate the hilly surroundings, the architects experimented with a number of designs to avoid making a too lengthy building. The end effect was a very distinctive characteristic home. This assumption served as the foundation for the disjointed geometric design and the asymmetrical shape articulation of the roof slopes.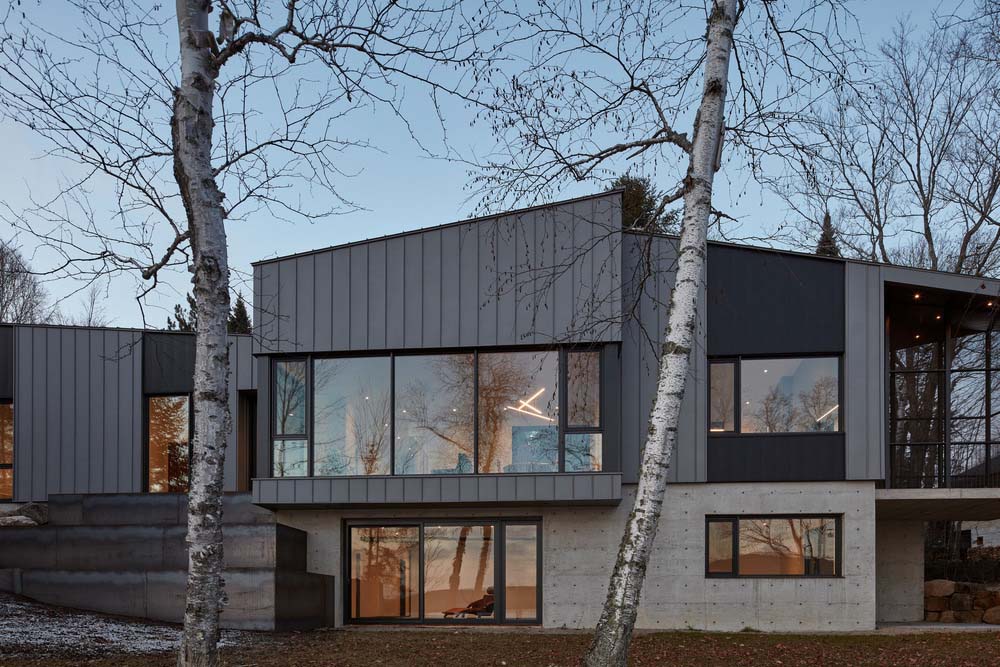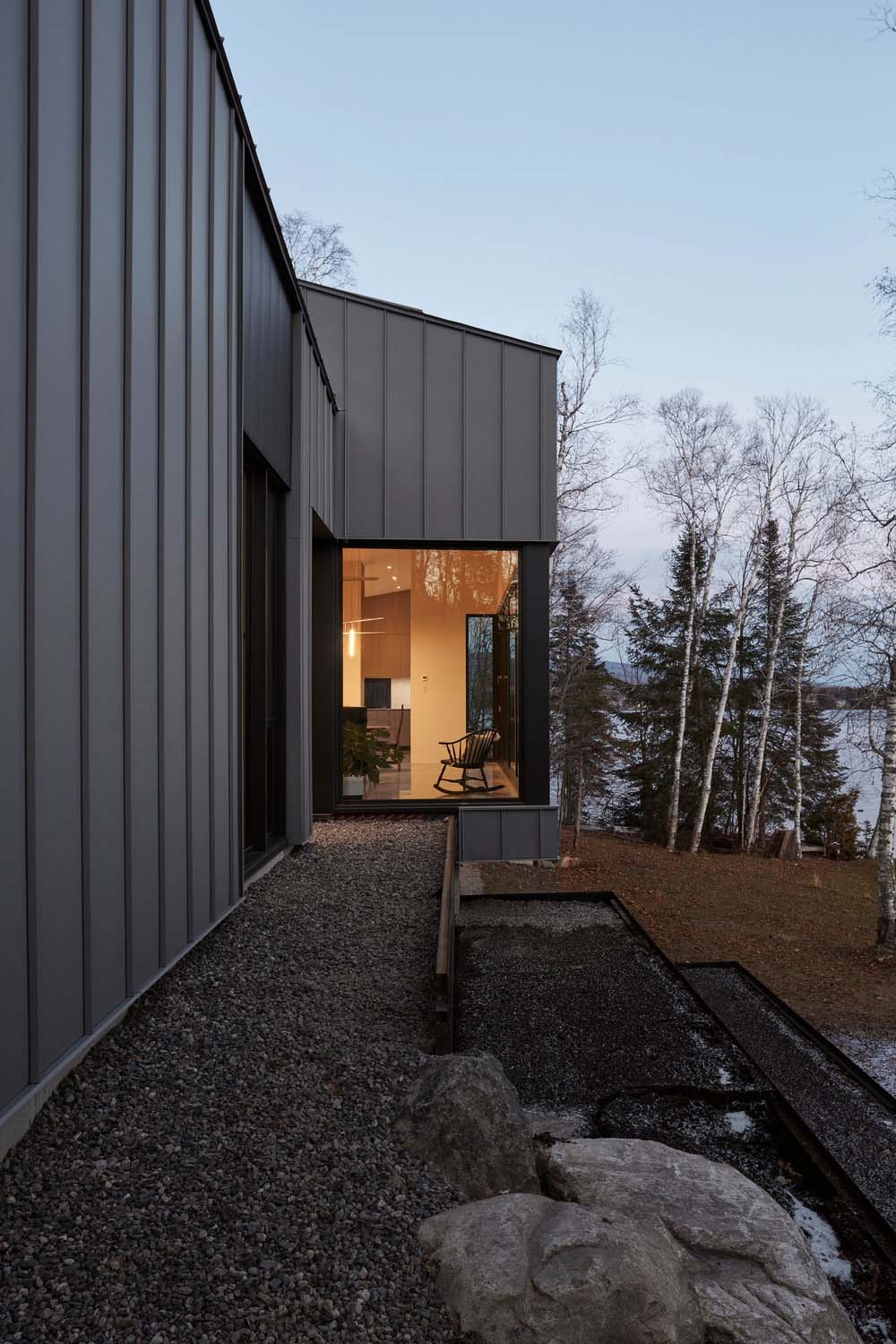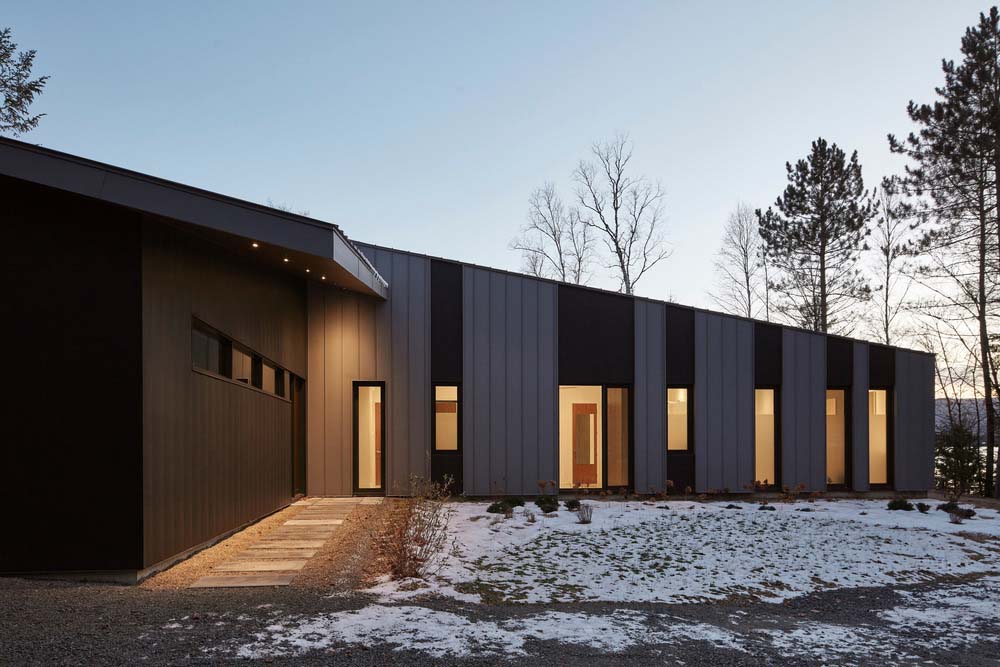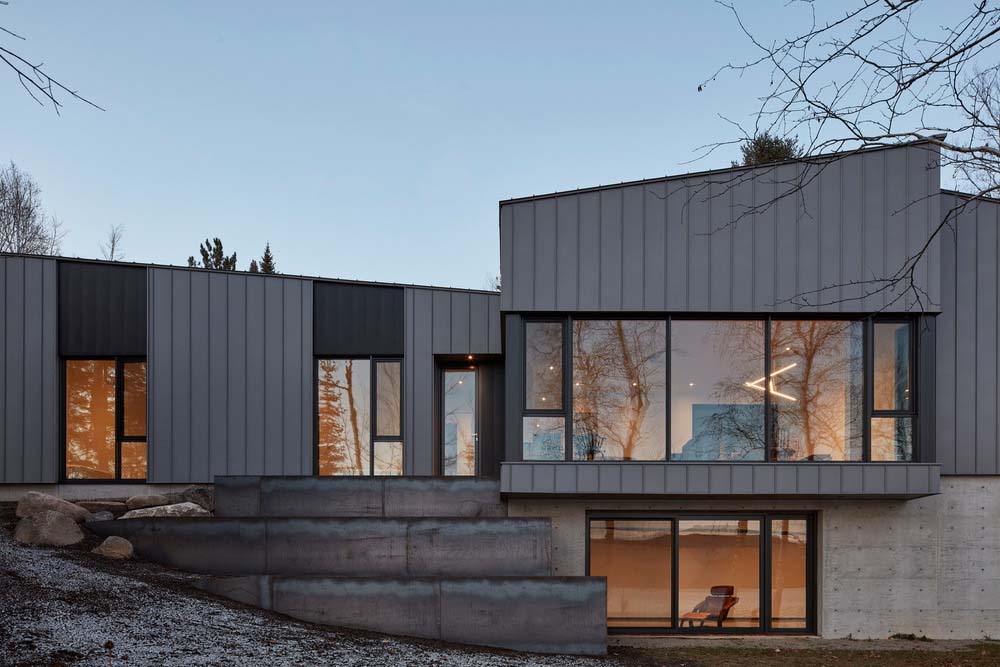 It was necessary for the materials to be long-lasting and low-maintenance. Because of its qualities and beauty, pre-finished steel was rapidly chosen as the primary cladding material for walls and roofs. The panel color scheme of grey and anthracite mirrors the various tones of grey in the nearby rock formations. Warmth and brightness are added to the home by subtle copper accents in the soil that are highlighted on the entrance door and soffits of the roofs.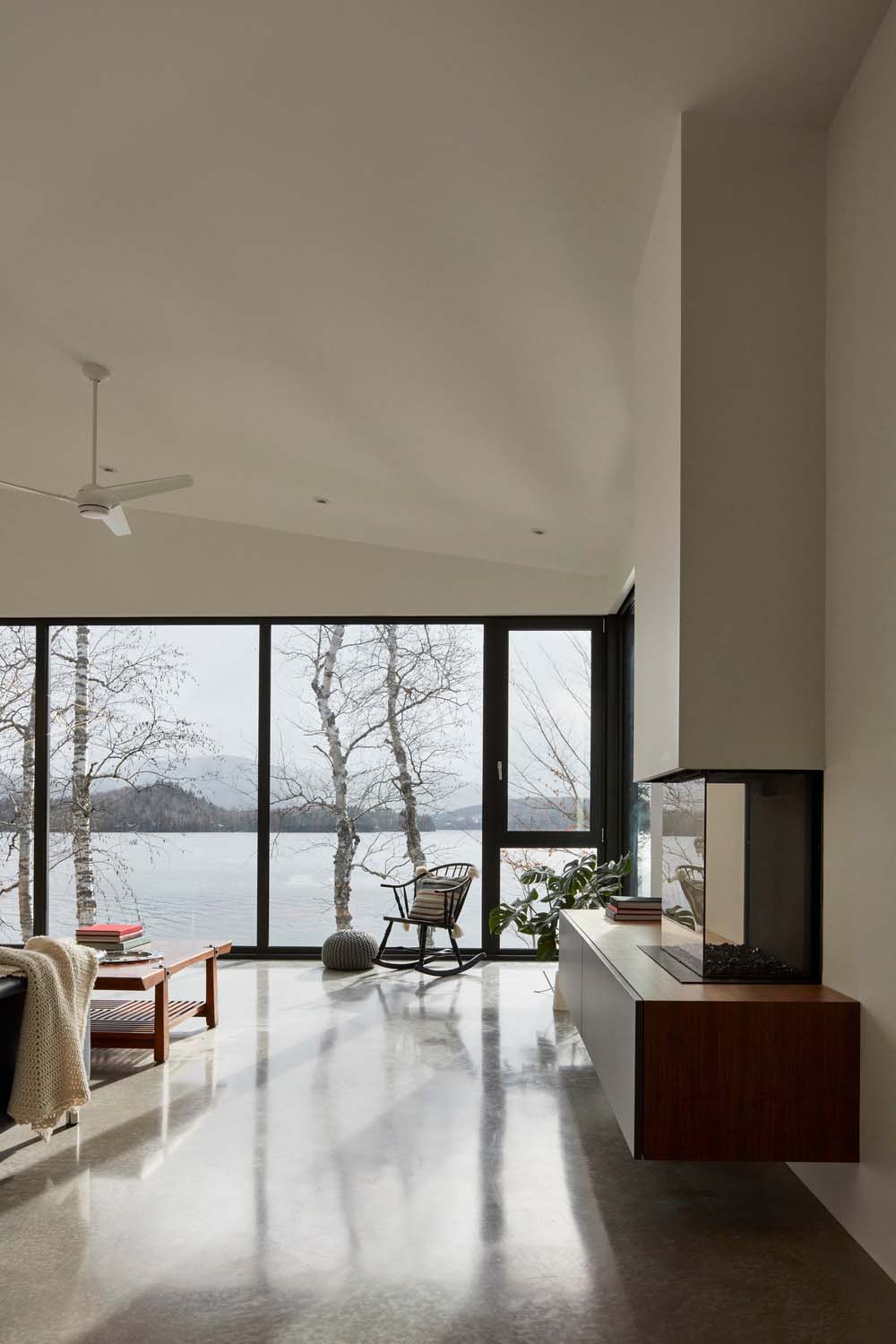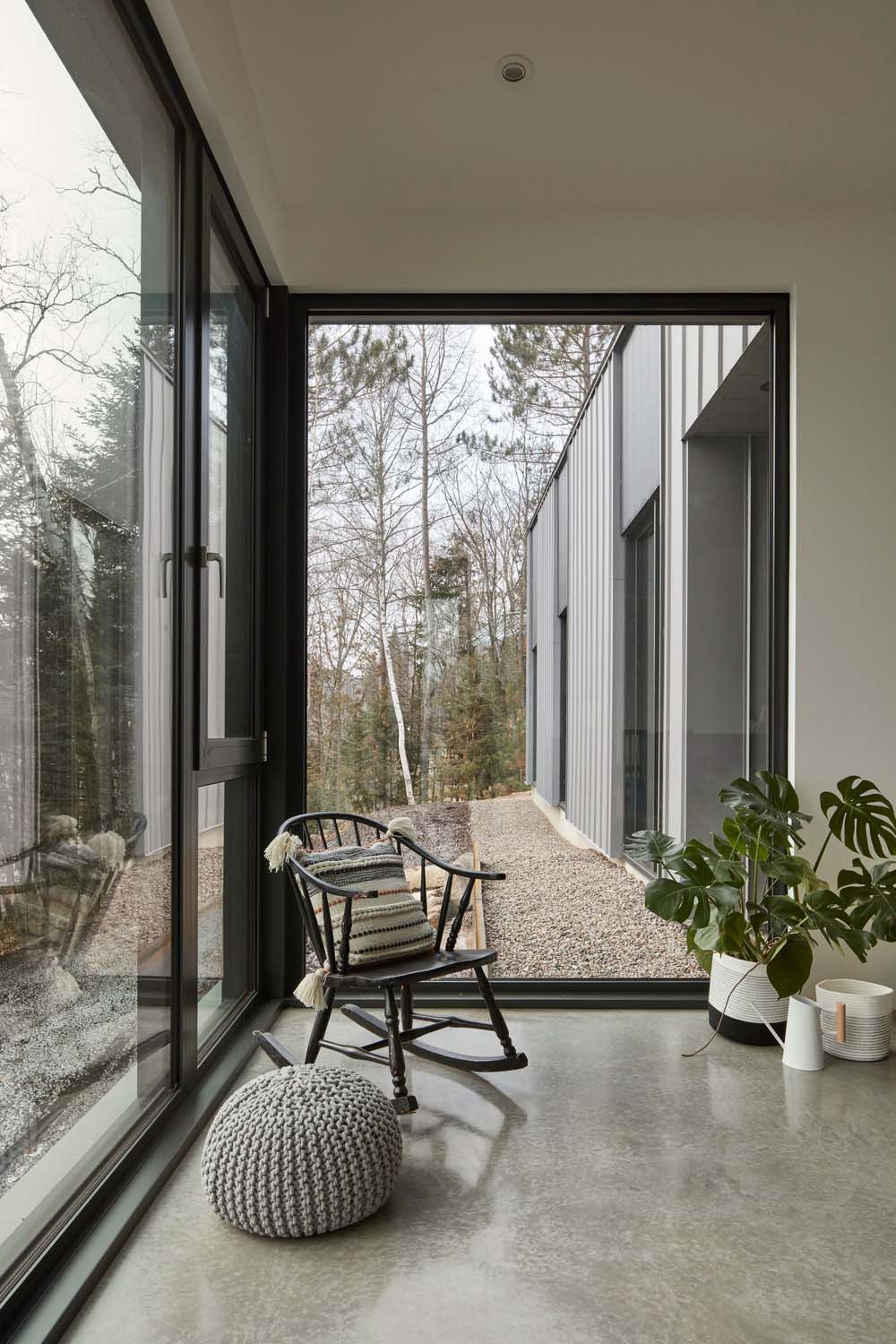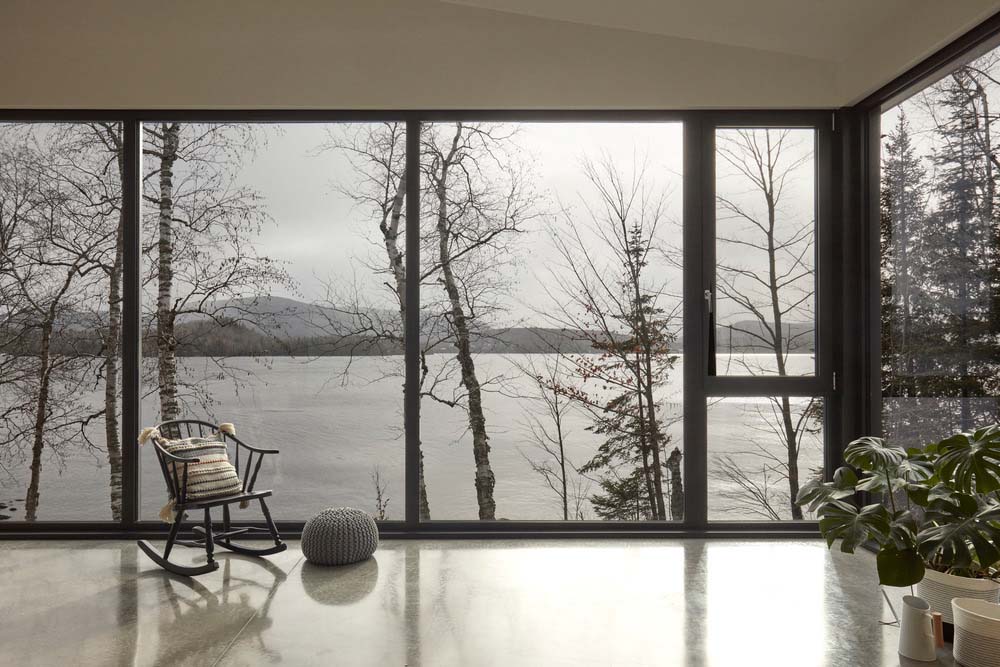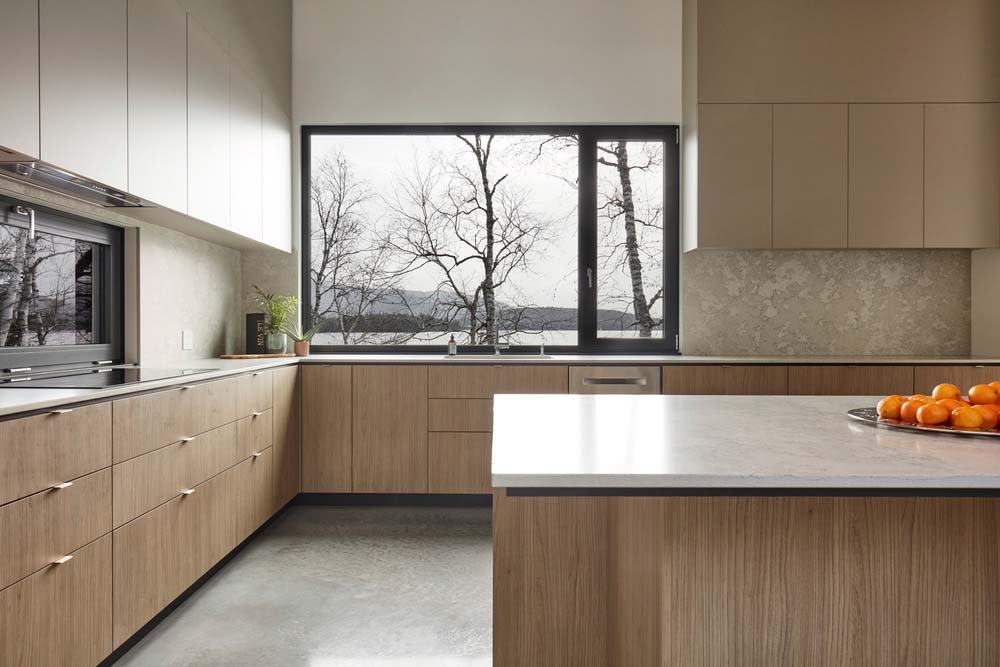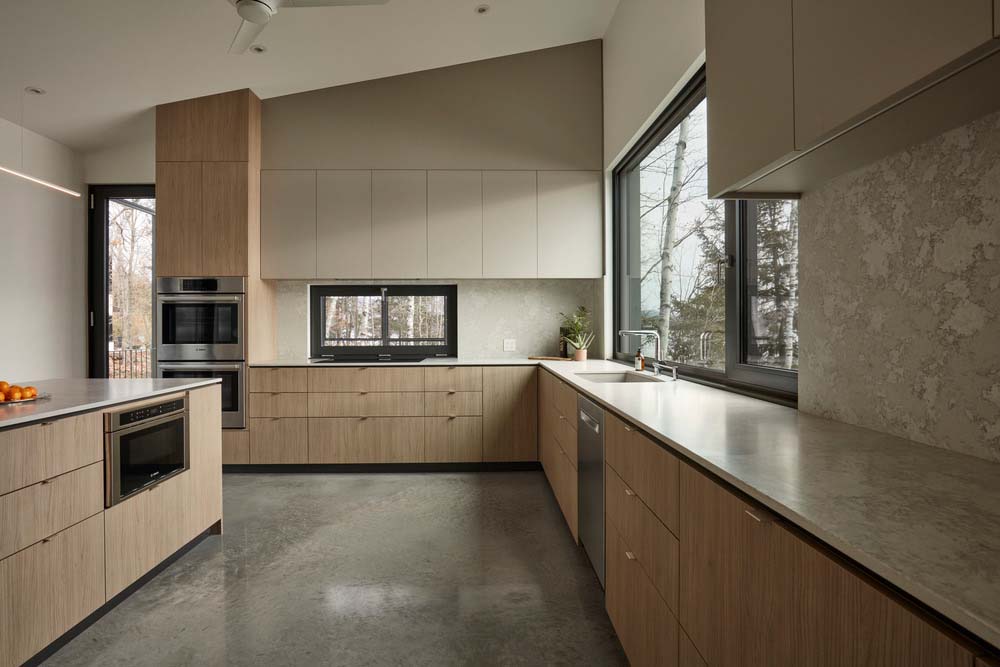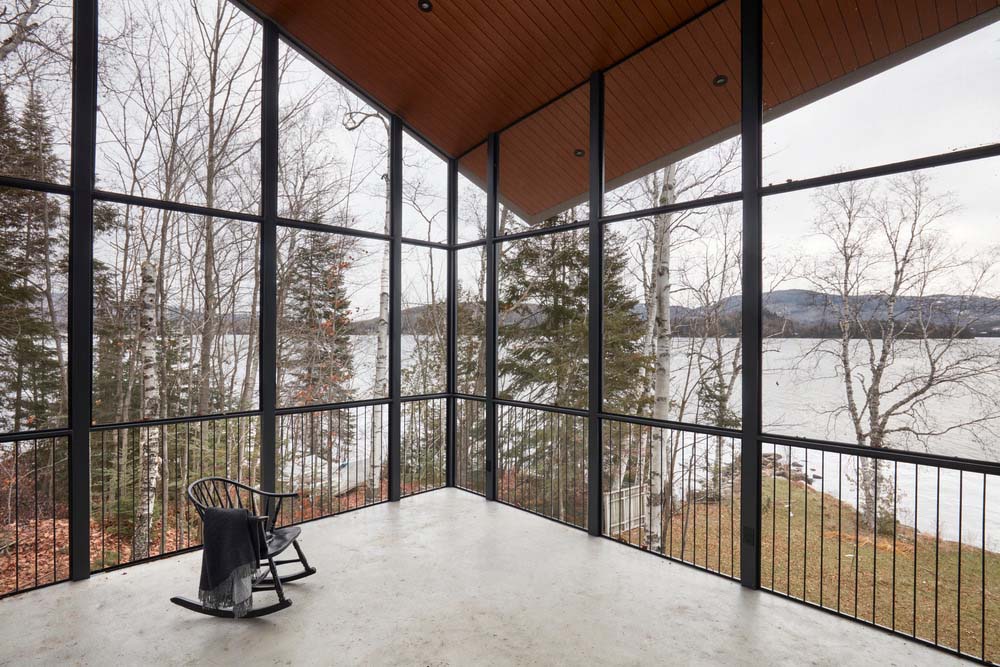 The first step in the process is to determine the best location for the new facility. While rising the main rooms, which are capped with a sculptural roof line, it stabilizes the building to the ground, establishing the horizontality of the base.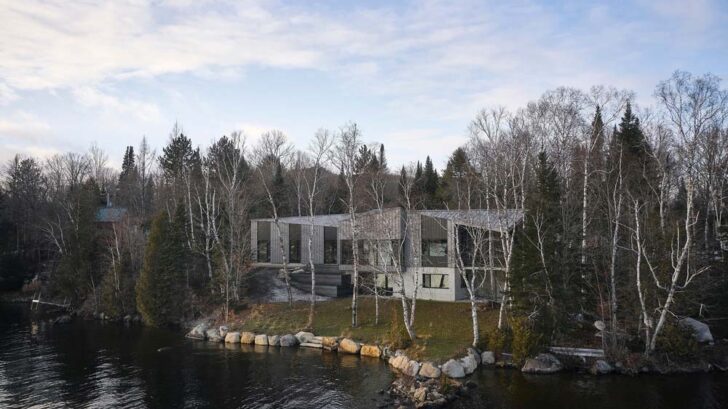 Project information
Location: Saint-Donat, Québec
Project type: New construction
Completed: 2020
Size: 4500 sq.ft / 420 sq.m.
Structural engineer: Geniex
Photographer: Maxime Brouillet
Find more projects by GHOCHE ARCHITECTE: www.ghochearchitecte.com