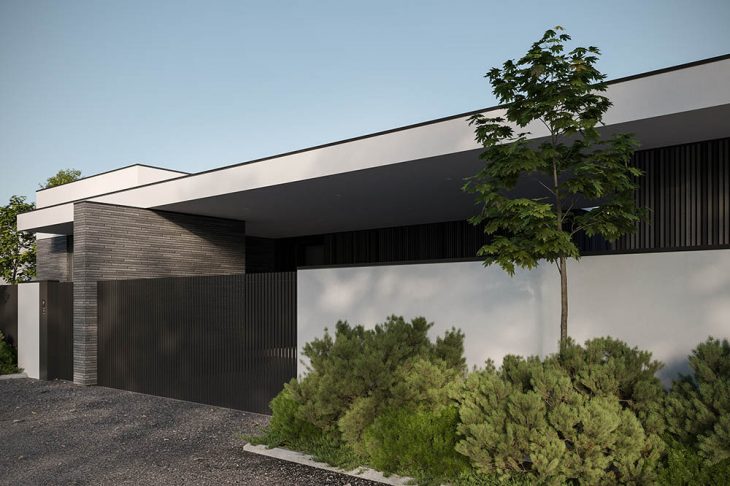 Bezmirno architects recently completed this stunning private residence near Kiev, Ukraine . The architects sought to show sophistication and elegance through simple lines, conciseness and purity. Take a look at the complete story after the jump.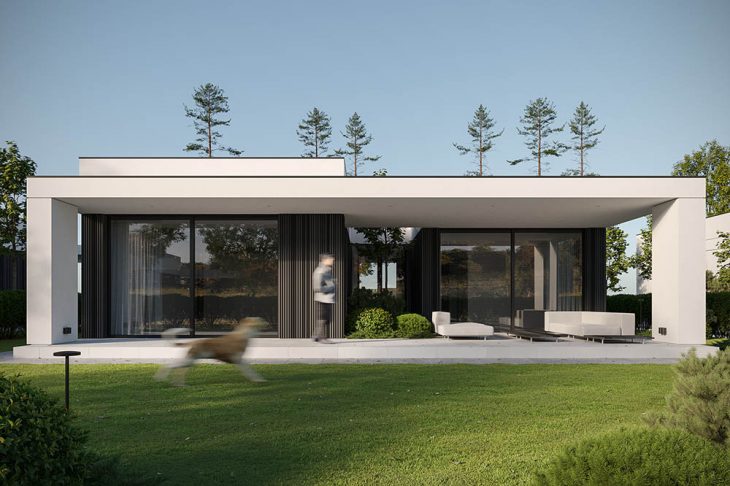 From the architects: Minimalism that can become noticeable and definitely attract everyone's attention. After all, only with architectural purity is it possible to appreciate natural materials and their combinations. All exterior textures harmoniously complement each other and continue inside the house, creating the interior. The small house (only 100 sq. m.), contains: two bedrooms, living room, a wardrobe, a bathroom and a small area with its own spacious terrace. The planning of the house is made in compliance with all the wishes of the customer to achieve the most comfortable living for the family and rest with friends.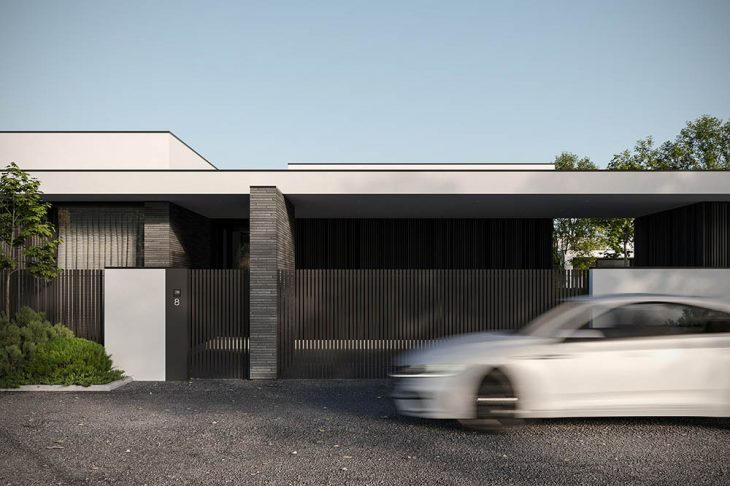 This is second time we are creating a small house for living and recreation. The most simple and cozy house near Kiev. Minimalist architecture and design. We used our favorite materials: wood, stone, glass.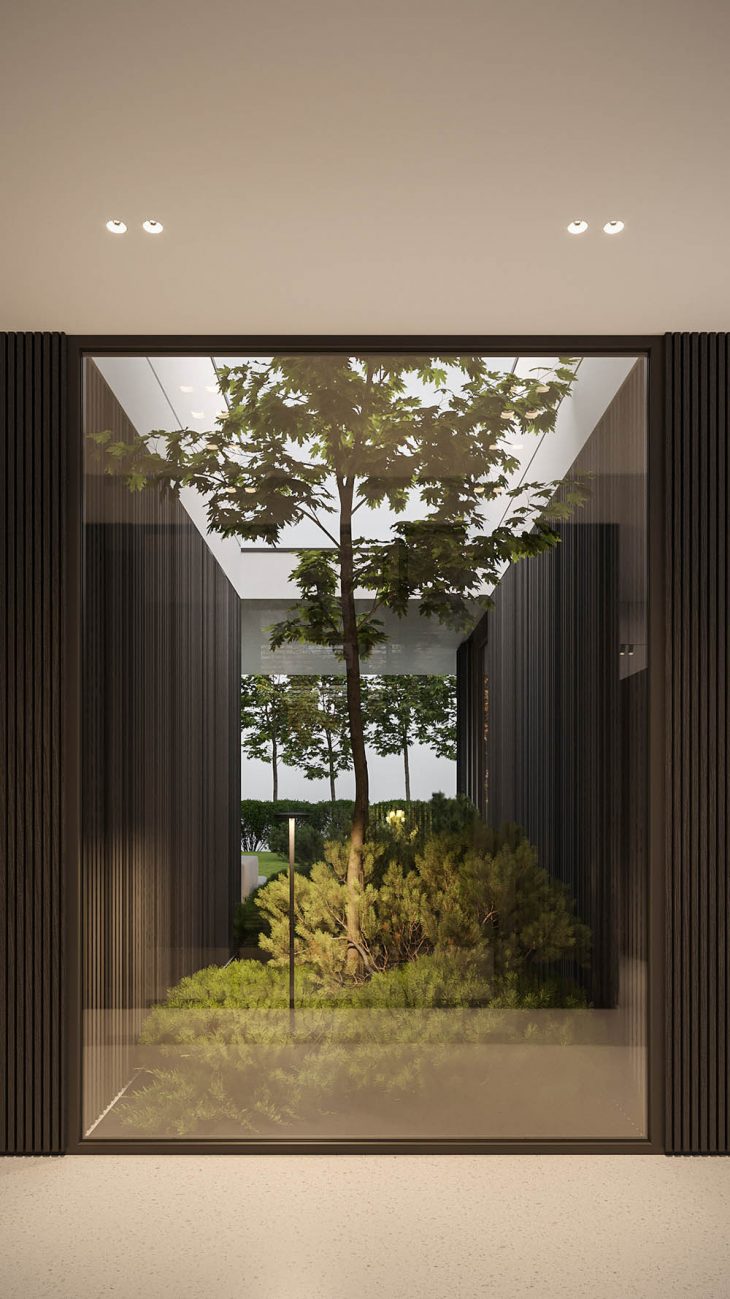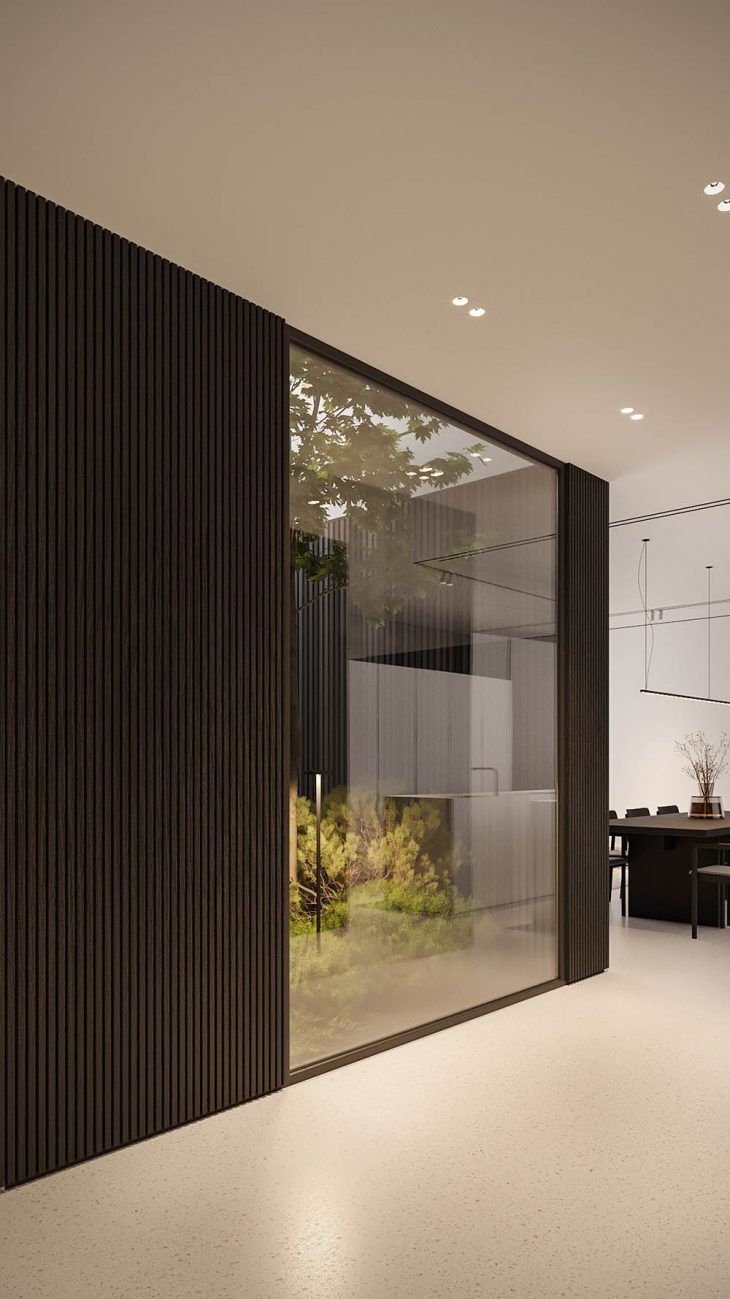 Our team has worked hard on the overall concept of Line House, to create a space with elegant lines, a cozy atmosphere and lightness in both interior and architecture.
The exterior and the interior are one. Clear, white lines, vertical wooden panels – all materials penetrate from the outside and form an integral architectural structure.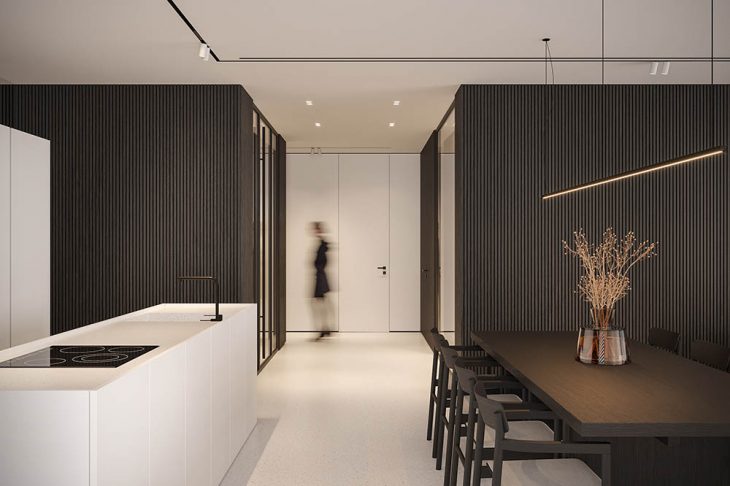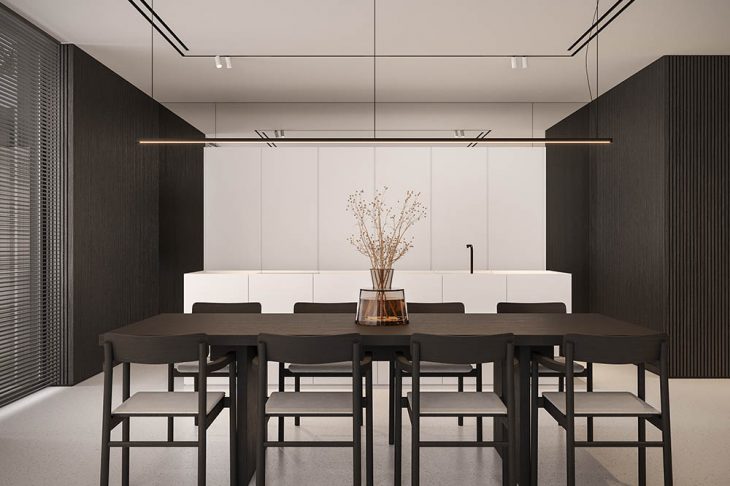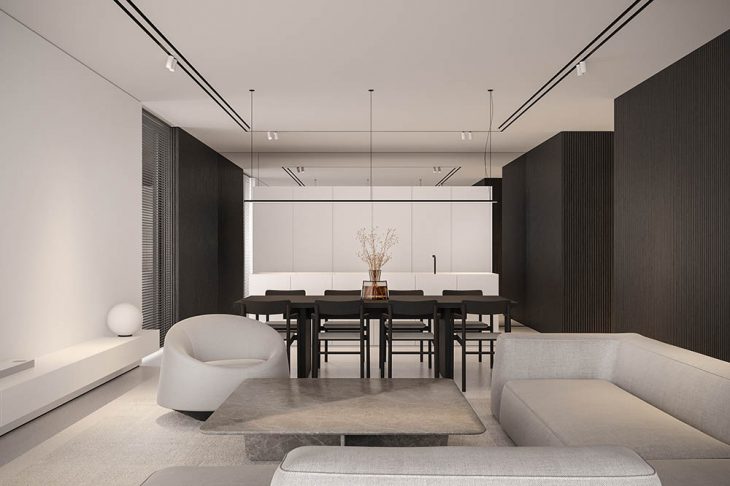 The central feature of the Line House it is an island of greenery behind a large window just opposite the entrance to the house. This garden is viewed from different areas of the house, and combines the external environment with the internal.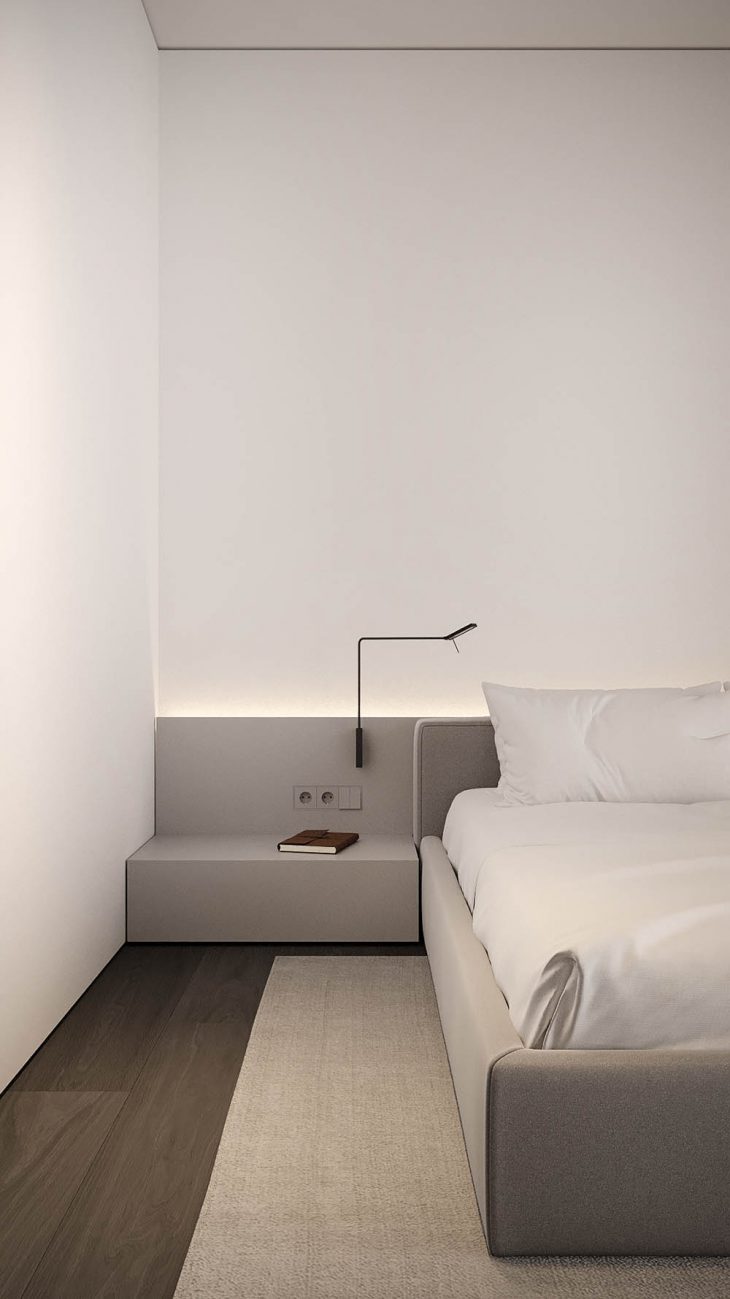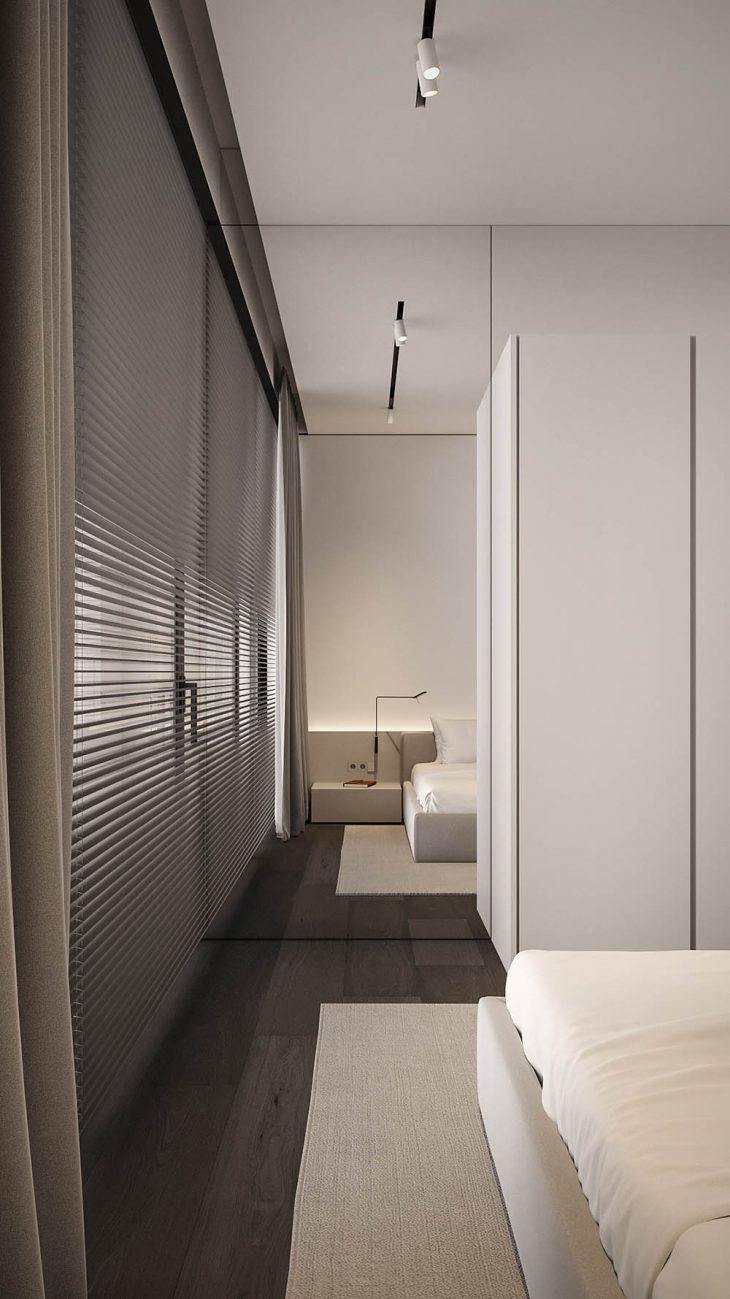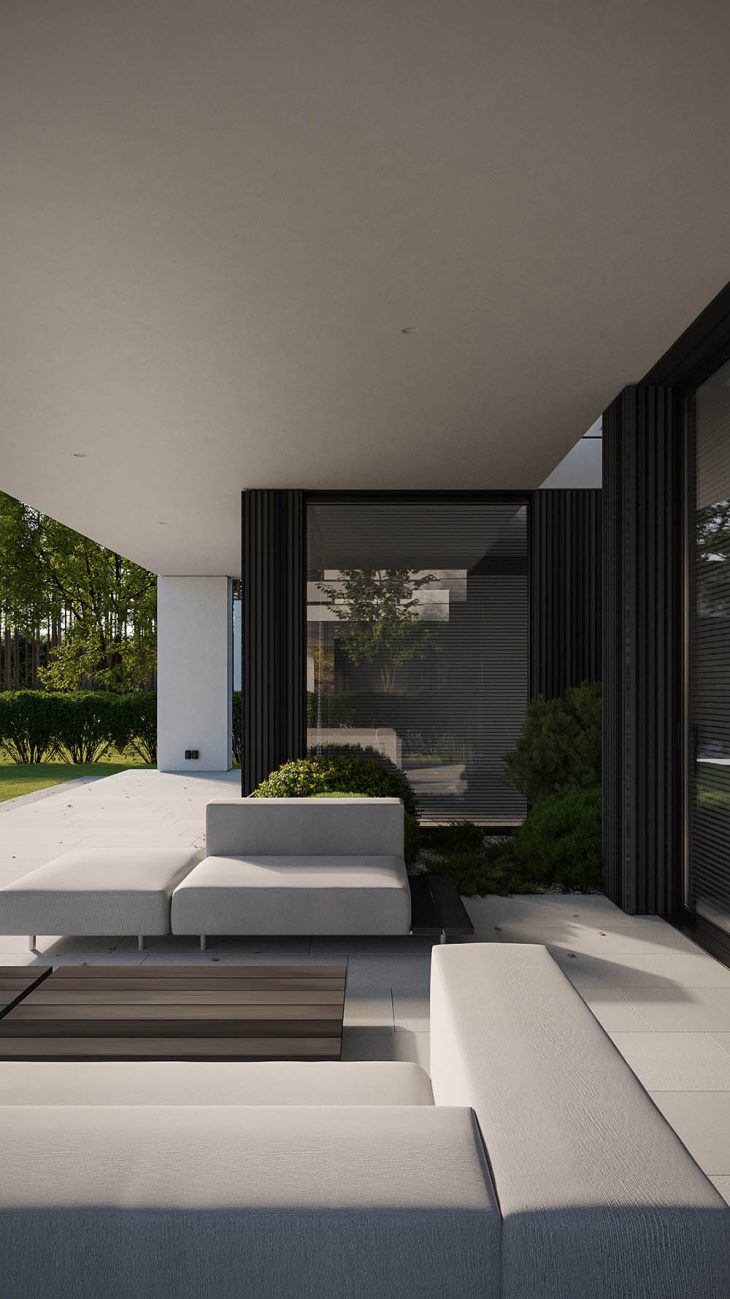 The interior is painted in light colors, with plenty of open space and light. We tried to warm the minimalism with natural textures and visually enlarge the space with the help of mirrors to show the maximum aesthetics of purity.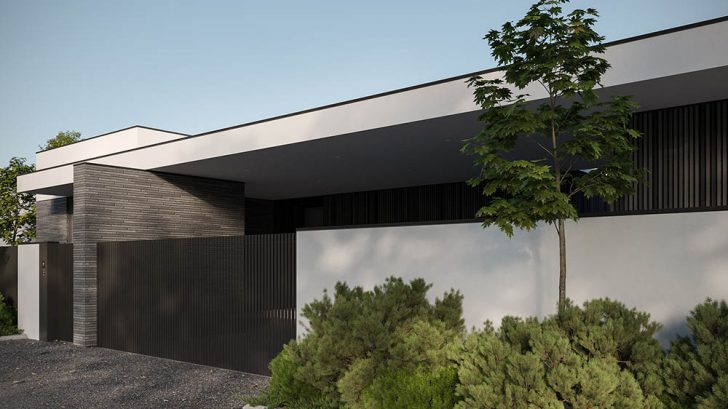 Location: Kyiv, Ukraine
Area: 100 m2
Year: In process