Léon Wohlhage Wernik Architekten studio takes home the first prize award for their proposal in the competition for 'Wohnen am Kunstcampus Berlin', which is a residential quarter in the heart of Berlin, Germany.
From the Architects:
LÉON WOHLHAGE WERNIK has been awarded 1st Prize for its entry in the design competition on entitled "Wohnen am Kunstcampus Berlin" ("Living on the Kunstcampus"), which was announced by the Groth Group, Berlin. The property is situated in the heart of Berlin on the estate of the Hamburger Bahnhof. A new quarter will be created there, including the dominant urban planning element called the "Kunstkubus". The project's title itself, "Living on the Kunstcampus", shows that it is aimed at a metropolitan clientele that values this special location on the Berlin-Spandau shipping canal. A fine view unfolds in all directions: towards the east over the canal and onto a heterogeneous, formerly industrially dominated region, and towards the west onto the new park. In such a central location, other means of design are called for compared to those of the 19th century. The theme of art widens the horizon, reaching out to New York, Paris or Milan, instead of evoking a typical Berlin quarter or the city's Grunewald forest. That is also reflected in the architecture.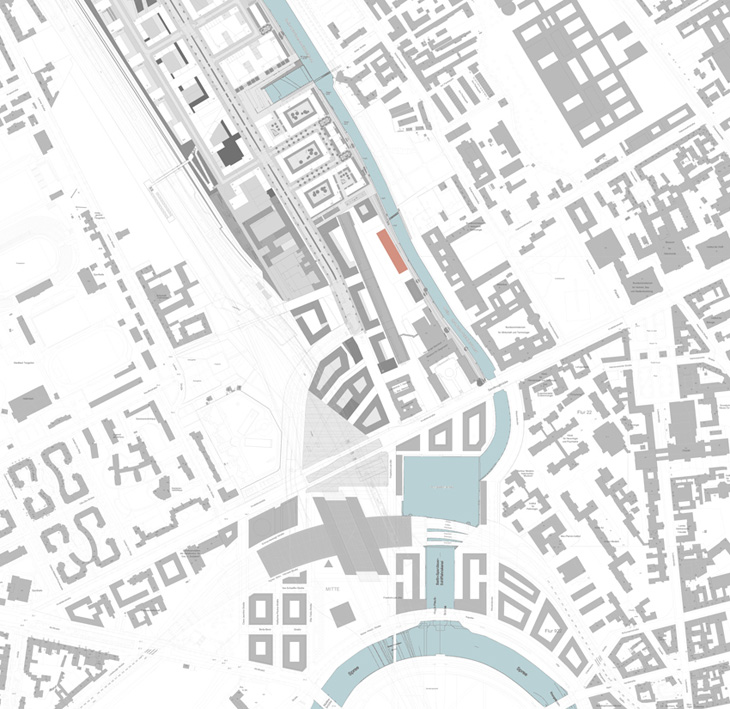 A lengthy building with a faceted surface gives the residential area its own urban planning presence. All apartments radiate spaciousness, can be freely partitioned and enter into a relationship with the city through large loggias, or so-called "green rooms". Inside the apartments, a service duct allows all the rooms to be aligned as enfilades, even in the larger units. The apartments are positioned in a regular grid and open out towards the exterior space by means of two V-shaped glass fronts. The facade remains consistent and is folded over the storeys to create a regular surface with projections and recesses. The result is a crystallite object in which the environment is reflected like a picture puzzle.
Project: Winning Proposal for the 'Living on the Kunstcampus'
Designed by Léon Wohlhage Wernik Architekten
Location: Berlin, Germany
Website: www.leonwohlhagewernik.de