Imagine, if you will, a studio apartment in one of Europe's most bustling capital cities available for less than 90,000 Euros. In Paris or London, you could only dream of owning a place so cheap but in Berlin, this is a reality.
Berlin has long been a popular city for investors but, in 2017, international consulting and auditing firm PricewaterhouseCoopers (PwC) named it as the hottest housing market in Europe because it offers a highlong-termperspective on return at a lower risk than other European cities.
The PwC and Urban Land Institute report, titled Emerging Trends in Real Estate: New Market Realities, ranked Berlin as first in Europe for investment, development and prospects for rental and capital growth, after factoring in population, employment levels, and disposable income levels, as well as current trends in capital growth in the Berlin property market.
The report read: "The city is now established alongside London and Paris as a large, highly liquid real estate market with truly global appeal… Business and population growth go hand in hand, so both offices and housing are hot markets. Prices are steep, but plenty of buyers are prepared to pay well for property in a rising market when growth is low elsewhere…Of all European cities, Berlin is probably the one where developers can operate with the fewest qualms."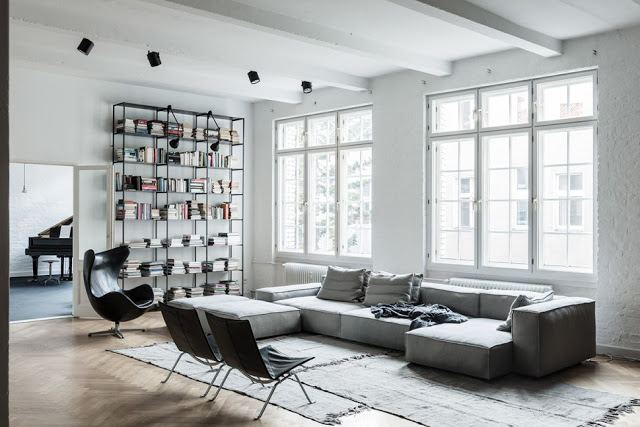 Rental Investments
You might be wondering, why should people from other countries seek to invest in the Berlin property market? Surely locals are already snapping up them up.
Well actually, Berlin has an owner-occupier rate of 20% thanks to a range of factors including low rents (because the cost of Berlin property is so low), increased demand for property (as more people head to Berlin).
Even with the lower rents, the average investor will find an 8.5-9%long term return on their investment per year. This is because, thanks to the low rent levels and the fact that most residents are professionals, tenants tend to be quite reliable in Berlin. This means that there are very few cases of unpaid rent or tenants damaging the property.
Estate agents, like First Citiz Berlin, can even find and vet potential renters for you as well as arranging mortgages and finding property. This will be a lot easier than attempting to communicate across any potential language barrier and leave you more time to enjoy Berlin.
Boosting Rental Profits
So, you've just heard that rents in Berlin might be a little lower than you'd perhaps hoped, but here are some key ways to really maximise your rental profits:
Let the property furnished: Young people moving to Berlin for work will be willing to pay more money to rent a place that already has the big-ticket furniture items like beds, sofas, and tables. This saves them the expense of buying the items themselves and the hassle of moving them in and out of the property.
Make the most of the tax breaks: There are some pretty nifty ways in which you can reduce the amount of tax that you will have to pay on rental income by deducting loan interest or writing off between 2 and 2.5% of the cost of the property. In some cases you might even be able to eliminate the tax altogether. Even if you can't write it all off, tax in Germany starts at 15% which is relatively low compared to other European countries.
Choose an affordable neighbourhood: There are so many up-and-coming neighbourhoods in Berlin that it makes much more sense to choose an affordable one (like Moabit, Neukölln or Wedding) rather than some of the more established places (like Mitte, Kreuzberg, Schöneberg and Charlottenburg) in order to turn a profit.
What did you think about the investment opportunities available in Berlin? Have you got a property there? Are you considering it? Let us know in the comments below.