Ukraine based Dezest Design Studio designed this stunning contemporary apartment in Berlin, Germany, in 2019. The apartment features a calm color scheme with "cashmere" being the main color motif. A mix of natural textures (various textured textiles of matting, flax and tweed) and finely selected details gives the space a high end luxury feel. Take a look at the complete story after the jump.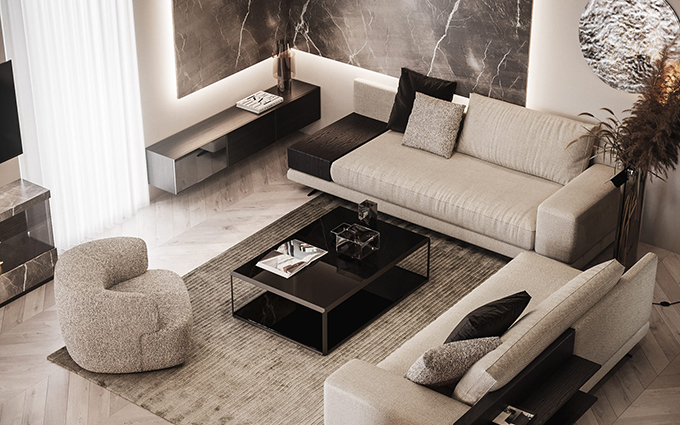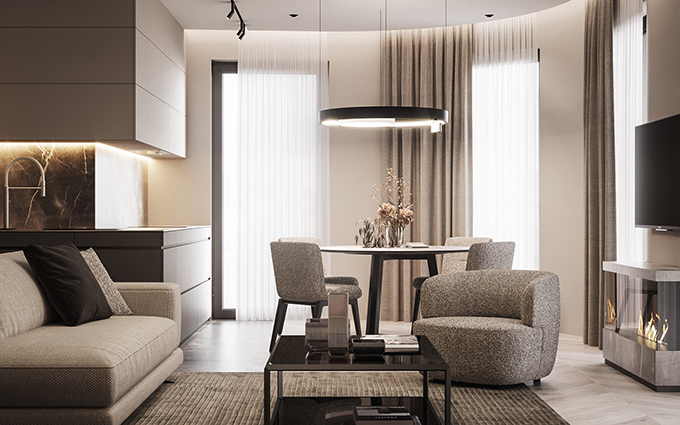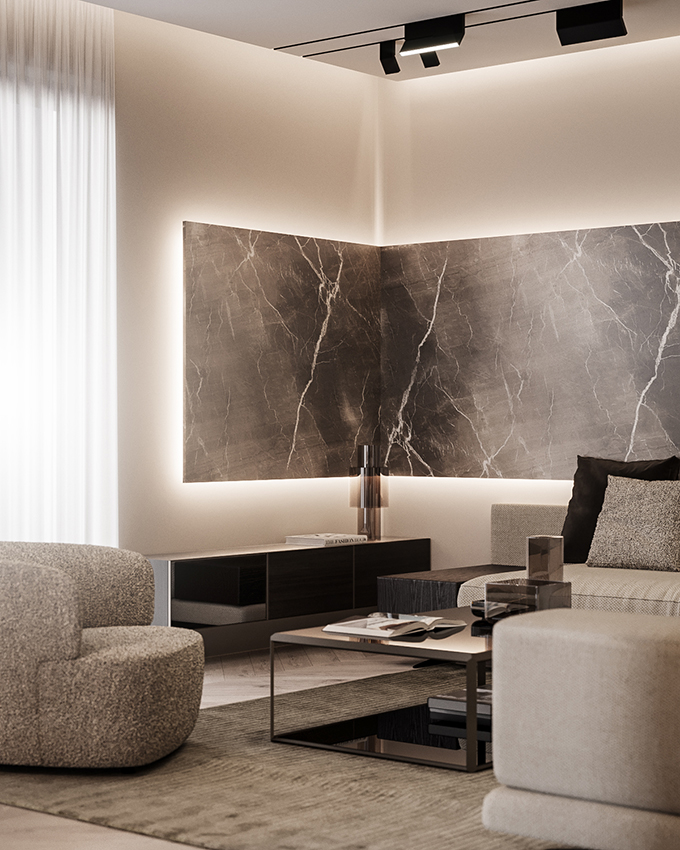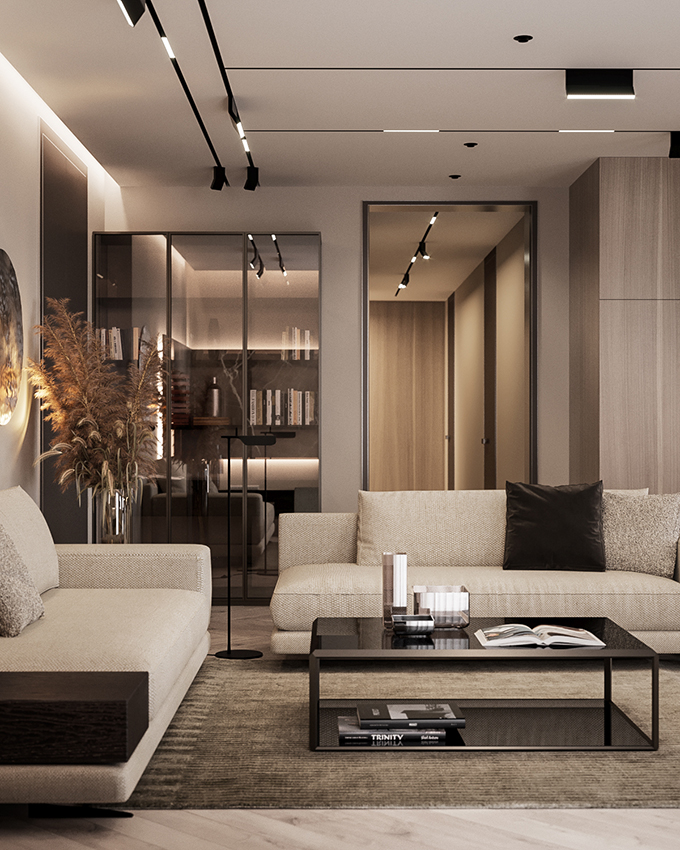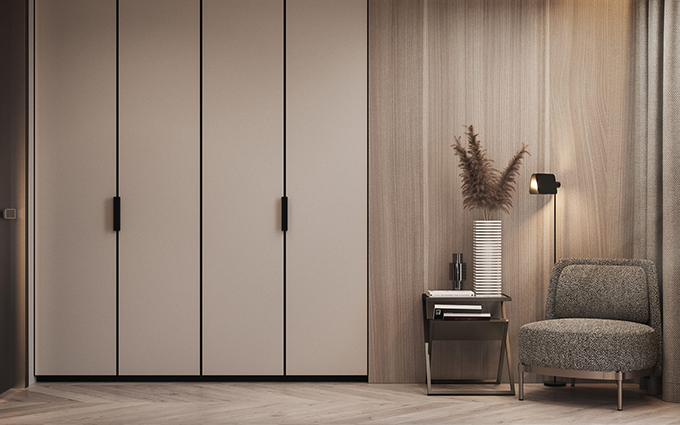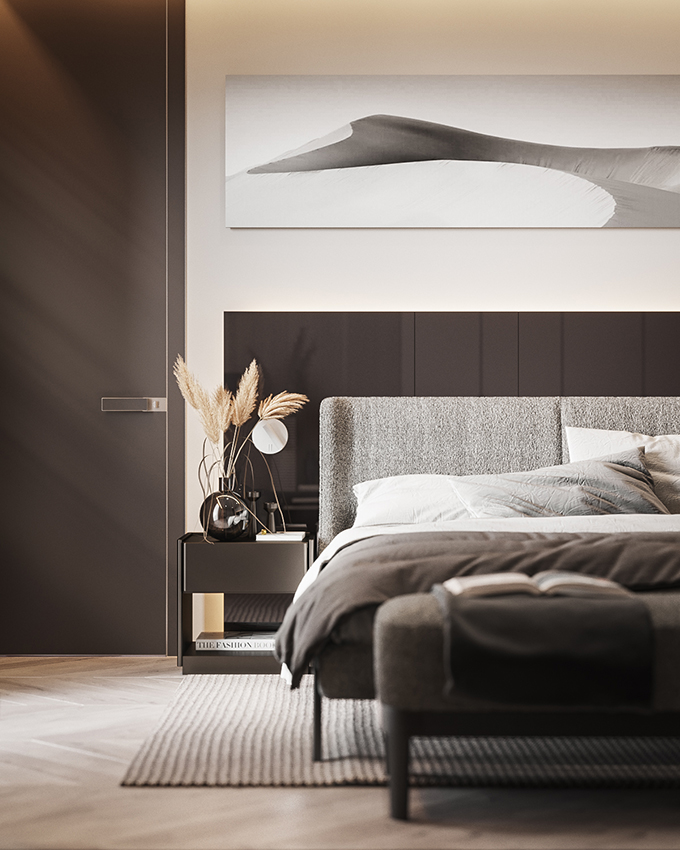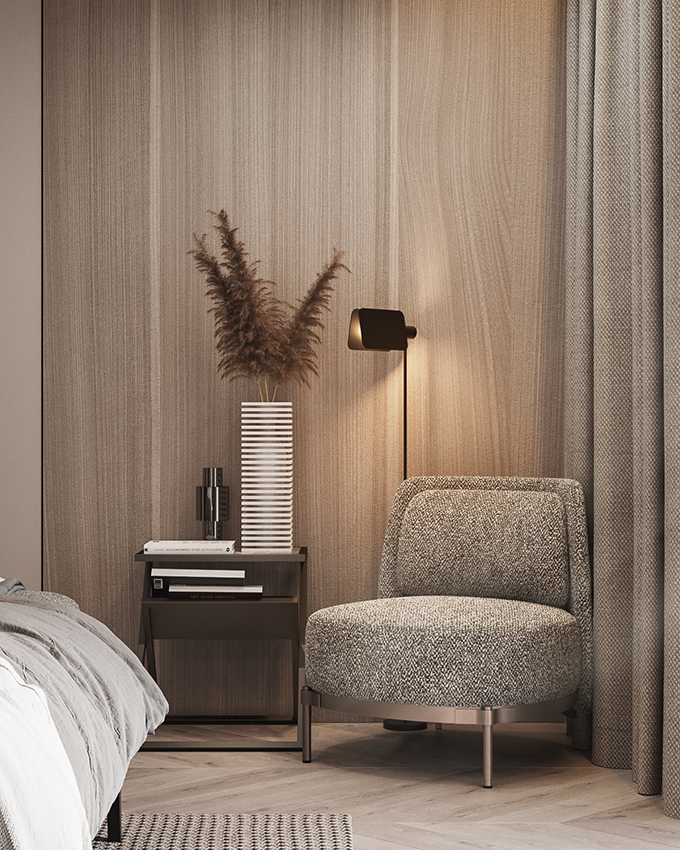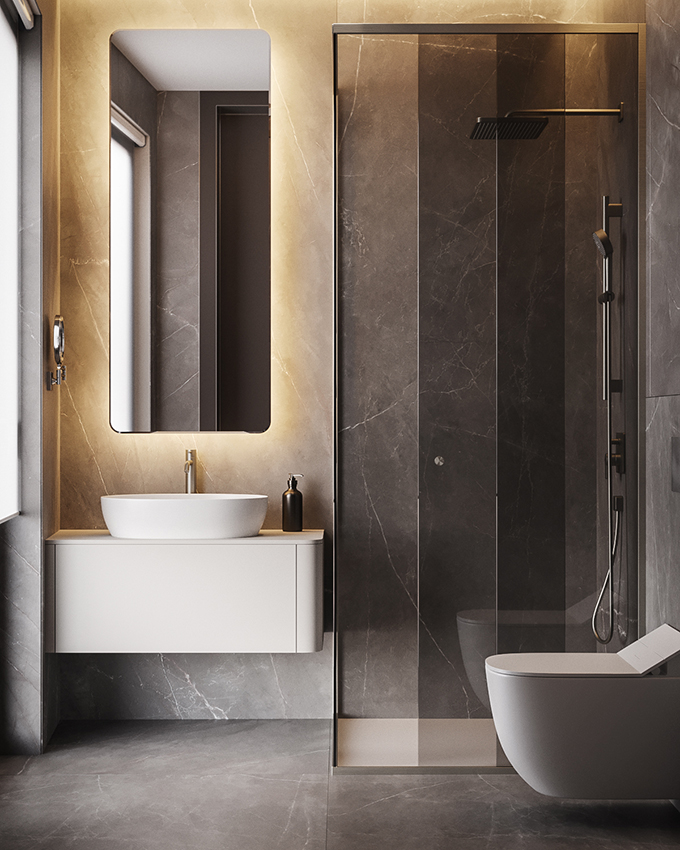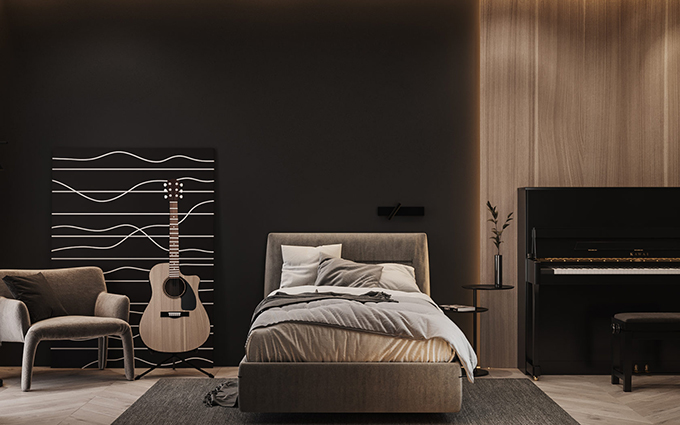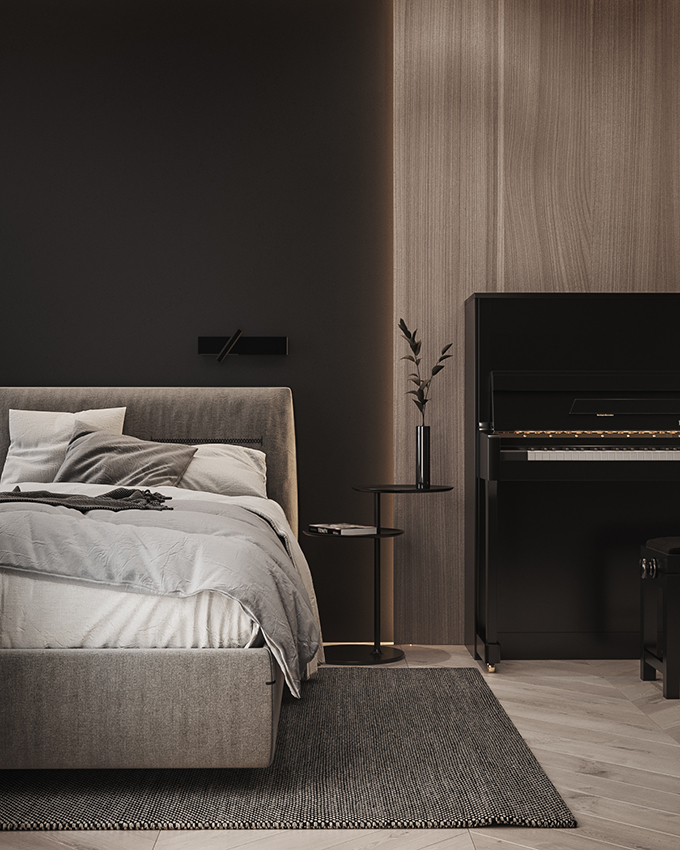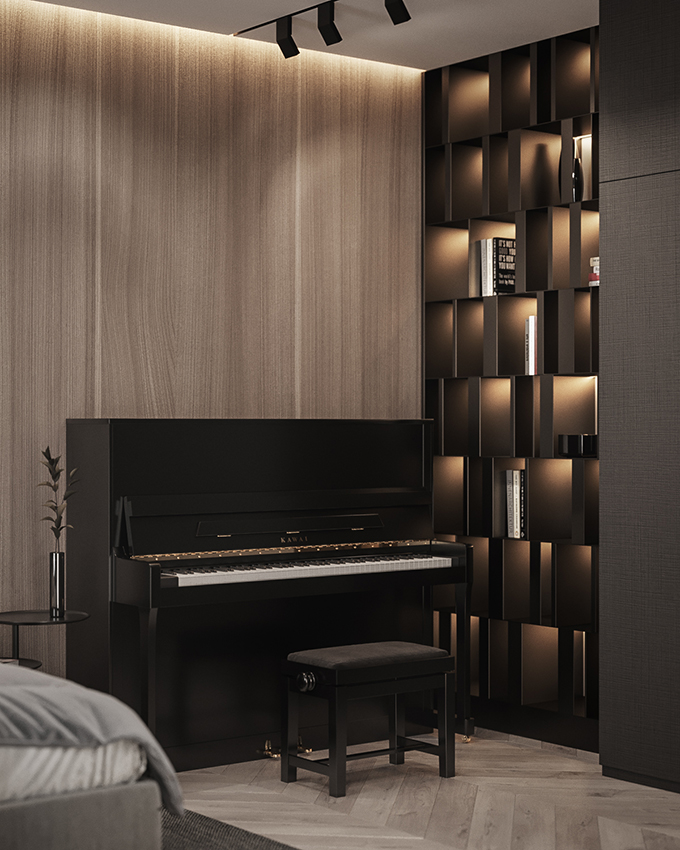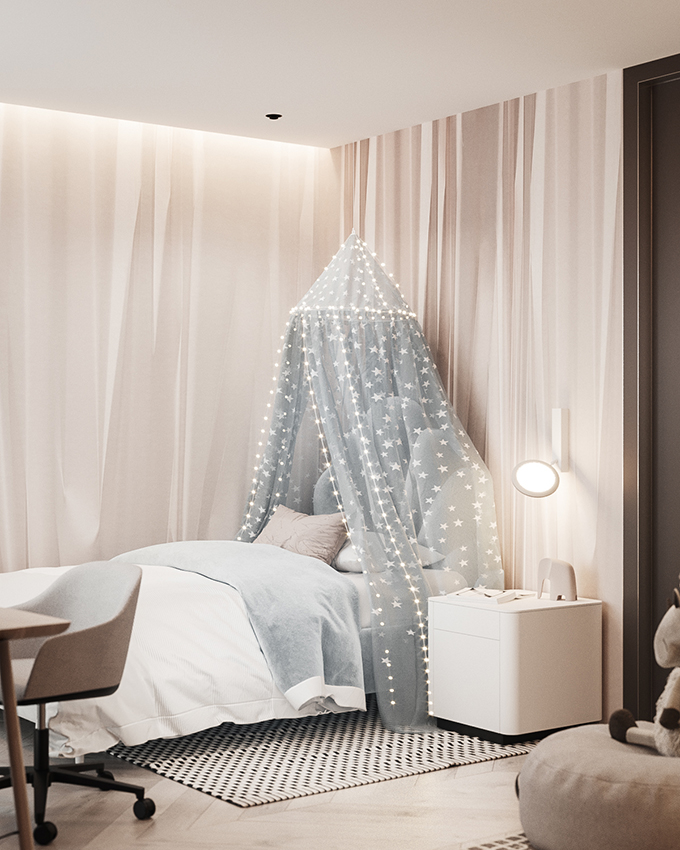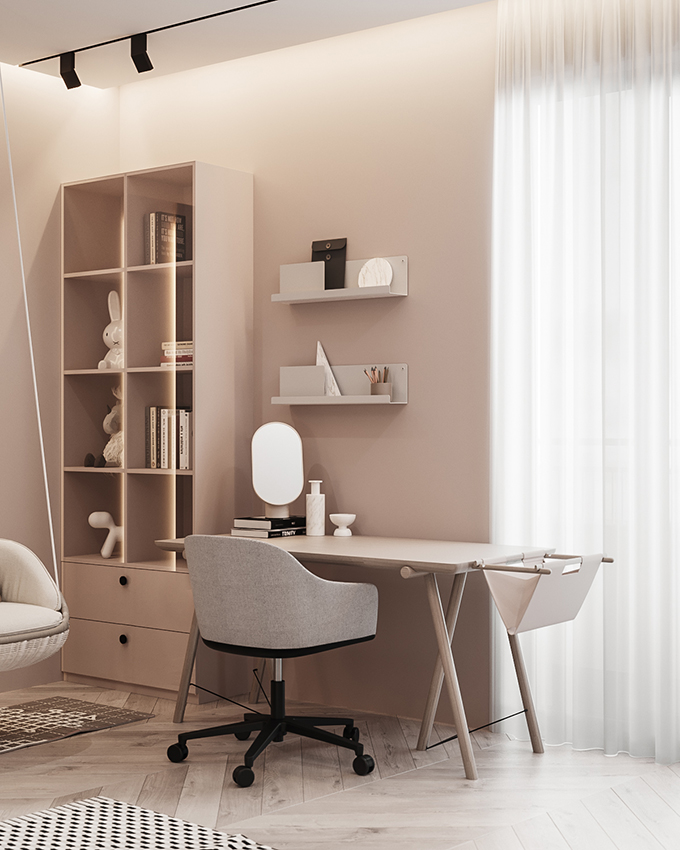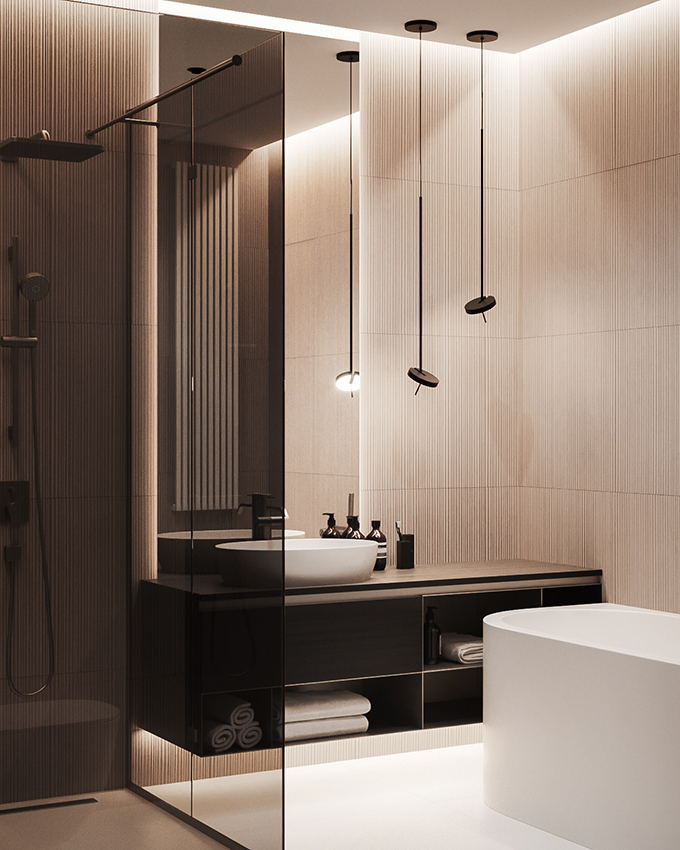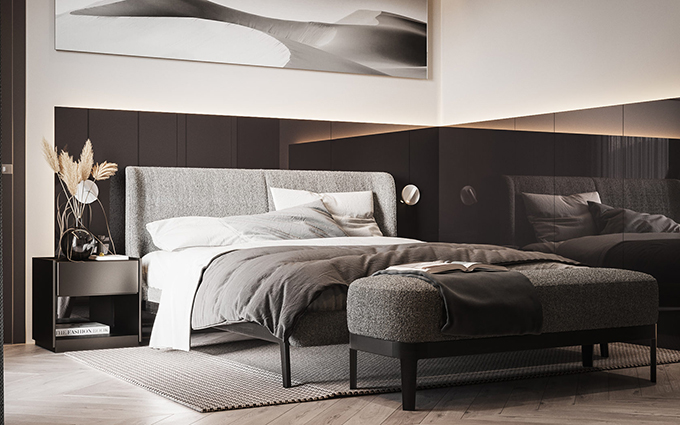 From the architects: This project is like a piece of music in which not a single note can be lost when there is nothing to remove, and there is nothing to add when everything is in its proper place.
We performed it without a single personal meeting for customers from Berlin. Experienced on working with designers, customers showed maximum interest and immersion in the details of the project, which made it possible to achieve an excellent result.
The main color motif in the project is the "cashmere" shade, which complements the calm shade of the tree in the form of parquet and veneered panels, darker shades of beige and brown. The calmness of the overall color scheme is favorably emphasized by matte bronze metal and various textured textiles of matting, flax and tweed. We avoided chrome and glossy surfaces in the project, with the exception of tinted glass. The luxury of this apartment is the harmony of natural textures and finely selected details.
Our main goal was to preserve the integrity of design in harmony of aesthetics and function. The composition of the family implies the existence of two children's for girls with completely different characters, despite this we managed to sustain the general concept. In addition, each of the girls' rooms reflects their individuality and preferences. One of them is imbued with love for music, creativity and black color, the other gentle and "doll".
We paid great attention to the elaboration of light scenarios and lighting groups, which makes it possible to create a cozy evening atmosphere due to the warm glow of the backlighting, which has an important effect on our well-being and does not disturb the body's consciousness, which is gradually preparing for rest.
Location: Berlin
Area: 105 sq.m.
Year: 2019
Team: Elena Kisenko, Sergey Somkin, Viktoriya Yurko
Images are courtesy of Dezest Design
Find more projects by Dezest Design: dezest.com