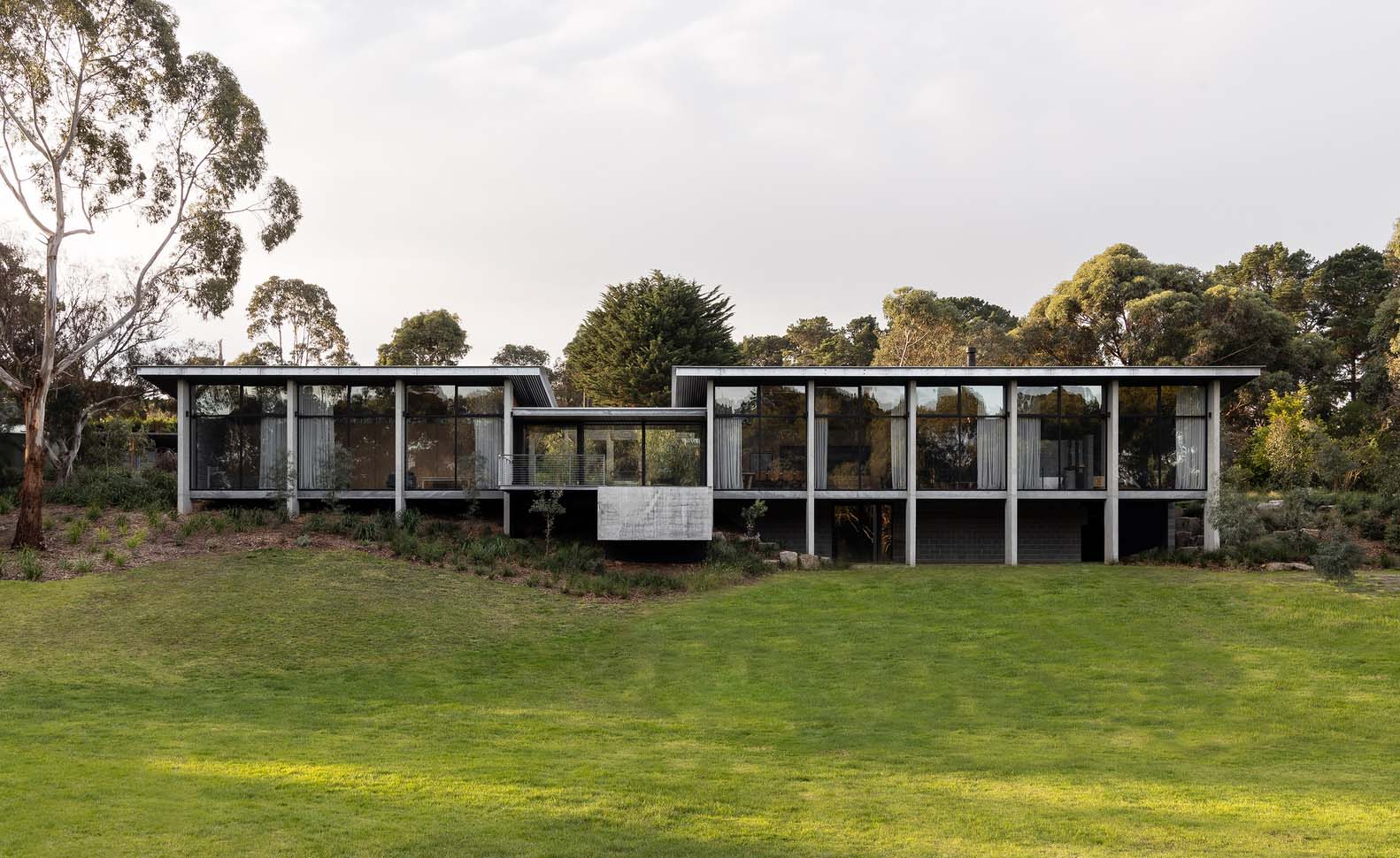 Aktis Architects have recently completed work on this stunning private residence in Melbourne, Australia. The site was mostly flat, with a three-meter elevation change along its northern edge. The building was placed at this location. A design challenge was presented by the site's orientation in addition to the requirement to locate the building above the flood plain. With broad vistas across native vegetation to the south, the architectural answer was to open the house to these views and simultaneously create the option of incorporating skylights and courtyards to shower the inside with northern sunlight.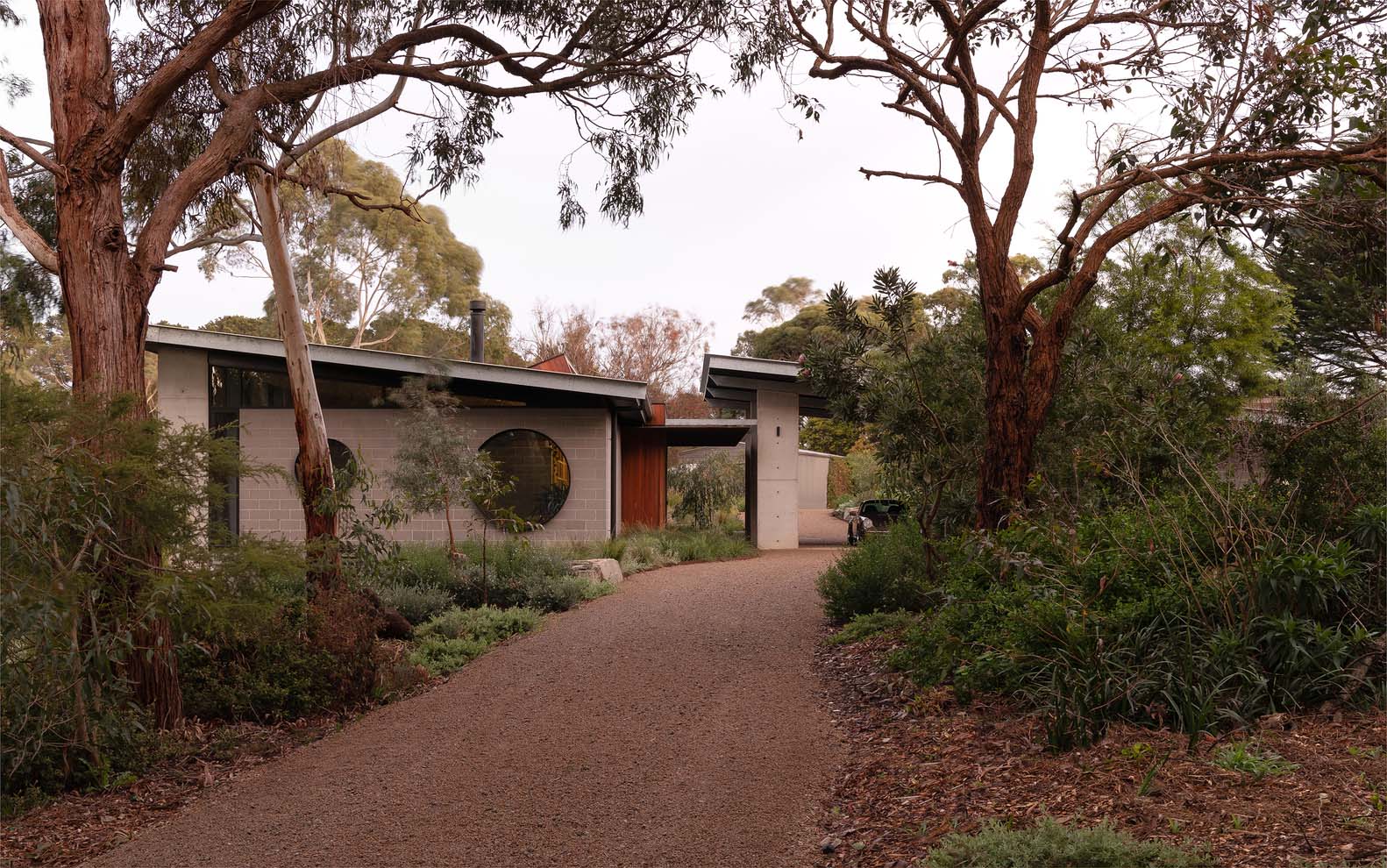 The building is made up of two raking roofs that are connected to one another and each rest atop a masonry box. The spatial planning and a concrete and steel structure and framing system, give the building its visual strength and define the architectural language. The raw materiality of the structure continues in the treatment of both interior and external finishes which reflect the client's desire for raw and natural materials (wood, stone, concrete, and steel) in lieu of plasterboard or painted surfaces. Masonry materials define the form of the building while timber is used extensively to add richness and warmth into the interior spaces. Northern light enters the building through skylights and courtyards.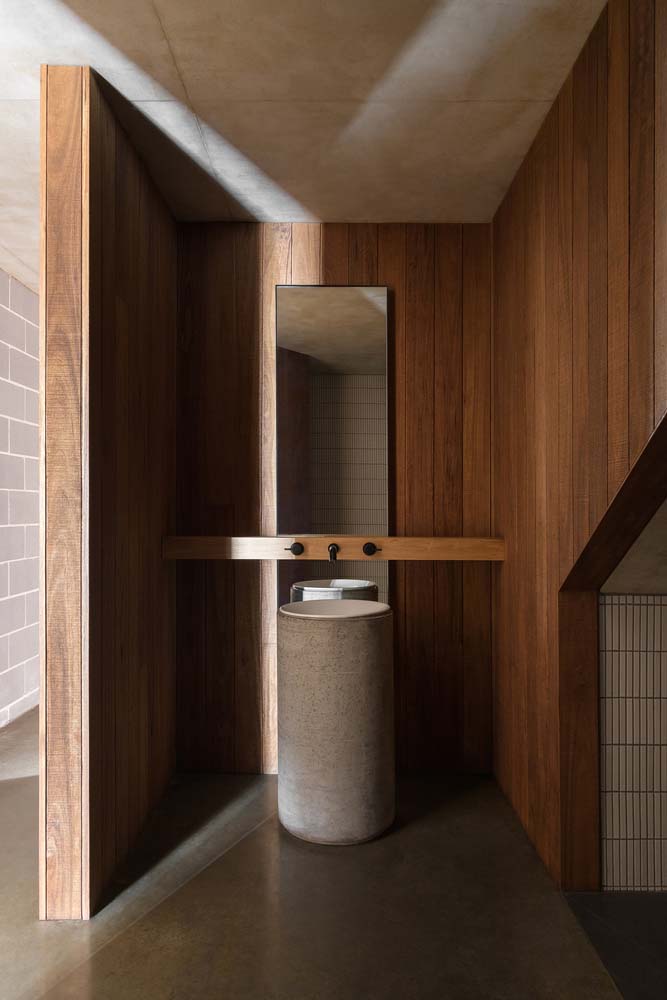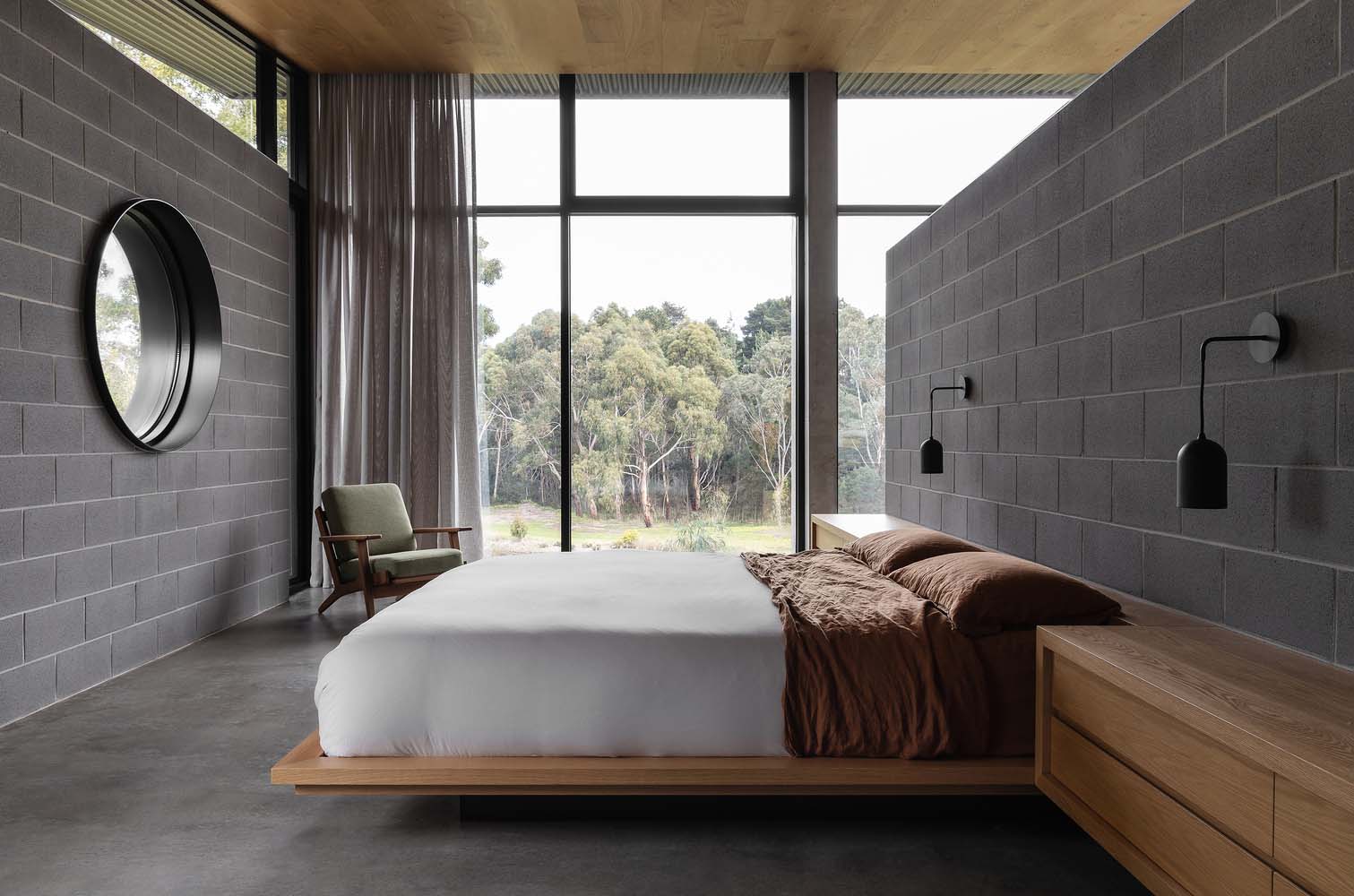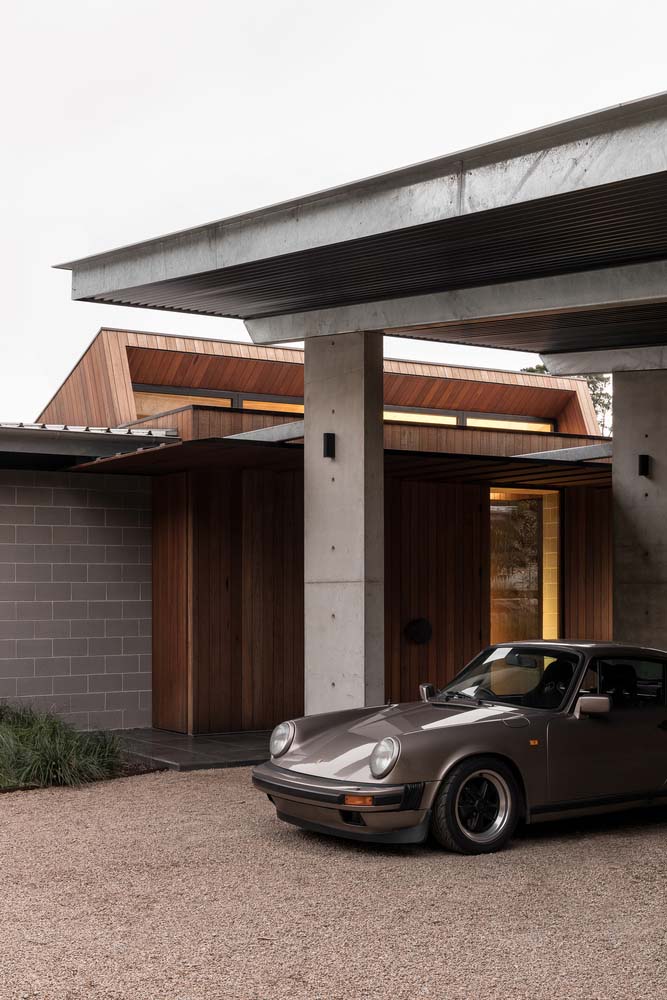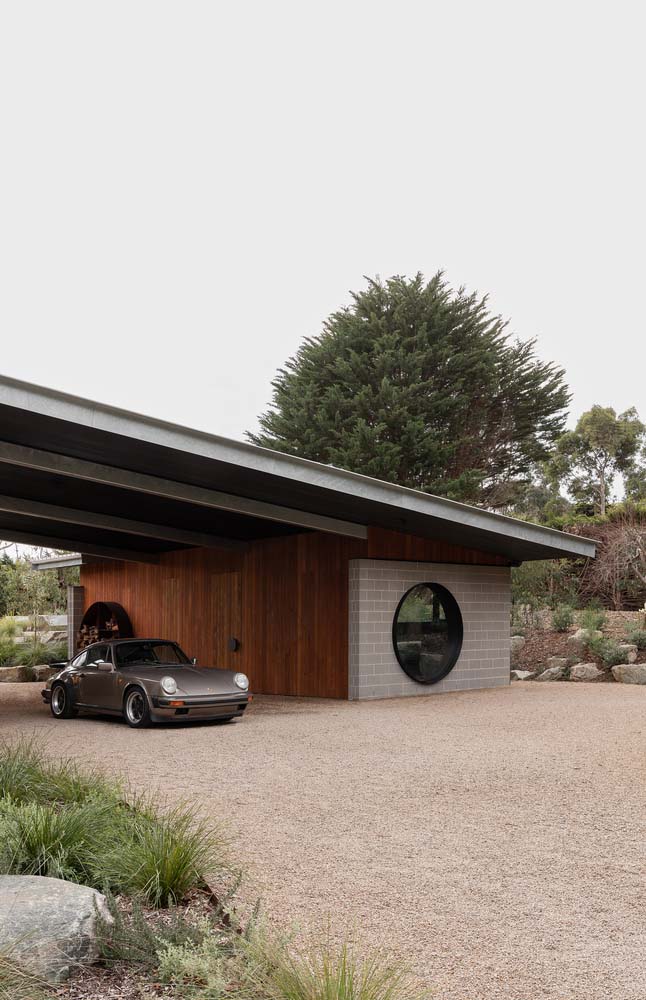 The plan calls for a linear arrangement of the spaces, doing away with hallways and circulation areas. The building stands out from the surrounding terrain due to the sense of order created by the structural grid system. The building's long face has a colonnade of columns that is divided by wide windows that contrast with the other places where strong masonry forms are present.
Project information
Architects: Aktis Architects – www.aktisarchitects.com
Area: 465 m²
Year: 2023
Photographs: Timothy Kaye
Manufacturers: Adbri Masonry, Thermeco
Lead Architects: Bruce Katsipidis, Elaheh Mohamed
Landscape Architects: ACRE
Structure Engineering: Meyer Consulting Engineers
Contractor: Lexicon Constructions
City: Melbourne
Country: Australia