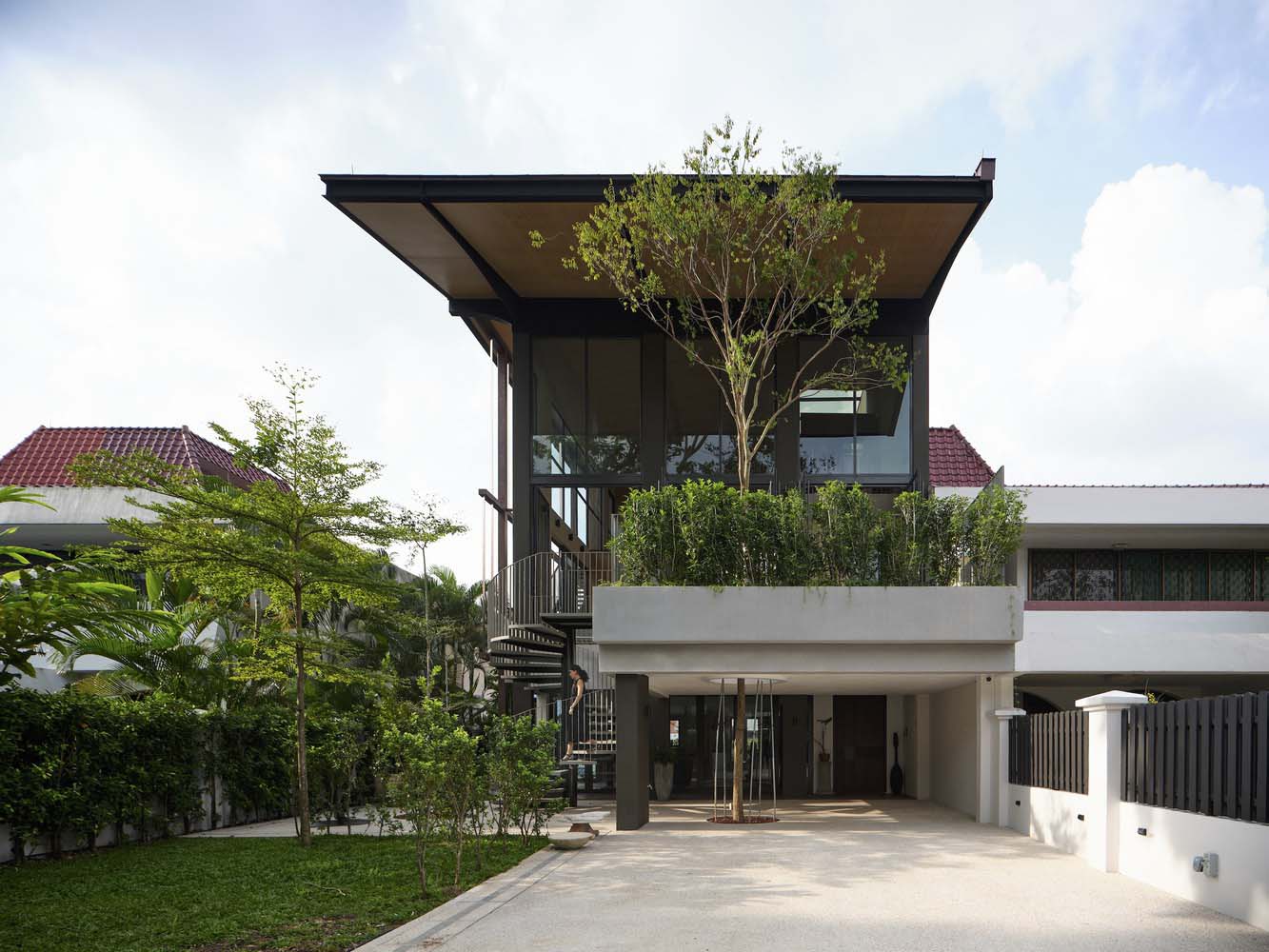 Quod Architects designed a residential project for an idealized family life, that is environmentally sustainable and responsive to Singapore's tropical climate. Due to the owners' love of gardening, desire for fresh air, and preference for family contact, the home was designed with an open concept to the outside.
It maximizes communal family areas and gives inhabitants the impression that they are outdoors even if they are actually safe and warm inside their own homes. The bedrooms are kept private. Also, a 12 m tall tree was planned to extend from the first floor automobile porch area to the second floor terrace, which is connected to the family room. You can see the tree's crown from the family room on the second floor, giving the impression that you are outside.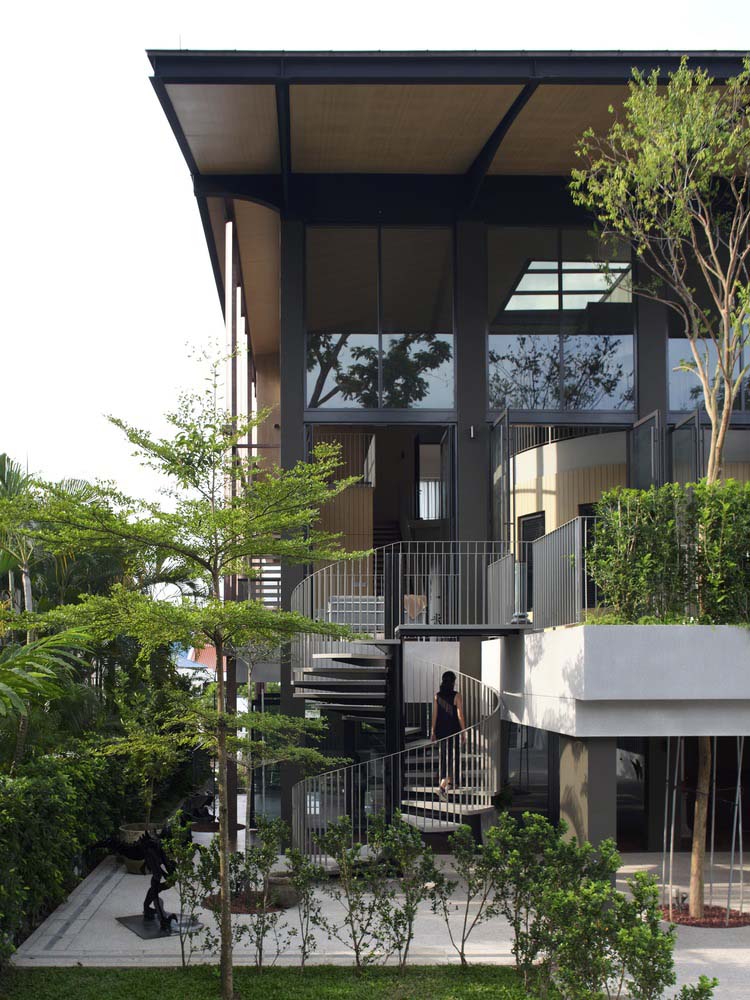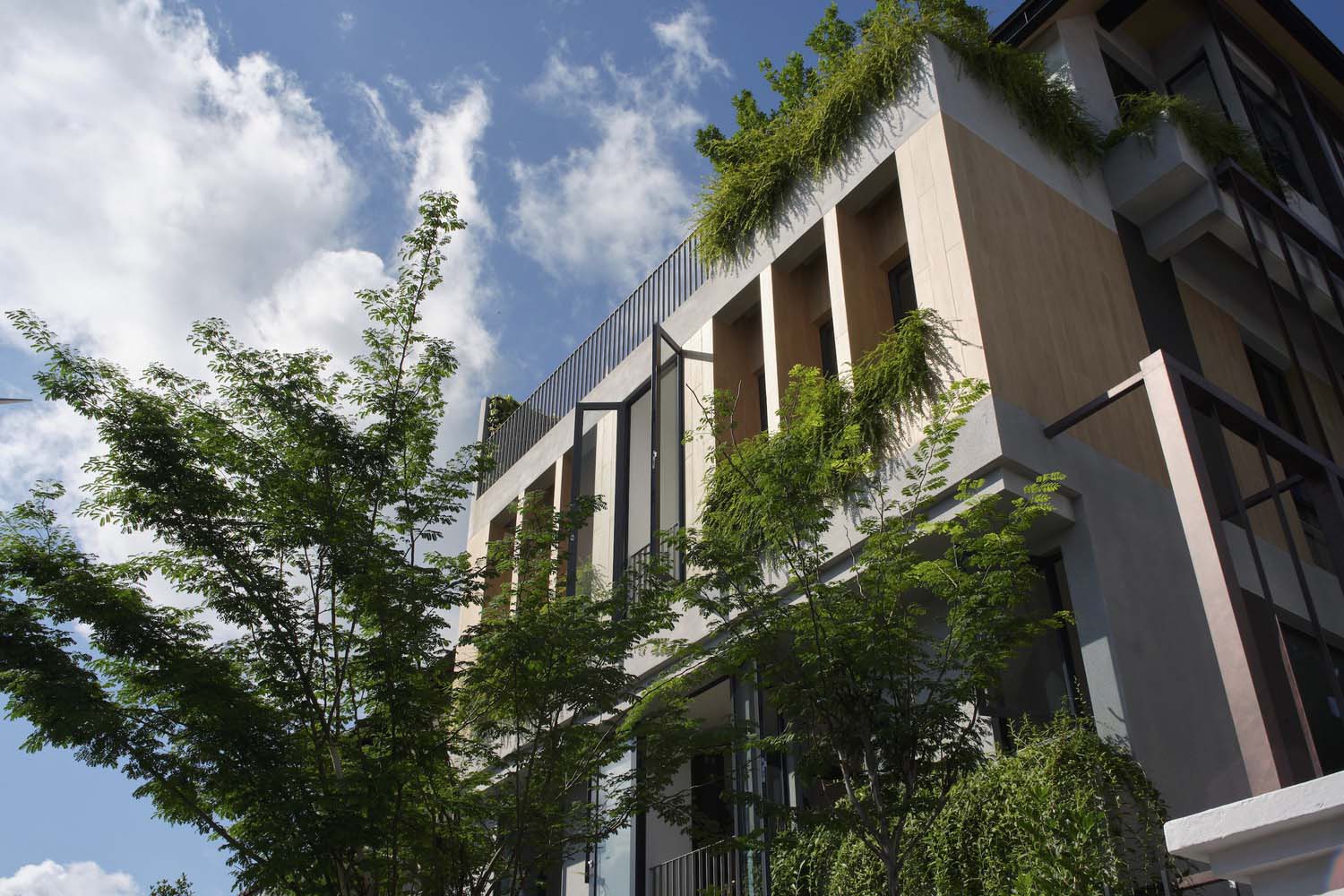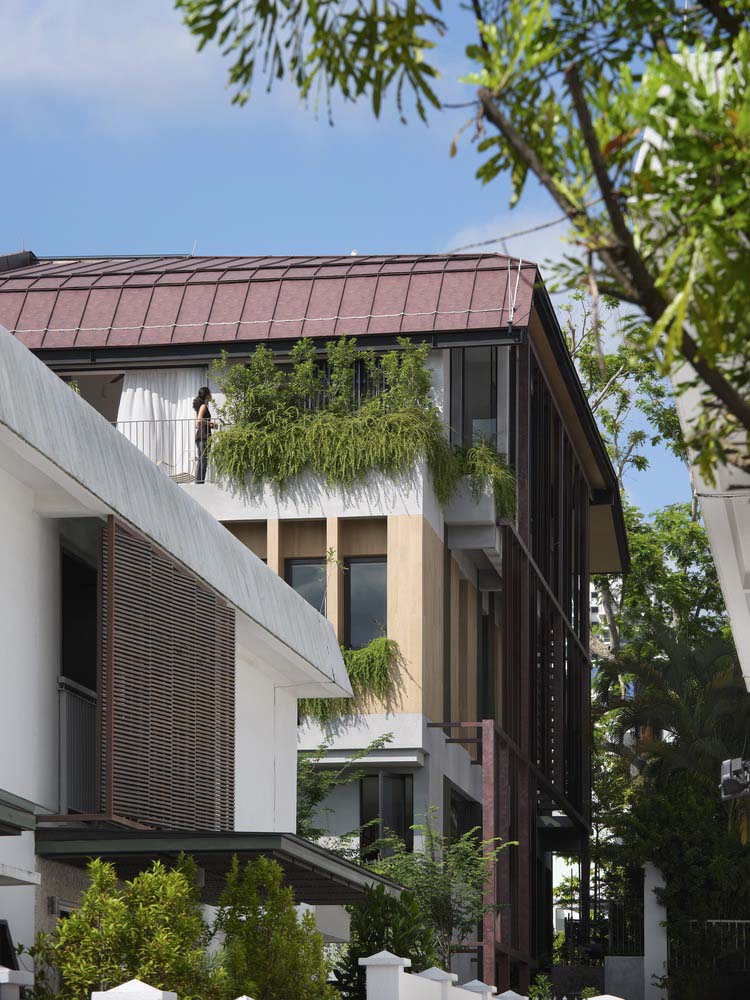 To create this outdoorsy and open house, we used a lot of natural timber, pebble wash, and a rough textured paint finish for the indoor walls. These are materials that are typically used outdoors, but we brought them indoors, to lend a touch of ruggedness.
The architects kept the existing house's structure in the cellar, first floor, and second story while adding a floor above. The original layout proved inappropriate for modern living. It had few windows and was very dark and closed off. The kitchen and eating areas were located on different floors, and the ceiling height was likewise low. A double-volume dining room adjacent to the kitchen on the basement level was built, which made place for a broad, opulent stairway from the living room on the first floor. When there are large gatherings, the grand staircase serves as a place for socializing as well as serving as a space for circulation.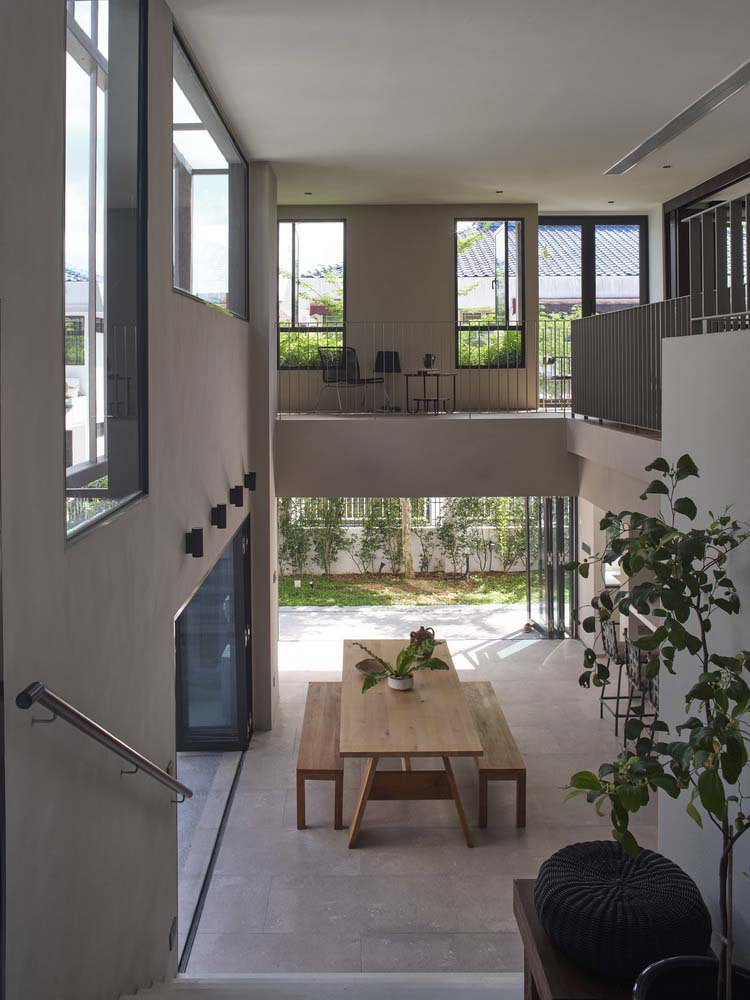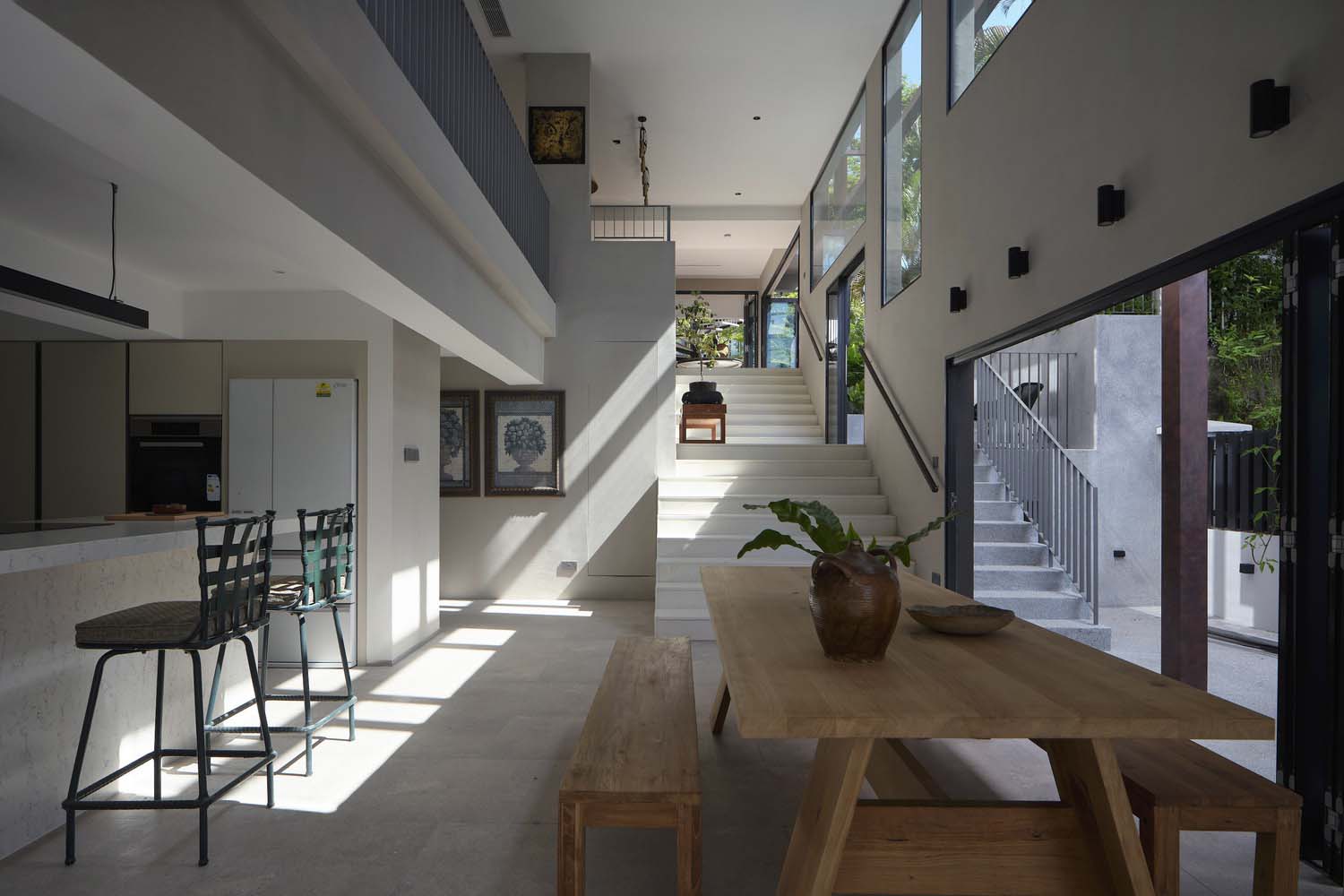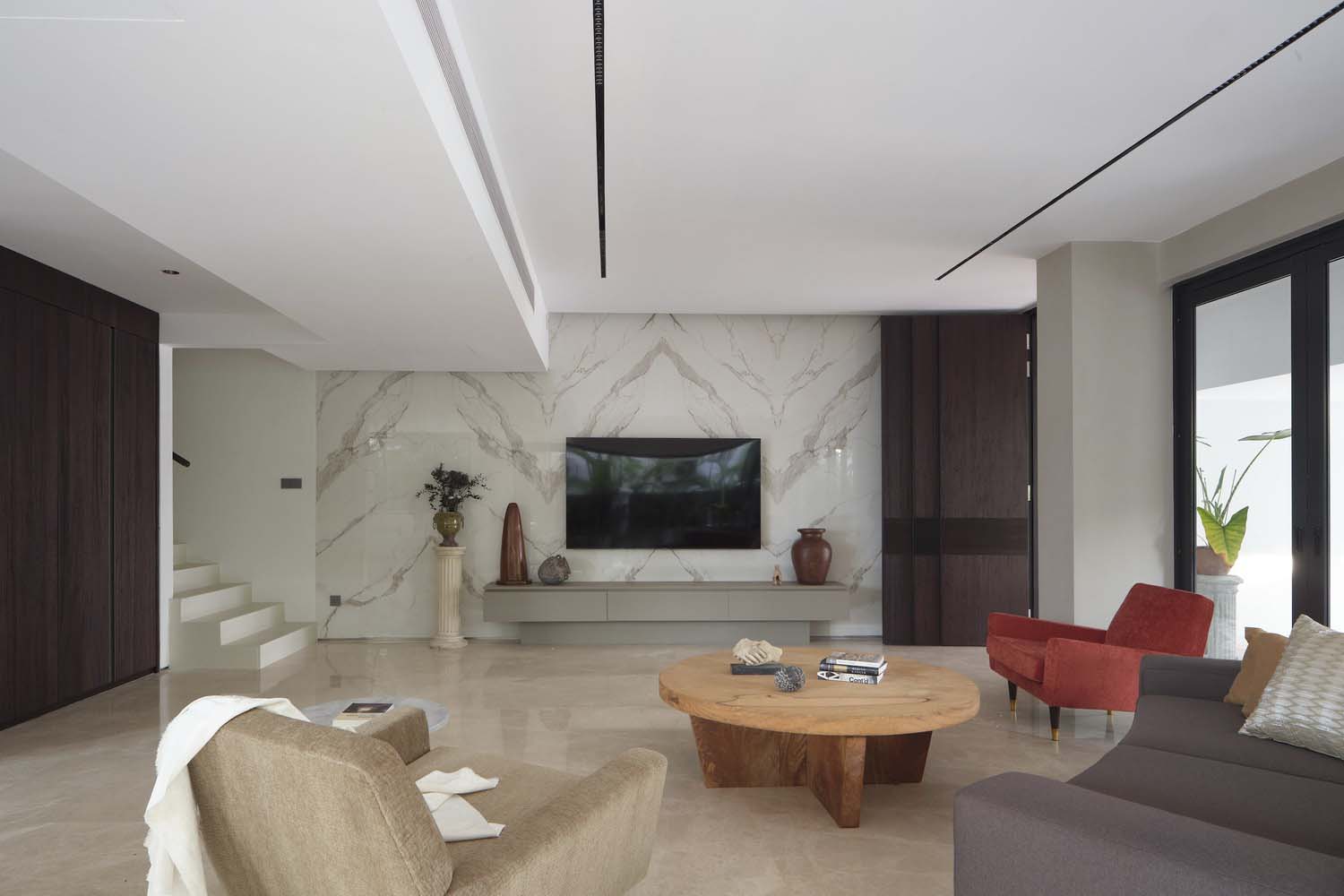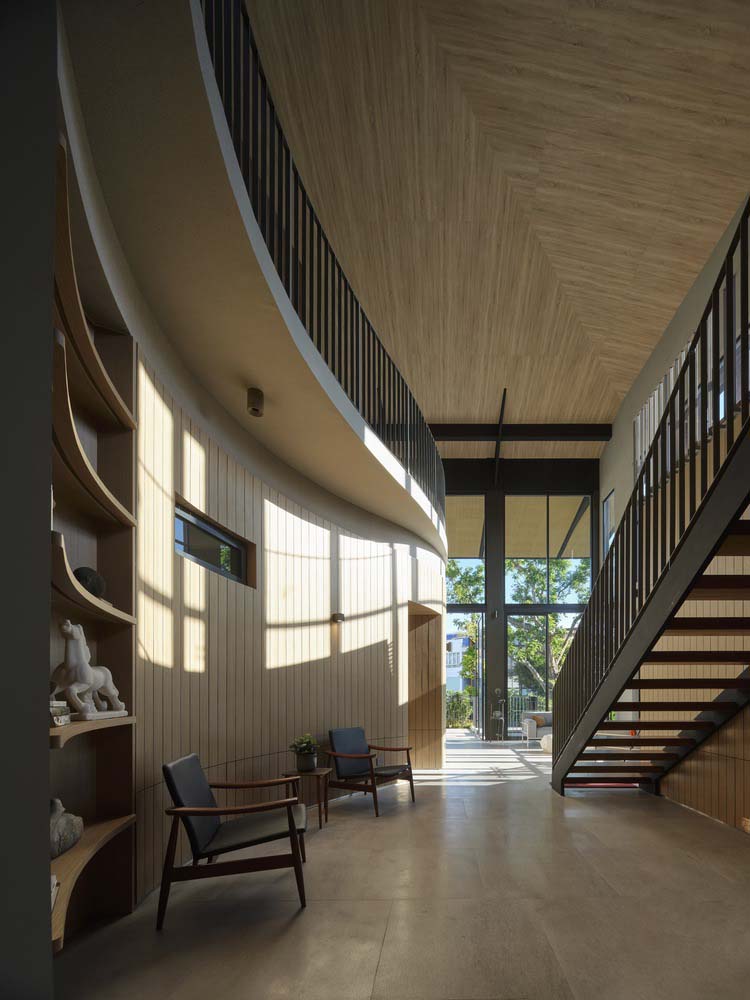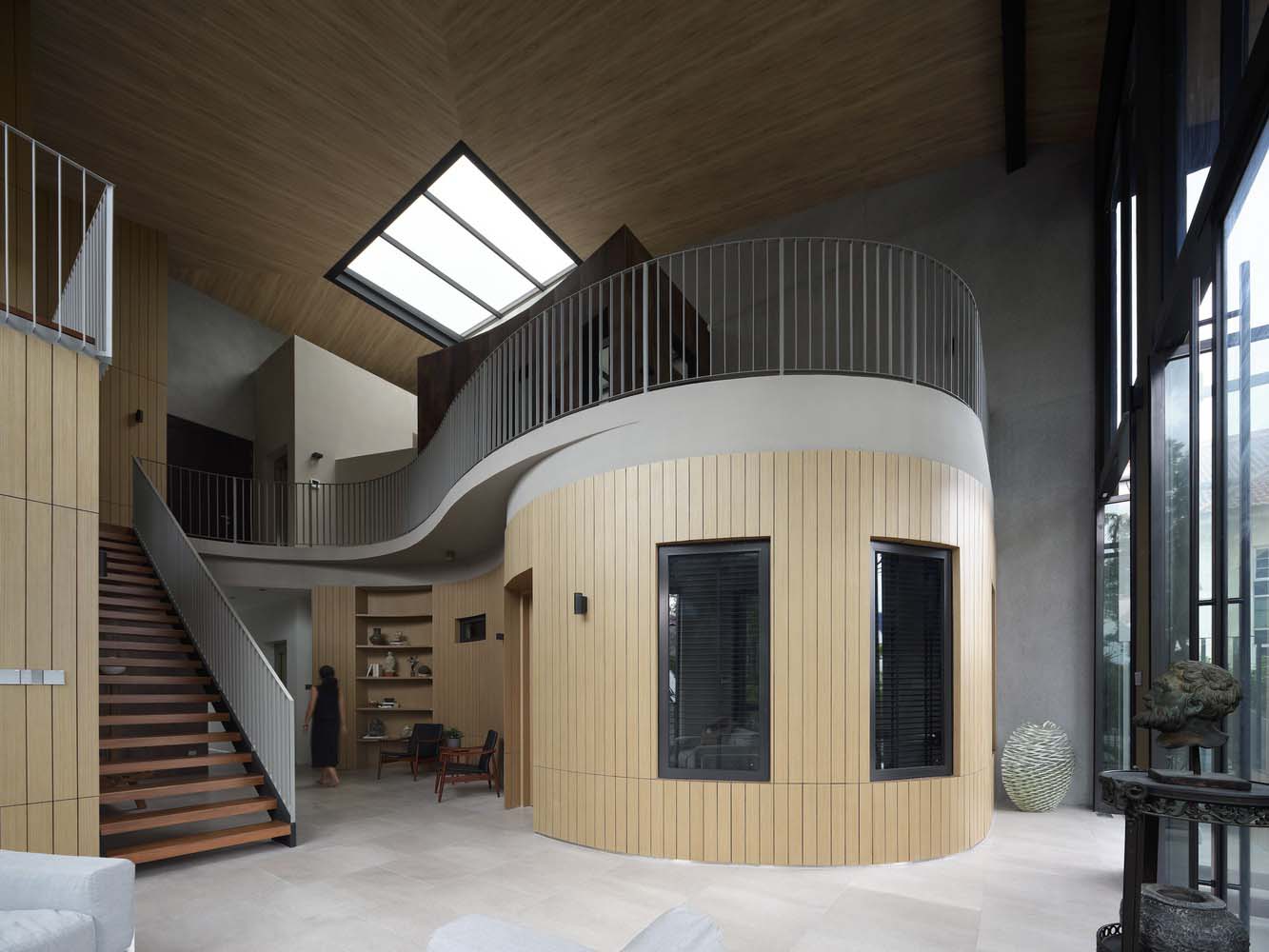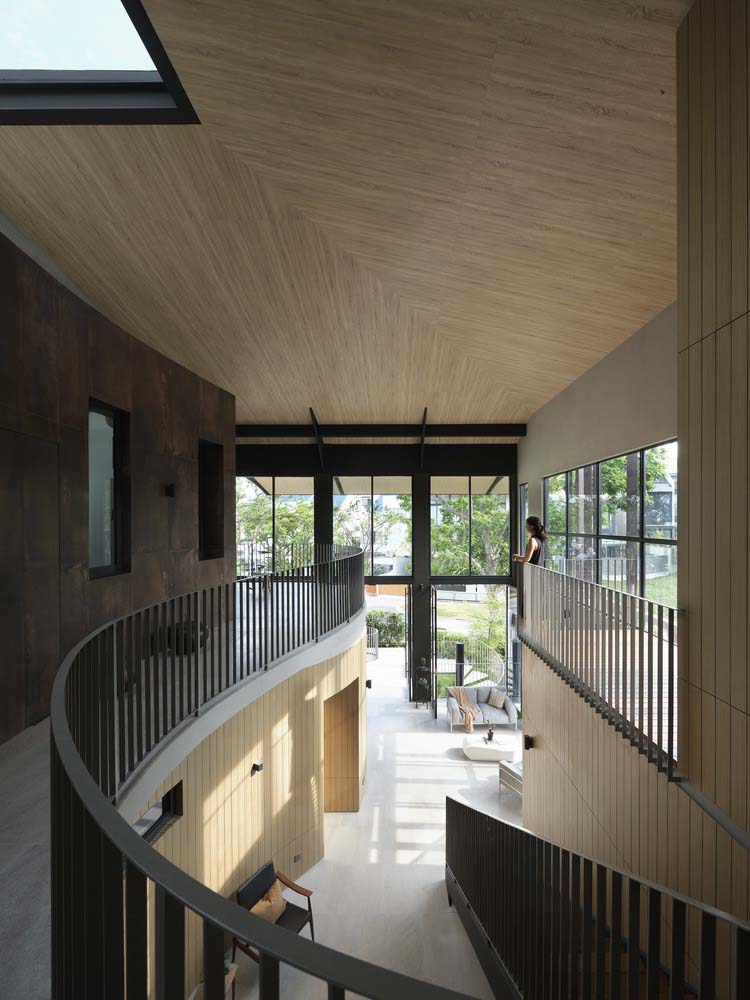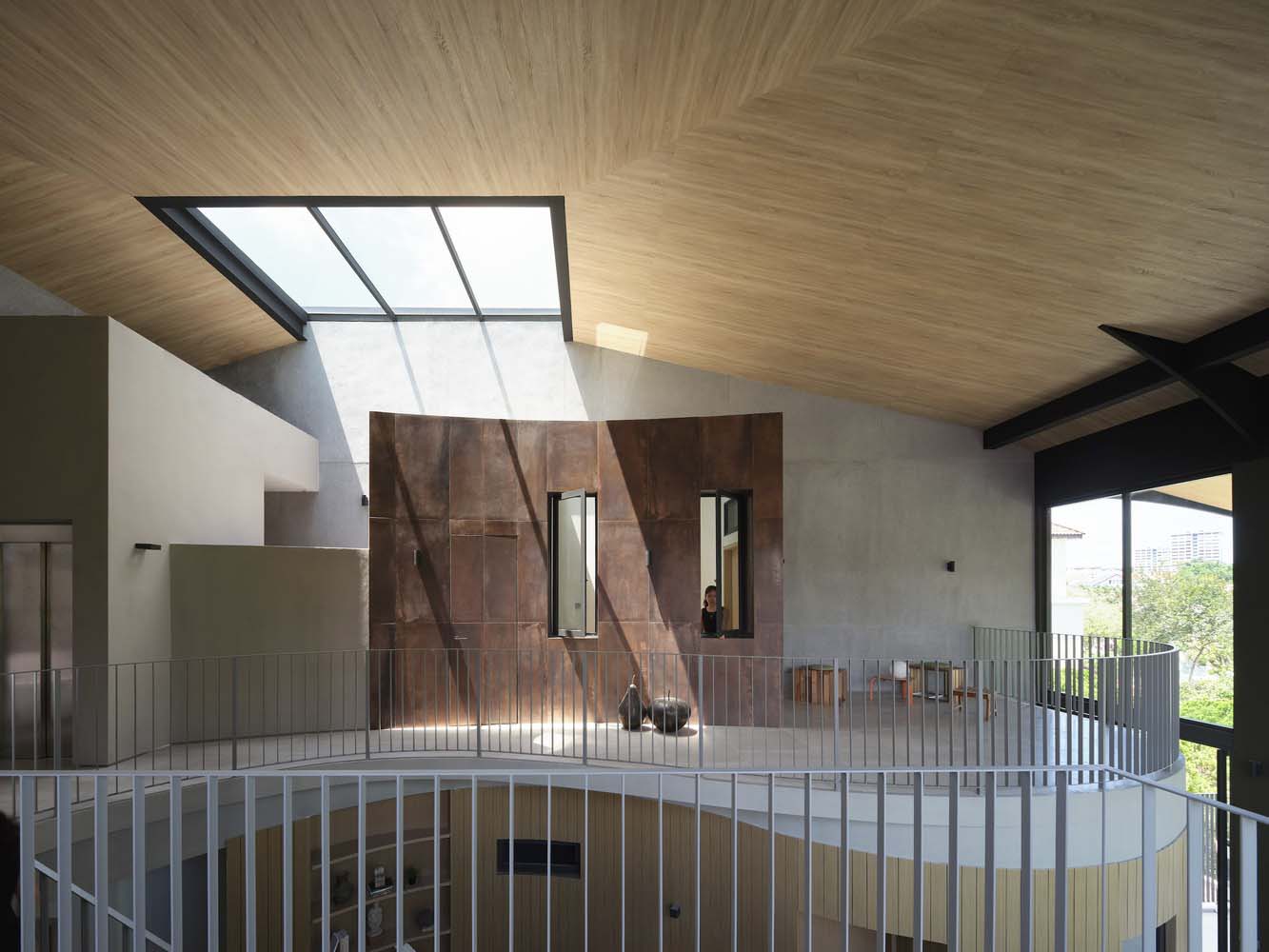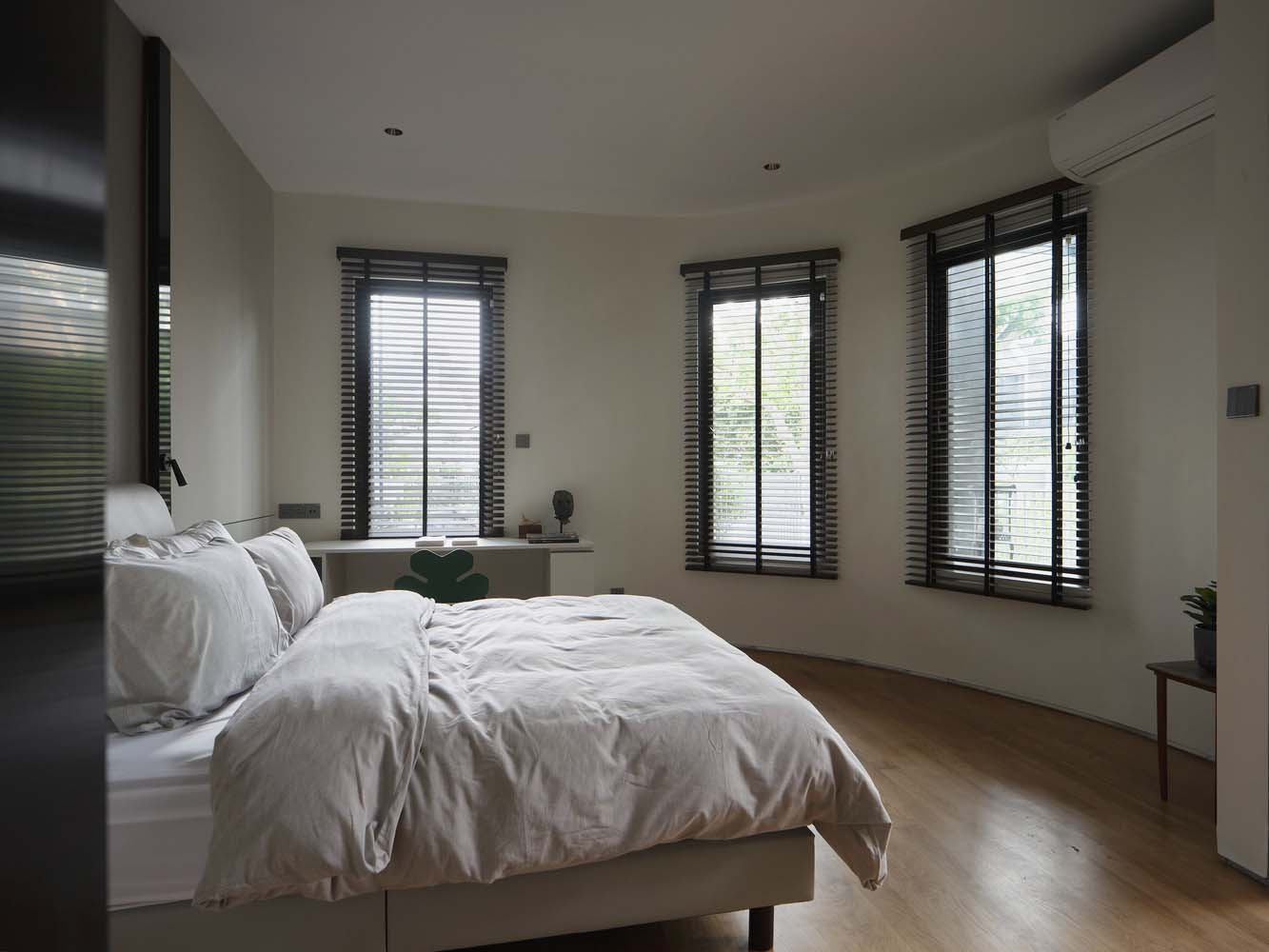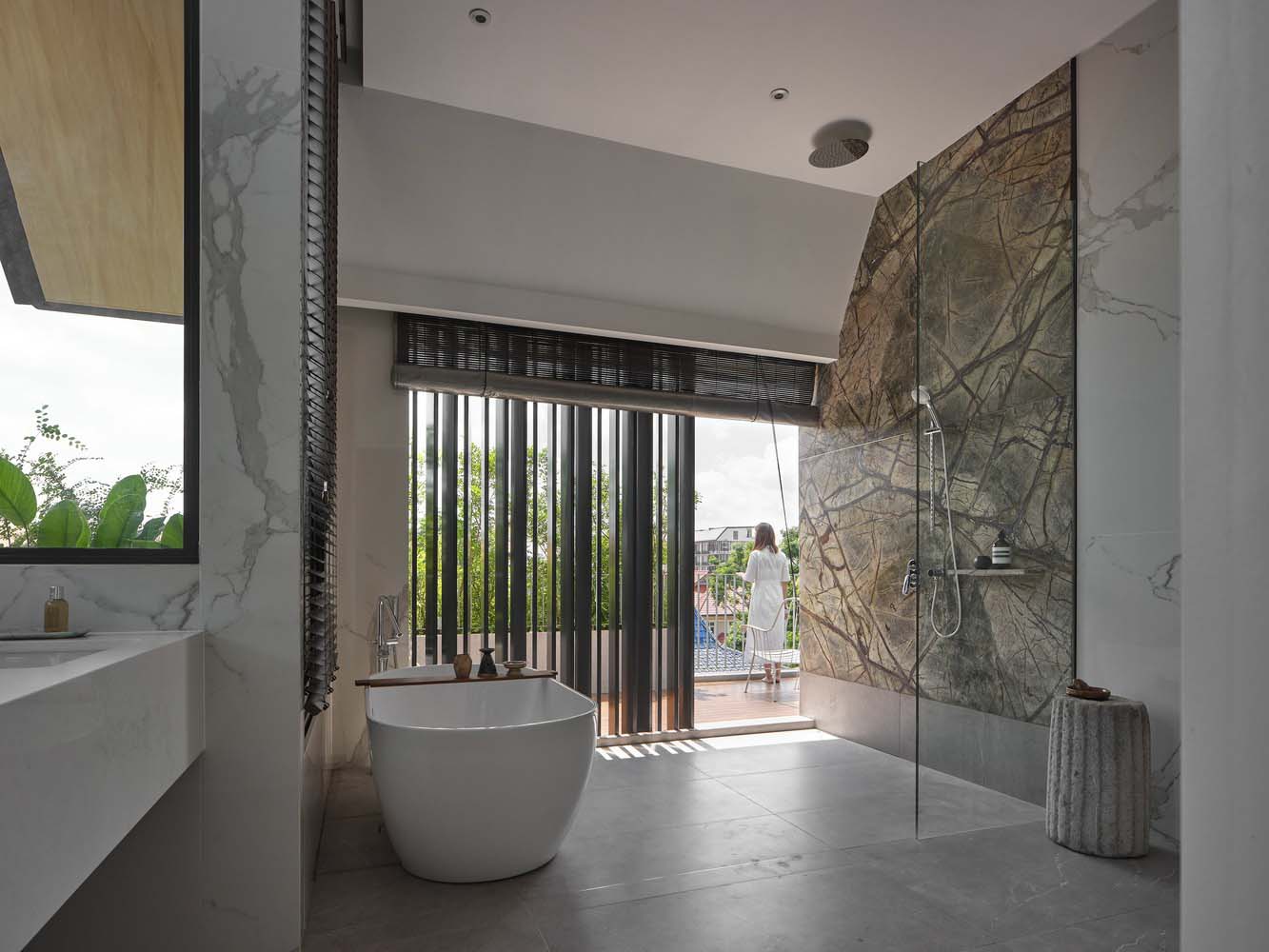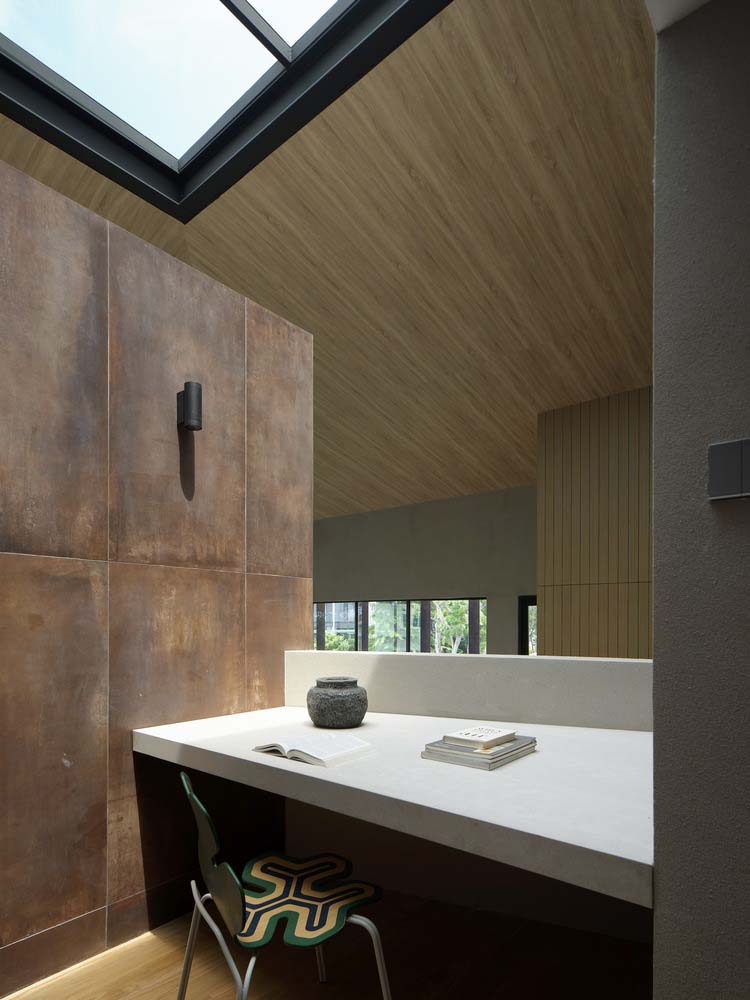 The more private facilities, such as family rooms and bedrooms, are located on the second and third floors. A large staircase connects the second and third floors, where the master bedroom is located. The family space is connected to the internal balcony by another exterior stairway that makes the distinction between inside and outside seem imperceptible as you go through it.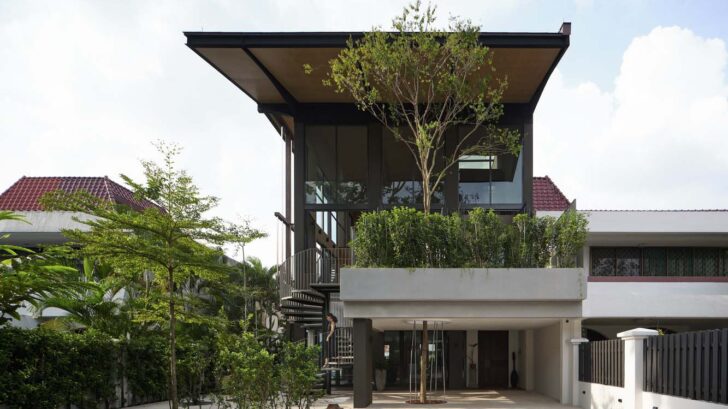 Project information
Architects: Quod Architects – quodarchitects.com
Year: 2022
Photographs: Fabian Ong
Lead Architect: Diong Fuhan
Landscaper: Cultigreen
Quantity Surveyor: BKG Consultants
Structural Engineering: Leng Consultants
Lighting Designer: Erudite Lighting
Team Members: Ho See Jia, Zora Teh
Country: Singapore