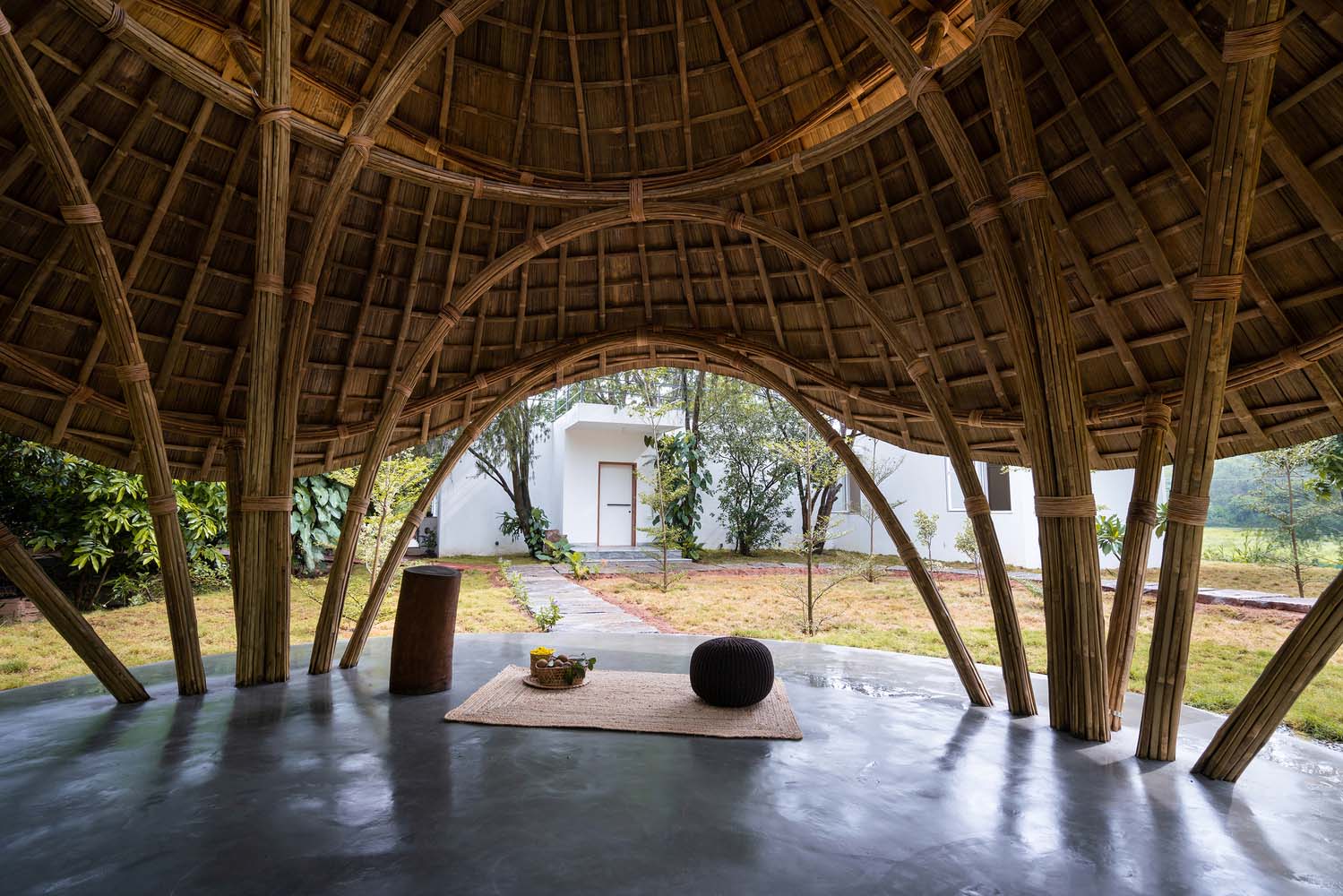 STUDIOARO has recently completed work on its latest project – Meditation Gazebo. Due to the location of the plot in a region with a diverse range of wildlife, the property was kept up for many years as a vacation house and a place to enjoy the outdoors. The traditional home was destroyed and a more contemporary residence was constructed next to the original location when the family that owned the land chose to construct something more long-lasting.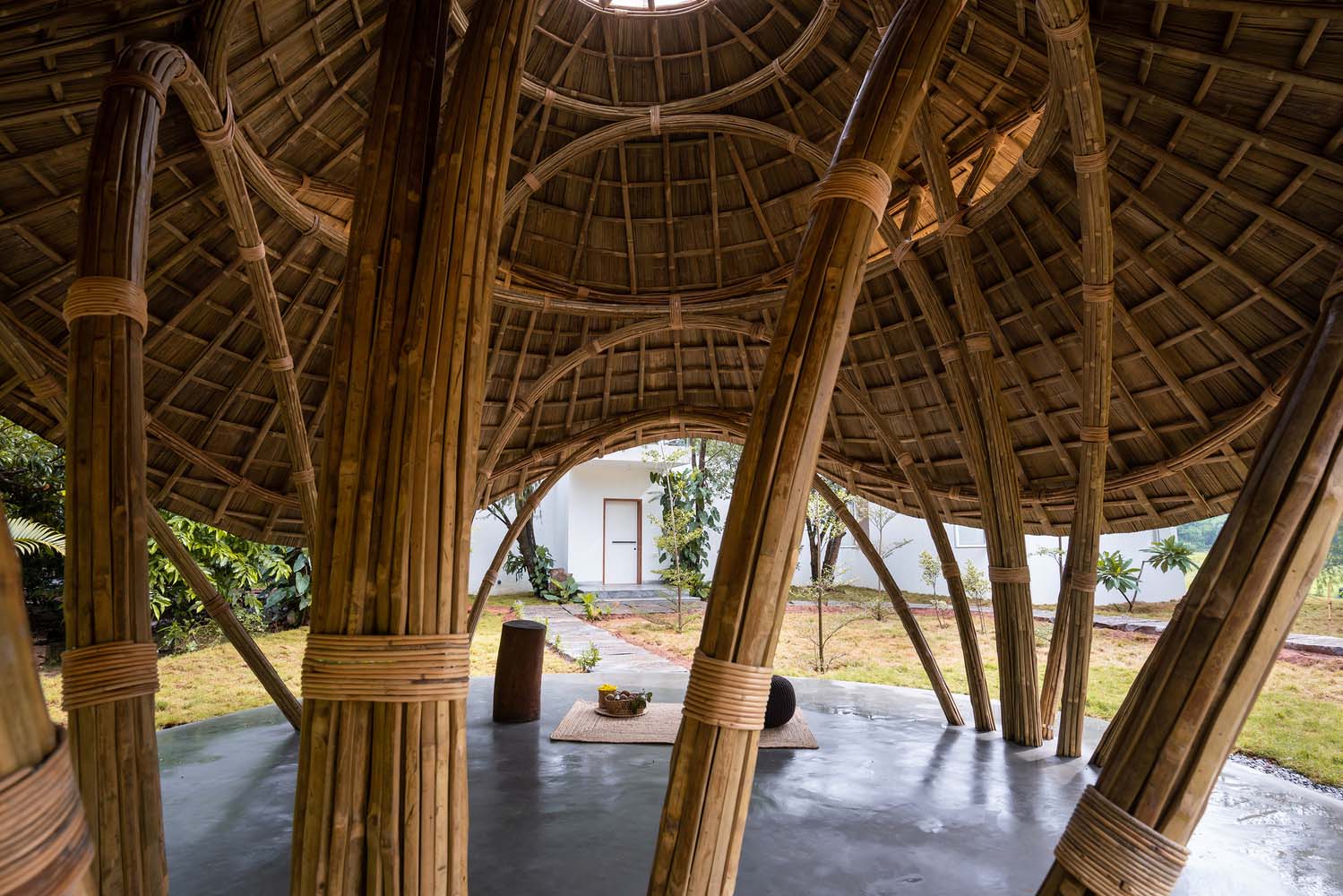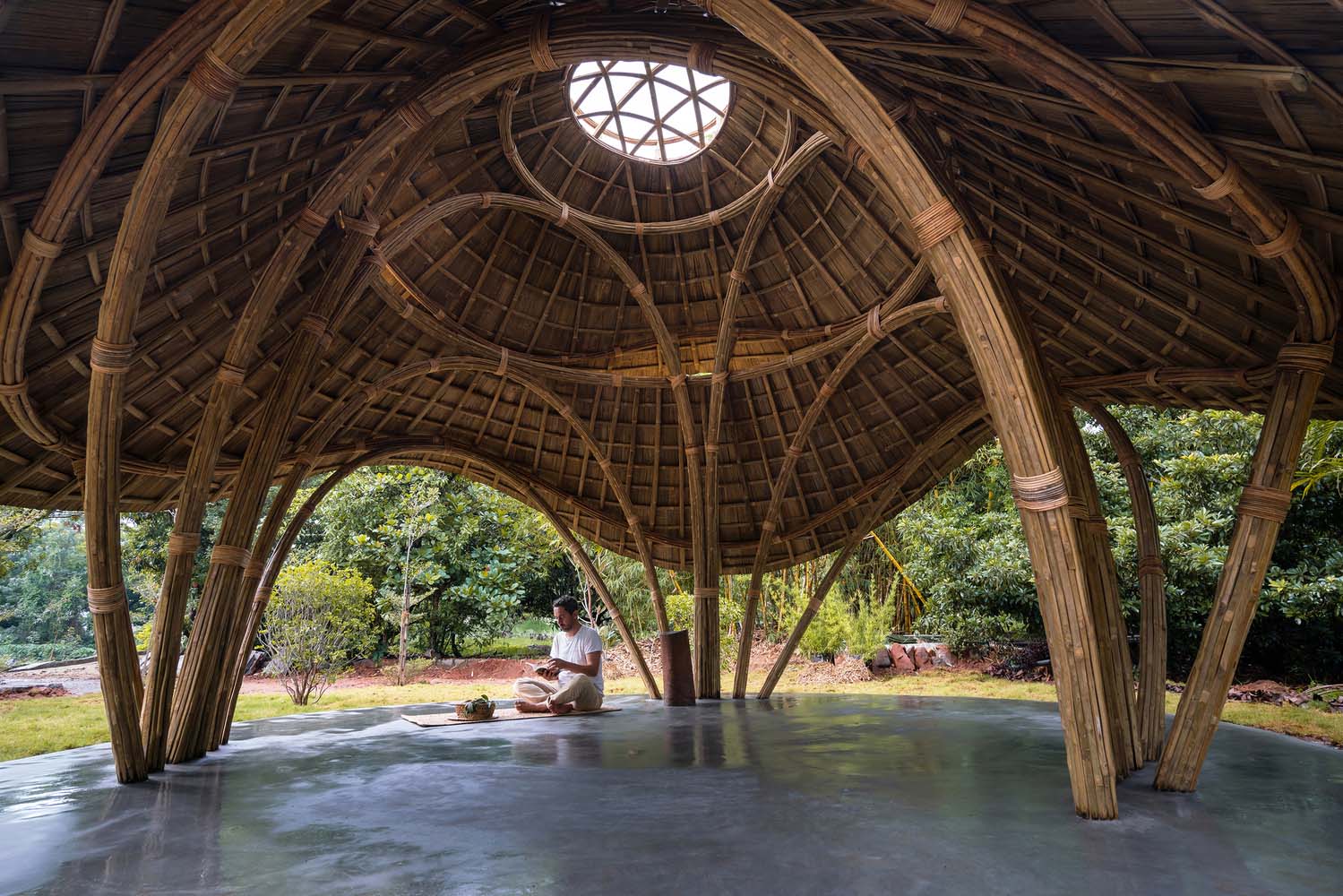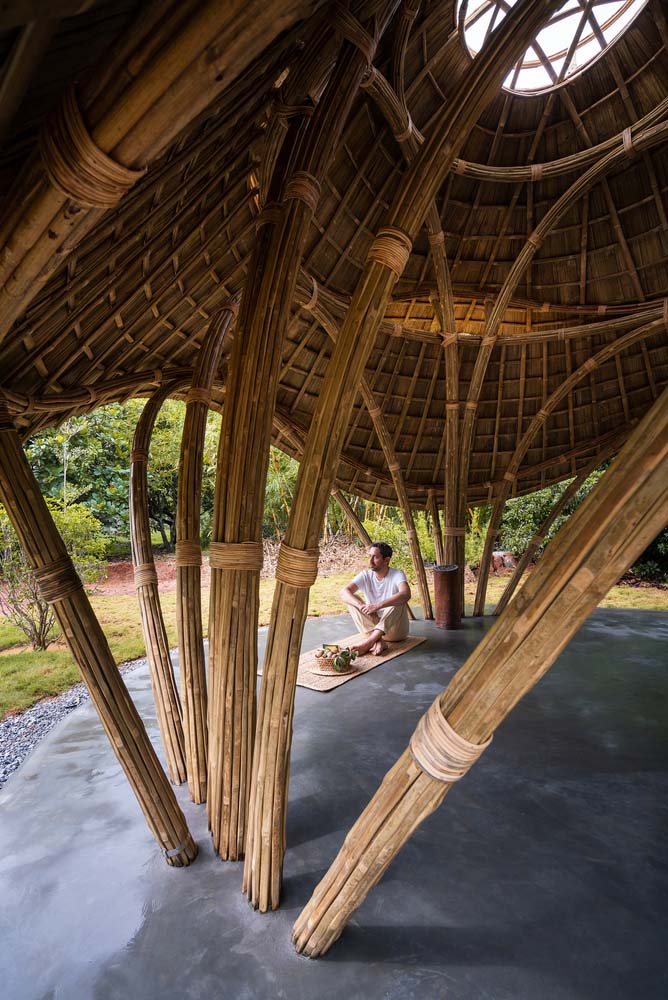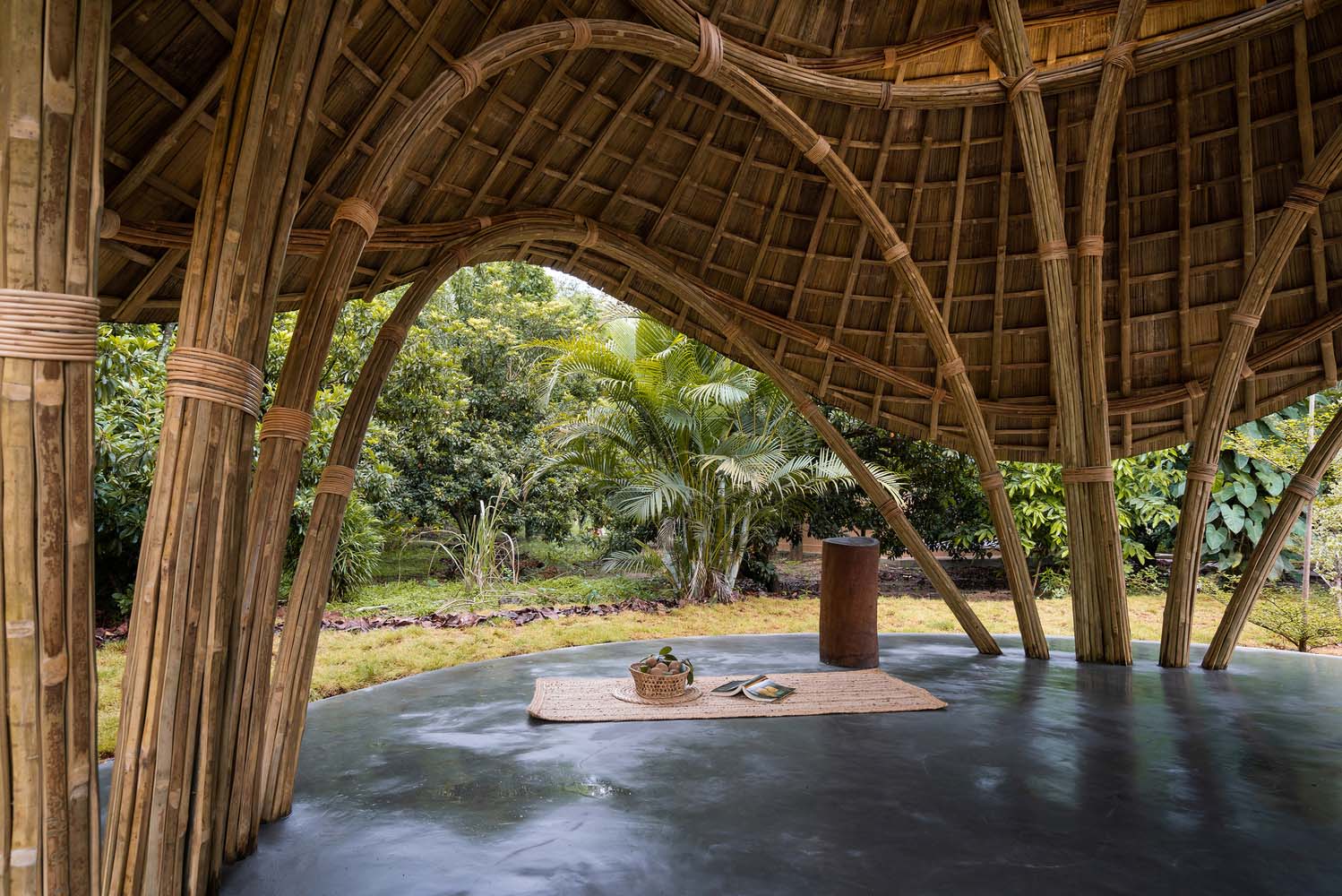 The landscape was left with a void where the previous house once stood, even though the new house was lovely and met the needs of the entire family. The bamboo gazebo was built there in a style that was a tribute to the traditional home and everything it stood for. Also, because the new house was built in a contemporary minimalistic style, the gazebo was created to contrast the simplicity of the house by being considerably more sculptural and elaborate.
The gazebo was made from several bamboo and cane species, and an underpinning framework was erected using numerous arches and ring beams to give the structure its strength. Bambusa tulda was utilized for the primary roof structure and the roof mats, while Bambusa balcooa was divided for flexibility before being bundled together to make the arches. For finishing and all the finer elements, cane was combined. A skylight was improvised during construction to light up the geometry of the complicated latticework, and three holes were also provided on the upper side for light and ventilation.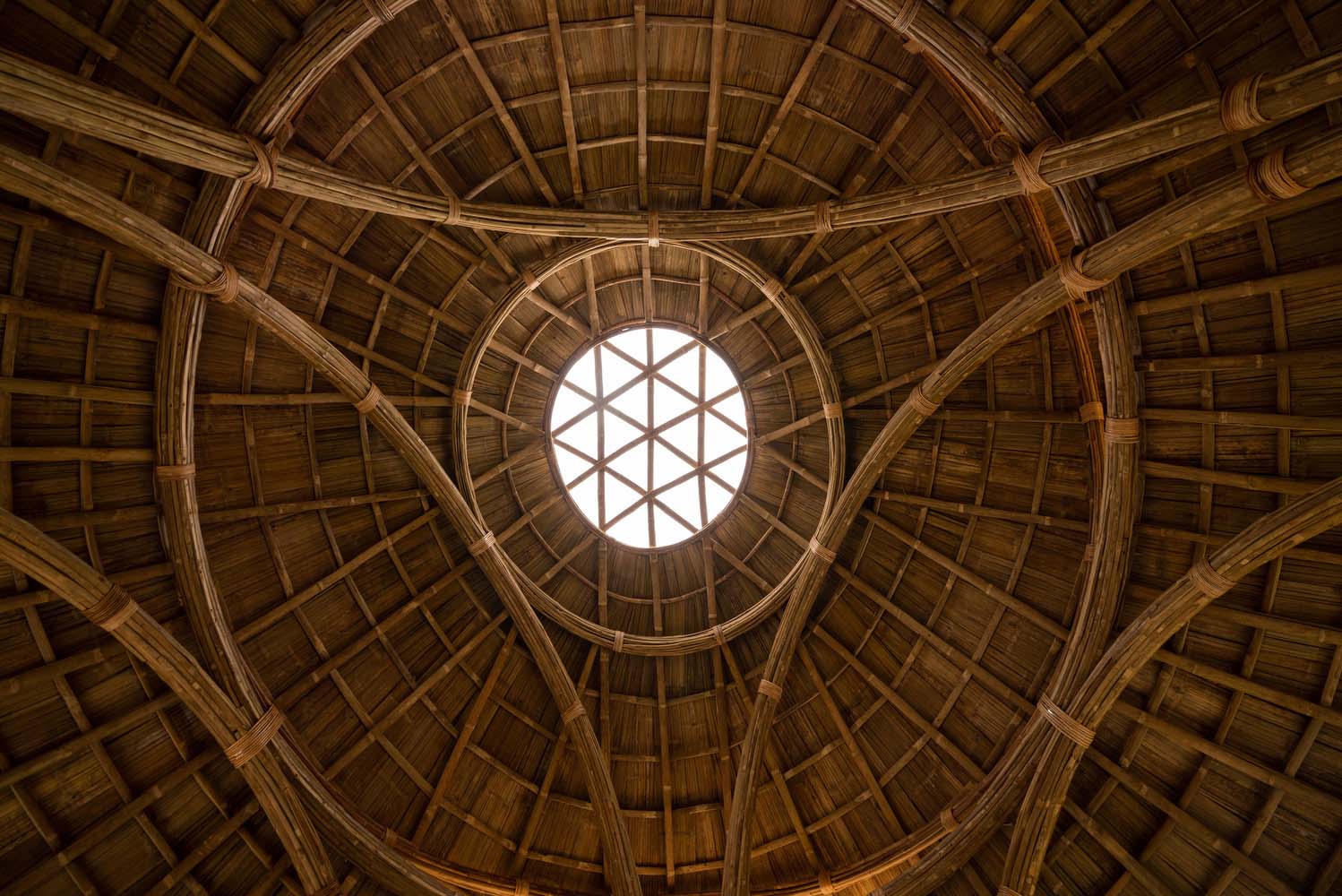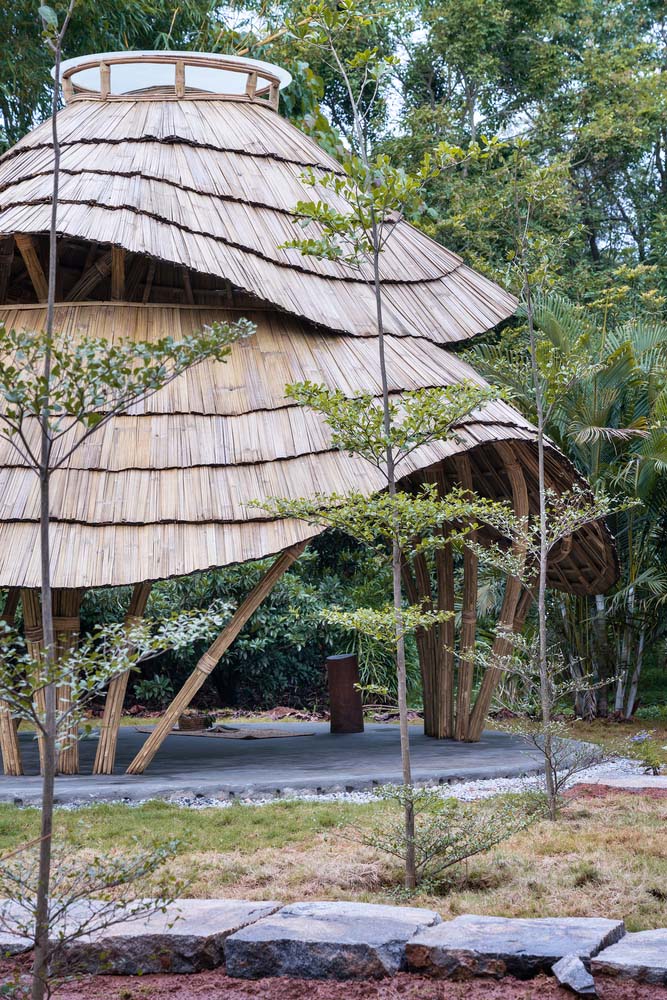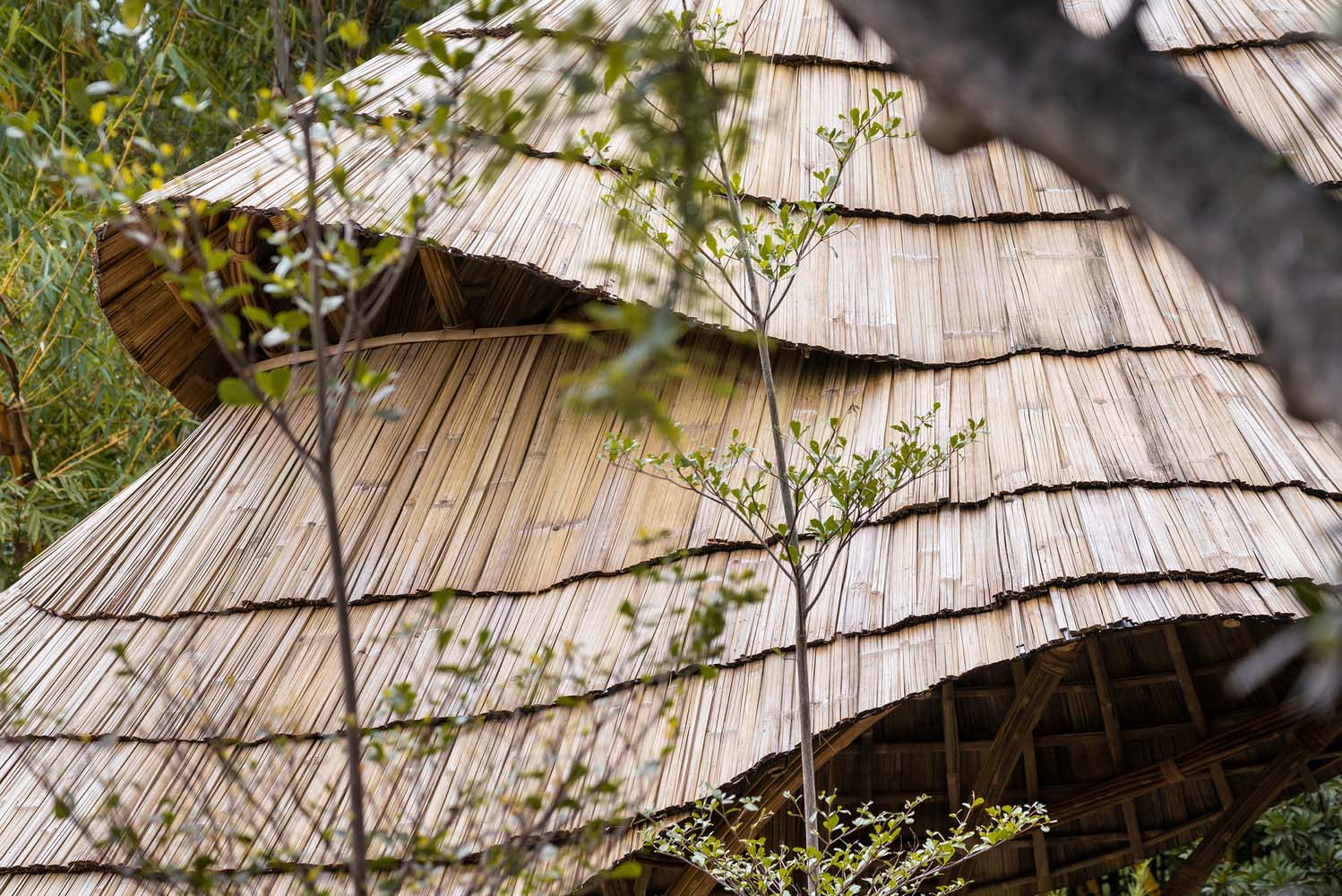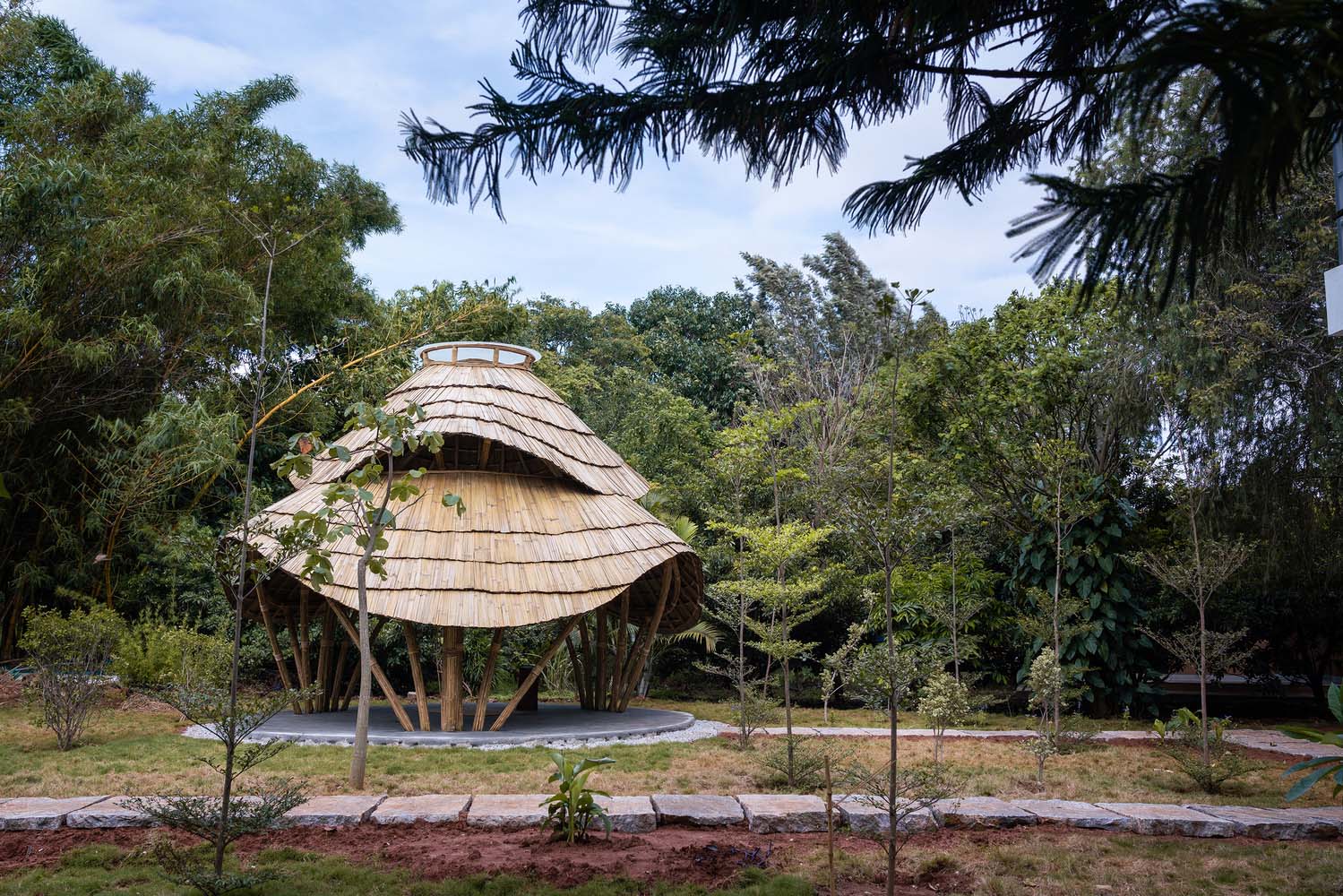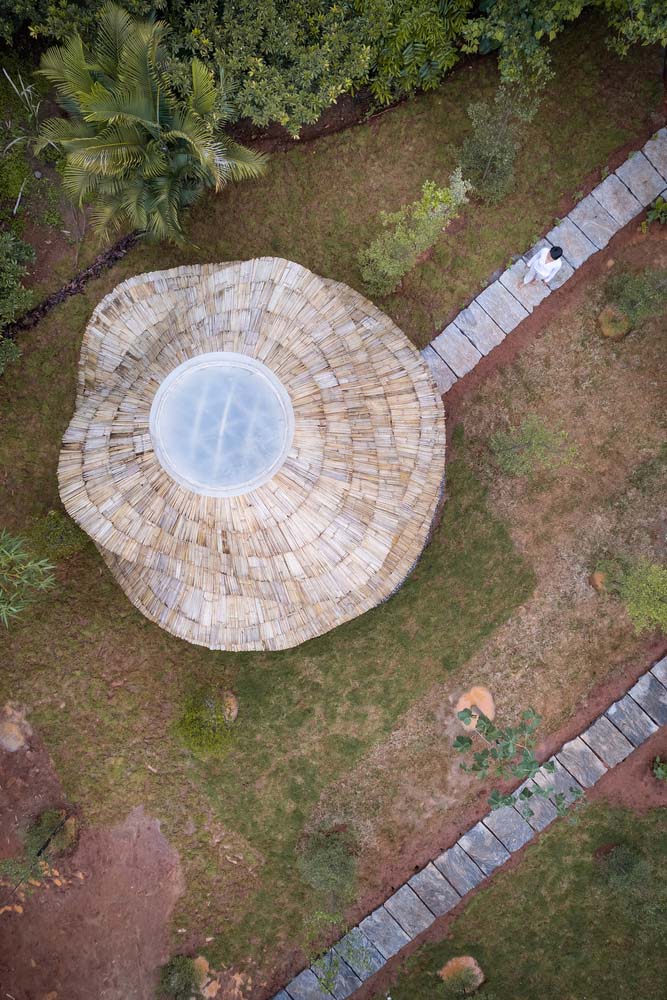 India has a large bamboo crop, but it might be difficult to acquire high-quality bamboo that has been properly handled and harvested at the appropriate time. These factors are crucial for creating a modern bamboo construction that must endure for a long time. STUDIOARO harvests and processes its own bamboo, much like many of the most well-known bamboo architecture companies in the world.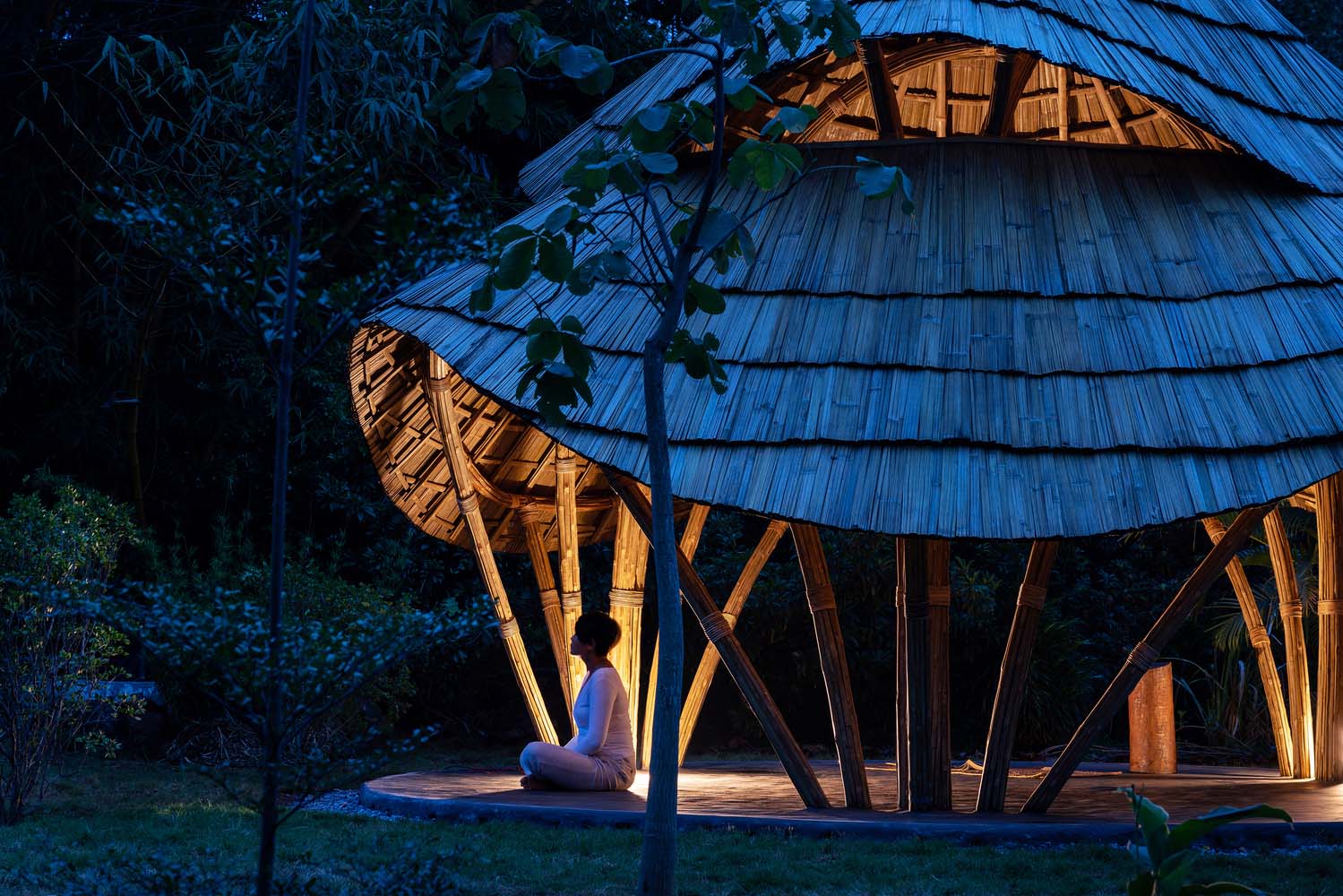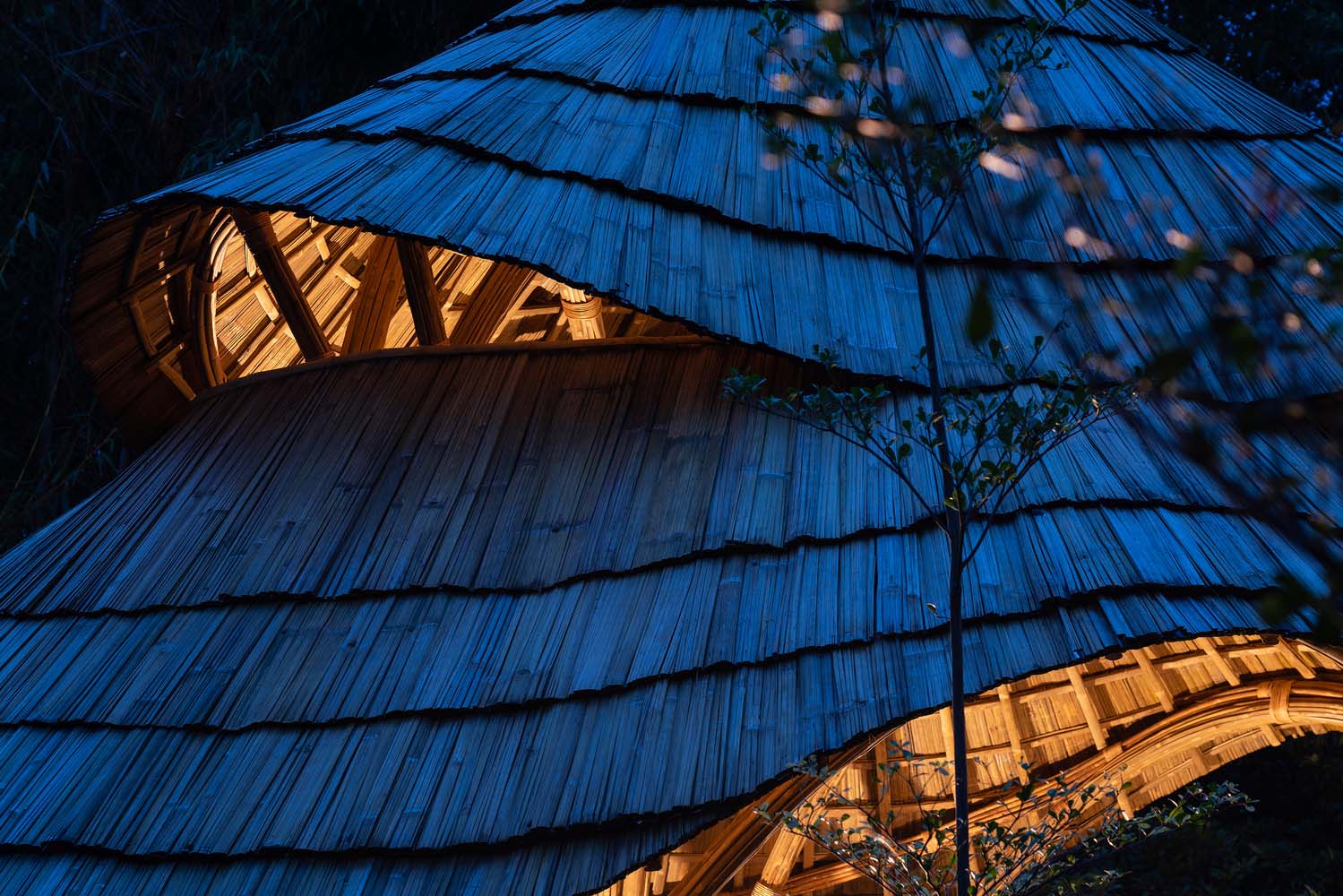 One of the main benefits of using bamboo in construction is the extremely organic appearance. Furthermore, modern bamboo structures have a special elevated quality that is difficult to achieve with traditional materials. One of a modern bamboo structure's most attractive features is its complexity and capacity to inspire astonishment and surprise in anyone who interacts with it.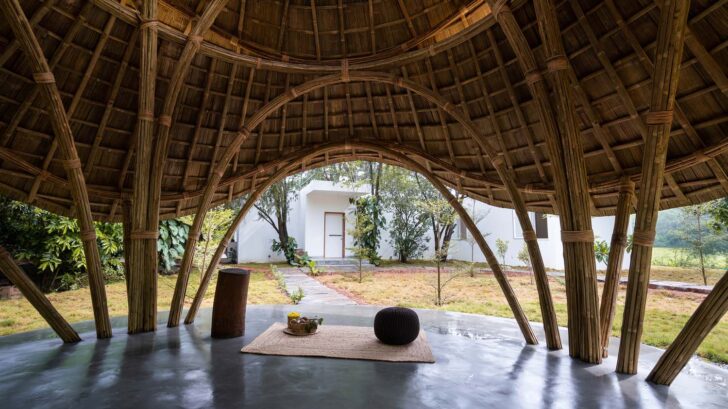 Project information
Architects: STUDIOARO – studioaro.in
Area: 200 ft²
Year: 2022
Photographs: Turtle Arts
Lead Architects: Aroty Panyang
Country: India