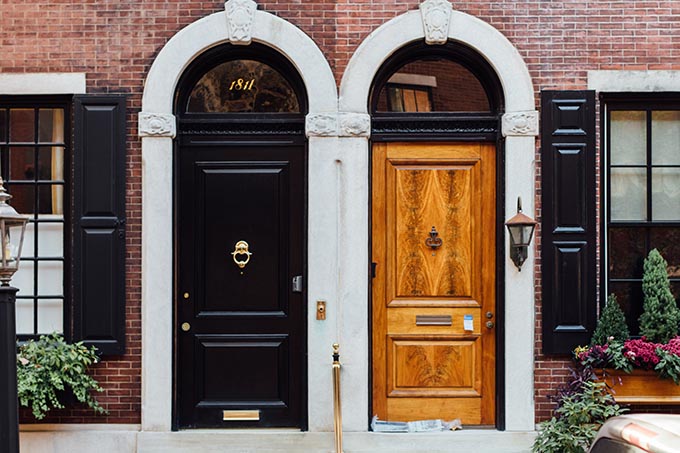 Doors have an eminently practical purpose – unless you're living or working in an open gazebo-style property, you'll find it tough getting in and out without them!
But portals also trigger the primacy effect, creating a powerful first impression of what lies within for anyone passing through or merely passing by.
And throughout architectural and literary history, there have been several iconic doors that cleverly encapsulate key elements of their creator's vision and inspire all who survey them.
So if your home or office doors could do with a revamp, you could do worse that take some tips from some of the most gorgeous gateways ever created – with that in mind, here are some tips on recreating five famous doors in your home.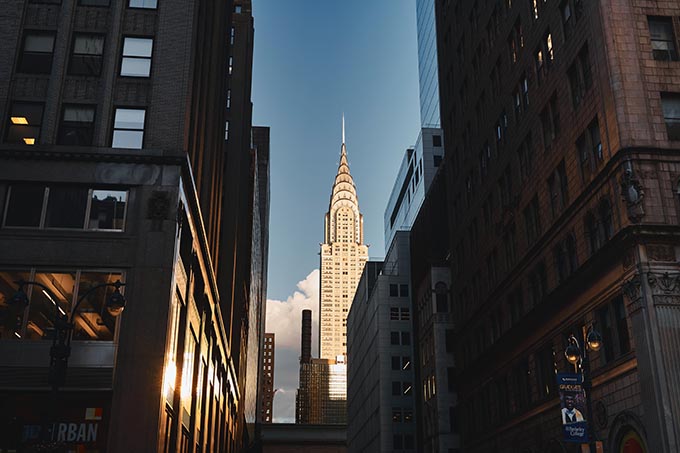 1. Chrysler Building
Everyone loves a bit of Art Deco, and as far as doors go, they don't get much more famous than the three stunning doors of New York's beloved Chrysler Building.
Each pristine portal is topped with a sharp steel needle and the entire triad rests beneath dramatic glass and steel screens.
Tip: An art deco door sticker from Nikkel Art is an inexpensive way of recreating this glamorous look at home.
2. Doge's Palace
The 'Door of Paper' at Venice's Doge's Palace is where people would petition the Doge (the elected chief of state) for his assistance.
Designed by sculptors Giovanni and Bartolomeo Bon, this elaborate door features beautifully carved sculptures dedicated to the virtues of Temperament, Prudence, Fortitude, Charity and Justice.
Tip: for a kitsch and cool recreation of this style, line up a gathering of garden gnomes at your front door to greet visitors.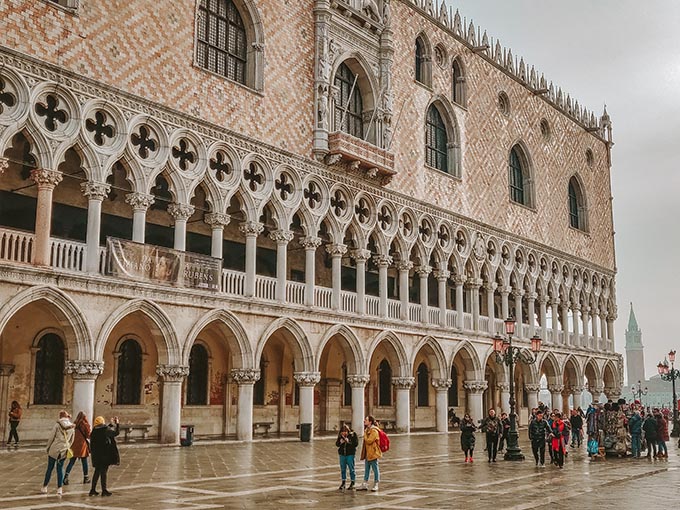 3. Glasgow School of Art
Glasgow School of Art's delightful black double doors with gold fixtures are some of the most memorable anywhere in the world.
And although the building has recently suffered devastating fires, fans of its seminal designer Charles Rennie Mackintosh are hoping it can rise like a phoenix from the flames.
Tip: Oakwood doors has a range of internal panel doors that aren't a million miles away from Mackintosh designs.
4. St Edward's Church
If you're a fan of JRR Tolkien, you'll adore the doors of St Edward's Church in Gloucestershire – they're bookended by two ancient trees and feel like they're more Middle Earth than Middle England.
If you want your home to seem cosy and safe, this outstanding organic door design can't be overlooked.
Tip: Growing trees on either side of your own front entrance might undermine your structure, so opt for a matching pair of climbing plants instead.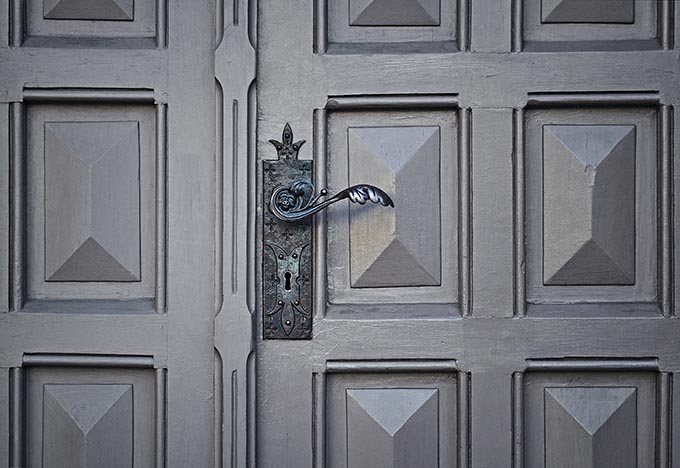 5. 10 Downing Street
10 Downing Street is arguably the world's best-known door at the moment and if you happen to live at number 10 in any street, painting your door black and complementing it with the famous white door number, gold knocker and gold letterbox is seriously tempting.
Plus, you'll instantly feel Prime Ministerial when you answer the door to pizza delivery drivers, which is nice.
Tip: a 10 Downing Street wall decal from eBay might prove popular with your politics-mad teenager.