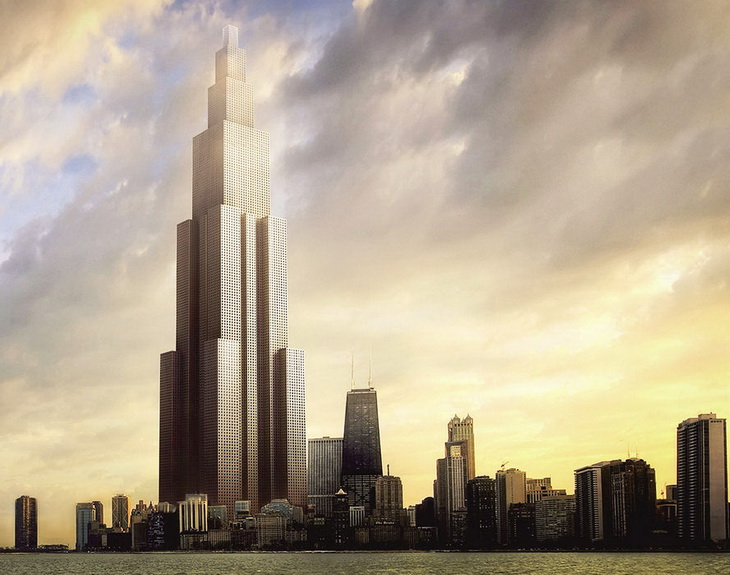 838m-high "Sky City" skyscraper constructions about to break ground next month is the latest project of the Broad Group, building is expected to top currently world's tallest Burj Dubai by 10 meters.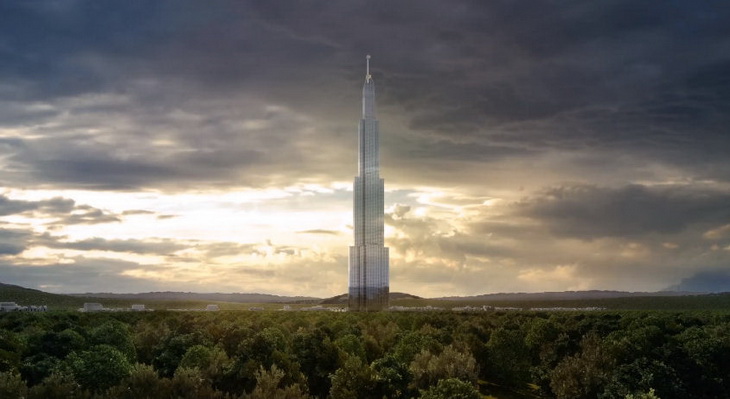 From the Architects:
BSB is planning to realise Sky City – which will rise 10m above the world's current tallest tower, the Burj Khalifa – in only 7 months using prefabricated components in a plan that has been scorned by many industry professionals. The video below shows a fly-through of the proposed design from construction through to completion and was released on the Different Energy YouTube channel a few days ago. At the time of going to press, the video had had over 51,000 views.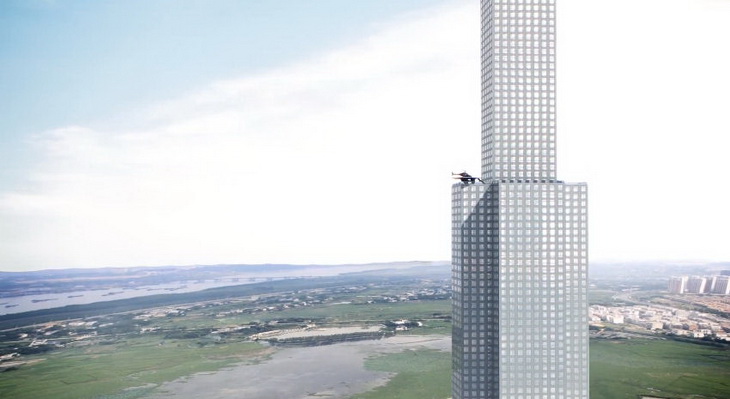 The gross building area of the tower will be 1,200,000 sq m across the main 220-storey building and 4 much shorter wing buildings between 3 and 7 storeys in height. There will also be 4 basement levels totalling 130,000 sq m. Residential units will be located on floors 16 to 180 with 4,000 homes in total and 500+ hotel rooms are planned from floors 181 to 219, supported by clubs and restaurant facilities.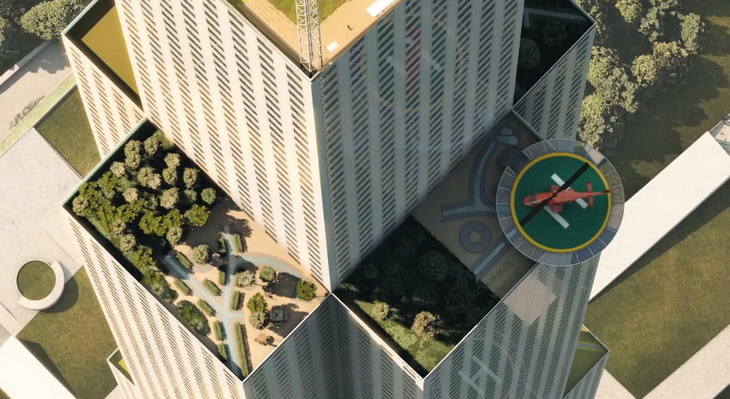 Staying in line with the 'vertical city' concept, Sky City will also include primary and middle schools, kindergartens, nursing homes and hospital clinics on levels 1 to 5 and sporting facilities including basketball fields, tennis courts, athletics fields and table tennis facilities both within the main tower and the 4 wing buildings. A series of roof terraces are also within the plans.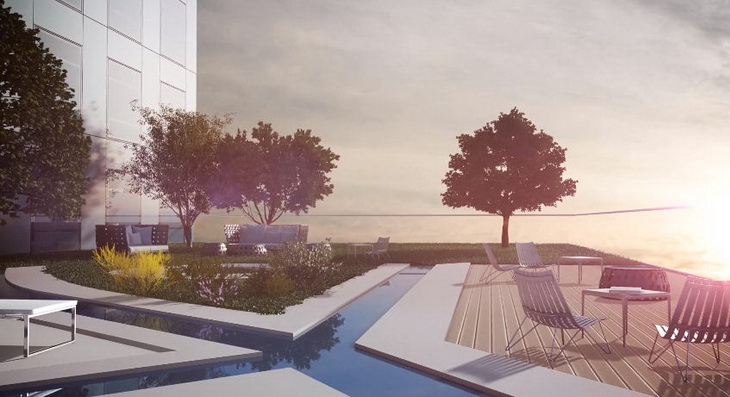 Sustainability has always been integral to BSB projects and the firm stresses that this project is no exception in the following statement: "[The design] drastically reduces dependence on transportation by integrated offices, residences, schools, hospitals, shopping malls and entertainments. It reduces 80% of energy consumption by utilising 20-inch wall thermal insulation, 4-layer windows, heat recovery fresh air system, LED lighting power generation by elevator descending and Combined Cooling-Heating-Power system."
Project: "Sky City" World's Tallest Building
Designed by Broad Sustainable Building
Location: Changsha, China
Website: www.broad.com
Source WorldArchitectureNews. *