StudioAC has recenlty completed its latest residential project in Toronto. South Hill House is a rehabilitation, repair, and addition to an existing brick mansion that is situated north of downtown Toronto, close to Casa Loma. The existing building proved delicate to both inside and exterior modifications. The new addition contrasts with modern components, larger open areas, and modernist massing.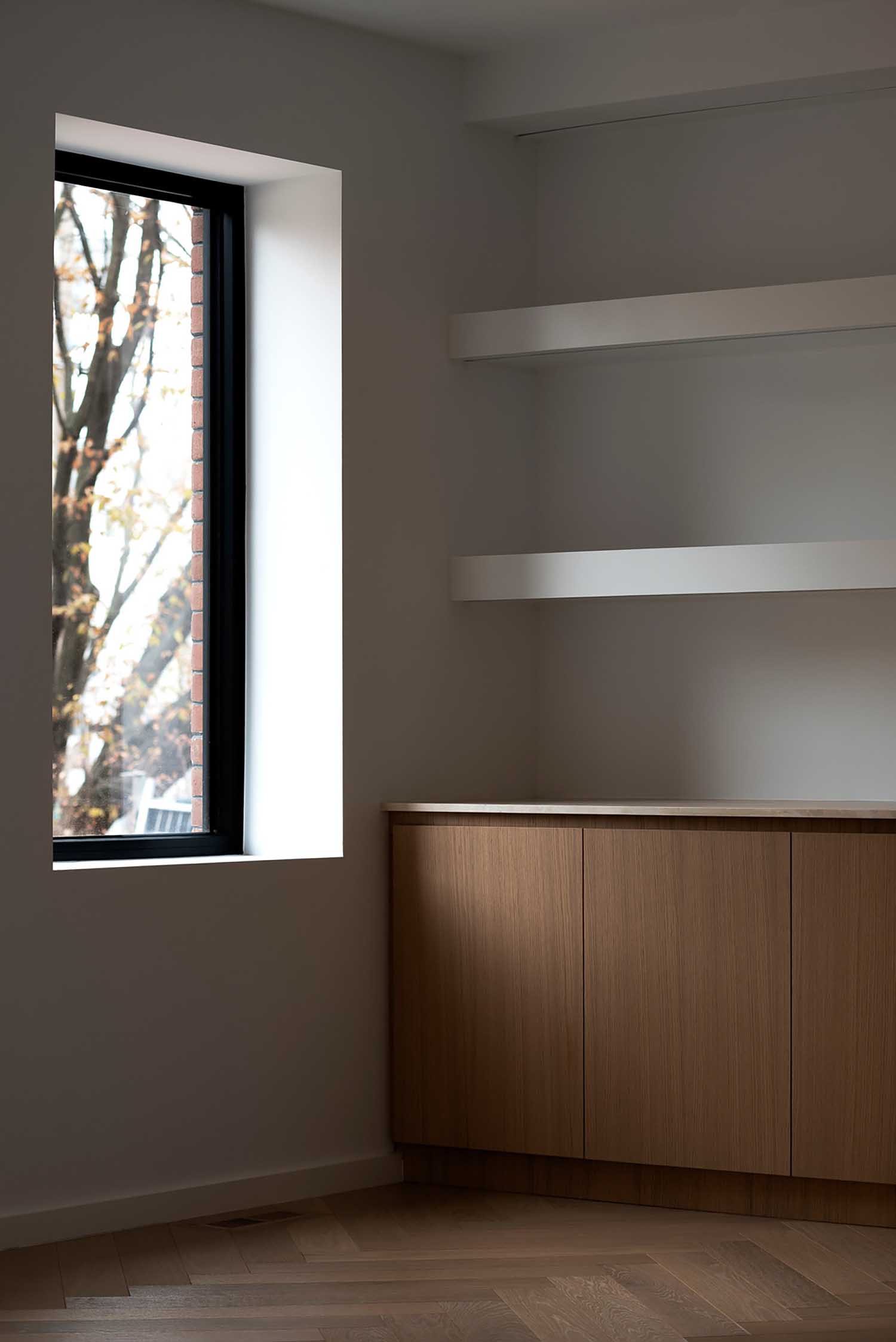 The site of the project was determined by local zoning rules, yet the new mass also concedes to the old home along the north elevation to commemorate the multiple stages of building. There is no mistaking what is new vs. old, but the new addition utilizes a brick chosen to match that of the existing house, and to pay homage to the greater Toronto vernacular. Across the façade of the existing house, constructed openings were respected and referenced when conceptualizing internal arrangements. In the addition, huge panoramic openings were employed to allow in natural light and to broaden the perspective across the green, tree-filled neighbourhood.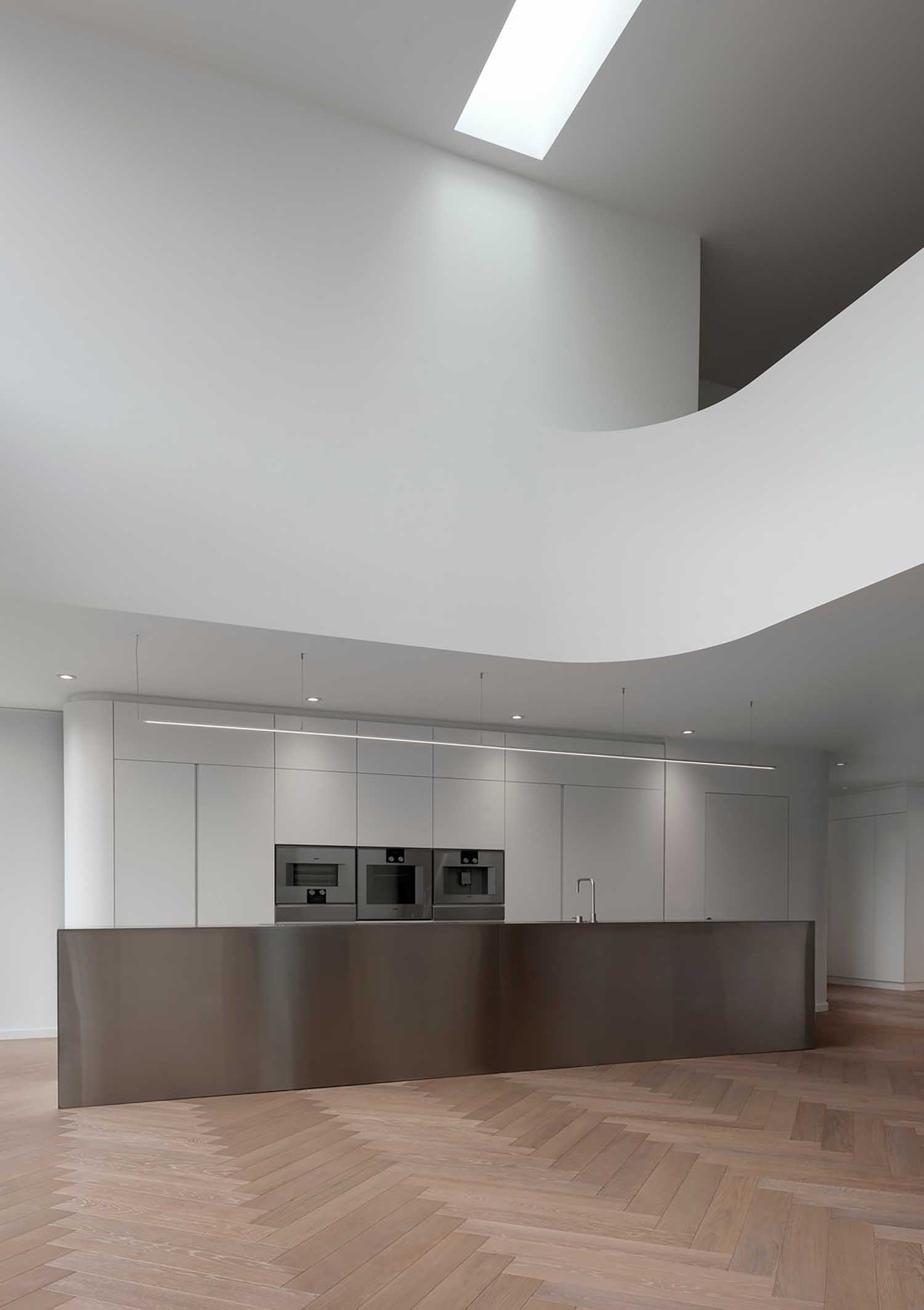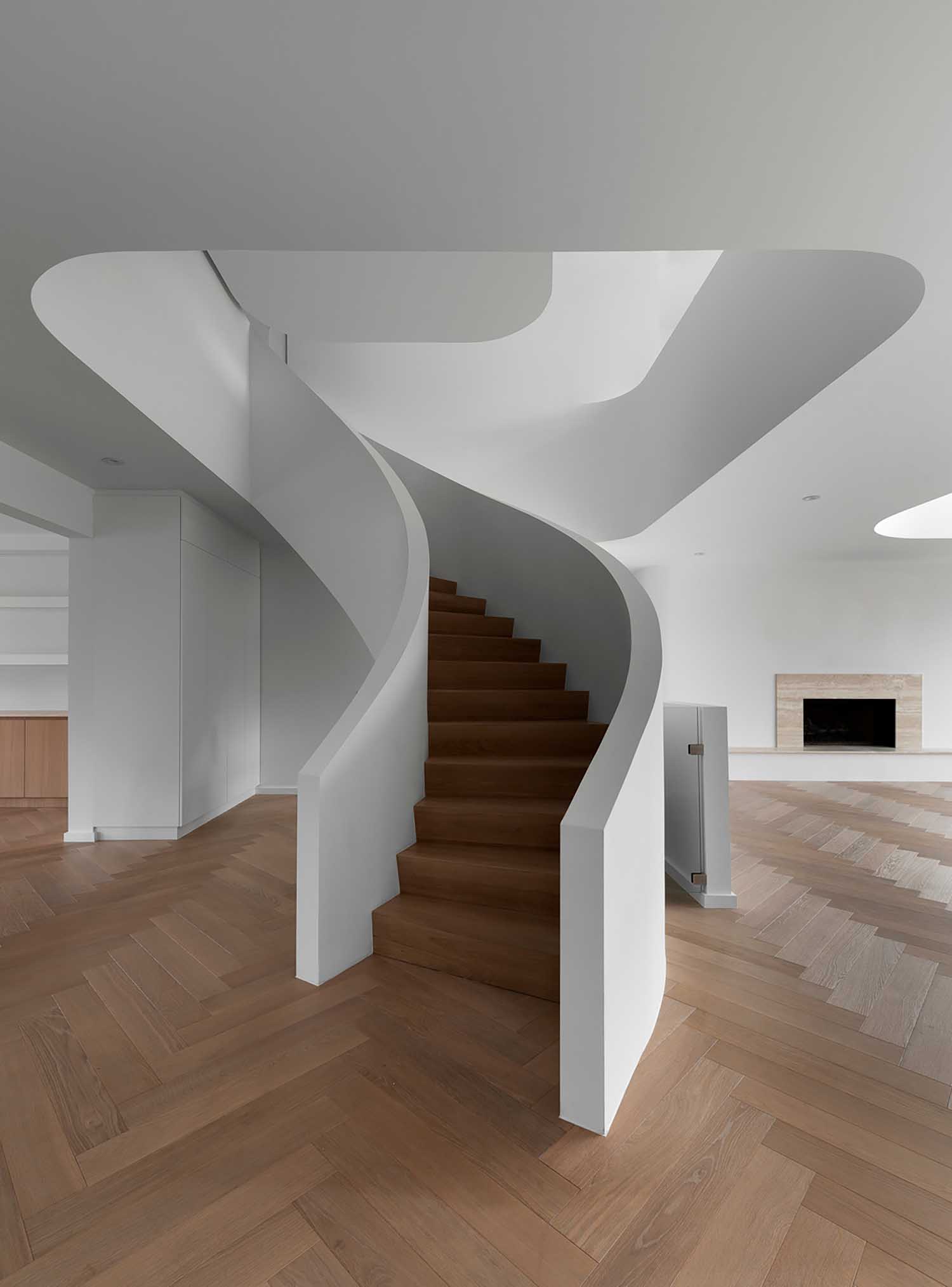 Upon entering, one is welcomed with a foyer area that frames a new whimsical and softer geometry denoted by curved doorways, stairs, and double height rooms. This curvy style also functions as a diagram to contrast modern vs old. Existing apertures and room divisions remain rectilinear, while new openings in the extension and incisions through the existing structure have softer edges, drawing the eye across, up, and across the project.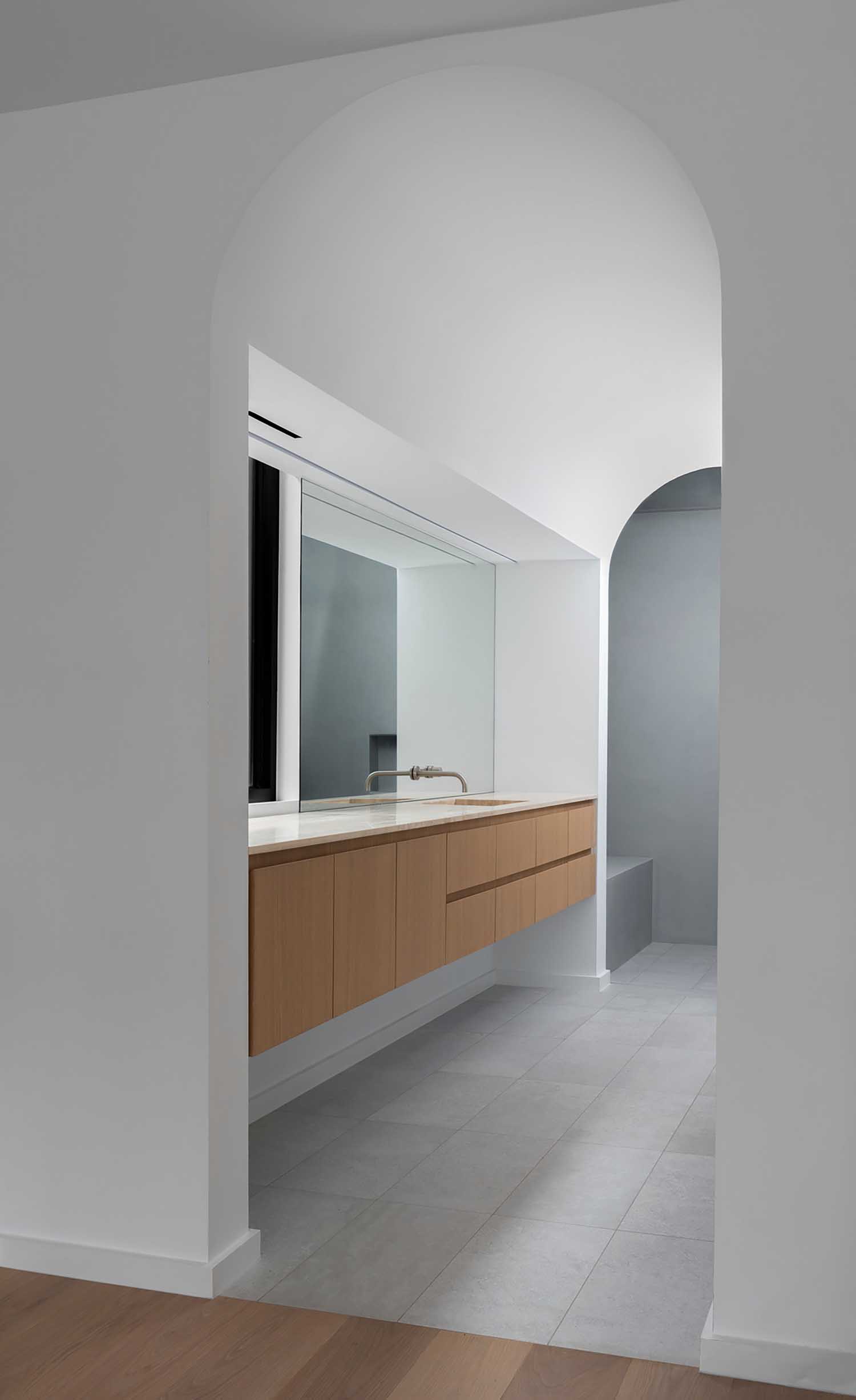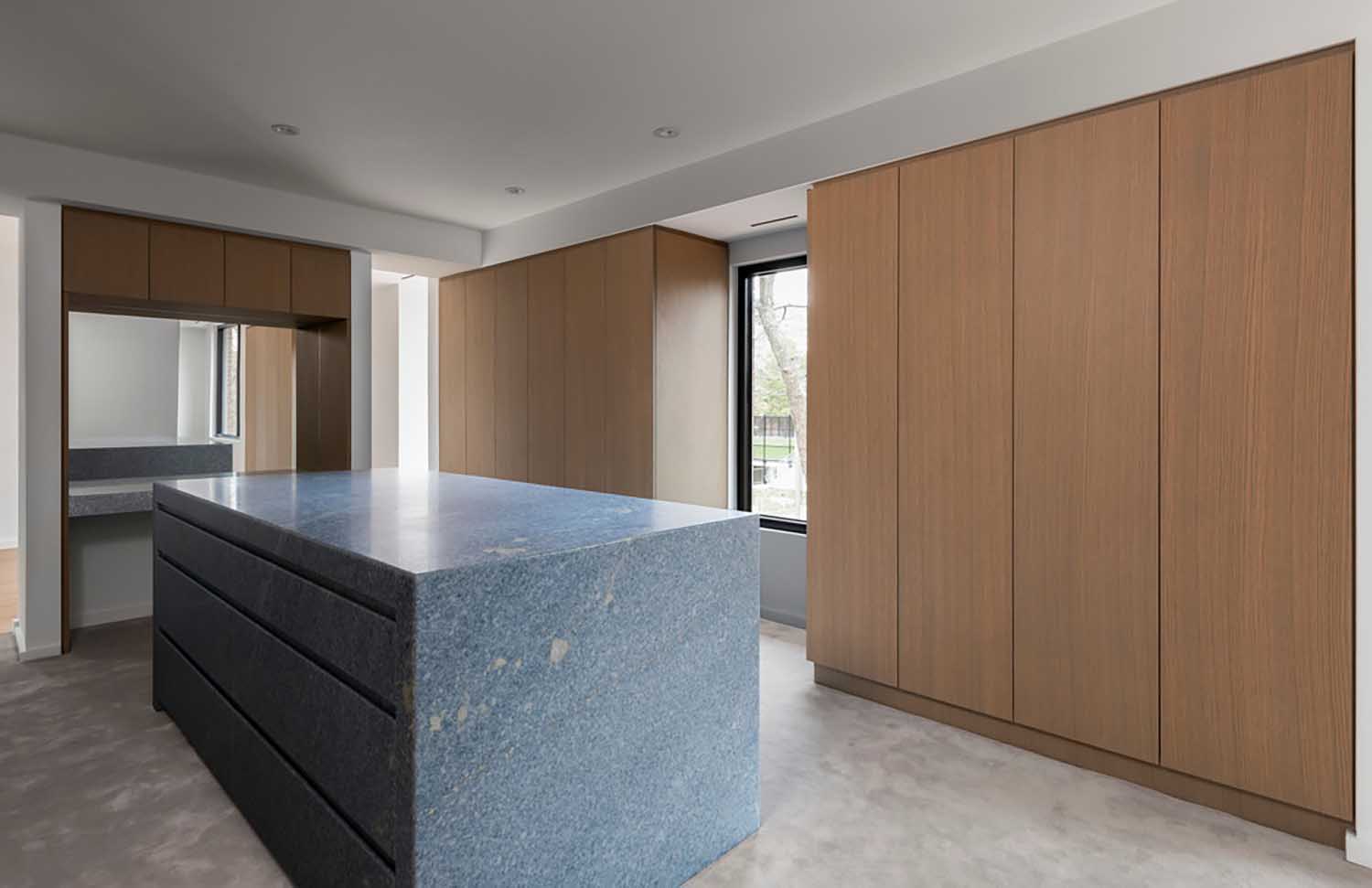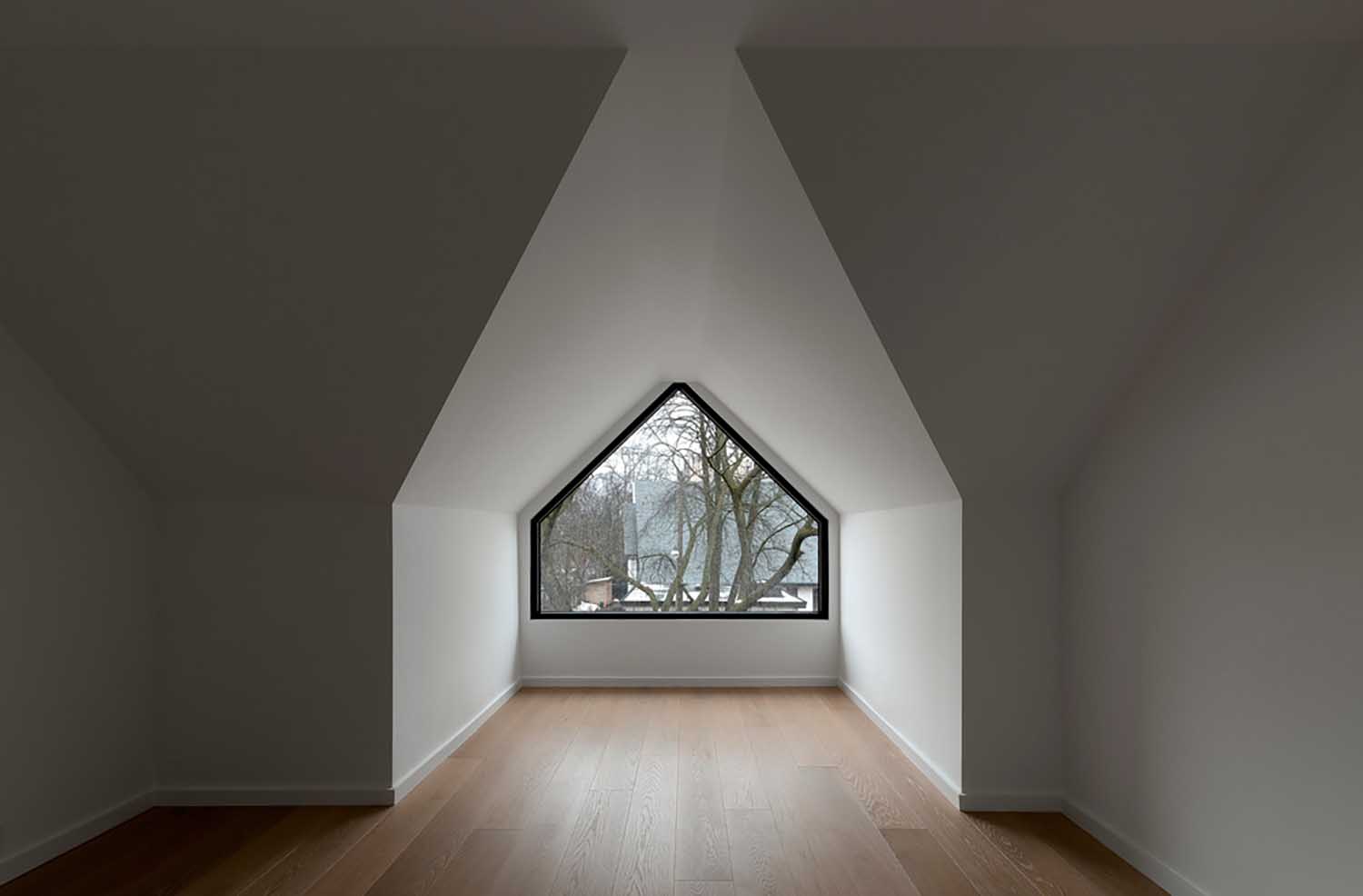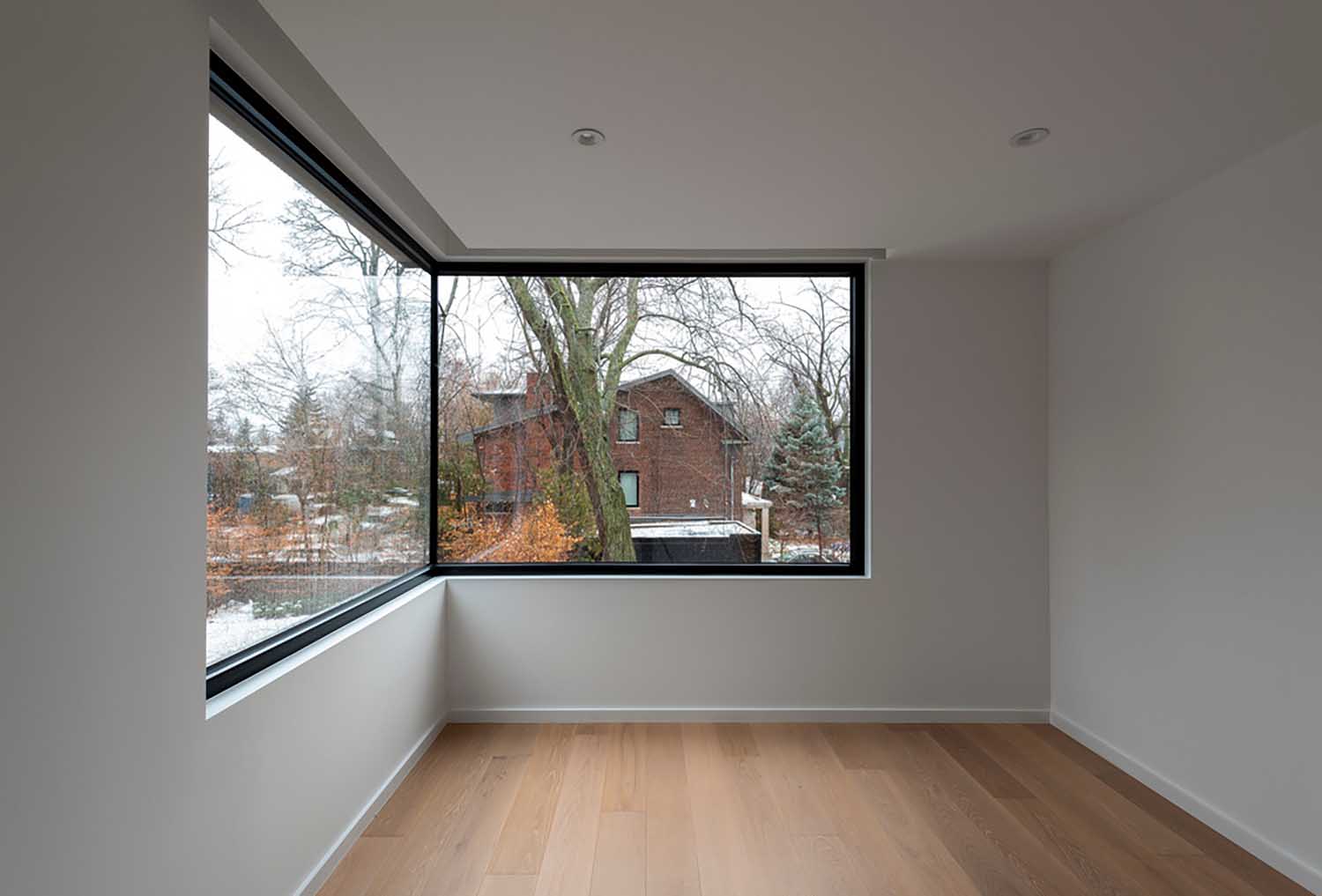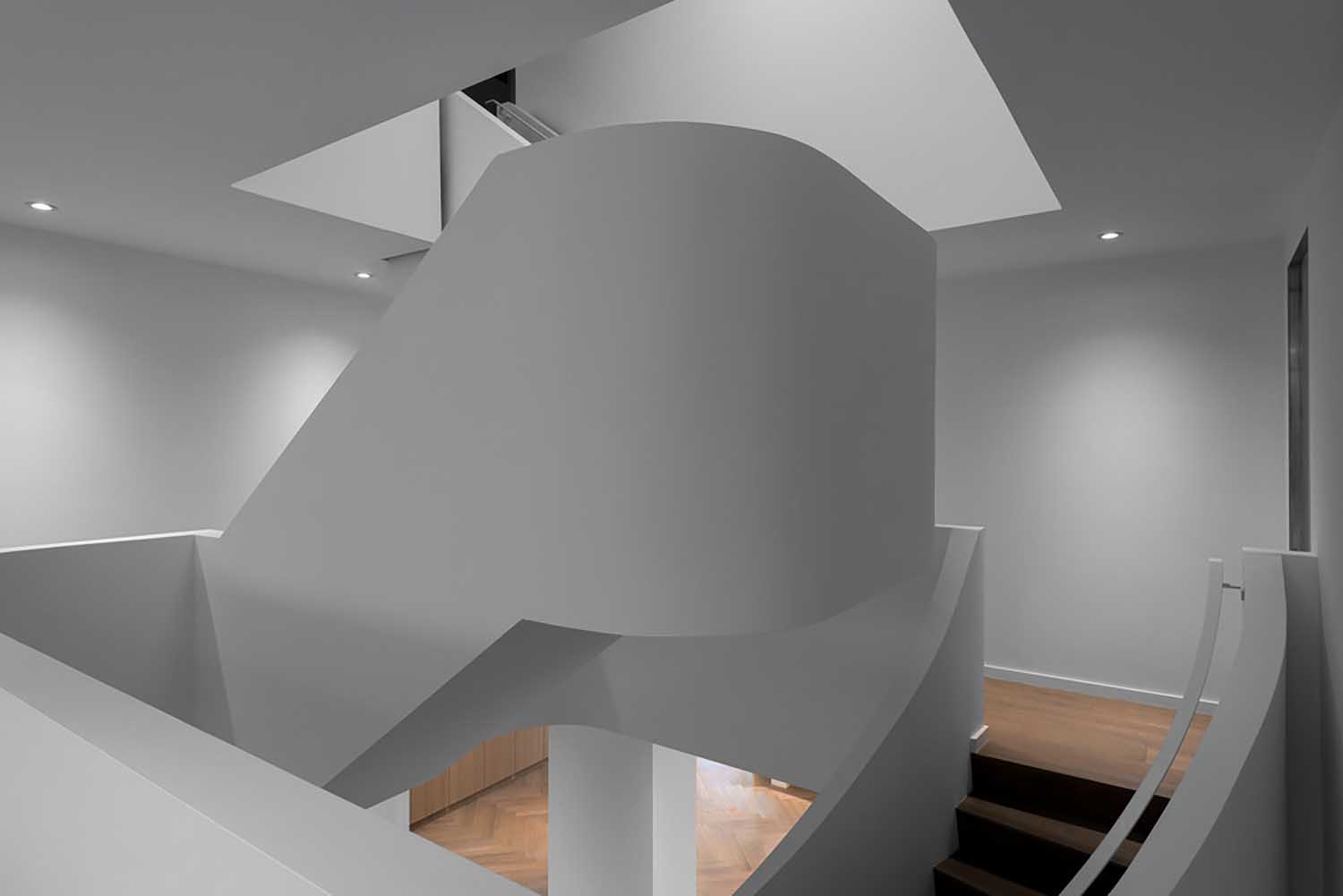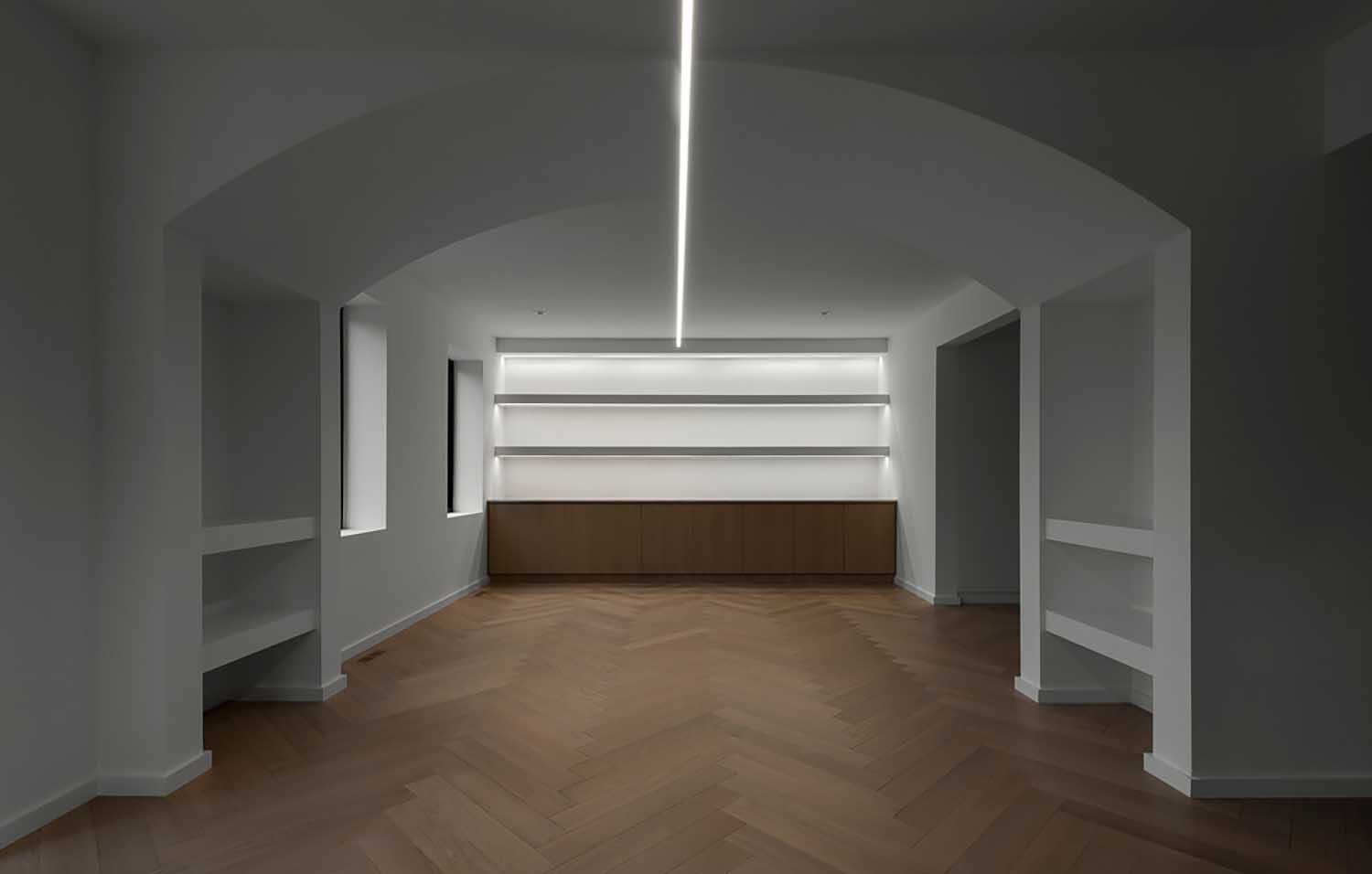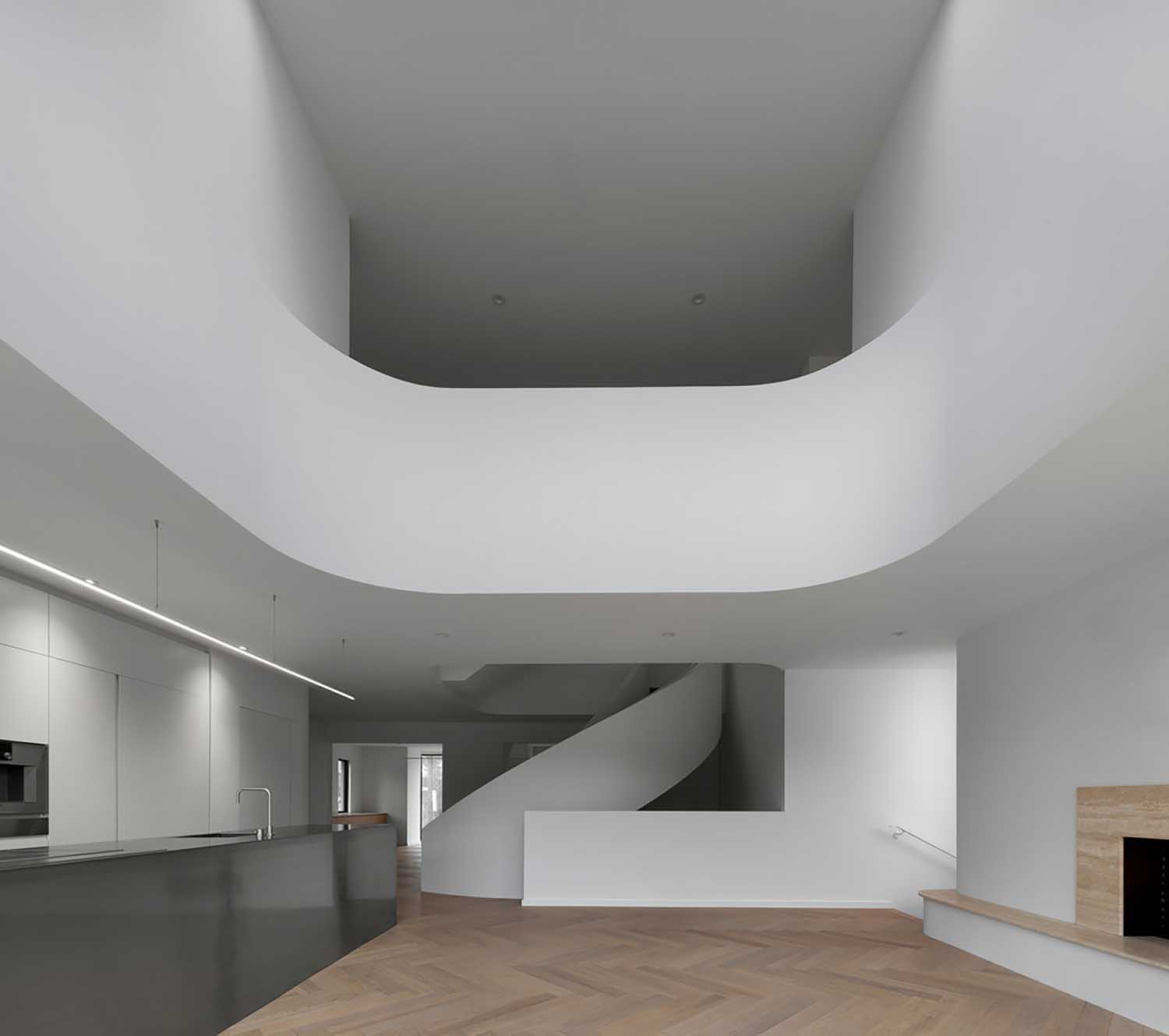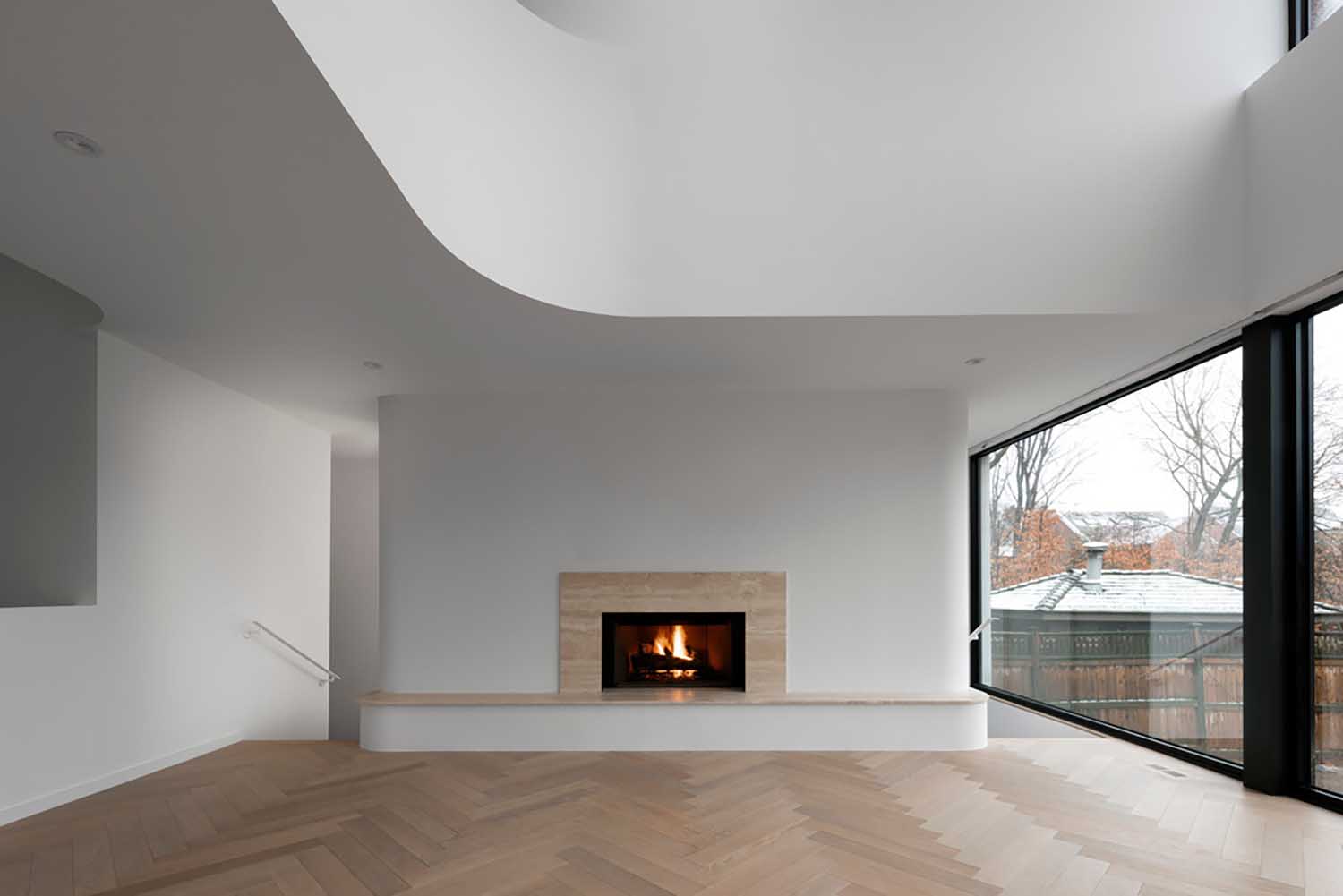 The project's focus on the play of light, which varies as the sun moves across the site, is maintained by using a straightforward color palette of white walls and wood floors. Subtle accent elements, such stone at fireplaces, steel at kitchen islands, and a fashion-boutique-inspired pallet within the closet, are introduced where a more robust approach is necessary.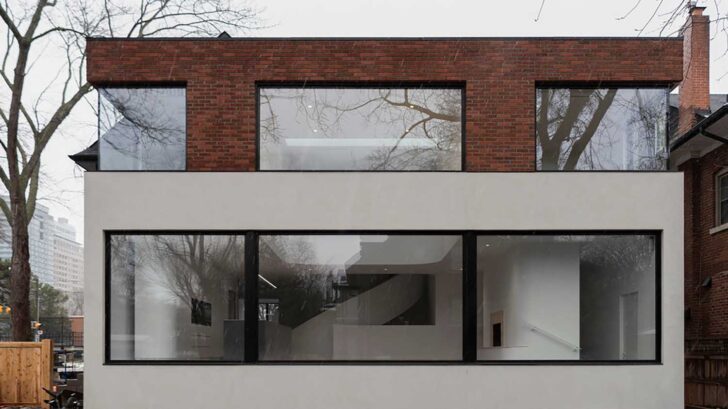 Project information
Completion: 2022
Architect: StudioAC – www.archcollab.com
StudioAC Team: Mo Soroor, Yu Chu Su, Jennifer Kudlats, Andrew Hill
Structural engineering: GABRIS Associates
Construction management: Gozlan Vouriot & Co
Millwork: Cabinetlab
Photos: Jeremie Warshafsky Photography