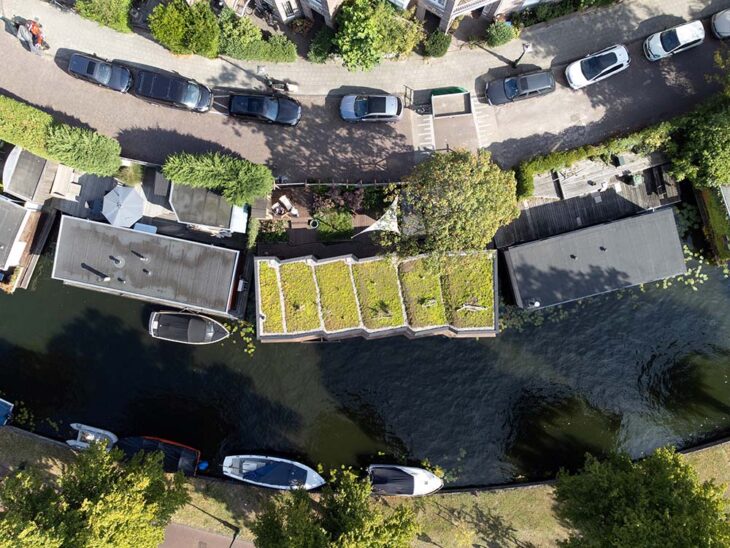 Studio RAP designed a sustainable floating home from timber and solid cork in Leiden, the Netherlands. The exposed cork outside softly complements the ambiance of the old city, while the exposed timber inside collects light and gives a delightful peaceful internal experience. Its construction was drastically reduced by using only two primary materials, cork and timber, to create basic yet exquisite detailing.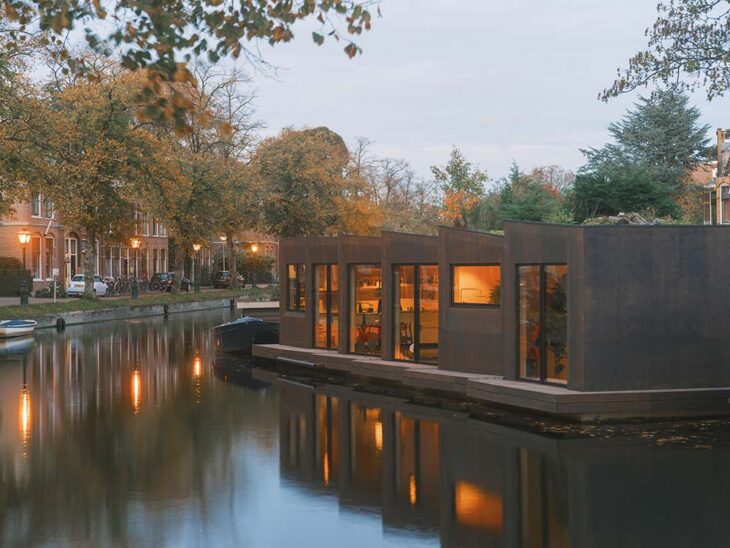 ''Our client asked us to design an innovative and sustainable floating home along the picturesque canals in the historical city of Leiden (NL). Our design for the main mass is based on the idea that the house could be a series of atmospheres representing functions of living that at the same time avoid a single floating container appearance.''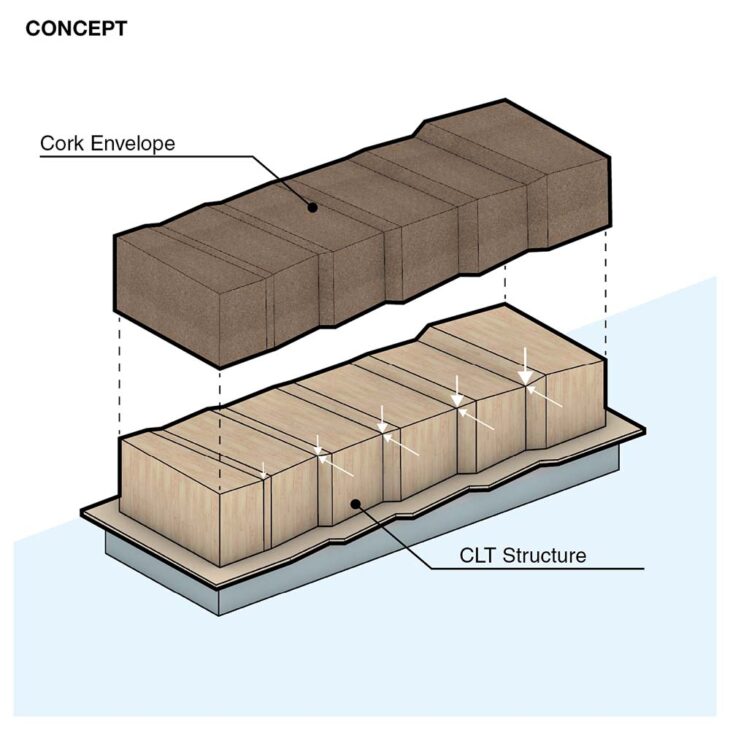 Using this as the basis, a number of smaller modules were created and rotated in the direction of the verdant landscape on the other side of the canal. A roof and elaborate 3D corrugated walls were then created by folding additional panels into the spaces between the modules.
This floating home's unconventional design was influenced by the concepts of origami and folded constructions. Greater spans are achieved with less material than with more traditional styles of construction. This load-bearing structure was entirely constructed out of Cross-Laminated-Timber (CLT), a solid, bio – based material that was used for the interior finish and was left visible. Folds were created and parametrically optimized for the walls and roof in close cooperation with the structural engineer, saving more than 2000kg of timber.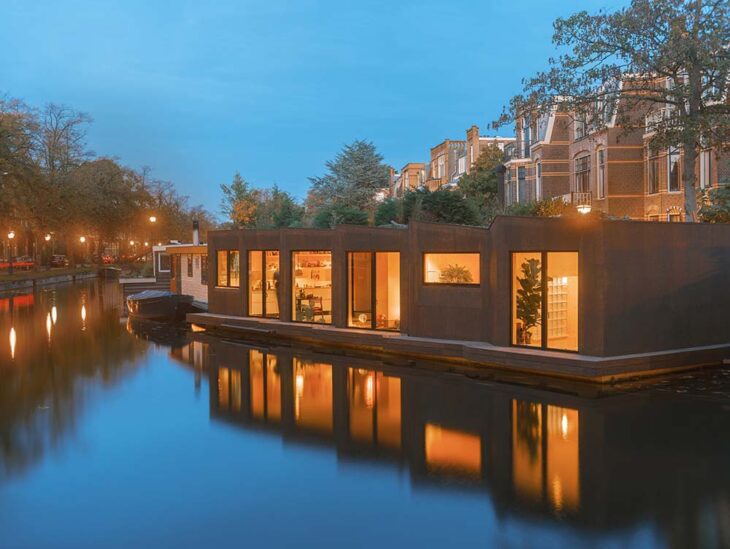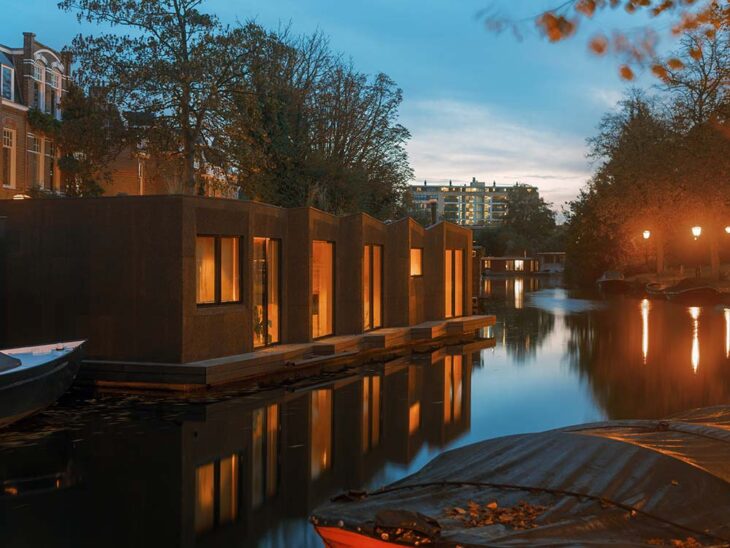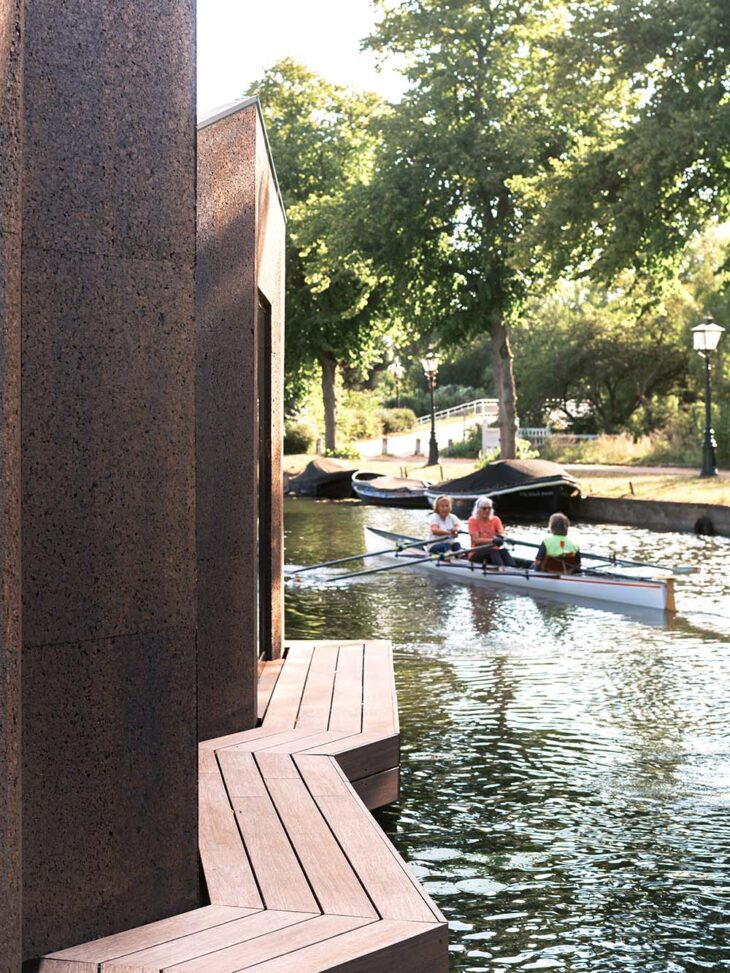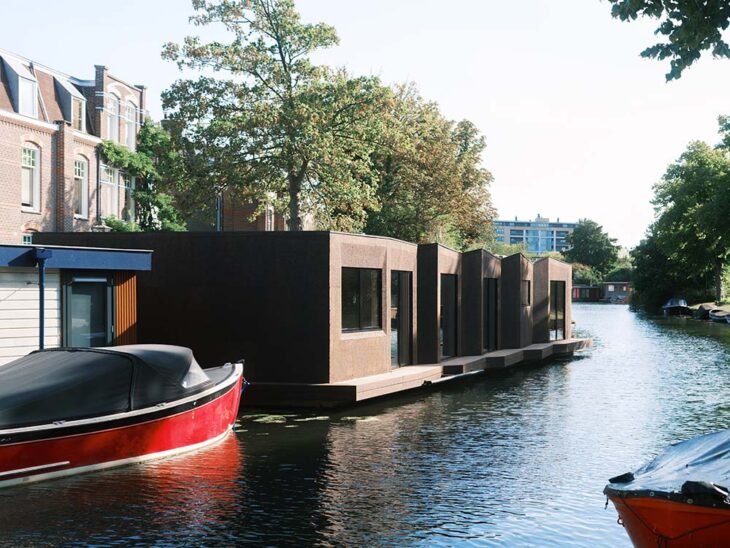 A low density cork insulating layer and a high density cork exterior layer, connected by a cork mortar layer, are the only materials used to cover the wood frame. As a result, the walls have the ability to breathe, resulting in a pleasant internal environment. The building's extremely small carbon footprint is due to the expanded cork, a completely plant-based material with a distinctive ecological origin, which was utilised in this project. Cork is a fantastic material for digital manufacturing; all of the cork modules had clean seams between them and custom window features thanks to CNC cutting.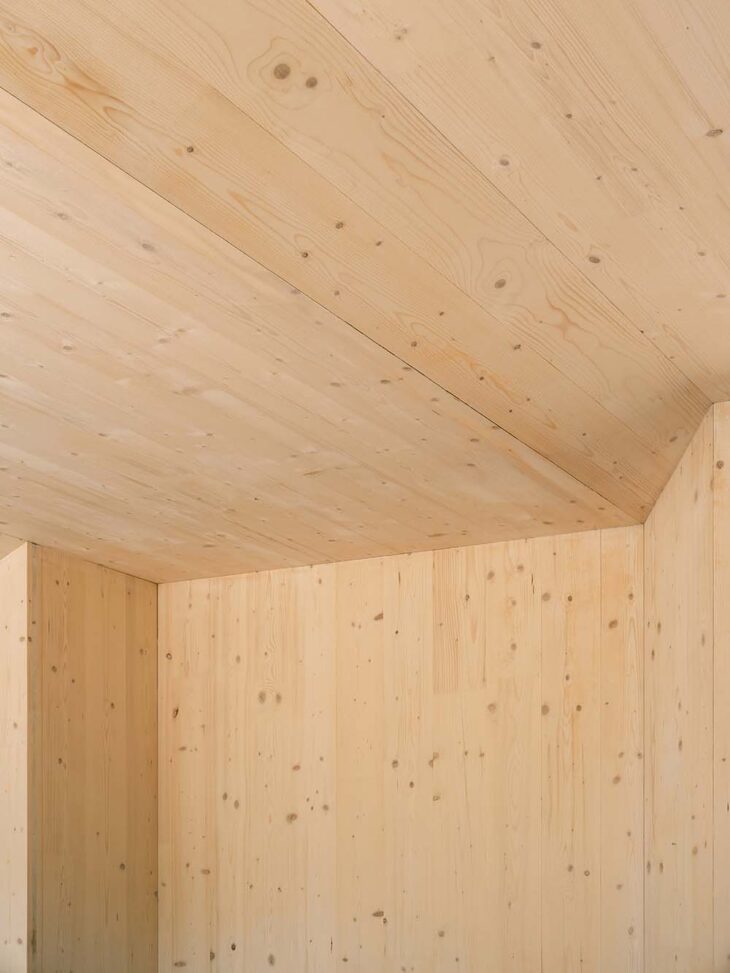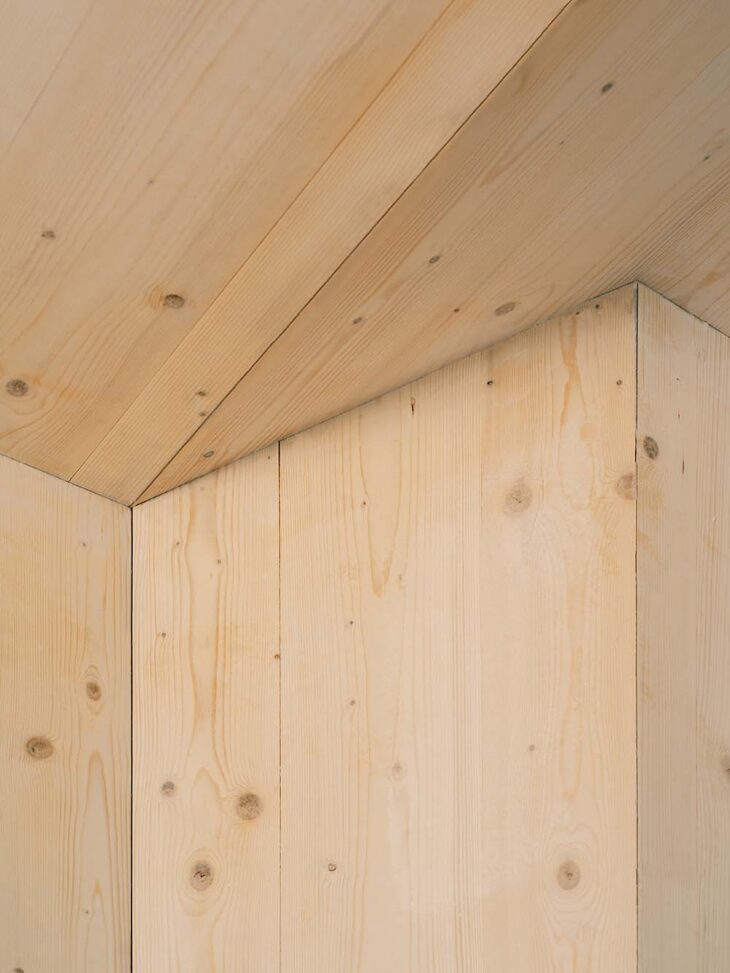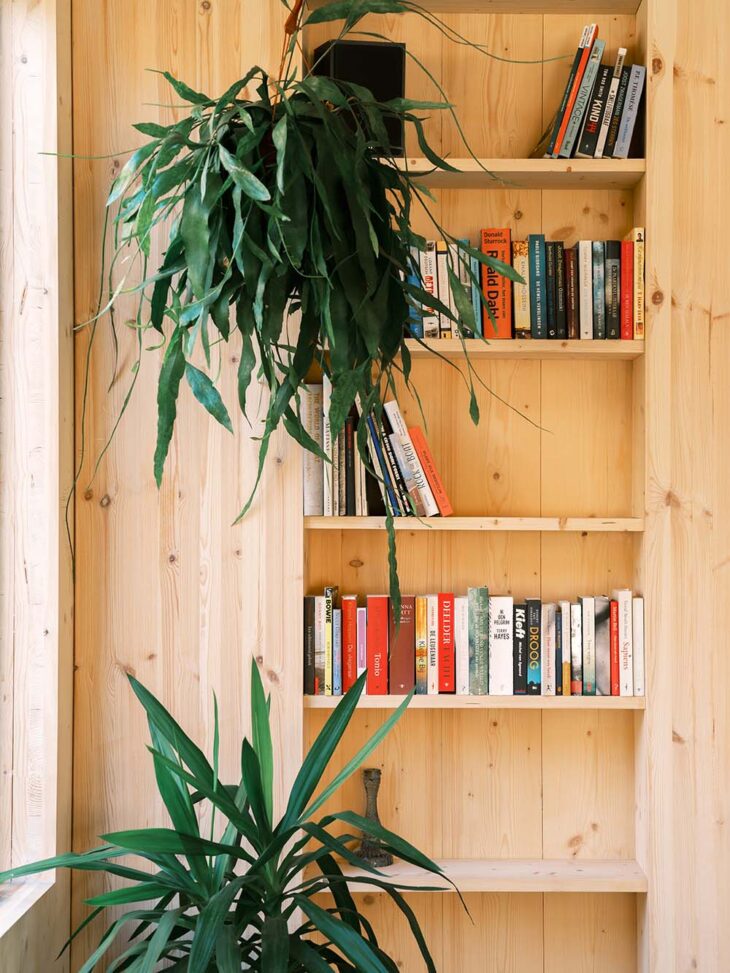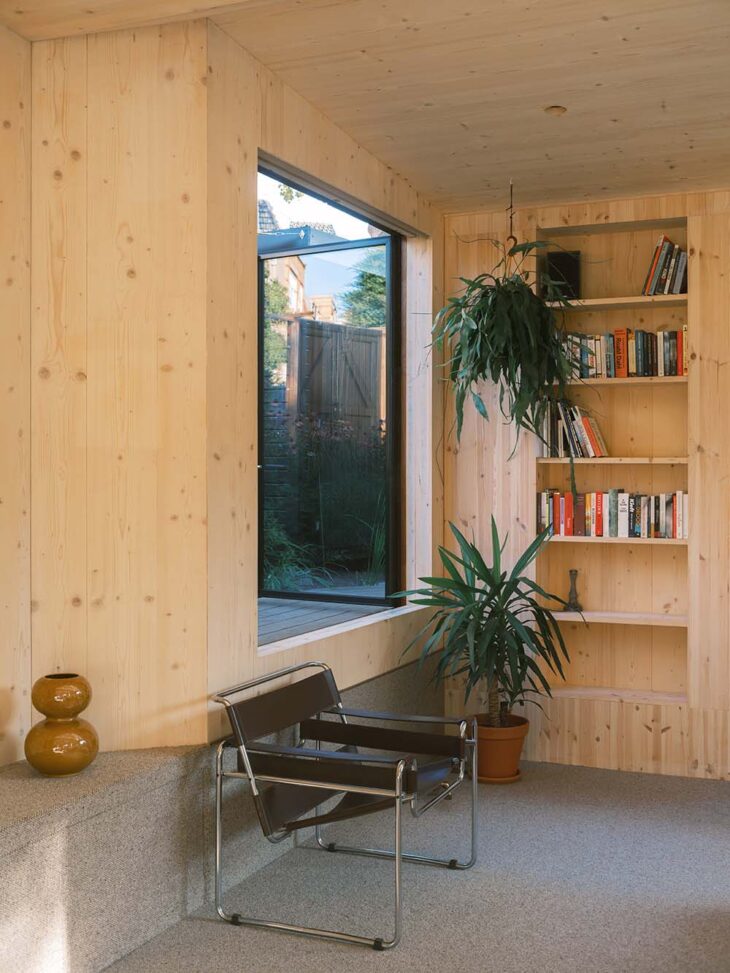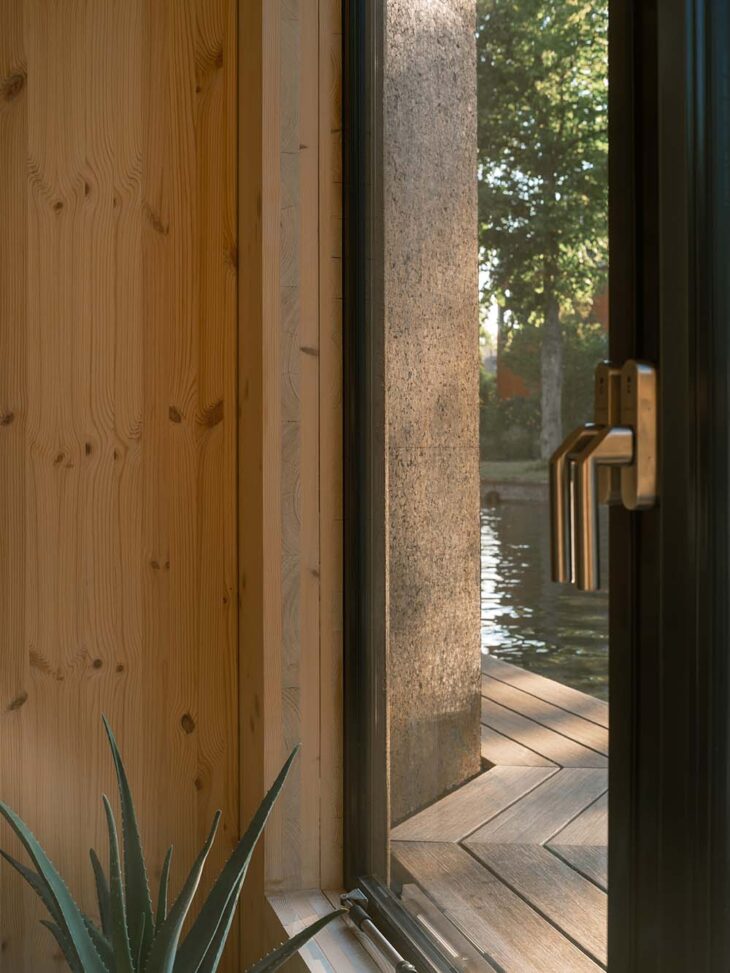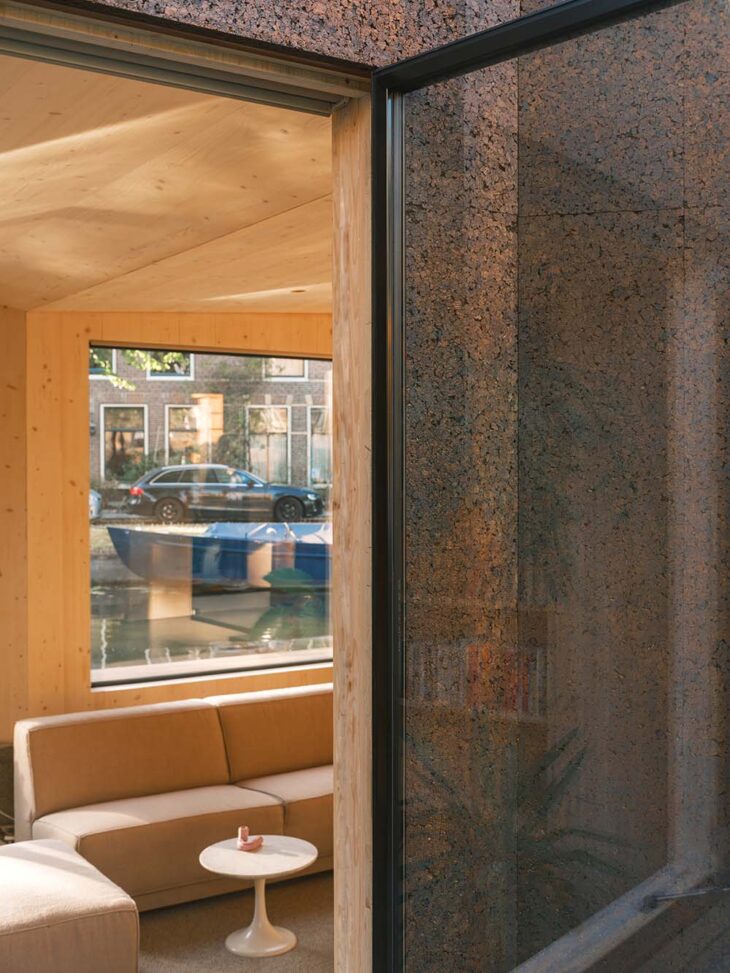 From design to realization, this project was entirely digitally realized. All digital manufacturing data for the CLT and cork were created directly from its digital design, and structural calculations were performed. The benefit of a workflow that is entirely digital is that adjustments may be made without any issues up to the very end of the realization process because everything is still digital and hence variable. This makes it simple to assess the planning, technical, and financial viability of various design possibilities. In this digital workflow, sustainability played a prominent role and served as the basis for the majority of design choices. This project aims to advance sustainable architecture in the construction sector by going beyond the use of traditional building supplies and techniques.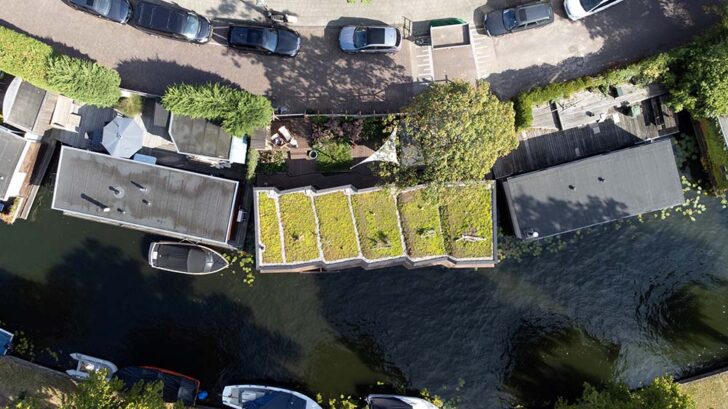 Project credits:
Client: Private
Location: Leiden, the Netherlands
Architect: Studio RAP – studiorap.nl
Work preparation and technical detailing: Studio RAP
Structural design: Summum Engineering
Contractor: Private
CLT contractor: JM Concepten
CLT supplier: KLH Austria
Window frames: Metaglas
Cork supplier: Prosuber / Amorim
Floating body: Hercules
Video and photo credits: Riccardo De Vecchi
Status: completed
Year: 2022