Take a look at our selection of the 7 Utopian architecture pieces from Outer Space:
Eglise Saint Pierre by Le Corbusier
On of the Corby's major works, which construction began in 1960 and is recently completed. The pyramid-shaped church looks more like spaceship dropped from the sky into a traditional French neighborhood.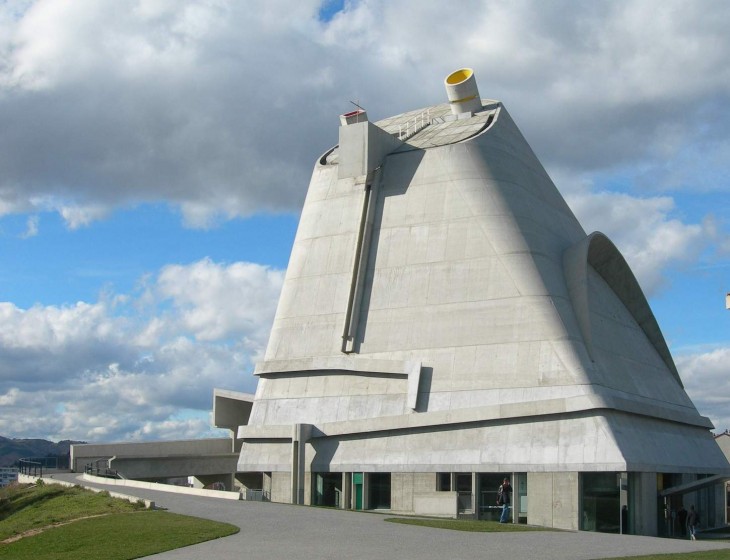 Atomium by André Waterkeyn
The landmark structure built in Brussels for World Expo 1958 with the network of nine giant habitable spheres made of steel and glass celebrates the dawn of the atomic age.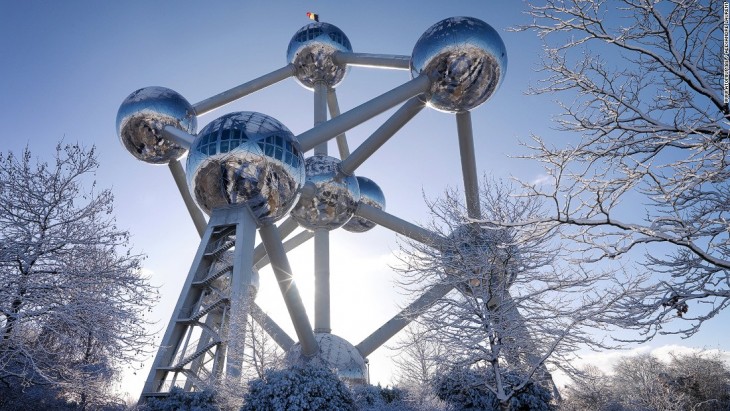 State Capitol Bank by Robert Roloff
This spacey bank in Oklahoma City, made of seventeen flying saucers of concrete and glass, is still ahead of it's time more than 50 years after it's completion.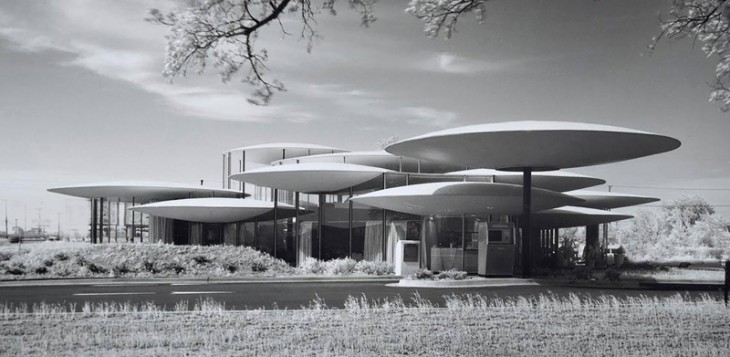 Malin Residence by John Lautner
One of the most iconic works in Los Angeles, Chemosphere continues it's reign as one of the most recognizable residences. This octagonal flying saucer is supported by one massive nine-meter concrete column.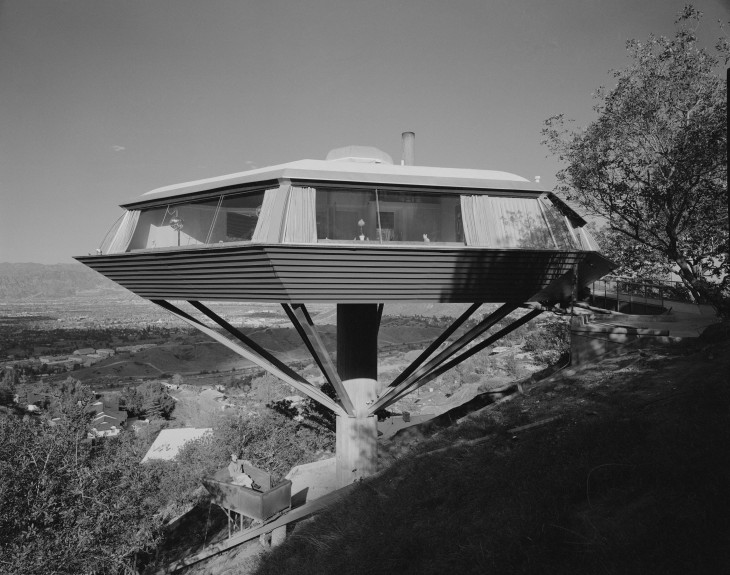 Palais Bulles by Antti Lovag
This seaside residence pushes the boundaries of organic architecture with no straight edges at all. Built for Pierre Cardin in 1989 it is still one of the most iconic works of Utopian thinking.

House of the Century by Ant Farm
Made in 1972, this white-concrete residence on lake Mojo, Houston, Texas questions the typology of the single family home. Futuristic glass corridor leads to the main volume of the house. While the house still stands, the interior is damaged during the flood.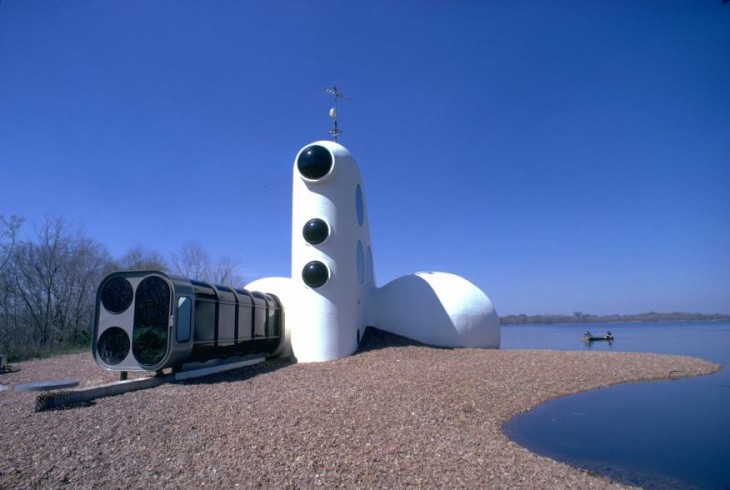 Monsanto House of the Future
Made in 1957, House of the Future is a product of a collaboration between Monsanto and Disneyland. The inside is made fully of plastic materials and have it's own man-made lake and waterfall.