QARTA Architektura designed a new Christian Community Centre for the Brethren Church in Kladno, conceived as a garden pavilion, a spiritual retreat that also offers leisure activities and care and support for the people in need. The idea is centered on a strong sense of light and darkness, which is created through the building's most prominent feature, the skylight. It establishes the center of gravity for the buildings, focuses and further diffuses the light, and thus produces a symphony of opposites.
The Christian Community Centre of the Brethren Church in Kladno offers not only spiritual programs but also leisure activities for kids, teens, and adults, care for the less fortunate, and assistance to those who require it, such as those who are ill with serious illnesses, physically challenged, or in times of crisis.
These activities couldn't be done in the original multi-story building because it was in a terraced development, had no access to the garden, and had many operating limitations. The new center needed to identify a suitable location and build a functioning prayer facility as well as classes, a small café, an office, and a garden space to support and foster the activities of the larger community.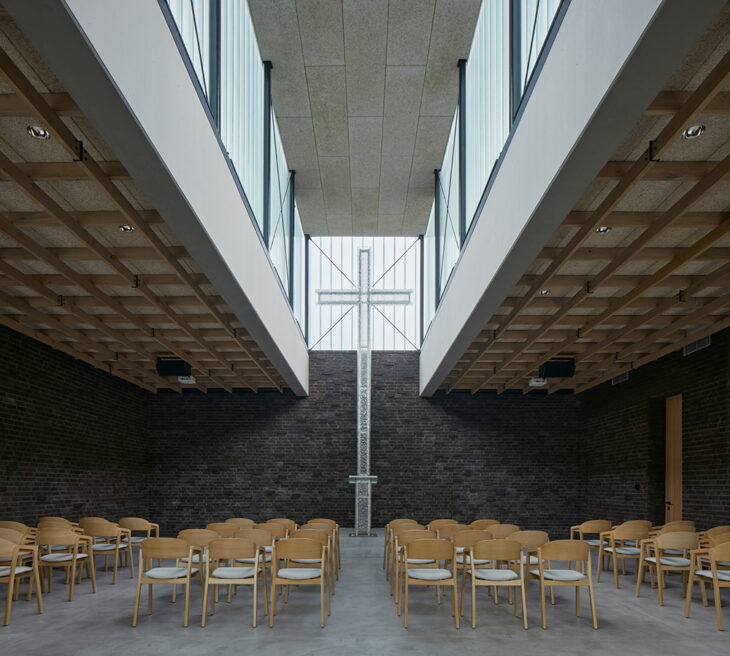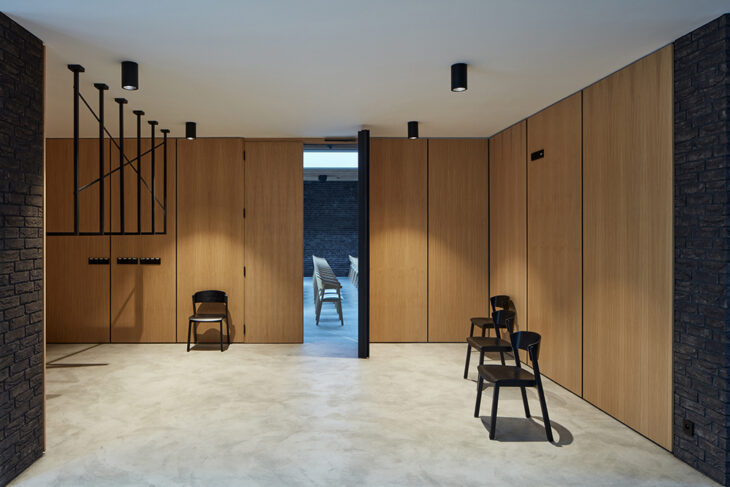 The new building is designed as a garden pavilion with pergolas and nooks that is located in the center of the recreation area on the axis of the entry. The building's placement on the plot's edge frees up space on the site. In comparison to the nearby development, the solitaire occupies a relatively modest position. The structure is a straightforward single-story with a few apertures.
The origin of the entire concept is the sense of light and dark. The skylight, which is the source of the basilical illumination, is positioned on the axis of the entrance and creates a distinguishing feature of both the building's interior and exterior perceptions. The light that generates the atmosphere is concentrated, further diffused, and the center of gravity is defined. The space's contours are graphically highlighted by the shadows and the contrast between light and dark, creating a symphony of opposites.
Studio: QARTA Architektura – www.qarta.cz
Author: David Wittassek, Jiří Řezák
Project location: Václava Pázdrala 3469, 272 01 Kladno
Project country: Czech Republic
Project year: 2017
Completion year: 2022
Built-up Area: 470 m²
Gross Floor Area: 470 m²
Usable Floor Area: 360 m²
Plot size: 1 400 m²
Dimensions: 35 × 15 m / 2 600 m3
Cost: 9 mil. €
Client: Brethren Church in Kladno
Photographer: BoysPlayNice – www.boysplaynice.com